I think we can all agree that dogs are family and nowadays more and more of us are choosing to spend a huge portion of our leisure time with our furry friends at our sides, making memories and sharing experiences. Dog friendly pubs have benefited from this trend enormously with many actually going out of their way to attract dog owners and make them and their pooches feel welcome instead of just tolerated. This is great news as it means that we no longer have to leave our canine companions behind when we fancy dropping into our local in the evening for a drink and chat or relaxing in a cosy dog friendly pub after a long county side walk or trip to the beach.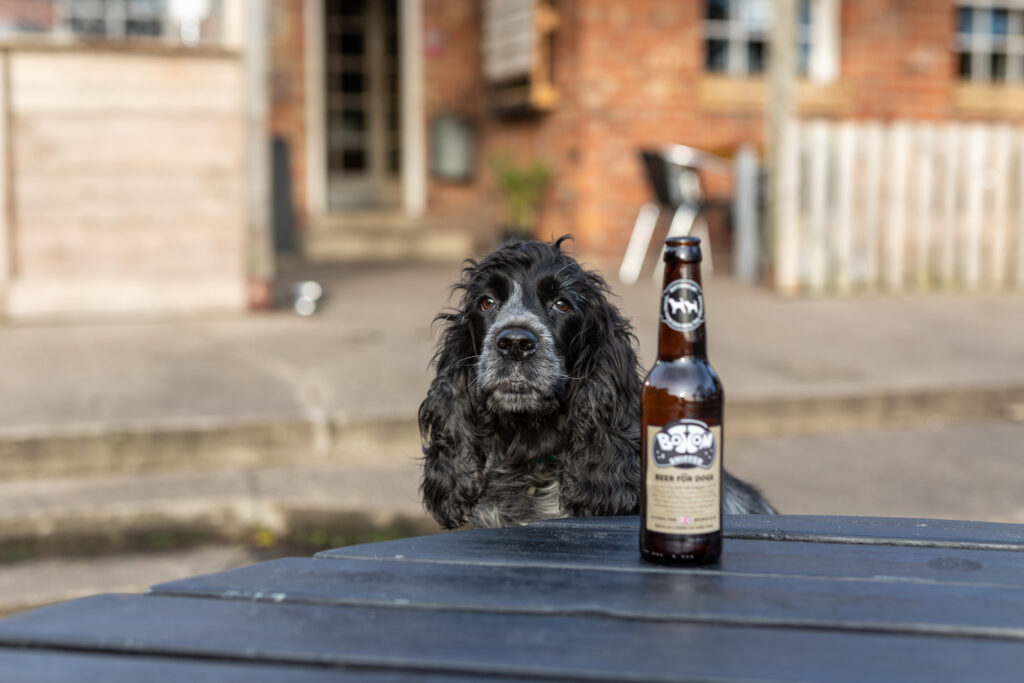 What Makes A Pub Dog Friendly?
When I walk into a pub with my dogs one of the first things I notice (and I bet my spaniels do too!)  is whether they have a jar of dog biscuits on the bar, it's a small thing but I think it conveys that the pub really does welcome dogs. Obviously the provision of fresh water is essential and Maya and Lucia really love it if the bar staff have time to say hello to them too.
Pubs can be busy and noisy so ideally I like to see that there is enough space between tables for the girls to sit and relax and not be likely to be an annoyance to other customers. It makes for a more relaxed visit if the flooring and seating can be easily cleaned so the odd muddy paw print won't matter!
There's nothing I enjoy more than chilling in a pretty beer garden with my four legged friends and it's a real bonus to me if a pub has one. Personally though I am not a big fan of establishments that only allow dogs outside –  Relaxing in front of  a nice warm fire after a winter walk with my pooches is my idea of pawradise!
Dining with dogs can be problematic, well if you have greedy spaniels like mine anyway, so I really appreciate it if there are some full height tables where we can eat our meal.
Some of the best dog friendly pubs that I have sniffed out are in close proximity to scenic  walks, or the beach.  Often these establishments have Doggy Menu's with pawsome offerings such as puppucino, sausages, pupcakes, doggy icecream and dog  beer and some even have dog beds scattered around so your pooch can take a well earned nap. I have even seen dog toy boxes in a couple of places which my girls were thrilled about. These really are 5 paw venues and their extra effort to attract dog owners definitely ensures our repeat custom if we are in the area.
Last but not least I really like to know that a pub will welcome my dogs with open paws so a visible sign outside or on the door is great – something that is often overlooked.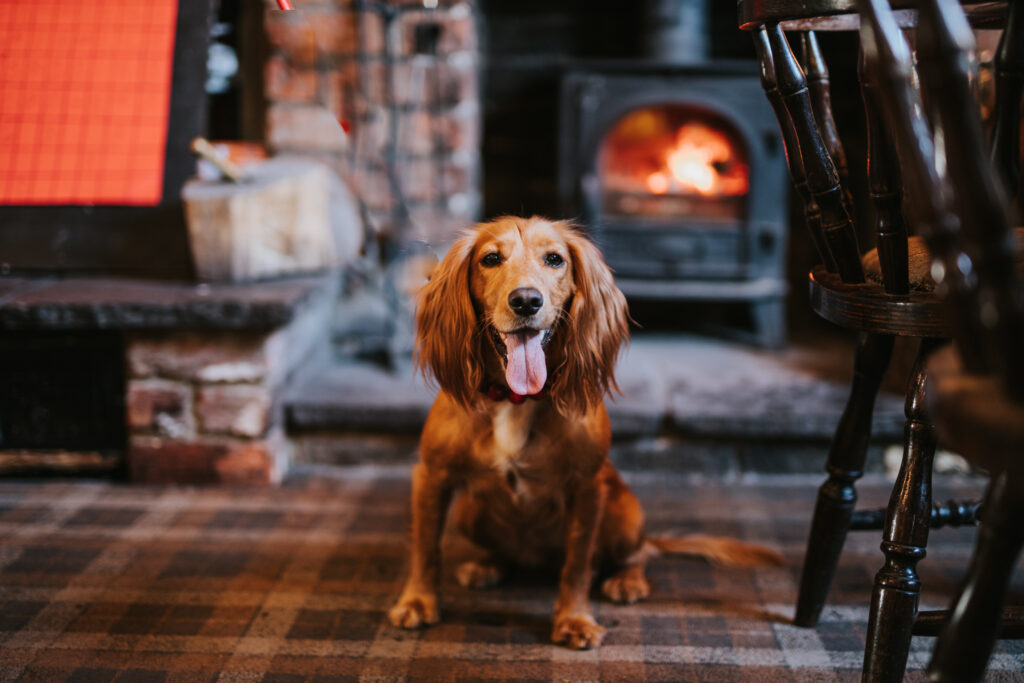 Dog Friendly Pub Awards 2019
Maya and Lucia have visited more their fair share of dog friendly pubs over the years and know their dog beer from their pawsecco so it probably won't come as a surprise to you that they were invited to be Roving Reporters for the annual Rover Dog Friendly Pub Awards that are sponsored each year by Rover.com with the aim of encouraging more of us to visit  pubs with our pooches by letting us all know where the woofiest places to go are.
The competition is divided into regions and the winner for 2019 in our region, Yorkshire, was The Calder Vale Hotel in Wakefield which as well as offering  free dog biscuits has a fenced off beer garden where dogs are allowed the freedom to run around off leash. The Calder Vale Hotel has recently been renovated with dog-friendliness in mind and is situated close to the Calder river and canal, and the Horbury lagoons, all of which are popular local dog walking areas. – it sound's pawsome and it's in such a gorgeous location too, we will definitely pay a visit when we are in the area.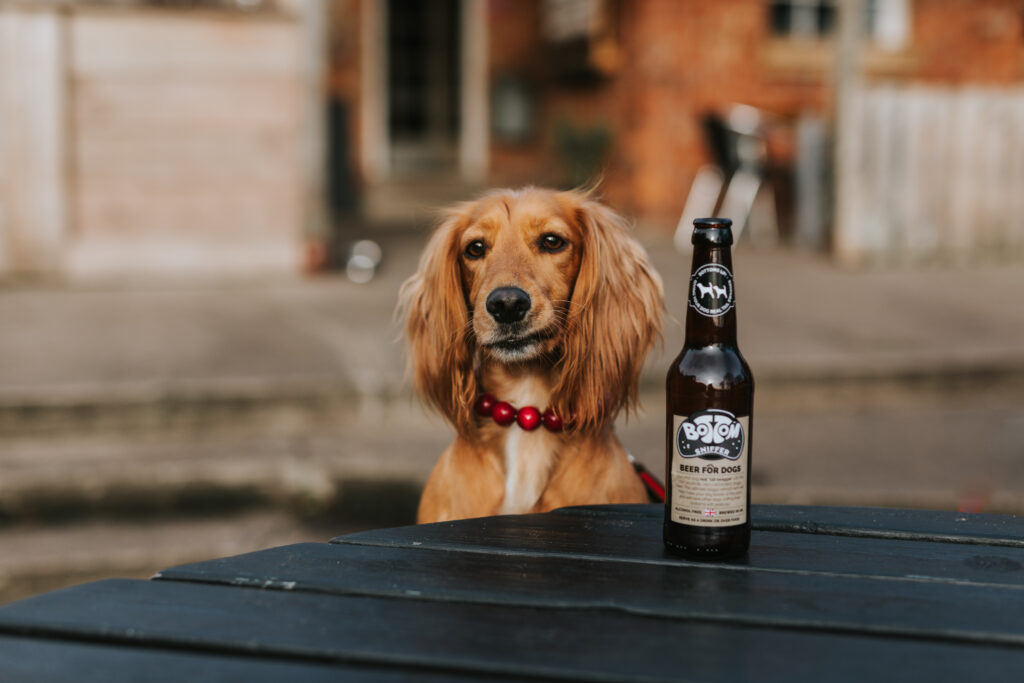 Our Favourite Dog Friendly Pub in Yorkshire
 Our pawsonal favourite dog friendly pub in Yorkshire though is The Ship Inn in Sewerby, near Bridlington. All dogs are welcomed with open paws here, the staff are exceptionally furiendly and the pub offers a doggy menu, a dog drinking station, and towels to wipe muddy paws on.  The guys will even put your pooches pawtrait up on their wall of fame, I love that!
There is a huge beer garden with sea views, well spaced out seating, tables for dining with your dog and a lovely log fire.
Many pooches and their owners are regular visitors and when we visited the other day we chatted to a few that said that it was the most dog friendly pub they knew too and that their furry friends especially enjoyed the doggy Cumberland sausage dish!
The Ship Inn also has an enviable location, it's close to the beach and Sewerby Hall (which is dog friendly in the grounds) and you can also enjoy a fabulous walk to Danes Dyke and onwards to Flamborough or a bracing hike along the cliffs and enjoy some of the best views in Yorkshire.
Well behaved humans are welcome here too and as well as serving up great food and drink the pub has the added attraction of a talking parrot!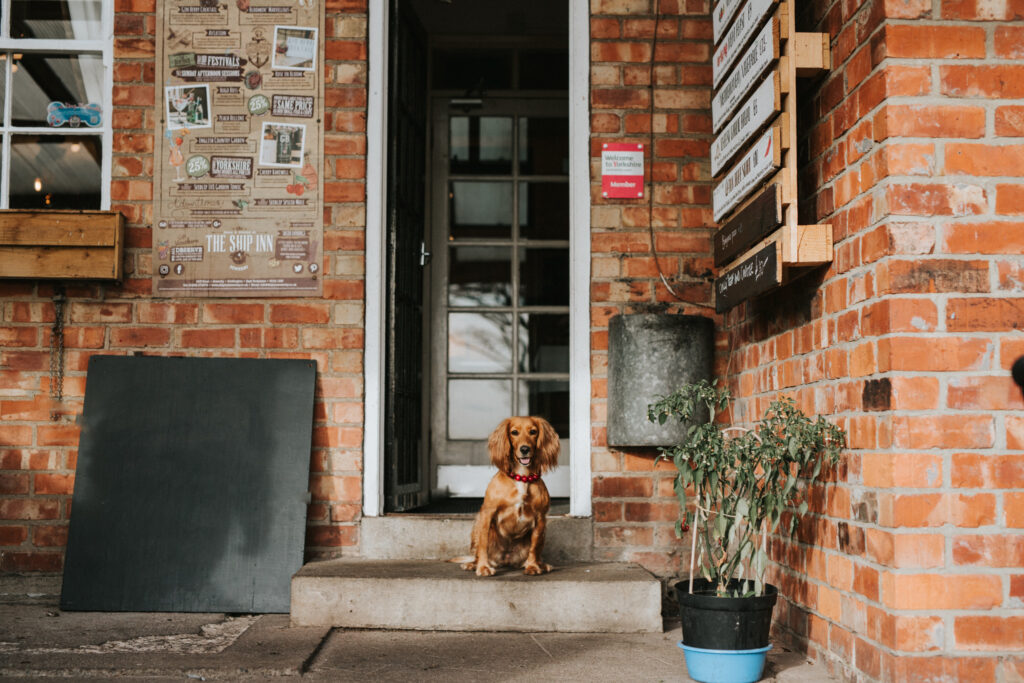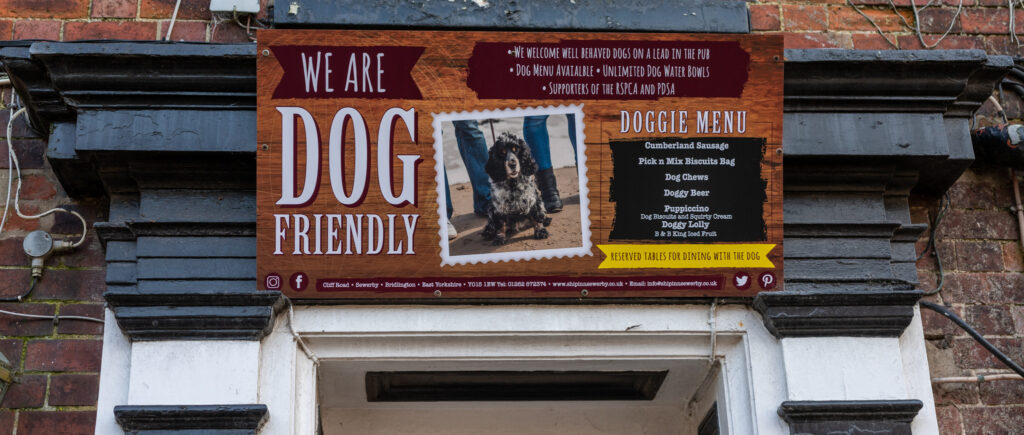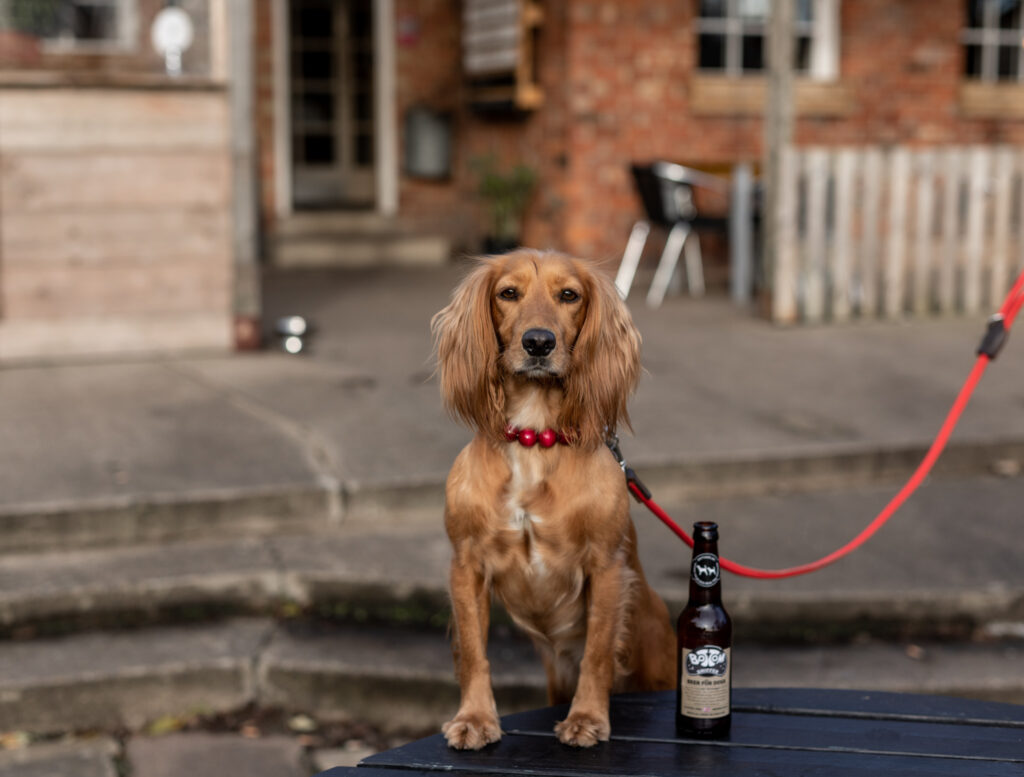 Maya and Lucia have been pub regulars since they were puppies and not just because my OH is a Real Ale afficiando either! Pubs are such great places to socialise pups, my girls often meet new friends in them, both human and canine. Let's be honest pooches are great conversation starters too, I have often been told of an areas best kept secrets by locals whilst they are giving my pups a fuss!
So what are you waiting for, why not visit your favourite dog friendly pub soon or check out the Rover Dog Friendly Pubs Site to find a new one, it would be great if you let us know your recommendations below too so that we can call in there if we're in the area.
Love Sal, Maya & Lucia xxx
** This post is a paid collaboration with Rover Dog Friendly Pub Awards but all views are my own. All photographs in this post were taken by me at The Ship Inn at Sewerby.