The amount of time I spend browsing on Amazon you'd of thought that I would have been aware that they produce their own range of dog food, but no! In fact the first I knew of it was when the company got in touch and asked if Maya and Lucia would like to test and review their new Lifelong Grainfree Dry Dog Food.  The spaniels never knowingly give up the opportunity to eat so I agreed to let them give it a go.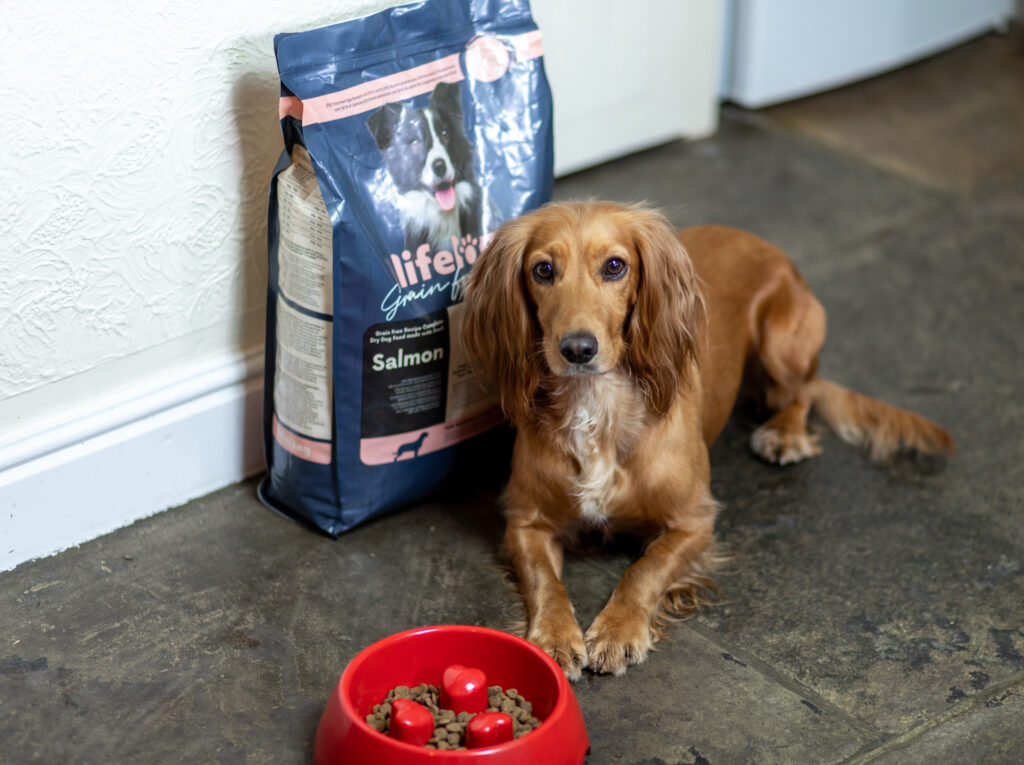 Maya and Lucia are raw fed dogs so can be quite particular when it comes to dry dog food but they had no issue with Amazon's Lifelong Grainfree Dog Food, in fact they gobbled it down and are happy to accept it for training rewards too. It really must be tasty as it's actually the only kibble type dry food that Maya has done the dinner dance for!
The food itself is 100% natural and grain free, and actually smells quite palatable. There is lots to like about the ingredients for a reasonably priced dog food, it comes in three single source protein varieties at the moment, Chicken, Lamb and Salmon and each product contains a high percentage (40%) of fresh meat or fish. The girls tested the lamb which contains fresh deboned lamb and the salmon which contains fresh salmon,  as fish lovers I think the salmon won the taste test but the spaniels were eager to consume both!
As you might expect from Amazon they have sought professional help in formulating their recipes from pet nutritionists and vets and the food contains no artificial flavours, colours or preservatives and is also enhanced with fruit, vegetables and botanicals to promote the all round health of your dog. The food does contain pea protein though which some dogs can be sensitive to. Essentially though this food does deliver a healthy, balanced diet for your dog and as far as kibble goes would be my top choice for the girls if I ever transitioned them from raw to dry as both of them really love it.
Amazon have also gone out of their way to explain all about the advantages of their functional ingredients in their listings – scroll down on this link to see their informative Q&A.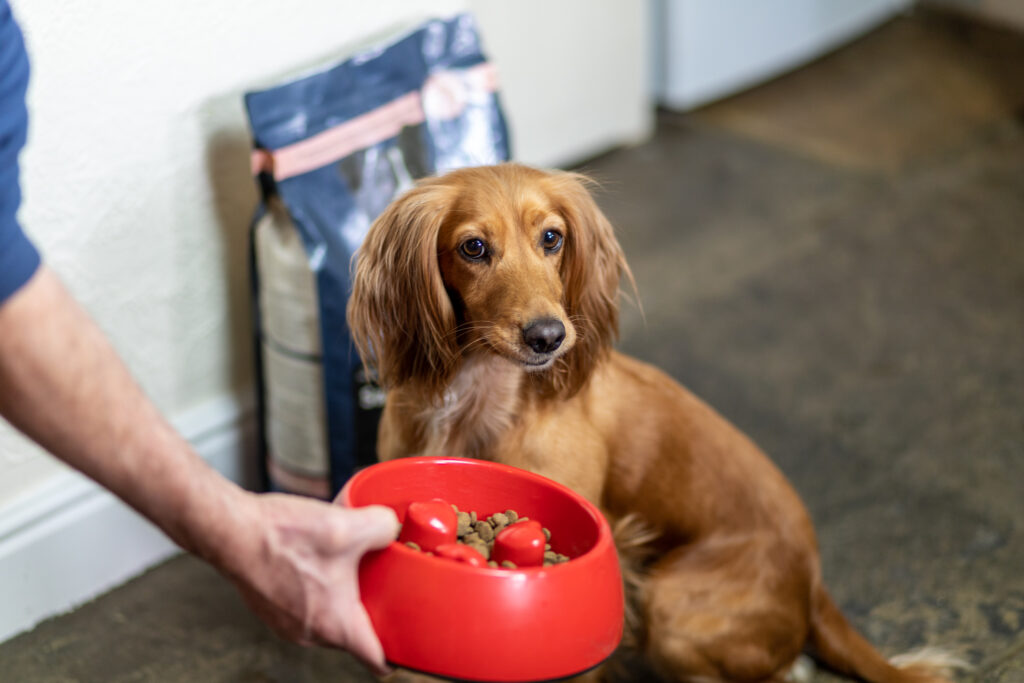 Cats haven't been forgotten either with their own range having being developed especially for them and the Amazon Lifelong Range also comprises of other products for dogs such as wet food, all of course made from high quality ingredients.
Most of us are leading very busy lives now and so the convenience of being able to order this food from Amazon is a huge reason to consider it if you choose to feed a dry food – although I guess it might cause your pooch to get even more excited when the Prime driver turns up at the door! Another thing that makes this food a great choice if ease of serving matters to you is the handy zip seal on the bags, which of course keeps the food nice and fresh.
Lifelong Grainfree Dry Dog Food is really competitively priced too, well it is Amazon! For instance 5kg of their Tail Waggingly Tasty Lamb Grainfree Dry Dog Food is just £27.99 and delivery is free so it might be just the food you were looking for.
Love Sal, Maya and Lucia xxx
Disclaimer – we were gifted a supply of food by Amazon in exchange for an honest review.
I