If you've decided to take a dog friendly holiday in Flamborough you've already made a great choice, it's one of the most beautiful locations in Yorkshire and one that I return to again and again with my spaniels.
One of the things that really makes a dog friendly staycation in Yorkshire perfect though is finding the right accommodation and recently we were lucky enough to be invited to stay in Wavecrest, a newly renovated, luxury, dog friendly cottage in Flamborough that ticks all the boxes for a relaxing holiday with dogs.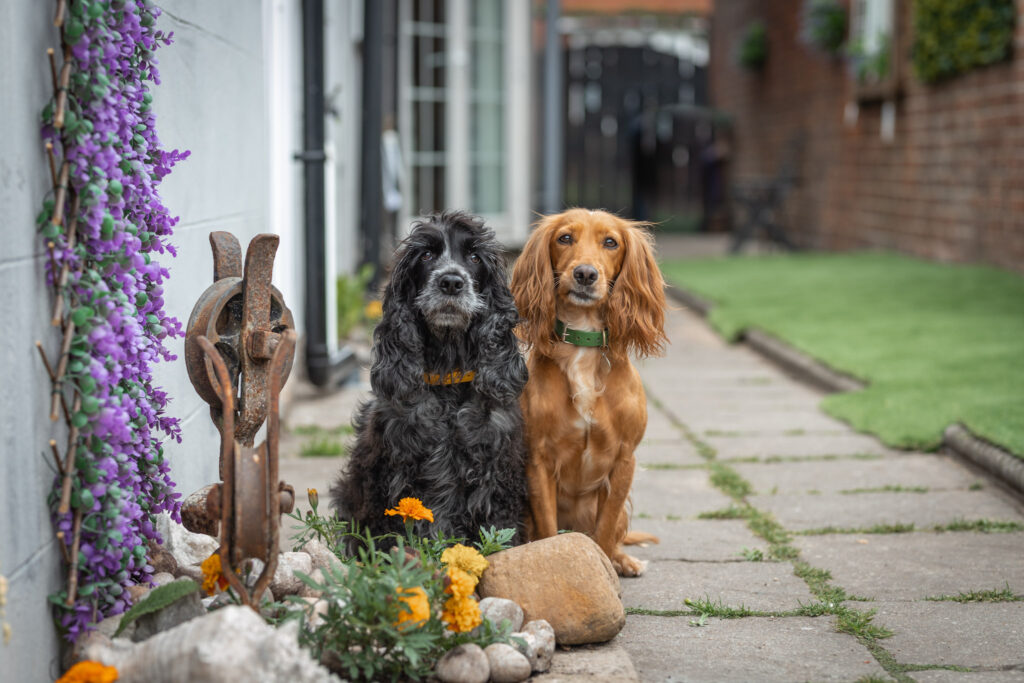 Wavecrest is in a fabulous village location, just a short stroll from the local shops, village amenities and a choice of great dog friendly pubs and in easy reach of the stunning coastline. It's easy to find too and although the parking is on street it was always easy to find a spot outside the cottage.
As soon as you enter the cottage you are struck by it's relaxed ambience, it's also spotlessly clean and immaculately presented.
The kitchen is modern and stylish and was very well equipped with everything you need and the little touches such as the bottle of Prosecco that was left in the fridge, along with coffee, tea and cakes were really appreciated. Dogs aren't left out either and Maya and Lucia were keen to get stuck into their welcome biscuits and have a drink of water from the dog bowls provided.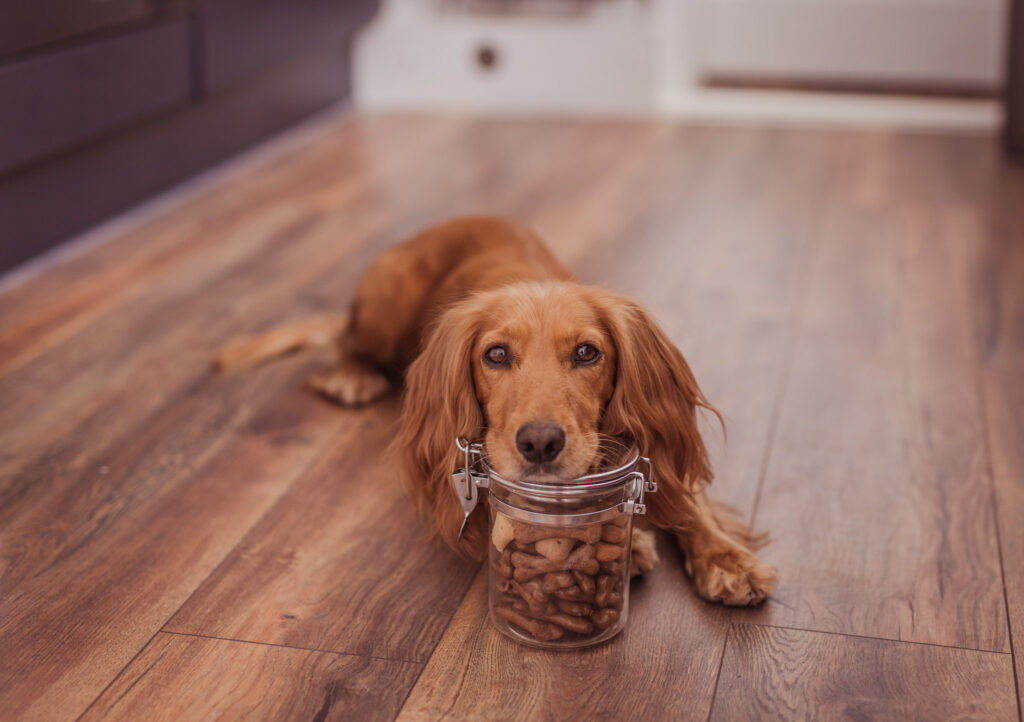 Wavecrest is really spacious inside with two beautifully furnished living areas and has wooden flooring which was easy to keep clean. One of the rooms has a full sized dining table and chairs which is great if you have a greedy pooch that might try to knab a morsel of food if you have to eat  your dinner on your lap!
Katy and Sally who own the cottage are dog owners themselves so understand that pampered pooches like to sit on the sofa's too so this is allowed as long as you bring your own throws – a sign that the cottage really is dog friendly!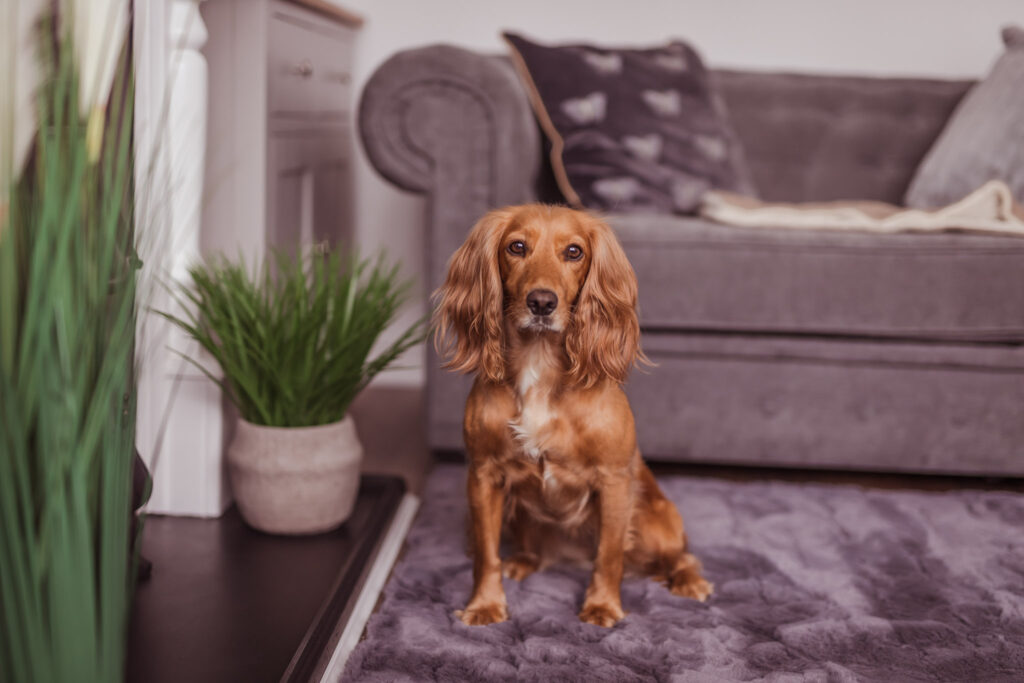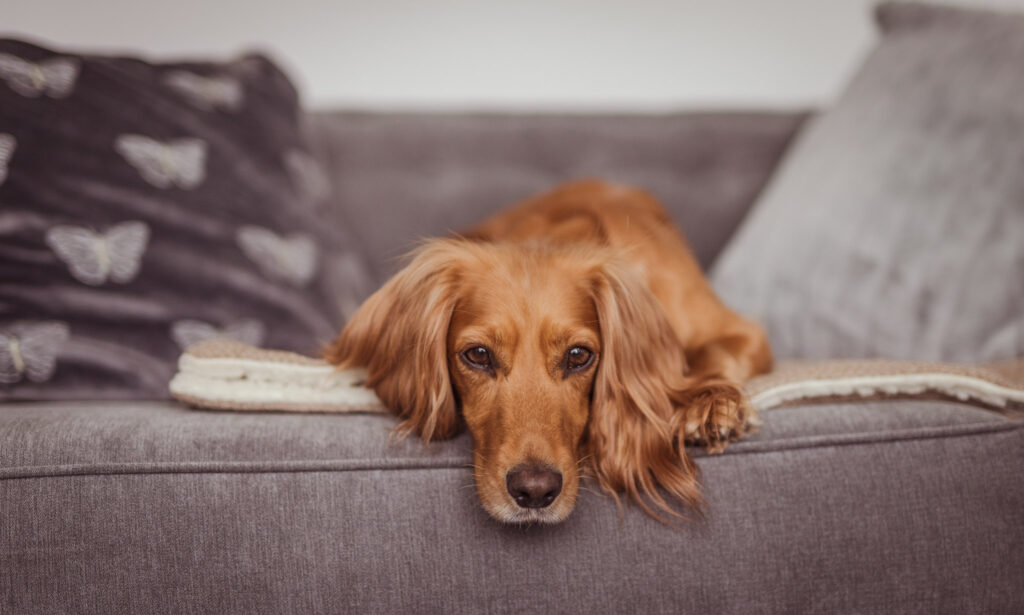 Upstairs the cottage has two gorgeous double bedrooms on the first floor but the highlight for us was the master suite on the second floor which was truly stunning with a beautiful bath and feature shower. It really was like staying in a 5 star hotel. You do have to bring your own dog beds though but I think my pooches sleep better in their own beds anyway, so it's all good.
Wavecrest boasts a large and secure garden for your dogs to run around in as well as ample garden seating, a BBQ and a Hot Tub. There is also a warm doggie shower which may or may not be welcomed by your pooches but is definitely a blessing for us humans!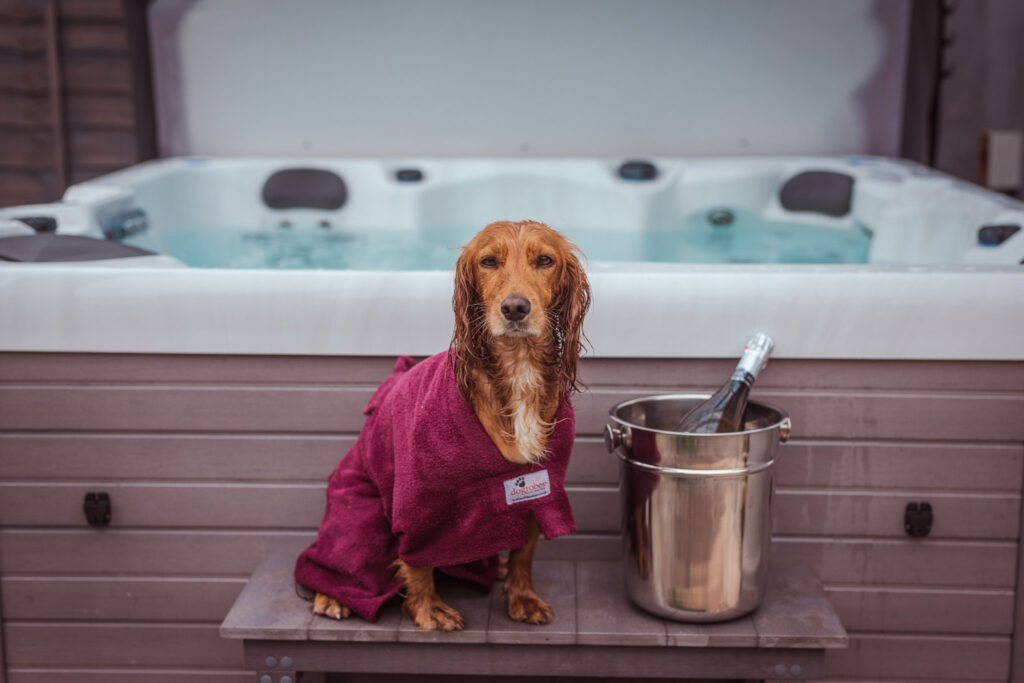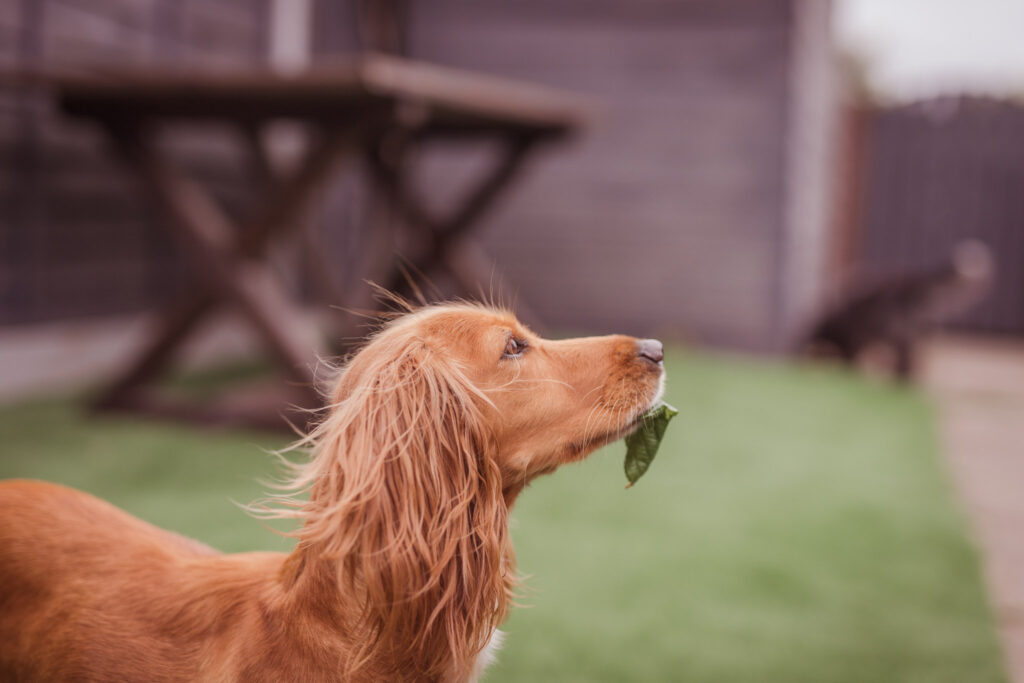 Flamborough and the surrounding area is really dog friendly and just down the road at North Landing there are another couple of dog friendly pubs plus a gorgeous beach that is dog friendly all year round. (like all the beaches in the area) You can walk along the cliffs and take in the stunning views to Flamborough Head where, in my opinion, you can sit down and eat the best fish and chips ever at Headlands Restaurant and admire the two chalk light houses, one of which dates back to 1669 although it was never lit! If like us you are keen walkers you can continue on to South Landing and Danes Dyke. Don't worry if you prefer a shorter stroll though you can easily drive between these gorgeous locations. We have blogged in more detail about Flamborough here so why not have a read.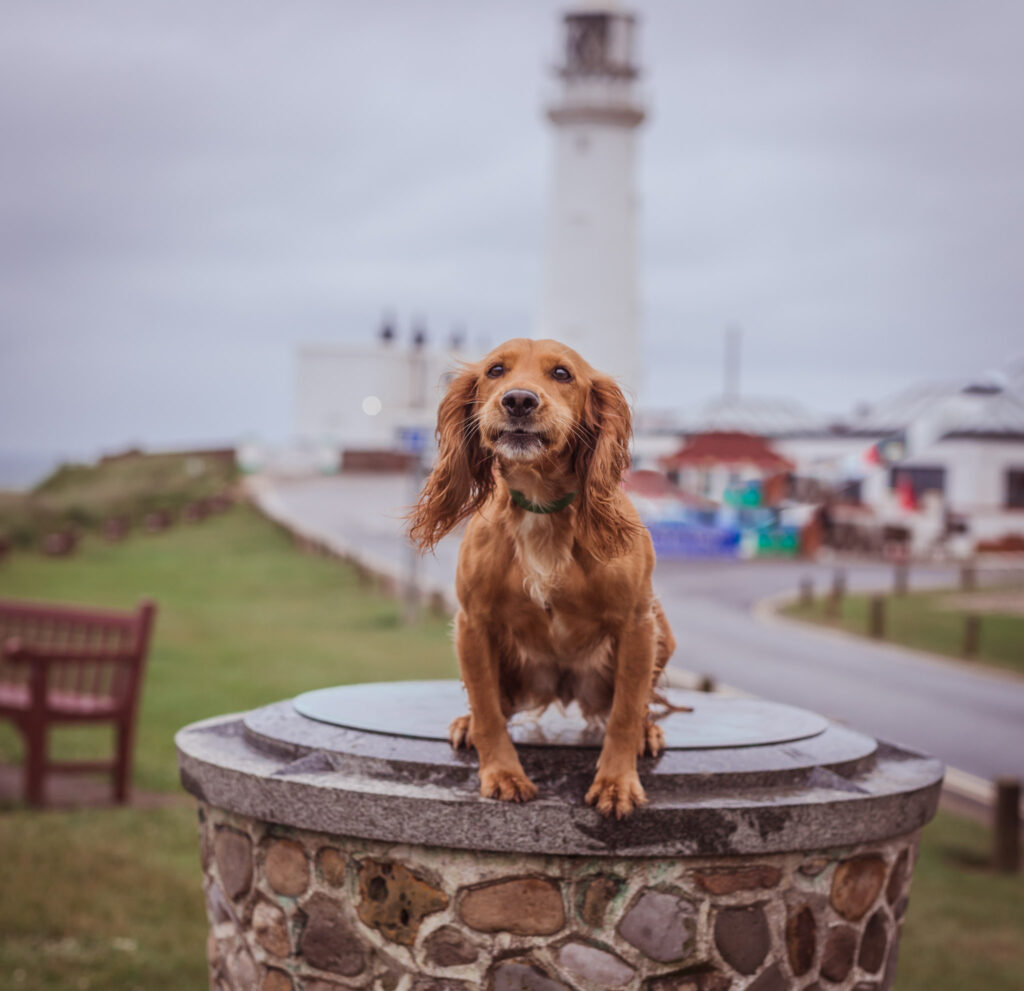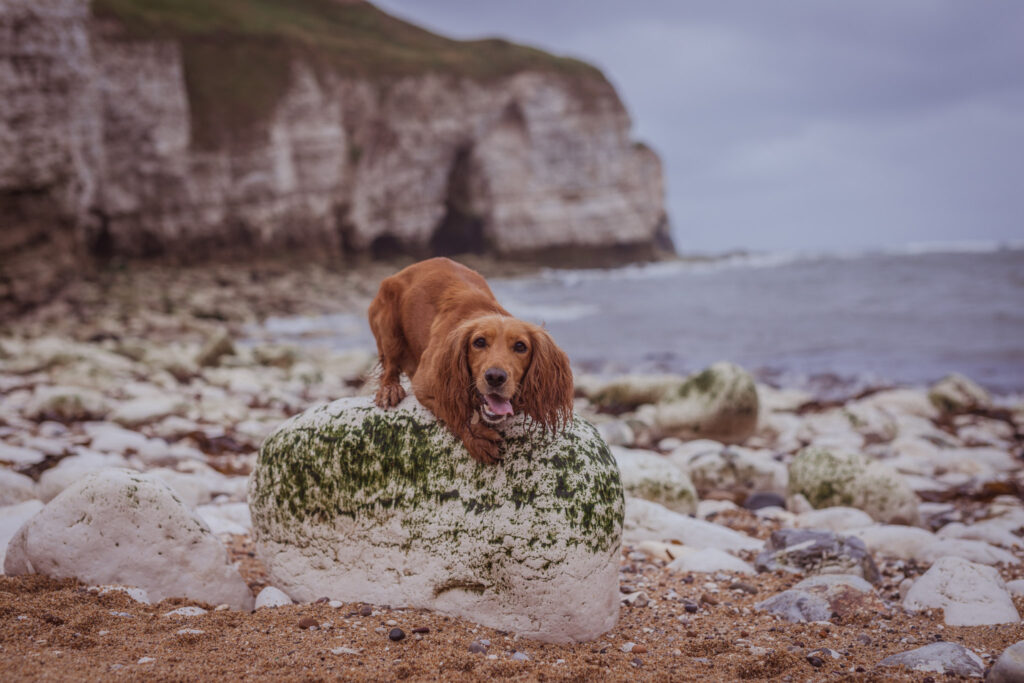 We honestly can't fault Wavecrest Cottage, it's an ideal place to relax in after hiking all day or just exploring the Yorkshire Coast. The cottage is managed by Petal & Barley Developments (the company is named after the owners' dogs!) and it's sure to be in high demand so why not check out the site to find out about prices and availability.
Huge thanks to Katy and Sally for inviting us to stay in return for an honest review.
We know you will have the best time if you decide to stay here.
Love
Sal, Maya and Lucia xxx