'Tis the season to be muddy and Maya and Lucia are gleefully embracing it, as are I suspect thousands of other dogs all over the country. So, when The Hatchbag Company got in touch and asked if we would like do a product test on one of their Hatchbag car boot protectors I was only too happy to agree.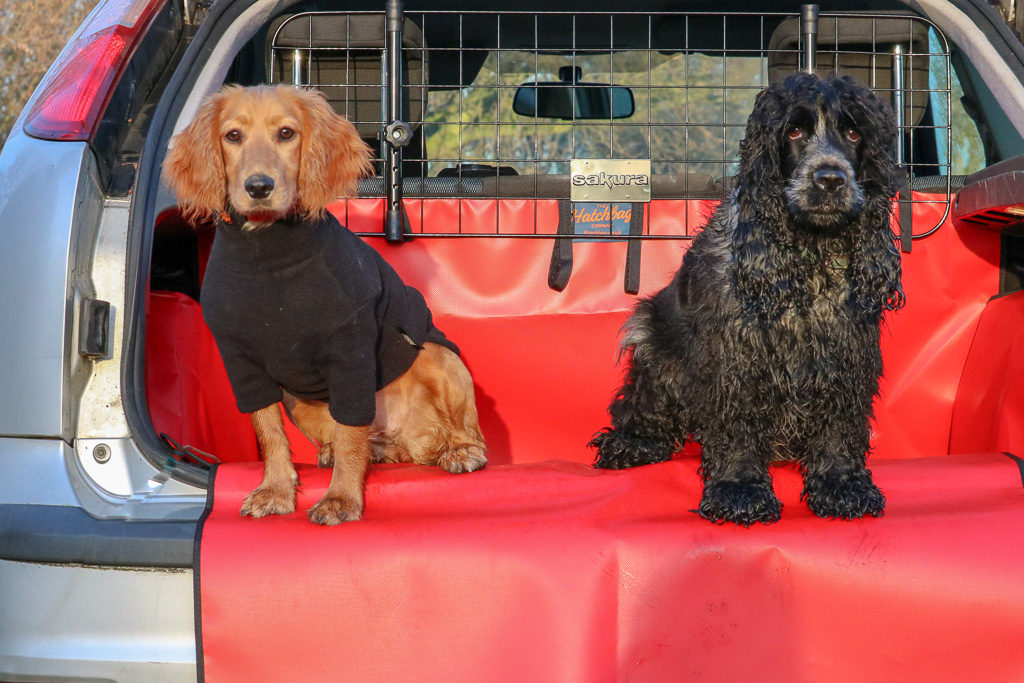 The first thing was to make my selection, so I went onto their website to make my choice. I was amazed to discover that each Hatchbag is custom made. You simply click on your cars make and model (and there are over 400 on their site!) and select which of the various colours takes your fancy, then decide if you require any optional extras, such as rear seat flaps, bumper flaps or tailgate covers. Check out and wait for your boot liner to be delivered. We chose to test the boot liner with the optional extra of a bumper flap and just 3 days after the company first contacted me the boot liner was delivered. What brilliant service!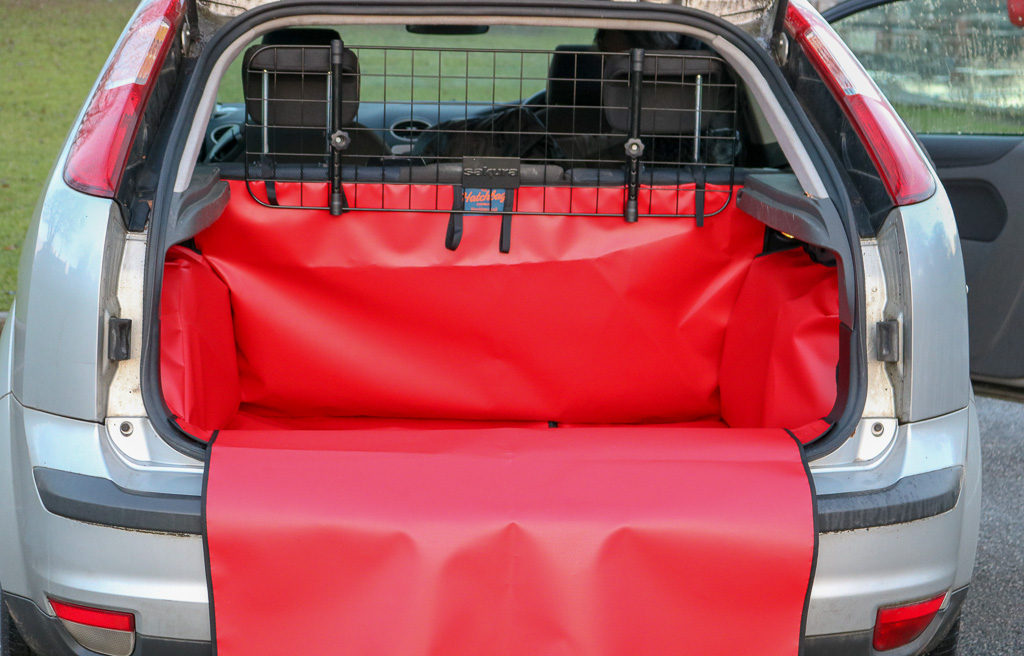 Fitting the mats was fairly simple  – though be aware you do need to allow 24 hours for the adhesive to dry – and they looked very smart indeed! In fact my partner wished we had ordered them for his car instead of my little run around. Of course when I'd spoken to him about it he wasn't listening and had expected one of those generic, fit all jobs. The girls and I do sense a tinge of jealousy!!! I mean what man wouldn't want a bespoke, tailor-made, second skin for their boot – especially one who is often heard muttering about dog hair under his breath!
Finally it was time to put the Hatchbag to the test. When I put the girls in the boot initially, a lot of sniffing went on – well they are spaniels! After a couple of minutes though they settled down and seem to find the liner really comfortable. I am definitely considering ordering the odour control mats from Hatchbag. Apparently these are "ideal for dogs whose smell tends to linger" and are really comfy too, as well as offering further protection. Maya & Lucia being, well, Maya & Lucia meant I didn't have to wait long before really putting these mats to the test. You guessed it, on the very first outing Maya rolled and returned to the car muddy and smelly, but I just wiped her patch with a damp cloth and that was it – good as new and smelling as fresh as a daisy!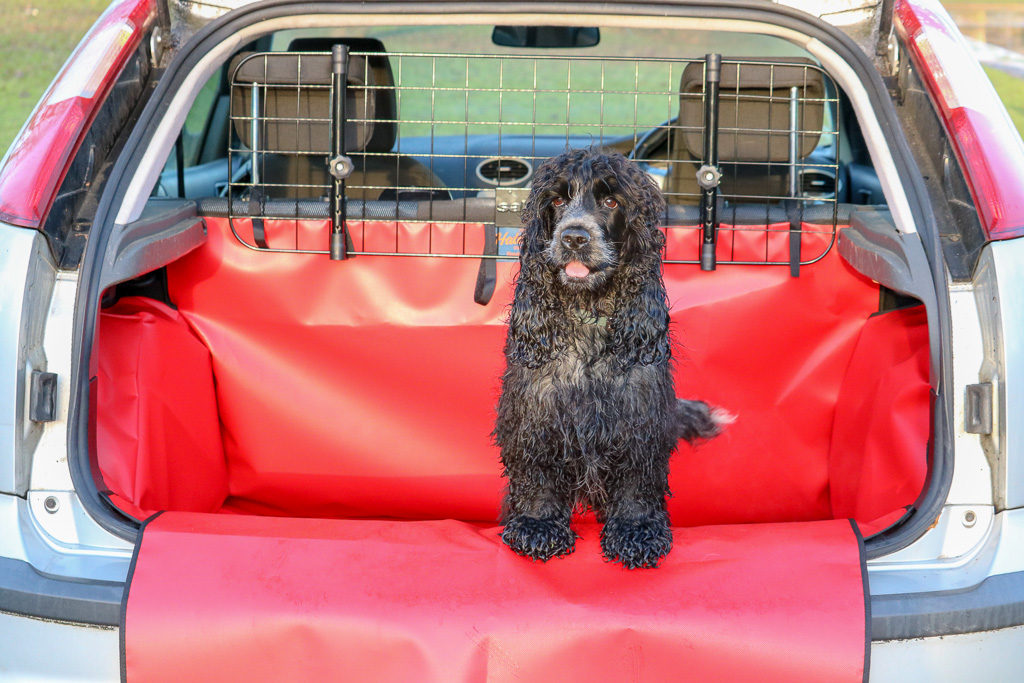 I really love this product, and can think they could be a great fit with loads of different lifestyles as well as making life a lot easier for those of us who have a furry family to transport. I have already recommended them to my horsey friends and think they would be great for golfers, fishers and gardeners too. The good people at The Hatchbag Company have given me a discount code to share with you all to receive a 10% discount which is valid until 10th March 2018 – that code is WWW10 . If you order before Christmas there is also an offer of a free bumper flap but you can only use one offer.
Sometimes Maya and Lucia do travel on the back seat, secured with a harness, but I think those occasions will become less frequent now I know that they are happy and comfortable in the boot. Do you have a boot liner in your car? If not how do you mud manage? Why not leave a comment below as we love to read them.
Love Sal, Maya & Lucia xxx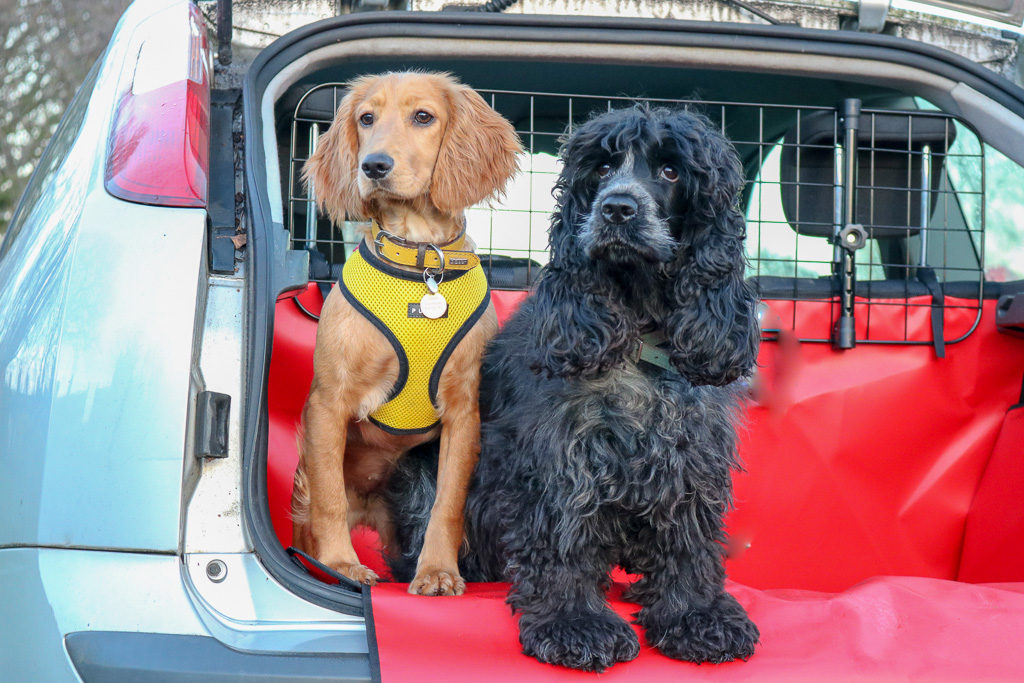 * Thanks to the guys at The Hatchbag Company who kindly gifted me this product in exchange for an honest review.
** Dogs should be secured within the boot with a guard blocking access to the car passenger interior or within a crate/cage securely positioned within the boot or if you use a harness for your dog, ensure that it is appropriately sized and correctly fitted. The dog should travel on the back seat and the harness should be secured to the seat belt attachment.