It's that time of year when we are all thinking about packing our cases for a summer holiday and the good news for pooches is that more and more of us are loading our dogs in the car and taking them with us. Of course we all know that us humans really need a holiday once in a while to escape the pressures of modern day life but dogs can get bored and stressed too and really benefit from and enjoy a break. I mean what better way to reinvigorate that canine soul than a blast along a sandy beach!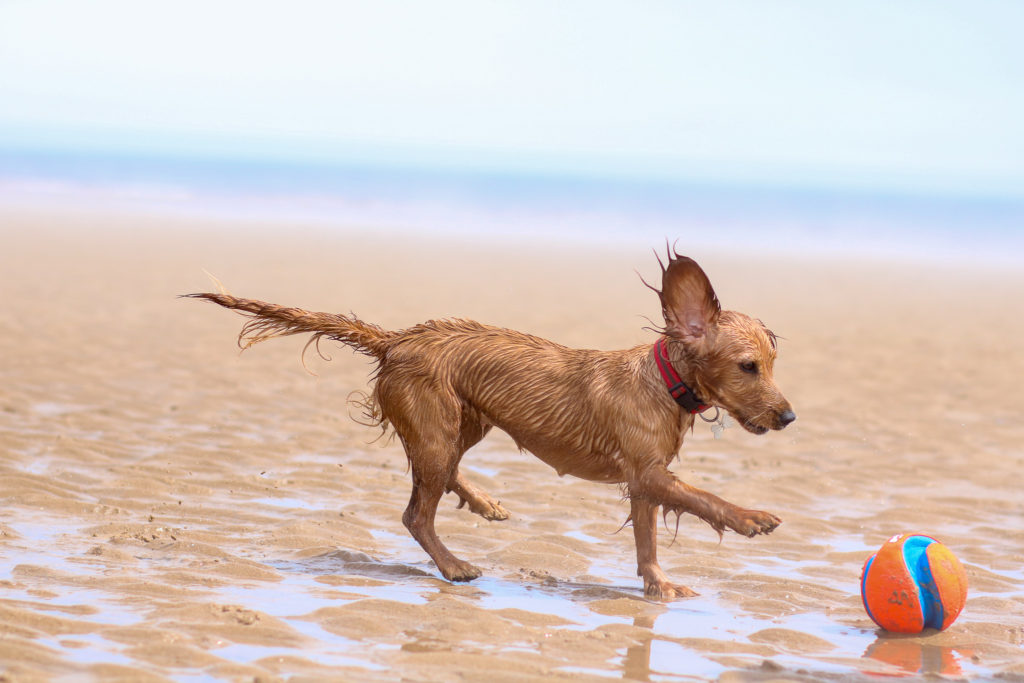 Taking your faithful friend on a dog friendly holiday allows you to experience new things together and really strengthens the bond between you as well as allowing your dog to grow into a more confident little pooch. Dogs are such social animals and I know Maya and Lucia thrive in having our undivided attention 24/7 on vacation. They also love company and enjoy the amount of human interaction they get from dog loving people wherever we go. Lucia being the sassy spaniel that she is, always offers a new friend her paw in the hope of a being given a little treat – a self taught behaviour I am trying to stamp out – Maya did at one time prefer the more direct approach of jumping up, but apart from the odd occasion she behaves herself now! Seriously though holidays are a great opportunity to further socialise your dogs and get them accustomed to feeling relaxed in different situations. My girls really love discovering their holiday accommodation too, especially if it has an enclosed garden.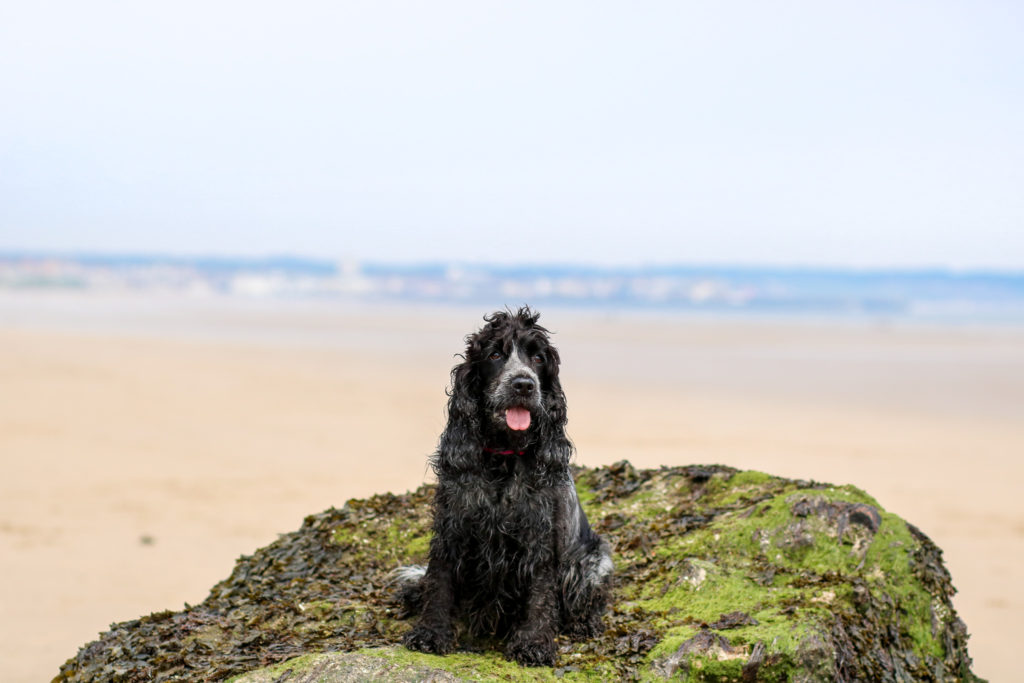 Dogs relax more on holiday, as because pooches actually "tell the time" with their nose my girls are far less focused on dinner times and I really think they seem more "chilled". It's one of the reasons I think it's easier to train new tricks and behaviours – we tend to eat out at gastro pubs quite frequently on holiday and I will definitely be working on Lucia's table manners on our next trip! Maya and Lucia absolutely love the beach and one of the things they really adore is meeting new canine friends, watching dogs meet and play together must be one of my favourite things to do. A few days at the coast can really build your dogs confidence around the water as well, although obviously keep a close eye on them. There is also so much fun to be had playing in the sand and like most dogs the girls enjoy a game of fetch and a splash around in the sea. A jog along the waters edge first thing in the morning will keep you all fit and let you indulge in that extra glass of wine or doggy ice cream.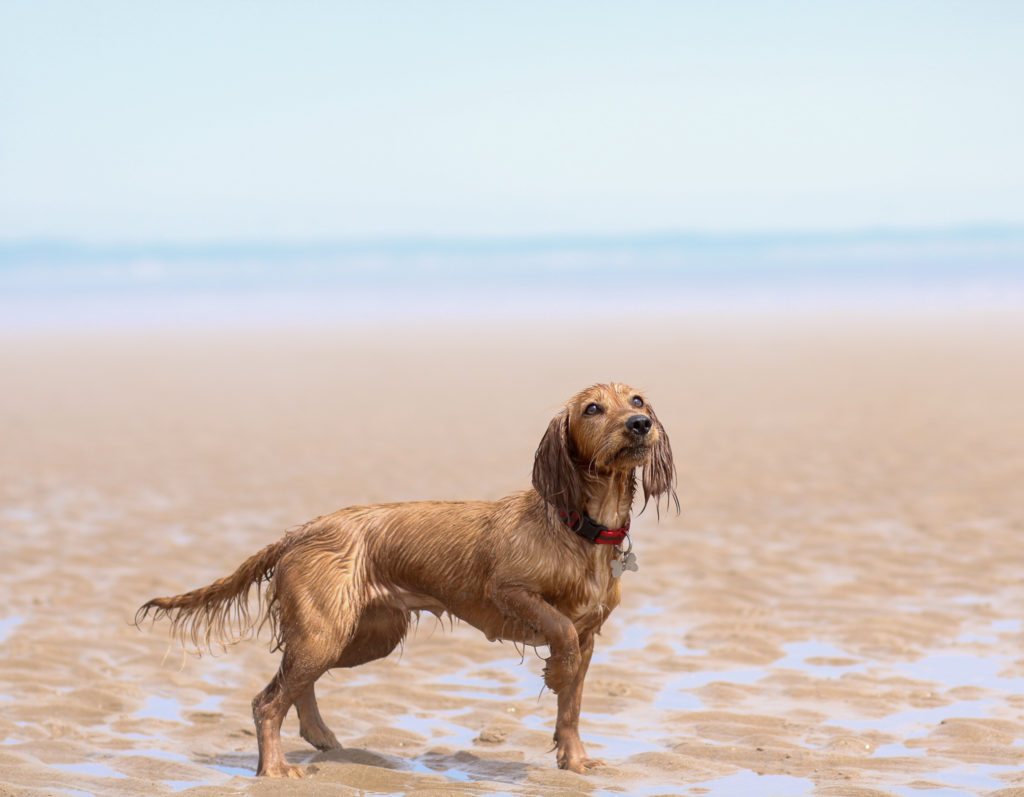 *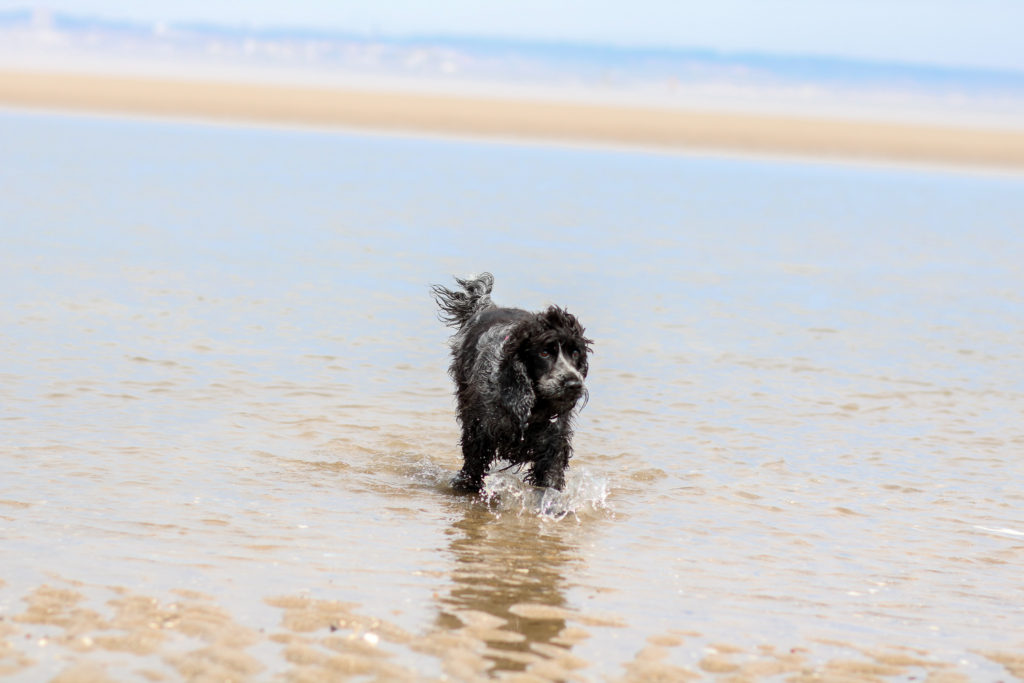 *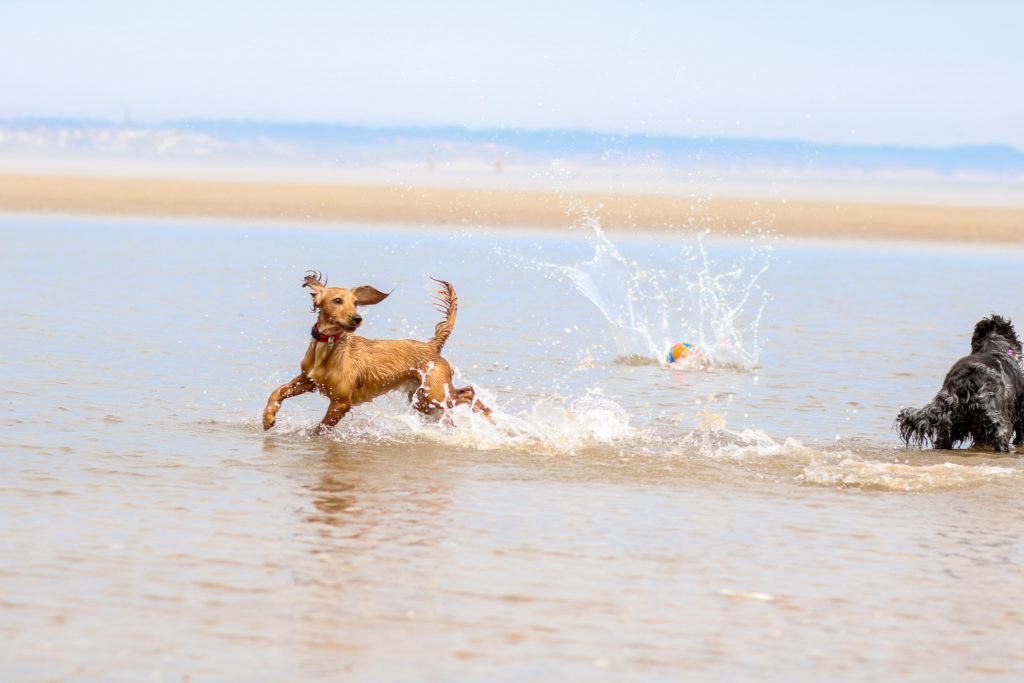 Of course  dogs don't just enjoy the beach, they love long country walks which allow them to get the exercise they need as well as stimulate them mentally with all the sniffs. Visits to gardens and stately homes are fun too and Maya has loved trying out new experiences such as sailing. This year we hope to get Lucia out on a boat, probably on the Norfolk Broads to see what she makes of it. Don't let it put you off taking your dog on holiday if there are a couple of non dog friendly attractions you want to go to – just research and organise a local dog sitter before you go. (Not saying my partners tight with money but he has mentioned on more than one occasion that paying a dog sitter for a couple of hours is cheaper than sending the girls to the doggy hotel for a week!)
Look I'm not going to lie, Rod and I do travel abroad without the girls but Maya gets quite anxious when the suitcase comes out, however that quickly turns to pure joy when her travel bed is loaded into the car – so you see I know that given the choice she would prefer to come with us. (Mind you as soon as my back is turned Maya is happily playing away at the dog hotel, Lucia isn't aware that the suitcases can mean anything other than a family holiday yet so we'll have to wait and see what she makes of the doggy hotel later this summer.)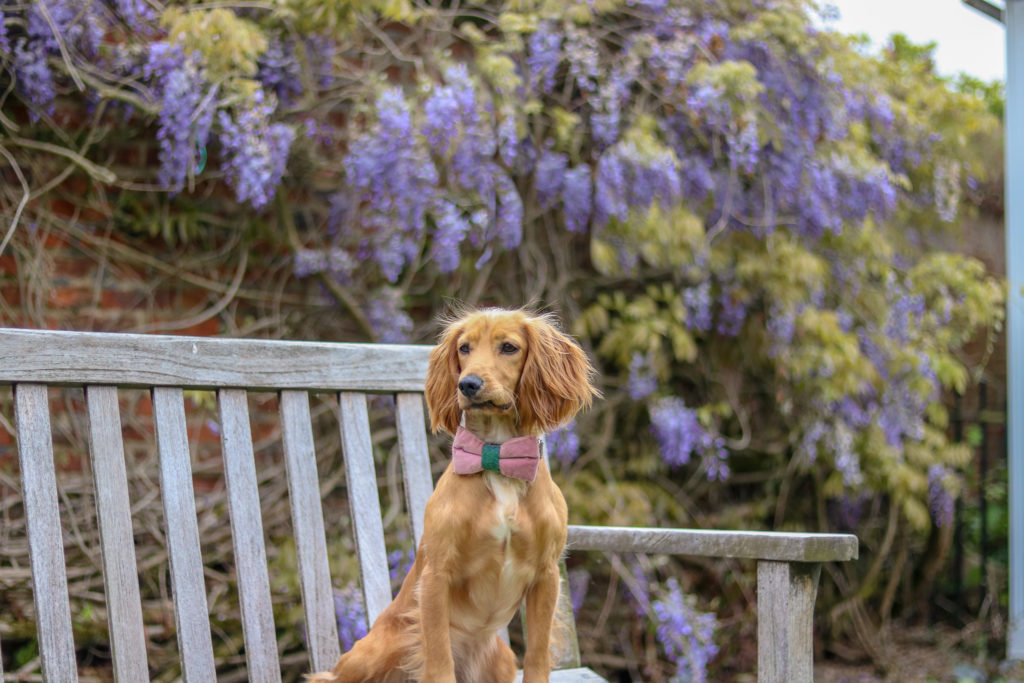 So there you have it – holidays are good for dogs!  And,  I can almost guarantee if you take your best friend on a little holiday with you he or she will come back fitter as well as more relaxed and best of all your bond will be even stronger!
Do you already take your dogs on holiday or are you thinking of giving it a go – why not let us know in the comments, we really love to read your feedback!
Love Sal, Maya & Lucia xxx
"As soon as I saw you I knew a grand adventure was about to happen" – Winnie the Pooh