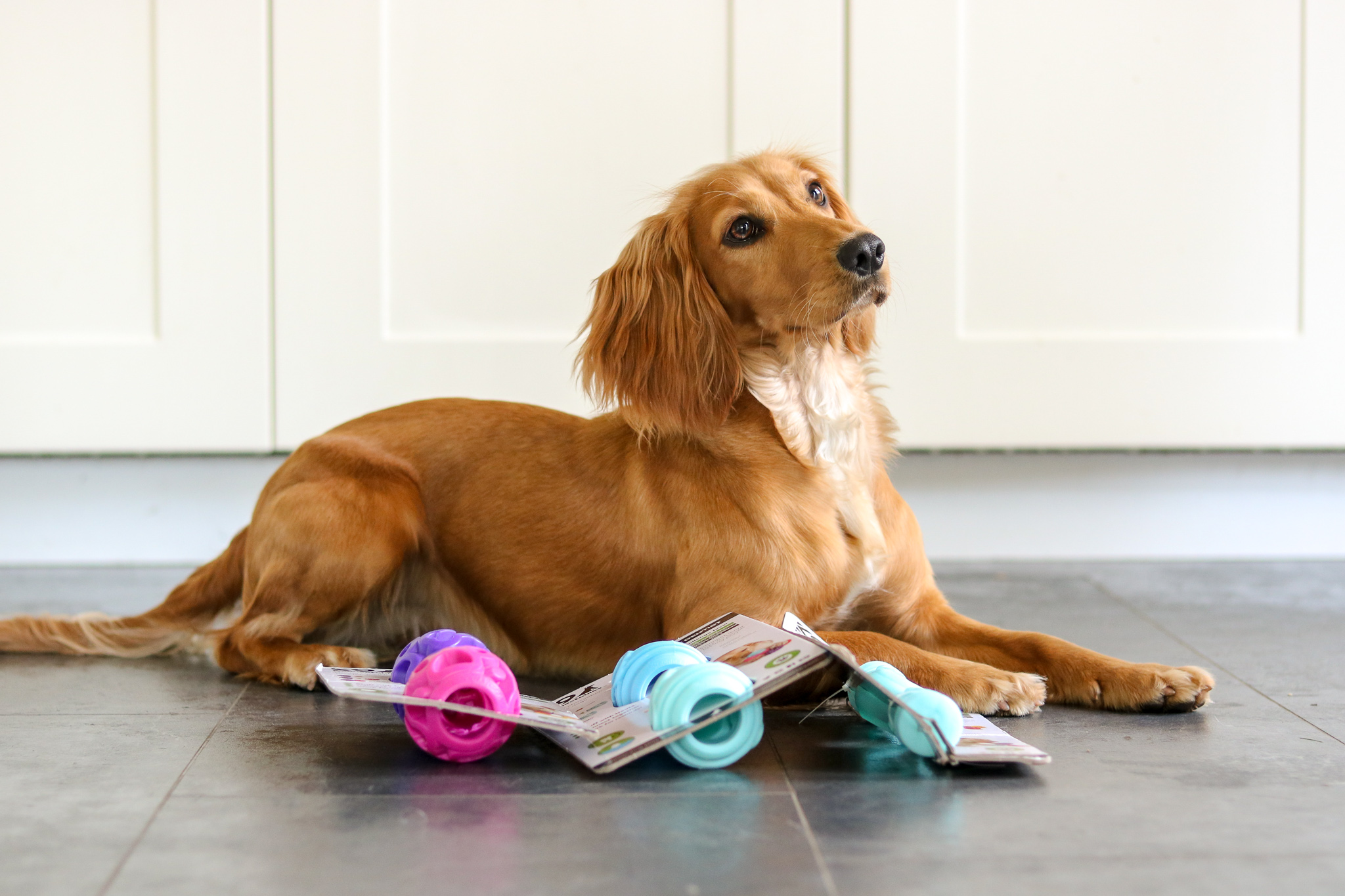 "That dog needs a job" is something that's been said to me on more than one occasion since getting Lucia, she has boundless energy and is just so bloody clever! I've learned from past experience how easy it is to fall into the trap of giving more and more exercise to physically tire out an excitable and hyperactive dog – yes it just makes them more hyper! So I am always on the lookout for things to occupy and mentally stimulate her, especially ones that don't need constant input from me.
Step forward K9 Connectables – these are the canine equivalent of educational toys. They were designed in Ireland using 3D print technology to help to solve that age old problem – keeping a high energy and intelligent dog too busy to be destructive.
K9 Connectables kindly sent us some products to review, The Original, The Tech Bone and The Dentist. I was really impressed by these innovative and interactive products and was intrigued to put them to the test. Maya and Lucia were very excited (read hyper)  when they first saw the products – how is it that dogs just know when an item is for them? Lucia is a bit of a ball addict (something that I don't need to tell you if you follow our stories on Instagram!)  so "The Originals", which are brightly coloured soft plastic bouncy balls caught her attention straight away, even whilst they were still attached to the packaging! Lucia loved playing fetch with them at the beach, and my partner was really impressed that they can be used with a ball launcher, but beach ball was only the start of the fun!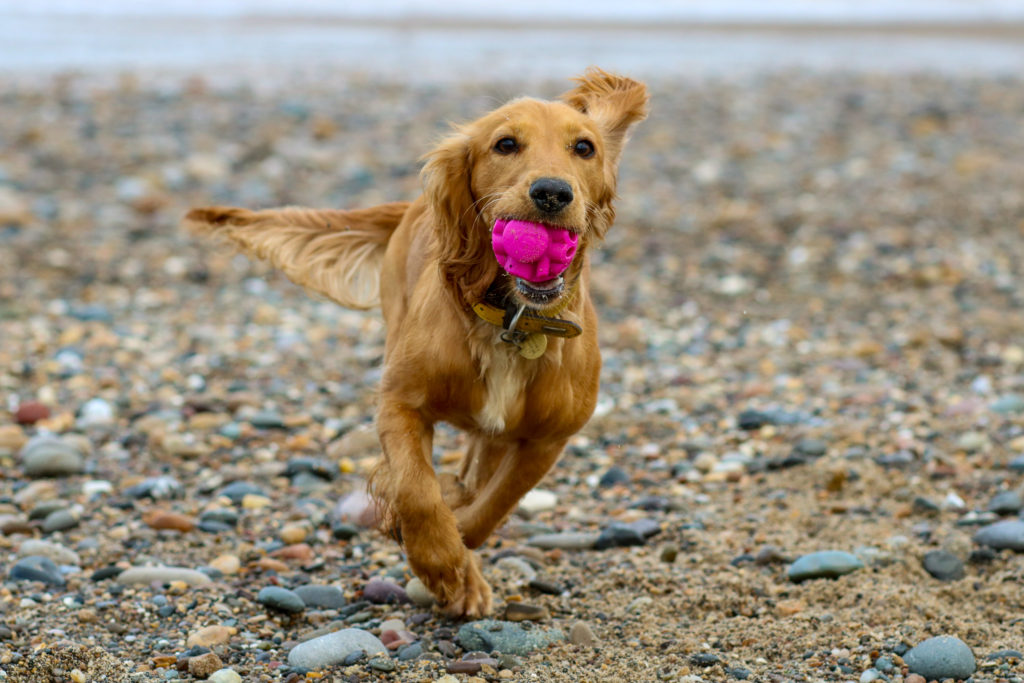 The cute bone shaped holes in the balls can be stuffed with treats and/or peanut butter. You can even order treats from the K9 connectables site that are an exact fit for the holes! Best of all though you can attach other toys from the range to create a giant treat puzzle for your dog! The products have varying levels of difficulty that you can increase the better your dog gets at breaking the connections to reach the treat. The harder and more intricate you make the puzzle the longer playtime lasts!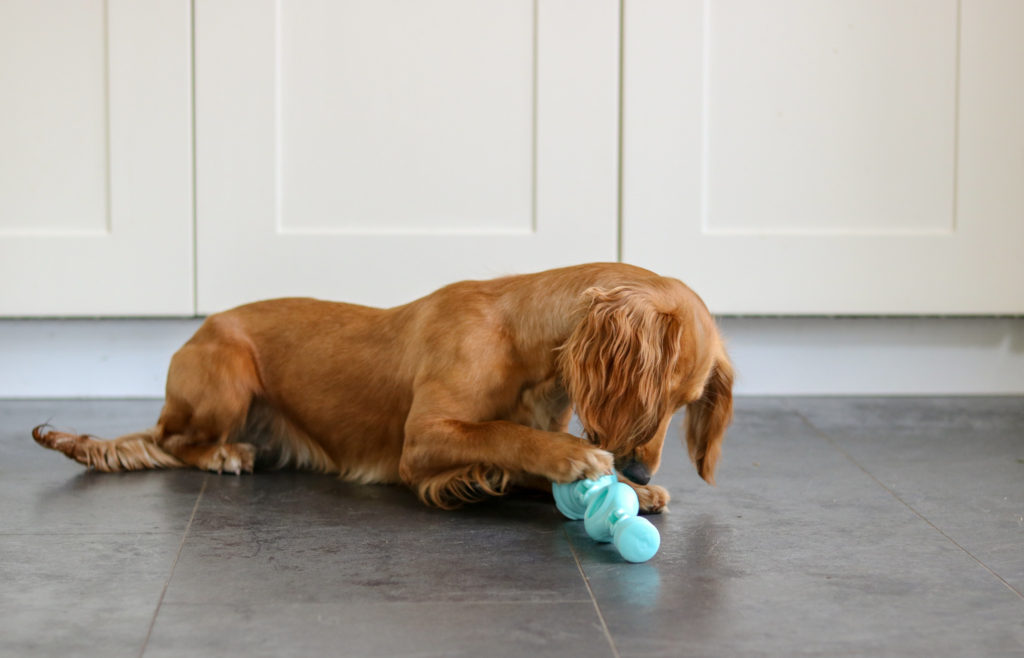 The Tech Bone can be also be used as an alternative to a stick for fetch, which is brilliant if your dog prefers sticks to balls as it is so much safer. The Dentist has been designed with small grooves on the outside to help promote dental hygiene and like the other toys can stuffed with treats etc so the toys are truly multifunctional.
I let Lucia take a little time to get used to the  individulal toys before introducing the connection element, when I did I put a really smelly fishy treat inside two "Originals" connected to the "Tech Bone"  on the first level and she soon worked out that she should break the connections apart to earn her reward. Figuring out how to took a little longer. but she got there!
I'm the first to admit that Maya (adorable and sassy as she is! ) does love to chew and by nature is a tad impatient so when offered the chance to play with these toys she immediately tried to chew her way in! However when I stuffed the "Tech Bone with  peanut butter and banana she soon understood that they were in fact a kind of "super kong" and played appropriately with them. Mind you if your pooch has a real passion for toy destroying they may not get the benefit from these products. as like nearly every other dog toy they are not indestructible! The company does state that the  toys are suitable for light to medium chewers, and they do seem very durable and robust.
Connectables are dishwasher safe and they all float too so there's oodles of fun to be had. With summer coming you can even create a frozen puzzle for your pooch, to keep them truly chilled!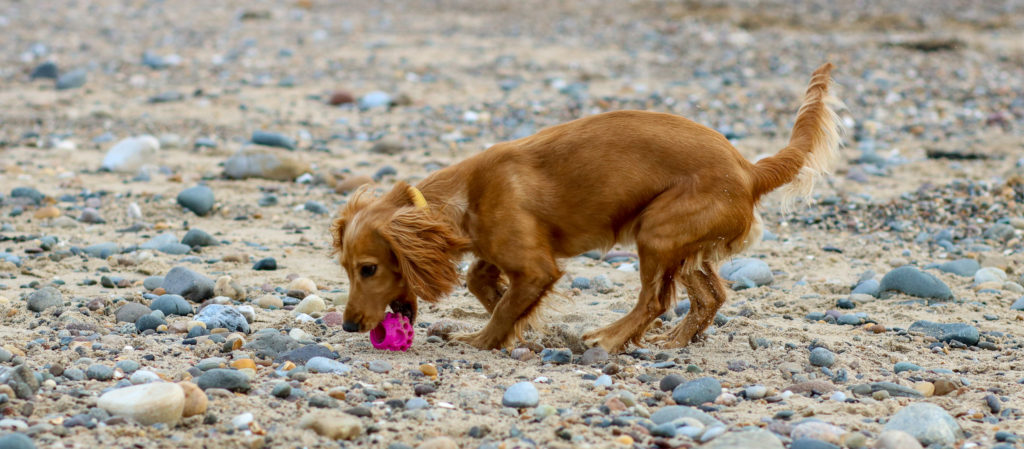 I can honestly say that these products are fantastic, the ultimate enrichment toys for dogs really, so I wasn't surprised to find out that they had won a design award back in Ireland. Little Lucia is having the best time trying to conquer them and Maya enjoys playing with them if the reward is high enough! K9 Connectables are available to buy from their website and they also have a number of stockists in the UK and Europe.
So what do you think friends? Have you given your dogs any puzzle toys? What did they make of them? Why not leave a comment and let us know, we'd love to hear.
Love Sal, Maya & Lucia xxx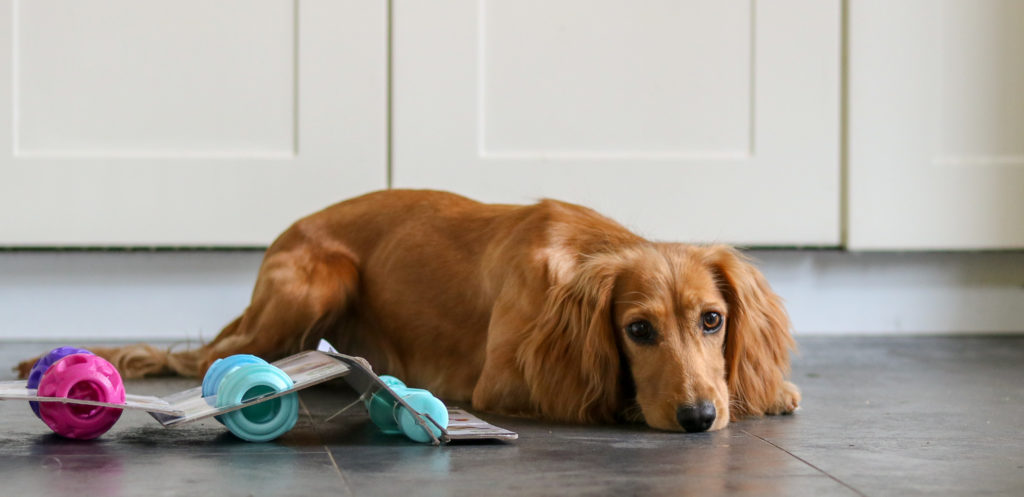 *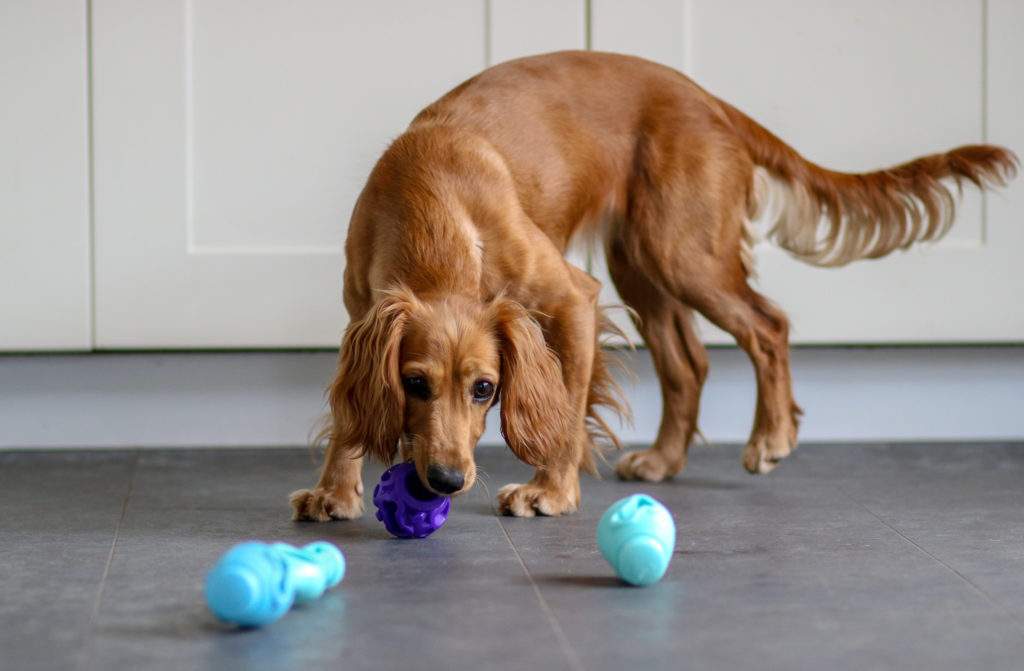 Huge thanks to the guys at K9 Connectables who gifted us these products in return for an honest review.