Over the years Rod and I have often mused as to how far Maya actually travelled on our walks, and what she got up to during the day so we were very excited indeed when PitPat got in touch and asked if Maya would like to be a tester of their new second generation dog activity tracker. As it turned out we got a puppy before the device was launched,so we were ecstatic and suprised when one morning a couple of weeks before Christmas a package arrived with a PitPat for each of our little monsters. Huge thanks PitPat!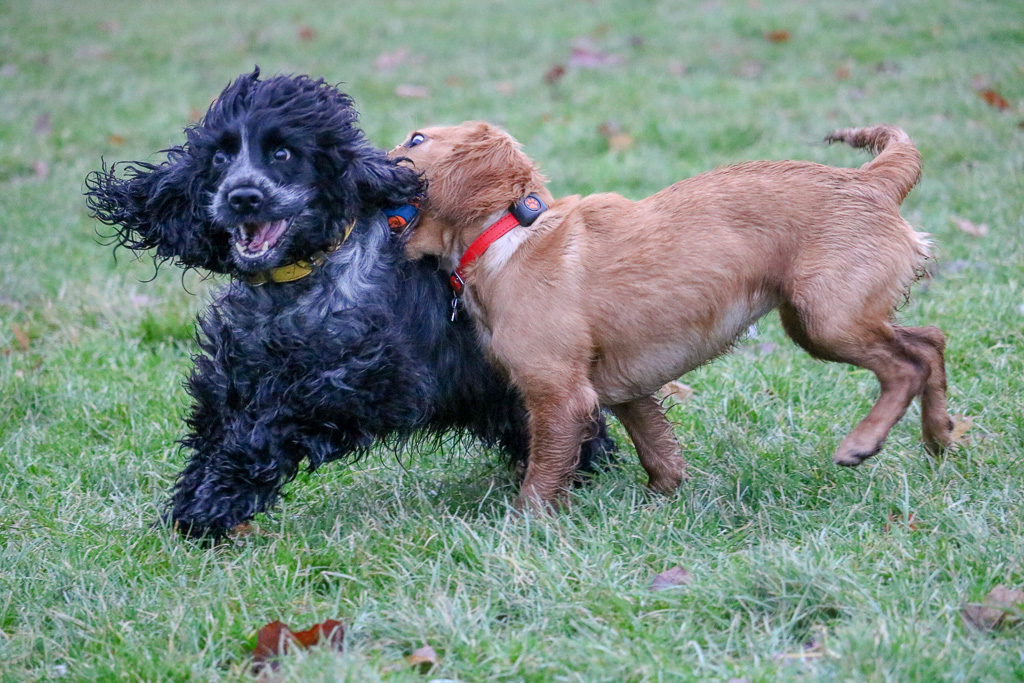 The PitPat which by the way is waterproof (essential with my mud and water loving spaniels!!) is small and black, attaches securely to your pooches collar with strong Velcro. The device is capable of tracking the amount of time your dog has spent running, walking, playing, pottering and resting. It is really simple to set up and pair with your phone, you simply download the free app available on IOS or android, and then input your pets details – breed, weight, DOB etc and the app sets their target – just like a fitbit!  It's so clever that in the case of Lucia it even increased the amount of exercise she was recommended to do when she turned 6 months the other week. The app has recently updated and soon it will show how many km the dogs travel, which I admit will be very interesting indeed!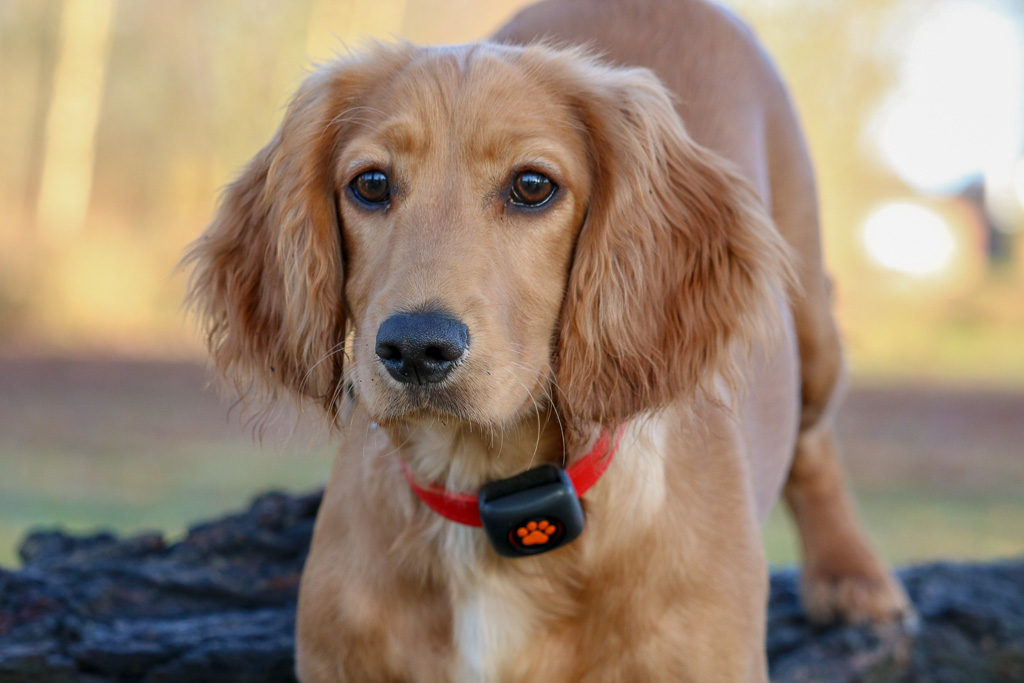 *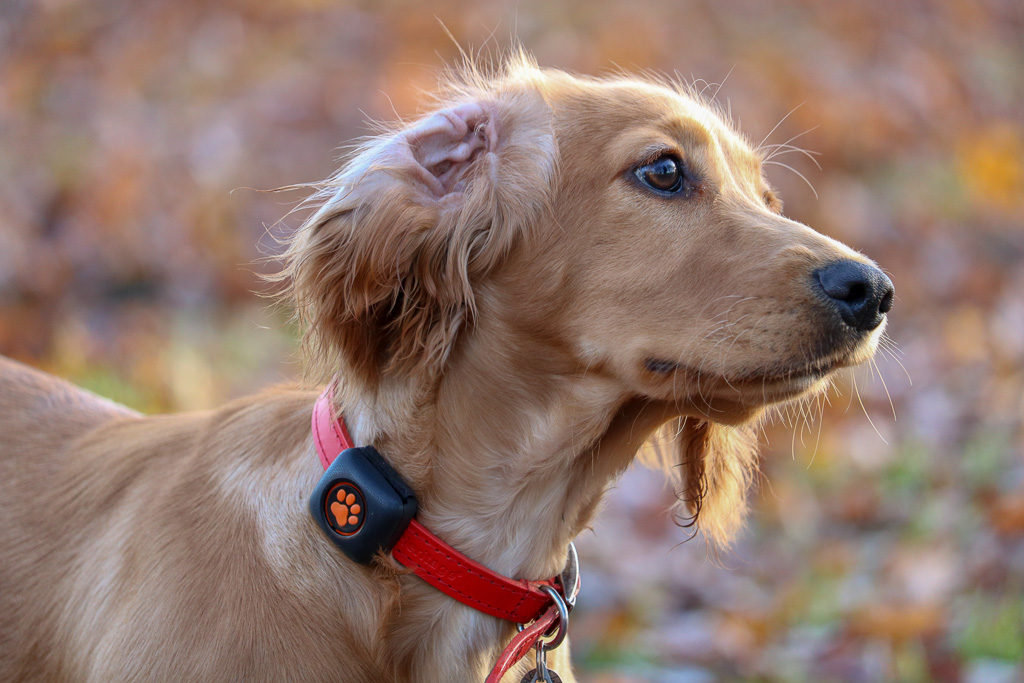 Look, I'm not going to lie, I already  knew  about the 5 minute rule for exercising puppies, but I was still a bit taken aback when there in black and white it recommended just 25 minutes a day in exercise for Lucia who was 51/2 months at the time.  I'm also not going to lie when I say that with an energetic working cocker spaniel puppy this would be damn near impossible to stick to. I mean I don't walk miles and miles with her but we do a couple of miles walking per day and probably 40 minutes play and training time in the park – paws up any working cocker owner who has managed their pup with 25 minutes per day.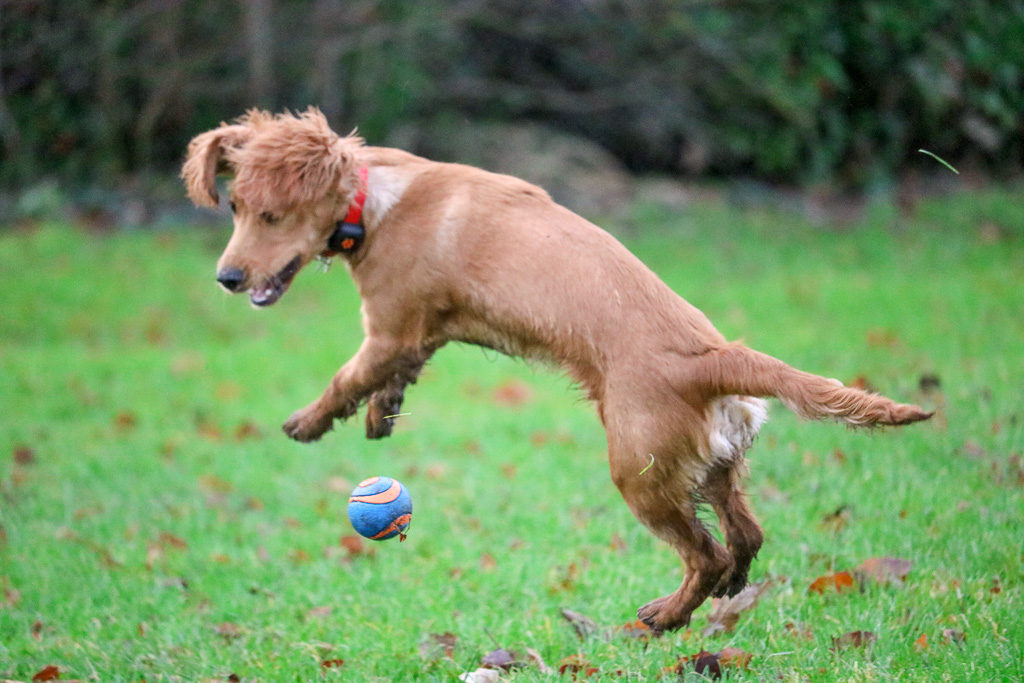 So after a short trip to the park and a leisurely amble round the block it was really easy to download the stats. You simply get the app up on your phone and press the cute red paw print on the pitpat and there you have it, the information is instantly transferred. I have to laugh at the 20 mins "pottering" – surely it should read "posing for photographs" LOL – anyway I'd like to say that Lucia had the collar on all day but she had an early morning run in the park and a walk round the block last thing on top of this so perhaps I need to consider giving her less. Hmmm.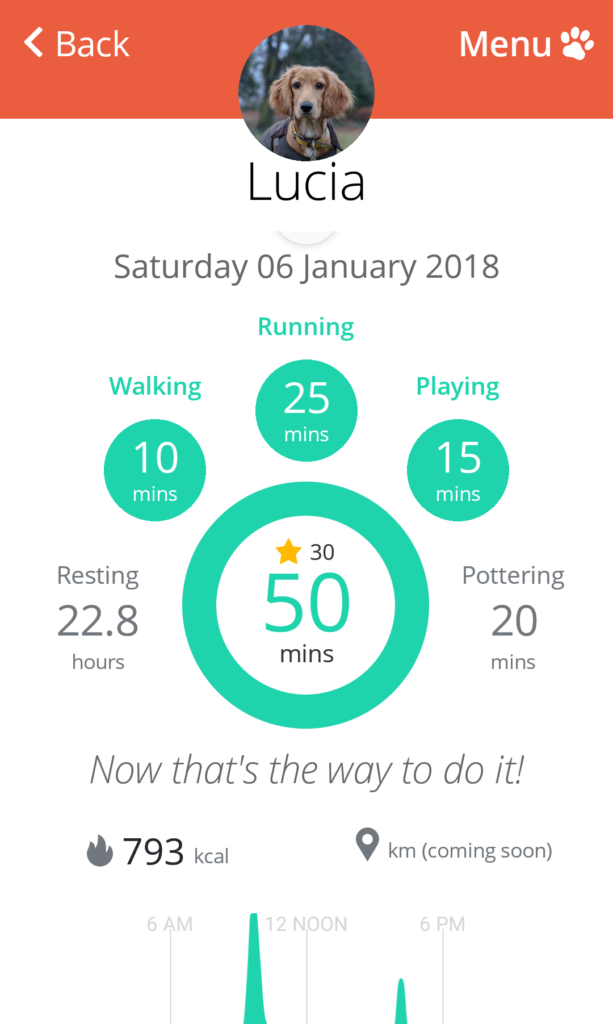 For Maya, who is 31/2 the device recommends 70 minutes of exercise per day, which is probably what she is getting at the moment. When Lucia gets older though she will have far more than this as we like to walk. In fact one of the great pleasures I get from having dogs is to see them having the time of their lives while out and about exploring new places or sniffing around familiar trails.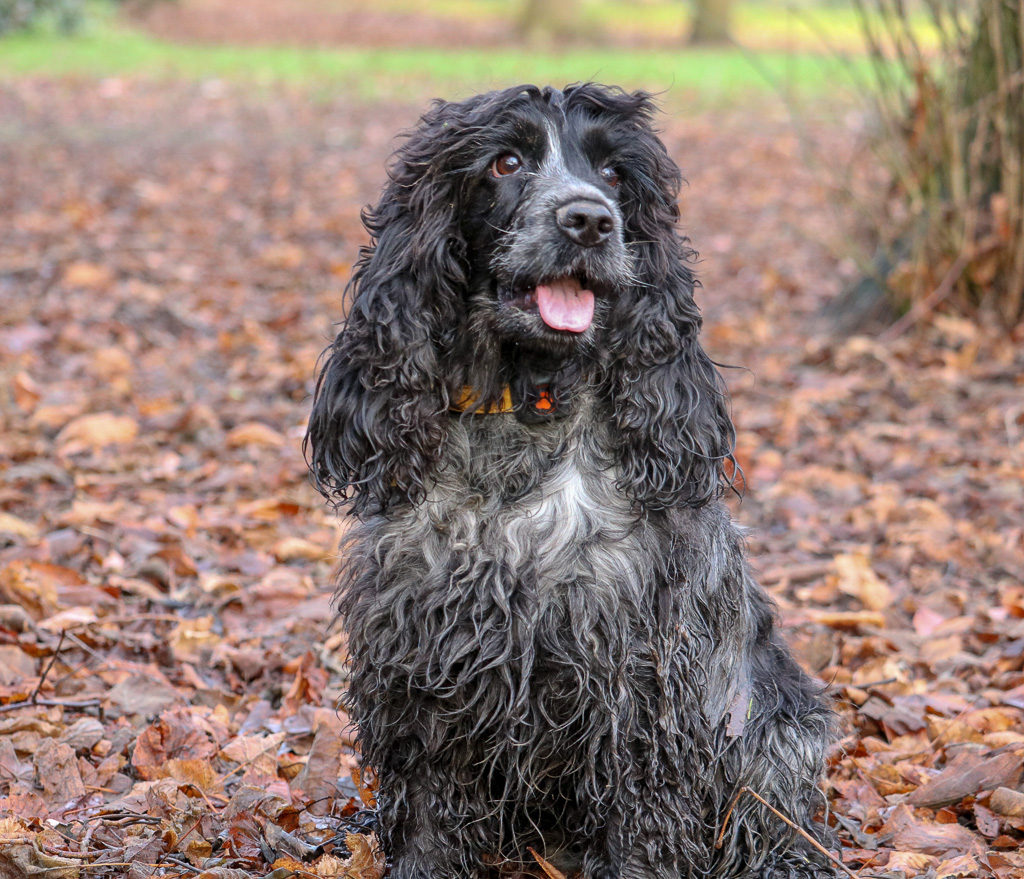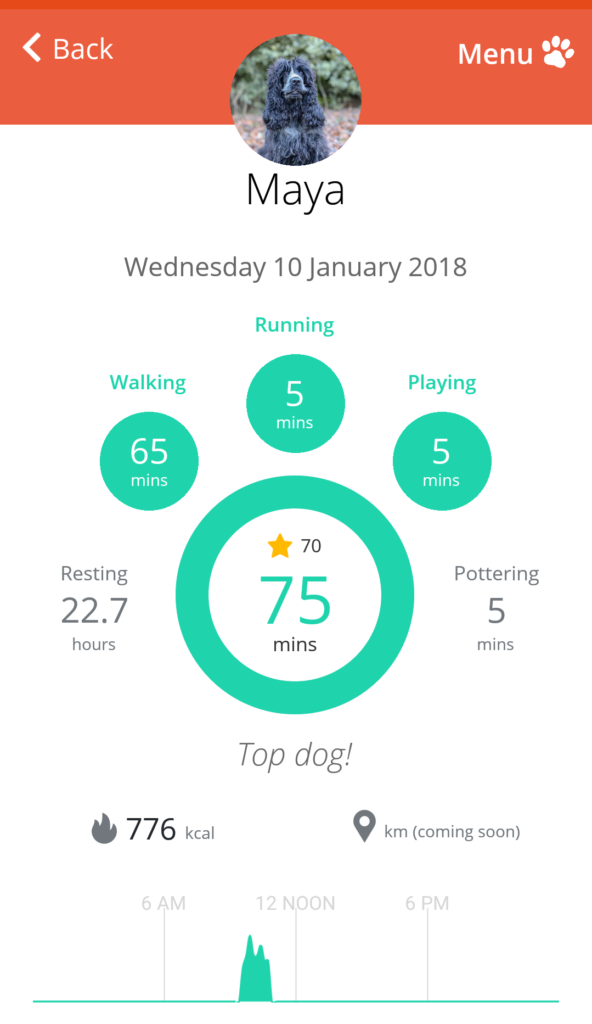 There are many reasons why a PitPat could come in useful, if your dog needs to lose weight perhaps, or is recovering from an injury or illness, if you are training for a big walk or if you are just interested in how active your dog actually is as opposed to what she should be. A benefit for us humans is that it's an added incentive to keep our step count up as well! There is no need to recharge the device either and it has a battery life of about a year. All in all it is a brilliant little product, but just to be clear it does NOT have a GPS tracker function.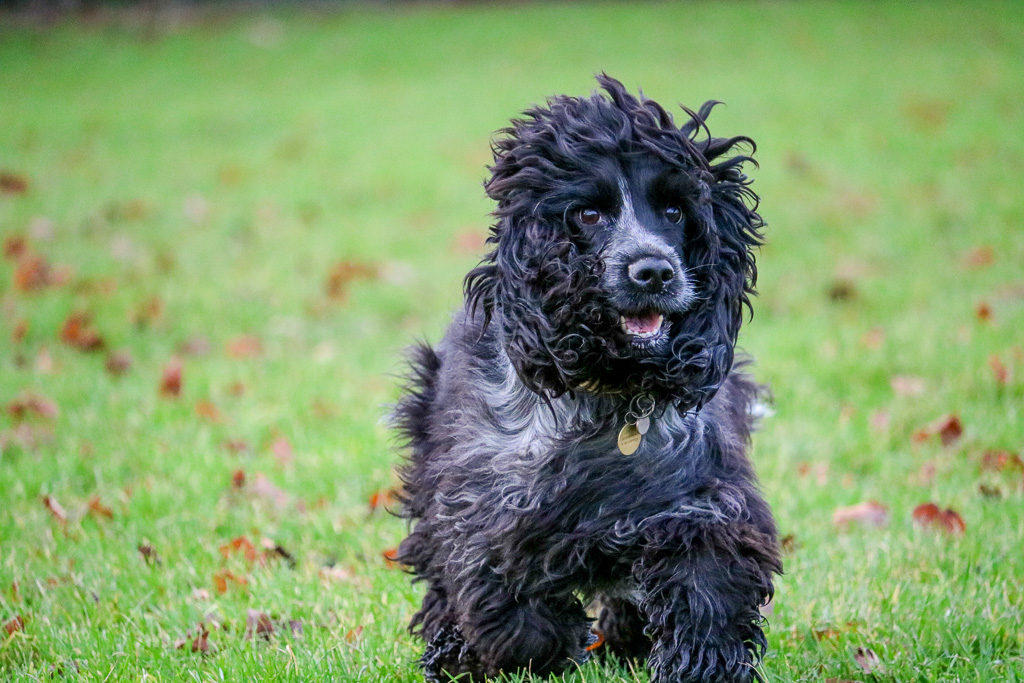 Have you or would you use an activity tracker on your pooch, please let us know your thoughts in the comments below. Oh and before we go I am thrilled to tell you that PitPat have kindly given me a 25% off discount code off the RRP of £49 to share with you all – just enter WOOFWAGWALK25 on their site for this wooftastic offer valid until 31st January 2018.
Love Sal, Maya & Lucia xxx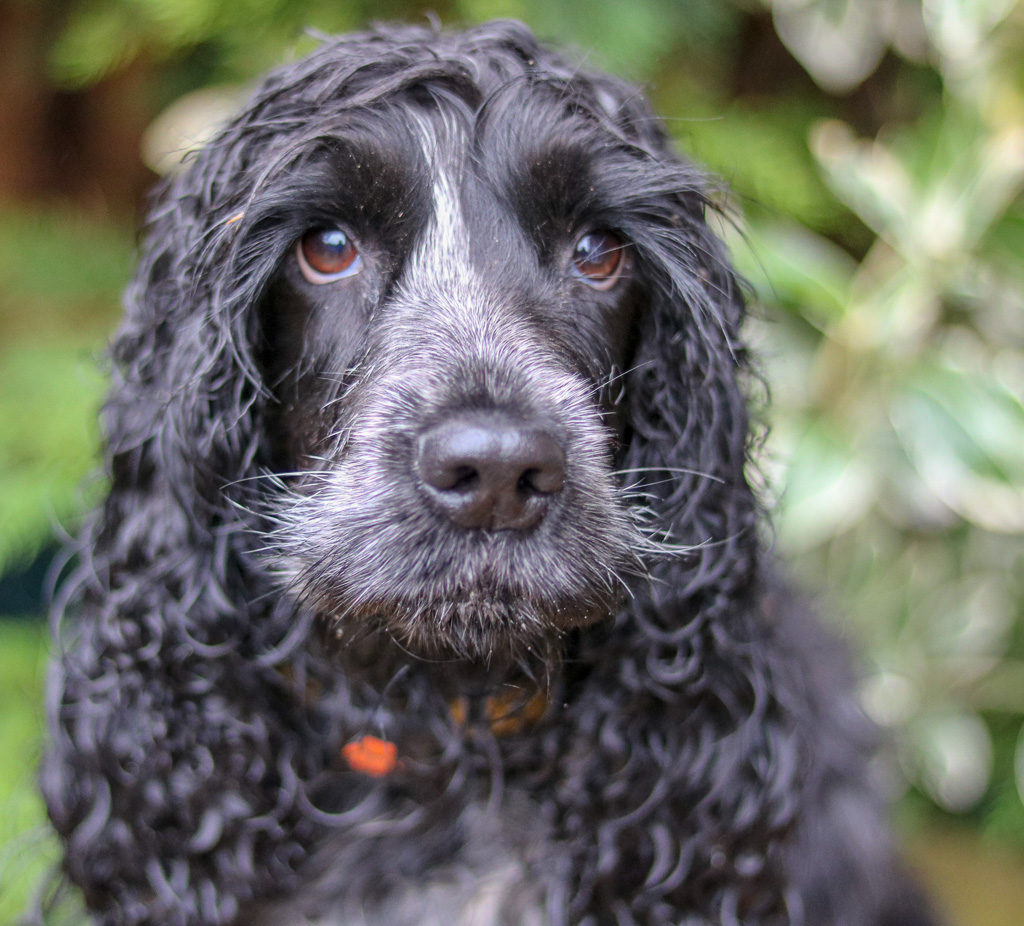 *