Being as I have been a dog owner for over three decades it might surprise you to learn that up until the other week I had never opened a can of dog food. However when HiLife contacted me and asked if I would review their It's Only Natural Terrines on my blog  I was so impressed by it's natural ingredients and to be honest curious to see if my dogs would eat it I agreed.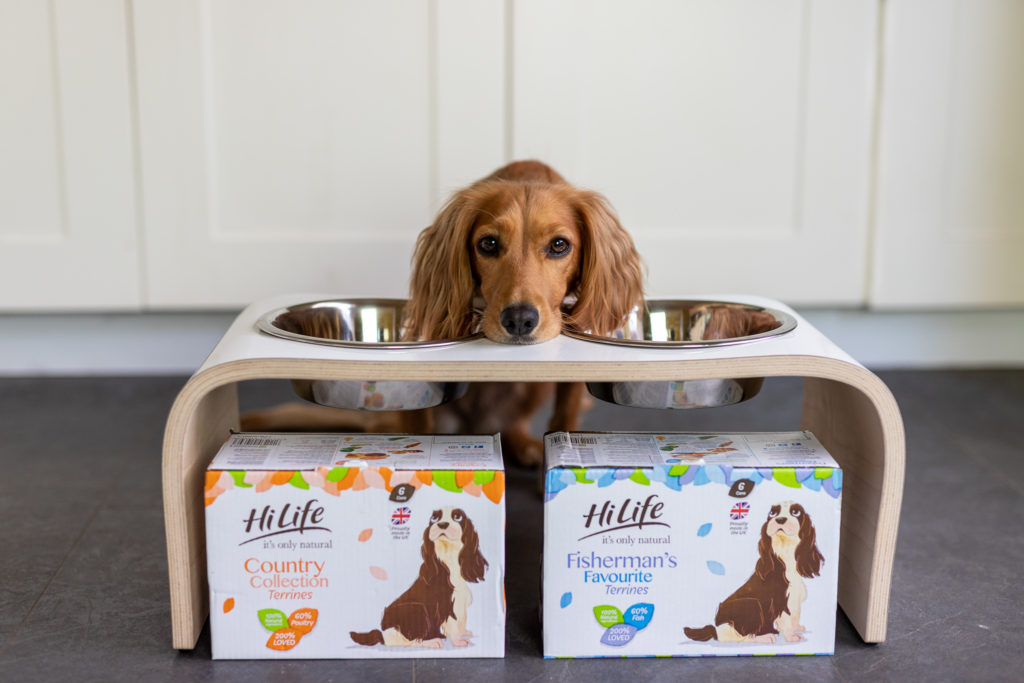 HiLife It's Only Natural Terrines contain as the name suggests only natural ingredients and are grain and additive free with no GMO's or fillers. They are available in 6 different protein sources Turkey, Chicken, Duck, Salmon, Cod and Sardine combined with either potato or sweet potato and vegetables and are made in the UK too, although some of the ingredients are sourced abroad. On average the food contains 60% meat (9/10% protein) – not bad and sufficient for most pet dogs but I do like Maya and Lucia to get a little more because they are very active.
I really like that the HiLife Only Natural Range is just gently steamed so that the nutrients in the ingredients are preserved and is free from fillers.
The HiLife brand is part of the family owned Town &Country Pet Foods who have over 30 years of experience in developing dog food for our pooches. One advantage that strikes me for the busy pet parent is that the range is stocked in most supermarkets so you can just pick it up when you do your shopping and HiLife Terrines would definitely be one of the healthiest choices in that context. The food is also available to order from Amazon.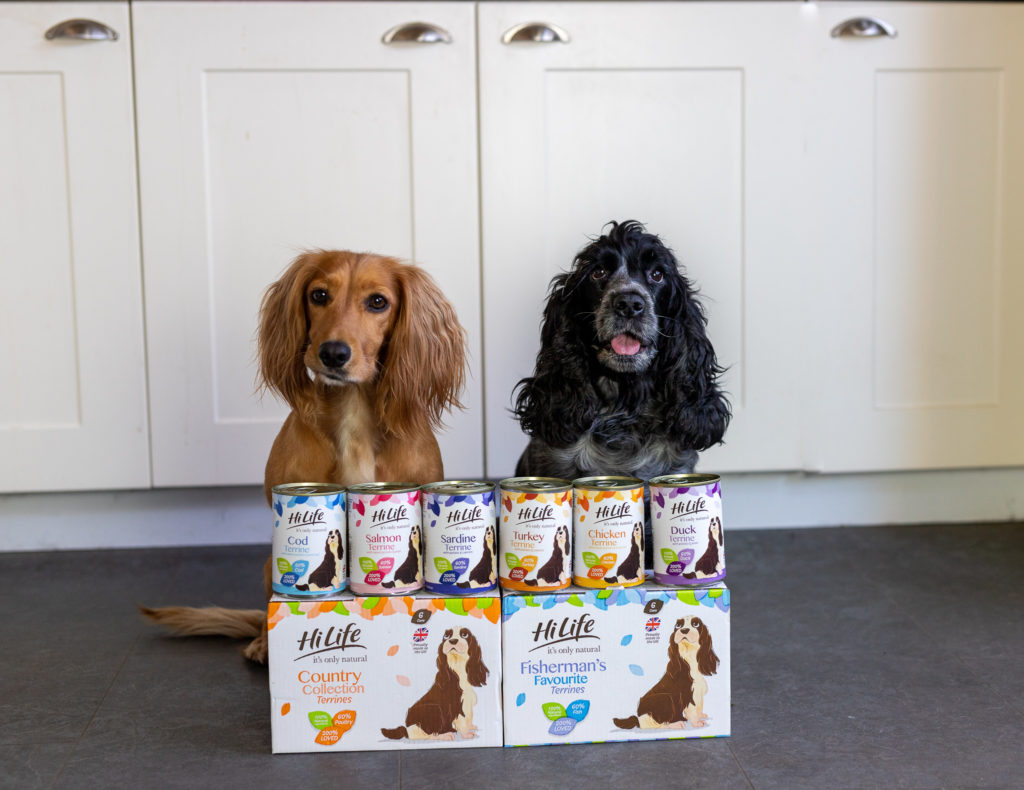 The Taste Test
So I was almost 100% sure that little Lucia would devour the food, she's a young spaniel and would more or less eat anything!  Maya has got a bit fussier in the last couple of years so I was actually a little bit shocked that she liked it, (Feel free to call me a dog food snob!) ok she wasn't doing the dinner dance but she certainly didn't turn her nose up at it. I reckon if you have a fussy dog you won't have any trouble tempting them to eat this.
The food actually did look and smell pretty appetising although you can't actually see the vegetables within it as they are from a dried source, but I guess that's the price you pay for the convenience of just opening a can. The food is also a great consistency for filling a kong or spreading on a lickimat so there's a paws up there.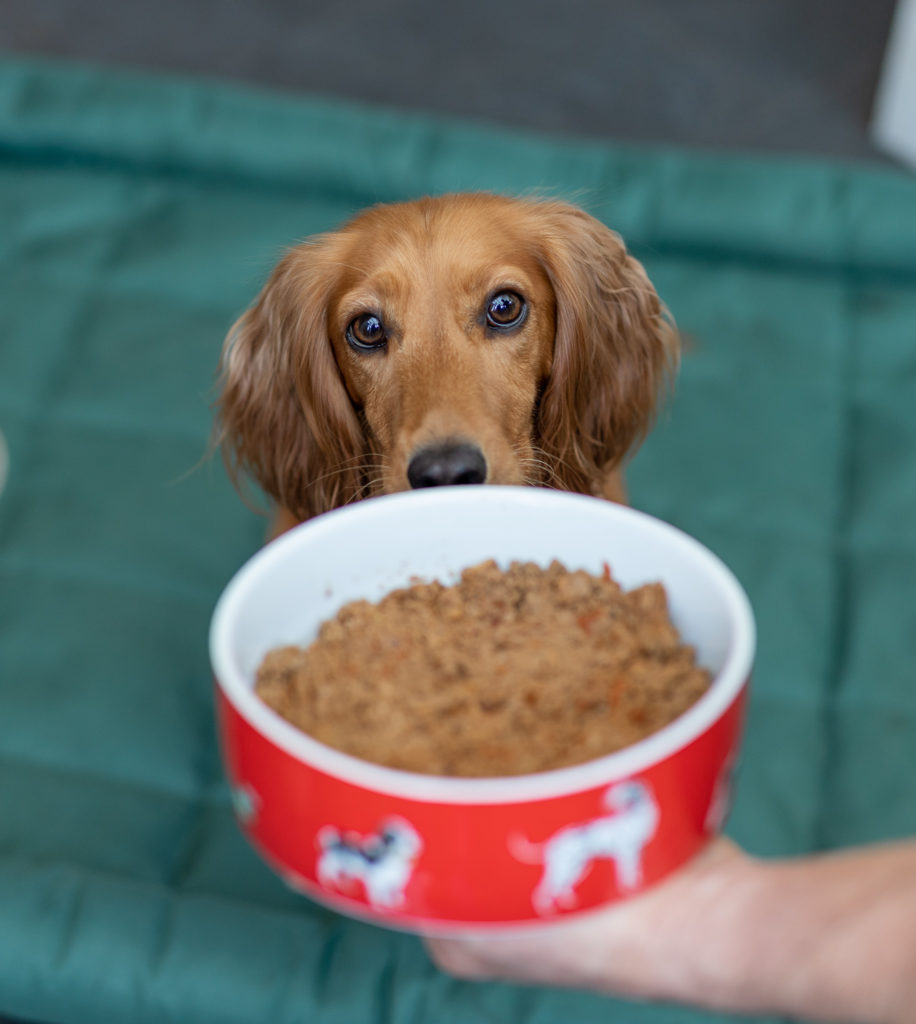 Overall I think this nutritionally balanced dog food is a pretty healthy choice, especially if price and convenience play a part in planning your pooches menu. Furthermore although I prefer to feed my spaniels a BARF diet understandably it's not for everyone and for some people feeding raw just isn't an option, for instance if you have a young baby or others with a low immune system in your household or if you want your pooch to become a PAT Dog. (A vocation I am seriously considering for my girls)
Look, when it comes to Maya and Lucia's diet I won't be rushing to change them to HiLife anytime soon but I might keep the odd can in the cupboard for emergencies because as canned dog food goes it's at the top of the pack!
Thank you to HiLife for gifting us some HiLife Terrines in exchange for an honest review.
Love Sal, Maya & Luica xxx
** Please check the ingredients of any dog food carefully before you transition your pet to a new dog food in case they are sensitive to any of the contents. If in doubt consult your vet.