My dogs and I are loving autumn! Lucia and Maya can't get enough of chasing each other through the leaves. I just love the beautiful colours and cooler crisper mornings that fall brings, and fully agree with William Cullen Bryant who said :
Autumn, The Year's Last, Loveliest Smile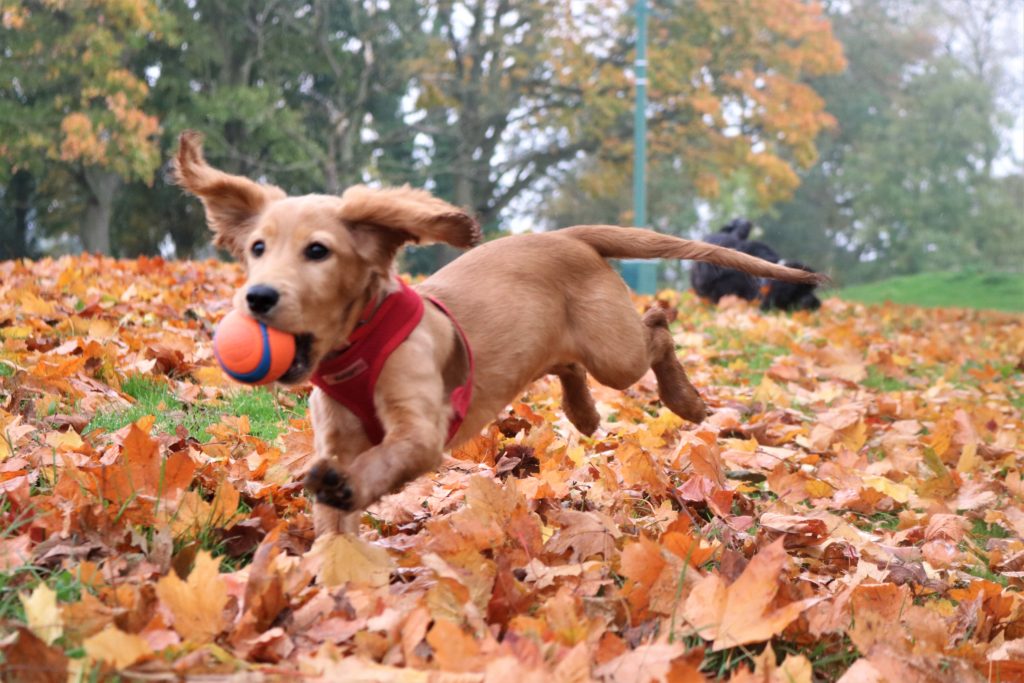 However, some of the events that autumn brings such as Halloween and Firework Night can be extremely scary for dogs. The loud bangs and whizzes of fireworks, strangers, dressed as ghosts and witches squealing at the front door can make autumn a nightmare for nervous pets. So when Vetroquinol got in touch with us on Instagram and asked us to tell you about Zylkene, we were only too happy to do so. Zylkene is a calming solution which contains a natural product derived from  casein, a protein found in milk. This is actually thought to be the ingredient in breast milk that makes a baby so nice and relaxed after its feed – OK so if you've got spaniels this stuff is probably not going to relax them that much!!! – but it's certainly going to make them chilled.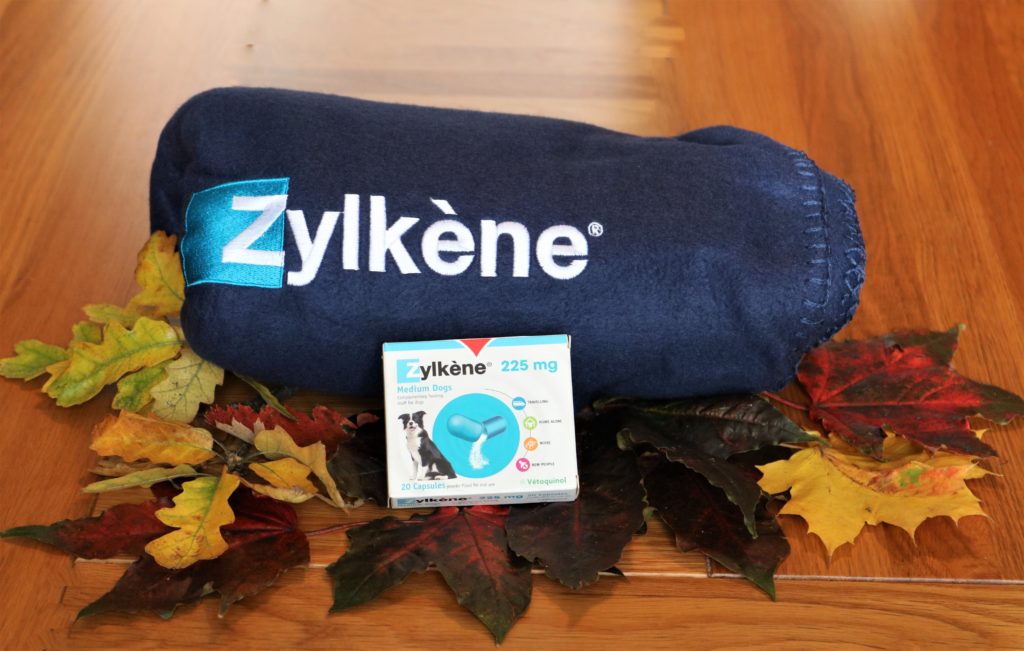 If your pooch is anxious about fireworks, or anything else, it's best to start giving them  a daily dose of Zylkène a few days before the expected stressful situation. (which could be going to kennels, a lively family party or even a petaway or meal out) Zylkene comes in capsule form and apparently it is really palatable – Maya just  wolfed down the one I gave her to test, I think she thought it was a treat!! (the product comes in 3 sizes relative to the size of dog so Lucia, much to her disdain does not weigh enough to try one of the pack Maya received yet) It can also be given mixed with food and is water soluble too. Zylkène is a non sedating, natural product and if my dogs were nervous or anxious about any situation I would have no hesitation about trying this. It is actually promoted and available to buy at the girls vets, and, a quick google revealed that Pets at Home and Amazon are also suppliers.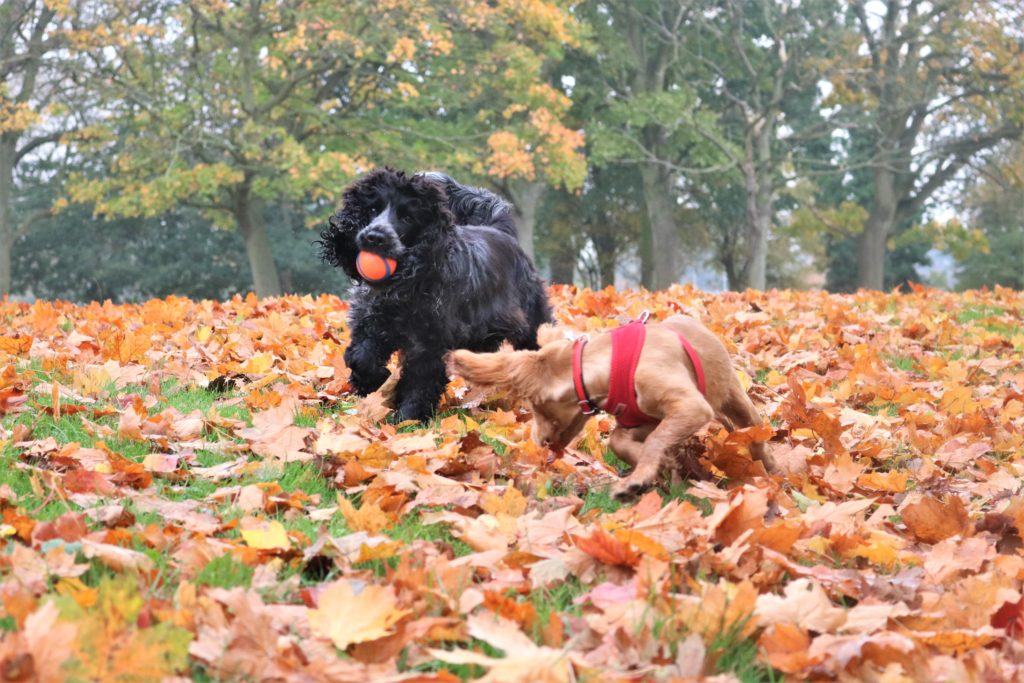 Of course there are other things you can do to help your pooch feel safe and secure on firework night.  Both Maya and Lucia love their crates and Vetroquinol were kind enough to send Maya a lovely cosy blanket to help her relax on the big night. It's a great idea to cover your dogs crate with a blanket or cover so they feel they have a cosy den to escape to and I always give them an extra filled kong or tasty chew when the banging starts. To be honest Maya is more curious about fireworks than scared but she does tend to bark at them which can be a sign of stress, we are not sure how Lucia will react yet but paws crossed she is a brave little pup so hopefully she will be OK. If you do venture out for a late night walk after the action, be extra vigilant as used fireworks can still contain chemicals that are dangerous to dogs.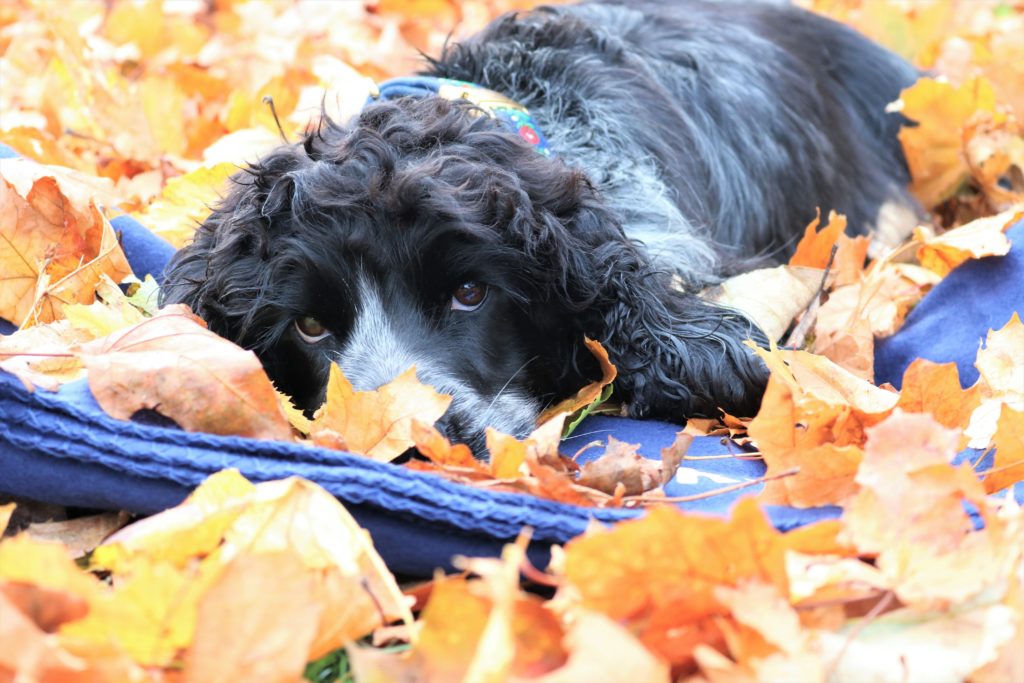 Keeping yourself relaxed as possible also helps a lot as all animals are super sensitive to tension in humans and so if you jump every time a rocket goes off chance are your dog probably will too. Play some music you love or watch a film you enjoy and drink a mug of Hot Chocolate or sip a glass of good red whilst your dog devours her or his kong is my advice!!
Does your dog hate fireworks? Would you consider giving them a calming supplement? Why not let me know in the comments below.
Love Sal, Maya & Lucia xxx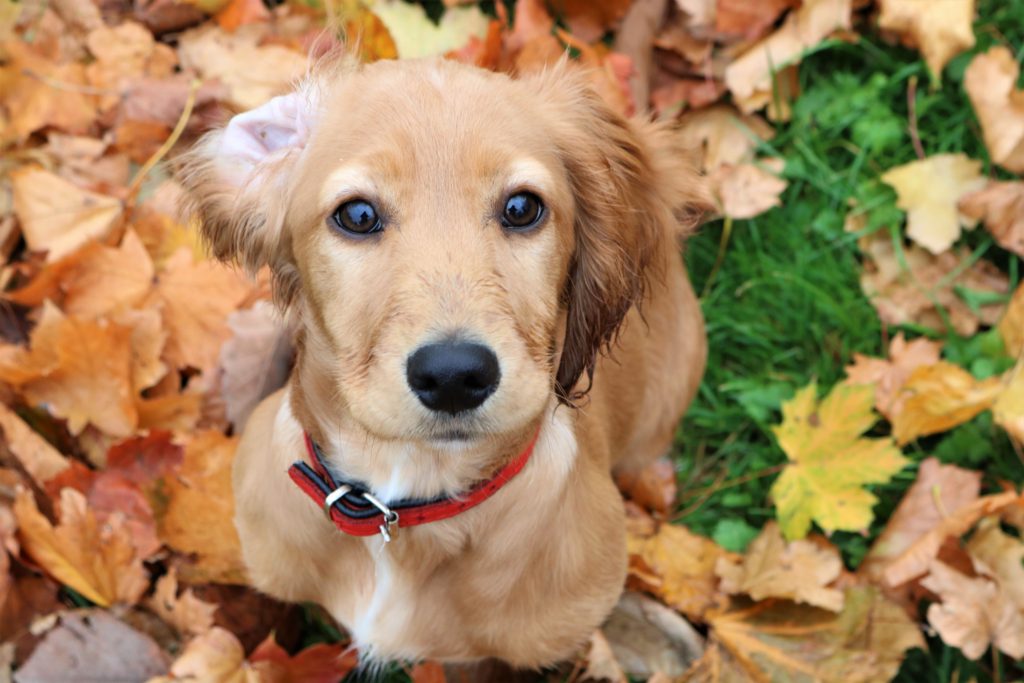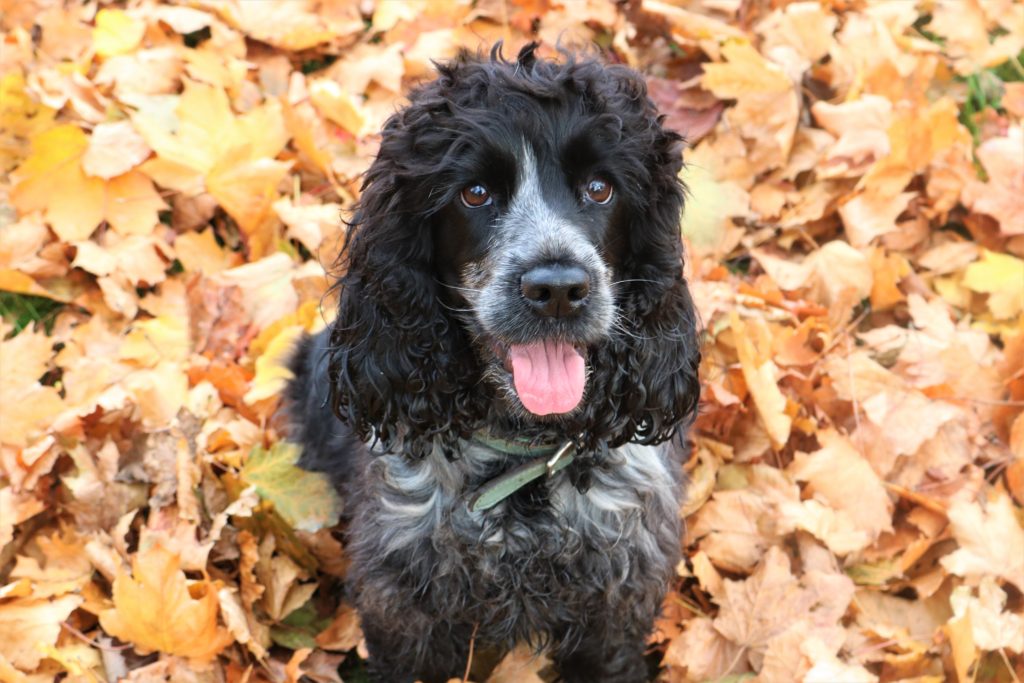 Thanks to Vetoquinol for gifting us these products