I can't think of anything better than the postman knocking at the door with a box of goodies curated with dogs like my spoilt spaniels in mind! So when the guys at DoggyStash got in touch and asked if Maya & Lucia would like to review their new subscription box for dogs, how could I say no?!. DoggyStash is a fabulous way for you and your pooch to try out a range of healthy and ethical products, whilst saving time and money as the good people at Doggystash do all the hard work sourcing the products that our pups will love. The guys were inspired to start the business by wanting to give their own dog, Riley, they very best ethical treats and toys out there – hence the pawsome tag line "The Life of Riley for Dogs. Delivered.". Subscriptions start at £19.99 per month if you prepay for a year, but if you'd rather order on a month to month basis it's £24.99. Oh, and before I forget – postage is free! Each month your pooch will receive an exciting DoggyStash which will contain at least six items such as healthy, natural treats, toys etc and you will have that warm fuzzy feeling as you watch your pup explore their stash!! The brand intends to support small independent businesses and is also committed to giving 10% of their profit to dog recues and shelters. They even keep the packaging basic to minimise their paw print on the environment, so it really is a truly ethical set-up, which impressed me.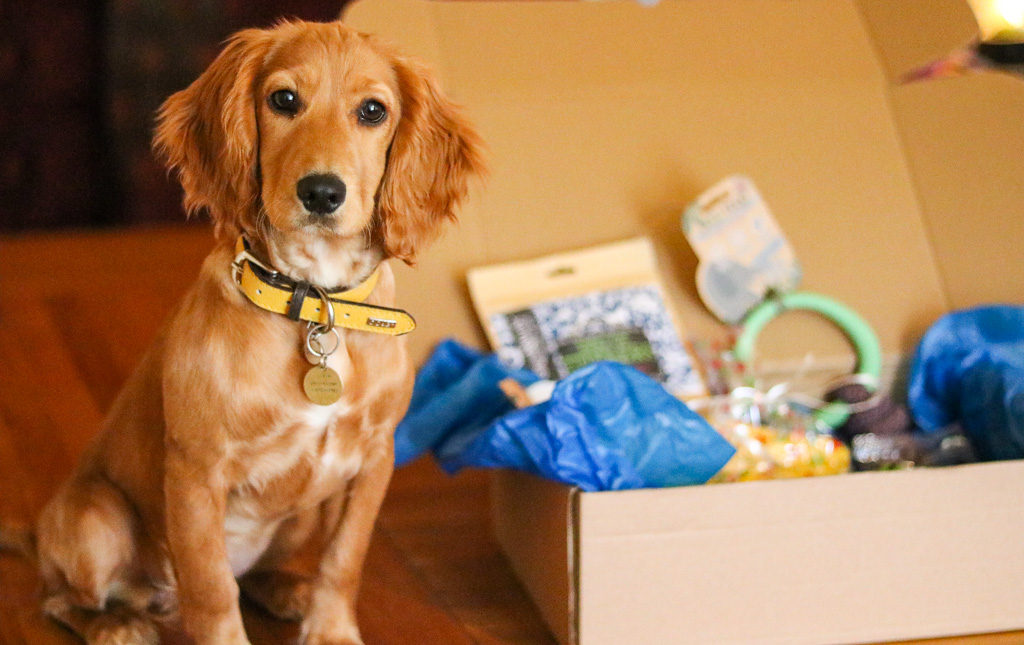 So what was in our stash?
The girls were both super excited when it came to opening the box and on initial inspection Lucia seemed most interested in the Poop Bags!!! A months supply (60 bags) of Becopets bear sized , degradable,strong poop bags was included = one can never have enough poop bags so it was a good start! Maya, on the other hand had no interest in the poop bags whatsoever but a bag of fishy treats grabbed her attention straight away!! (more about them later)
The next item to grab Lucia's attention was the Hoop on a Rope, again by Becopets. The girls loved this and had tremendous fun with it at the beach – the hoop Is made from natural rice-husk rubber, which is non-toxic and supposed to be extra durable, sadly however the hoop did not stand up to a game of tug the following day so it is now a much loved rope toy.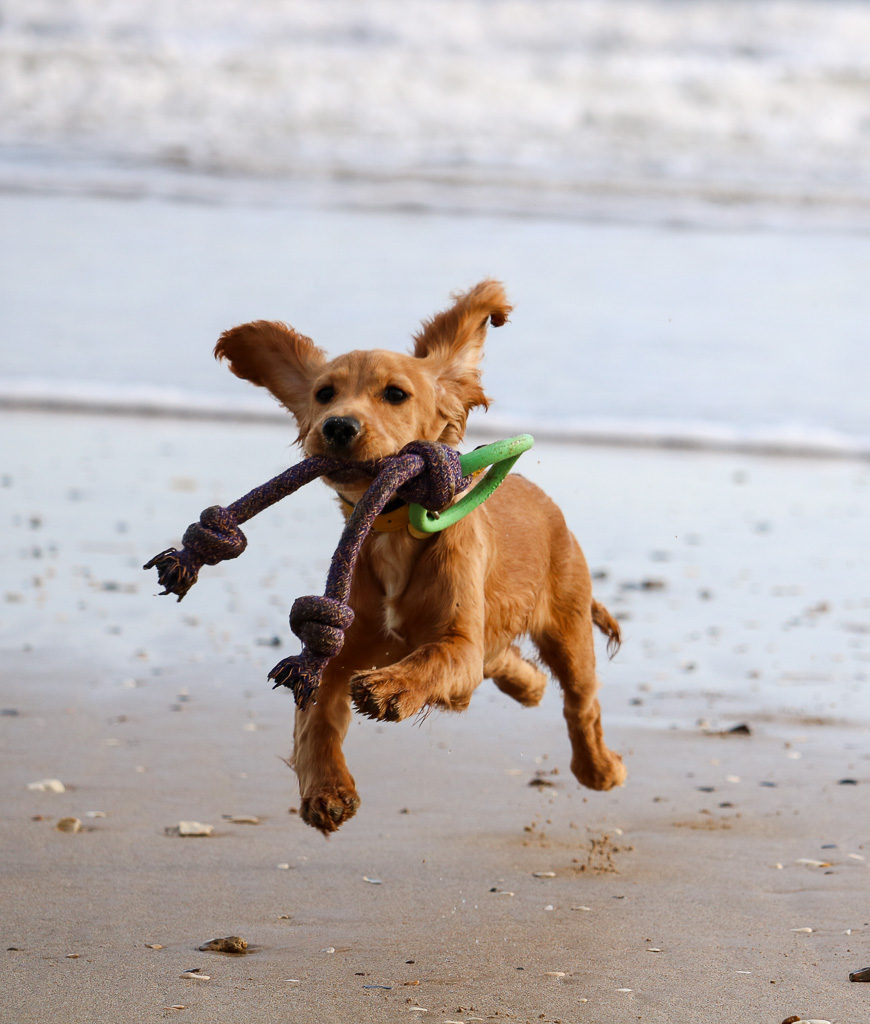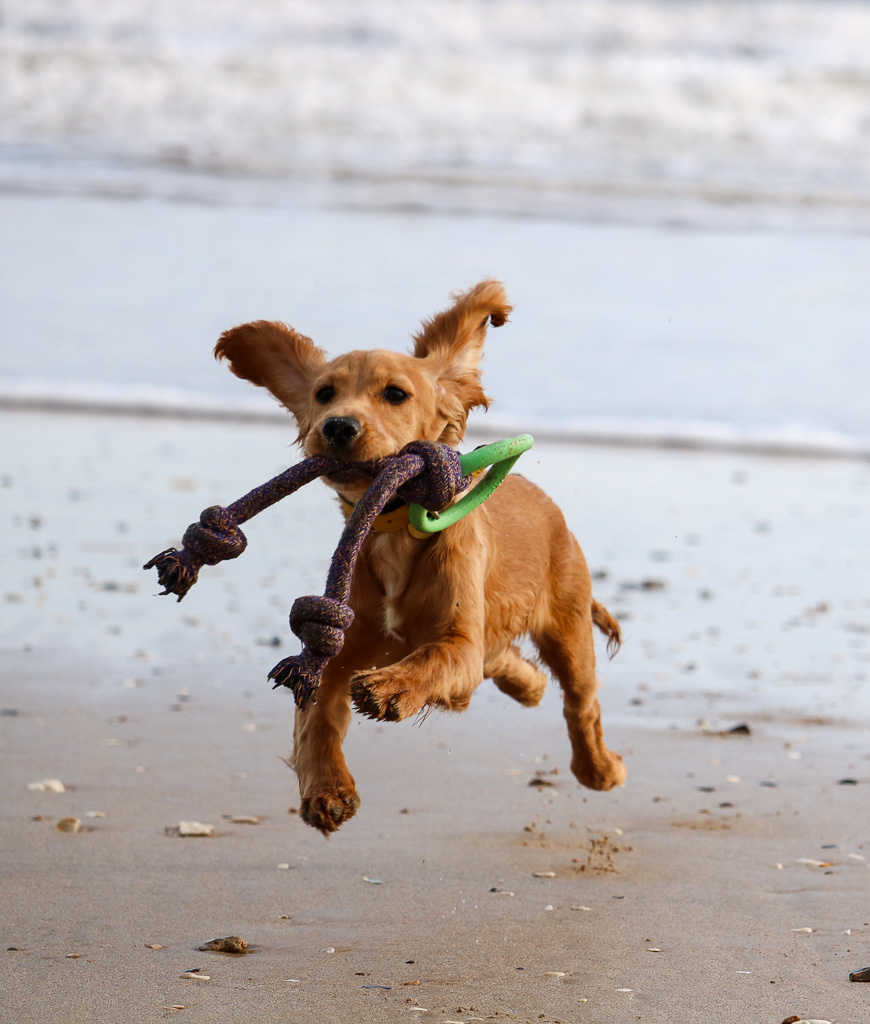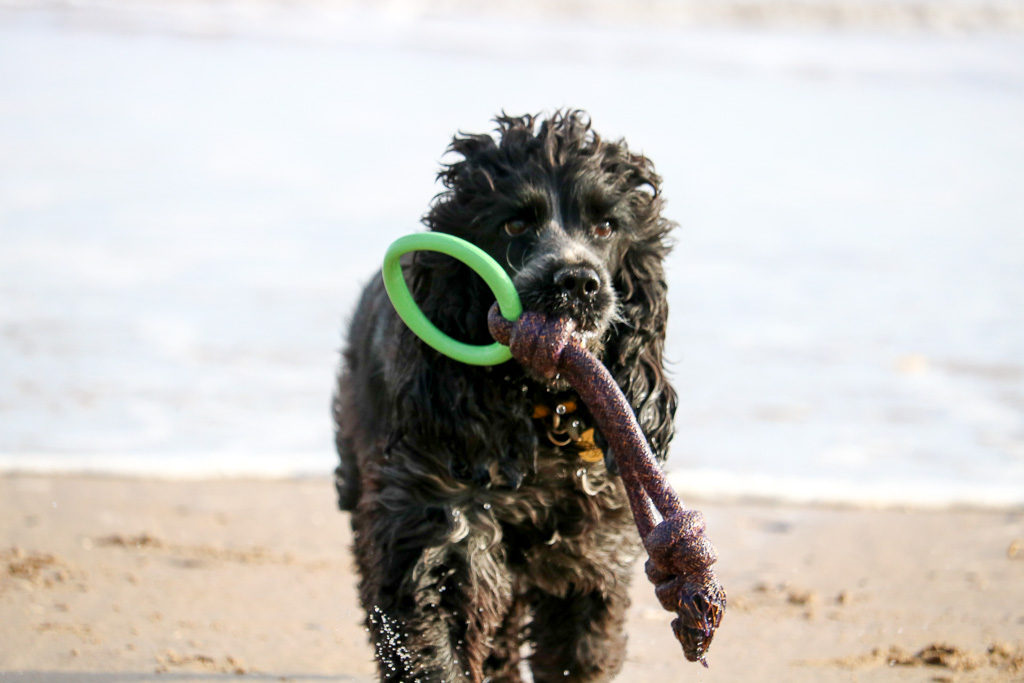 Both dogs loved George the Giraffe – haha you guessed it, by Becopets! Now George is a tough and durable little character and with a stuffing made from recycled plastic bottles he is very eco friendly indeed as well as being extremely squishy and chewable. The fact that he had a squeaker too means he gets a big paws up from both the girls.
There was also a sample packet of Becopets MSC Certified Cod and Haddock dog food – now as you probably know if you've been reading my blog for a while I do not feed my pups kibble, but, I gave both girls a couple of the little kibbles to test and they definitely liked the taste! As kibbles go it certainly seems to be pretty healthy so perhaps one to try if you prefer to feed dry food.
The Bag of Tiddlers by Greenandwilds was the real highlight of the box for me. 100% natural, air dried small fish – exactly the sort of treats I want to feed my dogs and I will definitely be buying more of these. The girls absolutely loved them and for a time Maya hardly left my side on the beach which is most unlike her – perhaps she thought I would eat them myself if I had half a chance!!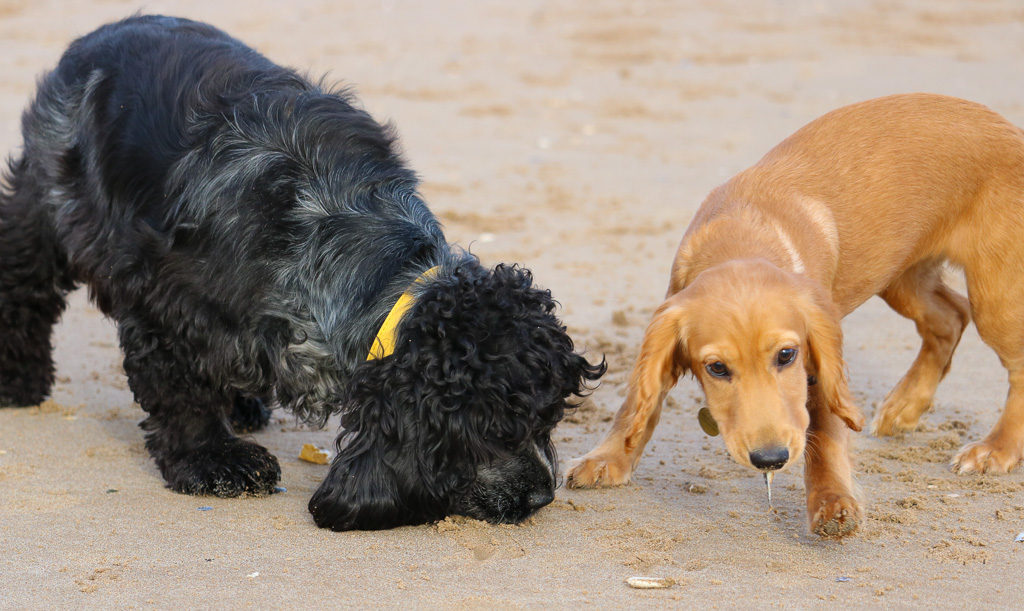 Beautiful Joe's Ethical Liver Treat Gift Pack was a big hit too, the girls will do literally anything to get their paws on one of these little diamonds! I adore the handy little tin and the treats are 100% air dried, free range Ox Liver so uber healthy and ethical. The story behind these treats is so poignant too and for every bag of Beautiful Joe's sold one is given to a rescue home.

Last but certainly not least are the Apple, Honey and Cinnamon Dog biscuits, made by The Little Pet Biscuit Company – these were a special treat for the girls as they don't get to eat many actual biscuits and they devoured them with relish! Perhaps I will treat them to another bag for Christmas.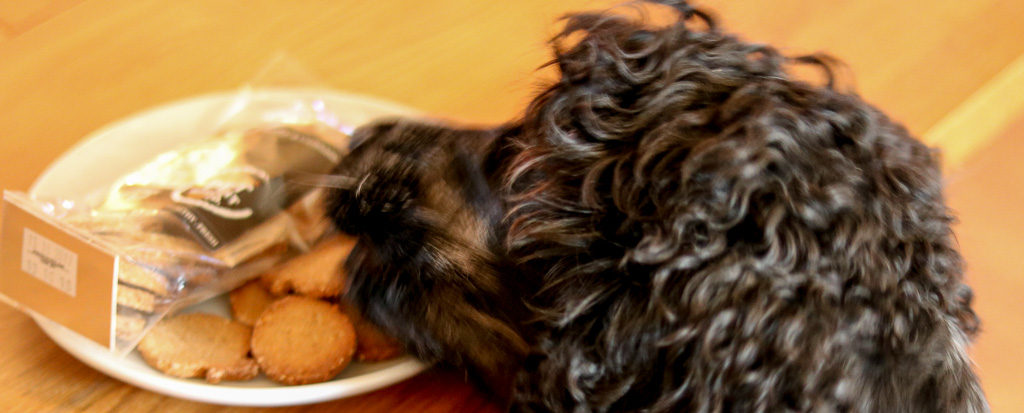 What a haul – my little madams were certainly impressed and Maya was straight on the phone to Santa Paws! Talking of Christmas a DoggyStash subscription or box would make the pawfect present and you can get £5 off your first box using code WOOF5 on their site = here DoggyStash.co.uk and if you decide to continue your subscription you can get 10% off for life by using code LIFE10 when you re-order – how pawsome is that?
We really loved testing our DoggyStash – the business is just in it's infancy and the guys have lots of enthusiasm and ideas so I expect the stash (they don't like to call them boxes!!) will only get better!! Do you or will you treat your dog to a subscription box friends? Why not let us know in the comments below.
Love Sal, Maya & Lucia xxx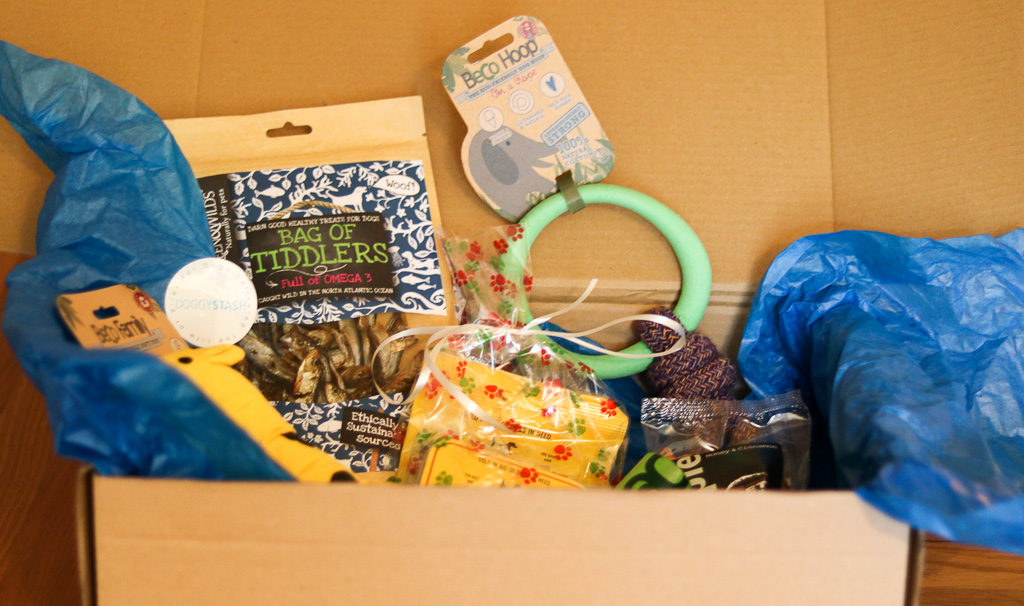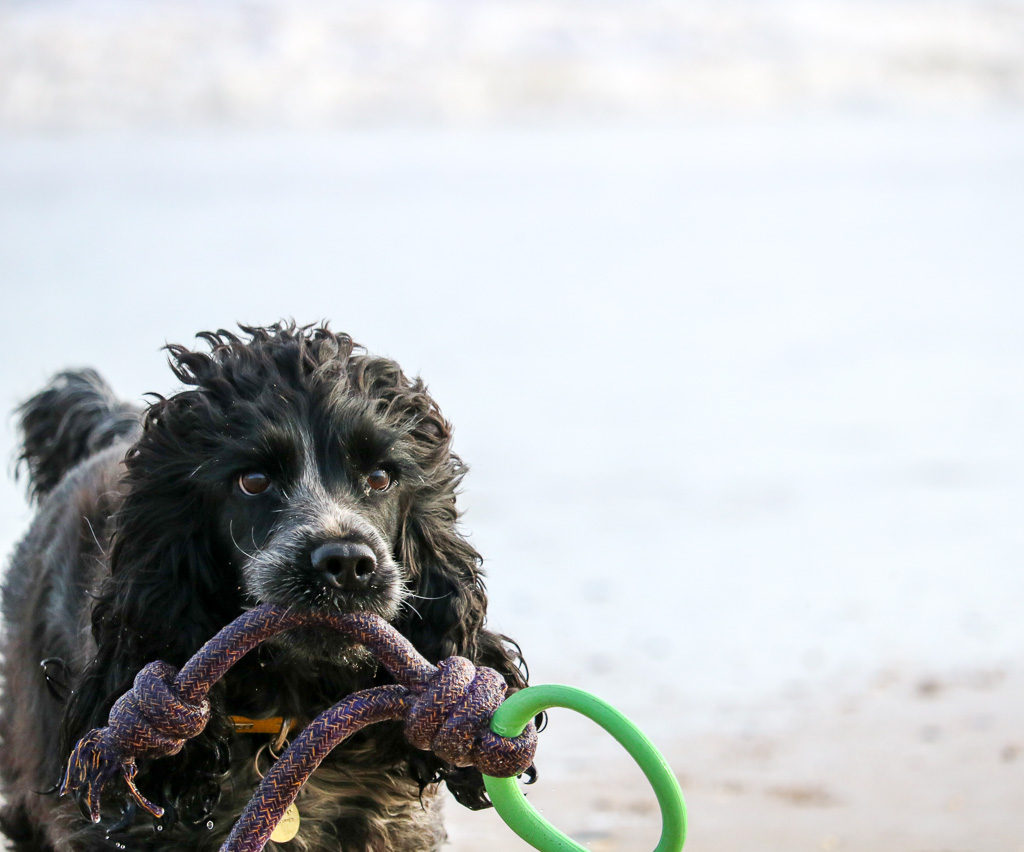 Thanks to the guys at DoggyStash for gifting us this box to review