We have been planning to walk The Cleveland Way for ages, but because Lucia is only 7 months old, on this trip we had to be content just to dip in for some shorter walks along the trail. The Heritage Coast of Cleveland  is especially dog friendly with huge wide beaches, amazing cliff top walks and good old Yorkshire hospitality – I honestly don't think there is a better place in the UK to enjoy a dog friendly holiday.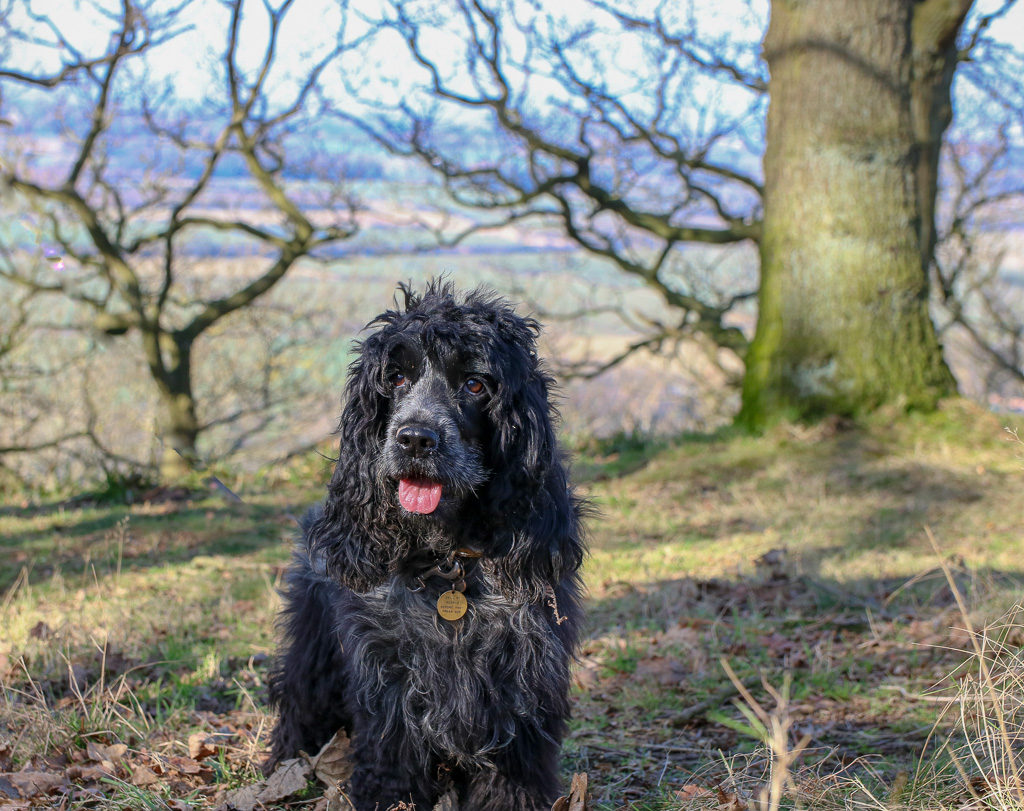 We elected to stay in Skelton as it was handy for both the moors and the coast. Our holiday bungalow was gorgeous and we had an amazing view of the surrounding landscape from our window. Skelton is just a small town, but it has everything you need and we recommend  the Royal George pub as it's an extremely dog friendly pub that serves superb food. Lucia and Maya love a trip to the pub, especially when they are made a fuss of as they were here.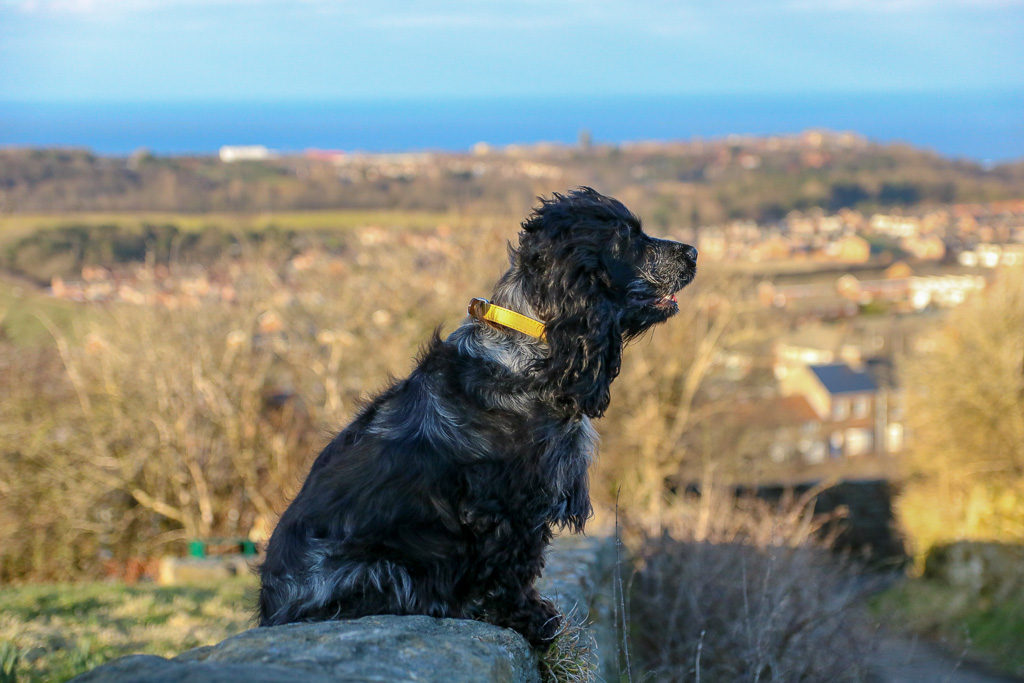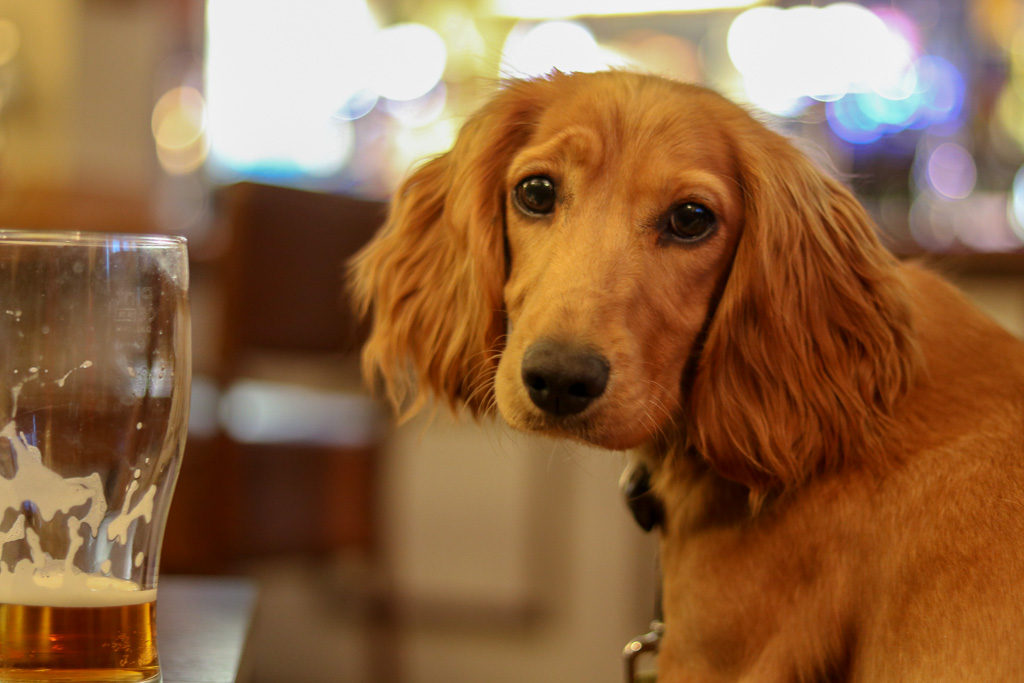 One of the first things we did was the Roseberry Topping and Newton Wood walk, this is such a scenic walk at anytime of year, but be warned although Roseberry Topping is not that high it is quite a challenging ascent, but so worth it for the views from the top. Maya and Lucia had the time of their lives on this walk, and managed it with ease. As it is quite steep and slippery in places the girls wore their harnesses and paw wax and as always I made sure to take some water and dog treats with me in case they needed anything. Newton woods are also gorgeous and if you visit in May expect to be astonished  by a carpet of bluebells. (imagine the photograph you could capture for Instagram!) When we finished the walk it would have been rude not to visit The Kings Head Inn for lunch, fabulous food, a convivial atmosphere and the pooches made friends with customers, staff and a couple of other spaniels sitting at the next table.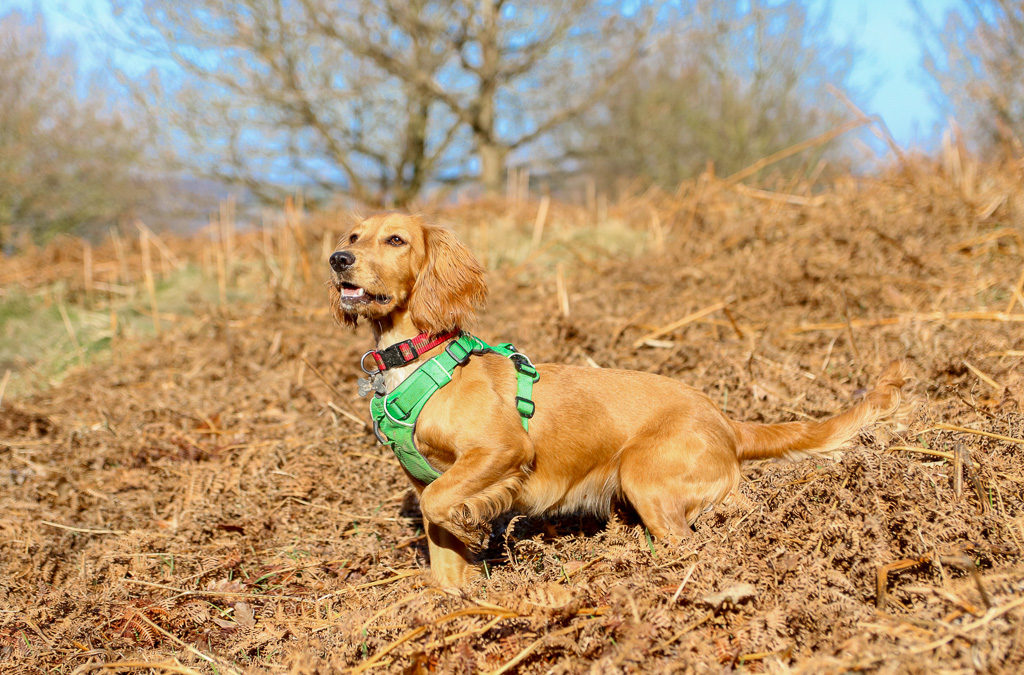 We had never visited Saltburn-by-the-Sea before, but could immediately see why the resort was such a favourite with the Victorians in days gone by. The beach is huge and popular with surfers, Maya was taken by surprise and started barking at one poor chap as he emerged from the sea, but she soon realised he was a potential source of cuddles and bounded up to him wagging her tail. Like most beaches there are some restrictions for dogs May – September but out of season it's a paradise on earth for pooches. Saltburn is home to the UK's oldest water balanced funicular lift, and although sadly it was closed for refurbishment when we visited, I am assured by locals it is dog friendly.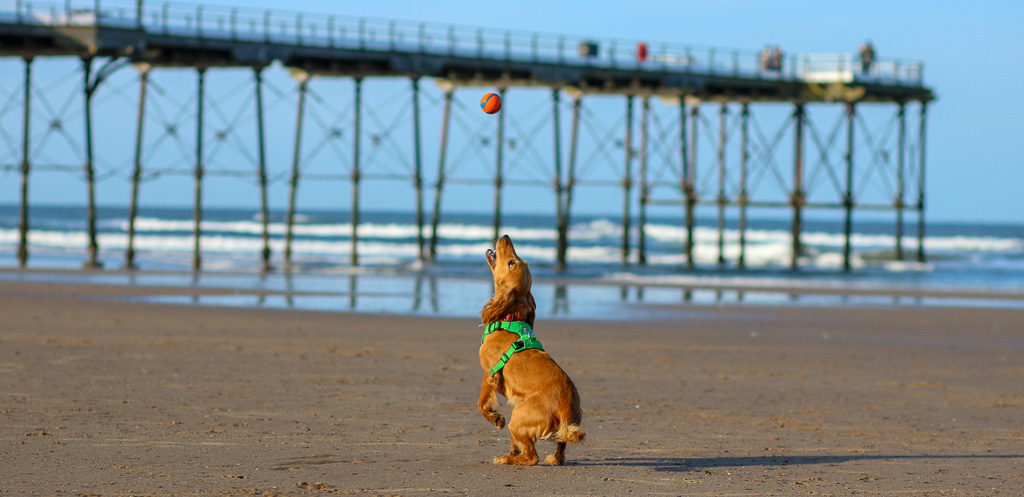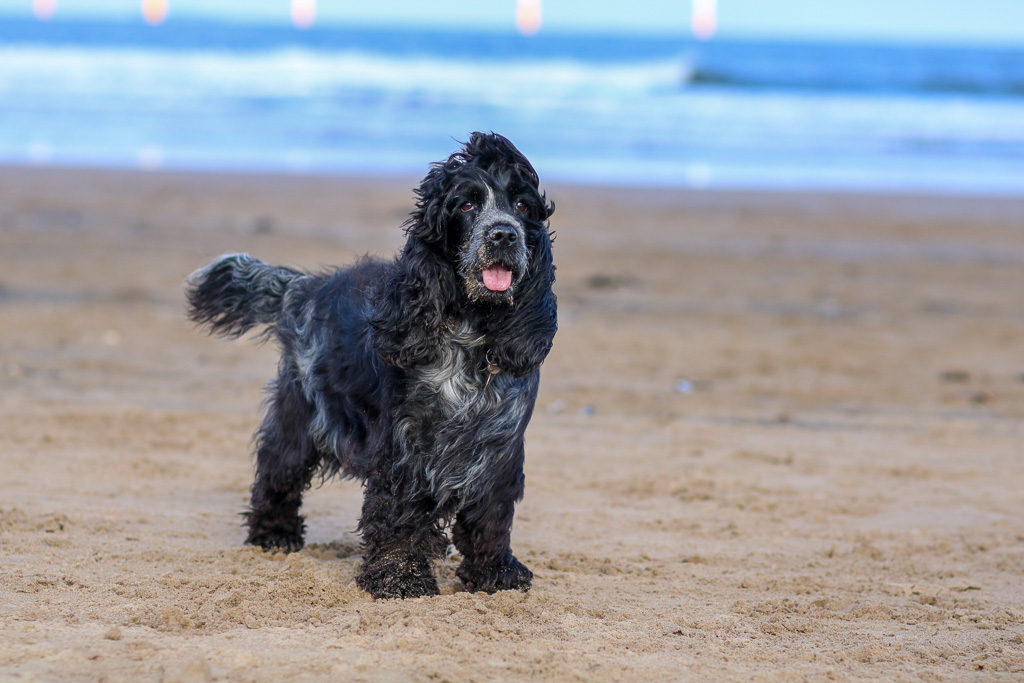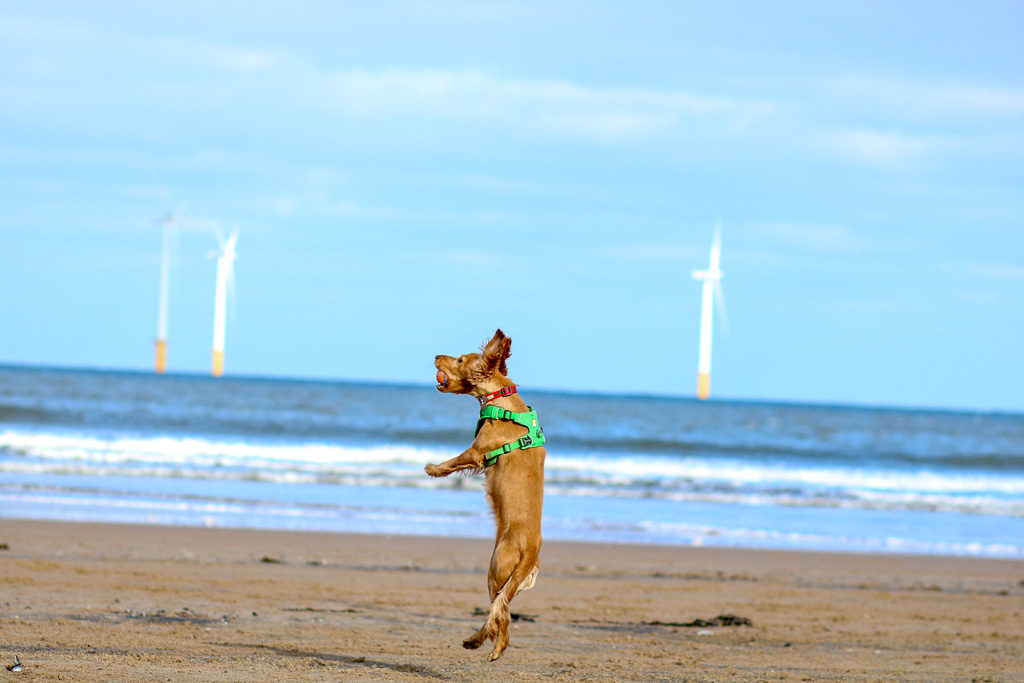 We enjoyed a great walk along the coast to Marske and Redcar, the dogs really were in the element and both absolutely loved climbing up and down the sand dunes at Redcar. The weather was pretty cold so when we arrived back in Saltburn we went and ate in The Ship Inn, one of the most dog friendly pubs ever with super food. A five paw establishment! We also did a scenic clifftop walk from Saltburn to Skinningrove, the dogs loved it but me not so much as I am not a fan of walking in the snow!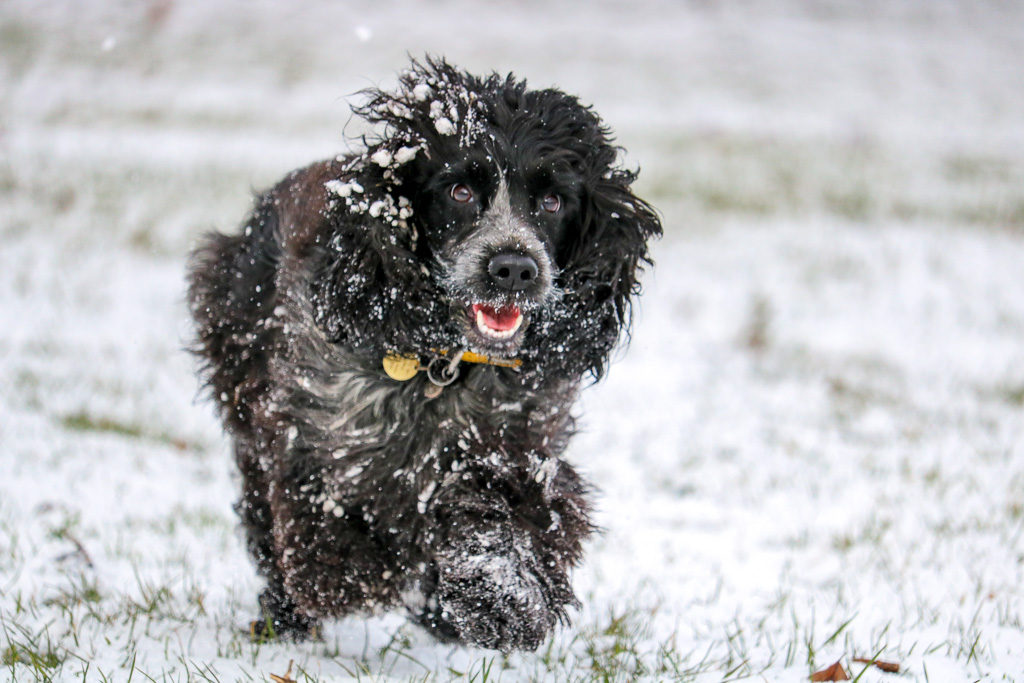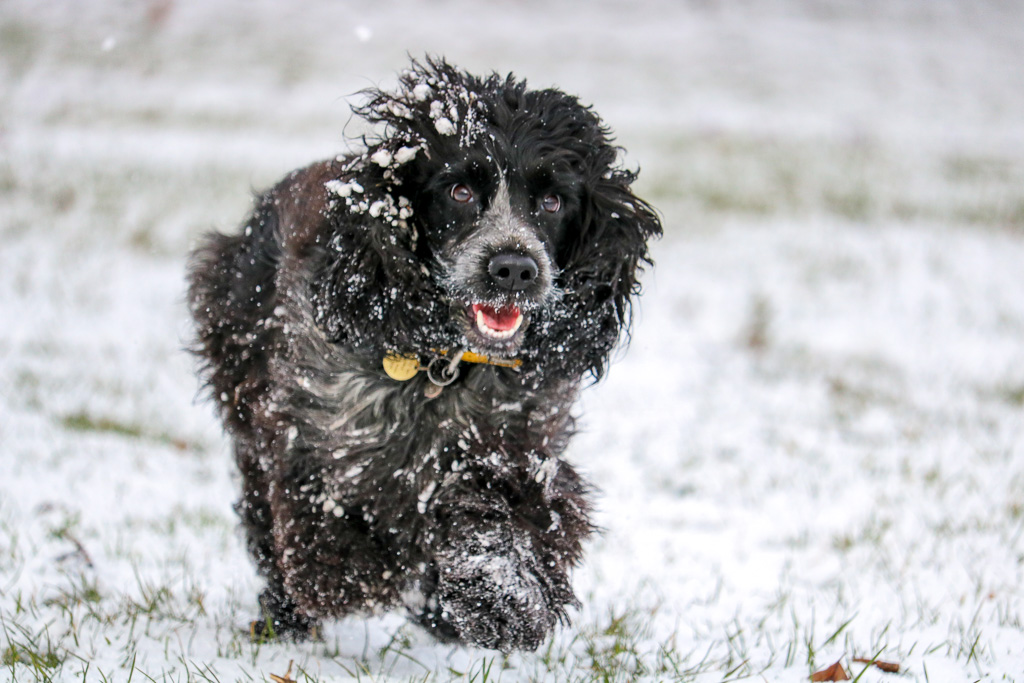 We had planned several other walks but the weather deteriorated to such an extent that they will have to wait for another time, however,  it has made us even more determined to plan and make the time to do the whole 109 mile walk next year. Every cloud has a silver lining though and Maya and Lucia had the best time playing fetch in the snow (Lucia) and rolling in it (Maya). 
Hope you and your dogs have been having fun in the snow. Do you risk going away with your dogs in winter or do you play it safe and wait till later in the year? Why not leave a comment below and let us know.
Love Sal, Maya & Lucia xxx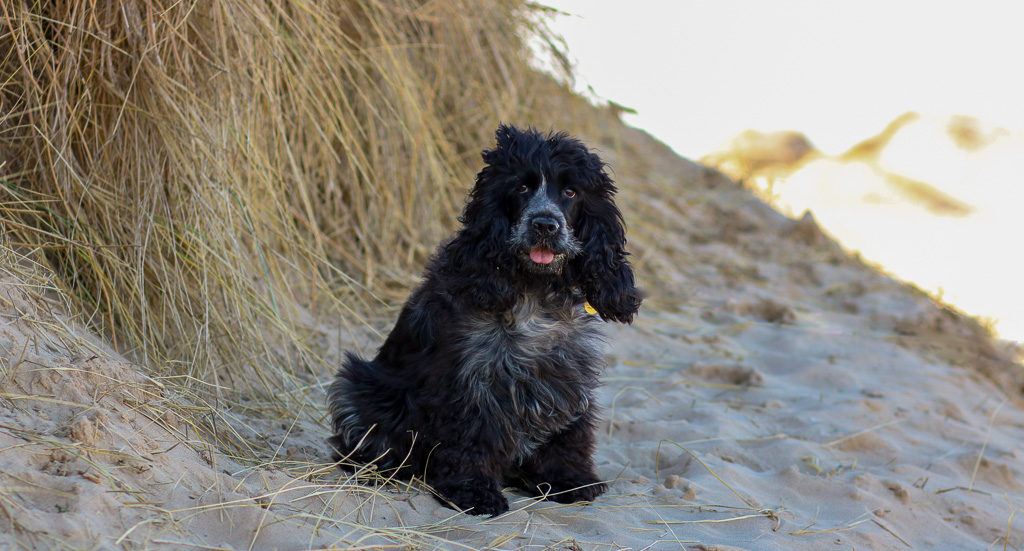 *