God's Own Country, Yorkshire, or as I prefer to call it Dog's Own Country is home to a whole host of dog friendly destinations but if I had to pick one town that really goes the extra mile to extend a warm welcome to pooches it would have to be Helmsley. This quaint market town on the edge of the North York Moors Park really is the quintessential English market town and is literally full of dog friendly cafes and pubs, to be honest I don't think I have come across any that don't welcome dogs, in fact many even welcome dirty boots as well! The town is also ideally situated for a walking holiday on the moors and an exploration of the Yorkshire Coast and another of my favourite dog friendly towns, Pickering is just 13 miles away. Of course dog friendly Helmsley and Pickering are both good choices for a dog walking holiday but if you fancy something different why not visit one of the many dog friendly attractions in the area. So without further ado let me get on with telling you what Helmsley and Pickering have to offer you and your four legged friend.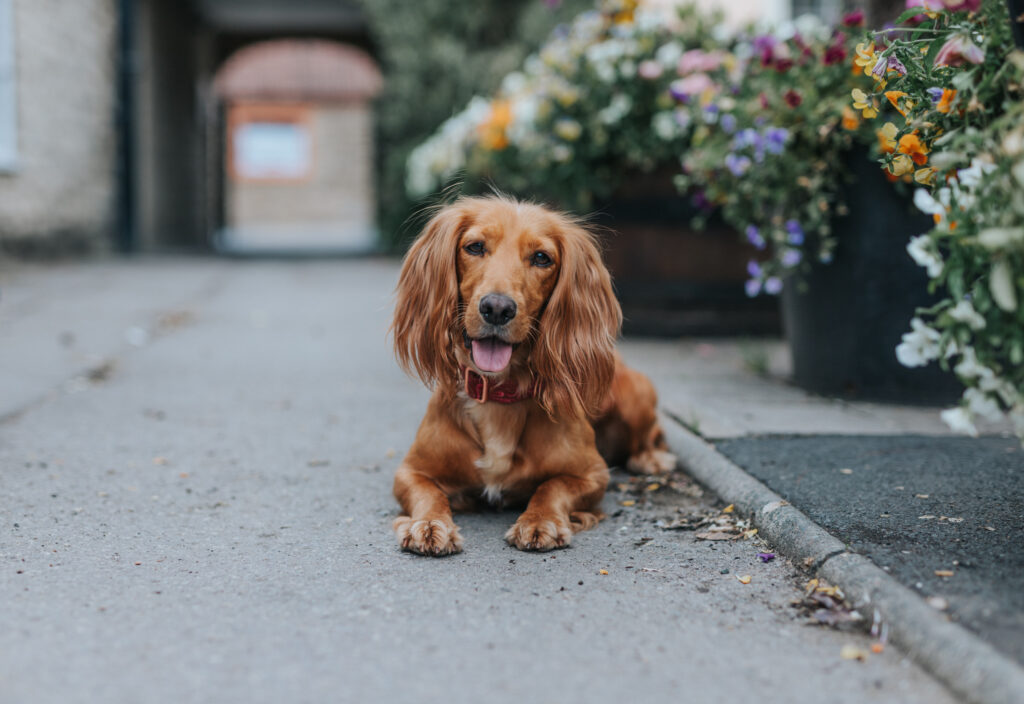 Dog Friendly Attractions in Helmsley and Pickering (at the time of writing the UK is just coming out of the Covid19 lockdown so please bear this in mind and contact the attraction before travelling as many require you to book tickets in advance at the moment)
1. Helmsley Walled Garden –  If you like a splash of colour you must visit the gorgeous and dog friendly Helmsley Walled Gardens with your four legged friend.  The 5 acre gardens were restored from a derelict state back in the early 90's and now boasts over 100 apple trees as well as stunning herbaceous borders and themed garden rooms. The onsite Vine House Café serves really tasty lunches and cakes and is extremely dog friendly inside and out and there's always a bowl of water on paw for your dog to quench their thirst. The ticket office also dishes out a welcome biscuit to pooches on their way in and you can't give a bigger welcome to a dog than that, in my spaniels eyes anyway!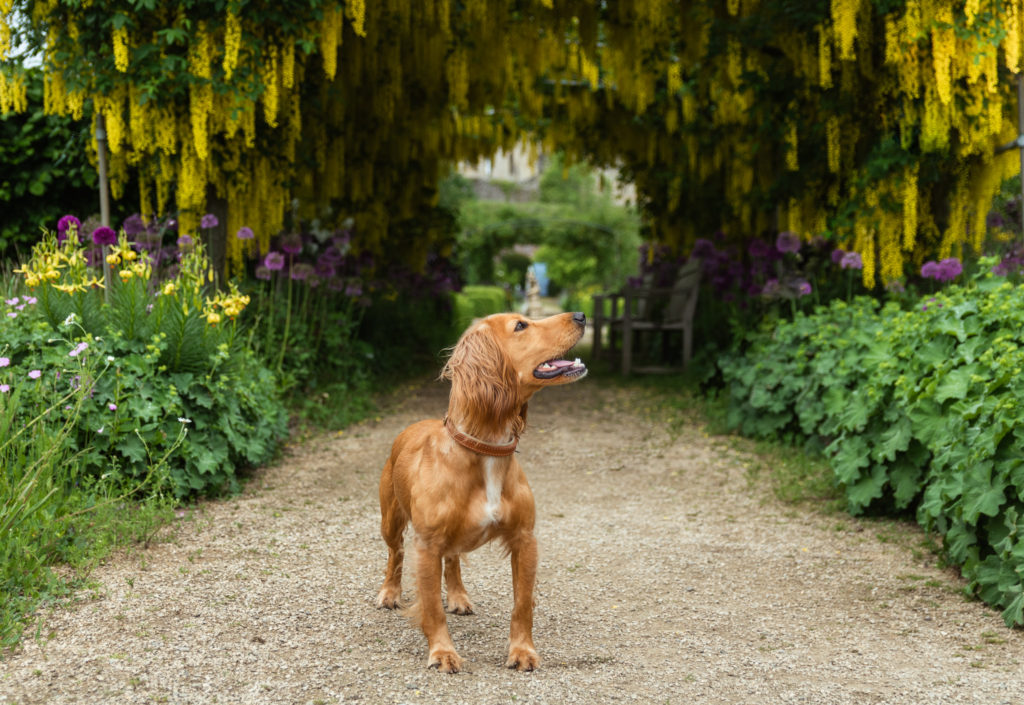 2. Helmsley Castle and Rievaulx Abbey No trip to this corner of Yorkshire is complete without taking in at least one of the well preserved castles or abbey's in the area. The beauty of choosing Helmsley Castle and Rievaulx Abbey is that not only are they both really dog friendly, allowing pooches in the museums and cafes as well as the grounds but you can do a great 7 mile circular walk between the two to give your dog a break from taking in all those historical sniffs and expend a bit of energy.  Both of these properties are managed by English Heritage and if you have the time you can also visit Rievaulx Terrace which is managed by the National Trust.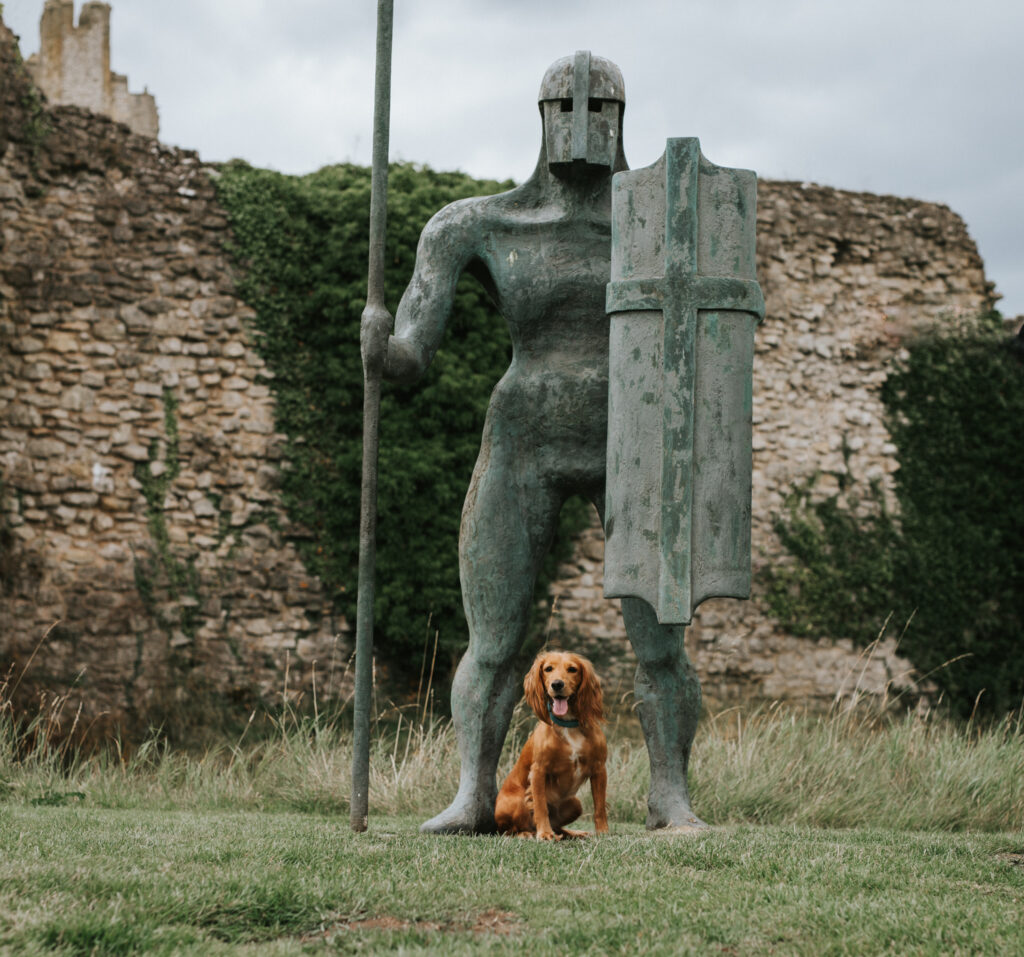 3. Ryedale Folk Museum  Nestled right in the middle of the idyllic village of Hutton-le Hole, one of the most photographed in North Yorkshire you will find Ryedale Folk Museum. Take your dog on a journey of rural life from the Iron Age to the 1950's. There's plenty to sniff and explore in the museum's 6 acres and dogs are allowed everywhere so you won't miss out on anything.  Afterwards you can enjoy a coffee or a spot of lunch at one of the pawsome dog friendly cafes and pubs in the village while watching the free roaming sheep going about their business!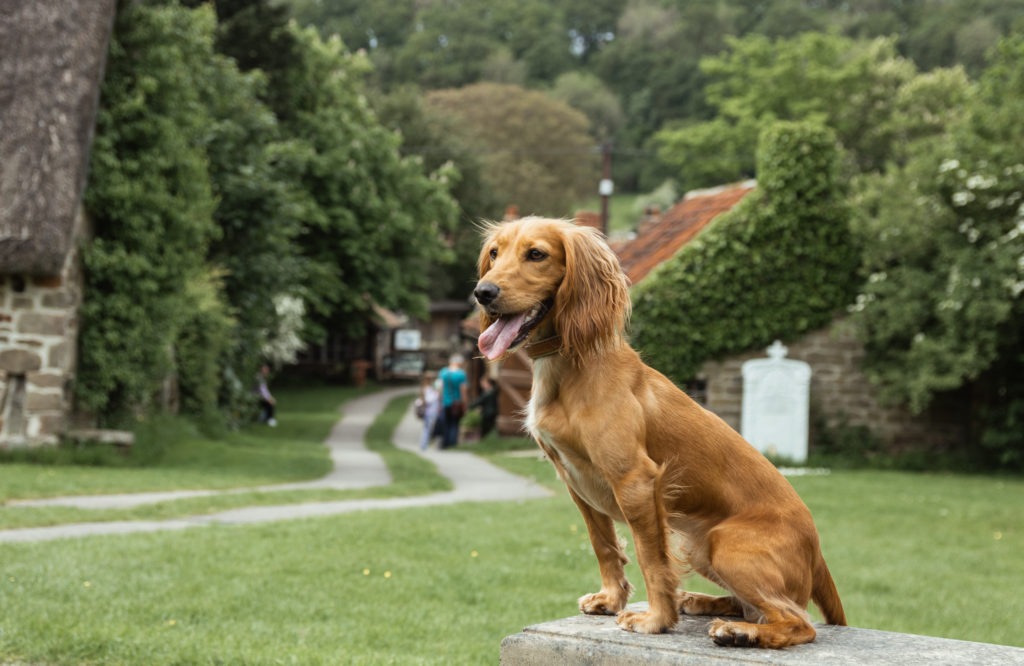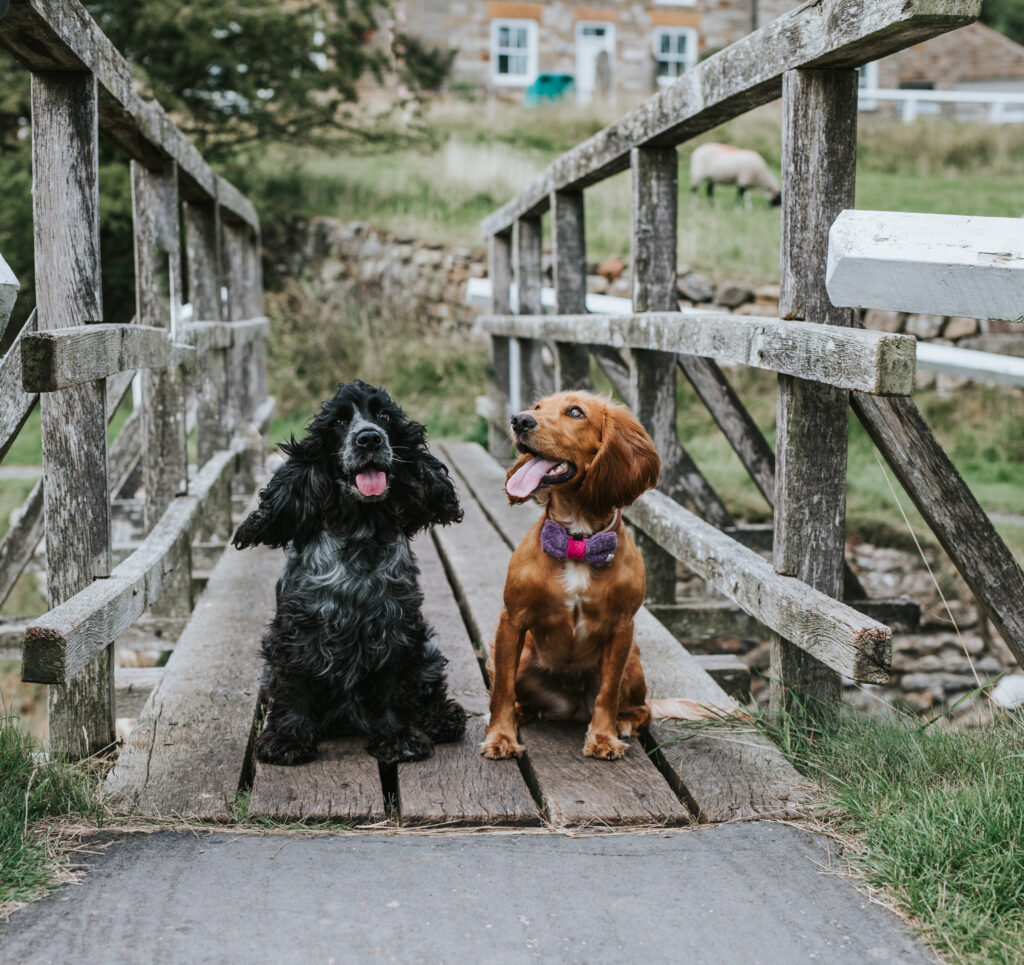 4.Dunscombe Park – Just a stones throw from the centre of Helmsley Duncombe Park Estate boasts 450 acres of parkland for you and your dog to explore. Dogs do have to be kept on their leads but my girls thoroughly enjoy a visit here anyway. There are also formal gardens and a Bird of Prey Centre at Dunscombe but sadly these are not dog friendly.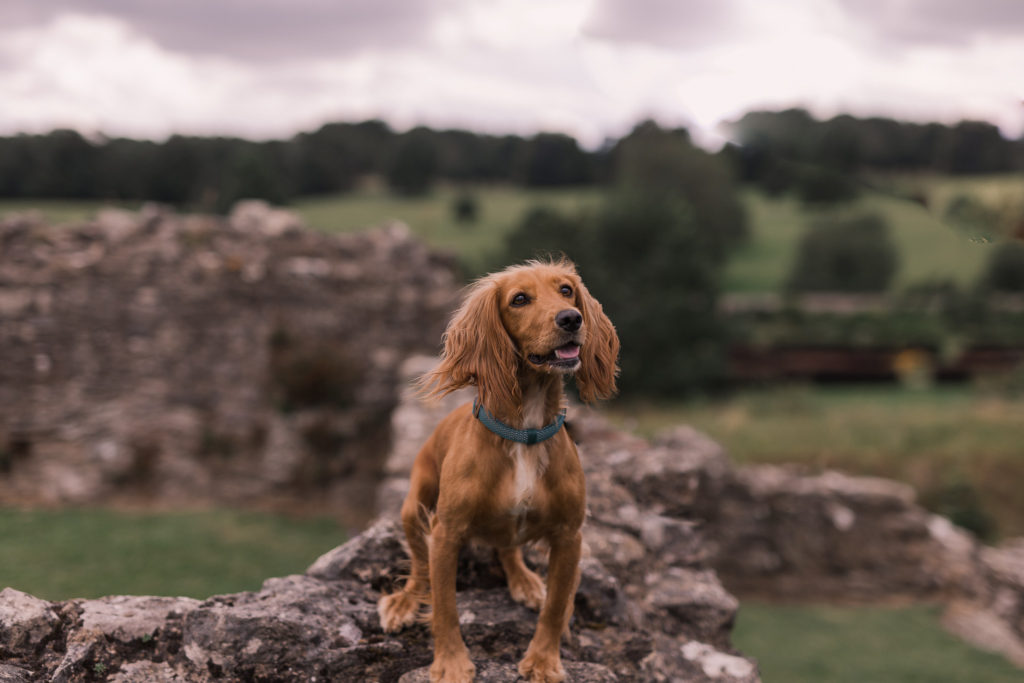 5. Pickering Castle   A wonderful 13th century castle, it's got to be sniffed out on a visit to Pickering!
6. Dalby Forest One of the best days out you can have in North Yorkshire is a visit to Dalby Forest. Walk up to the impressive Bridestones (managed by The National Trust) then let your dog have a splash about in the river when you get down before taking on one of the other numerous trails through the forest. There is a toll road going through the forest (£9 at the time of writing) but that fee includes parking. Dogs are not allowed inside the cafe here but there is plenty of outside space, or do what we do and take a picnic.
7. North York Moors Historical Railway . This is probably my favourite dog friendly attraction in North Yorkshire, you can take a steam train all the way from Pickering to Whitby and back hopping off at the in between stations including Goathland which was Hogsmeade Station in Harry Potter and the Philosopher's Stone. It really is a day out to remember.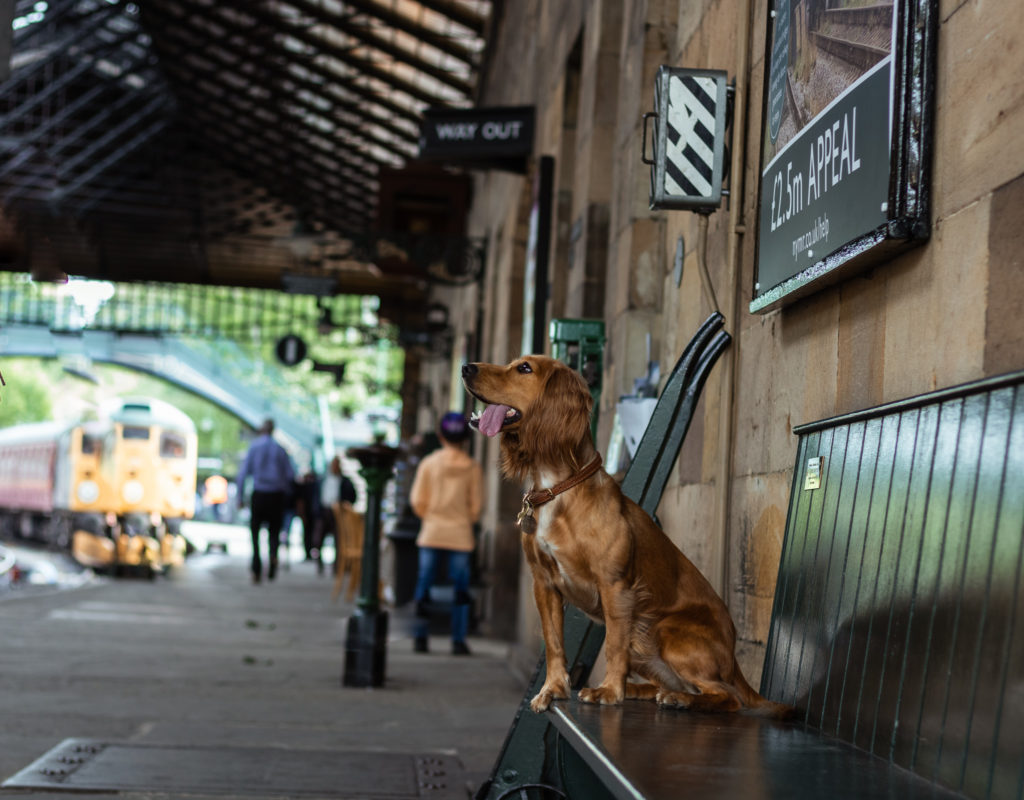 8. Wolds Way Lavender  Lavender has to be one of the most beautiful blooms on earth, and when you're surrounded by the field of purple at Wolds Way Lavender it's absolutely breath taking.  It's the perfect location to take some pictures of your pooch for Instagram and you can even buy some essential lavender oil in the gift shop which is known for it's calming properties. (Read my post on calming your dog with lavender oil here.)  There's also a little woodland walk for your pooch to explore – it really is a lovely dog friendly day out just 12 miles form Pickering.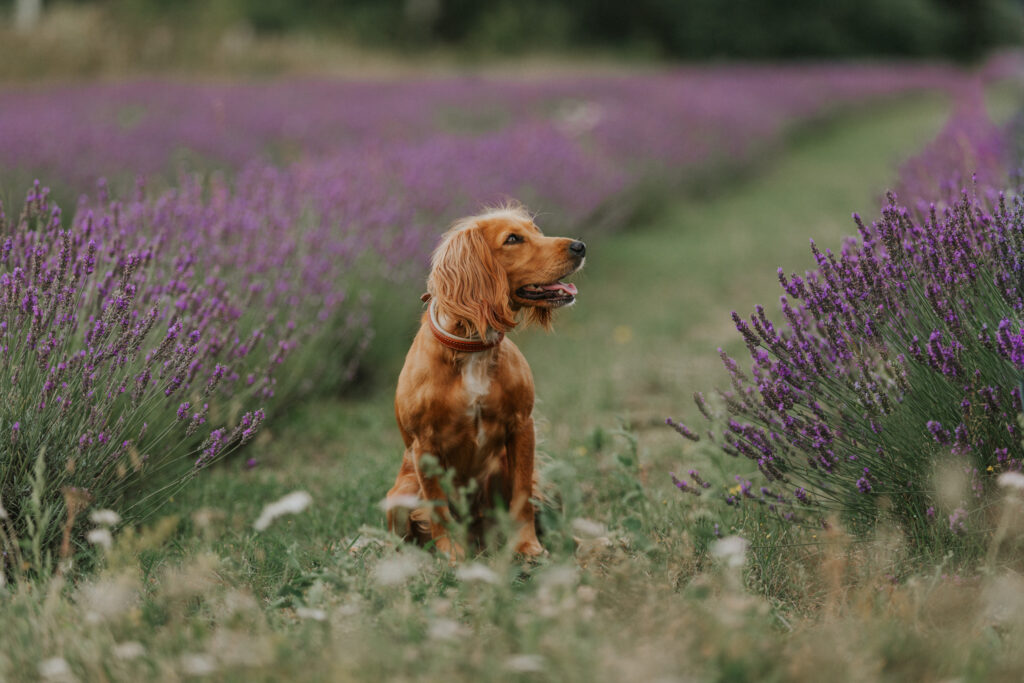 Dog Walks near Helmsley and Pickering
I guess most folk that visit this picturesque part of Yorkshire with their dogs do so for the amazing walks in the vicinity and there's lots of choice in the area. The Cleveland Way and the Ebor Way both begin at Helmsley, Rosedale Abbey is also a fabulous walk to do and there are loads more! I have covered a few of the others in my post Dog Walks in North Yorkshire if you fancy taking a peek. If you prefer more leisurely strolls you will enjoy a wander round Thornton Le Dale where you can see The Thatched Cottage (Beck Isle Cottage) by the babbling brook, one of the most photographed homes in England.
As I said earlier right now the UK is cautiously coming out of the Covid Lockdown so please bear social distancing etc in mind when you visit, but most of all have a fabulous time.
Love Sal, Maya and Lucia xxx