If you're looking for somewhere to go dog walking in East Yorkshire you'll be spoilt for choice as there are some amazing hikes in the area. There's something to suit every dog,  whether they prefer a romp on the beach, bouncing through open countryside or a sniff in the forest, read on to discover our pick of the bunch which coincidentally all have a dog friendly pub or café somewhere along the way!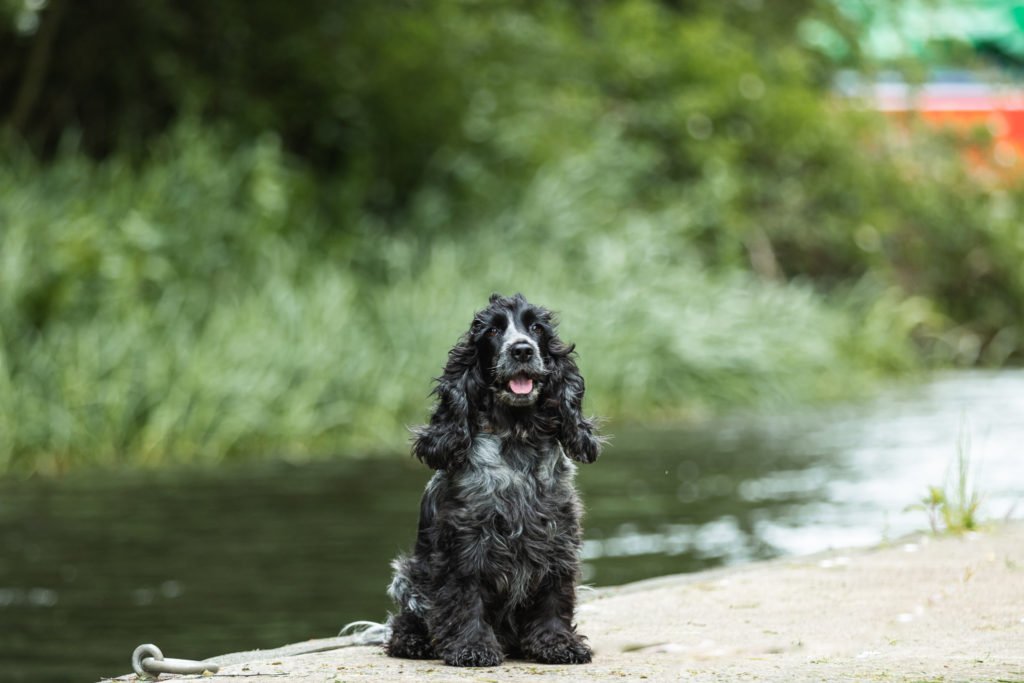 The Yorkshire Wolds is one of my favourite places to take Maya and Lucia hiking, if you are ambitious perhaps you can plan a dog friendly holiday and walk the entire 79 miles of the Wolds Way with your dog from Hessle to Filey. Most of us though only have time for a shorter hike and because it is impossible for me to pick just one favourite walk here I'm going to list a few!
Welton Dale
The picturesque village of Welton is the starting point for a couple of them, in the village itself there is a pub, The Green Dragon, which is extremely welcoming to dogs, inside and out. In fact on our last visit there seemed to be more canine customers than humans! According to legend it was at the Green Dragon that highwayman Dick Turpin was finally captured!
If you only have a couple of hours there is a 3 mile circular walk through woodland that returns via the dry valley of Welton Dale. Dogs do have to be on leads for some of this walk but the paths are wide and flat so it's ideal if you just want a gentle stroll. There is free parking opposite the pub.
If you want to see a bit more of the Wolds though I thoroughly recommend this 61/2 mile walk from The Walking Englishman which begins at the same place and passes through Elloughton Dale as well as the beautiful Welton Dale.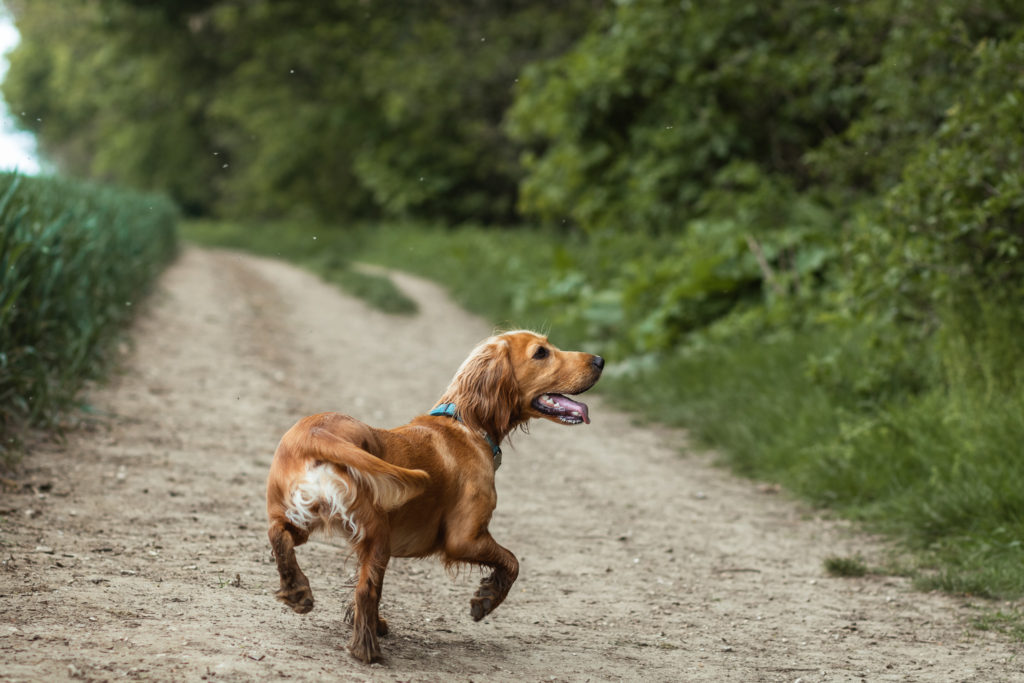 Pocklington Canal
I have to admit I do love a canal walk and so do Maya and Lucia! Pocklington Canal is 91/2  miles long, but of course you can choose the length of your walk. Much of the canal is now a site of special scientific interest and is really beautiful with an abundance of wildlife. On Sundays free boat trips take place from the Melbourne Arm on which well behaved dogs are welcome. the Pocklington Canal Amenity Society who organise the trips welcome donations though! There is a dog friendly pub in Melbourne village aptly named the Melbourne Arms that is dog friendly outside and parking either on the roadside or in the pub car park.
We usually park at Pocklington Canal Head though, just off the A1079 where there is a picnic area and information board and walk along to Melbourne which is just over 4.5 miles. (each way) The nearby Wellington Oak Pub welcomes dogs too so you can always grab a refreshment after your walk.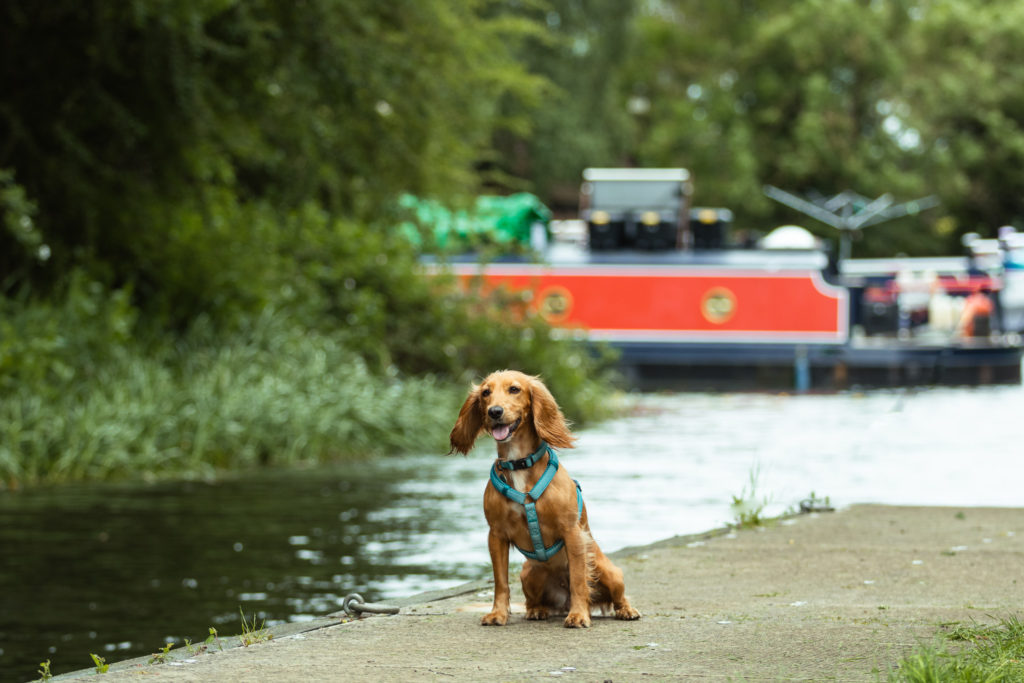 Millington Woods and Dale
Whether you fancy a short stroll through the woods or are up for a longer walk that takes in Millington Dale as well you and your pooch will have the time of your life here. You can park at the Millington Woods car park, but bear in mind that there are no facilities here, the nearest ones are at the dog friendly pub in the village, The Gait Inn, although this tends to be open only at weekends in the daytime except for in high season.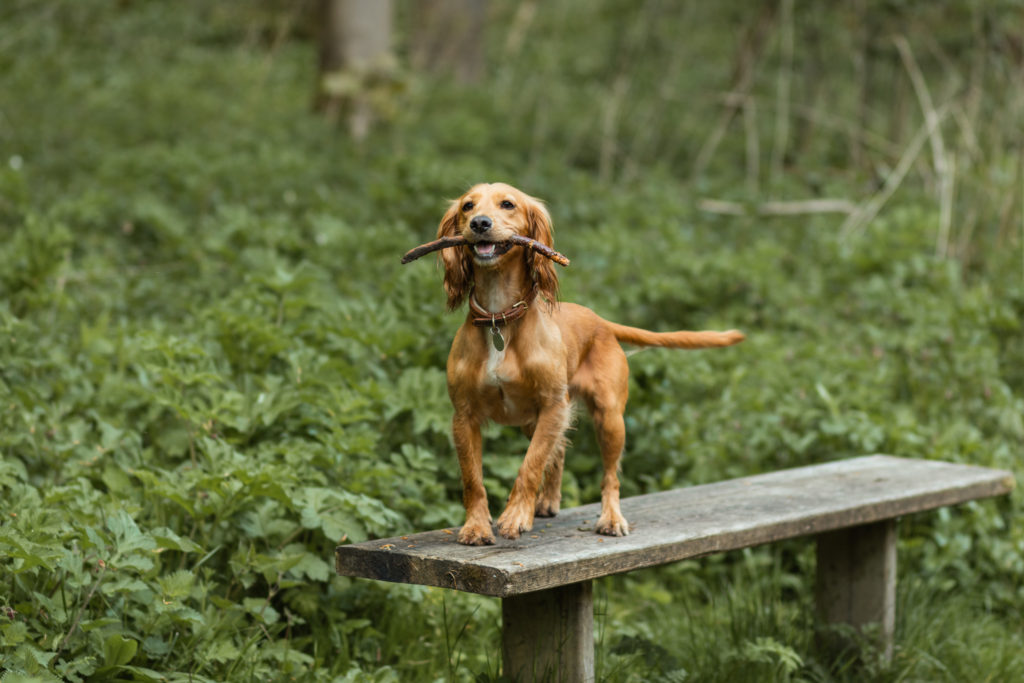 Not all of our favourite dog walks in East Yorkshire are in the Wolds though, here's a few more great hikes that this pair of intrepid spaniels love.
The Risby Round
My dogs love having a good sniff and run around walking  The Risby Round  a 3 mile circular walk around Risby Park on the outskirts of Beverley that starts and ends at the Folly Café. The café welcomes dogs on the terrace and the tea and cake is good here too, parking for the walk is free in the cafes car park. If you're in the Beverley area, Beverley Westwood is also a great place to walk your dog's and Maya and Lucia especially enjoy the little woods here which in May are festooned with bluebells – perfect for that obligatory Instagram photo!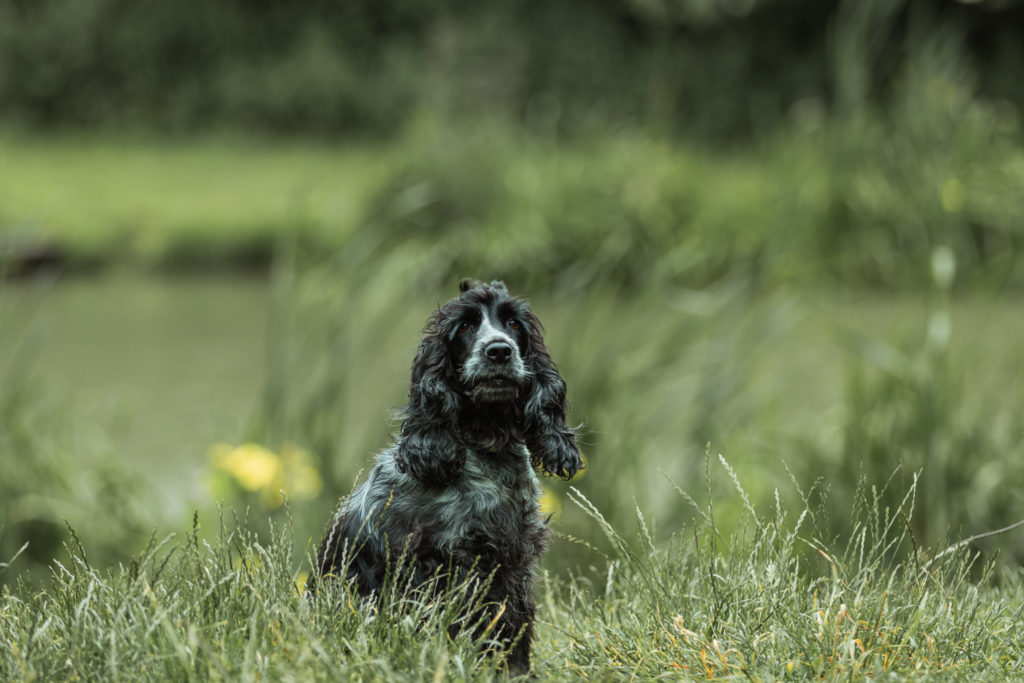 Hornsea Mere This circular walk doesn't have much opportunity for your pooch to go off lead but it's worth doing it at least once, as the lake is abundant with bird life including gadwalls, tufted ducks and golden eyes.
The walk which begins from the footpath on Hull Road at the south east side of the lake is approximately 6 miles and is known as the Hornsea Triangle.
There is a dog friendly café over on the eastern side of the lake and if you don't fancy the circular walk you could just park at the café car park and have a little wander round – Hornsea mere is the biggest fresh water lake in Yorkshire so it would be a shame to miss it completely!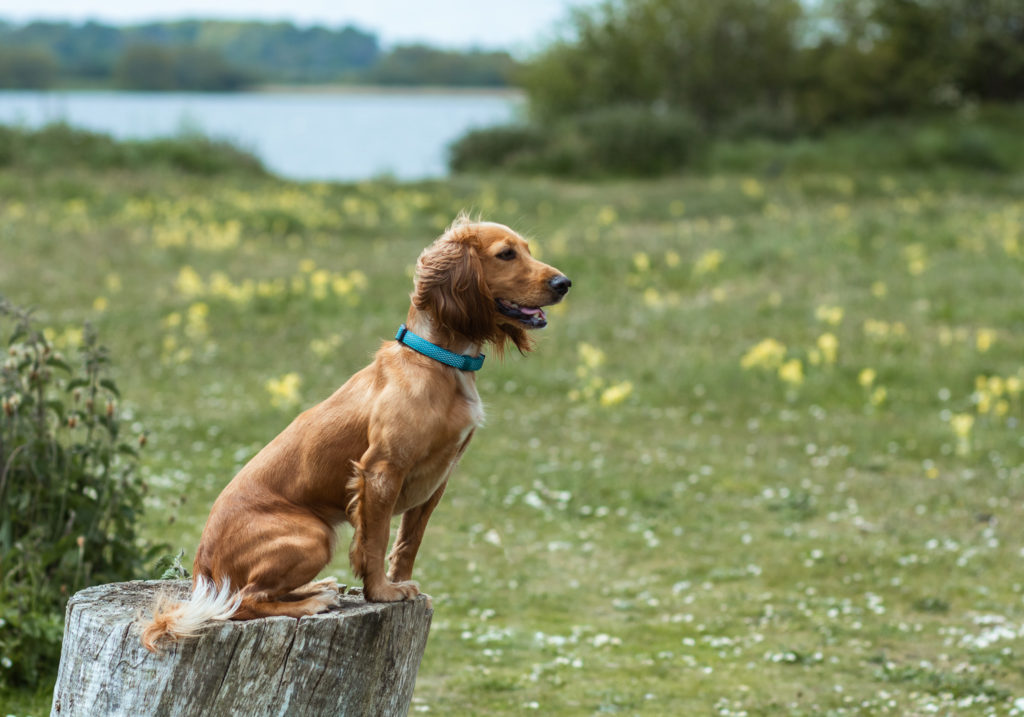 Bridlington to Fraisthorpe and back! If you visit East Yorkshire with your dog it'd plain wrong not to take them on a beach walk.  We usually park in the private car park at Fraisthorpe, there is a charge to park that varies with the season but the most I've ever paid is £3.00 for all day. There is a gorgeous dog friendly café here, The Cow Shed, which offers treats such as doggie ice cream – great for when you return from your walk. The walk along the beach to Bridlington and back is about 6 miles. There's a great dog friendly café, Richie's Café-bar as you enter Bridlington on the promenade which even provides your pooch with a free sausage if you eat there, that's probably the reason that my girls up the pace as we approach it!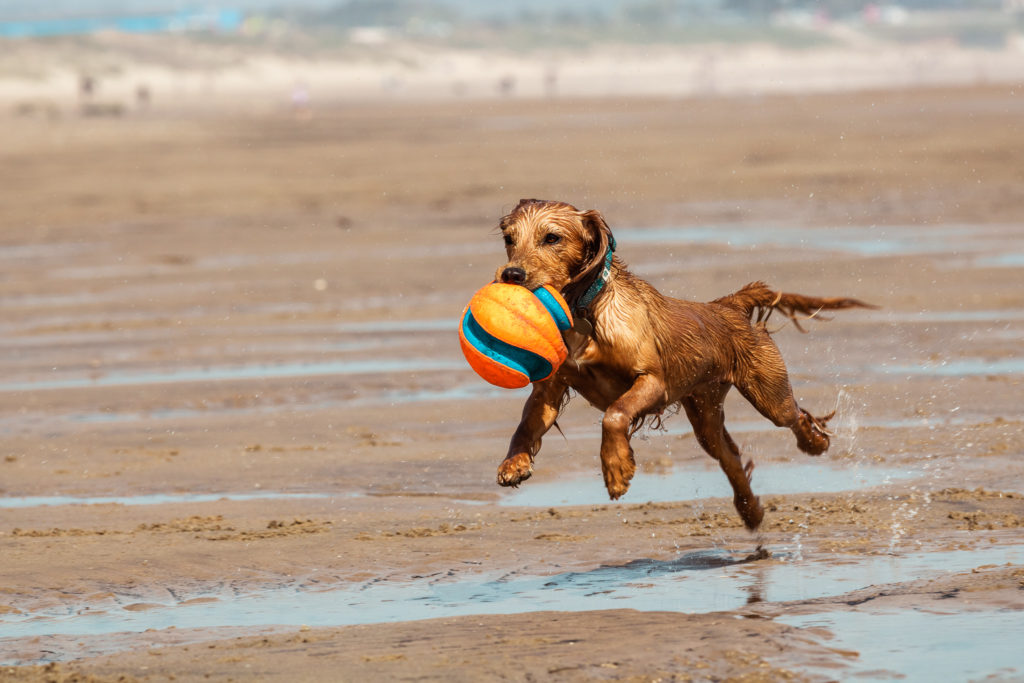 Flamborough
If you enjoy coastal walks you will be stunned at the beauty of the dramatic scenery at Flamborough and might be lucky enough to see puffins and seals too!  There are several walks in the area of varying difficulty and distance and we normally take a circular walk from Flamborough Village which is a good 10 miles and a little challenging so really only for the more adventurous dogs and their humans! If you have less time on your paws though or fancy a more relaxing walk this 4 mile circular walk from North Landing is also a stunning hike. For the best enjoyment, time your walk for when the tide is out so that you can investigate the coves fully. There are dog friendly cafes at both Flamborough Head and North Landing. It goes without saying that there are quite a few parts of this walk near the cliff edge that it's safest to keep your dog on a lead but my girls seem to enjoy it immensely none the less!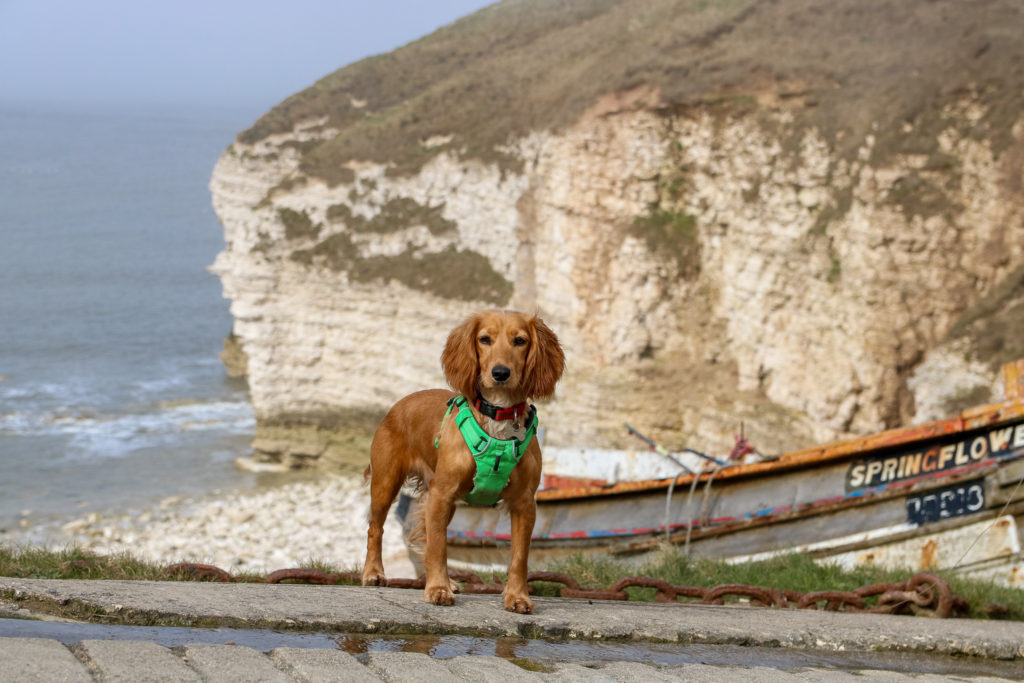 Where are your favourite places to walk? Let us know in the comments below so we can give them a go sometime.
Love Sal, Maya & Lucia xxx