I like to call Yorkshire 'Dog's Own Country' because it really is a heaven on earth for pooches! Whether you and your four legged friend love wandering over wide open moors, taking a bracing coastal hike or prefer mooching around a historical building or two, you won't be disappointed by the sheer variety of dog walks in North Yorkshire. Personally after a hike I like to relax with an ice cold beer or a yummy hot chocolate and a slice of cake, and the girls don't turn their nose up at a pupuccino either if it's on offer so it's no surprise that all our favourite walks include a dog friendly pub or café along the way or at the finish. Read on to find out our top picks and feel free to recommend your own in the comments below.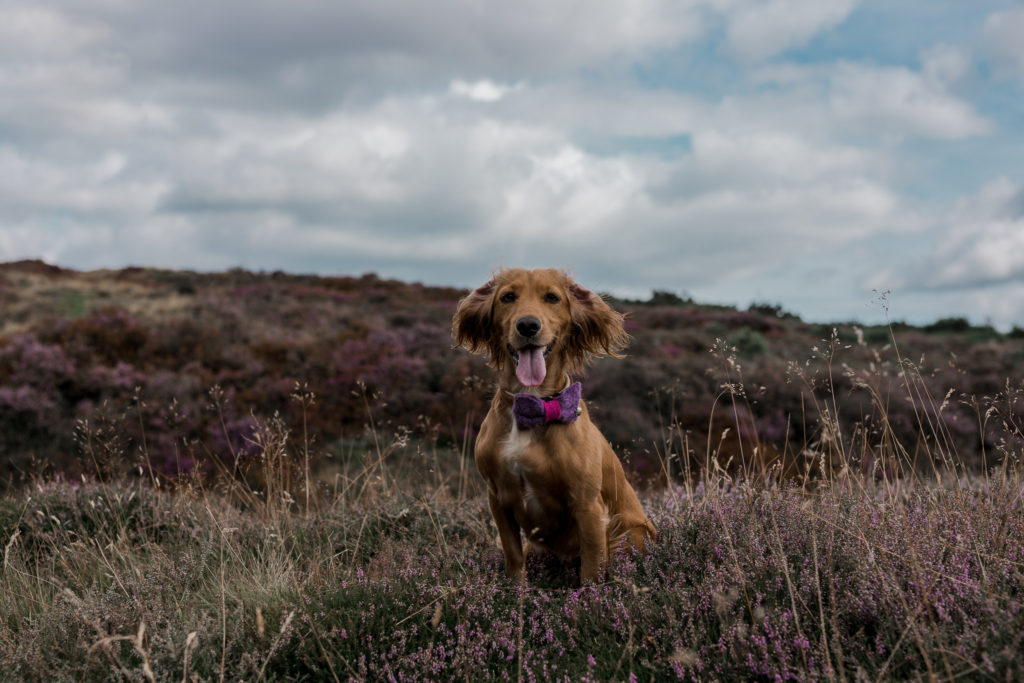 Hutton le Hole to Lastingham  We love Hutton le Hole, it's such a gorgeous village complete with free roaming sheep, some dog friendly coffee shops and pubs, not to mention the Ryedale Folk Museum, which also welcomes pooches. When we visit we always do this scenic 4 mile circular walk. The walk starts at the Hutton le Hole car park and takes you on moorland tracks, across fields and down a quiet country lane to Lastingham before returning across the Spauton Escarpment to Hutton le Hole. Dog's do need to be kept under close control or on a lead on the moorland section of the walk, I use this to practise the spaniels off lead heeling but of course when there's livestock or game birds present then the lead comes straight out. We usually visit The Royal Oak Inn for some refreshments afterwards and are also big fans of The Forge Tea Rooms, but there are plenty of other dog friendly options. The Blacksmiths Arms in Lastingham also welcomes canine customers if you get thirsty half way round.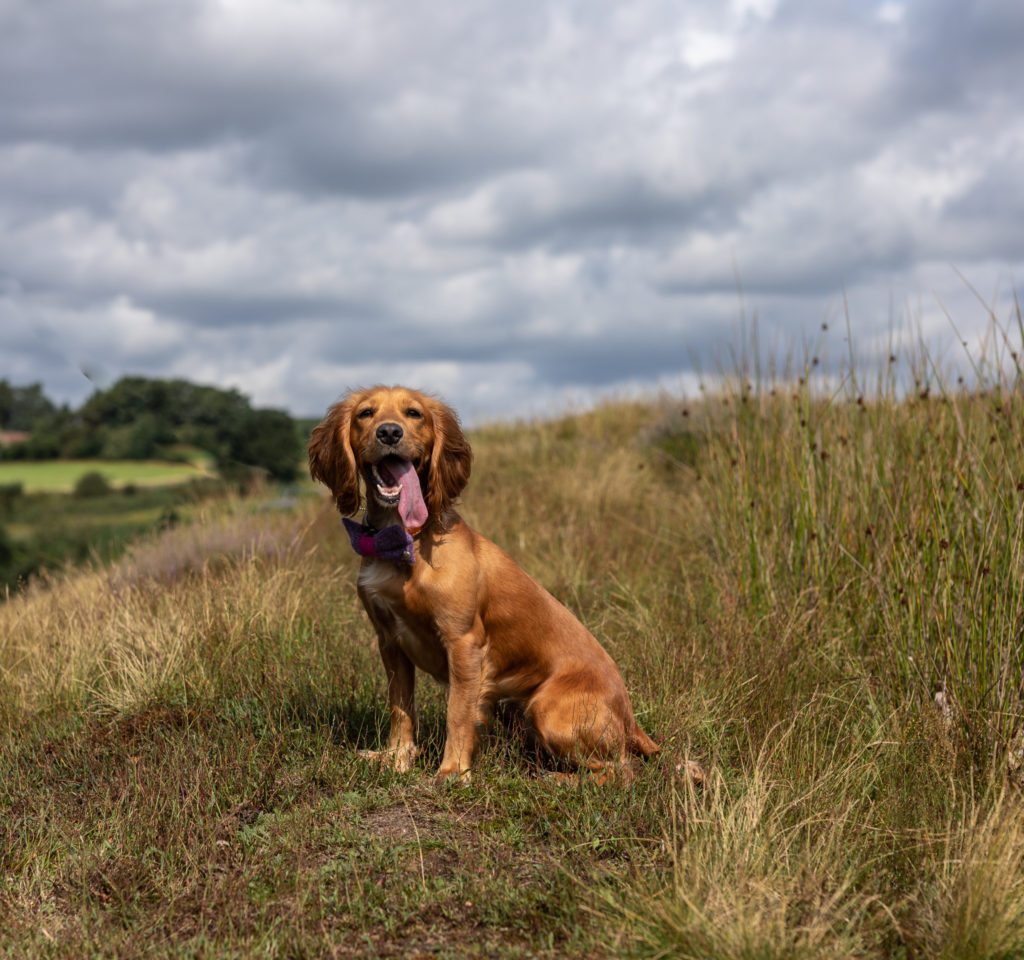 Helmsley to Rievaulax Abbey If like us you love visiting English Heritage properties this walk is a must! Both Helmsley Castle and Rievaulax Abbey are dog friendly even in the tea rooms and museums. This 7 mile circular walk begins at the official start of The Cleveland Way and is clearly signposted. There are times when your dog must be kept on a lead as the path crosses fields where livestock are present but there's plenty of places where your pooch can run free and in May you can get that obligatory bluebell photo in the woods. If Rievaulax Terrace is closed there is around a mile of the walk on a country lane but when it's open you can use the concessionary footpath. When you arrive back in Helmsley there is a wealth of dog friendly pubs and cafes to choose from but I especially recommend The Vine House Café at Helmsley Walled Gardens, it is very dog friendly inside and out and the food is to die for.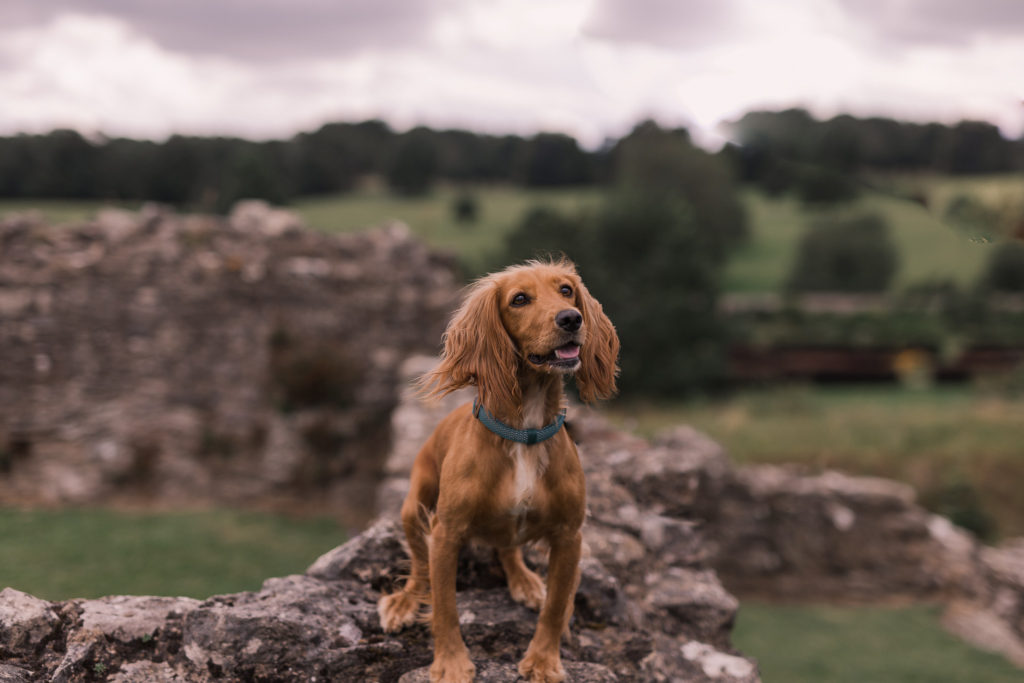 Robinhoods Bay to Boggle Hole  This has got to be one of my spaniels all time favourite walks, I mean what dog doesn't love the beach and this one has an added attraction, for my girls at least – copious amounts of seaweed! The walk which can only be completed at low tide  ( you can take the cliff top route along the Cleveland Way at other times ) begins at The Bay Hotel, a fabulous dog friendly pub that actually marks the end of Wainwrights Coast to Coast and where much to Maya and Lucia's delight even serves dog friendly bar snacks. Just follow the coast for about a mile until you arrive at Boggle Hole (aka one of Yorkshire's best kept secrets) where you can grab yourself possibly one of the best homemade cakes in Yorkshire at the YHA Quarterdeck Café. Will your dog sniff out a boggle (hobgoblin) in one of the caves? Do let us know if they do, my crazy spaniels are convinced there are some there!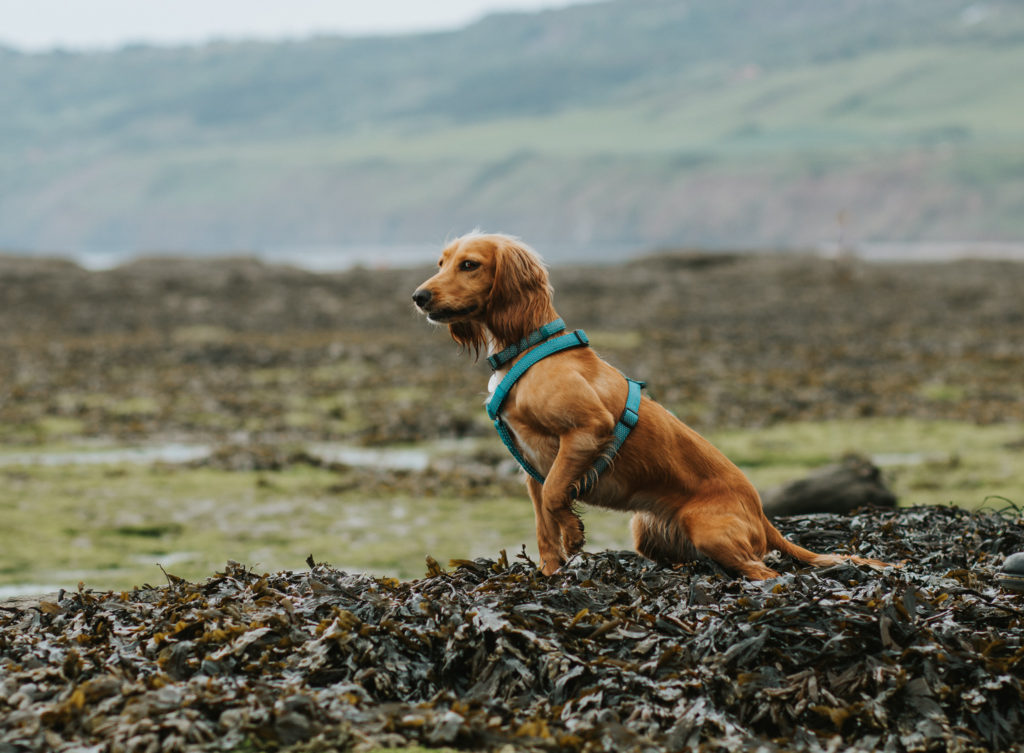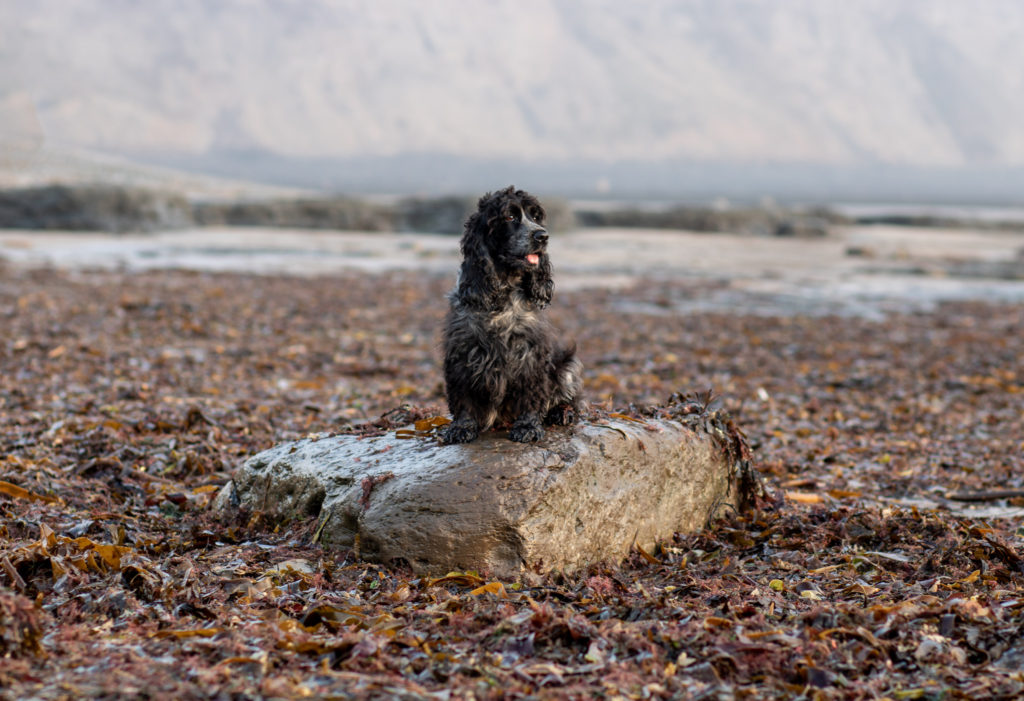 I love waterfalls and so we often walk from Ravenscar up to Hayburn Wyke along the Cleveland Way heading up through the woods to the dog friendly Hayburn Wyke Inn after admiring the falls. then heading back to Ravenscar along the old cinder trail. Take this 8 mile circular walk. which is well signed, to experience dramatic coastal views and learn a bit about Ravenscar, the holiday resort that never was and the history of the area.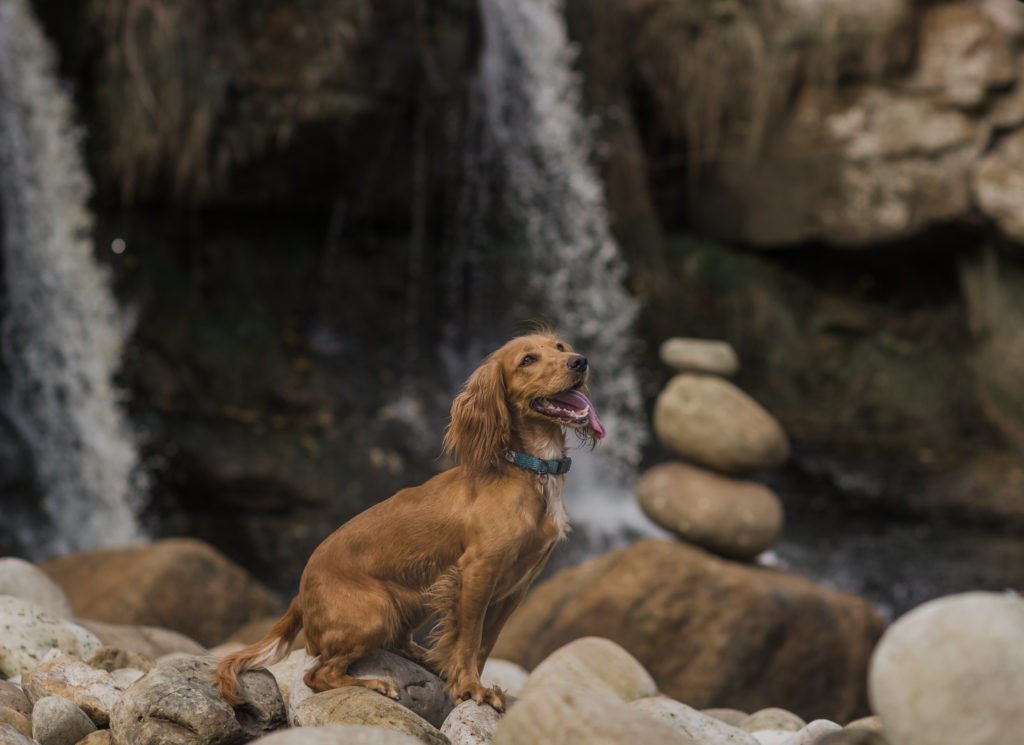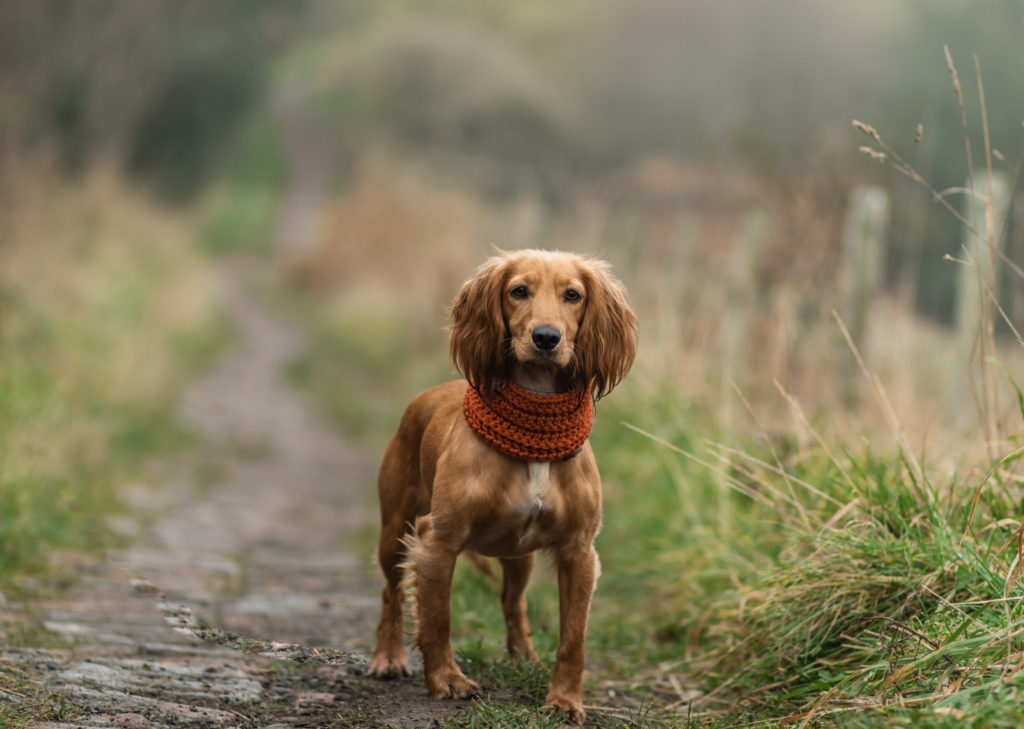 Another great walk with a waterfall is the May Beck, Little Beck, Falling Foss circular, this 5 mile walk  starts at the car park at May Beck, but if you fancy a shorter stroll you can park near the falls and do a 2 mile loop, it's well signposted. I'm going to be honest it's a bit of a scramble to get down to the waterfall itself but it's doable if you're pretty agile. You can still get a good view of the falls from the trail though and my girls love splashing around in the river after we enjoy a well deserved coffee at the Falling Foss Tea Garden. (only open at high season, check their site for details)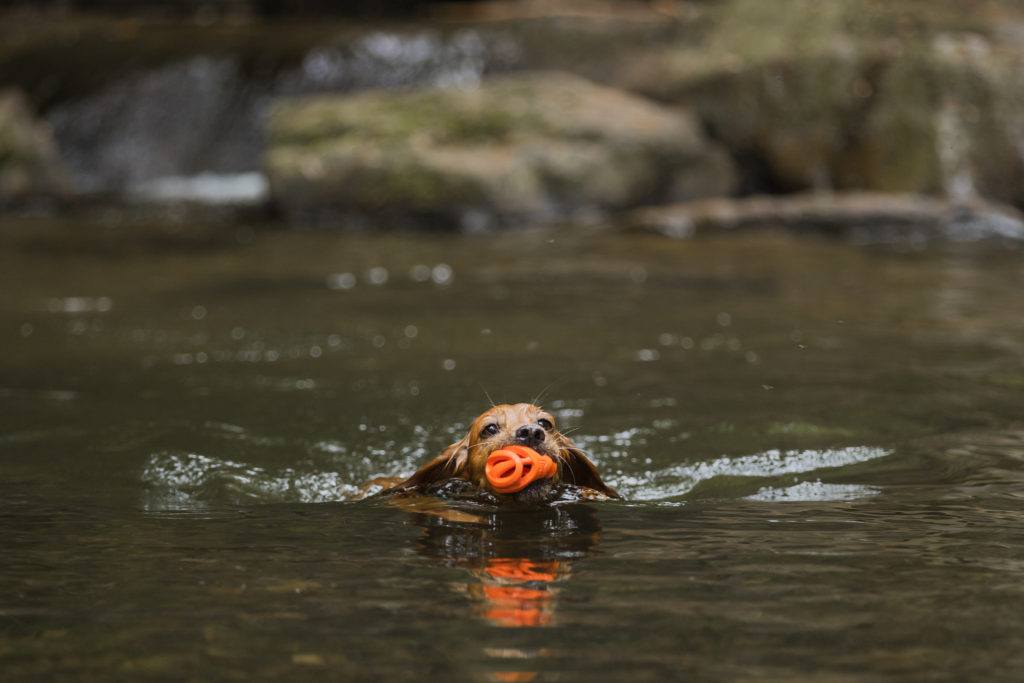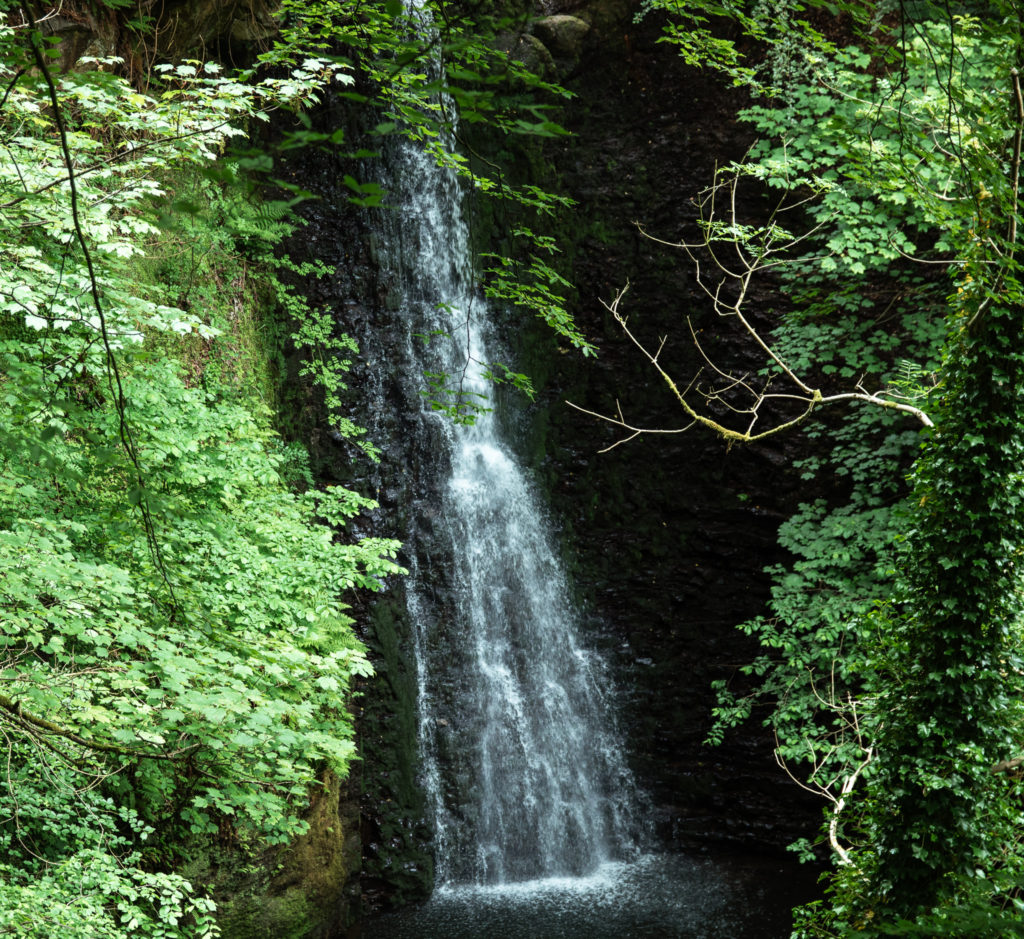 Roseberry Topping has got to be done if you visit North Yorkshire, the views from the top are incredible, we love this walk from the National Trust website that passes through Newton Woods, where there is yet  another spectacular bluebell display in May. It is only a short hike in distance, 2 miles but you will be more than ready for a pint at the uber dog friendly King Head Inn when you're done, it is quite a climb! I find that I have to put my girls on a lead around half way up but this is because they have absolutely no fear and I don't trust them not to try and negotiate a sheer drop, but there is still plenty of opportunity for the girls to burn off energy lower down the hill.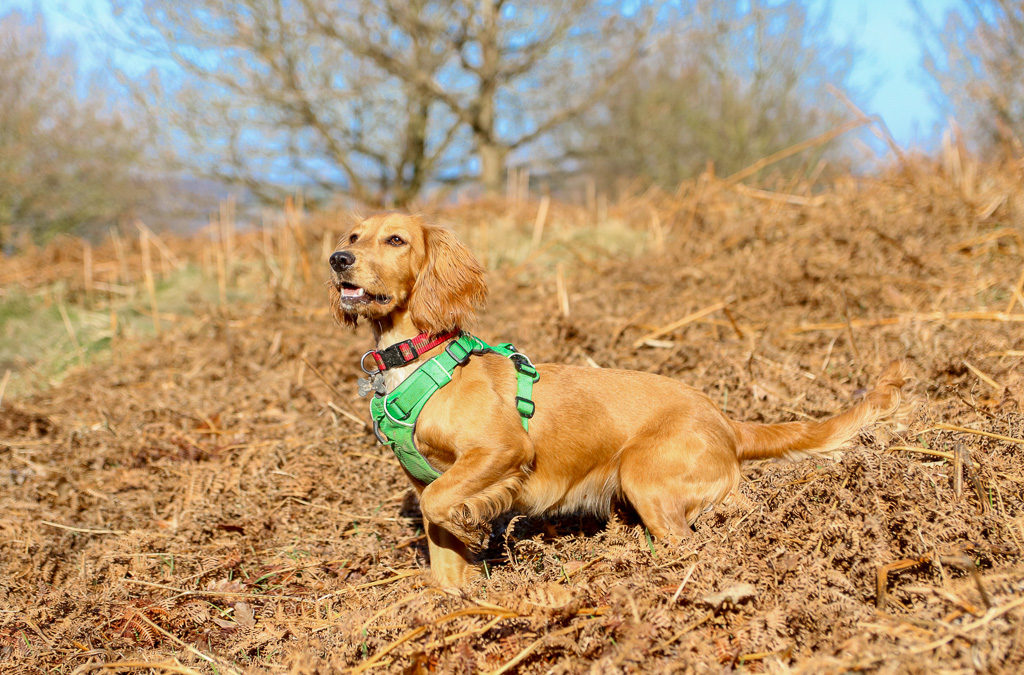 We really hope one day you will visit North Yorkshire with your pooch and enjoy a couple of these great dog walks.
Love
Sal, Maya & Lucia xxx