Things come in threes so they say, and so I shouldn't really have been surprised when Wilsons Pet Food contacted us and asked if we could review their new range of Cold Pressed Dog Food. (Definitely the last dog food review this year folks, I promise!) Wilsons Cold Pressed Food (like most other cold pressed brands) is designed to be as close as it possibly can be to a natural diet and there are many benefits to feeding it instead of extruded kibble. The main ones being that it is processed at much lower temperatures, therefore retaining many more nutrients and it also breaks down from the outside in, which makes it much easier to digest as well as reducing the risk of bloat. It can also be combined with a RAW diet, and although I usually just feed cold pressed as an alternative whilst on holiday for convenience sake, (lazy I know, but there you are!) I sometimes use it to put in the girls snuffle mats and kongs.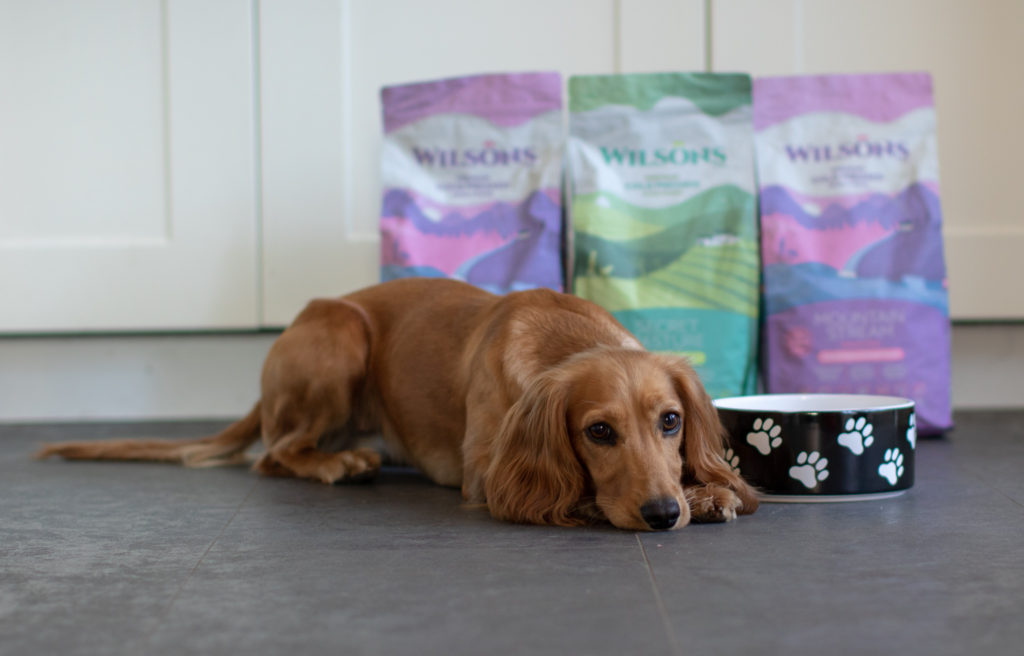 Wilsons have years of experience in manufacturing dog food, in fact they started in 1861, but their Cold Pressed Range was only launched a few weeks ago. It is produced in a purpose-built unit in Scotland and the people behind it are totally committed to ensuring that their cold pressed dog food is the best it can be. When I spoke to Ken, their marketing executive, he assured me that Maya and Lucia would love the taste, and he was not wrong – they adored it. (Even Maya who is starting to get quite fussy)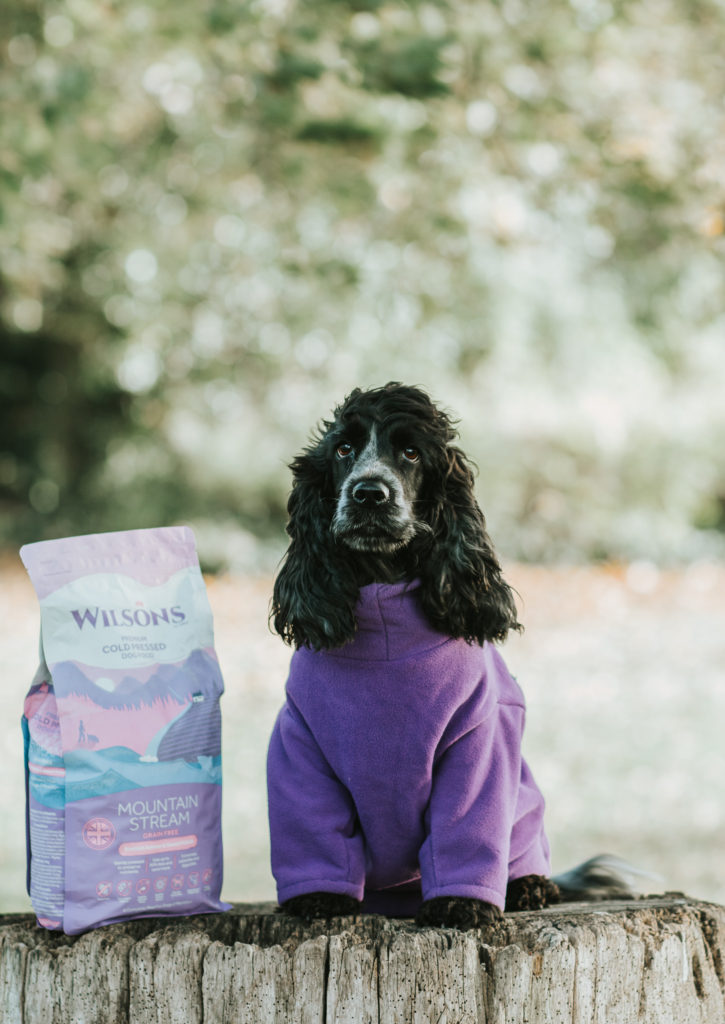 Wilsons have gone the extra mile in developing their range in collaboration with a top nutritionist and the food is available in three varieties, Mountain Stream (Salmon and Sweet Potato) Secret Pasture (British Lamb and Brown Rice) and Sunrise Song (Chicken & Vegetables) all using a single source protein, although I must mention for those of you that have dogs that can only tolerate fish that the Salmon variety does include chicken fat. However Ken informed me that the company hope to add to the range a white fish variety in the future. Wilsons Cold Pressed Food contains between 23 and 26% protein, depending on the variety. As Maya and Lucia lead extremely active lives, walking and running upwards of 10 miles a day, I tend to feed them a little smidgeon more protein in their diet but I totally agree that this level of protein is all that most pet pooches require. In fact feeding a high protein diet to inactive dogs can be quite harmful, sometimes causing gout or kidney stones. The company use dried chicken, salmon, or lamb in their recipes in common with most (but not all) cold pressed dog food manufacturers.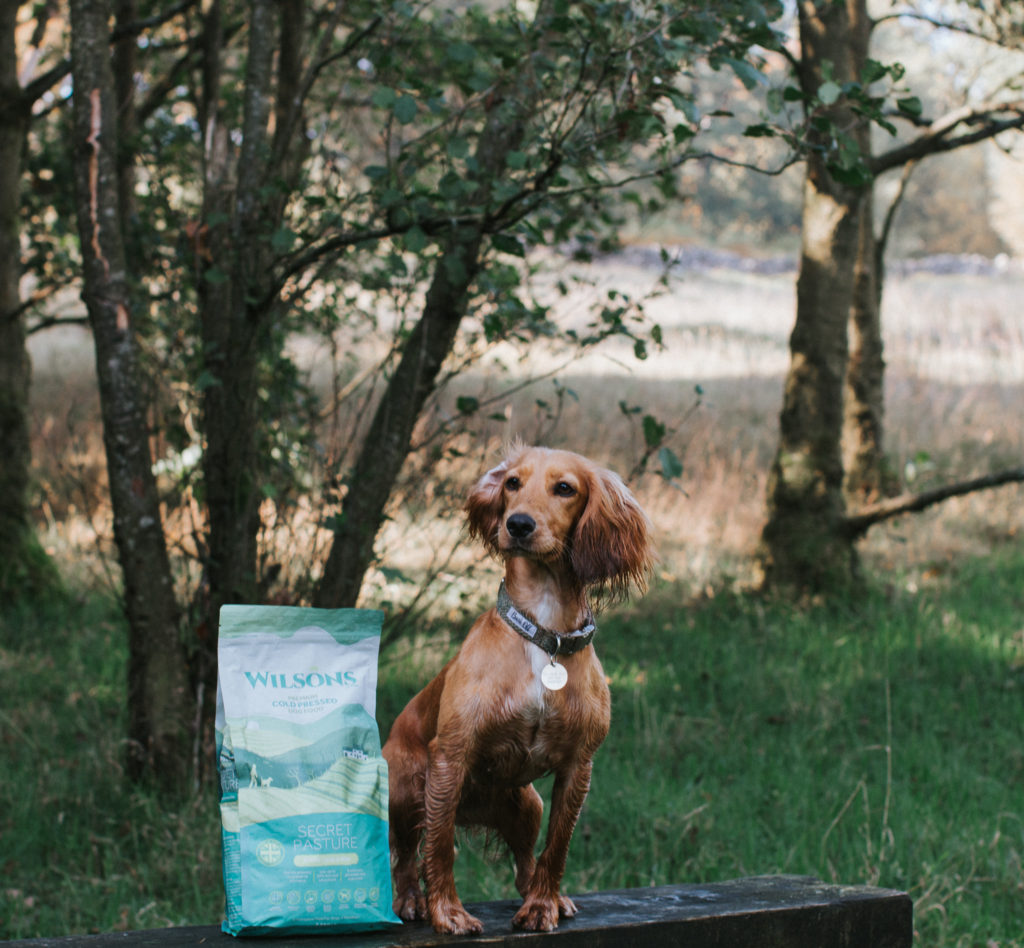 Two of the varieties are grain free (Salmon and Chicken) whilst the Lamb contains brown rice. The food contains seven different vitamins in all their recipes, some nice botanicals and sweet potato, which is easier for dogs to digest than normal spuds! Wilsons also source most of their ingredients from the UK (excluding the rice) which is great, I am all for reducing food miles and it's fabulous to see another cold pressed food being produced in the UK.
I was so impressed with the passion and enthusiasm that exude from the guys behind the brand I thought it would be best to let them tell you more themselves, Craig Wallace, Co-owner & Managing Director of Wilsons took the time to answer them himself.
1. What inspired you to develop a cold pressed range?
"I was fed up of poor quality dog foods. & from my years in food manufacture, I knew there'd be a better way. We've all been dog owners… & I think there is a better way to look after them; so why wouldn't we?"
2. How did you research and develop the recipe for your food?
"Our research took us to Europe, where cold press technology is an established industry. There are a number of companies that have been importing it into the UK for a while and interest is starting to grow but we were only interested in manufacturing here in the UK… so we sought out one of the world's leading nutritional experts in the industry to help us. Her one question to us was: "If I help you, will you use my recipes?" She had already explained the expense and difficulty in creating positive nutritional value with a limited ingredient/protein diet but that this backed by all the scientific data, was her standard. For us, there was just one question too: "CAN we please use your recipes?" so a perfect partnership began! For us, there would be no compromise; the intention was to make the very best, perfectly balanced, nutritionally complete, cold pressed dog food with the exact amount of additional functional ingredients that all the scientific data over the years had indicated; to produce, quite simply; the best possible cold pressed dog food we possibly could. The most wonderful thing; is the feedback we are already getting back from those who have been trialling the food. We could not be more happy with the results."
3. Do you have dogs of your own, and if so do they eat Wilsons Cold Pressed?
"We have Bruce; our Dogue de Bordeaux! He's still a big puppy really, not even two. He's precious, and on the cold pressed, of course. He likes the Lamb & Rice best! That's what makes him happy… and that's what it's all about."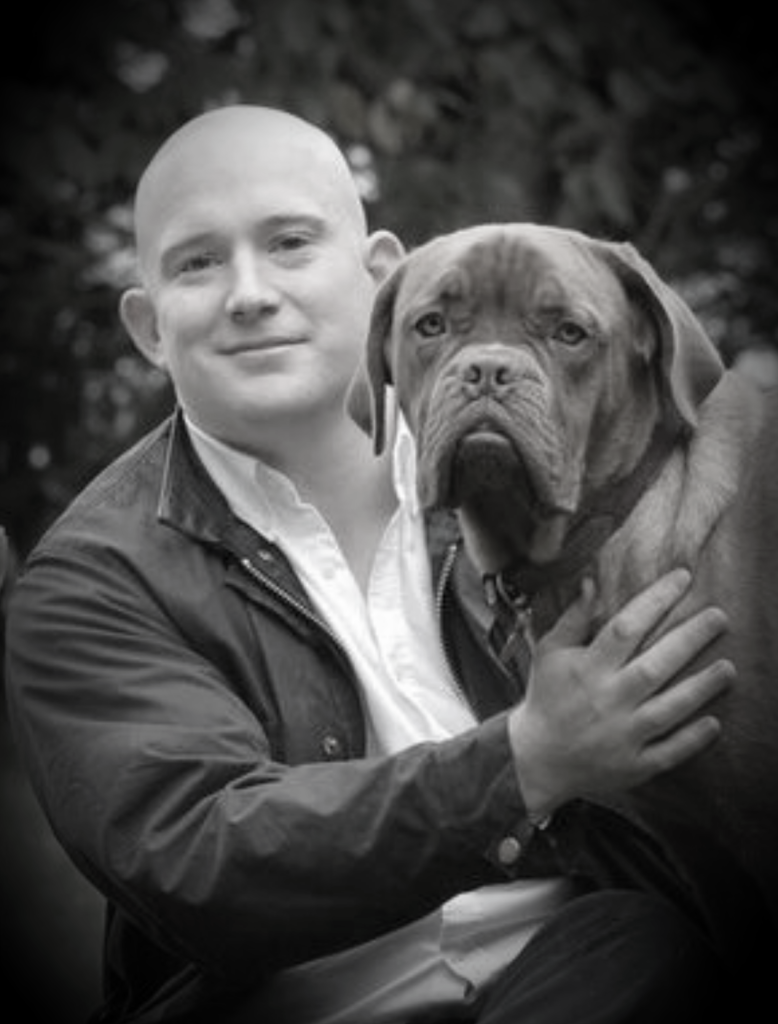 The food is available to order online from the Wilsons site with prices starting at £15.99 for a 2.5kg bag of the chicken variety, Sunrise Song, so quite reasonable for a high quality dog food, remember too that cold pressed food is denser in nutrients than extruded kibble so you don't have to feed your dog quite so much.
Maya and Lucia tested both the Lamb and Salmon varieties and enjoyed it immensely, and I would be really surprised if your dogs don't find it delicious too. I think it's a pretty healthy choice if you prefer to feed a dry dog food, and let's be honest, it's way more convenient than RAW! Why not connect with Wilsons on Instagram or visit their website to find out more.
Love Sal, Maya and Lucia xxx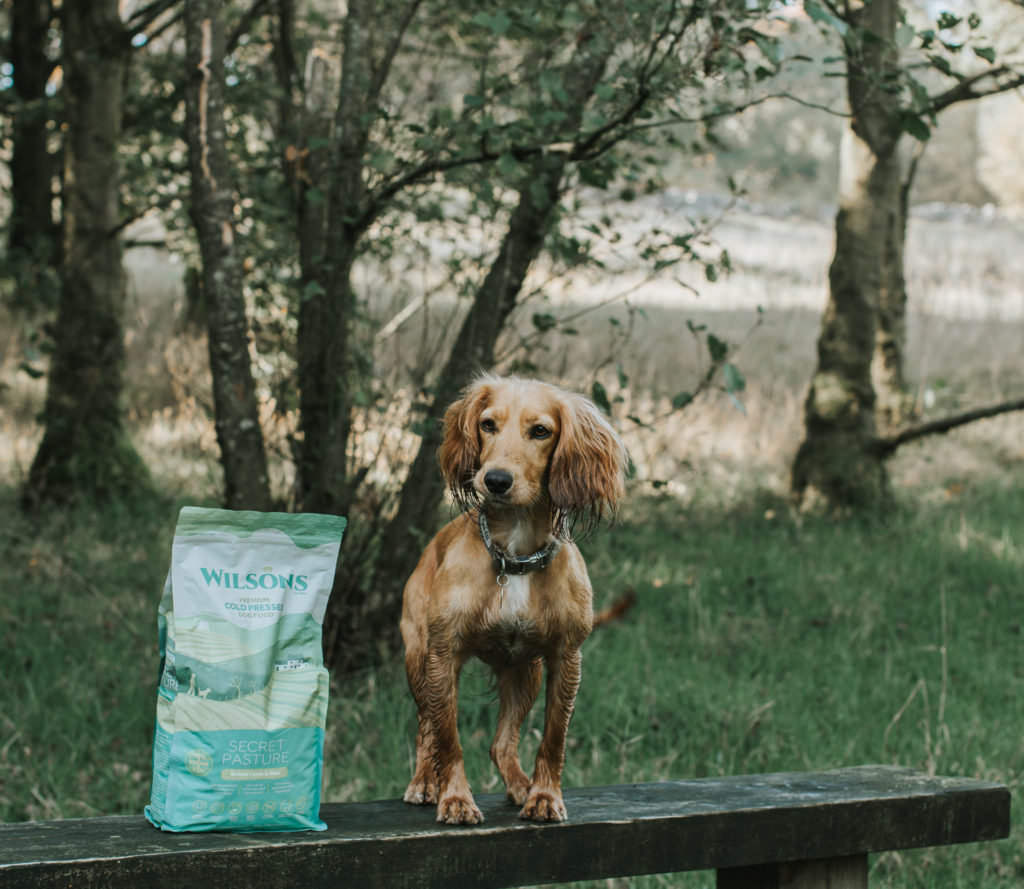 Always check the ingredients of a new dog food carefully to check that your dog is not allergic to anything and consult with your vet, remember to introduce any new food gradually to your dog too.
Maya and Lucia received a supply of Wilsons Cold Pressed Food in return for our honest review.