It's funny where life can take you! The last time I visited Bradford on Avon was in my student days, and that was a few summer's ago!  If someone had told me then that years later I would return to review a luxury hotel with my dog's I would have honestly thought they were barking mad! Yet, the other week that's exactly what happened, the girls and I were treated to a complimentary stay in the uber dog friendly Widbrook Grange, situated just a couple of miles outside this quaint town, and boy did we enjoy it.
This place really knows how to pamper your pooch and on arrival Maya and Lucia were treated to a Doggy Afternoon Tea, they absolutely loved it! The girls would have been a bit put out though if they had know that the hotel also puts on lavish birthday parties for dogs as they had celebrated theirs only a couple of weeks before!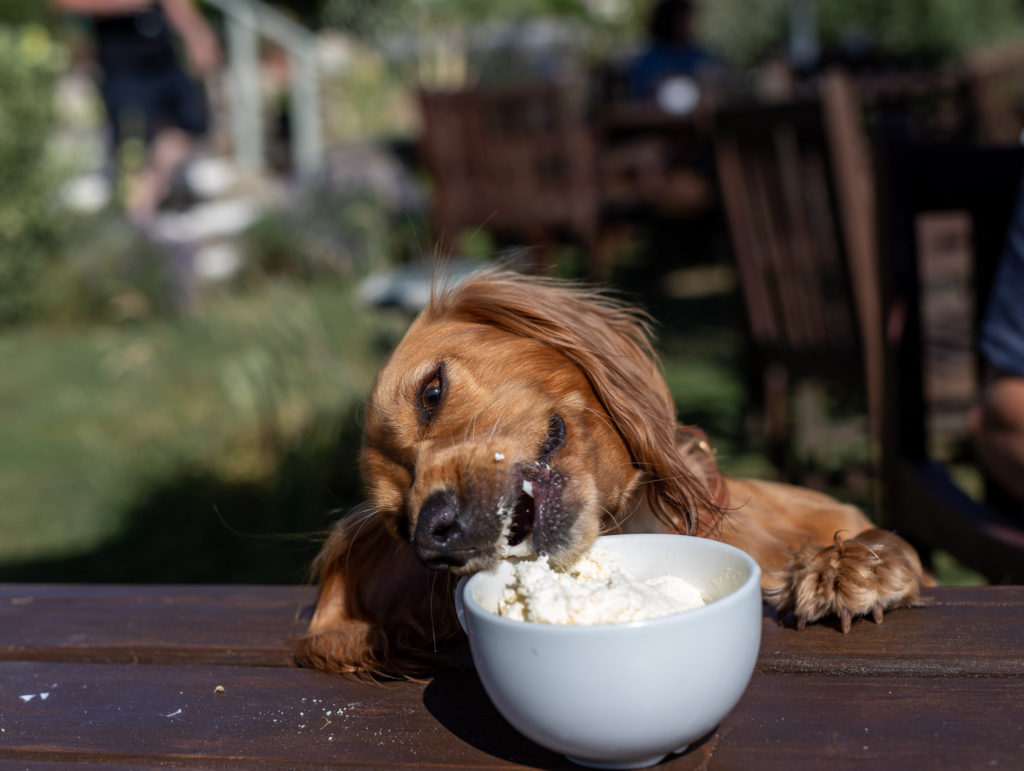 There were more suprises waiting for them when they arrived at our room too, not only were they provided with comfy beds and beautiful bowls but there was a little welcome box, curated by The Doghouse (An independent pet shop in Bradford on Avon that is well worth a visit if you're in the area) that as well as containing some high quality wet food, organic treats and poo bags also included a tennis ball. Lucia was sold, she wanted to move in!
Our room was situated in the gorgeous converted stable block and was spacious and tastefully decorated with plenty of storage space. It opened straight onto a pretty courtyard, so convenient when you have dogs as you don't have to disturb folk when it's late night walkies time, and lovely to look at too. The human bed was large and comfortable and the fully equipped bathroom gets a paws up from us, the shower was superb.
Our room was just across from the hotel's swimming pool, which looks fantastic but I didn't test the water this time.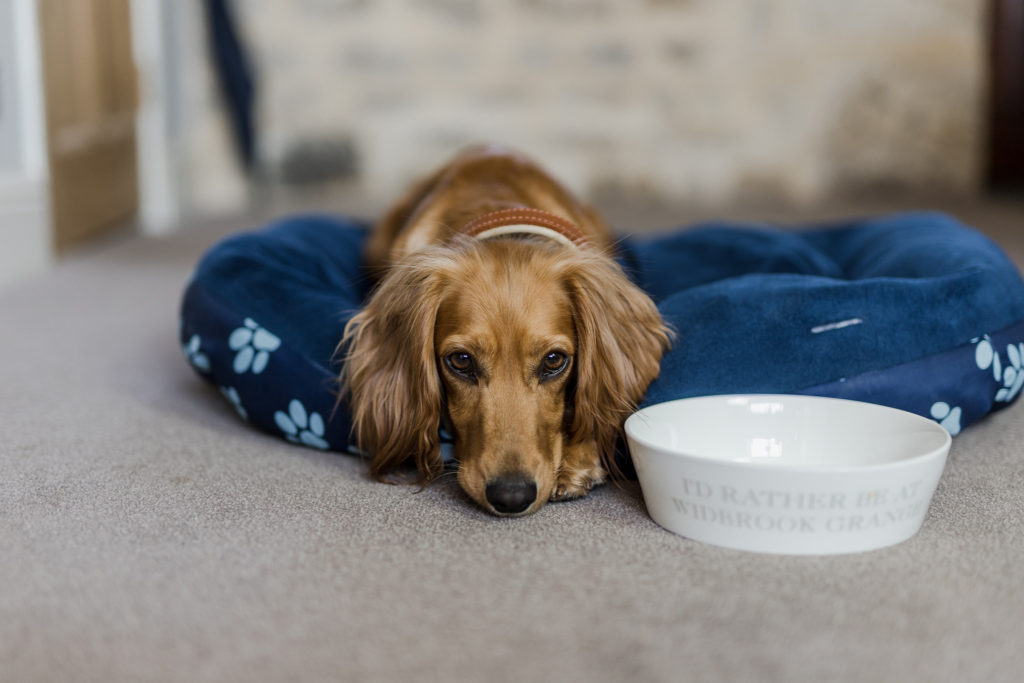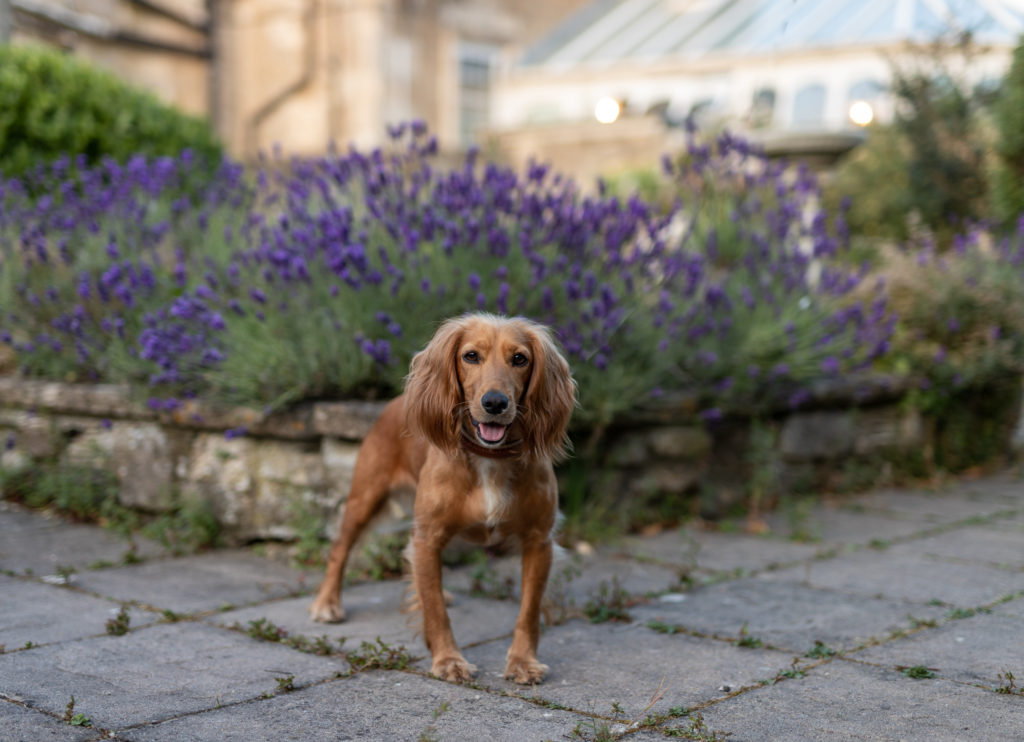 Dogs at Widbrook Grange are made very welcome and all the staff had time to say hello and give them a cuddle, they were also allowed everywhere in the hotel except the restaurant. We still ate in style with the girls though in the conservatory. The food is of the highest quality and the presentation and service superb, we really enjoyed our meal. Maya and Lucia were also treated to a delicious dinner in the hotel which they devoured with relish.
It would be a sin really to review this hotel without mentioning the Gin Bar (stocked with over 150 varieties of gin!)  – Oh my dog,  I had never tasted a Strawberry Gin so divine, it's worth a trip here just for that!  Your pooch won't be left out either, of course the hotel serve Pawsecco!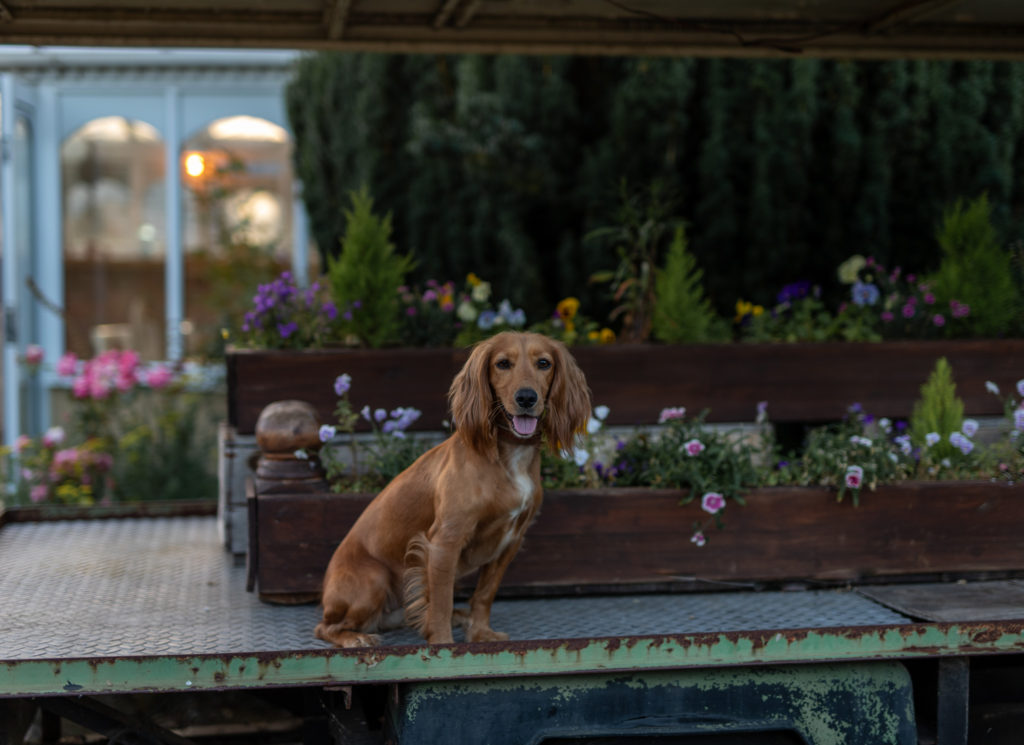 This quirky boutique hotel sits in 11 acres of grounds and was originally built as a model farm in the 1700's.  A really lovely touch is the field at the side of the hotel where the dogs were allowed to run free, I was thrilled to spot a deer at the far end but Maya and Lucia were so caught up in all the new sniffs thankfully they didn't notice!
The gardens and grounds are home to some beautiful planting, benches to sit and relax on and an eclectic mix of sculptures and agricultural machinery from days gone by, there is even a huge garden chess set. I would have loved to show you more photographs of our stay here but the sun was my nemesis, although I shouldn't really complain about the absolutely fabulous weather we had!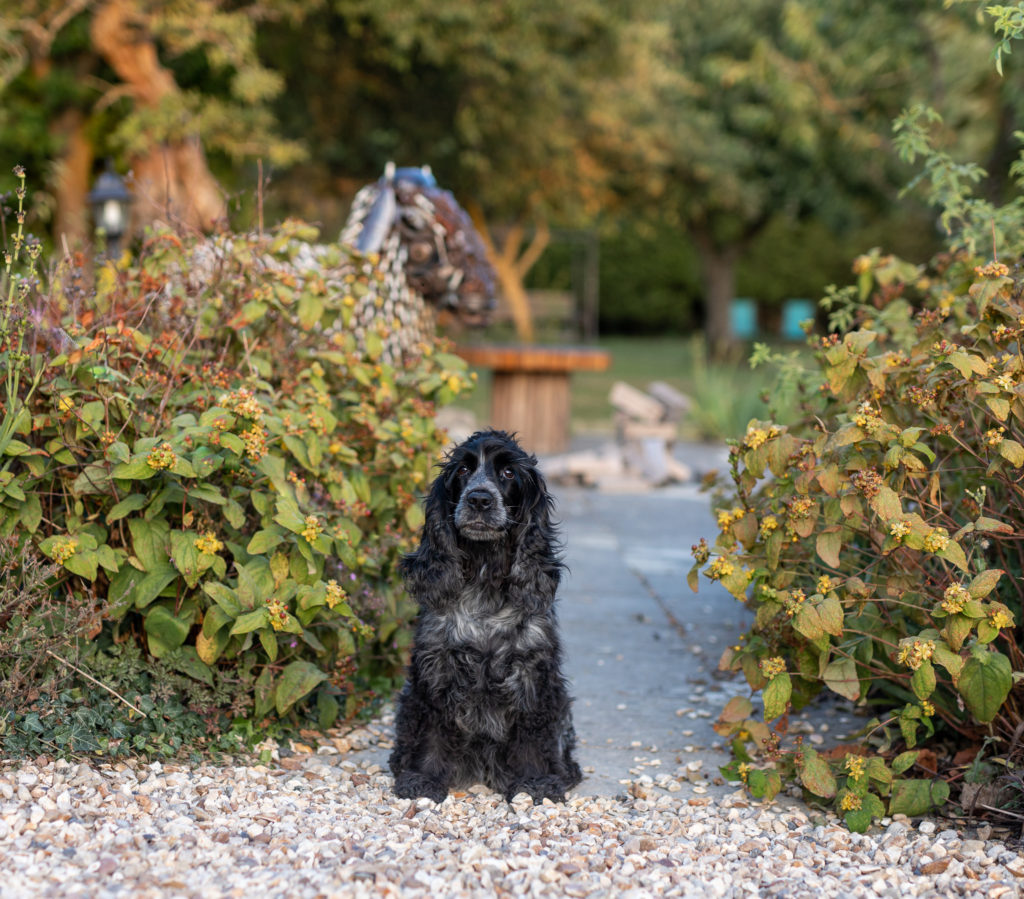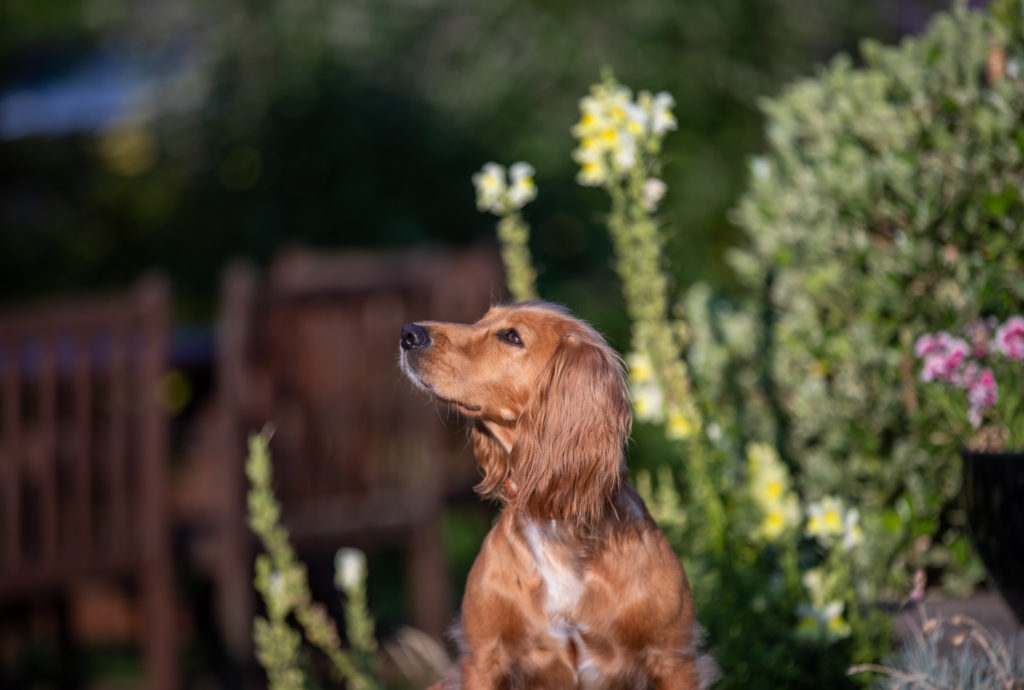 The location of the hotel is great too, as well as being on the doorstep of Bradford-on- Avon which is a must see destination in itself you can wander along the Kennet Canal, take a trip to Bath, which is just 15 minutes drive away or even head into The Cotswolds. There honestly isn't anything not to love about  staying at Widbrook Grange with a dog so if you're looking for a hotel in the area that will treat your four legged friend as a valued guest why not give this hotel a try, you won't regret it!
Love Sal, Maya and Lucia xxx
* We were kindly invited for a complimentary stay at Widbrook Grange in return for promotion on our Instagram account