I am always on the lookout for tough and durable dog toys that Maya and Lucia can have fun with and so was amazed that I didn't know already that Ruffwear (a brand that I have frequently purchased from) produced a range of their own. And let me tell you friends I am so impressed with them, they are ergonomically designed, interactive, colourful and some of them can keep your pooch entertained indoors as well as outside as they double up as enrichment toys. Impressively most of the toys are made from natural latex rubber which is a renewable, sustainable resource. Paws up to that!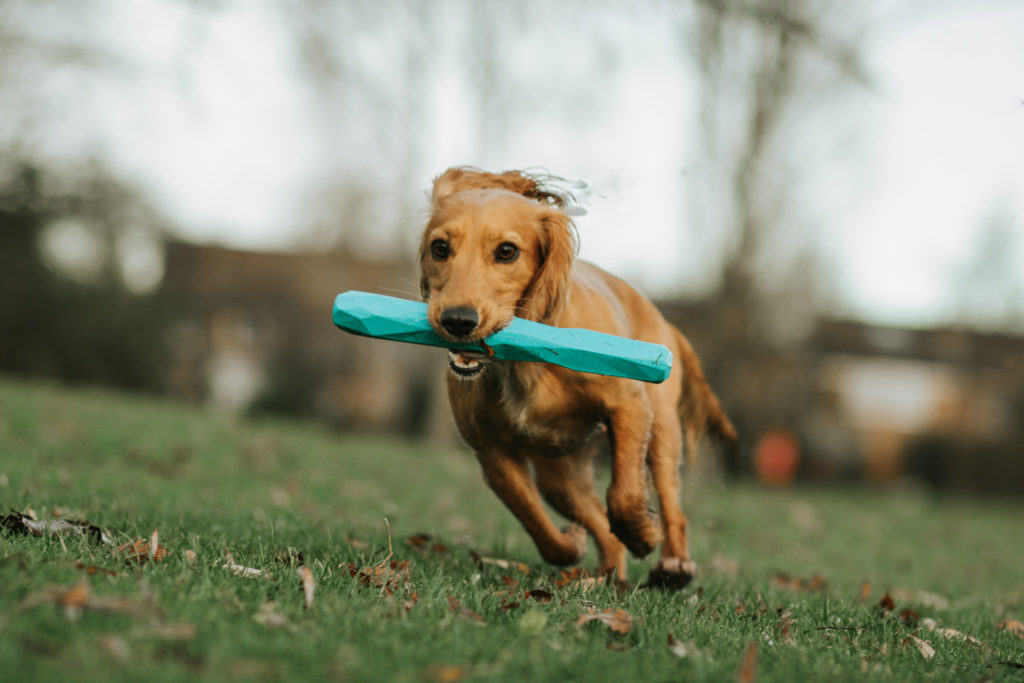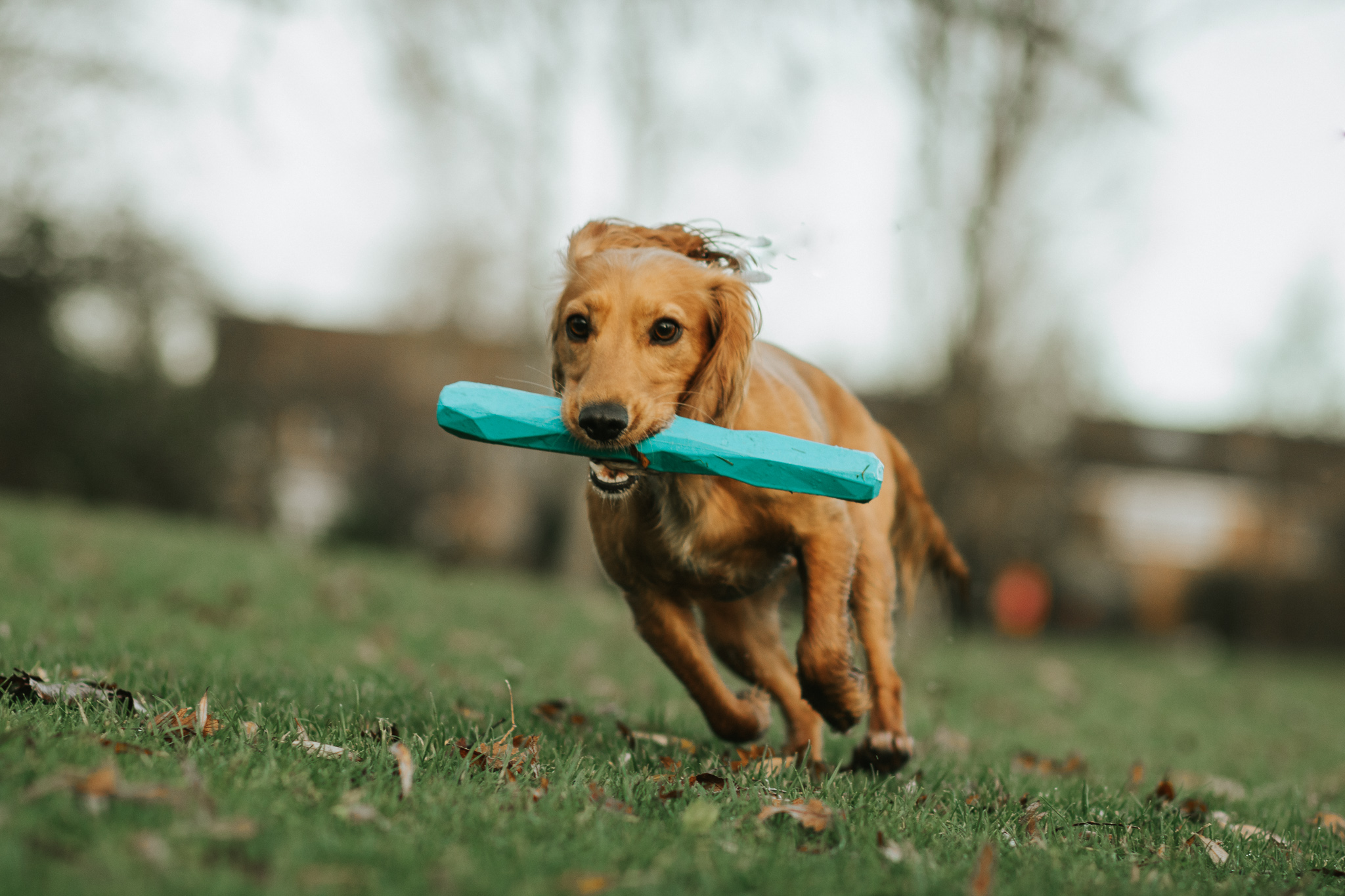 Ruffwear kindly sent us a selection of dog toys for Maya and Lucia to test and I have to admit to being as excited as the girls about the GNAWT-A-STICK. My dogs do like sticks, but due to the many risks they present to dogs such as puncture wounds when catching them or running around and splintering when chewed, I don't encourage play with them. Lucia definitely seems to think the gnawt-a-stick is much more fun. The best bit for her was the erratic bounce when it's thrown and it's also got a faceted surface for a satisfying gum-massaging chew, it's also ideal for throwing into lakes as it floats too. The toy is chew resistant and seems very tough as it has been subjected to some quite robust games of tug between the girls and still looks as good as new.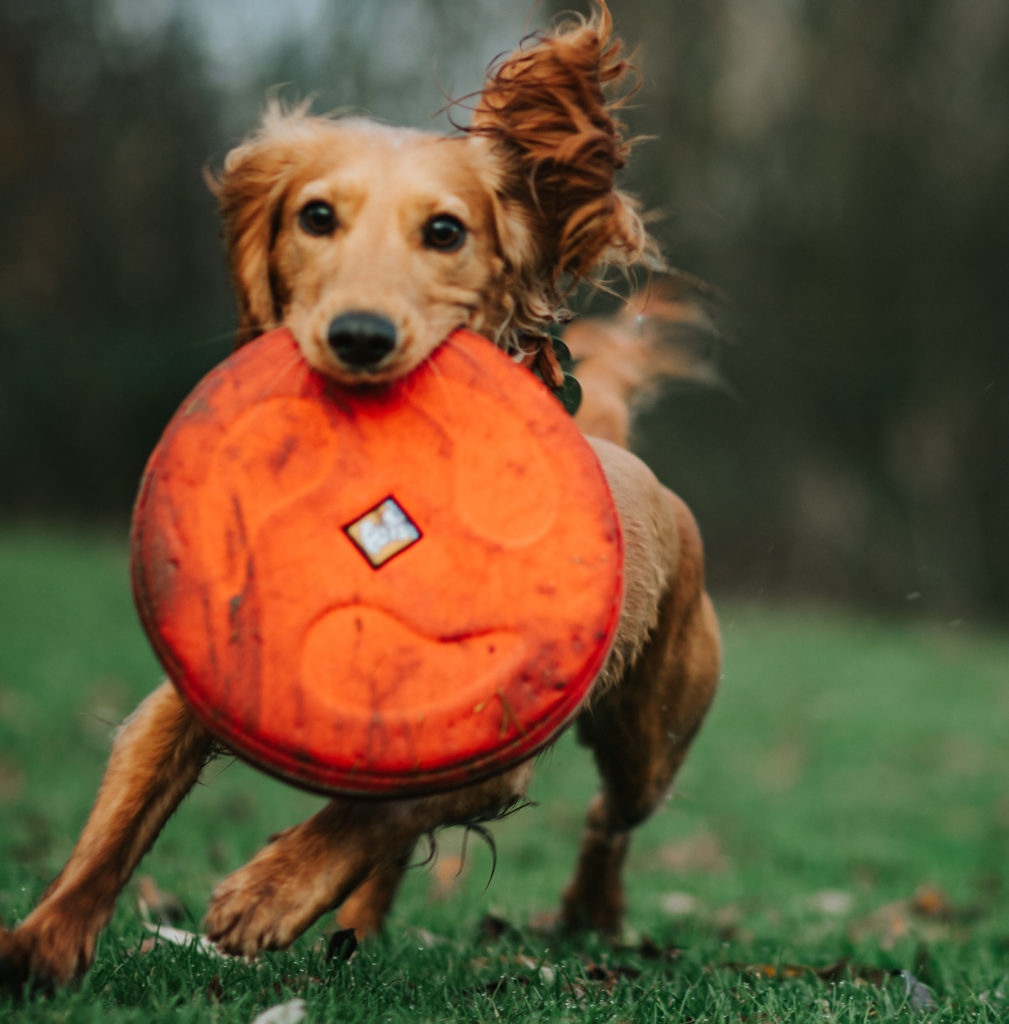 The Ruffwear HOVER CRAFT proved a big hit too, it's so easy to throw and actually flies in the direction you expect. (I am usually hopeless at throwing frisbees!) It has a moulded foam core which makes it feel soft in the mouth and is gentle on teeth and gums and I really love that it has a reflective trim, perfect for dark winter mornings. It also floats so Lucia will have so much fun next time we go to a lake.
Apart from loving the name – GNAWT-A-CONE – this toy really is so versatile, it's an enrichment dog toy that can filled with treats or peanut butter. It's great for a game of fetch, and again it has that exciting erratic bounce (well exciting to the dogs but it was a bit frustrating for me trying to take a photograph on my own!) and the girls love chewing it too. I am definitely going to get another of these toys so that Maya and Lucia have one each, both of them prefer it to their existing treat dispensers.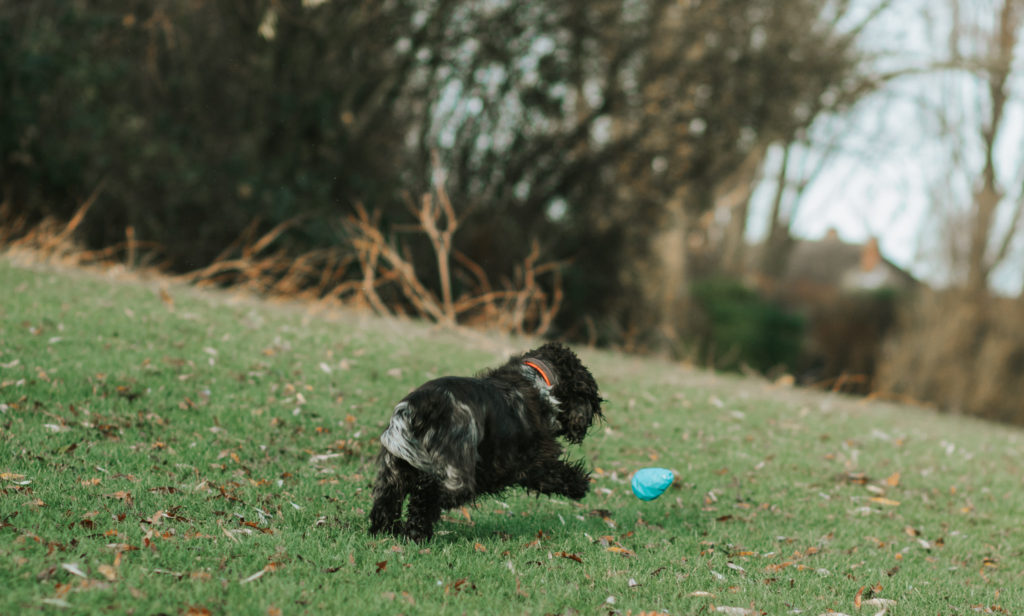 The final toy we were sent to test was the GOURDO, this toy can easily be thrown a long way due to the rope handle, what a great design! It can also be filled with treats. Lucia especially loves giving it a little chew, she really appreciates the gum massaging surface of these toys and Maya, who is a bit of a toy destroyer if I'm honest has given it a good go and has not made any headway! My girls have also decided that it is a great tug toy, although I'm not sure it was designed for that!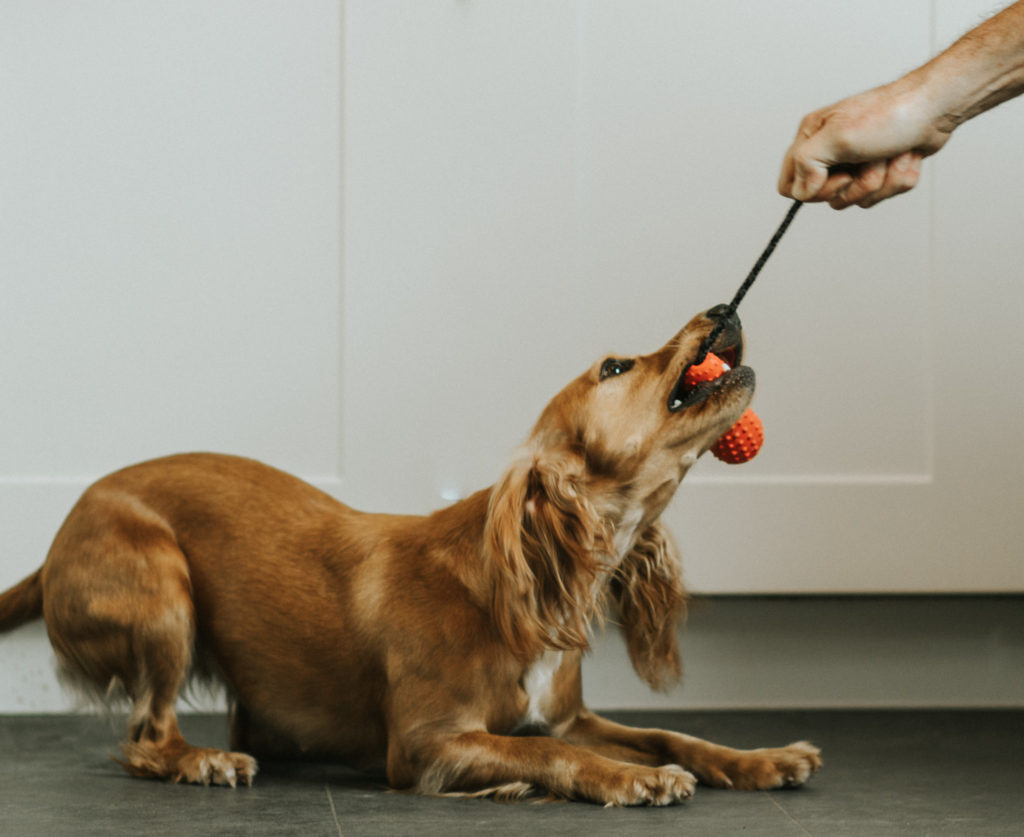 There honestly isn't anything I don't like about these toys and I am tempted to order the girls some of the others in the range for Christmas! Ruffwear Dog Toys are designed for supervised and interactive play and I found them fun to play with too, they made such a change from the same old ball! I have been throwing the Gnawt-a -Cone with a little peanut butter inside, only to be licked when returned to my feet to teach a little bit of self control and I'm sure I will think of lots of other educational games to play with these toys over time. If you are still looking for Christmas presents for your dog, look no further!
The dog toys are available to buy online from Ruffwear, prices start from £10.95.
Love Sal, Maya & Lucia xxx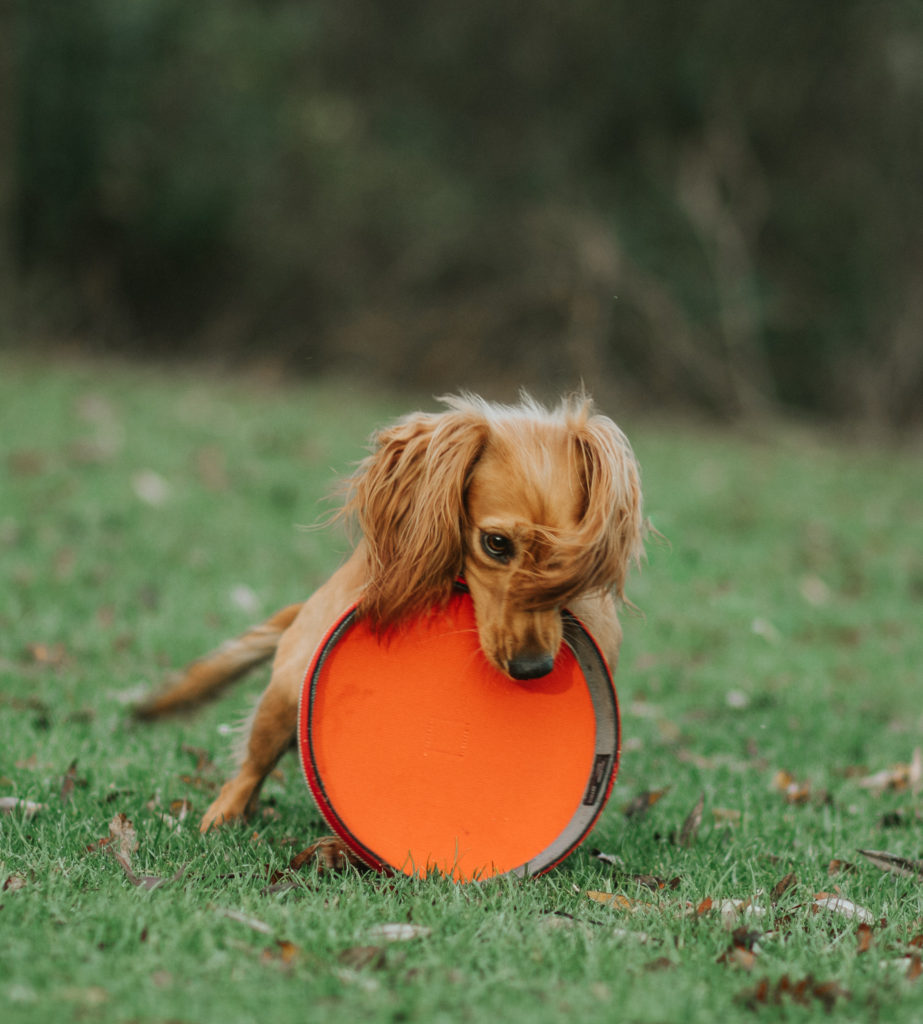 Thanks so much to Ruffwear for gifting us these toys in exchange for an honest review.