I'd been thinking about getting Maya a general purpose collar and lead for going to the park and the like for a while so was delighted to be sent two sets from Touchdog for Maya to test: A gorgeous bright yellow collar and matching lead and a stunning bright pink harness and lead. The vibrant colours really popped against her fur which I loved. The sets come in a choice of 5  colours and 3 sizes to fit dogs right up to 30kg. I was really impressed by the quality and durability too as these are very reasonably priced products.
Both the harness and collar are fully adjustable for the perfect fit and really easy to put on as well. The collar feels very soft and comfortable yet very strong and robust too and clips together with a sturdy workmanlike clip. The set looked fabulous on Maya and I really love the visual appearance and feel of everything. One thing to note though is the label on the lead slightly frayed after just a couple of walks, and it is quite large and not easily removable.The lead clipped to a strong black metal ring on the collar with an attractive  metal clip and you can attach your dogs ID tag to the same ring.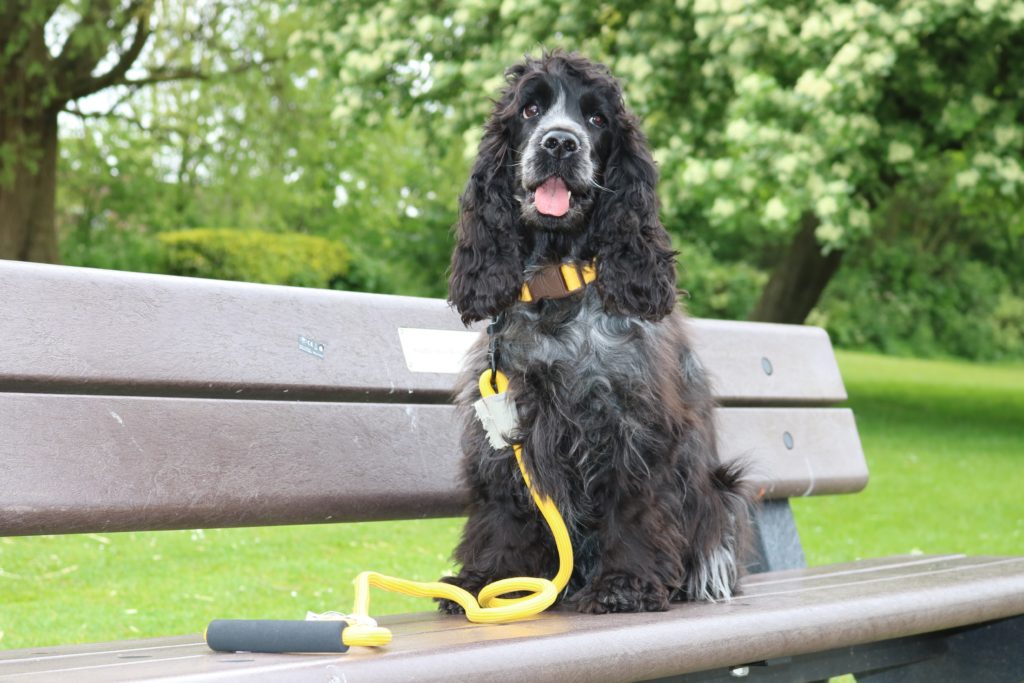 The harness is so simple to put on too, Just put the front legs in and clip it together over the back.The lead attaches securely to two rings. In the past Maya has expressed her dislike for harnesses by sometimes refusing to walk in them but she loves this one and must find it really comfortable as she has actually collected it from her box instead of her lead to go out for a walk on a couple of occasions. As with any harness I have ever tried on Maya it did slip to the side a little while she was off lead, but she is a very active dog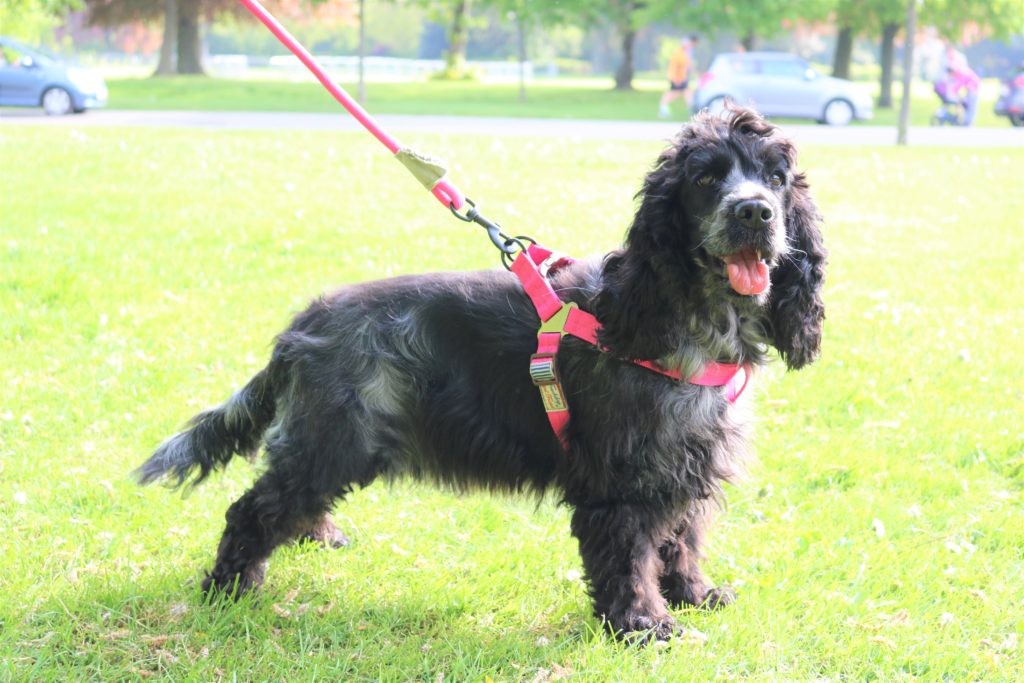 The lead, has a little bit of give in it and is made of really strong nylon, The highlight for me is the D shaped padded foam handle. It is SO comfortable to hold and I found the length of 120cm to be just right. If you wanted a shorter lead you could always keep it the way it arrives with a fancy knot.
I was really impressed with the quality and design of these products, and for the price I don't think you'll find better. Maya for one will be stepping out in them this summer! We were gifted these products from the manufacturer in return for an honest review and Maya, who is just 12kg is testing a size Large which is why the collar fastening looks rather large on her. (both products adjusted to fit her though and would definitely fit a far bigger dog too) They are available to buy from pet shops and online.
Hope everyone is having lots of fun with their dogs.
Love Sal & Maya xxx