I have to admit that I am a little bit in love with the latest item that Maya and Lucia have been gifted to review! I mean who wouldn't be? This beautiful Chester & Cooke Personalised Dog Bed epitomises what lots of us dog mad humans are looking for. Stylish, functional, comfortable and a little bit quirky it would look amazing as a feature in your office or blend easily into the décor of most rooms.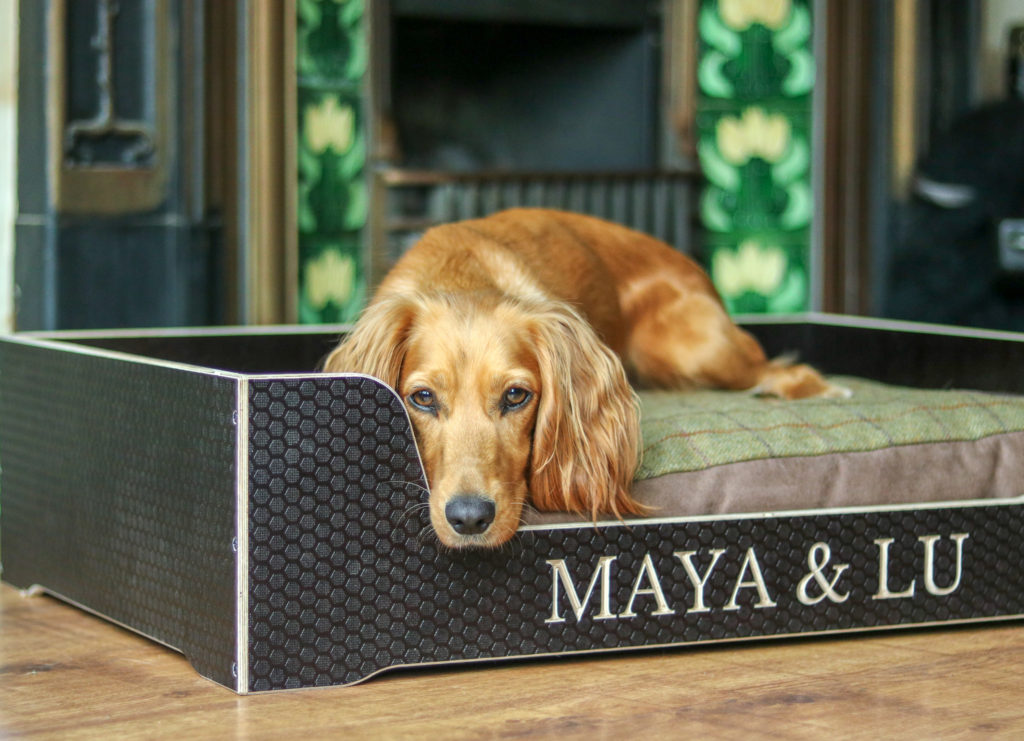 Like all the products at Chester & Cooke the bed has been designed by the owner Liz Cooke, ably assisted by the real boss Chester the Jack Russell and manufactured by her and her small team. As you would expect from a luxury product like this the bed has been designed with lots of attention to the finer details and the wooden base is embossed with their logo whilst the cushion is adorned with a classy leather label.
The Wooden base is so unusual and as well as being aesthetically pleasing is made from FSC/PEFC certified laminated plywood which means our woods and forests remain beautiful too. It is also raised off the ground so that air can circulate and the front of the bed is lowered so that it easy to access for old or tired dogs.
I love that the bed can be personalised and as sharing is caring chose to have both girls names added to the bed! Included in the price is engraving of up to 10 letters but you can request extra engraving for a nominal sum.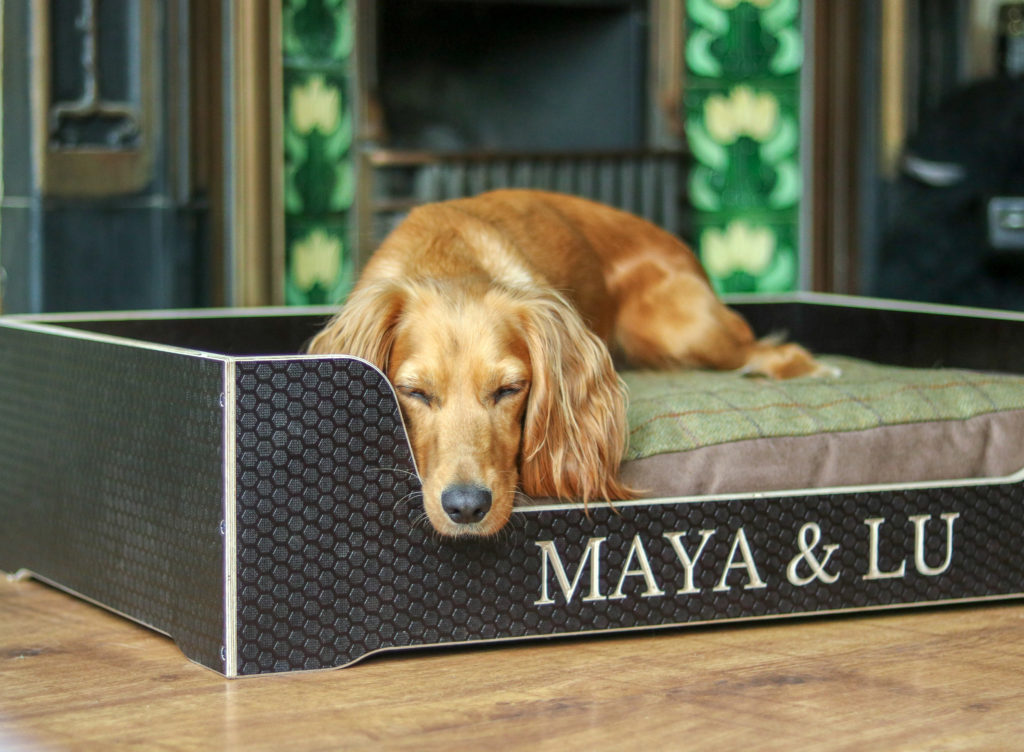 The cushion is made of a fabulous quality tweed and a tough but soft faux suede fabric and has a handy handle for carrying it around! In fact I am going to take it on our next trip away as I think it makes a truly stylish travel bed. The cushion has micro fibre base and is filled with duvet and foam crumb, Lucia and Maya definitely find it comfortable to lounge on and Maya has cheekily dragged the cushion into her favourite place in my office on more than one occasion! The cover is washable, although being tweed of course only in cold water. (paws up those of us that have mistakenly washed their pooches beloved tweed bow tie in hot water!) The wooden bed is available to buy separately in sizes S – XL and the cushion in size medium and large. The bed is also available as a combination in sizes medium and large. We tested a size medium, but please bear in mind that my girls are very diminutive little cockers, Lucia weighs less than 10kg so for the average sized spaniel you probably need to order a larger size.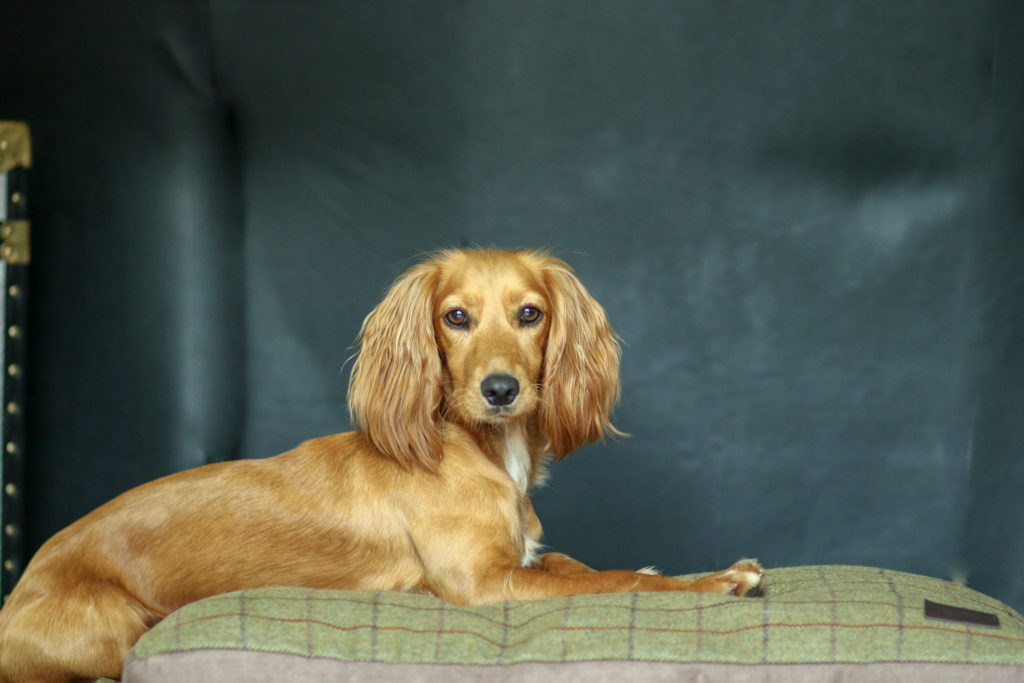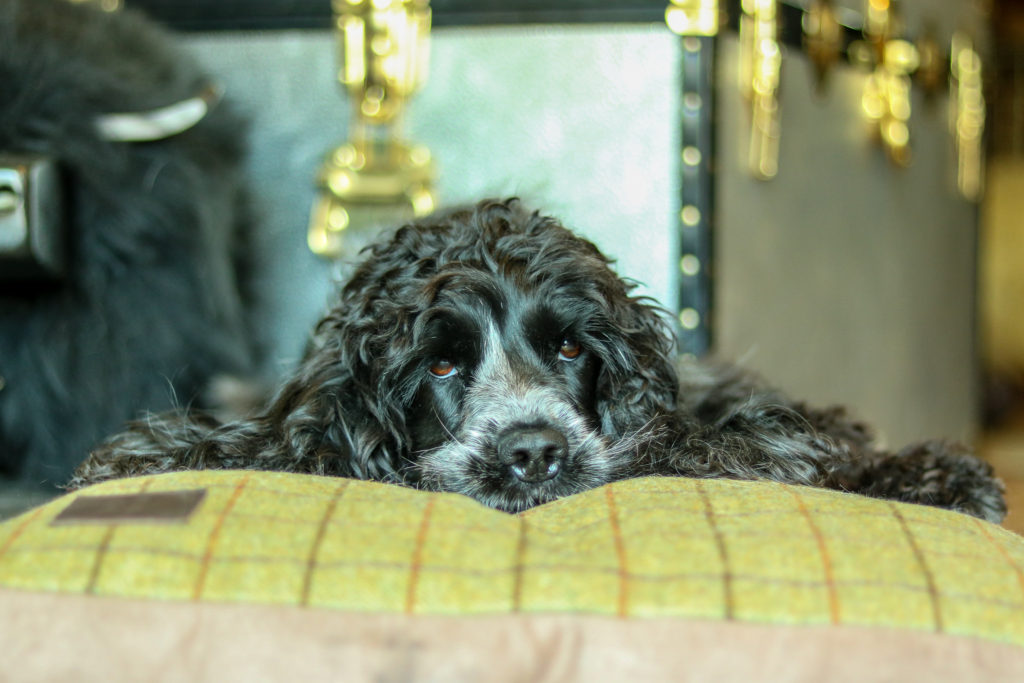 The beds are made to order and as you might expect are not the cheapest – the medium combo that we tested retails at £197 but they really are of the best quality. As the old saying goes "You get what you pay for" and as our little fur babies spend around half of their lives snoozing it really is worthwhile spending a little extra to insure their comfort whilst they do.  Chester & Cooke also do a range of products all designed by Liz that would enhance a dog friendly lifestyle. I love the welly boot stand and they do such a cute paw print key ring as well as some truly gorgeous products for the keen gardeners amongst us.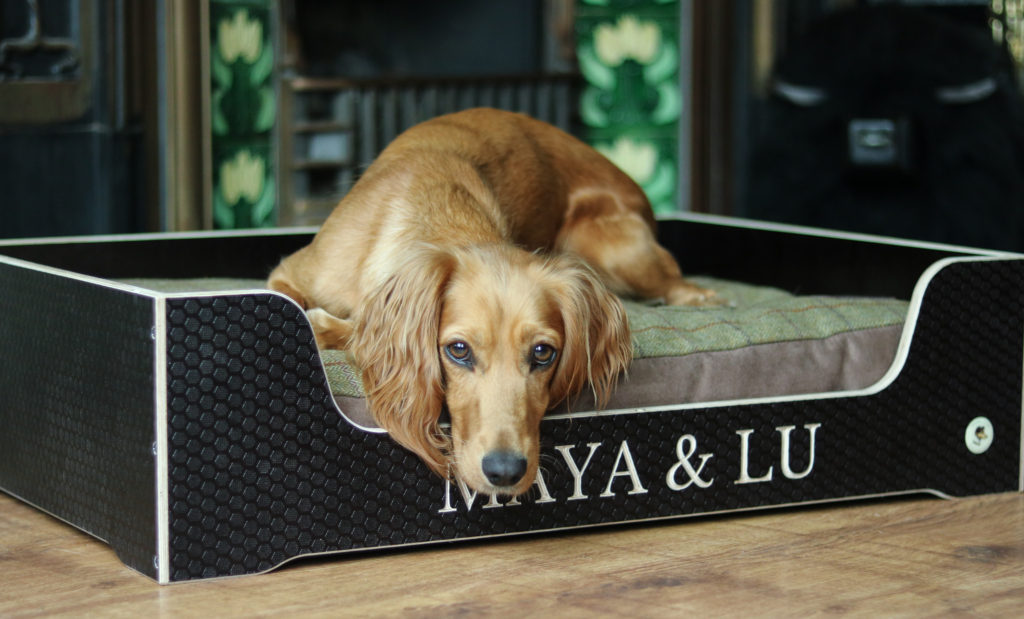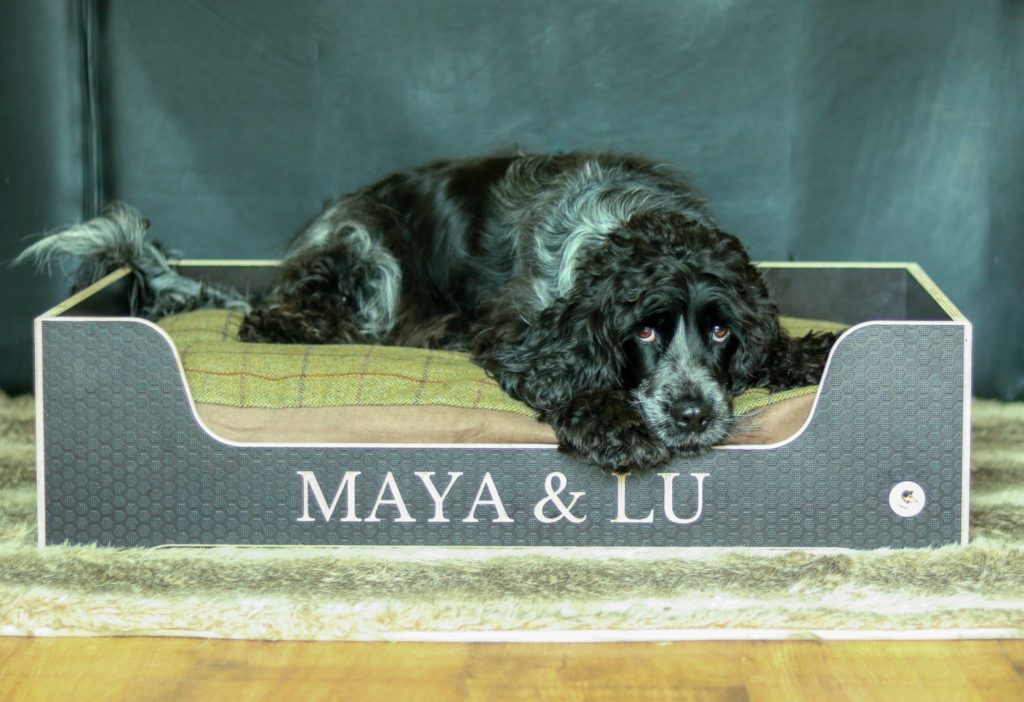 The beds are available to buy online from Chester & Cooke and I really recommend following the company on Instagram @chesterandcooke as Liz shares some really informative articles about dogs as well as images of her products and of course dogs!
Would you be tempted to treat your pooch to a Chester & Cooke bed? Maya and Lucia certainly think you should!
Love Sal, Maya & Lucia xxx