Dolgellau is such a picturesque town built almost entirely of stone it is surrounded by hills and lakes and is only 15 minutes drive from the coast. It really is the perfect location to base yourself for a walking holiday In Snowdonia National Park with your pooch and we booked a bijou little dog friendly stone cottage though Sykes Cottages  which I would highly recommend. In the weeks before we went I spent literally hours researching walks and was seriously contemplating having a go at Cadris, but it was not to be, because unbelievably we had chosen a week where Wales baked in mediterranean like sunshine, so sea and sand became the theme for most of our holiday. We all enjoyed a good paddle and swim in the sea and I will write a post on the coast at a later date, though it will not feature photographs of me in a bikini!!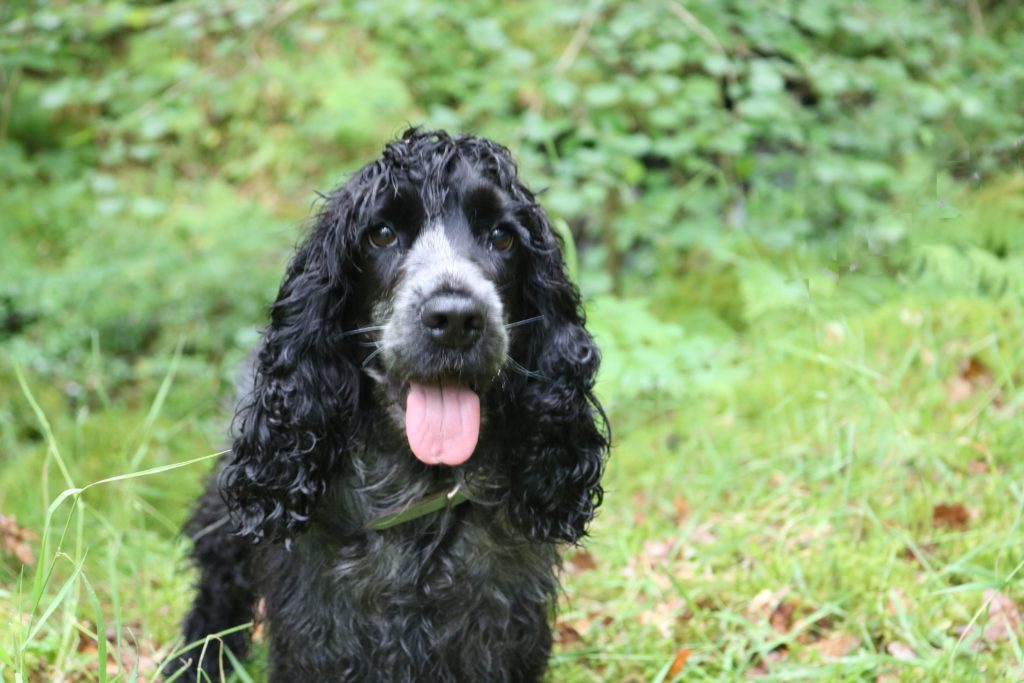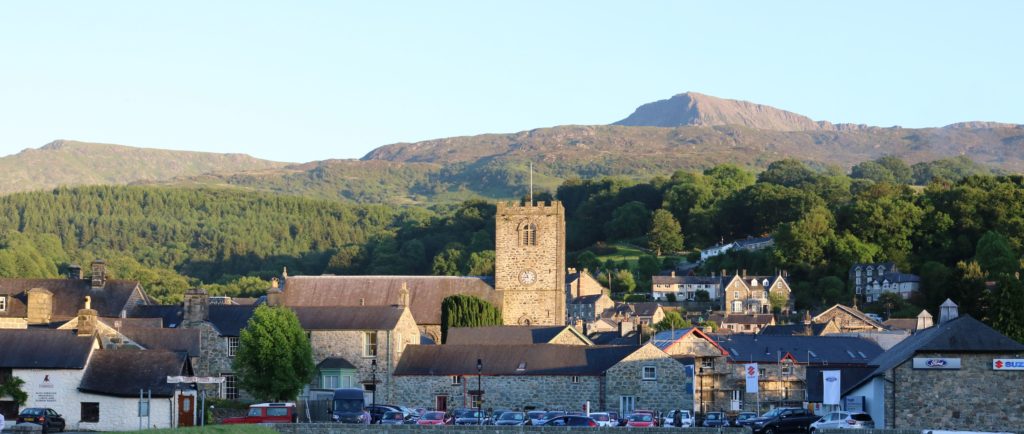 I cannot emphasise enough how dog friendly Dolgellau is, I did not see a pub without a bowl or two of fresh water outside and both the locals and tourists were unbelievably friendly to Maya. One of our favourite pubs to sit outside and enjoy a drink or two in the evenings was  the Torrent Walk Hotel I loved the beautiful flowers, Rod was impressed that they stocked a good range of real ale and Maya delighted in the attention and the odd treat too!! The pub has just started to do food, and I think we all give our paw of approval to the Rib Eye and salad!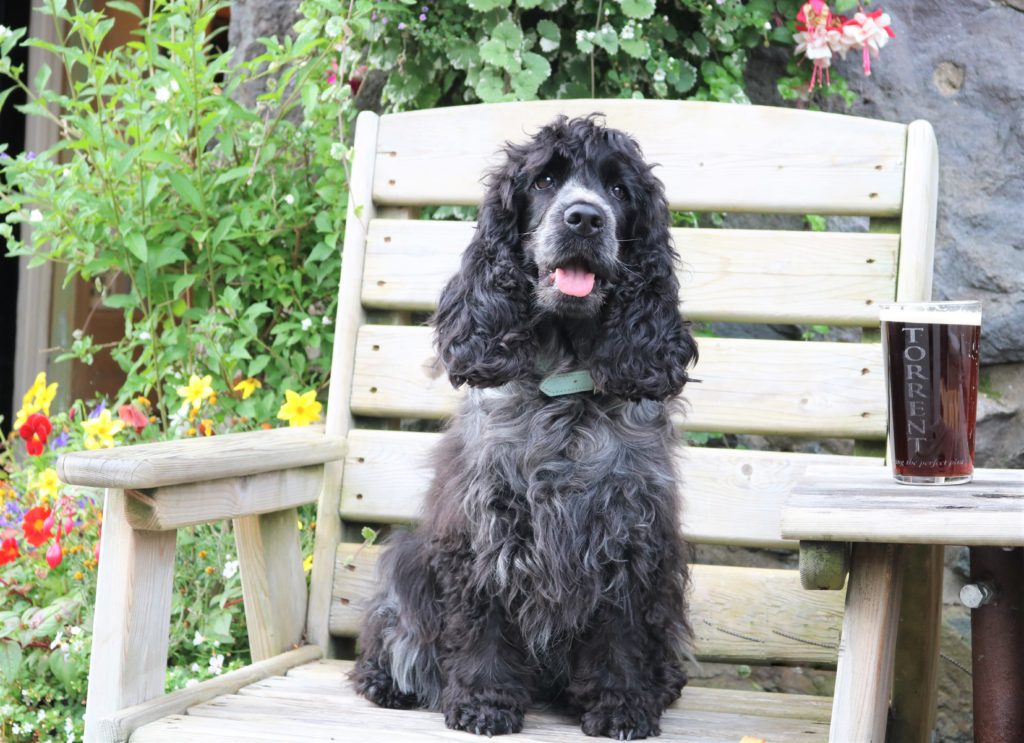 Another favourite watering hole was The Royal Ship Hotel, a gorgeous 19th century grade II listed coaching inn where dogs really are welcome, inside and out. We spent a few evenings here watching the world go by and had some lovely chats with fellow dog owners too.  In fact nearly every table had a dog or two relaxing by their humans feet or sniffing new friends. This place also served the best cappuccino but they do turn the machine off before 10pm so get there early if you want one. The food and beer are pretty pawsome too!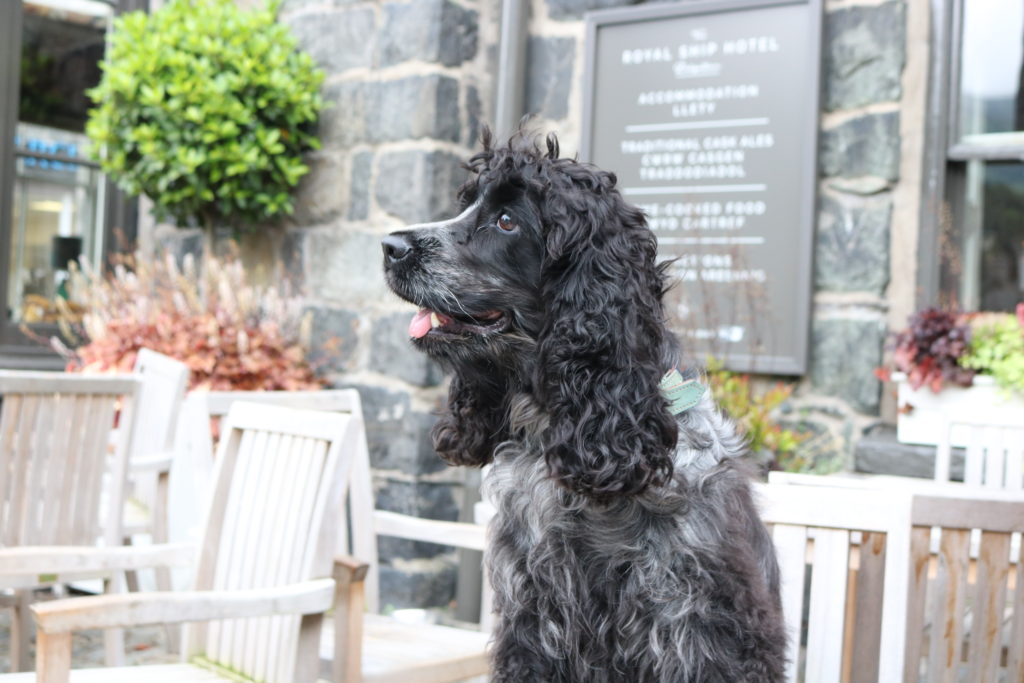 Honourable mentions go to The Stag Inn, which has a great beer garden and The Cross Keys, where novelly customers are welcome to bring in their takeaway or pack-up to enjoy with a pint! There are also quite a few bistros and cafes which welcome well behaved dogs but we did not have time on this trip to try them out.
Dolgellau was the location for the filming of a supernatural thriller called Requiem starring Lydia Wilson whilst we were visiiting, however despite endearing herself to some of the production crew Maya failed to make it onto the set!! It is easy to see why the town was chosen – the picturesque grey stone buildings are gorgeous and you can look up to the wonderful trees and mountains from just about anywhere in the town. There are a range of little artisan shops selling anything from bread and delicious Welsh cakes to woollen goods – sheep souvenirs are big! However I was a little disappointed to note that the outdoor shop did not welcome dogs – well that saved Rod some money I guess!!!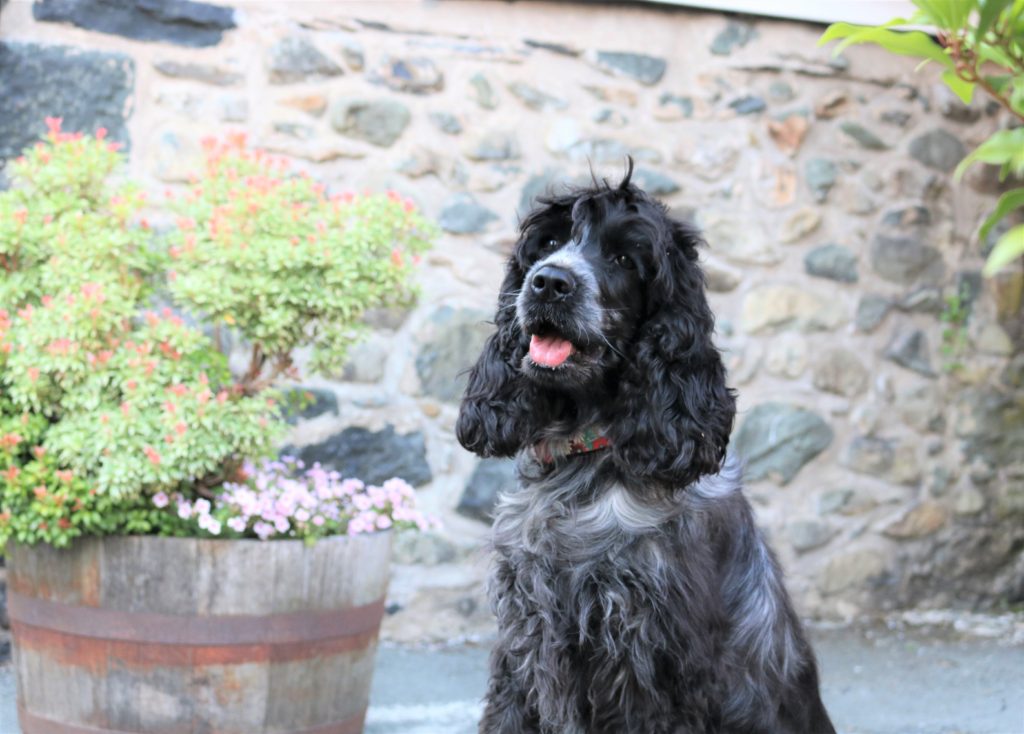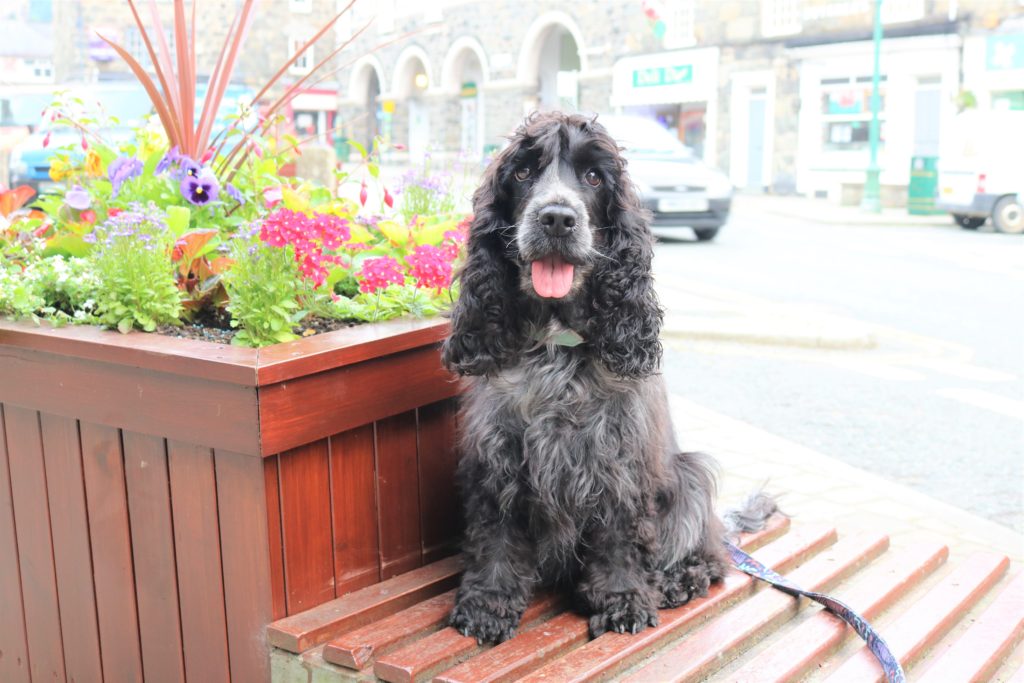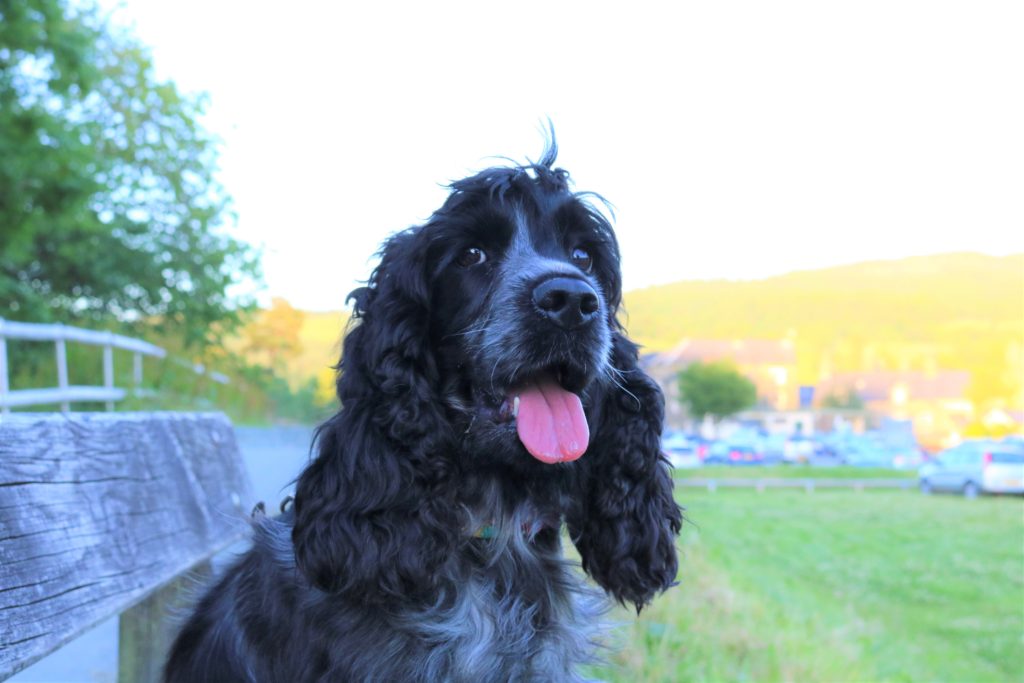 We did manage to get a couple of walks in towards the end of our holiday – The Torrent Walk is a must do if you are in the area. It is a 21/2 mile circular walk that follows the river Clywedog through it's stunning gorge. It is really beautiful and I found it quite hard to imagine that once there was so much industrial activity along its banks. The walk itself is well sign posted but the same cannot be said of the start of the walk – be sure to study this carefully before you set out, as we could not access the internet when we became a little lost finding it!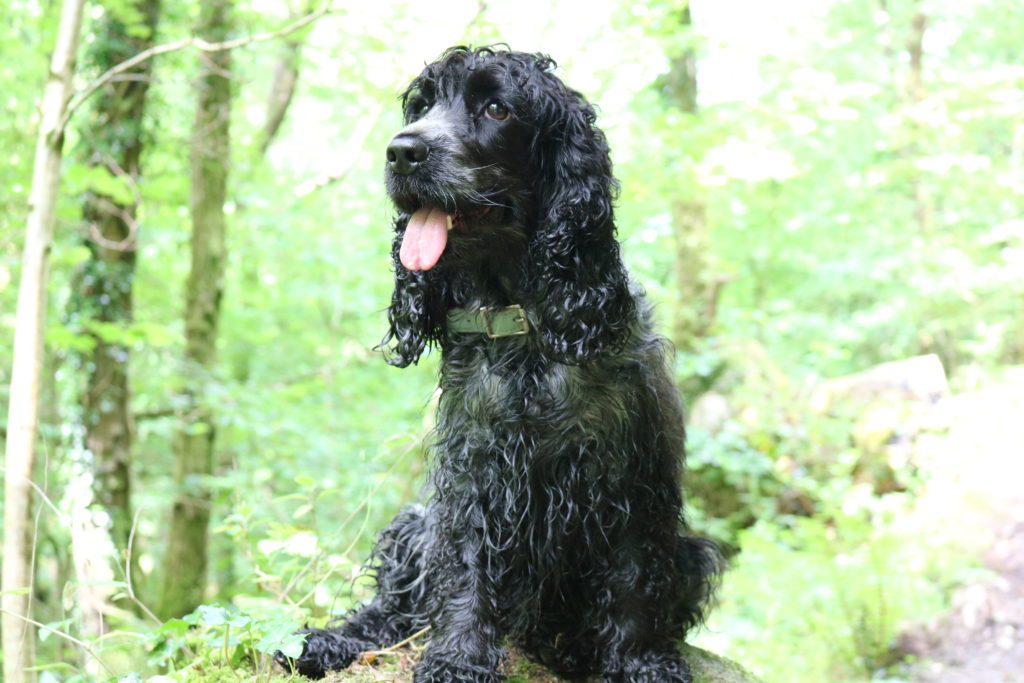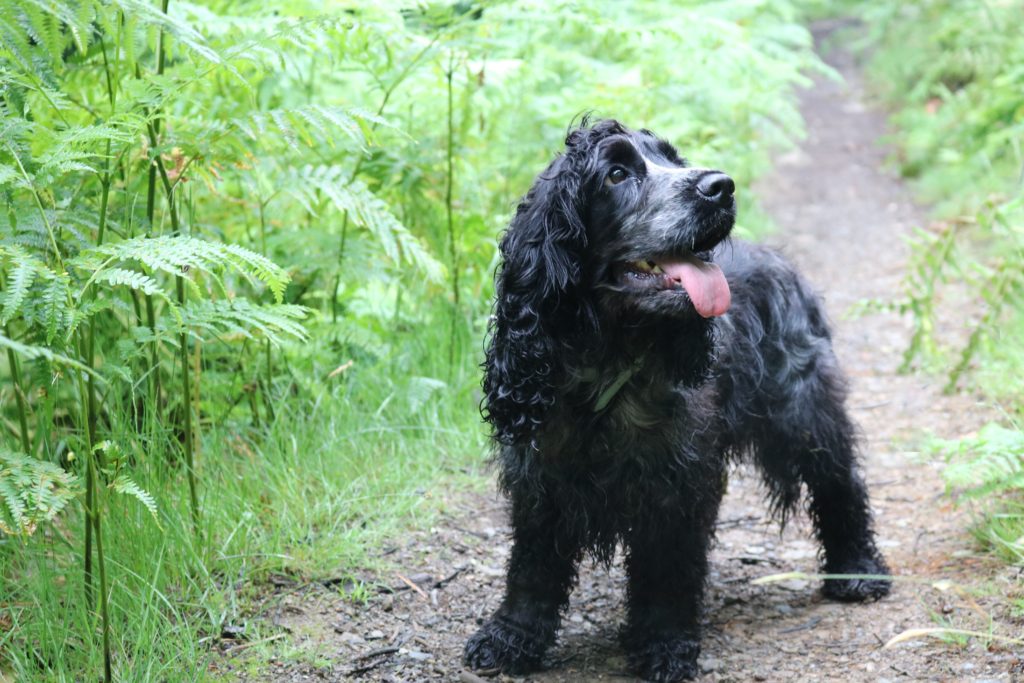 The Mawddach Trail (or Llwybr Mawddach in Welsh) is a walk that we had been meaning to do for years, a 9.5 mile walk form Dolgellau to Barmouth that follows the old railway line which was once popular with Victorian holiday makers visiting the fashionable resort of Barmouth.The wide, well marked path is suitable for cyclists and wheelchair users as well as walkers and is owned and maintained by the Snowdonia National Park. There are also a couple of dog poop bins with free poop bags along the way!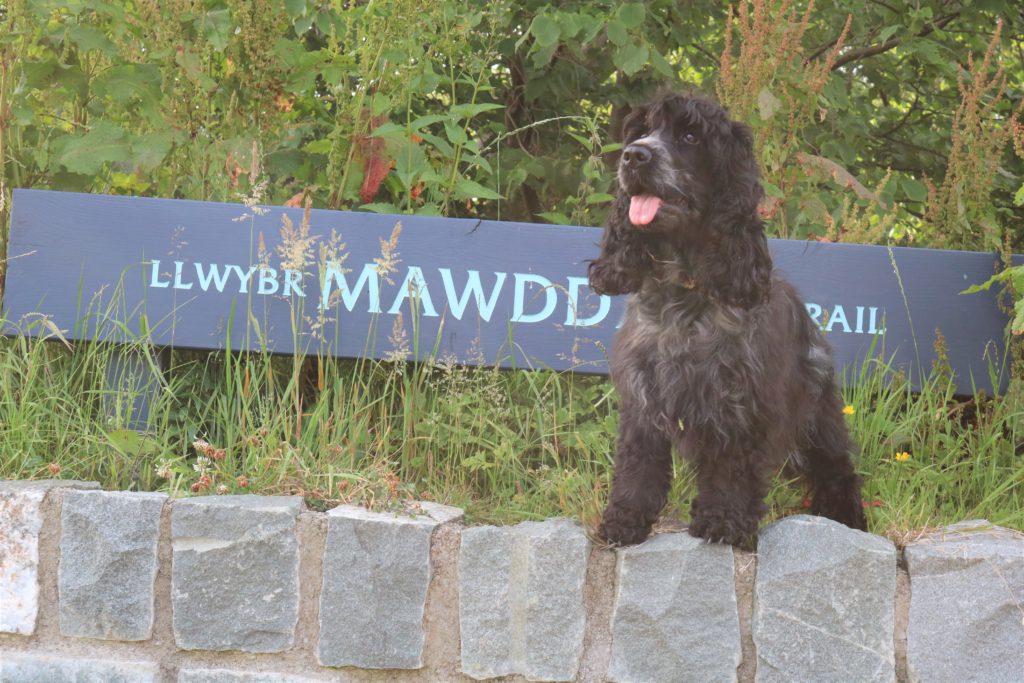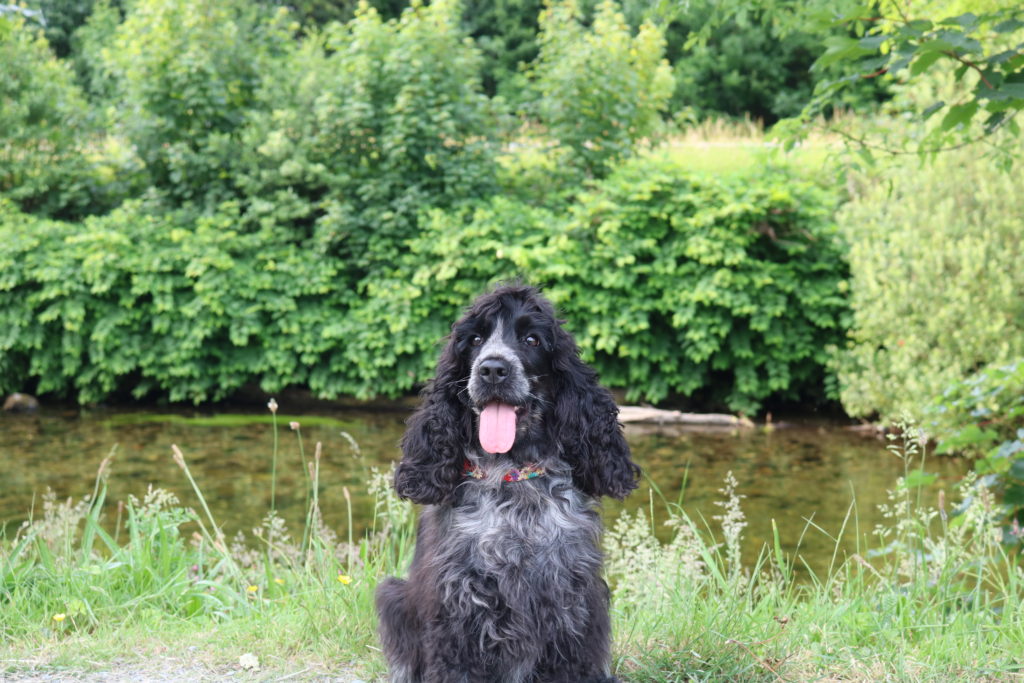 The walk along the estuary is really stunning and little Maya enjoyed running in and out of the water! You do have to keep an eye out for bikes though as the trail is very popular with cyclists and we ended up putting Maya on a retractable lead for her own safety!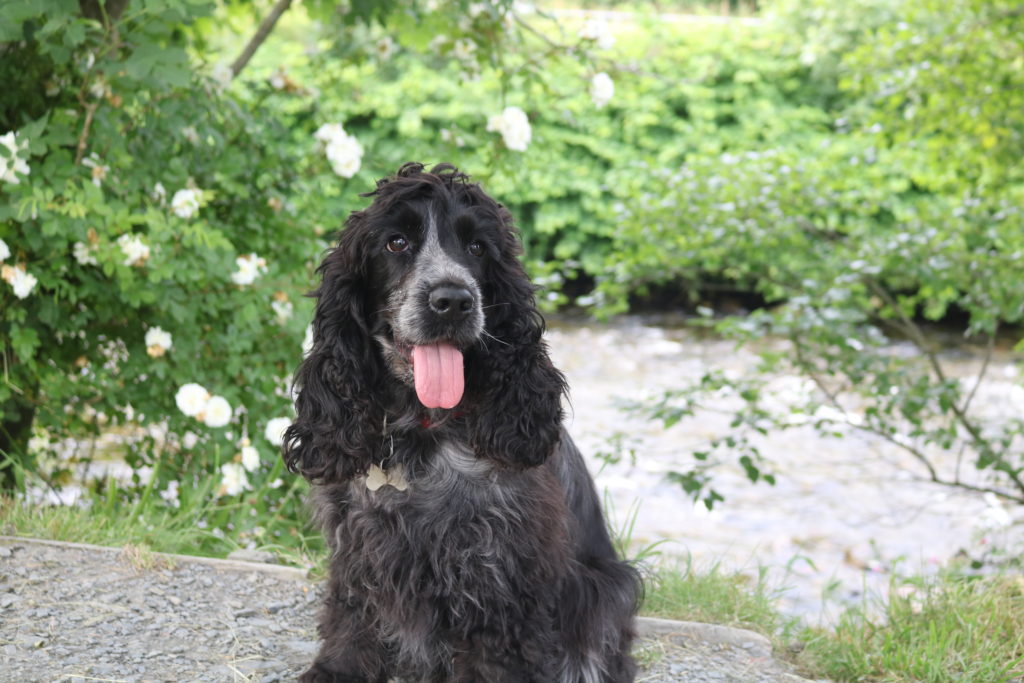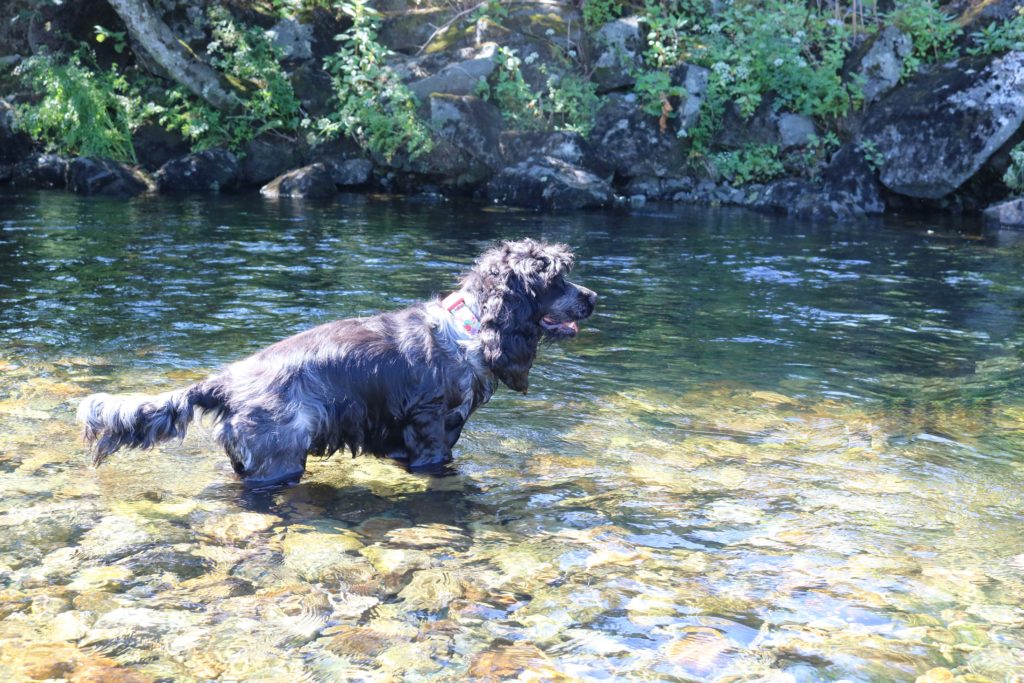 We stopped at the George III Hotel  at Penmaenpool for a welcome cold drink along the way another incredilby dog friendly watering hole that also serves delicious food. It also offers amazing views of the Mawddach Estuary and a gorgeous wooden toll bridge that actually does carry traffic! Do visit this place if you get the chance!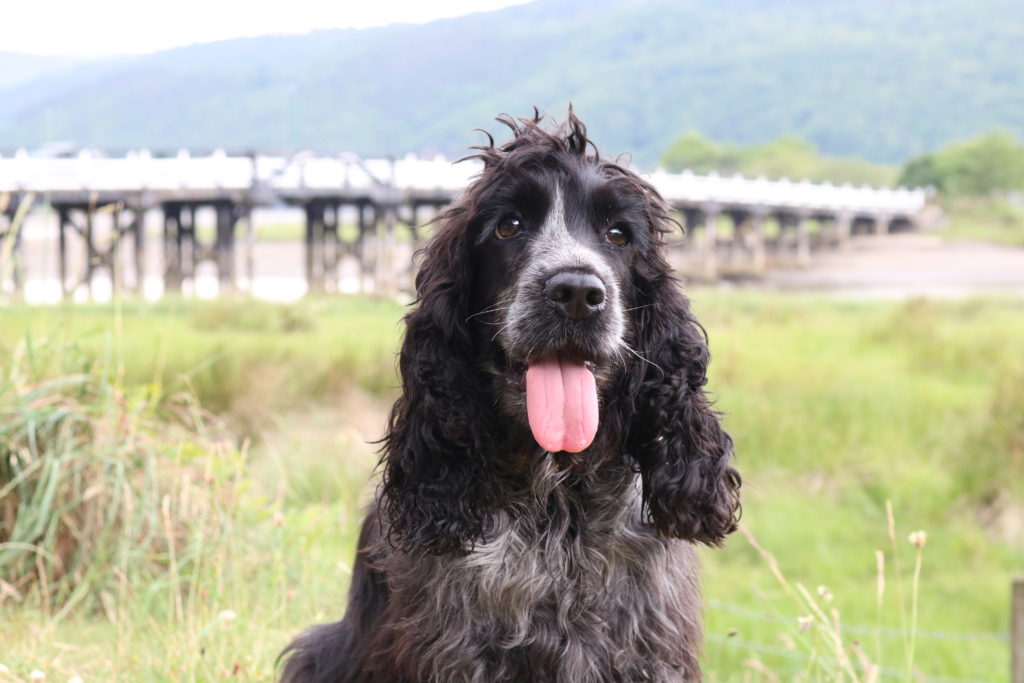 The views of the hills, the trees and wild flowers are just stunning and the estuary is rich in bird life too. Arthog Bog RSPB reserve is on the route  which uses an old signal box as an observation centre! That's what you call recycling!! We even spotted a couple of lizards baking in the sun by the side of the path and for our next holiday I have promised myself a decent pair of binoculars so I can appreciate nature even more.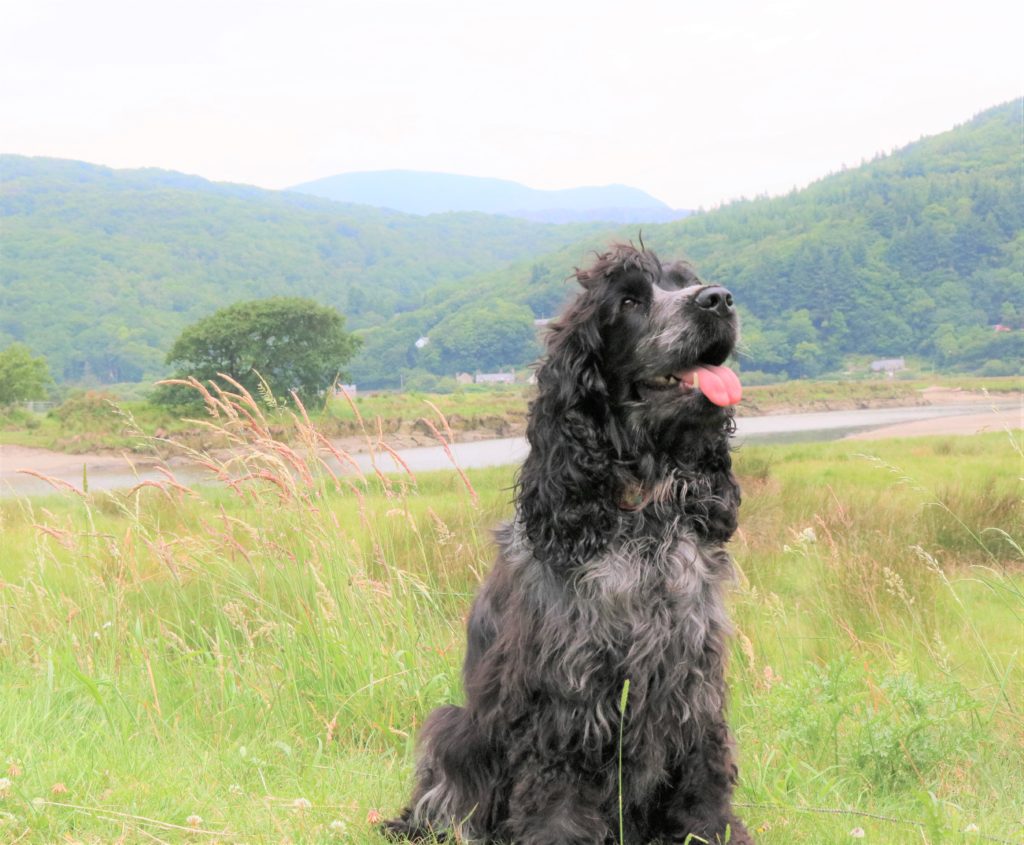 It really is a beautiful and easy walk and when we arrived in Barmouth we enjoyed an ice cream and a paddle in the sea before catching the bus back to Dolgellau. We will definitely go back to this part of Wales (is it wrong to hope for cooler weather??) so we can visit some of the many lakes and explore the area further on foot, the Precipice Walk is one that is on our agenda.
Do you take your dog on holiday? I'd love to know
Love Sal & Maya xxx