Maya, like lots of dogs, is not a fan of baths, in fact when I say the bath word or she hears the taps running she scoots off quick as a flash into her den!! Once she's upstairs though I appreciate her happy disposition as she just stands in the tub and lets me scrub her without a fuss – however the look of reproach in her eyes says it all. So I was intrigued when I became aware of a waterless, no rinse shampoo for dogs when I started following Serenity Pet on twitter, thinking "I must try that some time". A couple of months later I noticed that they were looking for bloggers to review the product so I got in touch and a few days later a well packed bottle of Serenity Pet No Rinse Dog shampoo arrived on our doorstep.
.The shampoo is PH balanced and only contains ethically sourced natural ingredients, which means there are no hidden nasties, and it is alchohol free and gentle on the skin too which is so important to me. It also smells absolutely gorgeous, although I'm pretty sure there are other aromas Maya prefers!!! The bottle is quite understated which I like and there were full "how to use" instructions on it – a simple and necessary thing that is so often missing in the quest for aesthetics these days!.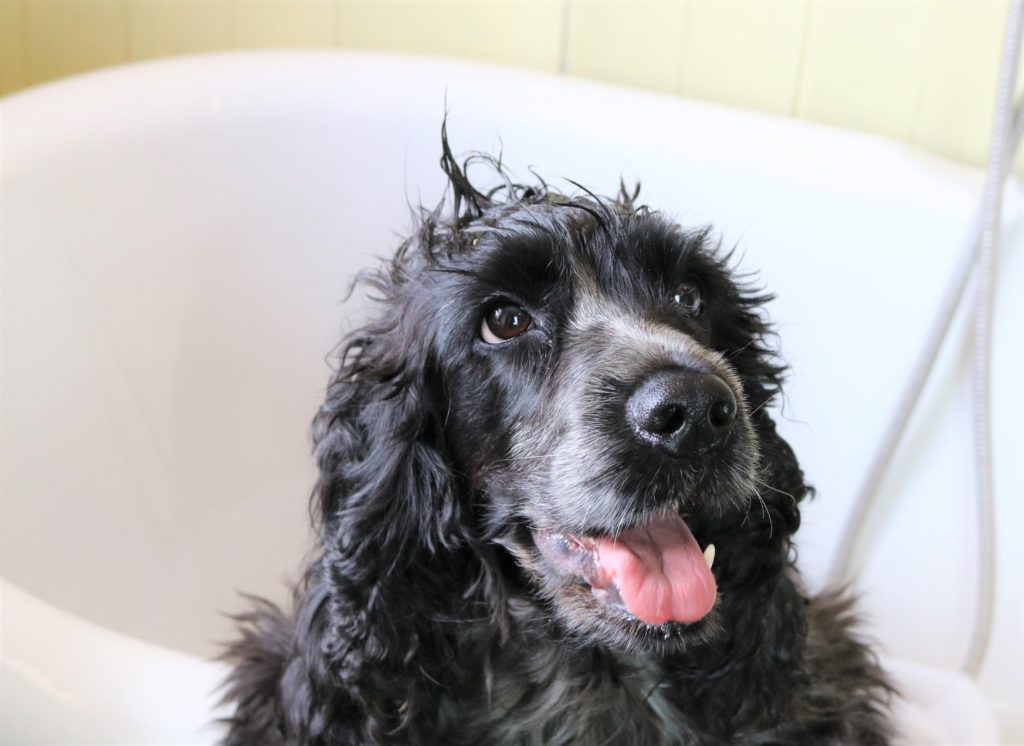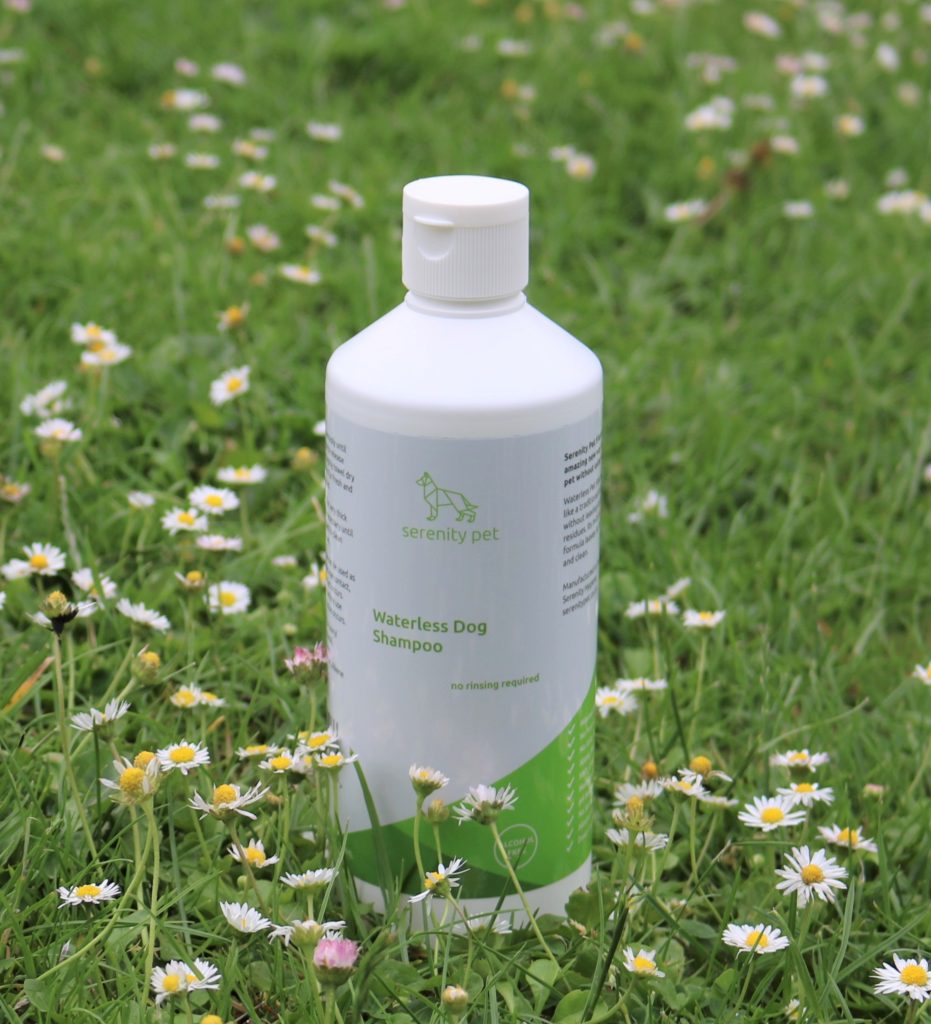 The arrival of the shampoo could not have been better timed as the very next day Maya rolled in goose poop shortly before we were due at a friends house for lunch! Serenity Pet No Rinse Dog Shampoo was about to face a very tough challenge indeed!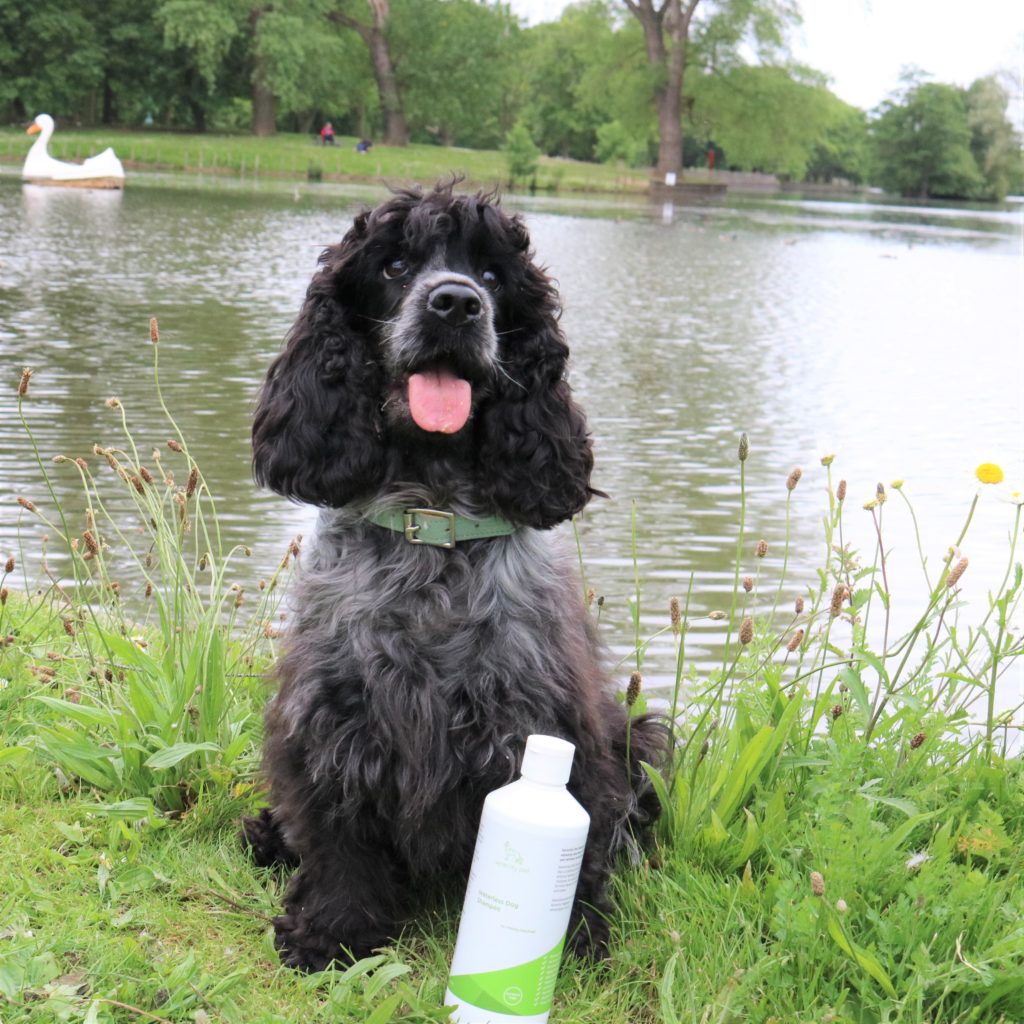 Maya looked very perplexed at being dumped in an empty bath, and when I opened the bottle and her powerful cocker nose caught a whiff of the beautiful fruity scent I think she thought it contained something edible and we were going to practise a new trick!! The shampoo is pretty easy to use – although I think a spray nozzle would make it even easier – I simply applied it to Maya's fur and massaged it in until it turned into a foam that works it's magic by breaking down the grease and dirt so it can be simply towelled away! Maya has lots of fur but this did not prove an issue for the shampoo! Maya was damp, but not soaked through and I then simply towelled her dry.. The process left her fur really clean and fresh smelling with no hint of Eau de Goose Poop detectable – a minor miracle!! In fact when we arrived at our lunch date, my friend even commented on how wonderful Maya smelt. (note to self – apply a little serenity to Maya when visiting friends!)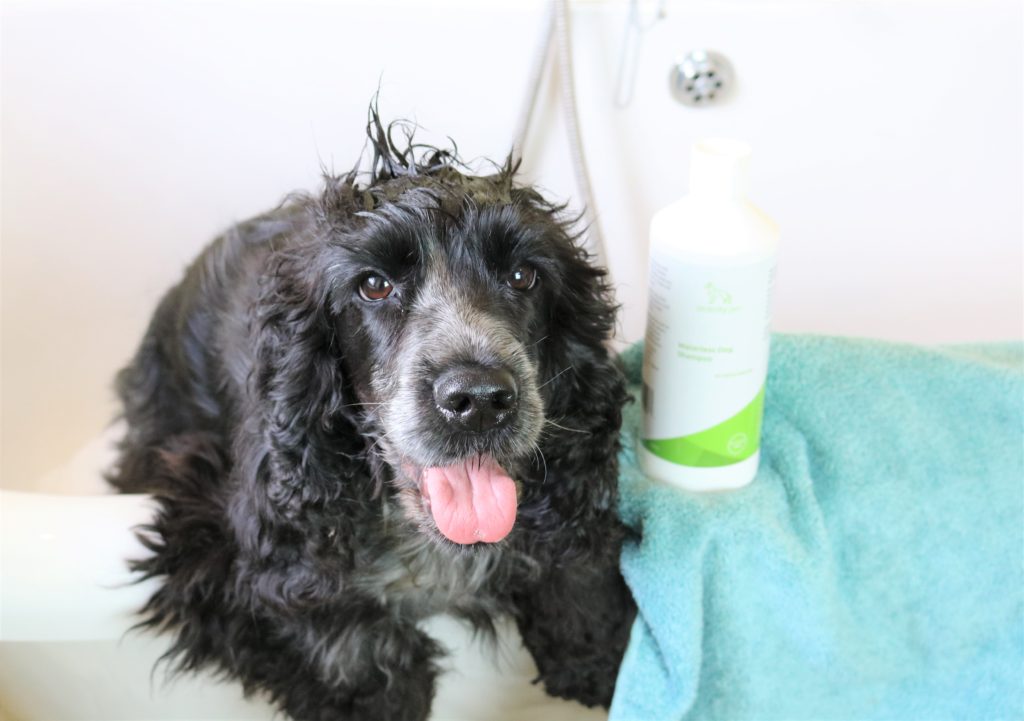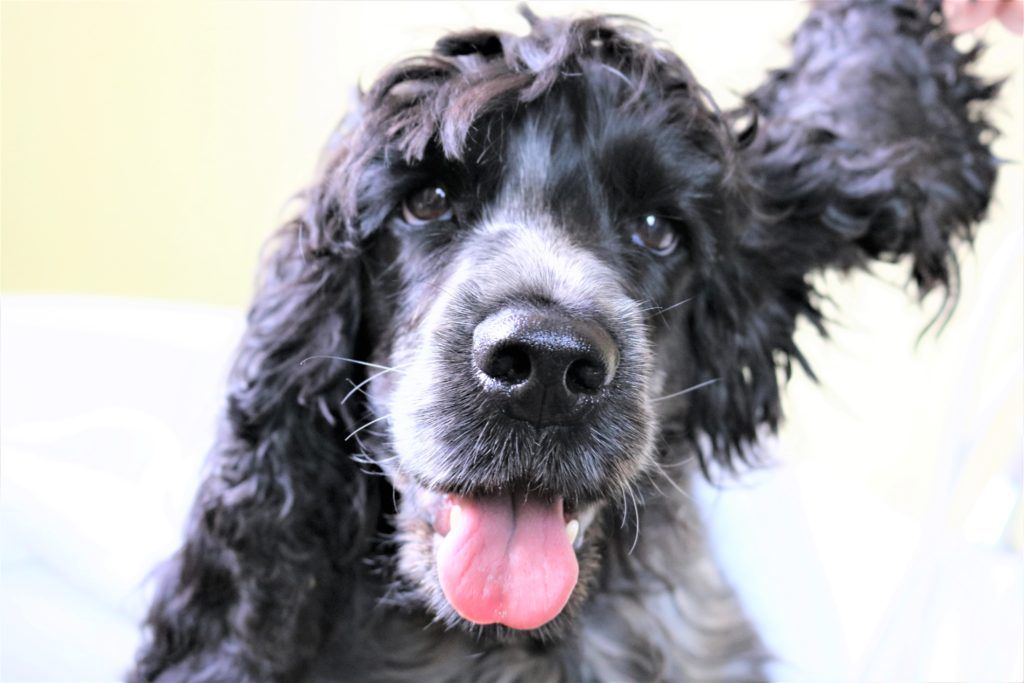 I put Maya in the bath tub to trial this shampoo, but you can use it anywhere. There are loads of scenarios where this product could be effectively utilised, eg if your dog is ill or nervous, is finding moving around difficult or simply just hates baths! I can also see me using it to spot clean – Maya is always dipping her ears in something or other, on holidays and when, as on test day I'm just simply short of time!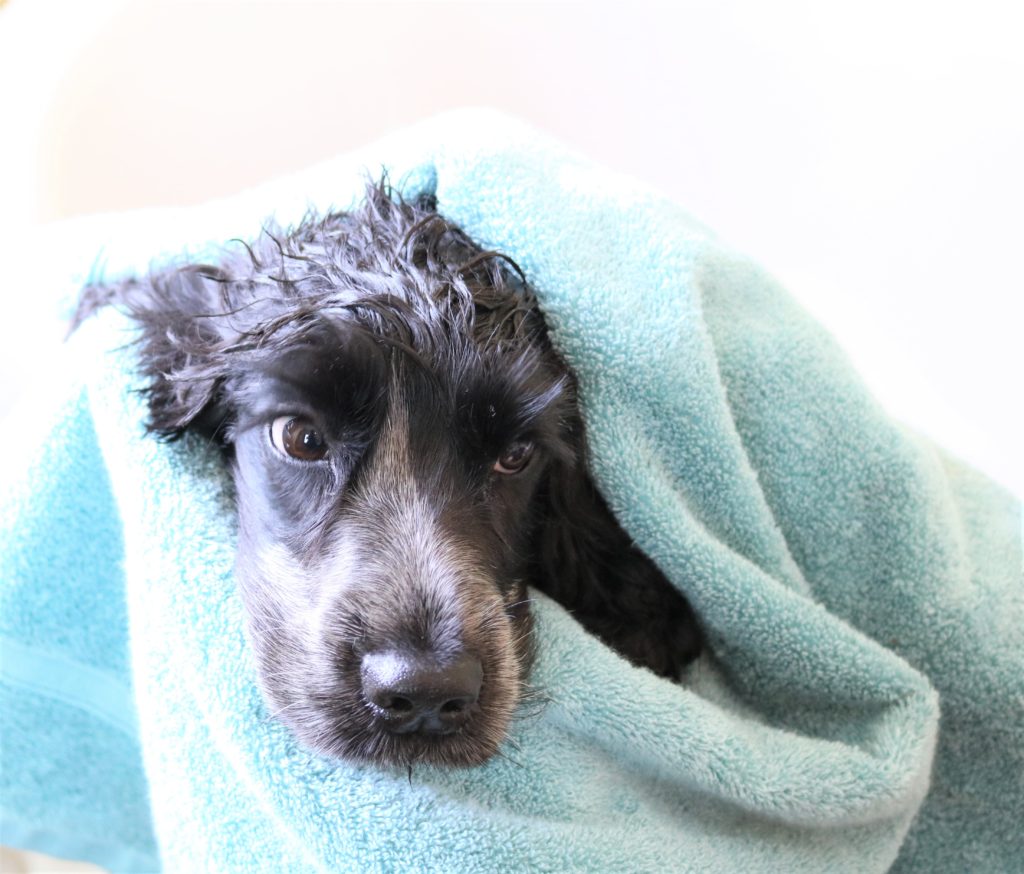 Serenity Pet Shampoo gets a massive paws up from us, it really lives up to it's name = a stress free bathtime equals serenity in my book! It is so effective and quick and easy to use too and Maya still smelt fabulous the next morning! You can order the product which is attractively priced at £9.99 for a 500ml of dog shampoo from their website and the company have so much confidence in their product that they offer a 100% Satisfaction guarantee
"We know trying something new can be a bit daunting, so we are offering a NO RISK trial. If you don't like the product for any reason, we will refund you in full. We KNOW our product is marvellous, we just want you to love it too!" – Serenity Pet
Serenity Pet are on Instagram, Twitter and Facebook and i know that they'd love you to get social with them! (there is a 20% discount code on their instagram page at the moment!) The company also offer a range of products for cats, horses and small animals so all your pets can benefit from a quick and stress free clean up. Big thanks to the team for gifting us a bottle to try. Here's to us all having clean and fruity smelling dogs this summer!!
Love Sal & Maya