If you've been reading our blog for a while you may remember us reviewing Pure Pet Food back in 2017. I was so impressed with it that when we got Lucia we actually fed her on the Duck Delight flavour for 3 months before switching her over to raw. You may also remember that for us raw feeders I recommended this healthy dog food as a great choice for holidays, as sometimes it may be impractical to store/transport your dogs frozen food. Now what about this for an amazing coincidence, just 2 weeks before we were due to go on holiday the guys at Pure Pet Food got in touch with us on IG to ask the girls if they would be willing to taste test their freeze dried varieties. Needless to say I have never responded to an IG message so quickly! – Yes, yes, yes, they would love too!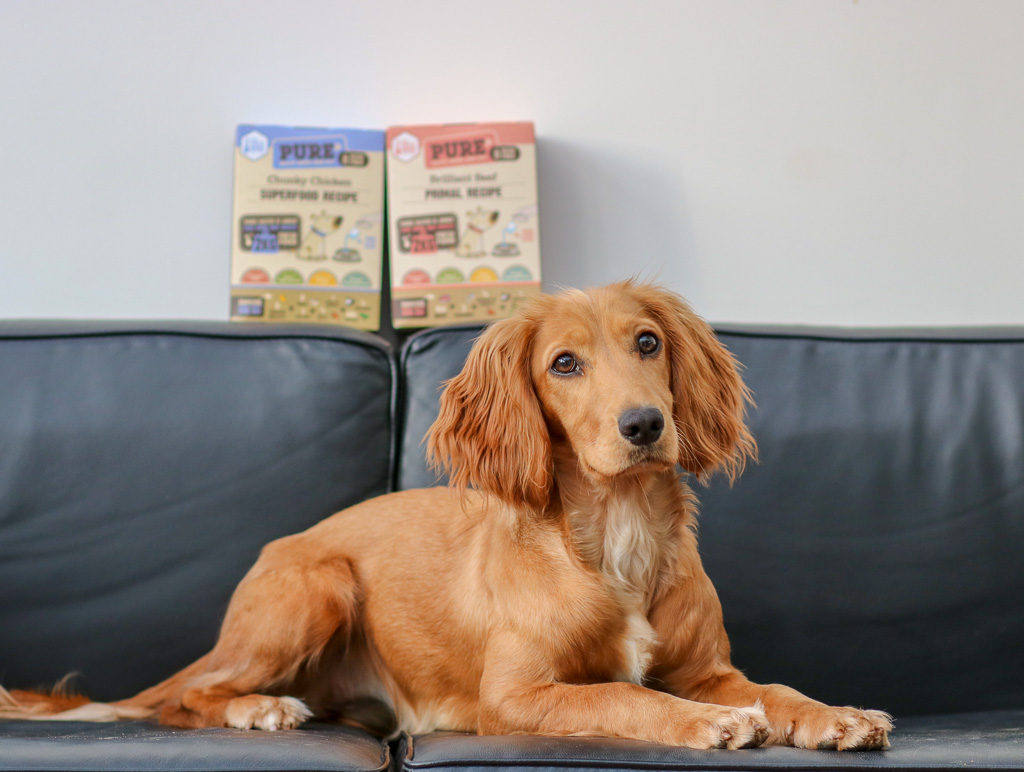 Pure Pet Food sent us the Brilliant Beef and Chunky Chicken freeze dried superfood recipe flavours to try. (And I must mention here the super fast and efficient delivery service, we have always received our order the following day with a time slot advised by the courier ) Pure's freeze drying process allows the meat to be preserved with zero exposure to high temperatures and as no preservatives are added, this means that it is as near as it can be to a raw diet. The Brilliant Beef contains 50% beef, vegetables, coconut and minerals and the Chunky Chicken contains 40% chicken, egg, vegetables, coconut and minerals. Pure food does not contain any rendered meats, wheat, corn, soya, colours, taste enhancers or sweeteners and all the ingredients are 100% human grade. Similarly to the air dried food the freeze dried food needs to be combined with water to rehydrate it and so a 2KG box makes 8KG of food, which makes it pretty economical to feed too.
One thing I really like about Pure as a raw feeder is that it is available in a handy 500g pack and lasts for up to 12 months in a cool dark place once the bag has been opened. (Obviously once the food has been rehydrated, you must treat it as fresh.) As a matter of fact I have always kept a box of the dehydrated option in my larder since my initial review and have been relieved I did on more than one occasion. The only thing that will change now is that I will swop to the freeze dried as it more closely mimics a raw diet.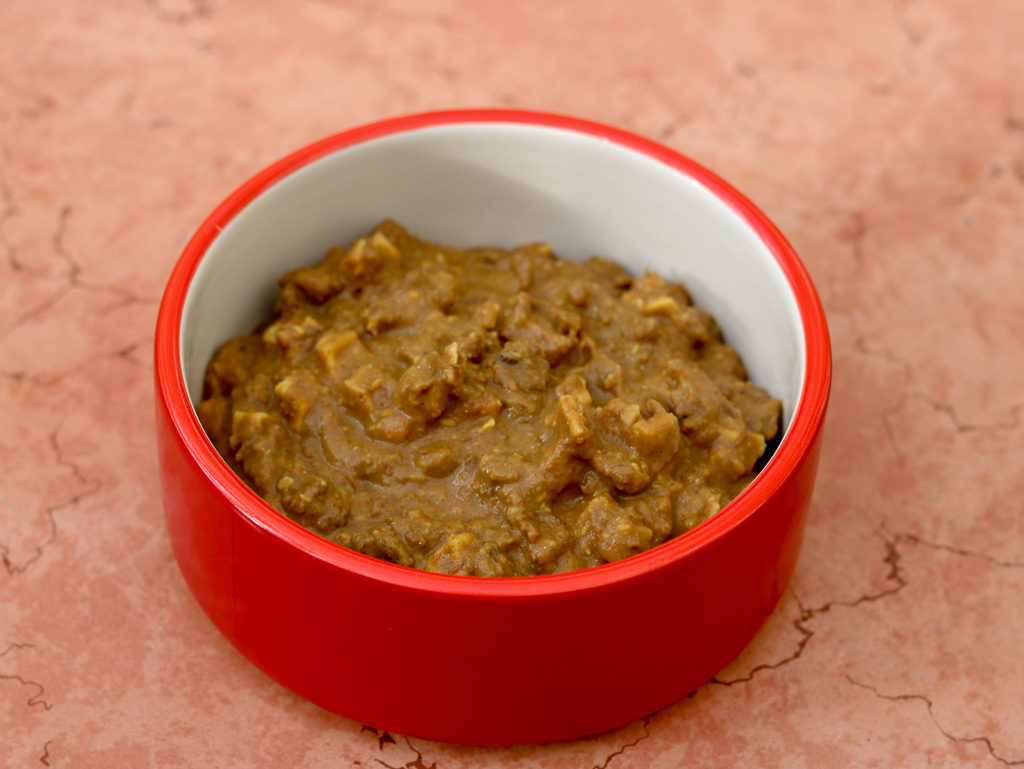 Lucia loved both flavours, but I think the Brilliant Beef was her favourite, whereas Maya definitely favoured the Chunky Chicken. Mind you, I don't think many dogs would turn their nose up at this food and there are lots of success stories on the site from the pawrents of fussy eaters! Another big plus as far as I'm concerned is that Pure can trace the provenance of all their meat and are fully approved by PETA.
The food is prepared in a human grade kitchen in Yorkshire and the company are certified by both the human and animal food authority. This brand has come a long way since I first spotted them on Dragons Den and fully deserve their success. Of course Pure Pet Food is a great choice as the primary diet for your pooch too and is available to buy online and from Pets At Home. Huge thanks to the guys at Pure for gifting us some products in exchange for an honest review.
Love Sal, Maya & Lucia xxx