I love walking Maya (and now Lucia too!) on a frosty winters morning. Even in an urban environment everything looks beautiful and pure. Winter also means I am extra vigilant about protecting Maya's paws. The shorter days that winter bring mean more road work and along with the propensity for salting pavements on icy mornings I think it's the sensible choice to use a paw wax. I am a great fan of organic and natural products so when I found out on twitter about Dogs Adored I decided to try out their paw wax.
The wax is made from human grade ingredients, including shea butter and bees wax, and it truly smells and feels gorgeous. Just a little rubbed between thumb and fingers is enough so the little pocket sized 60ml pot which retails at £8.99 lasts for ages. I actually bought the wax as part of the Mini Pamper Box (£9.99) A genius idea that you can mix and match two products from the range, I chose to add the Little Beast Bar pet shampoo which is also fabulous. Buying it this way meant it came in a lovely presentation box, perfect if you want to give a special fur friend a present.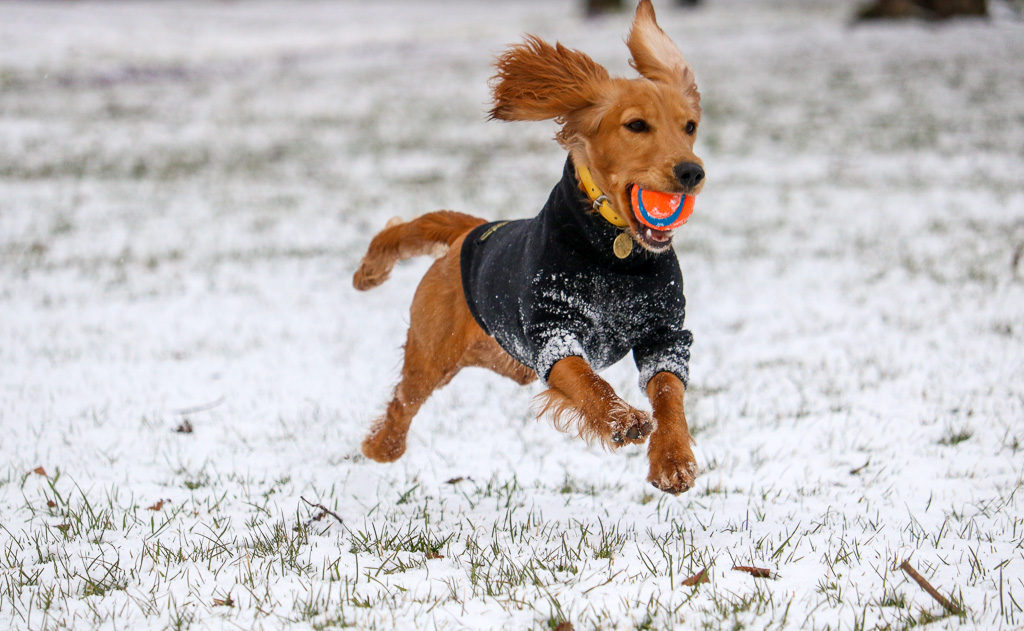 *
I found that the wax increased grip on the icy pavements and will prevent the formation of ice balls too. As an aside it also increased Mayas grip on my shiny laminate floors. Paw wax also goes a long way to protect against irritants such as nettles and ivy so it's really beneficial to use all year round. We have done some really long walks since using the wax and I can honestly say that Maya has not had sore pads, unlike my soles in my £200 plus walking boots!!
Dogs Adored is an eco friendly business with an owner that really cares about her customers. There is a nice range of products that I am sure will be extended. I will definitely visit them again soon. Just to be clear this review is entirely my own unbiased opinion and I did not receive any free products or payment for writing it.
We are planning lots of exciting walks and adventures this winter and hope that you will all enjoy getting outside with your dogs – remember protect those paws!
Sal & Maya xxx