When I started to feed my dogs a raw diet back in the early 90's to be honest I was seen as a bit of a crank! On the one hand I can totally understand why feeding a BARF (Biologically Appropriate Raw Food) diet might be daunting for some and I'll be honest back in the early days I'm sure my huskies and akitas were missing out on some essential vitamins because in pre internet days (for those of you that remember them!) it was hard to find good nutritional information, but do I feel guilty? Definitely not! Because I am convinced that compared to the commercially produced dog foods available at that time my dogs were getting a much healthier deal.
So fast forward to the present day and here I am still feeding a raw diet to my two cocker spaniels that I prepare from scratch but recently I've been asking myself why, because there are many companies producing good quality raw food for dogs and one of the brands I had been looking at feeding Maya and Lucia is ProDog Raw so perhaps it was serendipty that they got in touch and asked me to review their raw dog food range on the blog,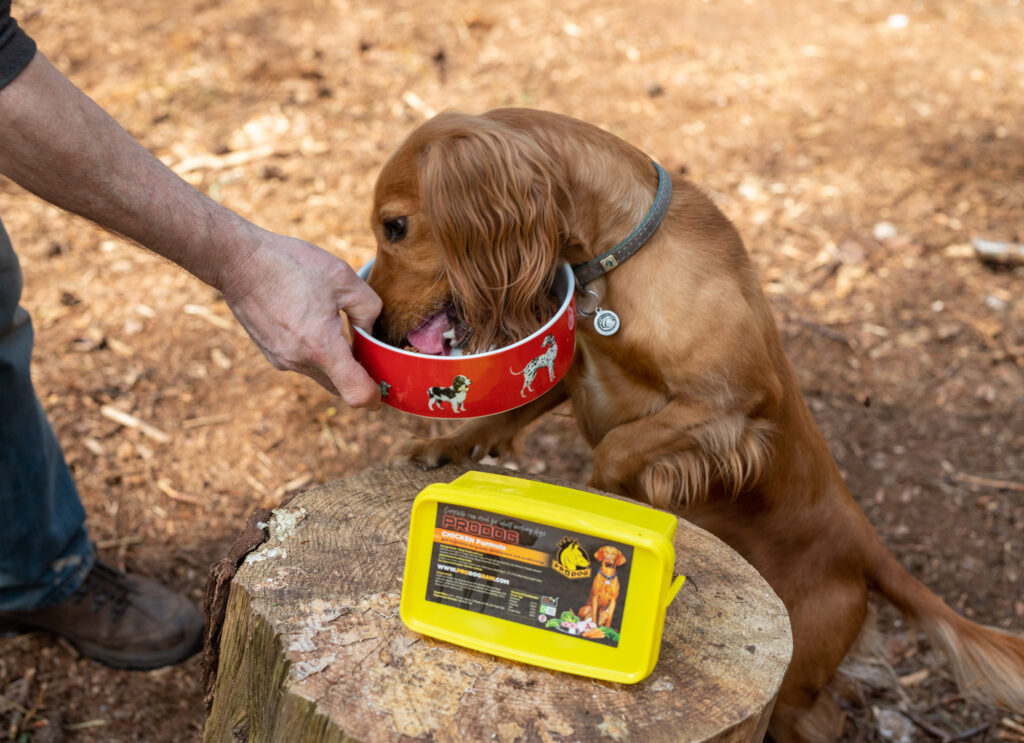 ProDog Raw Dog Food
ProDog Raw is an award winning brand that produce species-specific raw dog food, and natural support supplements aimed at working dogs. Now my spaniels are not working per se but they do lead very, very active lives and so need a diet that delivers optimum nutrition.
Only human grade proteins from ethically managed Defra Approved UK farms are used to produce ProDog Raw and as soon as I opened one of the tubs the high quality of the food was apparent.
ProDog Raw produce two core ranges of raw dog food – The Complete range and the 80:10:10 and it is important to understand the difference.
The ProDog Raw Complete Range, as it's name suggests is perfectly balanced and contains all the nutrients your dog requires to flourish and perform at his best. Literally all you need to do is defrost and serve. There are a range of protein sources to choose from including Raw Rabbit, Raw Beef with Offal and Raw Duck.
The 80:10:10 on the other paw contains only the Meat or Fish Protein Source (80%), Offal (!0%) and Ground Bone (10%) which means that it is up to you to add vegetables, fruit and other nutrients and toppings to suit your dog's nutritional requirements. Of course this gives you the freedom to create the beautiful aesthetic bowls of food that you see on Instagram but never forget that it's the nutritional content that is important because your dog won't care what it looks like!! Again there are a huge range of protein sources to choose from and that's great because I believe rotating the protein sources I feed my dogs ensures that they are receiving the most balanced nutrient-rich diet possible. (Always ensure your pooch is tolerating one protein before introducing another)
ProDog Raw have a wealth of information related to raw feeding on their site and are happy to advise you on choosing the right options for your dog including breed specific advice.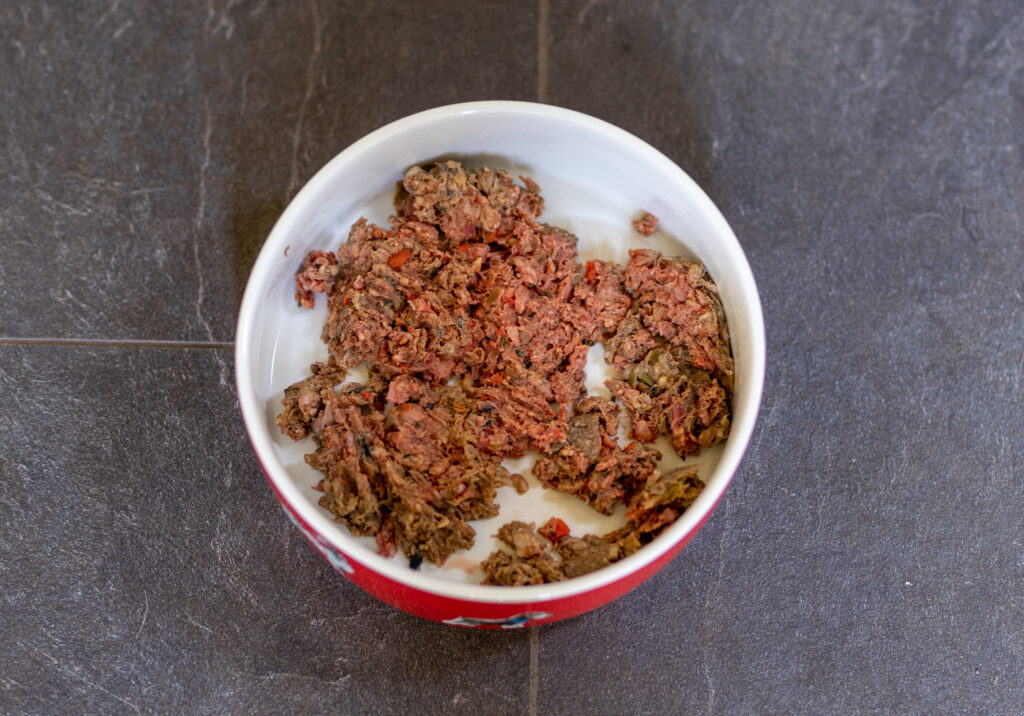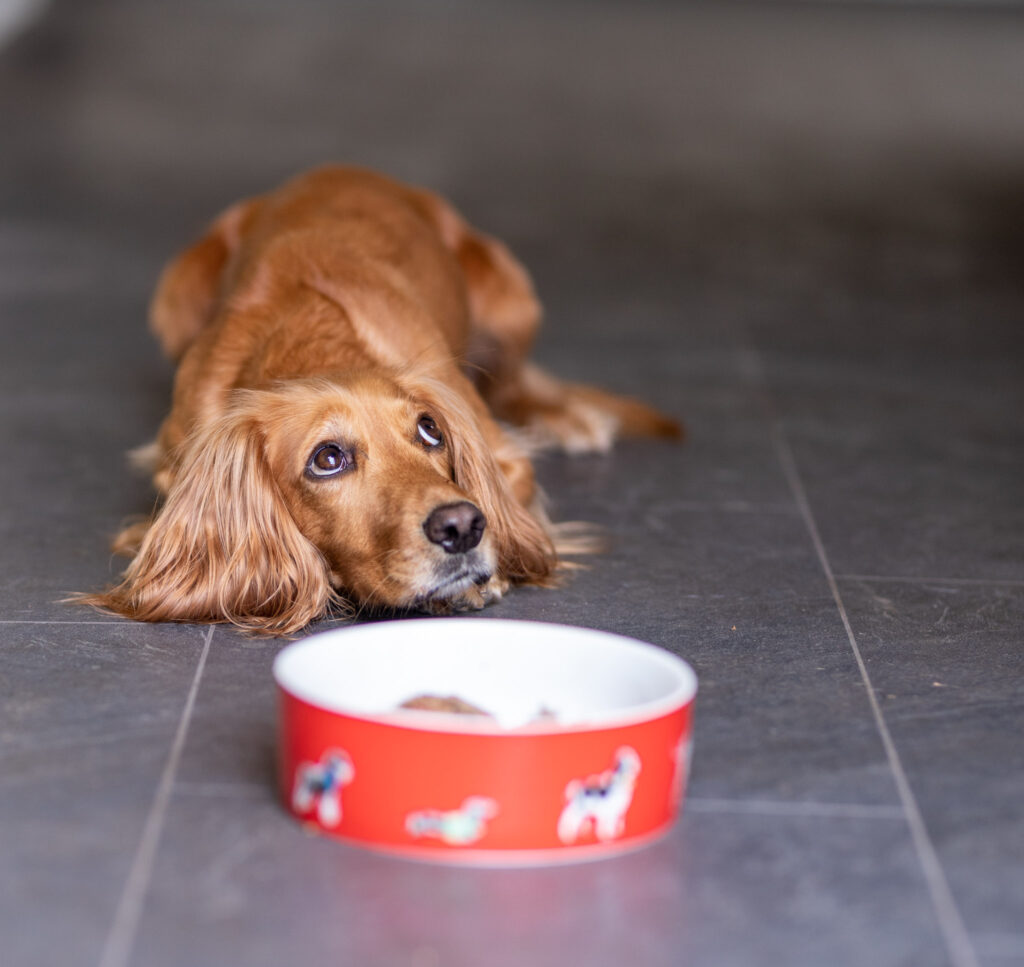 Supplements
So if you feed a 80:10:10  raw food diet to your dog they will benefit (even dare I say it, need) some sort of supplement added to their diet. The good news is that ProDog Raw have this covered too and produce a range of supplements that can help to keep your four legged friend in peak condition. We tested the ProDog Boost and although I didn't notice any difference to speak of in my spaniels (remember they eat a balanced raw diet with added supplements anyway) I was super impressed with the ingredients and will definitely consider using it in the future in place of my regular one.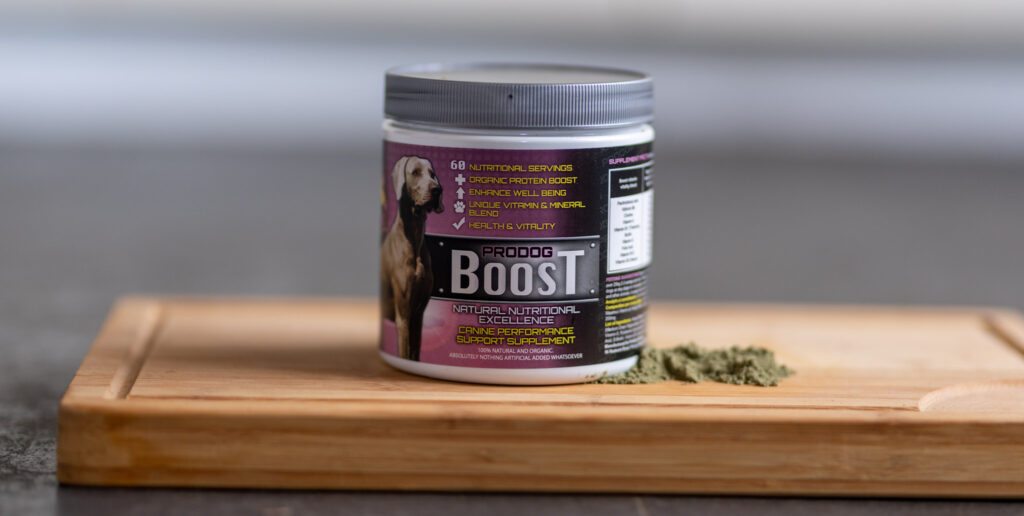 Packaging
By now you probably all know that a brands green credentials are important to us, so I'm pleased to say that ProDog Raw's packaging is 100% recyclable and reusable and the liners are compostable and reusable as cushion fillers etc, in fact if you return the wool liners to ProDog Raw they will reward your pooch with some free treats with your next order.
The Taste Test
So as Maya and Lucia are used to a raw diet of course the devoured the food with relish only faster than usual because when I am reviewing dog food for the blog is the only time I allow them to eat out of a bowl instead of a kong or similar!
ProDog Raw Natural Treats
Treats are life as far as my dogs are concerned, well especially Maya and Prodog Raw produce a range of healthy dehydrated 100% natural dog treats. The brand are advocates of reward based training and these delicious treats will certainly give your pooch the incentive to learn that new trick!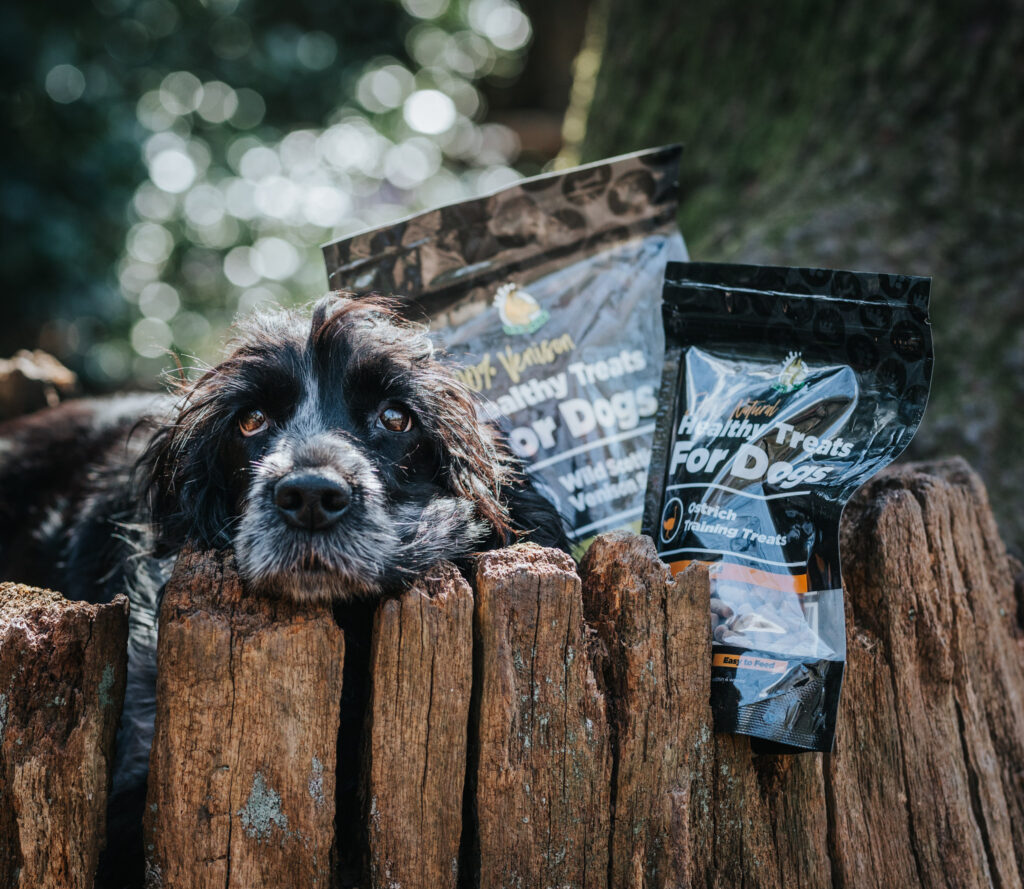 Cost of feeding ProDog Raw
I think lots of folk are put off feeding their dogs a raw diet due to the perceived cost and complexity when they look at the beautiful images on some raw food influencer's Instagram feeds. It doesn't have to be expensive though to feed a BARF diet! For instance if I were to feed my 10kg working cocker spaniel Lucia on ProDog Raw Complete it would cost me less than £1.20 a day. Of course if you want your dog to sit down to a Micheline Paw Star looking meal, and why not if that's your thing, it could cost a bit more in total, but the 80:10:10 base is high quality and very reasonably priced.
Advantages to Raw
Over the four or so years I've been on Instagram I have witnessed many dog's switch to a raw diet and their owners being overwhelmed at the difference in their pooches condition, health and behaviour and of course poops! All things that I have been taking for granted with the beautiful dogs that I have been lucky enough to have in my life for years. It seems obvious to me that feeding a clean, species appropriate diet will result in less allergies, better health and more energy, after all don't you feel and look better when you follow a healthy diet? However of course feeding a BARF diet will not always suit every dog and human and that's OK because these days there are other low processed dog foods available that I would definitely urge you to consider as an alternative to kibble!
Disadvantages
So I want to be fair and point out a couple of things that you need to be aware of when it comes to feeding a raw diet. I occasionally read scare stories relating to food poisoning caused by bacteria, but of course all raw meat contains bacteria so if you feed raw you must be scrupulous with cleanliness and food hygiene. Also ensuring you only feed good quality raw food and defrost it properly is imperative.
Taking raw food on holiday or hiking can be a pain, personally I don't, preferring for the sake of convenience to feed Maya and Lucia Cold Pressed dog food, but of course it's definitely possible. Just make sure your holiday accommodation has sufficient freezer space. Another thing to consider is if your dog has close contact with immune compromised people or young babies bacteria could be transferred by your pooch licking them and it's for this reason that Maya and Lucia are not signed up to the PAT dog programme because they do not allow raw fed dogs to take part.
I don't want to preach incessantly about the advantages of feeding a Raw Diet in this post because I know all pet parents are making the dietary choices for their pooch that they believe will allow them to thrive and live their best lives, but I will leave you with this thought, if you were a dog what would you prefer – a bowl of dry biscuits or a bowl of real human grade fish, meat, offal, veg and fruit and other functional ingredients. If you are considering transitioning your dog to a raw diet for the first time I would really recommend doing lots of research and consulting with professionals that understand raw feeding however if you have a working or highly active dog I wouldn't hesitate to recommend  ProDog Raw who have very knowledgeable folk on hand to help and advise you. Visit the ProDog Raw website here to find out more.
Love Sal, Maya and Lucia xxx
ProDog Raw gifted us a supply of food in return for an honest review.
The views expressed in this post are my opinion. Please research raw feeding thoroughly before transitioning your pet to a BARF diet.