Maya really likes food, I mean really likes food, well to be truthful she is just plain greedy. If she had her way dinner would be a race and I'd be suprised if it lasted more than 60 seconds. Eating too fast can cause dogs various issues such as bloat and vomiting so ever since Maya has been a puppy she has eaten her meals out of a slow feeder bowl. Her current bowl really is adept at slowing down the speed at which she consumes her breakfast but lets be honest – it is not very stylish! So when I was sent a couple of portable slow feeders by Fellipet in return for an honest review I was intrigued. Could this mean that all those beautiful pottery dog bowls I regularly see and lust after on social media would be an option for us??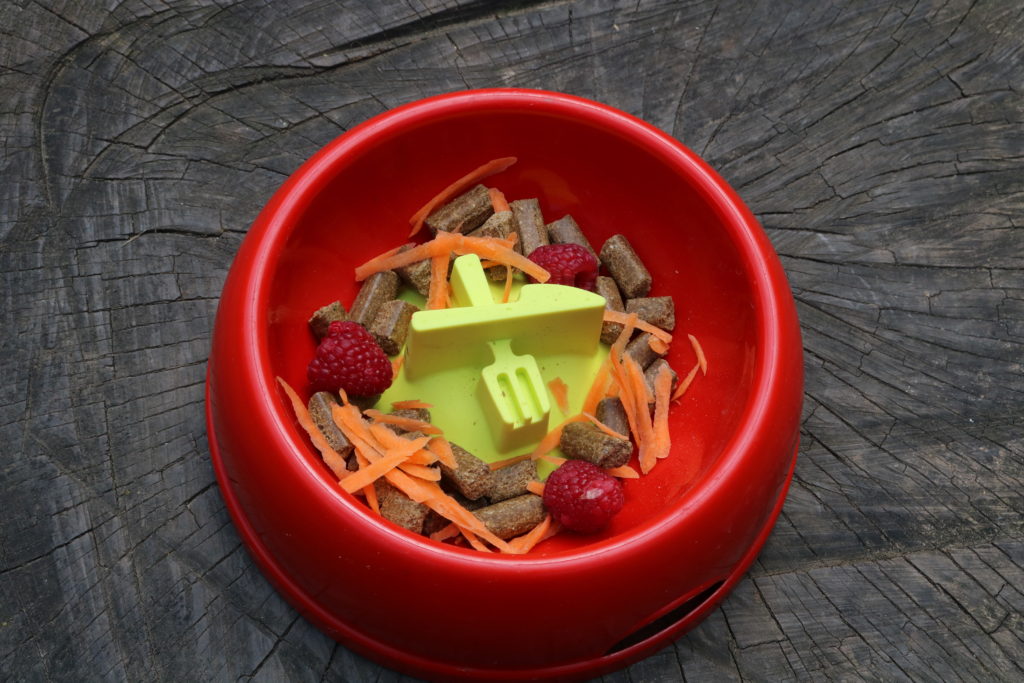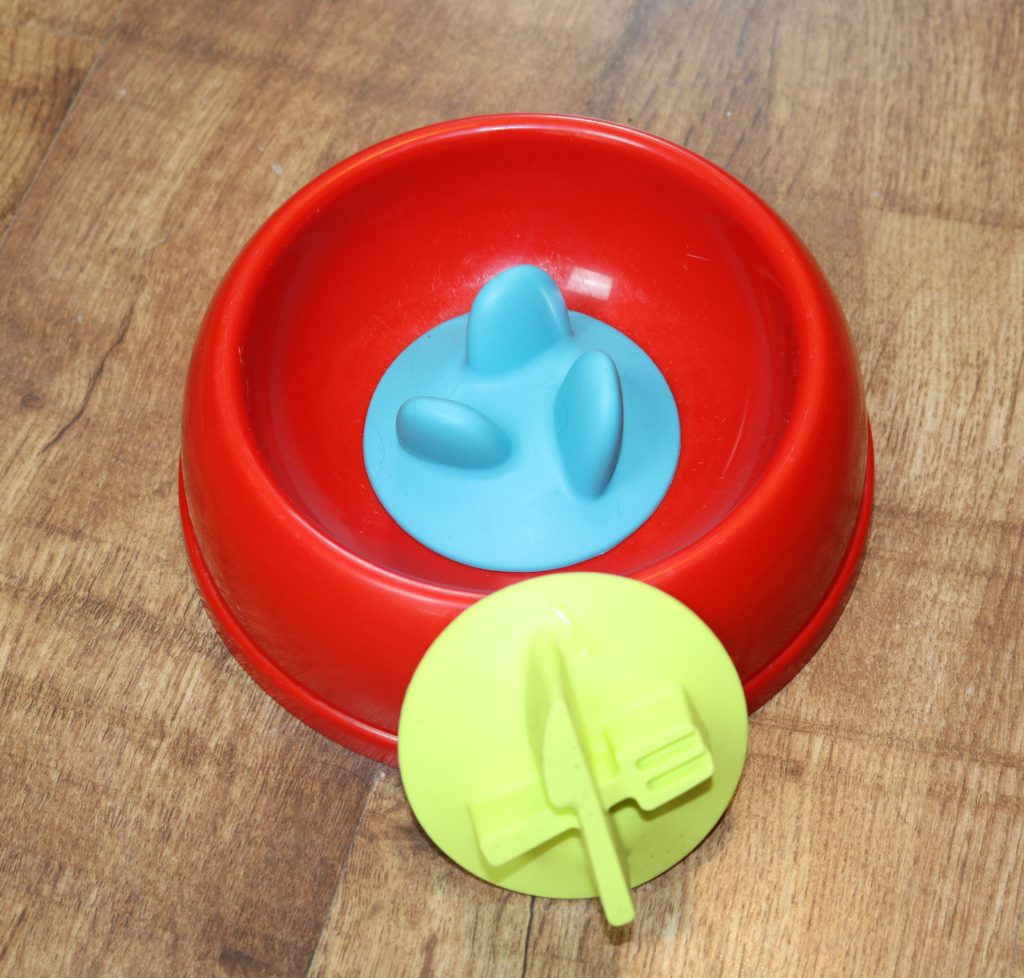 Fellipet portable feeders are an innovative solution for those of us with a sense of style that have canines that are ruled by their stomachs and gobble down food. They are a simple but brilliant idea and are basically a brightly coloured disc with a raised funky pattern made from food grade silicon. The inserts will fit any type of bowl and suction anchors them to the base. The product is dishwasher safe and they certainly worked as well as a regular slow feeder bowl.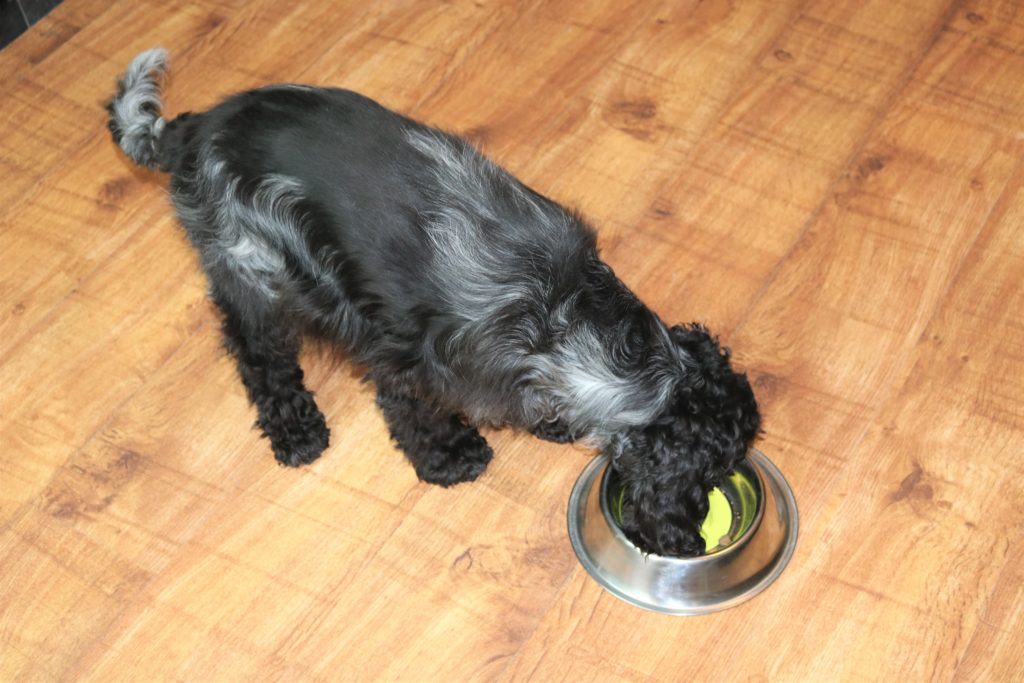 We trialled the product on both a metal and a plastic bowl and it performed equally well in both types. Maya really liked the inserts and had her head stuck in her bowl long after a meal was finished! I can see this product being useful for holidays and days out too when you might just want to take a light plastic bowl instead of your dogs regular bowl. The inserts are reasonably priced and look pretty robust so will hopefully stand the test of time. I'm going online now to look at some beautiful dog bowls ……
Does your dog wolf down his/her food like Maya or are they more polite??
Love Sal & Maya xxx