Has anyone seen the Poop Fairy ?? No? I haven't either, but judging by the amount of random bags of dog poop tied on fences and on tree branches I've seen lately I think some folk believe there is one!  Let's be honest though none of us like walking round swinging a bag of stinky dog poop for any length of time but it's one of those things that you have to accept if you are a responsible dog owner and want to enjoy the countryside. Or is it?
Let me introduce you to PoopPot!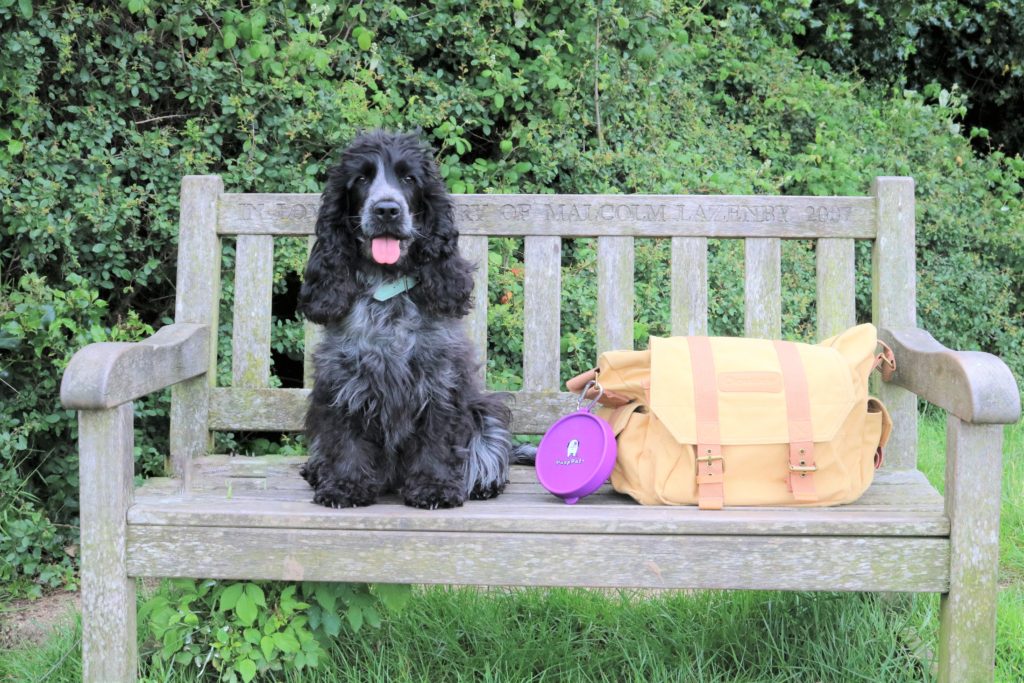 PoopPot is an innovative and well designed airtight pot that you can pop your full poop bags in. It is really hygenic and locks in the smells and I can see it being a boon to anyone whose dog does "hummers" as well as those who just don't like carrying full poop bags around!  It is also designed to be used to carry treats or as a water bowl.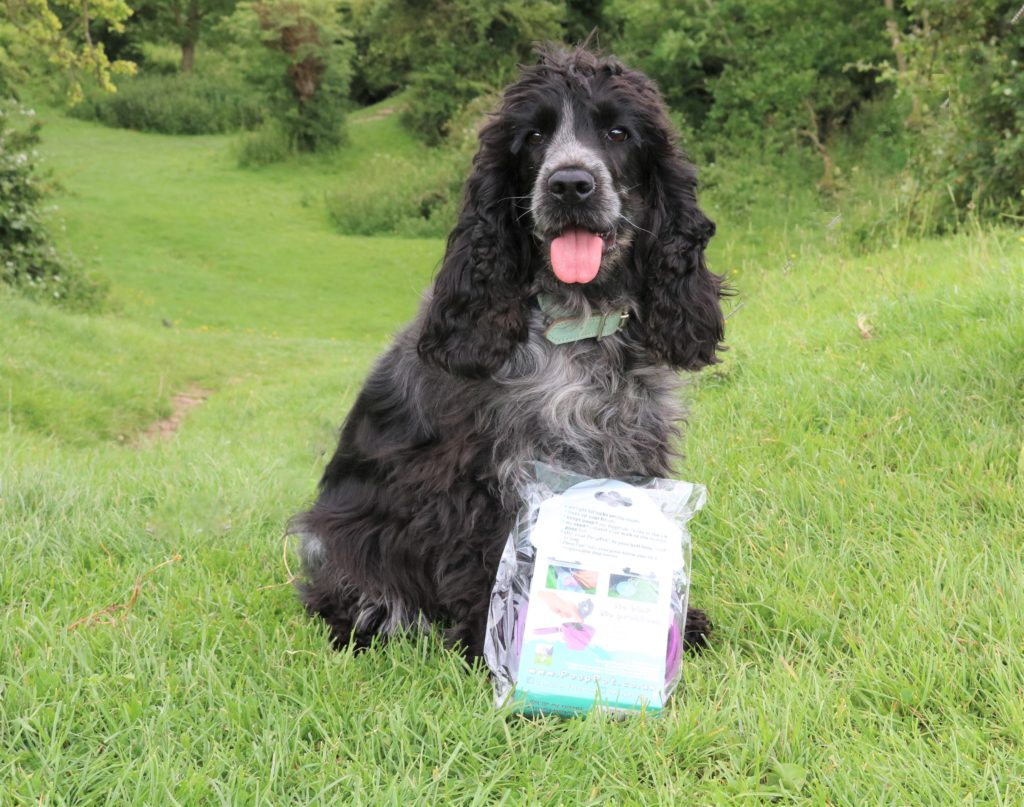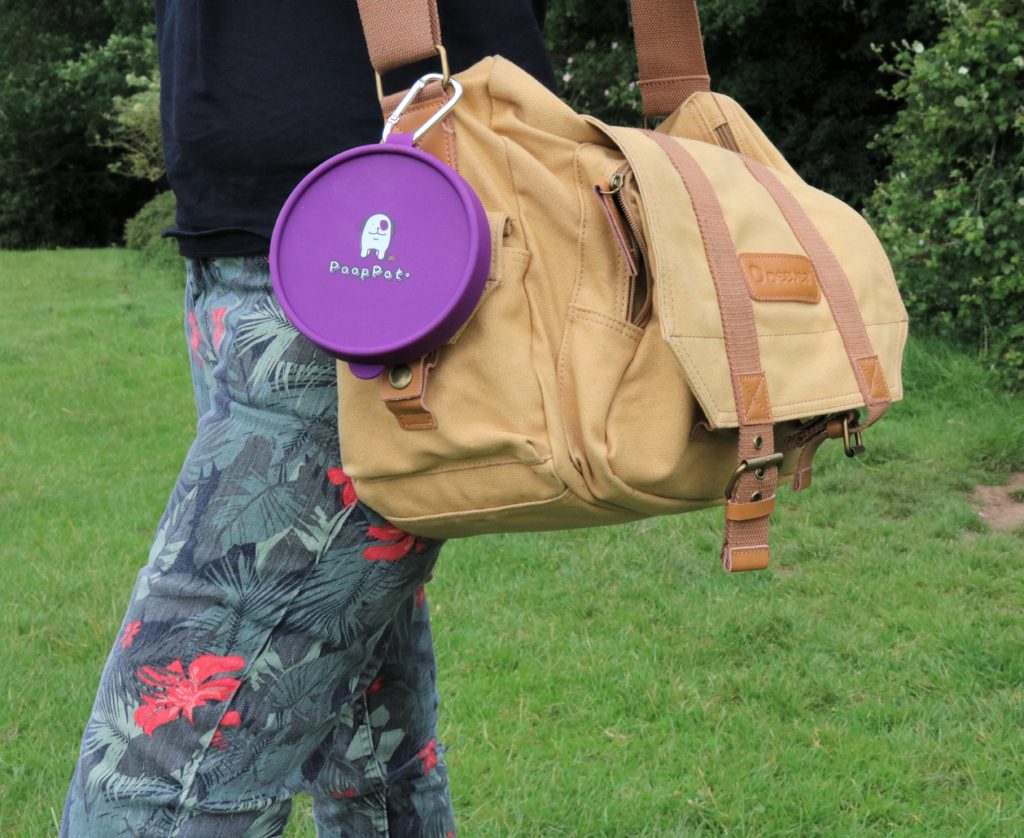 The PoopPots come in two sizes, we received the medium/large to review but if you have a petite pooch a small size is also available. The Pot is made from food grade silicon rubber and is designed so that it pops out to the size you need to hold your poops and easily collapses flat again when not in use. They have a sturdy and robust carabiner so that you can just clip the PoopPot to your belt or bag. The only thing I didn't like, which is probably just me, was the obtrusive logo on the lid of the pot advertising to the world I had poop attached to my bag!! The company see it as a way to spread awareness of dog walkers responsibility to the countryside which is fair enough.
"PoopPot® is a badge of responsibility for all dog owners".- PoopPot
On test day I couldn't wait for Maya to poop!! When at last she did I had to unclip the pot from my camera bag and remove my poop bag from the container, perform the obvious action and then pop it in the pot and close the lid. I found it a little fiddly but perhaps it's a case of practise makes pawfect!! Once the poop was safely in the pot, it did what it said on the tin and all that was left to do was remember to empty it into a bin.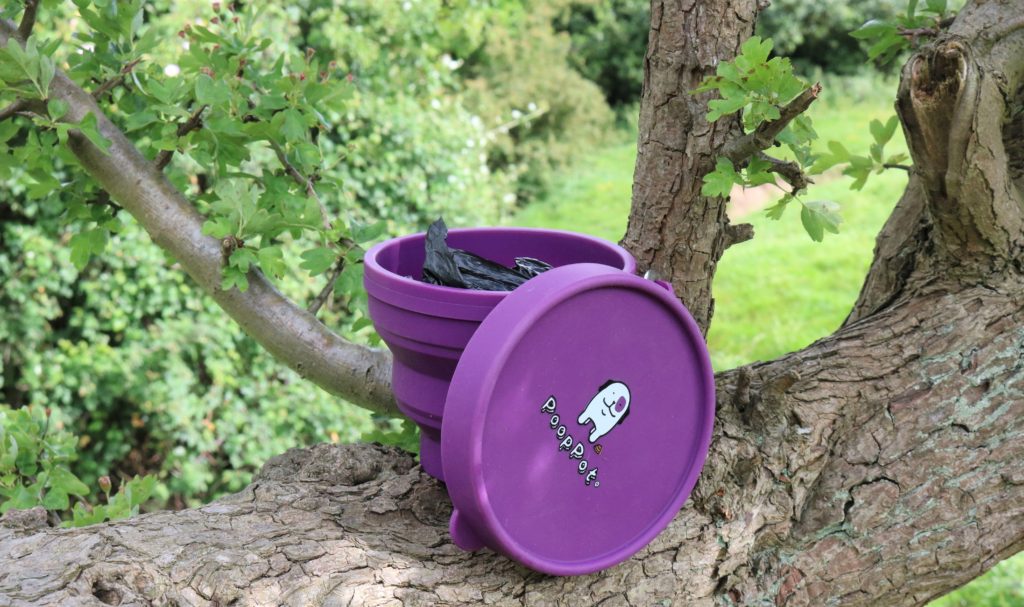 The pot worked well as a water bowl and  treat container and because it is airtight I can see it being useful for us on very long hikes or if we wanted to take something very smelly such as tripe with us!! I think Maya heard us talking about storing treats in the product as she was very interested in it indeed!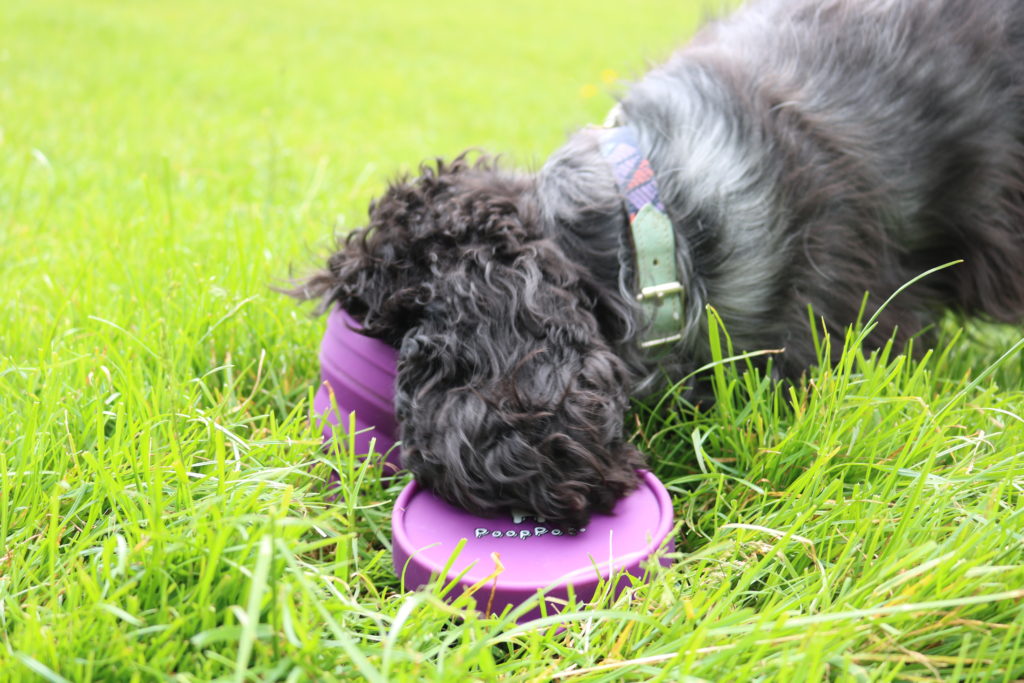 PoopPots are such a fabulous idea and I will definitely use this product on long country walks where bins are scarce. You can buy your own PoopPot from their website priced at £14.99 for a medium/large one and £10.99 for the small size, not cheap but they are good quality. They are available in purple or grey and for a limited time pink.Thanks to the guys at PoopPot for gifting me 2 to review.
Have you or would you use a PoopPop?? I'd love to know!
Love Sal & Maya xxx