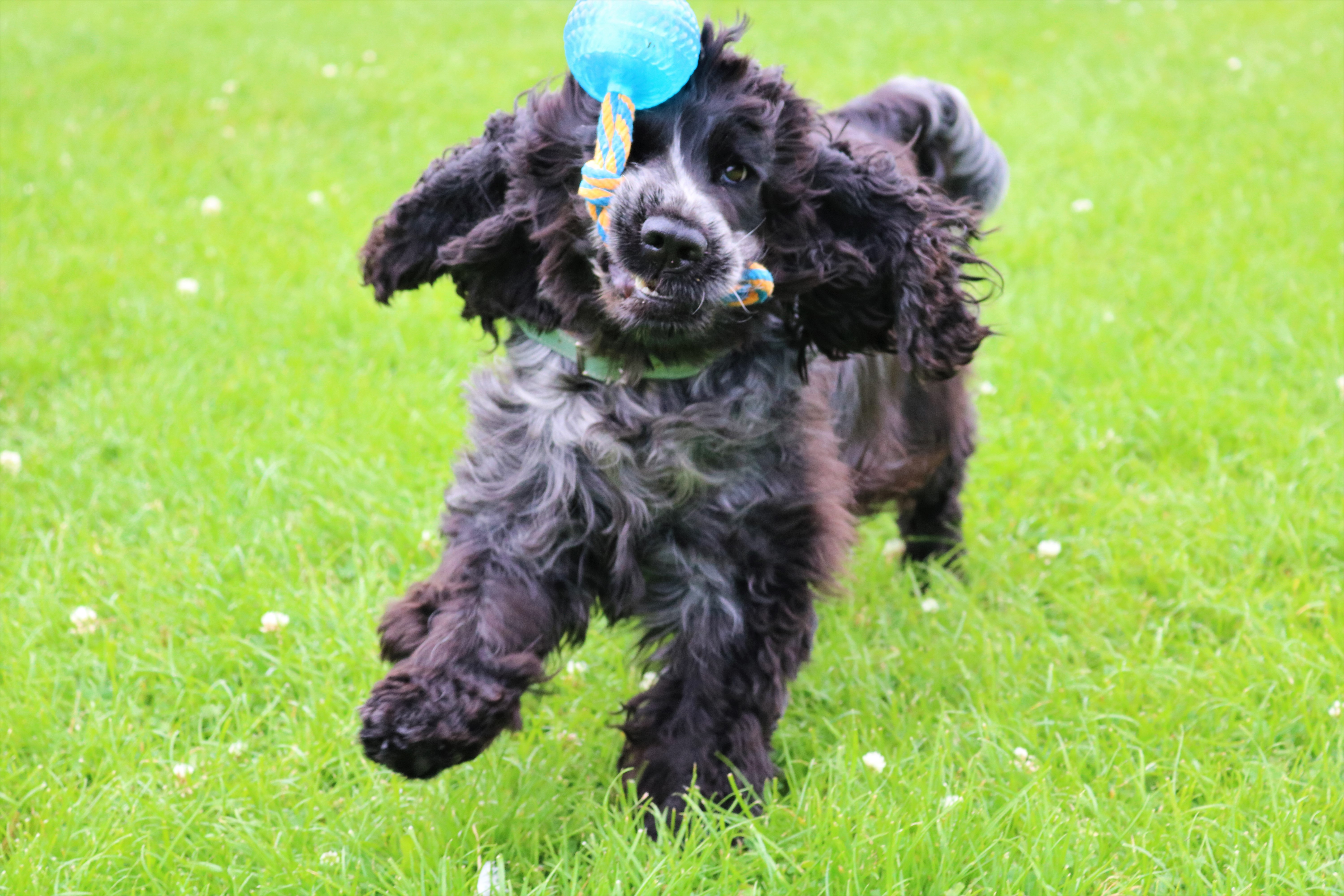 Maya is one of those dogs who is always on the go, ( I think they're called spaniels!! ) she's a girl who likes to have fun! So when I read the tagline of this Toyz Rope Ball was chew, fetch & play I would of barked myself if it had turned out that Maya didn't love it! There's so much to like about this toy – for one thing the ball is so versatile, one minute we were playing fetch in the park and the next a little go of tug in the lounge. It can be chewed and it has the sort of flexible firm jelly like texture that Maya adores and so far it seems to be surving madams enthustiastic onslaught – though who knows for how long!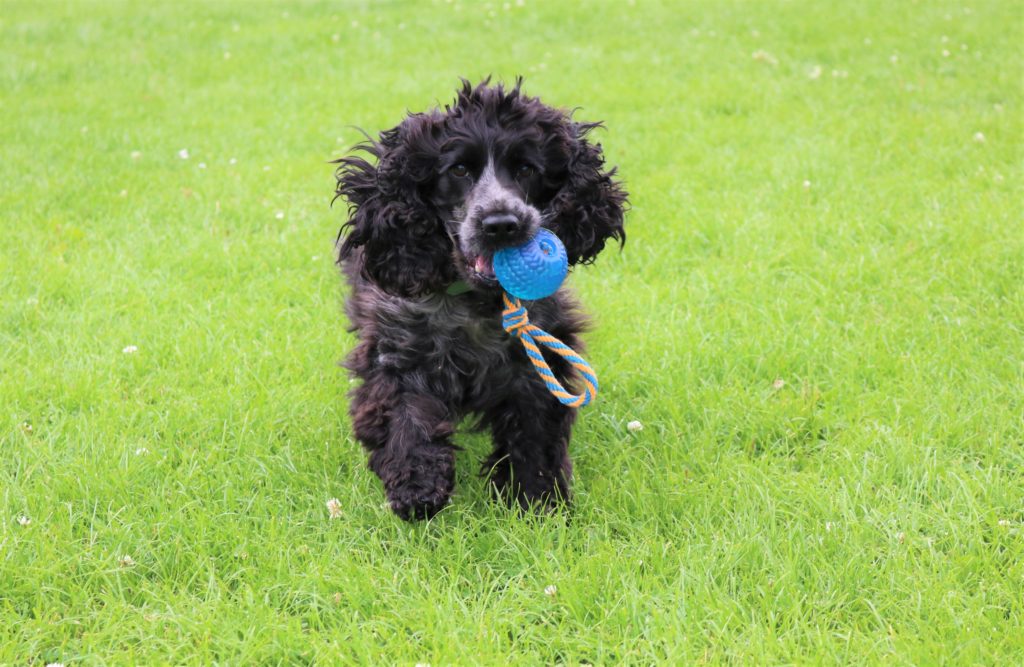 This bright blue transparent ball by Petface is non=toxic and while no toy is indestructible (you should never leave your dog unsupervised with it) it seems very durable and is made from a blend of synthetic materials that are not affected by the elements.The ball also comes in green and pink colourways and is 23cm in diameter.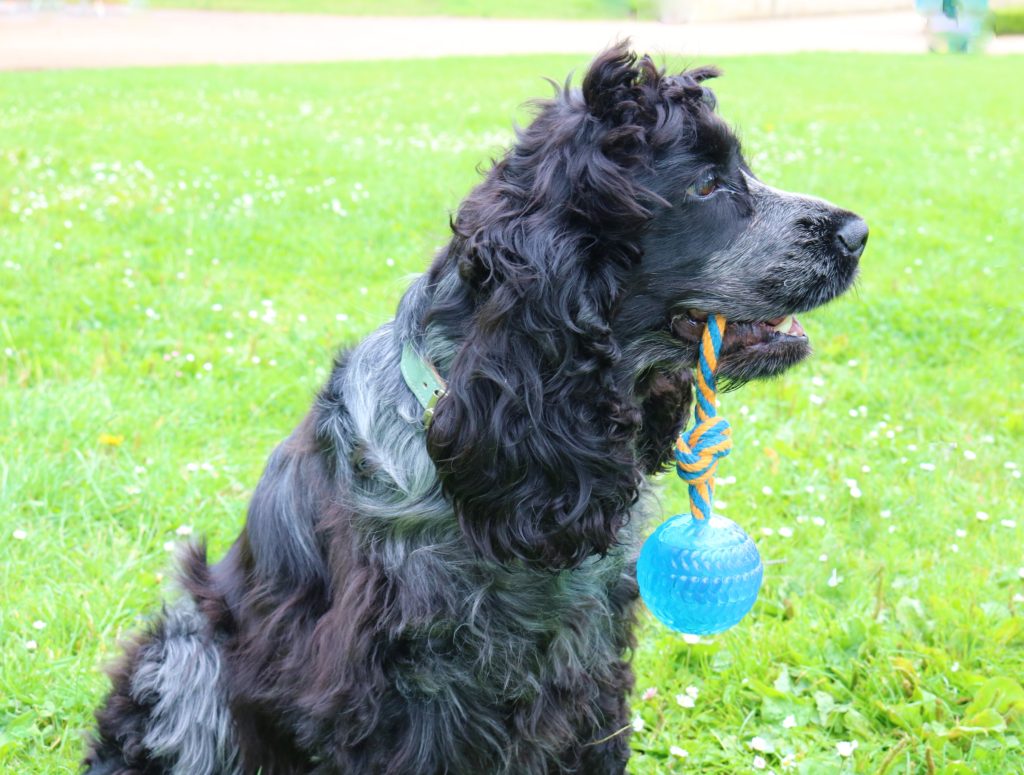 Maya was really enthusiatic about playing fetch with the ball and I think the rope handle enabled me to throw it further which I know she likes! She is also often seen wandering round the house with it in her mouth – typical cocker behaviour!
Another great feature of the Toyz Rope Ball is that it floats. This is brilliant for a water loving dog like Maya, and especially fortuitous as her other floating ball was claimed by the sea when we were in Wales the other week. These balls are also so reasonably priced and guess what – I even saw them when I was shopping in Sainsburys!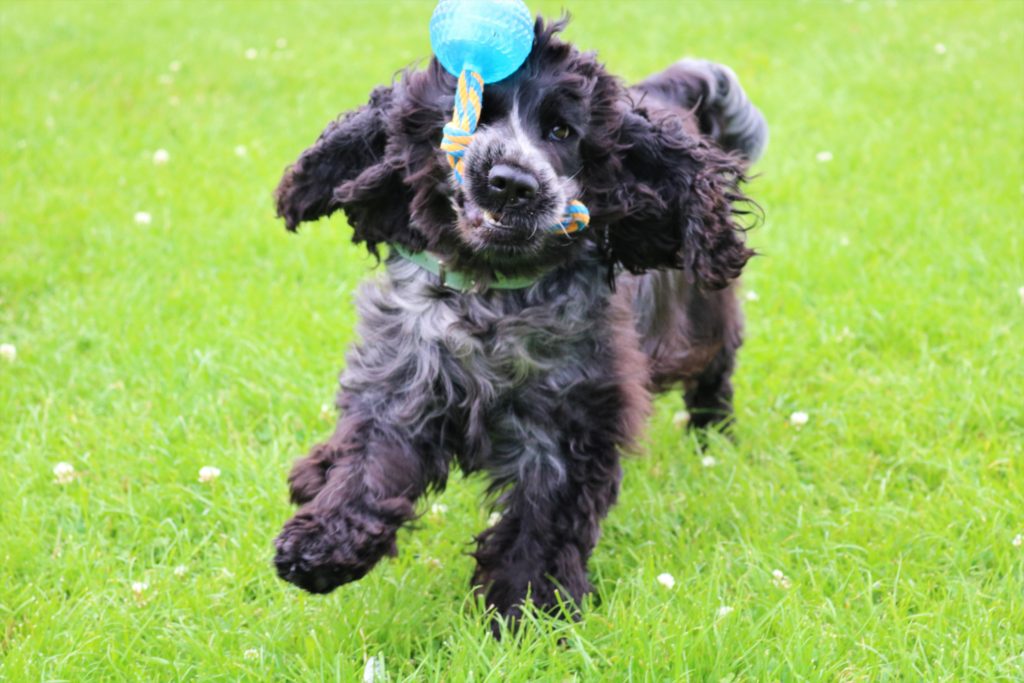 I would definitely endorse this ball as it has provided hours of fun for Maya and retails at under £4.00! If you want to treat your pooch you can find your nearest stockist here. A big thanks to Petface for gifting us this ball to test.
Love Sal & Maya xxx