I have to admit that before I started my dog blog Maya had only ever owned a boring and practicle plain black leather collar. Oh how things have changed!! She seems to have a collar and lead for every occasion meanwhile I am always seen carrying the same little blue rucksack I always did!! Pooch fashion however does not have to cost a fortune. Petface have a range of gorgeous collars and this one retails at less than £7 so there's no excuse for your pooch not to look stylish! You can even buy a matching lead. Petface kindly sent Maya this stunning red collar to test and I think it really suited her, the bright colour really popped against her fur and no dog can go wrong with polka dots!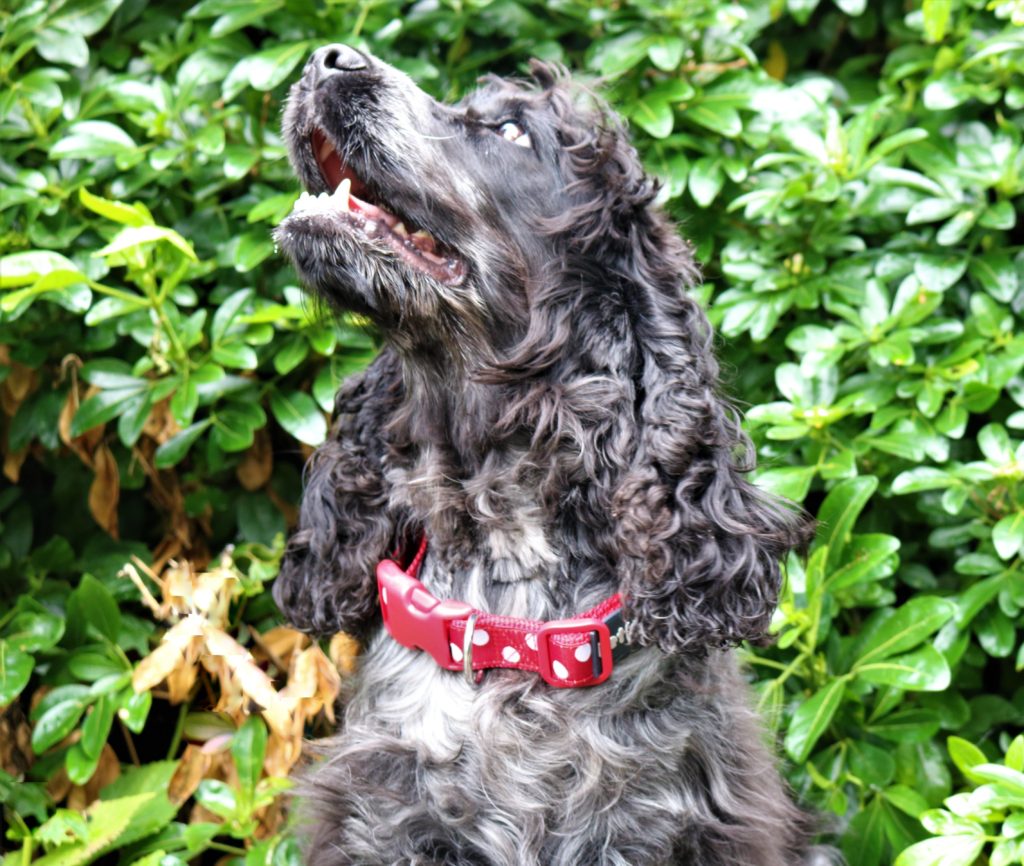 The collar is made of soft nylon and feels as though it would be very comfortable to wear. It comes in 4 sizes XS – 20-25cm or 8-10″ S – 20-36cm or 8-14″ M – 33-50cm to 13-20″ and LRG – 48-71cm or 19-28″ , Maya is modelling a size LRG which is a little on the big side for her but it just goes to show they are true to size as madam has a 39cm neck. The collar is fully adjustable and it is really easy to do this which is a big plus point for me.
The clip seems robust and is made of strong plastic and there is a metal ring to attach your dogs lead and ID tag to. I think this is a brilliant collar for day to day wear and such good value for money. One thing to note is that the collar is not recommended to be used in conjunction with a tie out stake so keep that in mind when you pack for a picnic!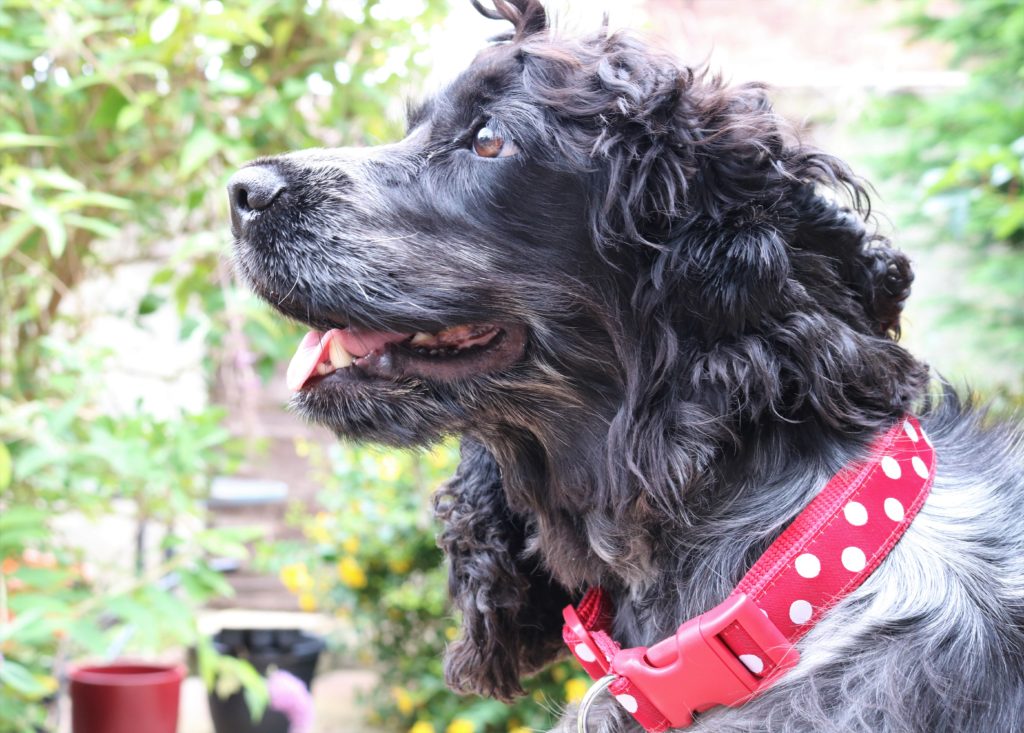 This cute budget collar has really impressed me and you can buy them throughout the UK in stores and online – just check for your nearest stockist here.
Love Sal & Maya
*PR sample