Maya and Lucia have been busy in recent weeks, doing what they love – taste testing! This time it was Pet Delicious healthy dog treats, which are handcrafted in Yorkshire. These dog biscuits really are a bit special and have been developed by Emma, an experienced canine nutritionist (you'll hear from her later friends) together with her partners Barry and Lisa. The trio who are all dog lovers, obviously, were inspired by their desire to create a healthy, ethically produced dog biscuit, that was not only delicious, but nutritious too, supporting a dogs overall health. Paws up to that!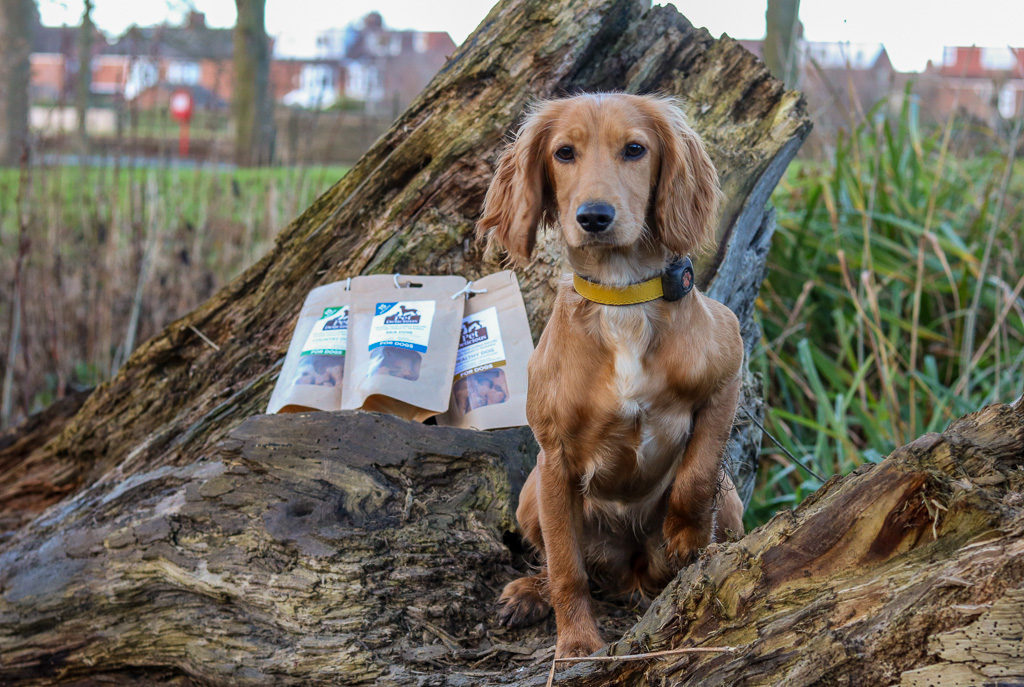 *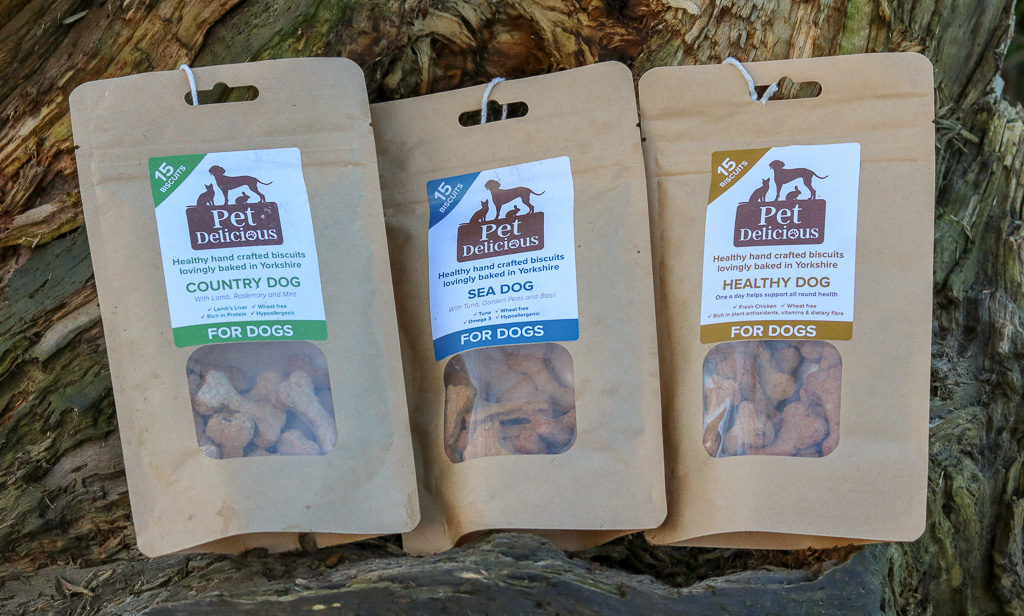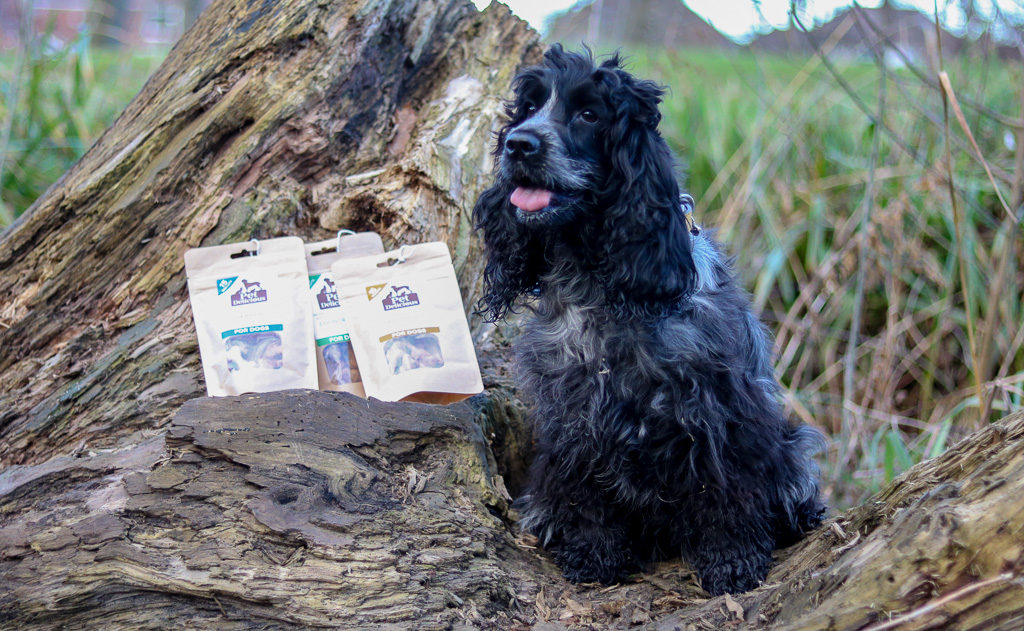 We were sent three varieties to test, Healthy Dog, their flagship product, is packed with natural plant antioxidants and is made from spelt flour (which many consider to be a form of wheat and does contain gluten, albeit it has a different molecular make-up) , barley flour and brown rice, they also contain 10% chicken, woodland fruits and botanicals, including nettles, chamomile and lavender. This herbal treat is designed to supplement your pooches diet and benefits your dogs skin, digestion, and also helps to maintain a glossy coat. Much to the disappointment of the girls they achieve all this in just one biscuit per day.
The Country Dog variety was by far the girls favourite – these contain lamb's liver as well as flaxseed, rosemary, peppermint herb, olive oil and garlic* and are a tasty low fat snack. According to the back of the packet, both these and the Sea Dog flavour, which contains tuna and garden peas amongst it's ingredients and can be used as training treats too, (adjust you pooches meals to make sure they don't become overweight) needless to say, both the girls devoured them with relish.
I was really impressed with the packaging too, I could actually read the list of ingredients without getting my magnifying glass out and the bag was easy to reseal too.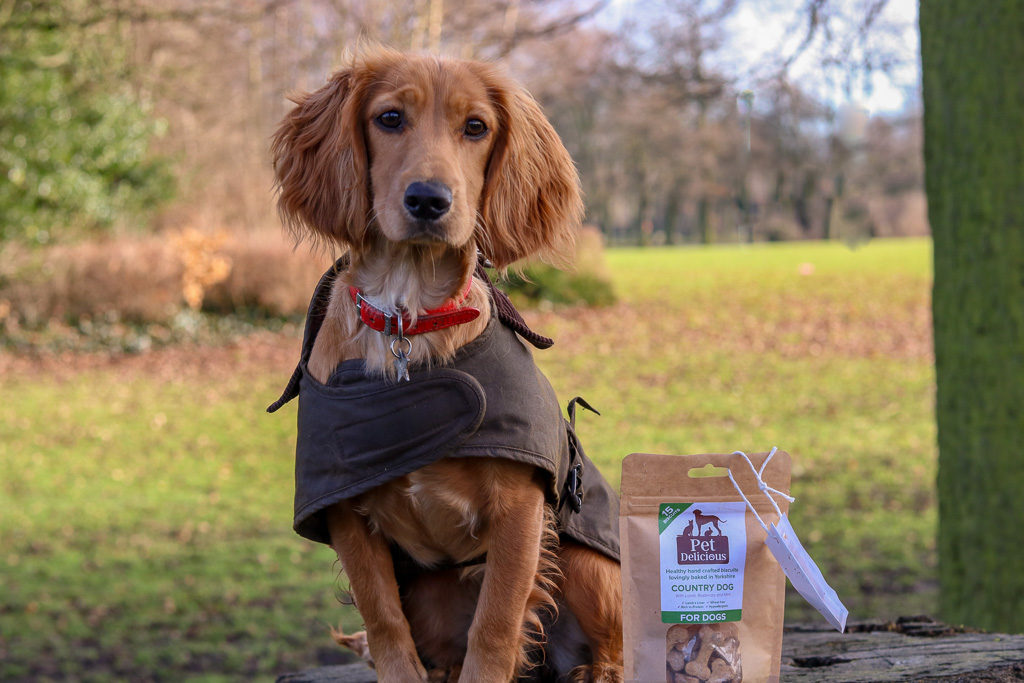 *
Emma Passman, remember the nutritionist I mentioned earlier, has such impressive credentials and such a passion for the brand I thought I'd do a short Q&A with her as part of my review, so here goes:
Who are Pet Delicious? Pet Delicious was created out of a love of animals between myself, a Pet Nutrition Consultant, Lisa and Barry, who have experience in Sales, Buying and Financial Management. All of us have been dog owners, with myself in particular having a lifelong love of all animals and a keen interest in animal health and welfare.
What was your inspiration behind Pet Delicious? Over the past 15 years the pet food industry has changed dramatically. Dogs in many households are no longer pets they are part of the family and we wanted to provide caring owners with healthy treats, containing human grade food they know and recognise. Dog obesity and it's associated conditions are now some of the leading concerns amongst vets – however people still want to treat their pets and with Pet Delicious they can be assured that they are providing their dog with a healthy snack or reward.
Would you tell us about your experience in the pet food industry please? I have worked as a Technical Manager at a leading pet food manufacturer for over 15 years before becoming an independent Pet Nutrition Consultant. One of my particular areas of interest is functional ingredients. I have spent many years researching new ingredients to use in pet food. I have extensive knowledge of the functional benefits of ingredients that can be used; substantiated by academic research.
And lastly – can you introduce us to Mylo? Of course! Mylo is my cocker spaniel and he will do anything for a Pet Delicious Treat! You can follow his adventures over on our instagram account @Pet_Delicious – I'm so pleased that Maya and Lucia enjoyed the treats too!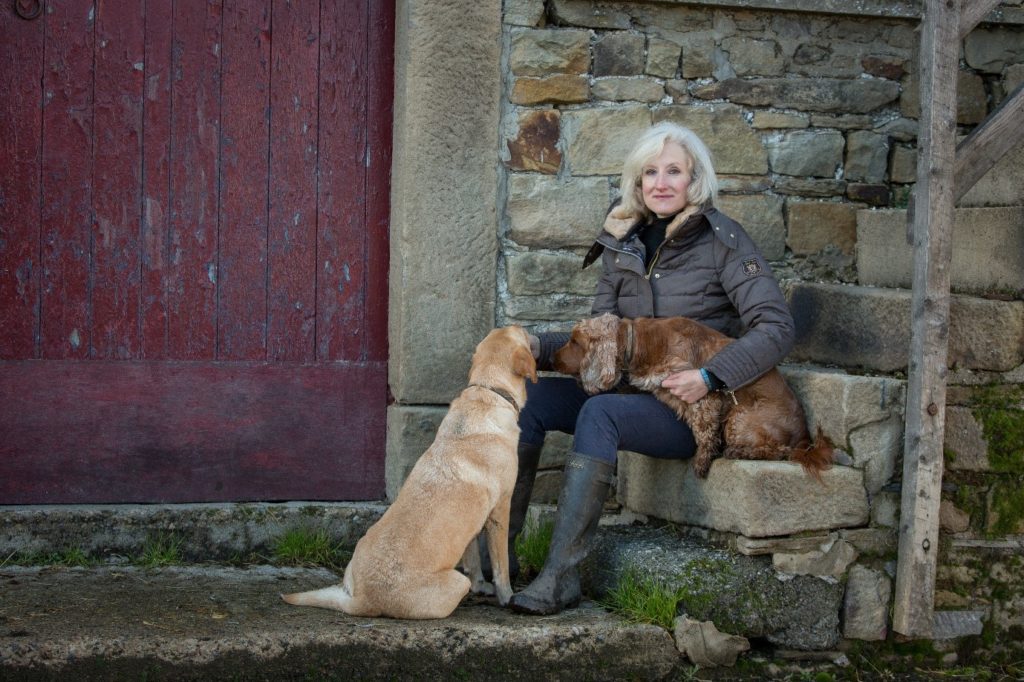 Maya and Lucia really enjoyed these artisan biscuits, and I am uber impressed with the authenticity of the people behind the brand – well they are from Yorkshire!! Pet Delicious are offering readers of this blog a really special offer. Firstly you can enjoy the full range of treats, that's a 15 pack of each flavour, Country Dog, Sea Dog, Healthy Dog and their seasonal Winter Feast Biscuits, which contain chicken, turkey and cinnamon for just £10 including free postage to the UK – and you will also receive a 10% discount code for subsequent orders! So all in all a pretty pawsome offer on some fabulously healthy biscuits, baked with love in Yorkshire.
Love Sal, Maya & Lucia xxx
*Garlic is not universally recommended as an ingredient in dog food, although on https://www.allaboutdogfood.co.uk/dog-food-ingredient-glossary.php it is stated as safe in very smalll quantities as in these biscuits, nevertheless please consult your vet before feeding any new supplementary treats.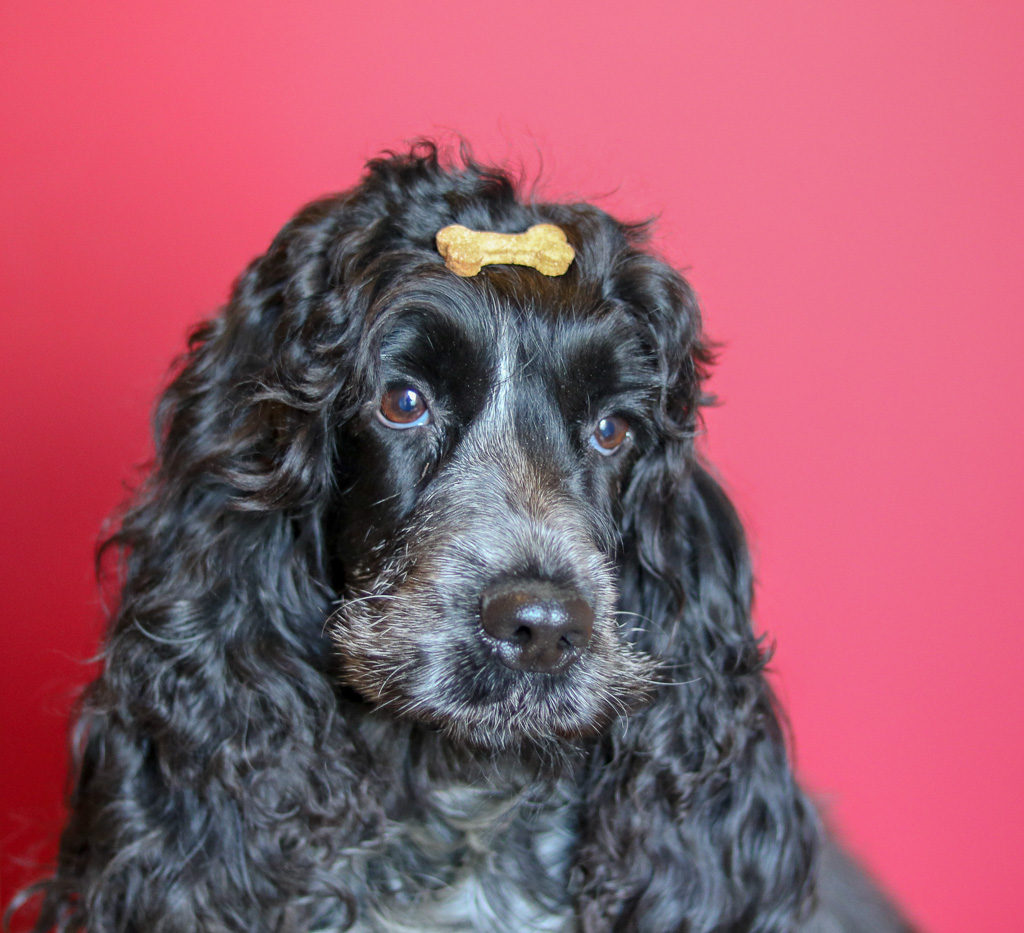 *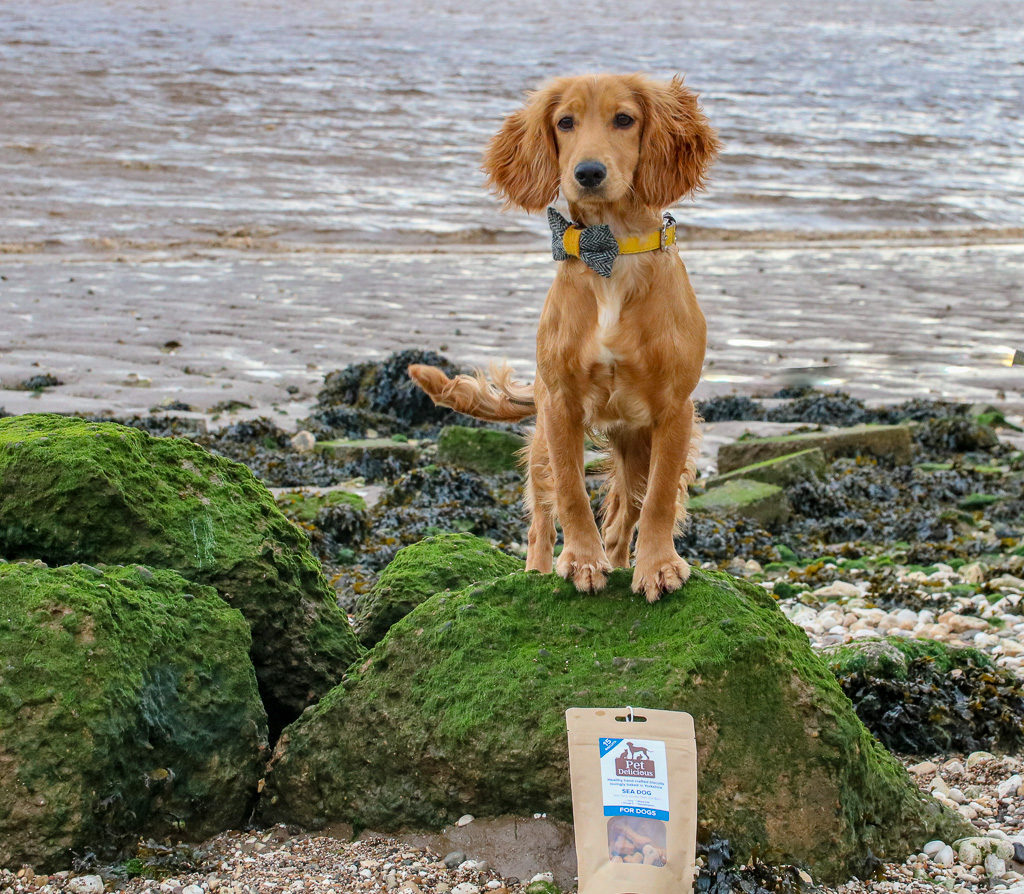 Pet Delicious gifted us a supply of treats in exchange for an honest review