Maya and Lucia are always excited and think it's Christmas when the postman brings them a dog subscription box to review, and this time there were even more spaniel squeals of delight than normal as when the postman delivered Paw Package  it really did contain Christmas! Paw Package aims to make your dog happy every month by sending them a monthly box full of healthy, natural treats and toys as well as a small gift for the human. The contents are mostly sourced in the UK and are of premium quality and you can sign up for a single box (although this is on a pay monthly rolling subscription so do remember to cancel if you don't want a regular box) or for periods of 3, 6 or 12 months, the longer subscriptions are obviously more economical but Paw Package do require that you prepay to benefit from these discounted prices. I really like that the brand offer a Treat Selection only box as well. The boxes can be tailored to your pooch in terms of size, allergies etc and are dispatched on the 15th of every month.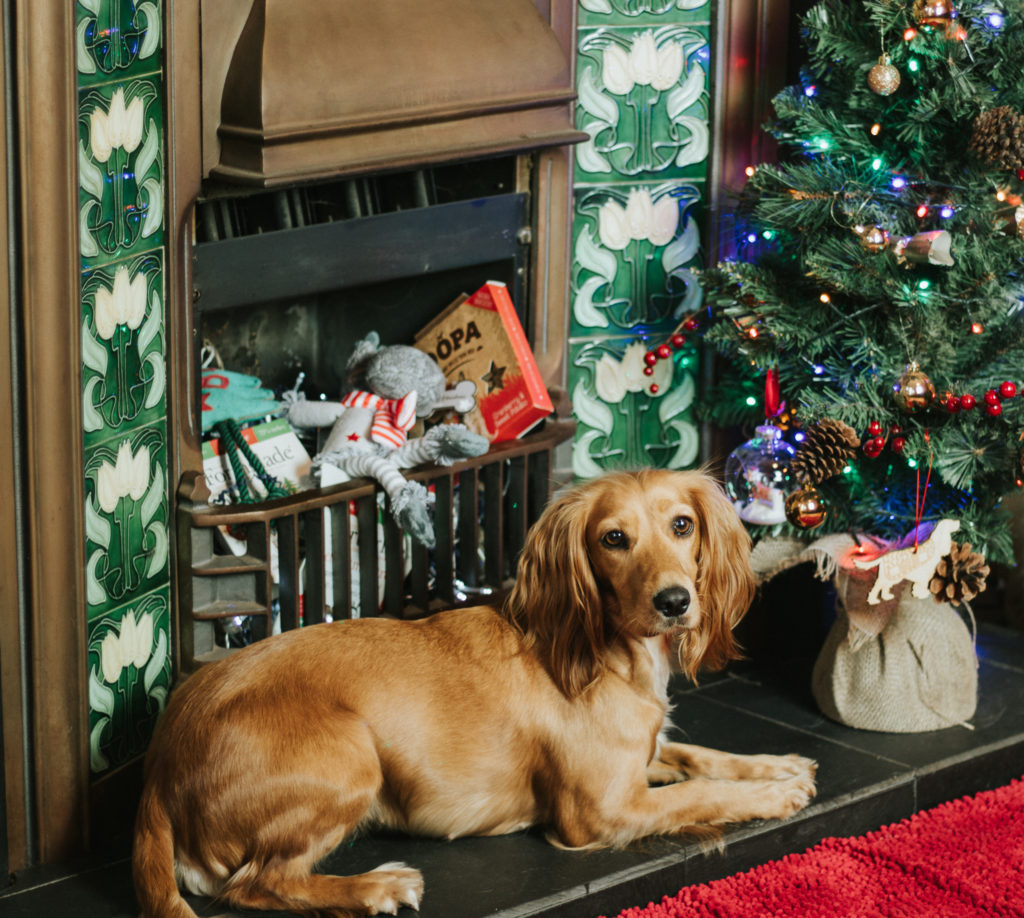 I was pretty impressed with the contents of the girls Christmas Box in terms of quality, it contained items from a variety of high end dog brands and I think most pooches would've found some things they loved in it. A box on a rolling subscription costs £22.95 per month so it would have saved you just under a fiver if you had bought the Christmas Box that we received – one of the longer prepaid options of course would be a better buy.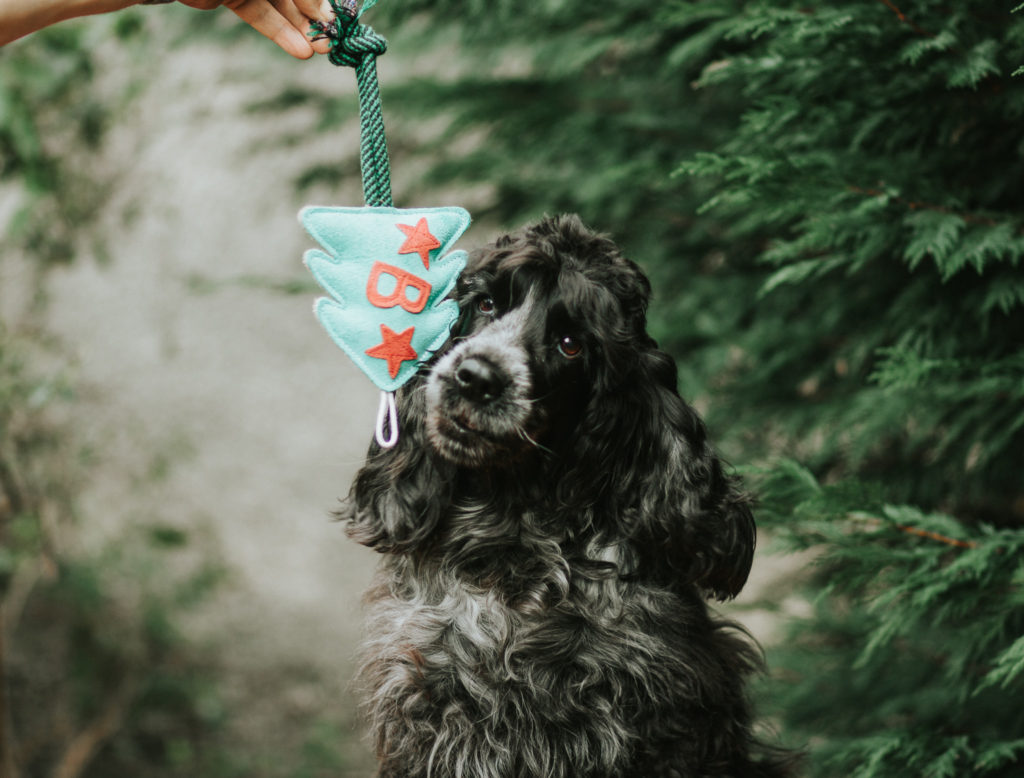 The Christmas box that we received to test contained the following :-
1.Silent Night Reindeer from House of Paws RRP £8.99 – I love the idea of a squeaker free toy, but Maya and Lucia were not so impressed, they love squeakers! I have noticed though that Maya has now sneaked the toy into her bed so perhaps it will become her new best friend.
2. Christmas Tree Eco Dog Toy from Green & Wilds RRP £5.45 – The girls love "Bruce the Spruce" as he can be used for tug and fetch which suits their active spaniel lifestyle. It's recyclable too, so kudos for that.
3. Forthglade Christmas Treats RRP £2.99 – The girls loved these treats, cranberry and parsnip flavour. Forthglade are supporting Dogs on The Streets this Christmas, one of my favourite charities so paws up to them!
4. Forthglade Christmas Dinner RRP £1.49 – As most of you know, Maya and Lucia are raw fed so I have given this to a friends dog for Christmas Dinner. It's a good quality dog food though and I'm sure it's delicious!
5. Soopa Christmas Selection Box RRP £5.45 – A really healthy option. I had been meaning to get some of these for the dogs for a while so it was great that these were included, I thought they'd love them and as it turned out were their pick of the box. I'll definitely get them some more of these in the future.
6. A cute dog themed Christmas Bauble from Wilko RRP £1.00 – It's a nice touch to add something for the human.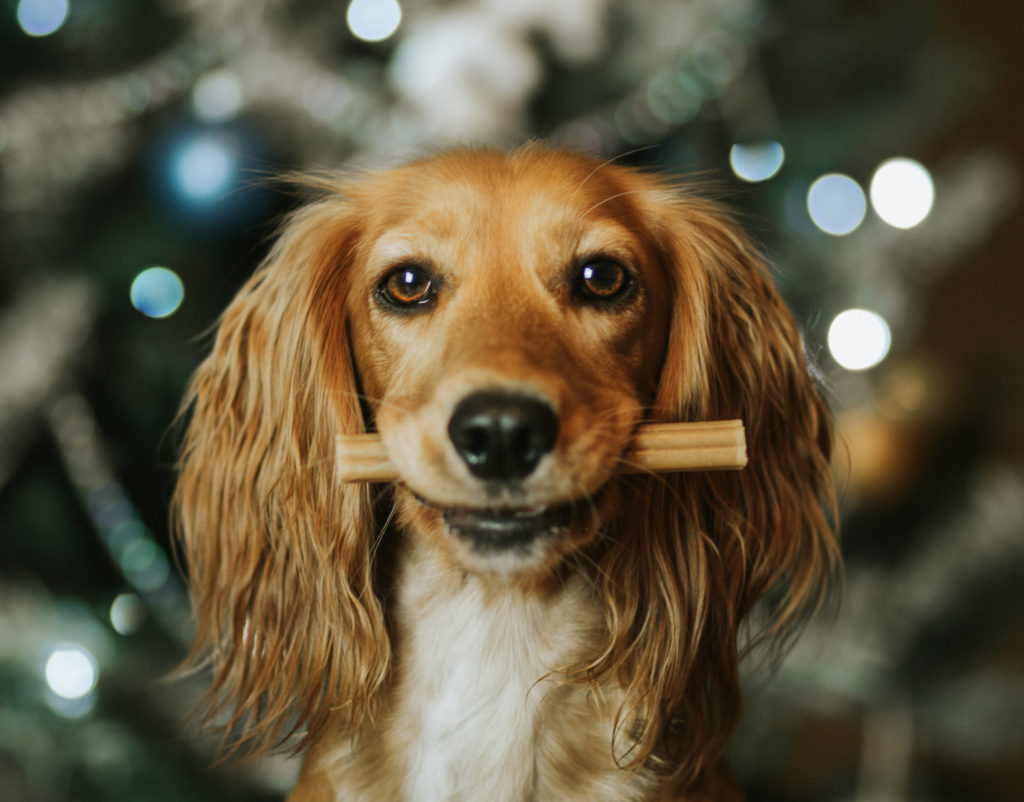 Paw Package boxes usually have a theme and Michelle and Jonny who run the company told me that a previous box had an underwater theme and contained Plaice Dental Sticks, Mackerel and Potato Bites by Purely Fish, White Fish Cubes by Green & Wilds, Olive the Octopus Toy and a Strong Bone toy, the gift for the owner that month was a collapsible bowl for travel. So it seems that the contents are always of a high quality.
The brand is an ethical one too and I was pleased to note that no plastic was used for packaging the box.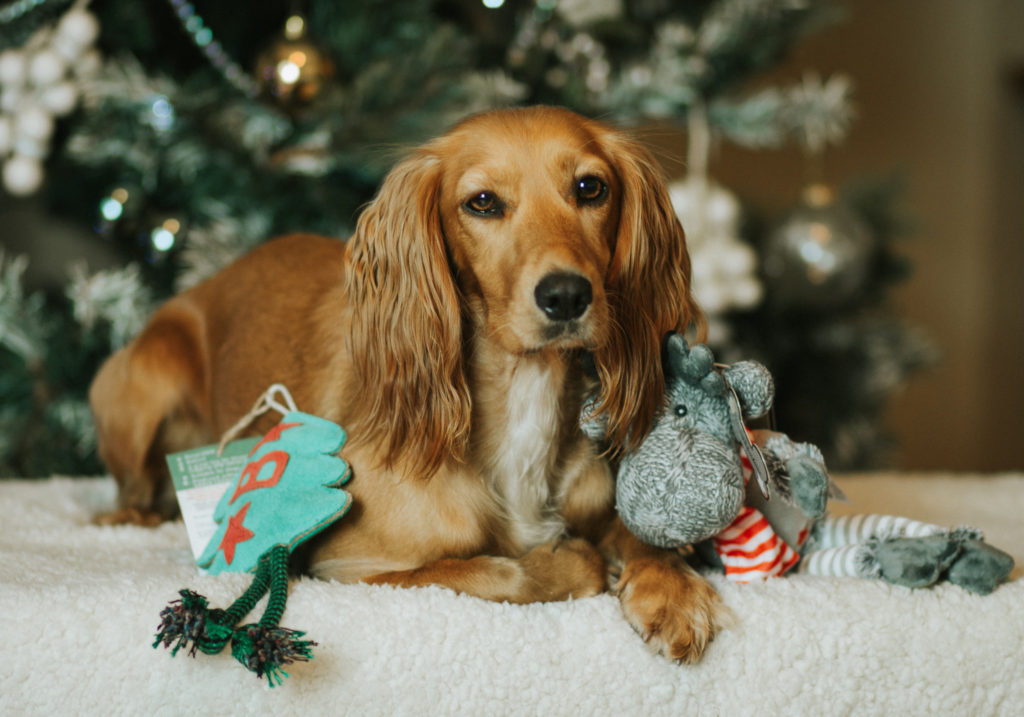 Monthly boxes give you and your dog a chance to try out pawsome products that you might not normally buy, if you are thinking of subscribing to one definitely consider Paw Package, it really is a premium box, and after all don't our dogs deserve the best?
Paw Package are on Instagram, and Facebook so why not pop over if you fancy seeing some cute photographs of other dogs enjoying their boxes. If you want to impress your dog and get their new year off to a good start why not try a box before the end of January 2019 and use our discount code WOOFWAGWALK60 for a pawtastic 60% discount – now that really is a saving worth having!
Love Sal, Maya & Lucia xxx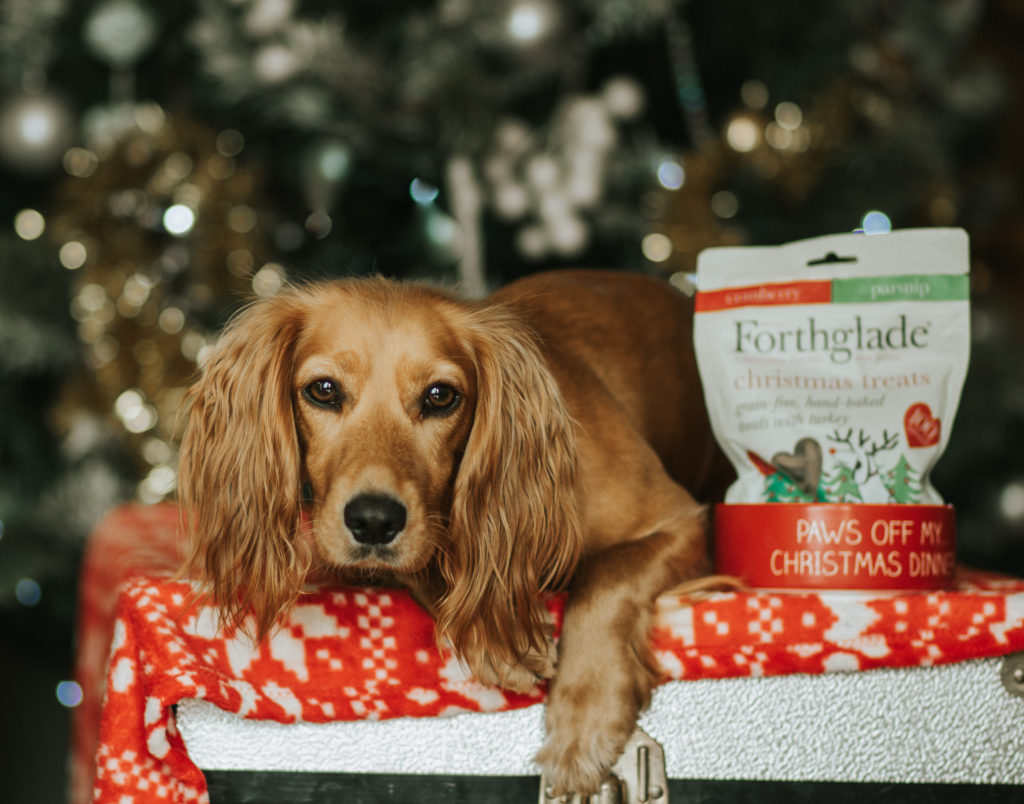 Maya and Lucia received a free box from Paw Package in return for an honest review.