There are so many dog friendly beaches in Yorkshire, some allow pooches the freedom to frolic in the sand and sea all year round and others that have seasonal restrictions. Some are close to all the amenities you would expect of a traditional seaside resort, others allow you to admire the breathtaking scenery of the Heritage Coast and there's a few that I drive an extra few miles from home to just for the cake! One thing they all have in common though is that your dog will have the time of it's life.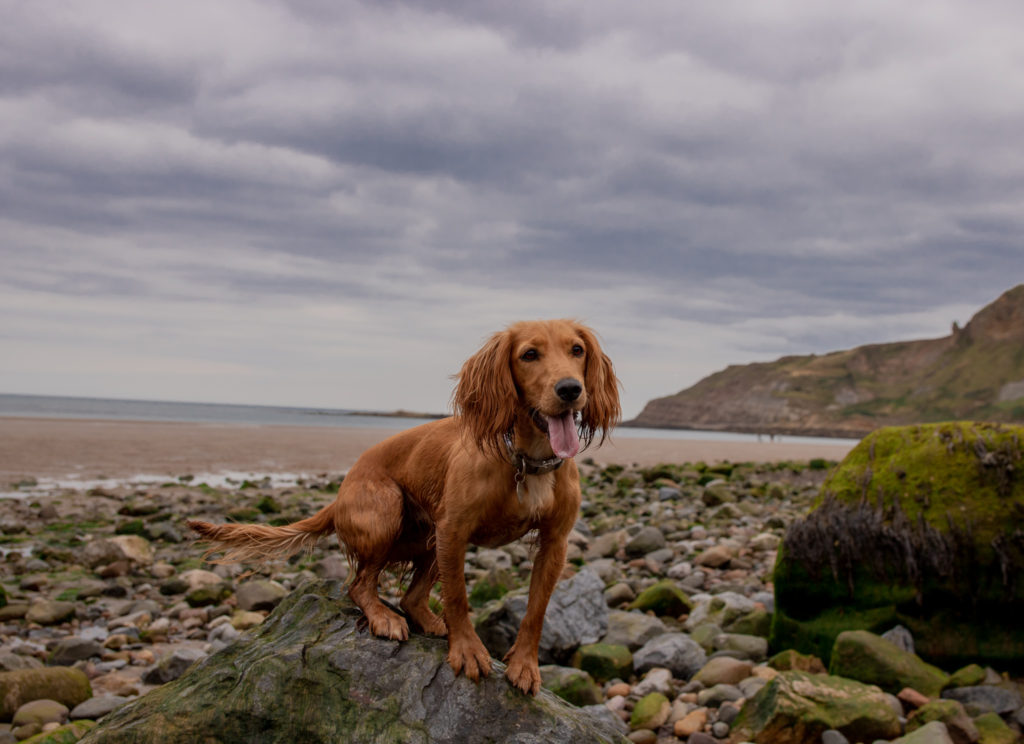 Beaches where dogs are allowed all year round – no restrictions 
 Hunmanby Gap – If my dogs were going to put Yorkshire's dog friendly beaches in order of preference this one would definitely be a candidate to top their list, so it seems only right for me to start here! The beach which is just 4 miles from Filey is absolutely massive and extends right along to Reighton Sands (also dog friendly all year round), with plenty of sand for your pooches to enjoy. The stunning scenery of the Heritage Coast is an added bonus for us humans! There is a car park at the end of Sands Road for which there is a charge of £1 per hour up to 3 hours or £5 for all day,  but you do have to walk down a bit of a hill to get to the beach. Don't miss out on treating yourself to a yummy slice of cake at Hunmanby Beach Café which is dog friendly inside and out.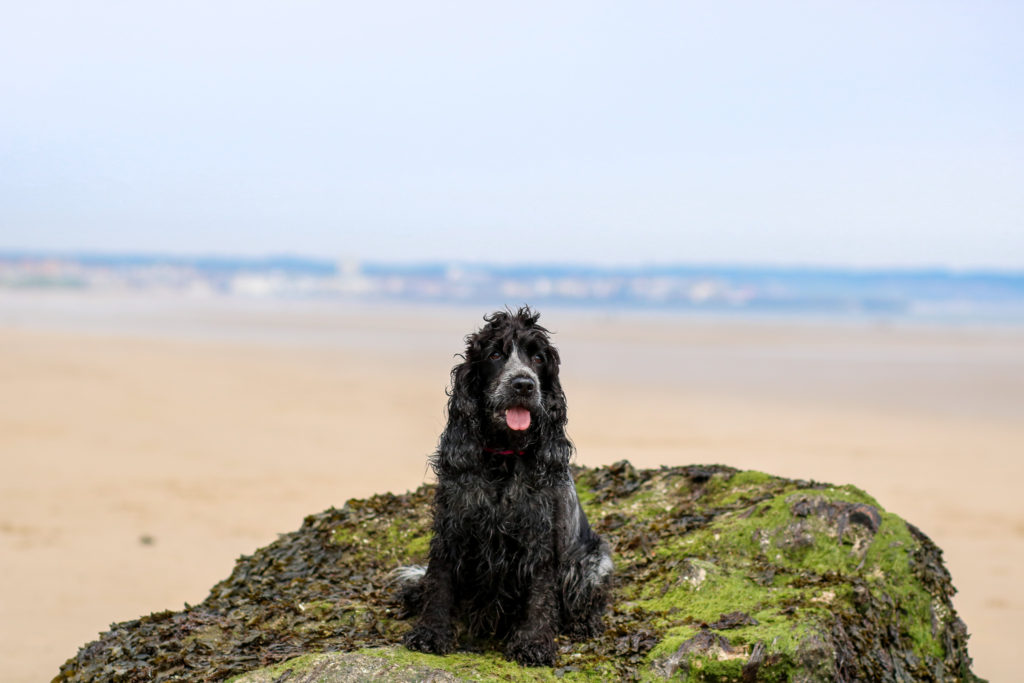 Fraisthorpe Beach is another firm favourite of ours, it's actually part of Bridlington Bay and you can walk along the sand to Bridlington which we often do. This flat, sandy beach which stretches for miles is very popular with dog walkers and you can even take your horse! My dogs never fail to meet new friends here and would probably move here if they could! There is a private car park at the top of the beach, charges vary according to the season but even in summer it's only £3.00 for all day. The Cowshed café is dog friendly and the food is delicious, sometimes they have doggie lollies in stock which Maya and Lucia love.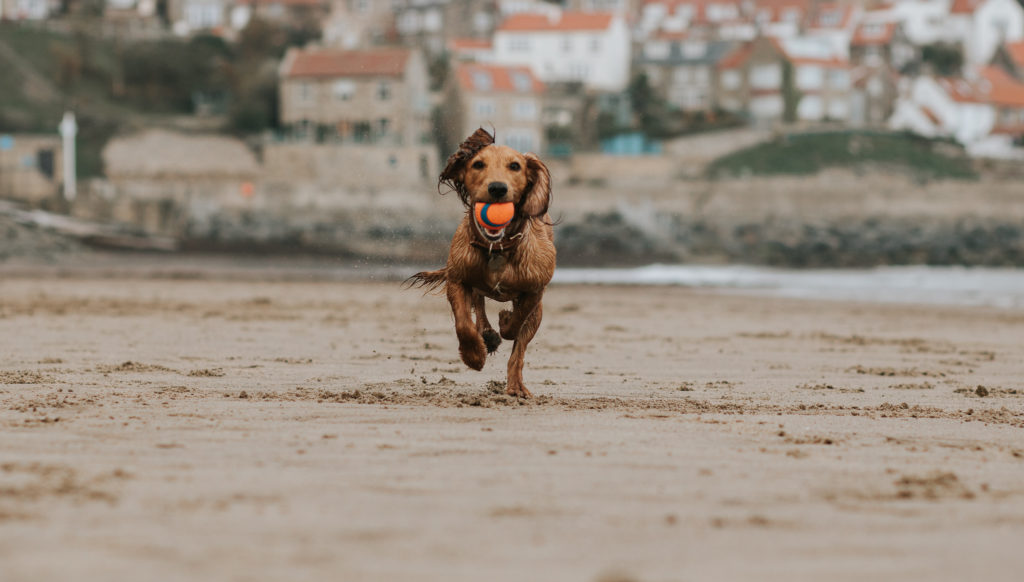 Runswick Bay is arguably one of the prettiest seaside villages in Yorkshire. This sheltered sandy beach is just 9 miles north of Whitby and all facilities are available in the village. There are plenty of fossils to be found in this location if that's your thing, and the location is just so beautiful. Well worth a visit. Parking is available in the car park just a short way up the hill and there is a wonderful dog friendly pub in the village.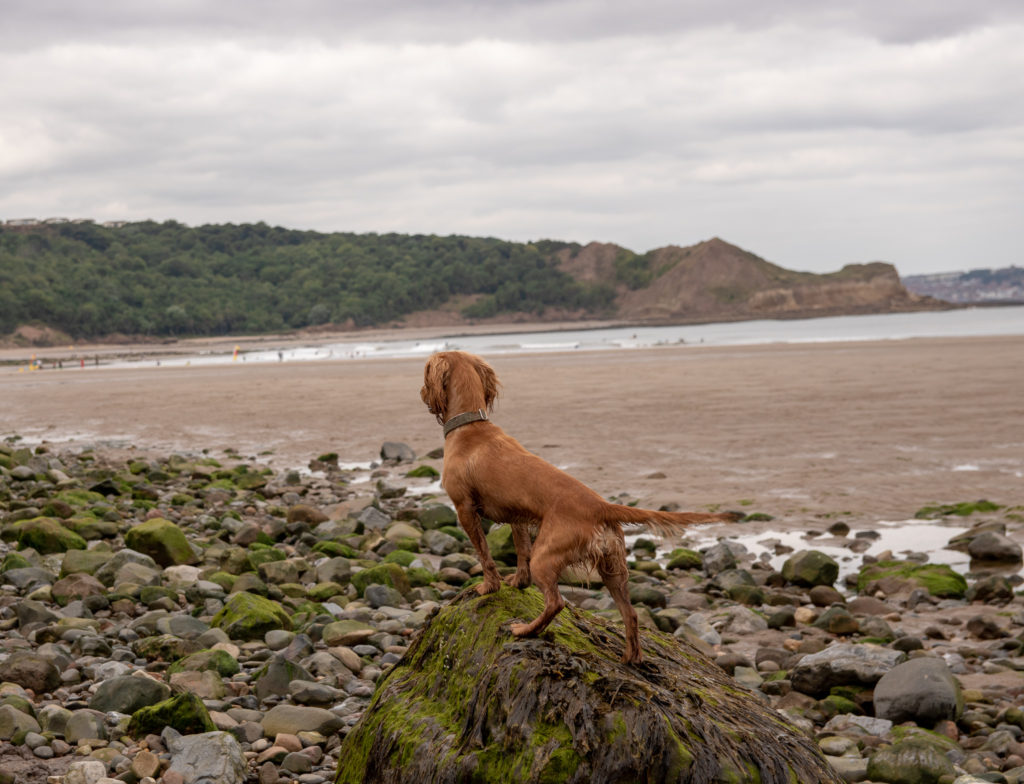 Cayton Bay, just 3 miles south of Scarborough is another large sandy beach. It's popular with surfers and there is a surf shop in the car park where you can hire boards etc or grab a coffee. I love the natural feel of this beach, and the dramatic scenery.  It's also interesting to have a look at the WW11 pill boxes at the northern end of the beach.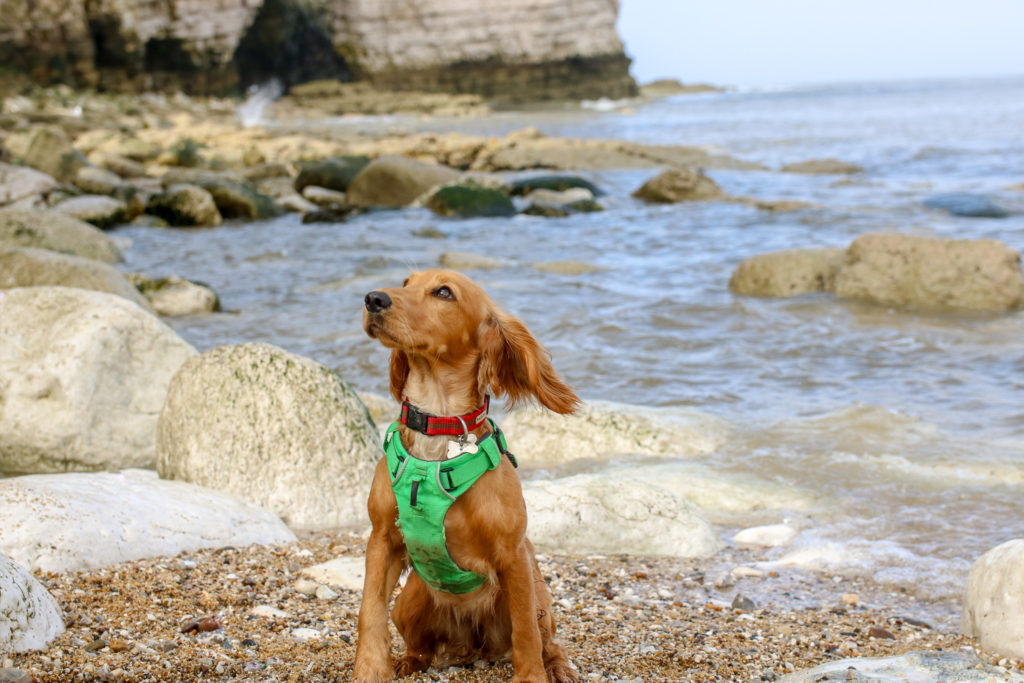 Flamborough North Landing is small but so, so beautiful. the white chalk cliffs are just breathtaking. We have been lucky enough to see puffins whilst visiting here. The beach is sand and pebbles and is accessed by means of a ramp. There is a café, toilets and car park, if you are intending to visit Flamborough Head (we usually do as we think the fish and chips at Headlands is the best in the area! Dogs are so welcome here both inside and out ) you can buy a special ticket that covers you to park there and Danes Dyke as well. Danes Dyke beach is actually also dog friendly, it's a white pebbled and sand beach with ample room for your pooch to have a romp except at high tide. Maya and Lucia love it here as there are woodland walks to be had from the car park as well as the beach. The best of both worlds! There are toilets in the car park but no café.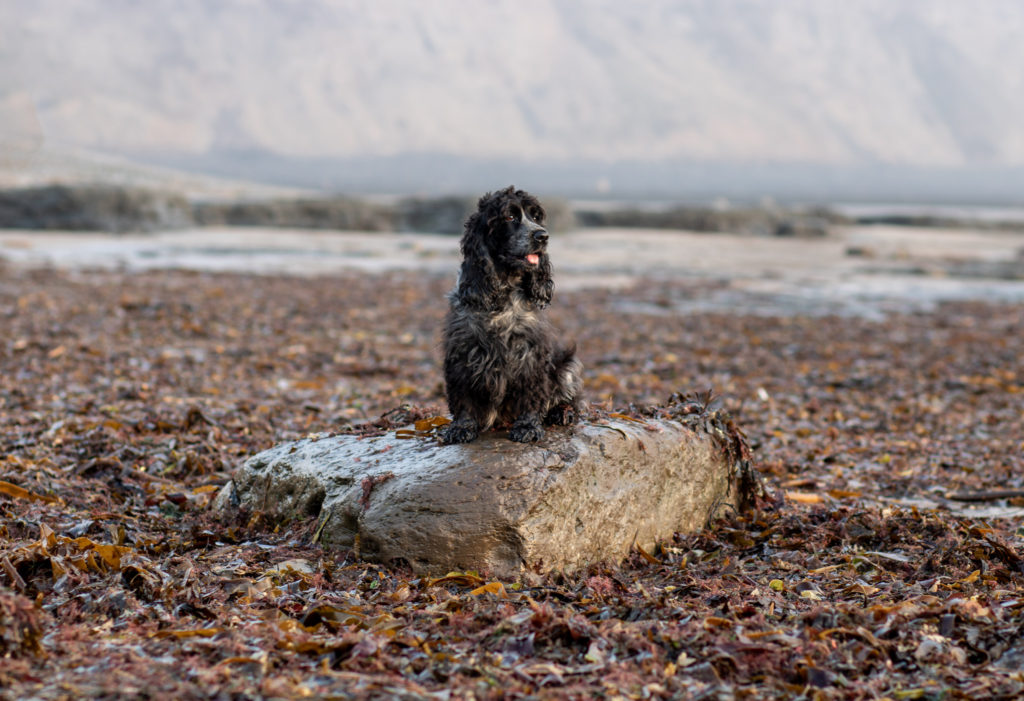 Robin Hoods Bay is one of the most scenic beaches in Yorkshire, best visited when the tide is out, you and your pooch can enjoy a fabulous walk to Boggle Hole. (Depending on the tides – please check!) My girls had a whale of a time running through seaweed, although admittedly they were both in need of a bath afterwards! There is a wealth of dog friendly eating and drinking establishments in the picturesque, cobbled town, many serving doggie bar snacks! The only downside here is that the car parks are right at the top of the hill but even factoring this in it's well worth a visit. 
Beaches with seasonal dog restrictions – Like almost everywhere in the UK some beaches enforce restrictions as to which areas our dogs can enjoy especially in the summer months. Happily though here in Yorkshire  there is usually still plenty of beach for your pooch to enjoy even then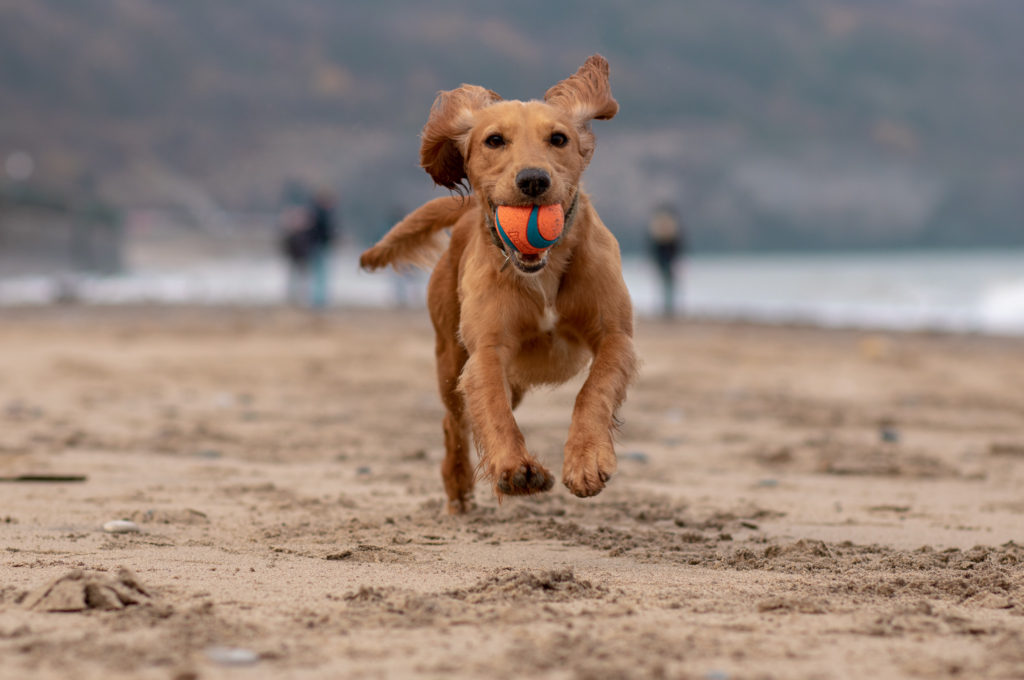 Sandsend is a gorgeous sandy beach a couple of miles from Whitby. Seasonal restrictions for dogs apply in some areas May to September. There is the lovely Sandside café with fabulous views over the bay where you can dine with your dog on the patio area. We love exploring the caves at the far end of the beach when the tide is out. Maya and Lucia especially enjoy jumping in the river's here that run into the sea. You can walk the couple of miles along the beach to Whitby from here at low tide as well if you fancy it.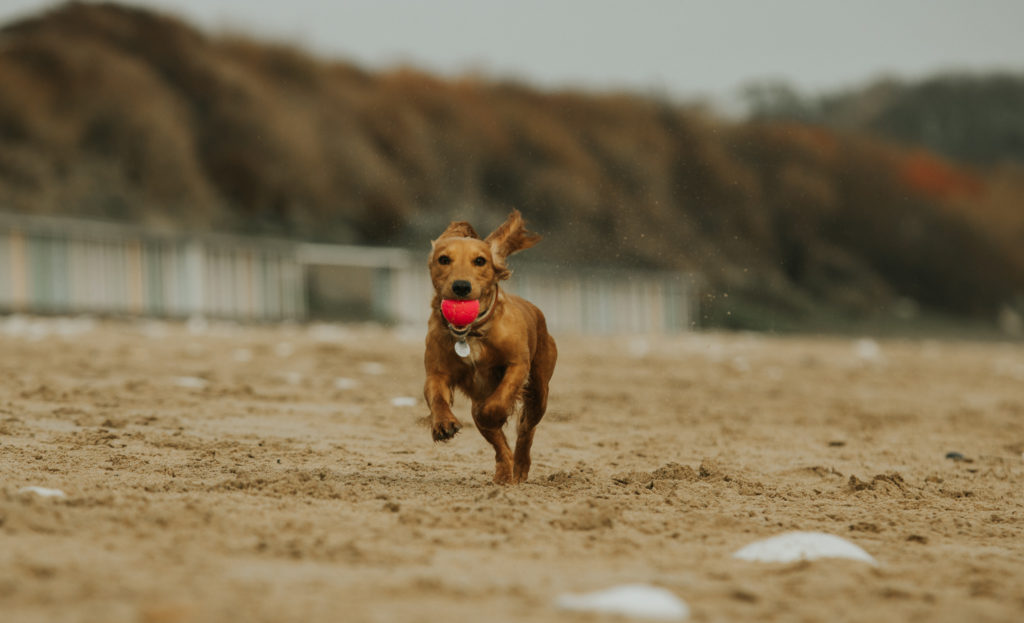 Bridlington has two huge beautiful sandy beaches, North Beach (above) and South Beach. Out of season there are no restrictions on either, but, May – September dogs are only allowed beyond the coastguard station on North Beach, and beyond the Boat Launch (next to Richie's Café-Bar) on South Beach.  Richie's Café-Bar by the way is extremely dog friendly, both inside and out, offers free doggy sausages and serves delicious fish and chips. When we visit North Beach we tend to walk up to The Ship Inn at Sewerby (about a mile) which even has it's own Doggie menu!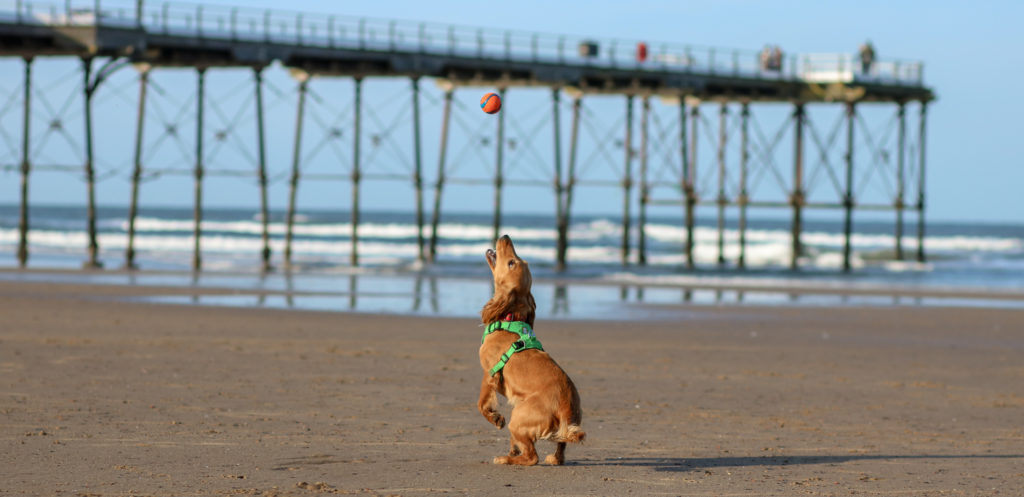 Saltburn is another huge sandy beach where dogs are welcome out of season and confined to areas either side of the pier May-September. Saltburn-by-the-Sea is still reminiscent of the Victorian seaside resort it once was, I found it really rather charming. There are an abundance of dog friendly cafes and pubs in the town. Just a couple of miles further north lies Marske Sands which is dog friendly all year round. In fact you can walk there along the beach, I bet your pooch would love it!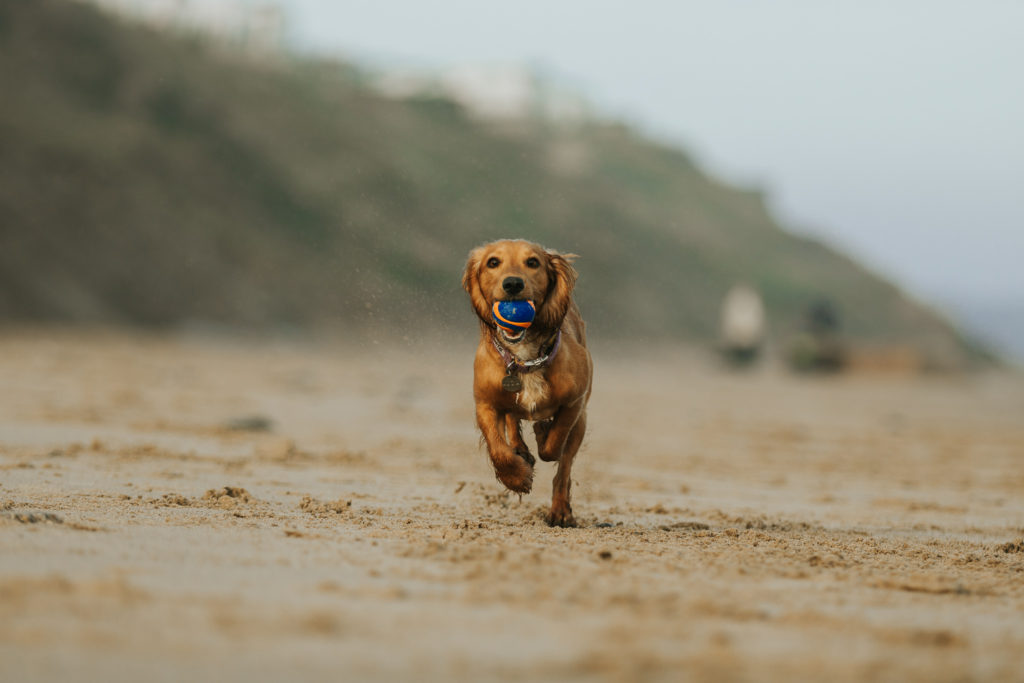 Hornsea Beach is one of my dogs favourites, yes the seasonal restrictions are in place in the parts directly on the promenade May-September, but either side of town there is fun to be had. Recently we have been heading over to the north side of town, parking for free in Morrow Avenue car park and then enjoying a coffee and snack in the Floral Hall Café. The beach is a bit more peaceful on this side of town and is accessed by some wooden steps just across from the car park. Hornsea beach is a mixture of sand and shingle and there's plenty of parking at the main end of town too.
Of course there are many more dog friendly beaches in Yorkshire, these are just our favourites. Let us know below if you think we've missed out a gem, hope to see you on a beach in Yorkshire sometime!
Love Sal, Maya & Lucia xxx