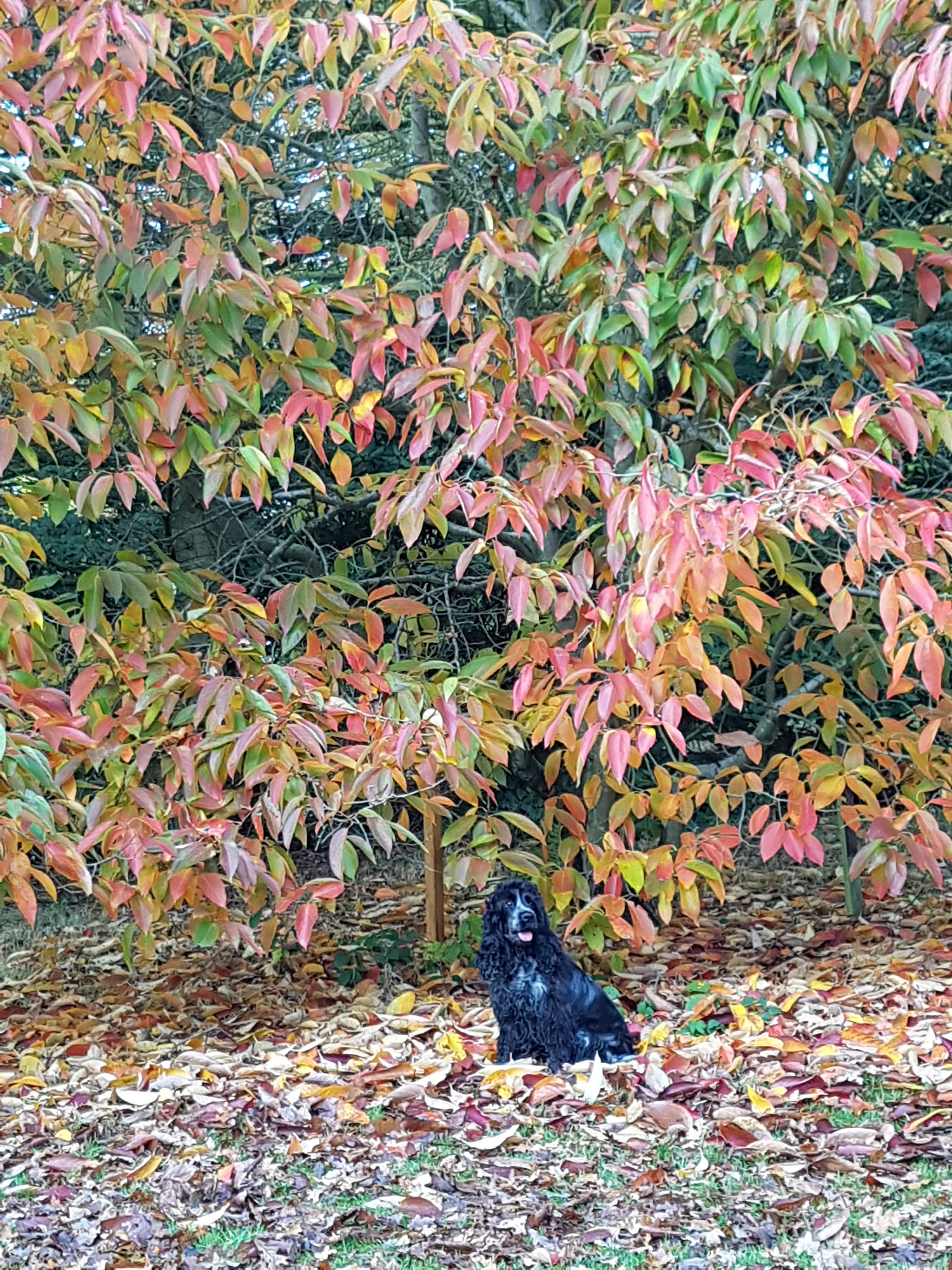 Earlier this month we spent a couple of days in and around the North York Moors National Park. Our first stop was the Yorkshire Arboretum. Dogs are welcome and they are allowed off lead in most areas. It is a very reasonable £6 per adult admission and there is a cafe on site which we didn't sample but Maya lapped up some water from the dog bowls provided outside.
The Yorkshire Arboretum is 120 acres of trees from many different countries in a beautiful setting close to Castle Howard. Autumn is my favourite season, and  I loved the tapestry of glorious golds, reds and yellows on display – really beautiful.It was a great pace for Maya too, she is a typical cocker spaniel and is probably never happier than when her nose is to the ground sniffing out new smells. She was in her element there and met  a few other dogs to play with too. There is quite a bit of boggy wet ground so dogs do get quite grubby so bear that in mind if putting them straight back in the car! The Yorkshire Arboretum is open from 1 March to 30 November and we will definitely go back in the spring.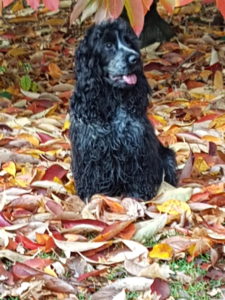 Next stop was our overnight accommodation,  Solberge Hall Hotel just a few miles from Northallerton – this is a lovely Georgian mansion that is now part of the Classic Lodges group.
Dogs are welcome to stay for just £10 per night and that even includes a couple of sausages for breakfast.  Maya also received a welcome package of dog chews, and some poop bags and the hotel also provided a dog bowl which was a nice touch.
Your pooch can join you in the lounge while you partake in a wonderful cream tea but sadly are not welcome in the dining room.
I always take a good torch with me when away and was glad of it here for last thing walkies although if your hound only needs a short stroll there is a lit path around the hotel.
We really enjoyed staying at the Solberge Hall – the food was great, the staff were really welcoming and the location was beautiful.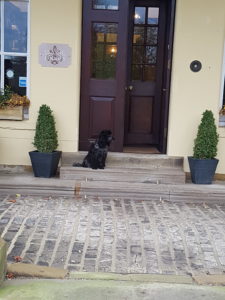 The next morning after doing some obligatory shopping in Northallerton we headed for the Sutton Bank National Park Centre.
There are some great forest walks from here and you can also experience England's finest view which is fabulous.
One thing I might as well admit to now is that my sense of direction is terrible as is my partners so we did walk for a few miles that day although I must stress the routes ARE clearly marked and you can buy guide books in the shop. Next time as I always say.  Maya really enjoyed herself anyway and as long one carries water, poop bags and some snacks for both human and pooch I think a little bit of wandering off the beaten track is fun.
We stopped for another cream tea on the way home in Helmsley at The Cocoa Tree – such warm and wonderful owners, Dogs really are welcome here and they made a friend for life in Maya, fussing over her and giving her ham. The way to a spaniels heart is food!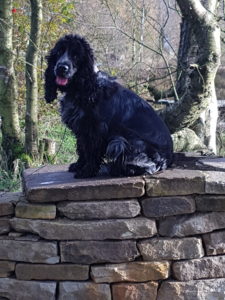 I would love to hear what you and your dogs have been up to this autumn so please leave a comment – if only to let me know that I'm not invisible!
Sal & Maya