So the other week we drove up to Perthshire in Scotland and guess what we struck gold! No, not the real McCoy that is reputed to be found in the Perthshire hills, but a fantastic luxury dog friendly hotel –  Murrayshall House Hotel which is situated on the outskirts of Scone.
This 400 year old country house hotel which is the former home of Lord Lynedoch, is absolutely stunning and is set within the beautiful green countryside of the 365 acre Murrayshall Estate.
When we arrived I was immediately impressed by the beautiful interior and relaxing ambience  of the hotel. The reception staff were extremely welcoming to the dogs and gave them a little fuss, something that reassured me that Murrayshall Hotel did not just tolerate guests with four paws but thoroughly enjoyed them visiting. In fact Maya and Lucia were in their element here as most of the other guests were dog lovers too (although maybe they had not got the memo telling them how dog friendly Murrayshall is as I did not see any other doggy guests in the couple of days we stayed) and the girls love nothing better than stopping to say "Hello"!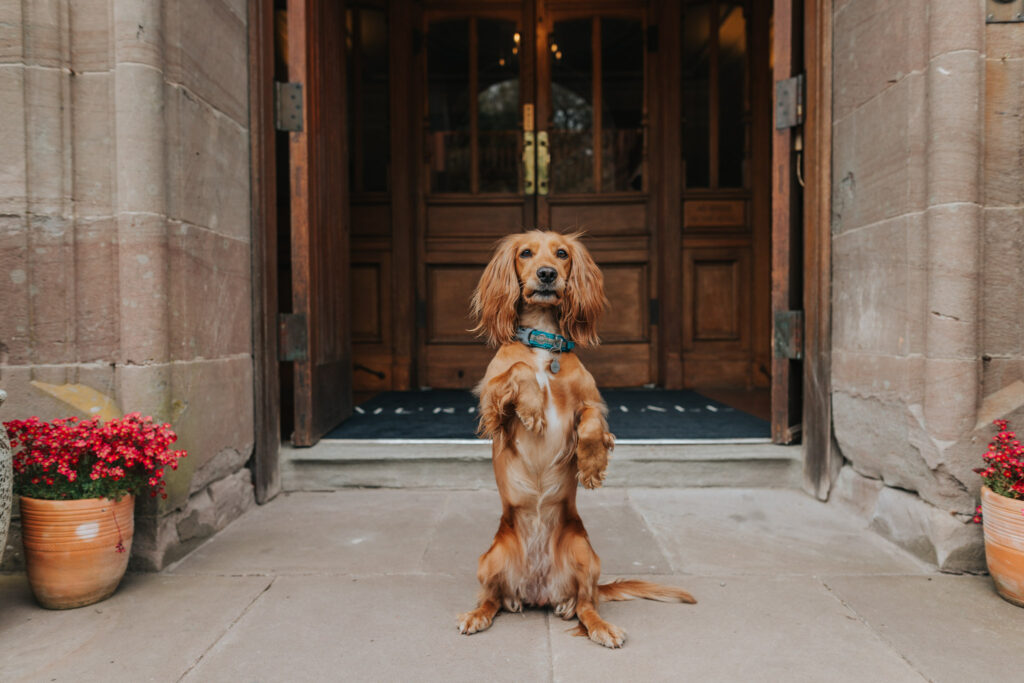 Dog Friendly Rooms at Murrayshall
We stayed in one of the stunning dog friendly Fairway Suites that are set apart in a separate building just 20 metres away from the main hotel.
The suite had its own front door so we could step straight outside which I think is a great asset in terms of dog friendly rooms.
The suite was absolutely huge with a separate living area, a good sized fridge and even a microwave. So convenient if your dogs are raw fed. There was a full sized dining table and chairs (Murrayshall has a room service menu) and really comfortable sofas in the suite and one thing that I especially loved was that you could watch and hear the birds singing outside the windows.
The bedroom and bathroom were amazing too, with a comfortable king sized bed, bath and power shower. It was so relaxing and we all slept well during our stay.
Oh and it's worth mentioning too that there was loads of storage space in the suite, so important if like me your dogs don't travel light!!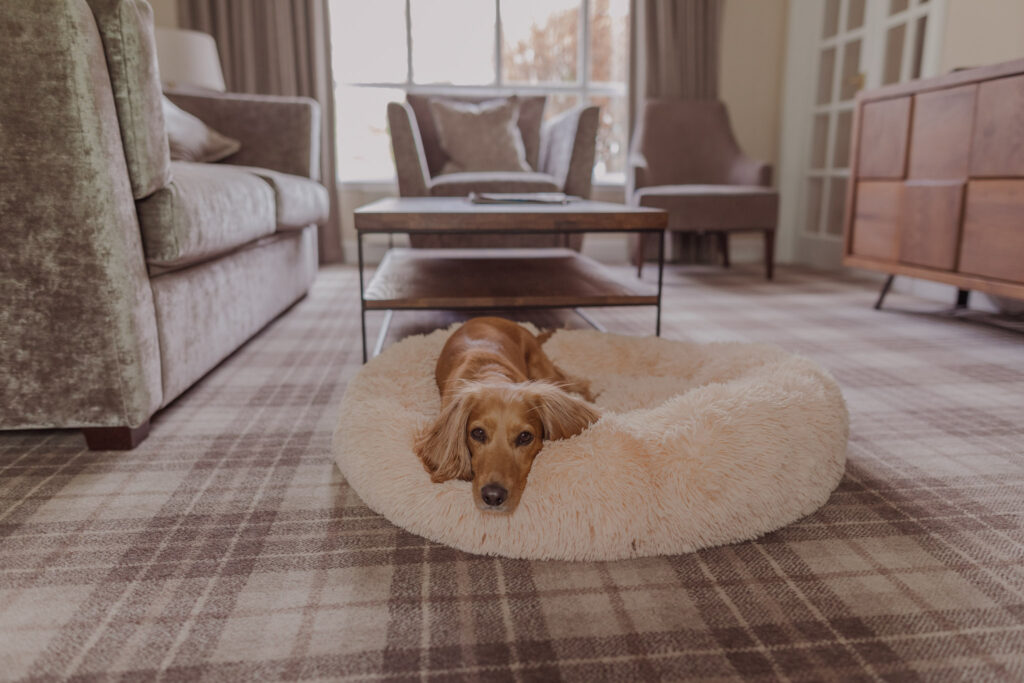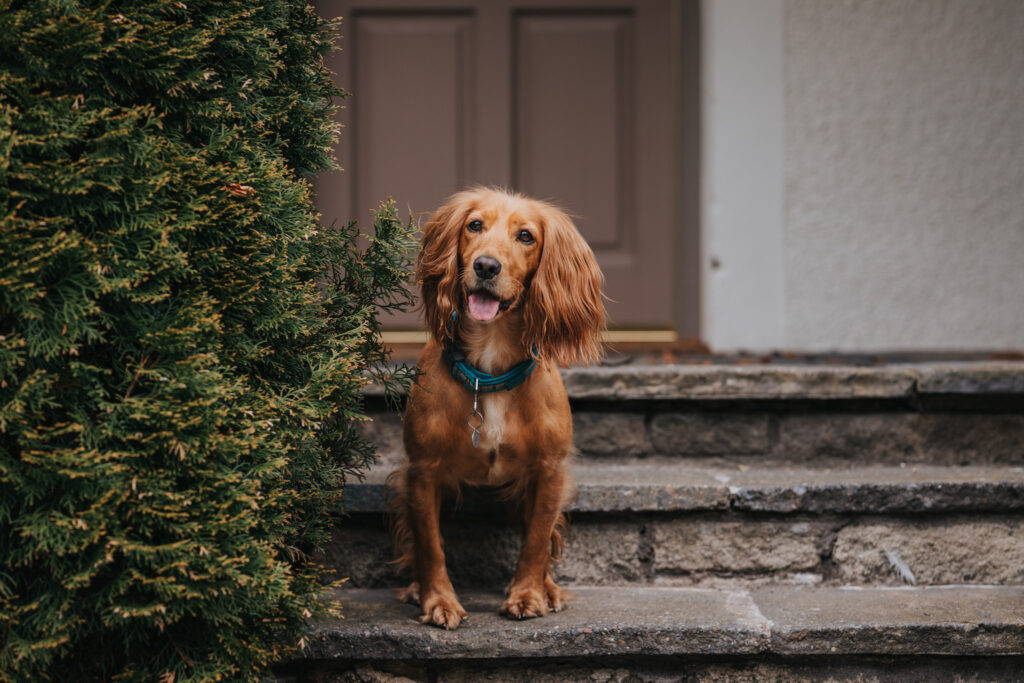 All dogs staying at Murrayshall receive a welcome pack that contains treats, a blanket, a grooming mitt and a letter addressed to the dogs informing them of the house rules. These included having their paws wiped if they had been playing around in the water and, obviously, I guess in this calibre of hotel an instruction to stay off the furniture. Murrayshall provide pooches with fluffy mats to sit and sleep on which along with the monogrammed food and water bowls provided to use during their stay made the girls feel special enough.
Humans aren't forgotten either, the luxury chocolates were definitely approved by me!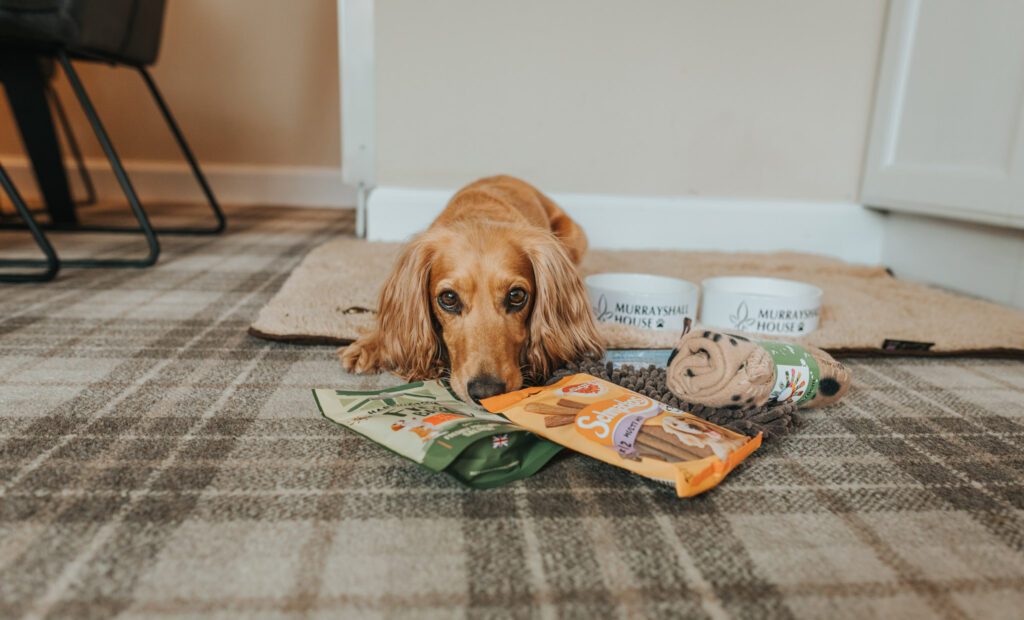 Dining with Dogs at Murryshall
Four legged friends are allowed to dine with you in the sumptuous bar area, (at a full sized table) but if you prefer to enjoy the fine dining experience in the restaurant without canine company you can leave your dogs crated in your room.
Believe me when I say that without exaggeration the waiting staff at Murrayshall are just fantastic with dogs, serving them fresh water as soon as they were seated and one guy gave the girls the biggest of cuddles!
Dining at Murrayshall is really a treat. The dinner menu, although concise, is well thought out and is full of local and seasonal ingredients, all cooked to absolute perfection by the way. The breakfast is cooked to order and absolutely superb.
Outside there is a patio area with great views where you can enjoy a drink and I assume dine or take afternoon tea when the weather is fine.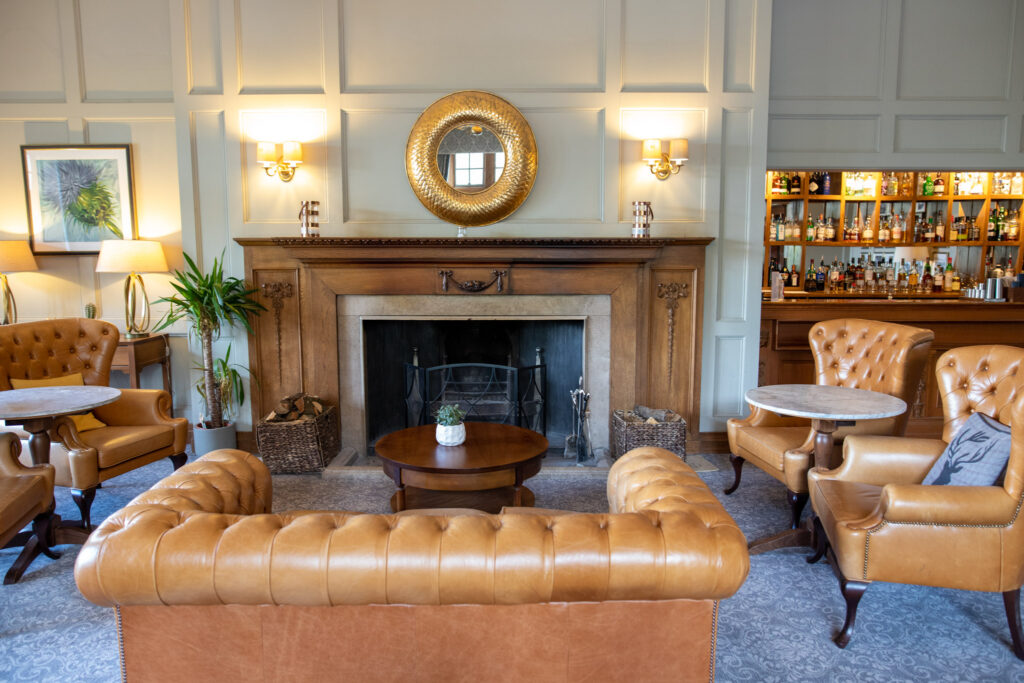 Dog Walks
Exploring the Murrayshall Estate was of course the highlight for my spaniels. The hotel  provides guests with some clear directions of walks around the estate and with 365 acres to explore that includes 27 holes of golf there was plenty for the pooches to sniff and explore. My spaniels obeyed the rules from their welcome letter and did not chase after any golf balls but I felt like Lucia had her eyes on the prize and at one time so I put her on her lead for a few minutes just to make sure!
Spring is so beautiful in this part of Scotland and on our walks around the estate we spotted bluebells and primroses, enjoyed panoramic views of the Cairngorms and kept our eyes out for buzzards, red kites and roe deer. We also saw some Neolithic standing stones and climbed up to admire the views from the McDuff's monument. It was splashing around in the burns though that my girls got the most pleasure from, thank dog I had brought their drying coats with me!
The Scone circular walk is mostly on quiet lanes, but the dogs still enjoyed those parts of it and we had a pit stop at a pub in Scone to enjoy some fresh water and a beer.
The hotel also organise paddle board and kayak tours that take you out of the country side into the heart of Perth and I'm sure would be happy to give you info on the route if you have a sup pup and plan to take your own board.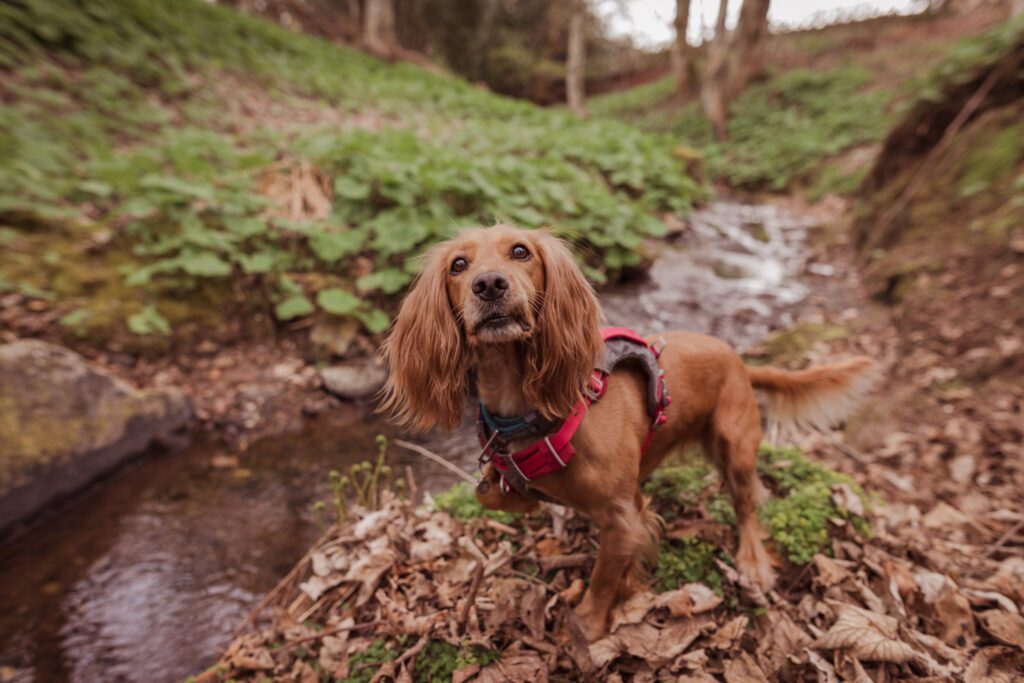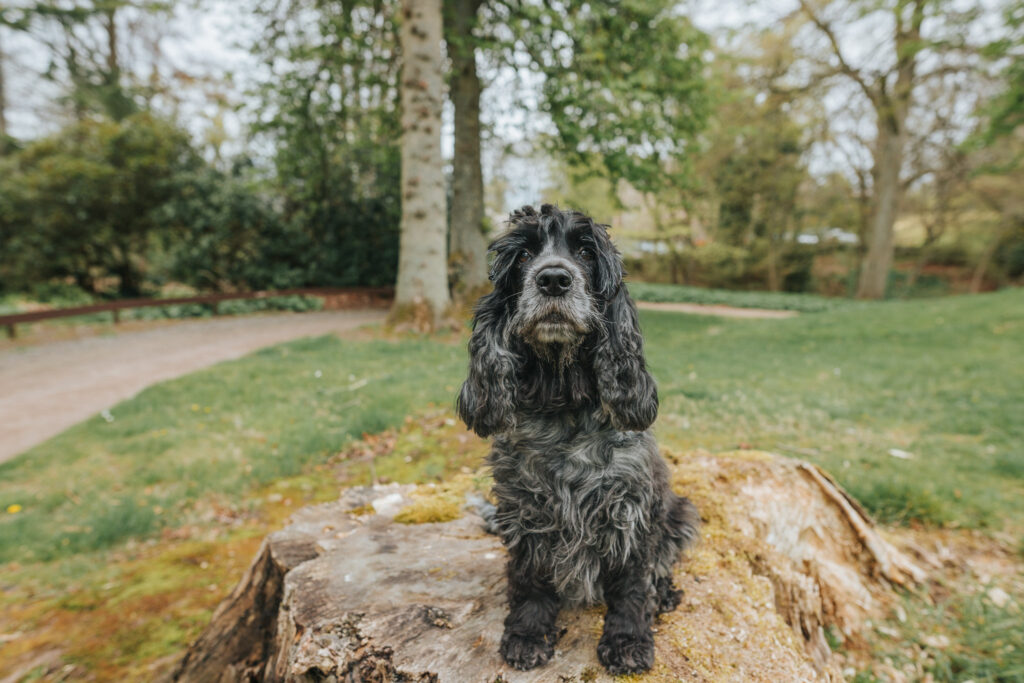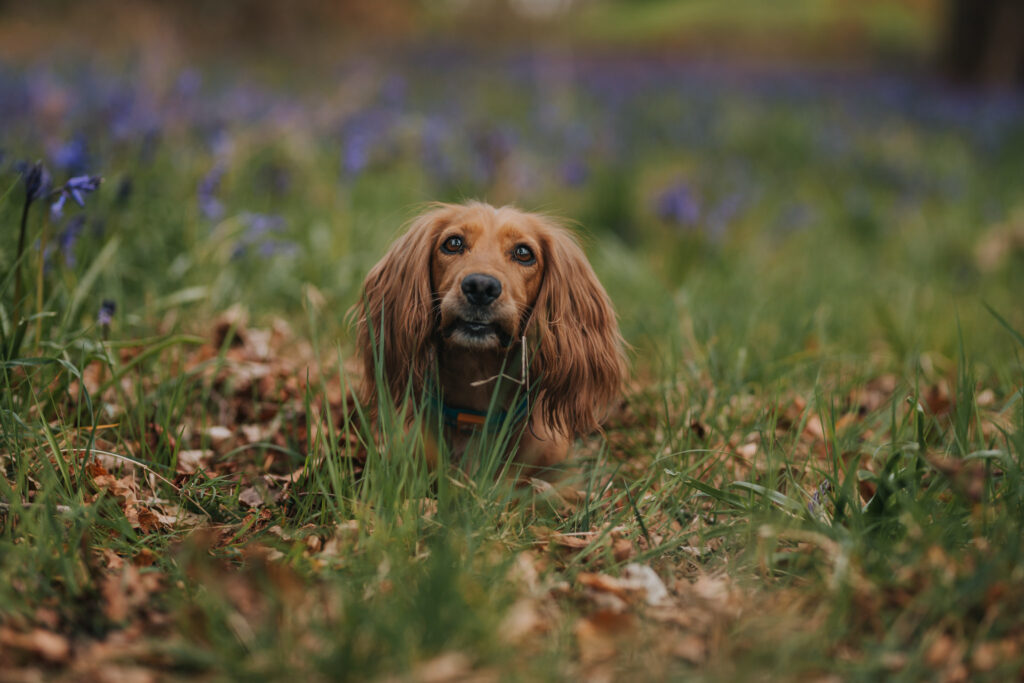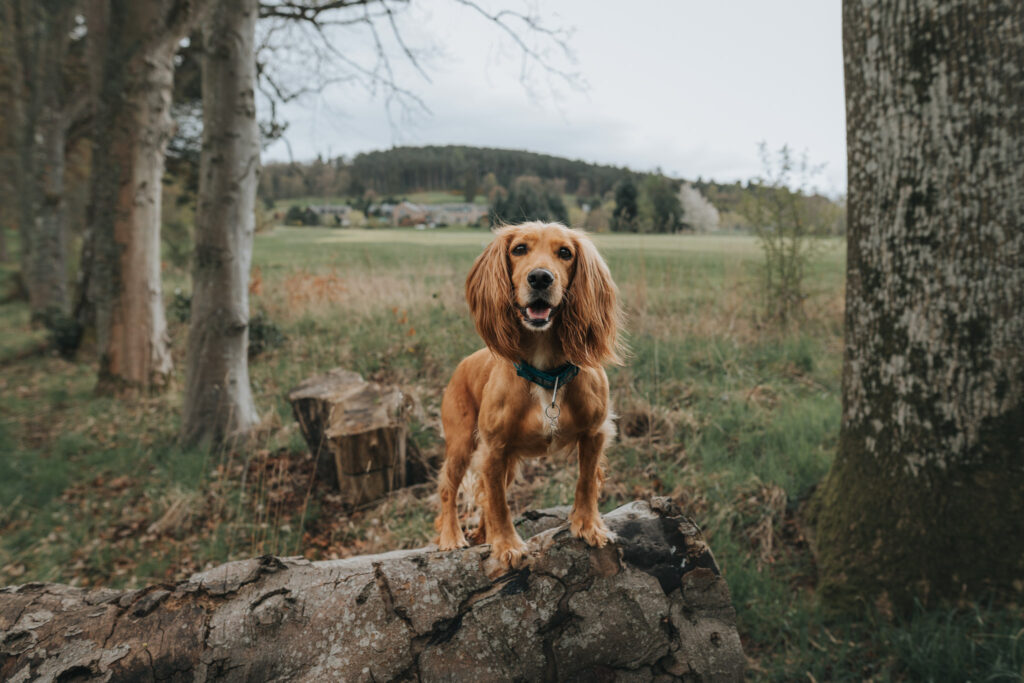 The surrounding area is really dog friendly with a plethora of great walks and dog friendly pubs and cafes.
We went to Kinnoull Hill Woodland Park, just a couple of miles away from Murrayshall. The dogs had a blast here, it was obviously a favourite haunt of the local dogs and the girls loved romping around the woods and making new friends. There's an aboretum here too and  great views of the River Tay to be had from the top of Kinnoull Hill.
Murrayshall is an ideal base for a wider exploration of Scotland too as The Loch Lomond and Trossachs National Park and the Cairngorms are both within an hours drive.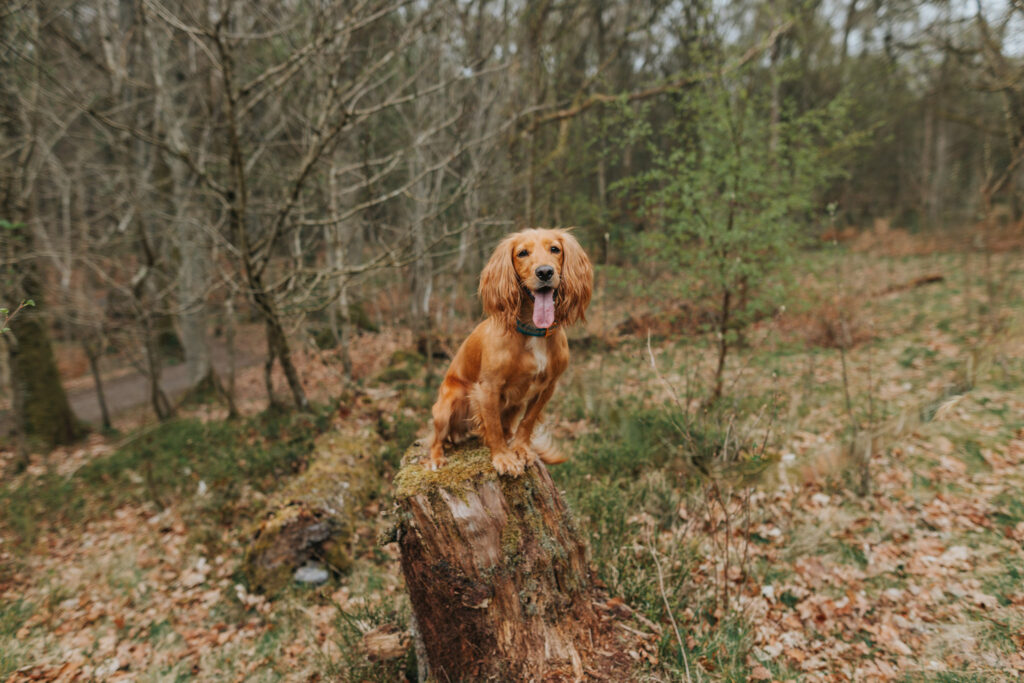 If you are looking for a dog friendly hotel in Perth I really can't recommend Murrayshall House Hotel highly enough. It has all the ingredients for a perfect and relaxing paw friendly break away. So if you're looking to visit Scotland with your dog why not check out the Murrayshall Hotel website and maybe even book!
Love
Sal, Maya and Lucia xx
** Disclaimer:  We received a 2 night stay with breakfast and dinner in return for an honest review and promotion on Instagram.