The second we arrived at Letheringham Mill in Easton, Suffolk we got our first clue of how dog friendly this idyllic riverside retreat was going to be – the sign on the gate read 'Free Range Dogs'!  Immediately the host dogs, three gorgeous Australian Labradoodles came bounding over and welcomed  Maya and Lucia to the mill with sniffs, woofs and waggy tails – the adventure had begun. Dog friendly Letheringham Mill is a beautiful restored historic water mill on the banks of the River Deben in a sleepy corner of rural Suffolk, in fact the term Dog Friendly doesn't really do justice to this paradise for pooches that owners Richard and Jacqui have created here, so I was not suprised to find out that the mill has won several awards including the prestigious Visit England Gold Award as well as actually winning the Visit England Dog Friendly Business title in 2017.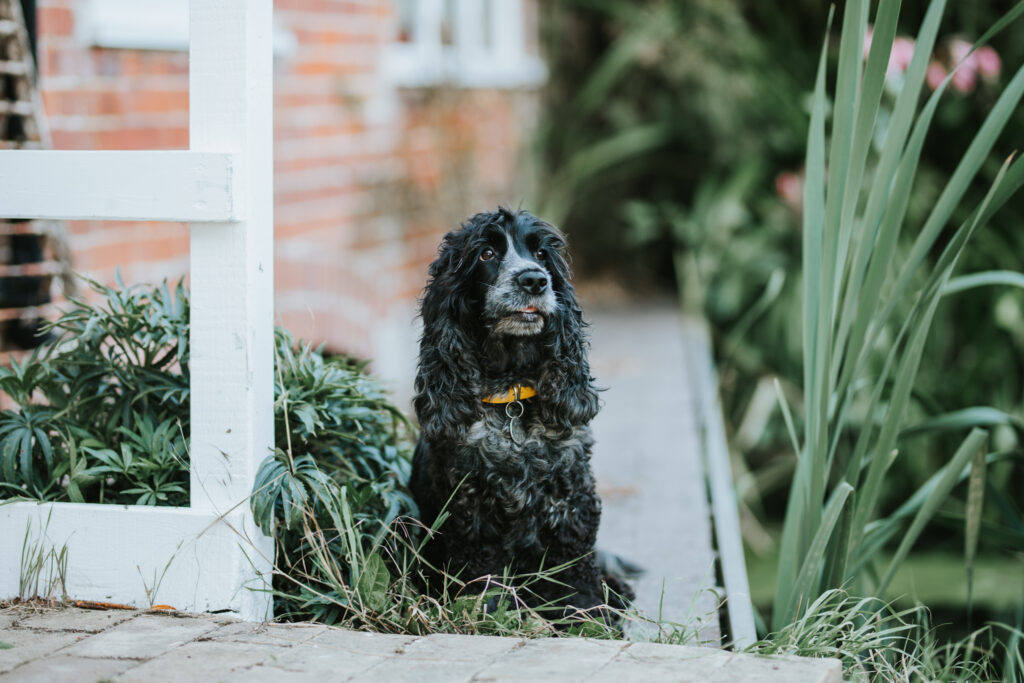 The accommodation at Letheringham Mill consists of four luxury cottages, all unique and lovingly designed with dogs in mind from it's easy to clean yet stylish and top quality flooring to the sumptuous leather sofa  – no need to panic if your pooch comes in with muddy paws here. There's no strategically placed list of Dog Don'ts at Letheringham Mill either, and Richard and Jacqui have thought of everything to make holidaying with your dog as relaxing as possible. There are baby gates fitted to the outside doors just in case you don't want your pooch wandering off at will and Richard and Jacqui provide a wealth of information about dog walks and attractions in the area as well as useful things such as the local vets phone number in binders in each cottage. There's also no limit to the amount of dog's that can share your cottage, something that gets a huge paws up from us because I know from friends with more than two dogs what a nightmare it can be finding luxury dog friendly holiday accommodation.
We chose to stay at The Riverside and it was absolutely gorgeous, Maya and Lucia rushed in to find their welcome crate containing blankets, towels, toys, dog bowls, treats and of course poo bags and Rod immediately opened the fridge door and helped himself to the chilled bottle of white that awaited us. I was just wowed by the stunning interior of The Riverside with it's huge french windows and white pine cladded walls it feels light. airy and luxurious.  Everything you could wish for is provided from a Dyson Fan, an American Fridge Freezer with an ice maker to a boiling hot water tap and smart tv with Netflix etc.  I loved that some of the eclectic homeware and soft furnishings around the place were dog themed and the scottie dog shaped shortbread was the icing on the cake.
There is a wet room down stairs too, handy for washing the dogs if you need to and the sofa in the lounge can transform into a double bed allowing the cottage to accommodate four humans easily.  The most amazing feature is that the actual workings of the water mill can be seen behind glass in the hall and from a viewing gallery upstairs in the master bedroom. The bedroom is truly amazing with views of the river, an extremely comfortable king size bed and is accessorised with some quirky ornaments which blend in so well with the wood beamed ceiling. The ensuite bathroom is stunning too and the CY Cypress toiletries that are provided are just gorgeous, if you love them you can even purchase some to take home from the mill house.
There are two outside seating areas at The Riverside where you can relax and take in the wonderful ambience and natural beauty of the grounds and Suffolk countryside, we loved watching the horned cattle grazing in the adjacent field while the dogs got on with, well being dogs!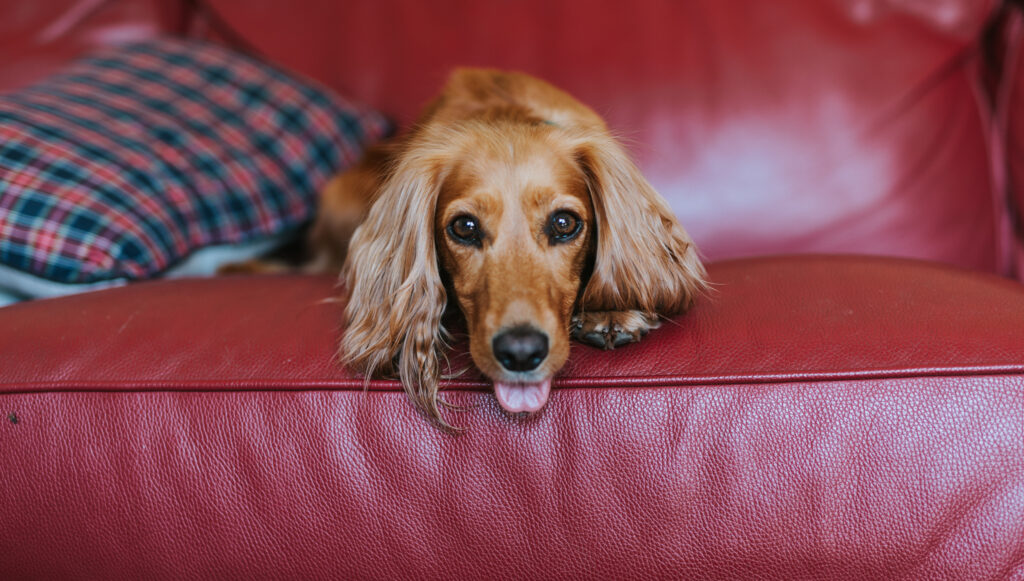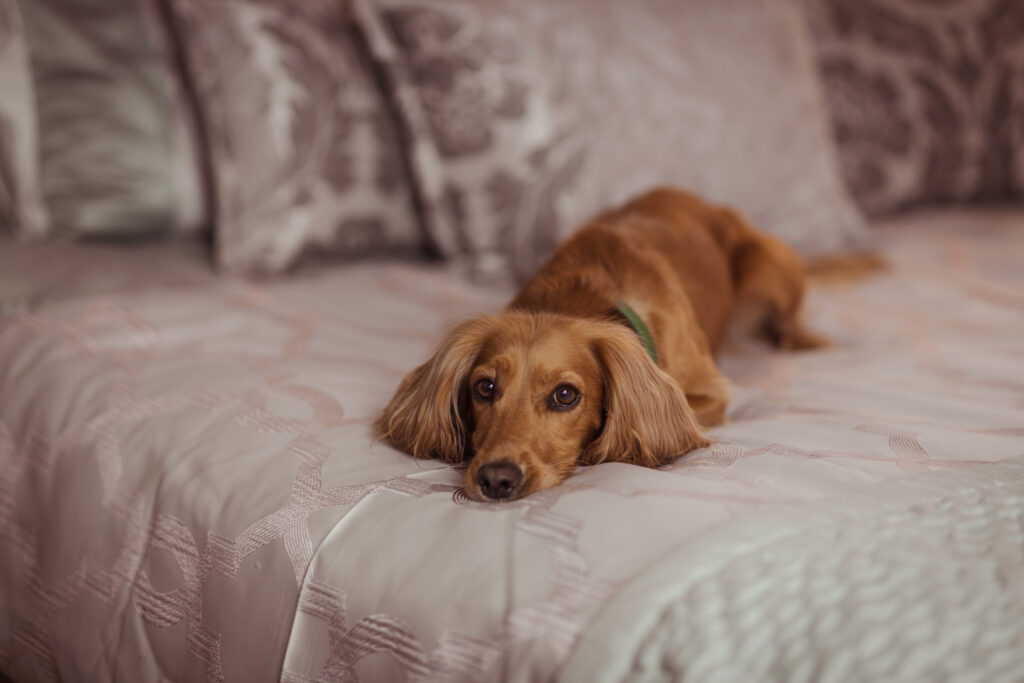 Obviously it was the gorgeous grounds though that my dogs enjoyed the most, my two intrepid spaniels were  just thrilled to go in and out as they pleased, sniffing around every nook and cranny of the place and there's a massive 7 acres to explore. The River Deben creates a natural boundary to keep your dogs from going AWOL, but I guess there's always that one dog that jumps into the river (mentioning no names, Lucia) fortunately she was only trying to rescue some other pups lost ball rather than plan her escape which on her third attempt she did.
Humans are well catered for in the grounds too, with quirky seating and BBQ areas dotted around in nooks and crannies and parasols with solar powered lights in the flower garden area. There's even a rowing boat if you fancy a jaunt down stream. It really is a beautiful setting and quite honestly there were times when I thought I was a fly on the wall in Wind In The Willows.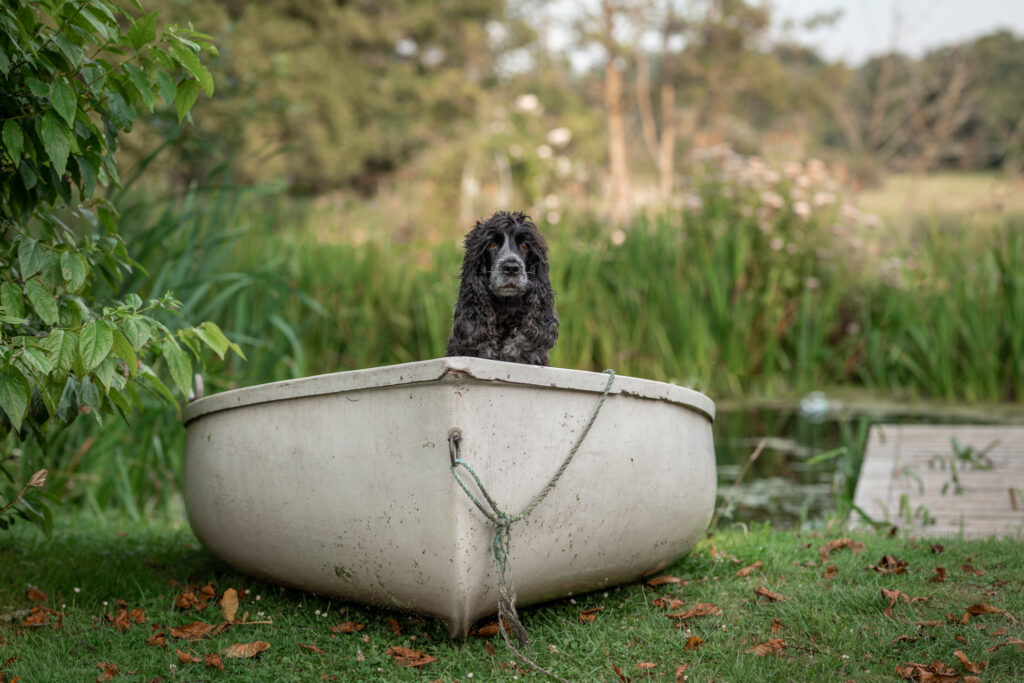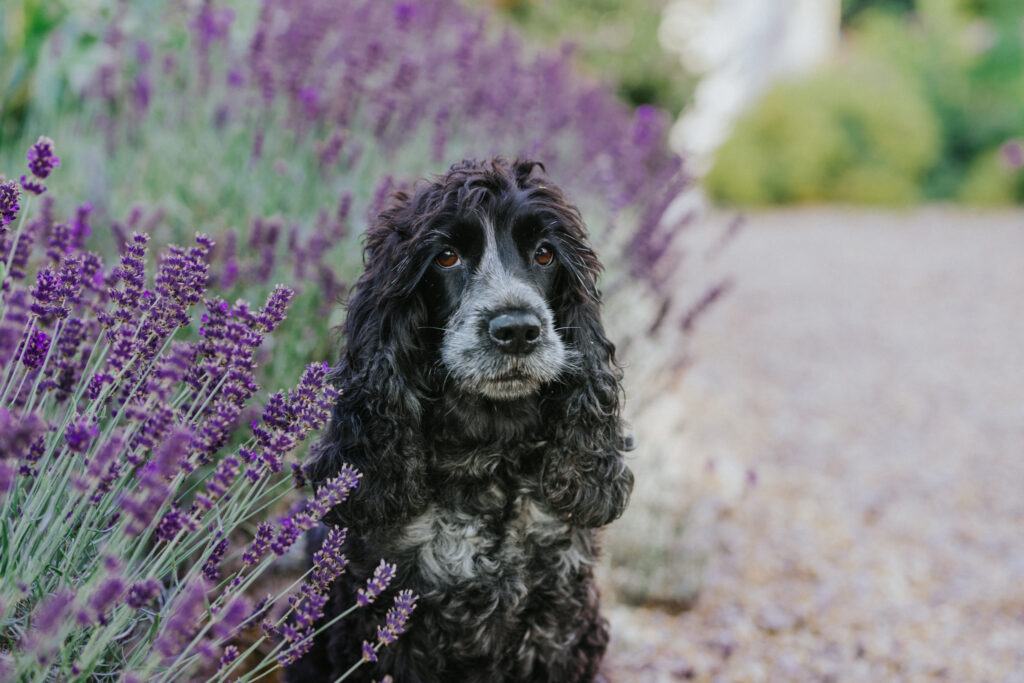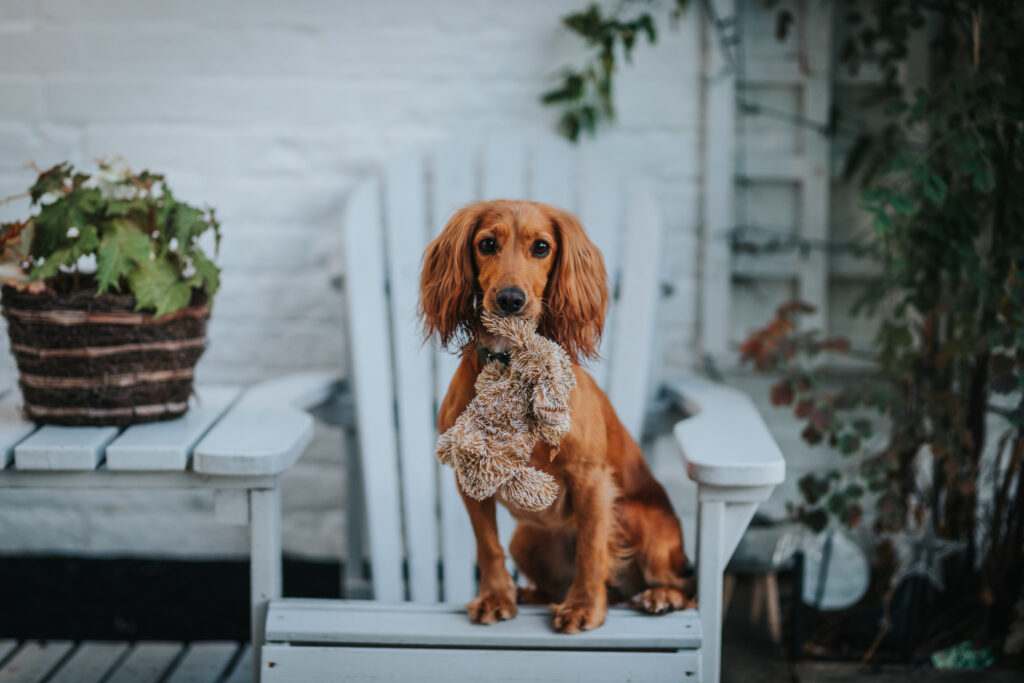 One could quite easily spend a week or more relaxing at Letheringham Mill without feeling the need to step out of the front gate but Suffolk is such a beautiful part of the world it would be a shame not to venture out at least once. The village of Easton with it's famous crinkle-crankle wall is just a 10 minute walk up a footpath and there's a fabulous dog friendly pub, The Easton White Horse, which we popped into to quench our thirst. It felt as though we were in the Mediterranean sitting outside in the huge beer garden complete with vines. Dogs are allowed inside too and the food is really good.
Framlingham is just a 4 mile drive away and is the location of the nearest supermarket, Jacqui had recommended the wood fired pizza at The Station Hotel here to me so we had to check it out, absolutely scrumptious. It's well worth a visit to Framlingham Castle too and there are quite a few other dog friendly restaurants and pubs in town.
There are several dog friendly beaches in Suffolk within 30/40 minutes drive from Letheringham Mill so of course we had to visit a few because Maya and Lucia's  ethos is that they haven't been on holiday if they don't get soggy!
Dunwich has to be one of my favourite places in the world, known as the lost city it was as big as London back in the 14th century. Dunwich beach is beautiful and dog friendly all year round, the spaniels had a whale of a time splashing in the sea and digging in the pebbles. It was a boiling hot day but we still took a very short walk on Dunwich Heath (managed by the National Trust) dogs do have to be on a lead here March 1st – August 31st but out of breeding season they can run free and have the time of their lives. Of course no visit to Dunwich is complete without a a drink in The Ship in the village, which is very dog friendly indeed.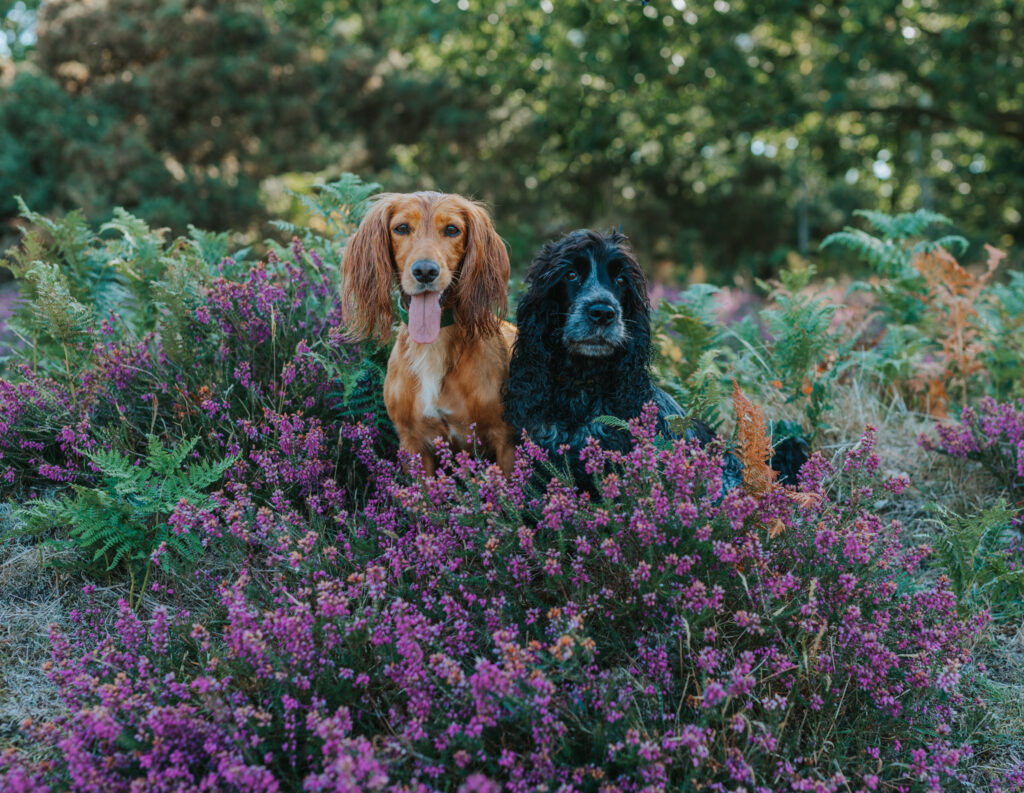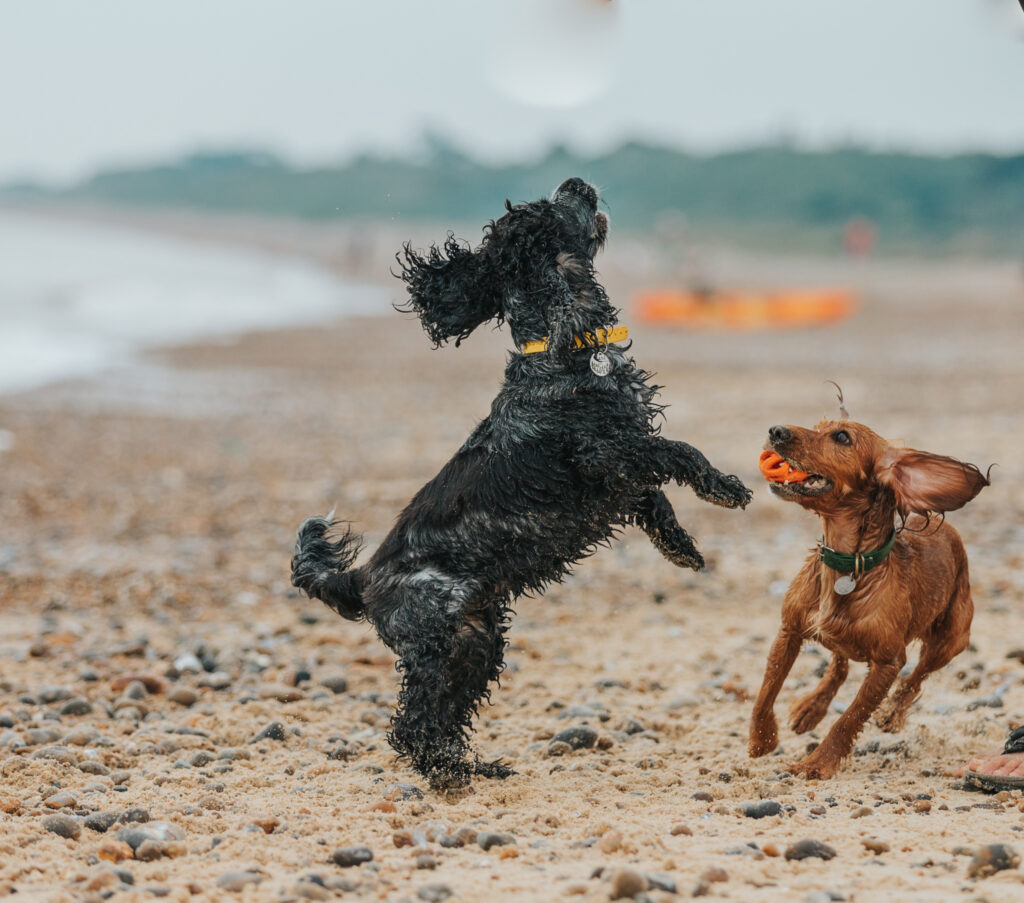 Sizewell Beach and woodland walks is a great place to take your pooch for a run, again it is free from the dreaded dog ban all year round and there's a great cafe in the carpark area to treat yourself to a snack.
Even the more sophisticated resorts of Southwold and Aldeburgh have areas of their beaches that welcome our four legged friends all year round.
Southwold is a picture perfect seaside resort with colourful beach huts, a Pier, which is dog friendly and is famous of course for Adnams Beer. You can enjoy freshly smoked fish or some seafood from the fisherman's shacks along the front  and you and your pooch might  also enjoy walking to Walberswick (about 3 miles) and taking the rowing boat ferry back to Southwold.
The spaniels loved Aldeburgh beach which has a huge dog friendly area, conveniently situated opposite the car park. There are plenty of fisherman's shacks serving seafood delicacies here too and Aldeburgh Fish and Chip Shop is where you can treat yourself to the best fish and chips ever!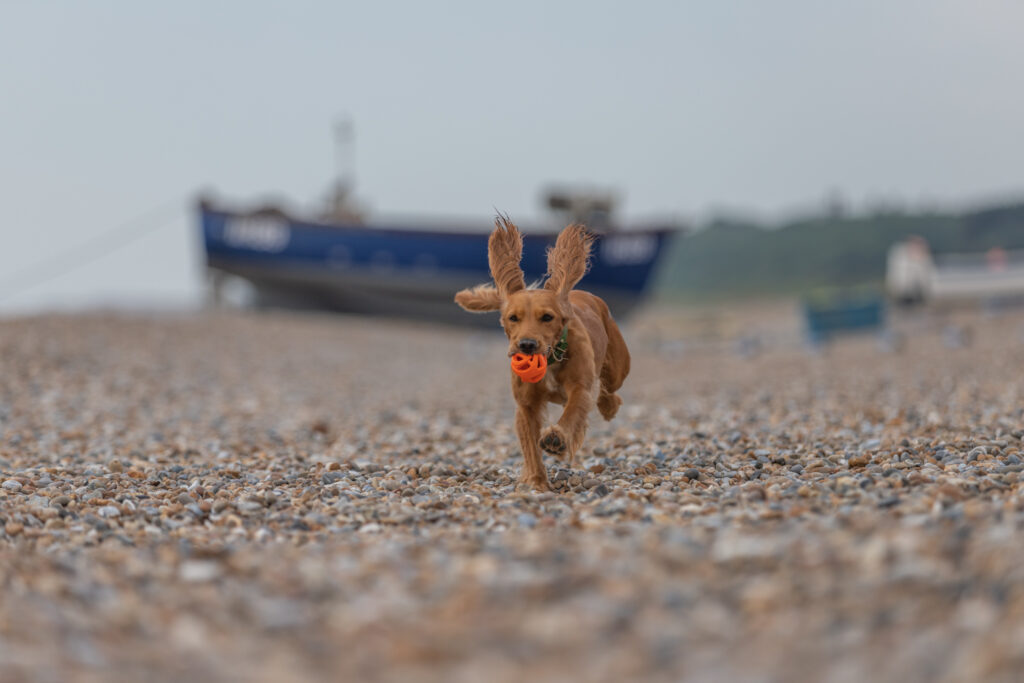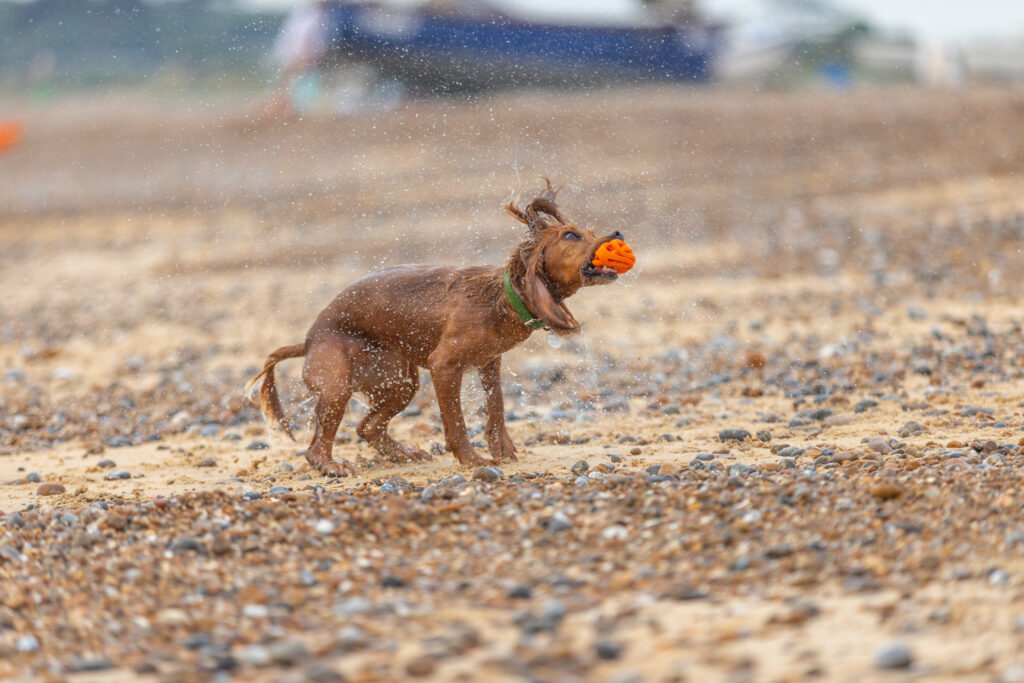 As I said Letheringham Mill is really a dog friendly destination in itself but it's also the pawfect location for a wider exploration of Suffolk. We thoroughly enjoyed our stay here but Maya and Lucia can't rate it as 5 paw I'm afraid, they have to rate it 10 paw – it really is that good so if you're looking for dog friendly accommodation in Suffolk you know where to go!
Love Sal, Maya and Lucia xxx
We enjoyed a complimentary stay in The Riverside at Letheringham Mill in return for an honest review. Huge thanks to Richard and Jacqui for having us.