My intrepid spaniels, Maya and Lucia live for adventure so when I buy dog gear and accessories for them my main criteria is practicality, firstly are the products durable and secondly will they keep them safe as well as fit well and allow them to run and jump without being restricted.
Kurgo is a respected dog brand that has safety at its very core, the founders having been inspired to create their products because of their own dogs habit of jumping into the front car seat whilst travelling, so when they reached out to me and asked to collaborate of course I said yes.
Since it's inception the brand has grown and now designs and sells a range of other products as well as it's car safety range such as dog harnesses, back packs and dog life jackets. In fact I would go as far to say that Kurgo is a one stop shop for the adventure dog.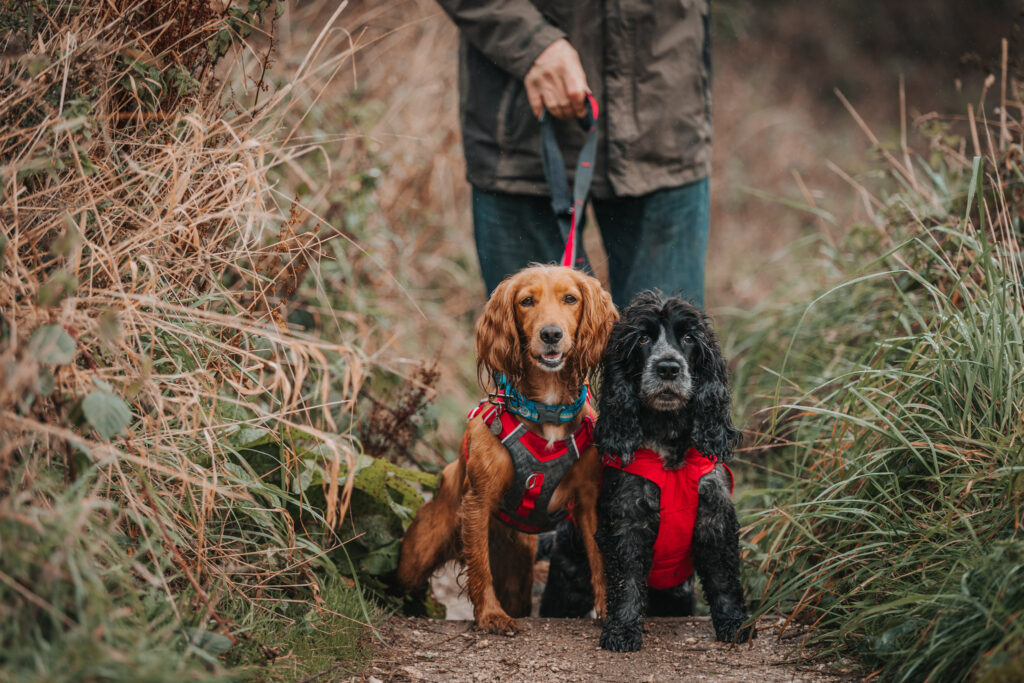 Choosing some products from the Kurgo range for my dogs wasn't easy, there are so many quality and innovative dog products on the site.
I really love the idea of carrying your dog in a backpack if they get tired, especially useful for a puppy or older dog that isn't able to cover long distances but Maya and Lucia like to travel under their own paw power, however it is definitely something I might purchase in the future – well consider as a gift for my partner anyway!!!
I was also tempted by the Baxter Dog Backpack, imagine how good it must feel for your pup to know that they are carrying all their adventure supplies on their backs, I know Maya would be stopping for a treat every 10 minutes if she had the chance! My girls are tiny for spaniels though, weighing in at just over 10kg so understandably the product isn't made in their size.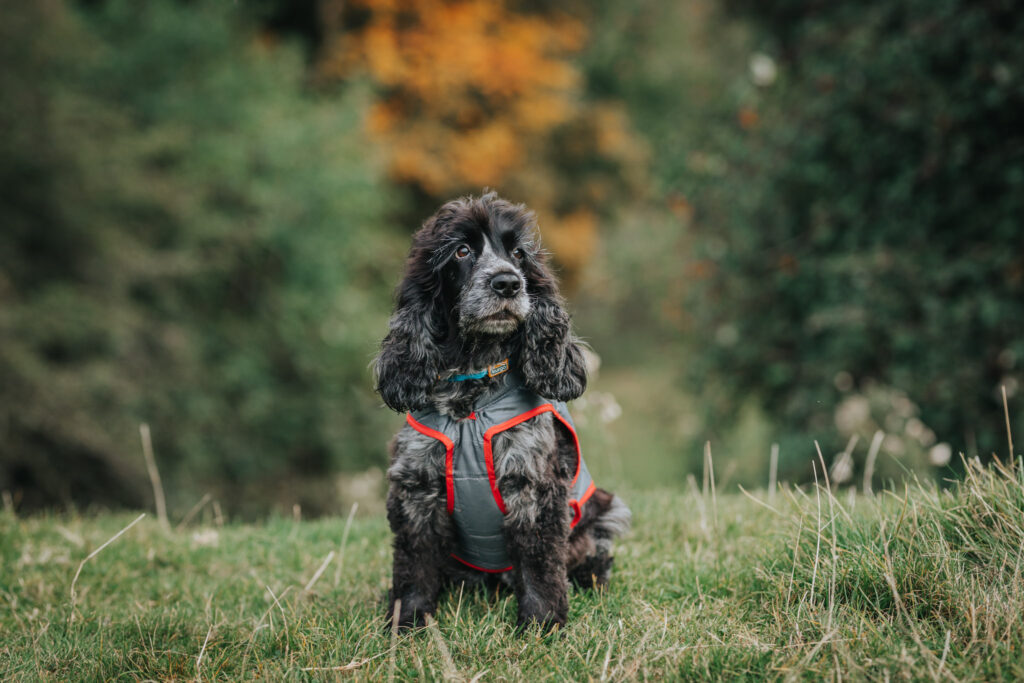 Anyway, eventually I decided on harnesses, coats, collars and leads for the girls and we also received a Dog First Aid Kit, something that I consider an absolute essential for hiking. So there were no arguments I ended up getting them both exactly the same models and colours in everything.
The Loft Dog Jacket looks super smart on both of them and is reversible too so if Maya and Lucia do want to express their individuality they still can!  This stylish dog coat is designed to cover any eventuality, it is insulated, water resistant and allows the dogs to move freely. It also has a 2-way zipper so that you can access your dog's harness or collar easily.
I love that the dog coats are machine washable, because spaniels are such mud monsters and another advantage for me is that they look amazing after being scrunched up in a rucksack all day. (Maya and Lucia mostly rely on spaniel fur for warmth but of course there are times when it gets chilly or wet and they need to put on a dog coat) The Kurgo Loft Dog Jacket is available in several colourways and I really recommend it, both for an every day jacket or one to pop on if there is a change in the weather.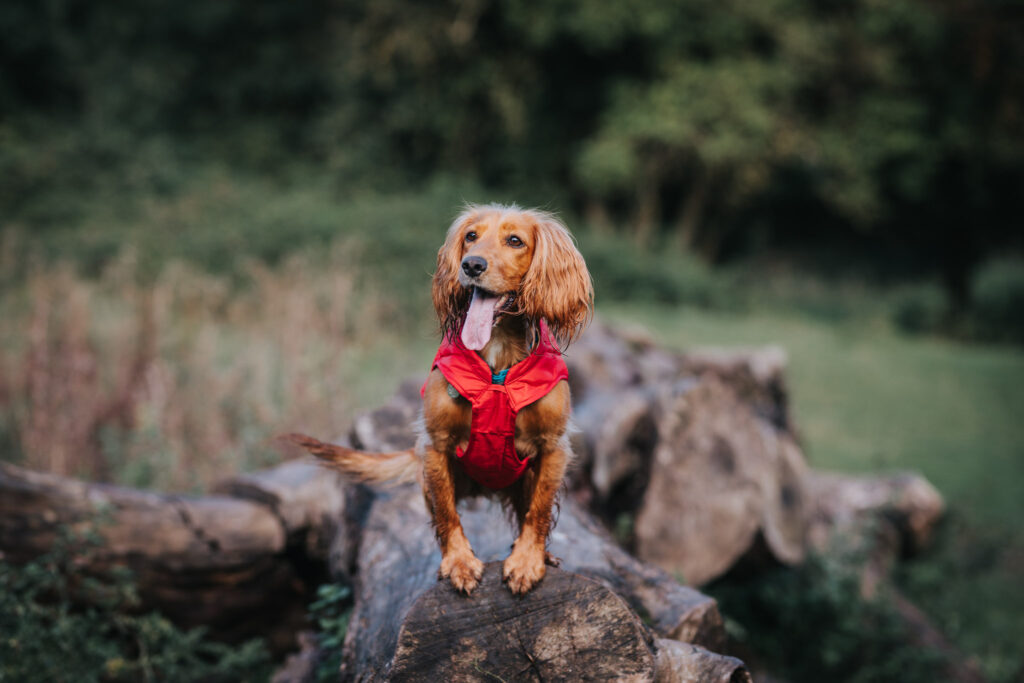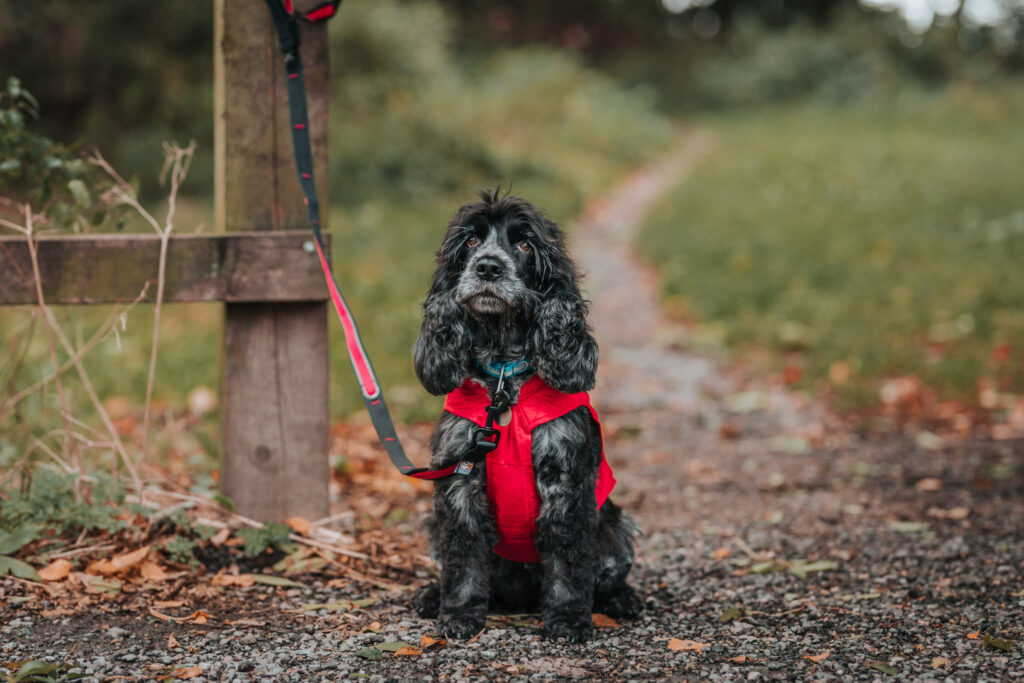 For a very long time it has been my intention to buy one of those dog leads that easily converts to a hands free version but somehow I have just never gotten round to it.  Well let me tell you I wish I had taken the plunge years ago, the award winning Kurgo Quantum 6-in-1 Dog Lead has been an absolute game changer for me.
This innovative dog lead from Kurgo is so comfortable to hold with its padded handle and is adjustable from 128 cm to 182 cm
The Quantum leash has two hands free modes, over the shoulder and round the waist as well as converting to a 91cm training lead, a dog tether and a double dog walker, and guess what the lead even has a custom carabiner with bottle opener – now that's what I call attention to detail!
The Quantum is one of the Kurgo Dog Leads that is suitable for running with your dog and there are even some instructional videos on the Kurgo site to help you start this great hobby, up till now I have just run with Lucia loose in the park but living in the city I am definitely going to watch these and see if we can get out on some other routes during the dark evenings of winter.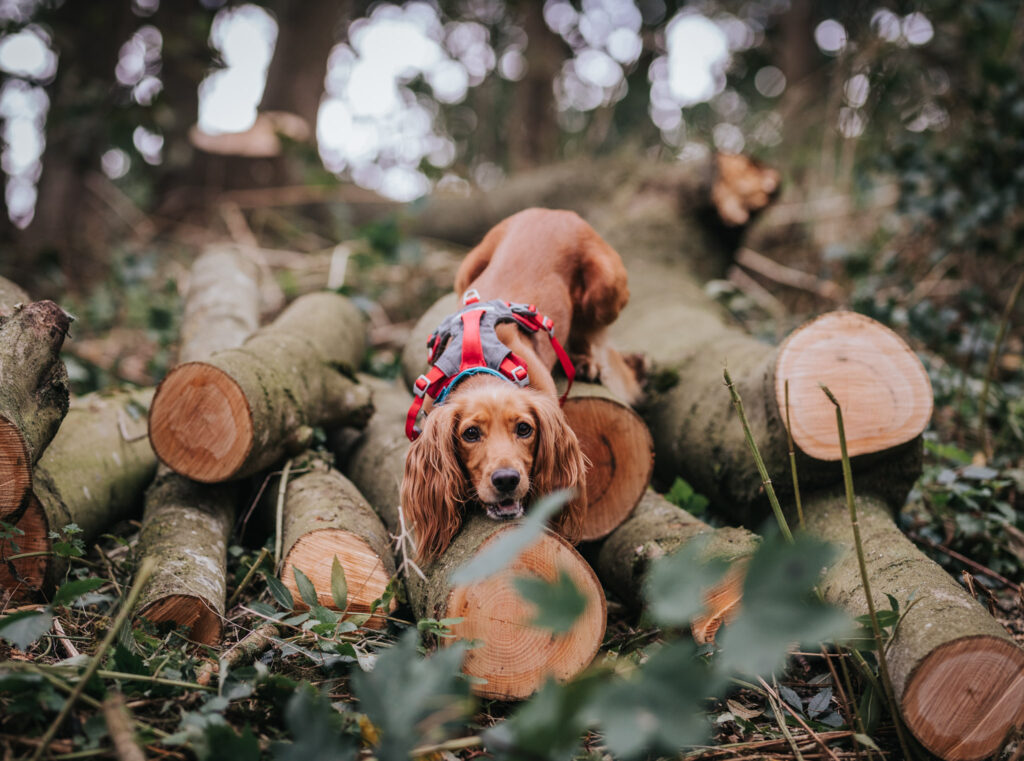 Well what can I say about the Kurgo Journey Air Harness except that I really love it! I mentioned earlier that both my spaniels are petite but Lucia is also very muscular and active. I think it is those combined factors that have always made finding a harness that really fits and suits Lucia well really difficult. What I love about the Journey Air Harness is that in her size (Small) the harness does not look heavy and bulky on her and in fact it is exceptionally light, weighing just 226g. The dog harness is breathable and has a V-neck cut allowing the shoulders to move, it also features a padded chest plate and both front and back lead attachment points (personally I only ever use the back point). The fabric is durable and the harness has a super handy handle which I actually had to put to the test on the beach the other day when an unfriendly dog rushed over to Lucia and can confirm it is super strong!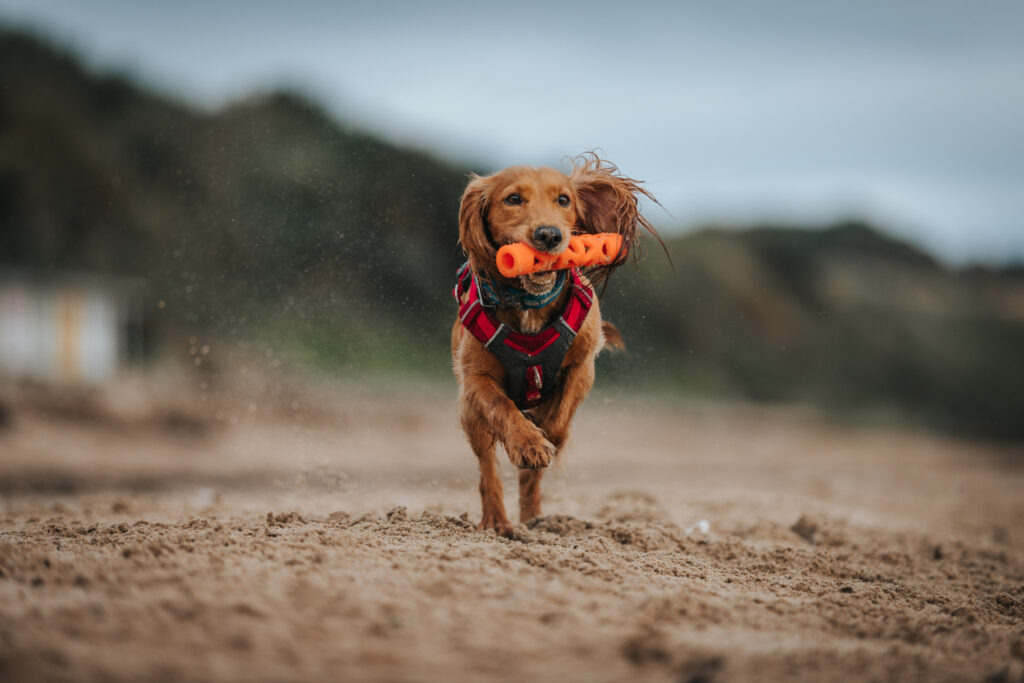 The RSG Dog Collars are also super smart and hardwearing with an over sized  D-ring so you can find it that much easier on a fluffy dog. Like all the Kurgo products I have tried it has reflective trim and strong robust hardware an I have to mention that just like the Kurgo Quantum Leash is complete with an integrated bottle opener!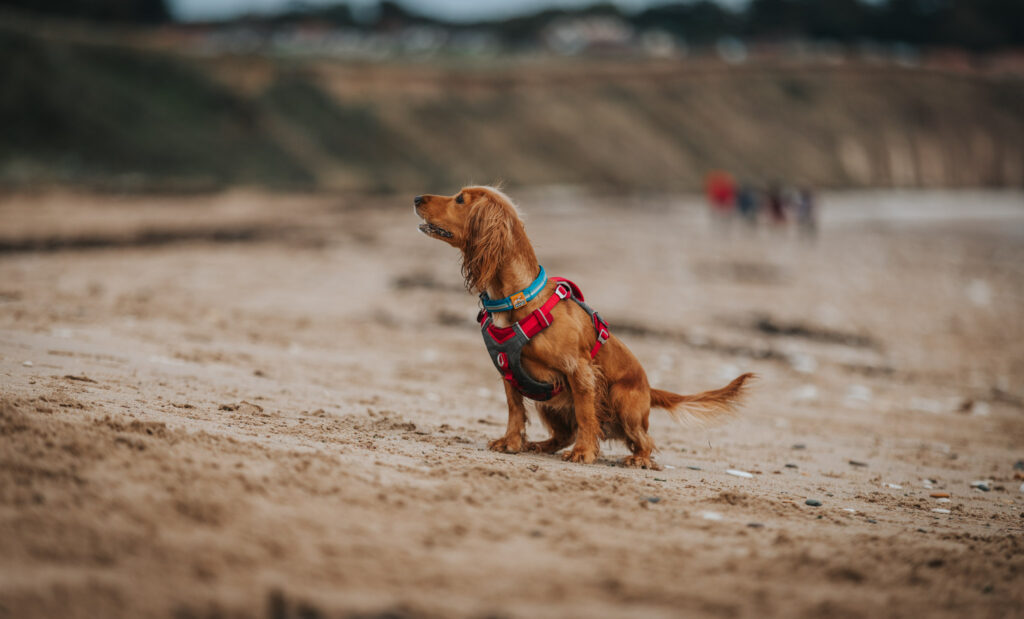 Kurgo leaves no stone unturned when it comes to covering all the quality dog products you need to take your dog exploring from car safety restraints to travel bowls and dog showers, and even a dog hair remover. The gear that we tested is robust, good quality, well designed and reasonably priced. I would be surprised if you can't find what you need on the Kurgo Site,  why not take a look and see if there's anything you want to treat your pooch to.
Love
Sal, Maya and Lucia xxx
** All products photographed in this article are part of a selection kindly gifted to us by Kurgo