Here in the UK Autumn has well and truly arrived, and for Maya that means chasing nearly every leaf that she can get her paws on. It also means some walkies taking place in the dark, so while Maya's mind is concentrated on the sights and smells of Autumn my thoughts turn to how to keep my dogs safe and still enjoy a walk in the dark. Low visibility accounts for lots of road accidents involving dogs and horses, and, research* has shown that horse riders who wear hi-viz give drivers around 3 seconds extra reaction time, so I guess it must be around the same for dogs!!  I have been a huge advocate of  Hi-VIz for years so it was a no brainer that when we were lucky enough to be asked by Woofmasta to blog about some of their products my choice was the Woofmasta Hi- Viz Flashing Dog Coat, Collar and Lead for my first post for them.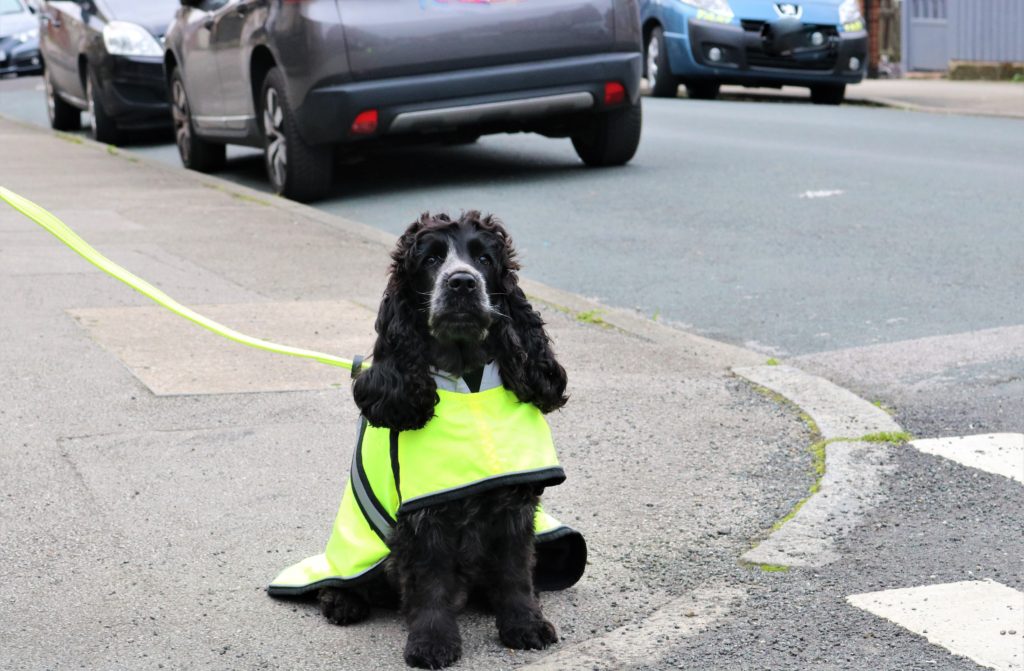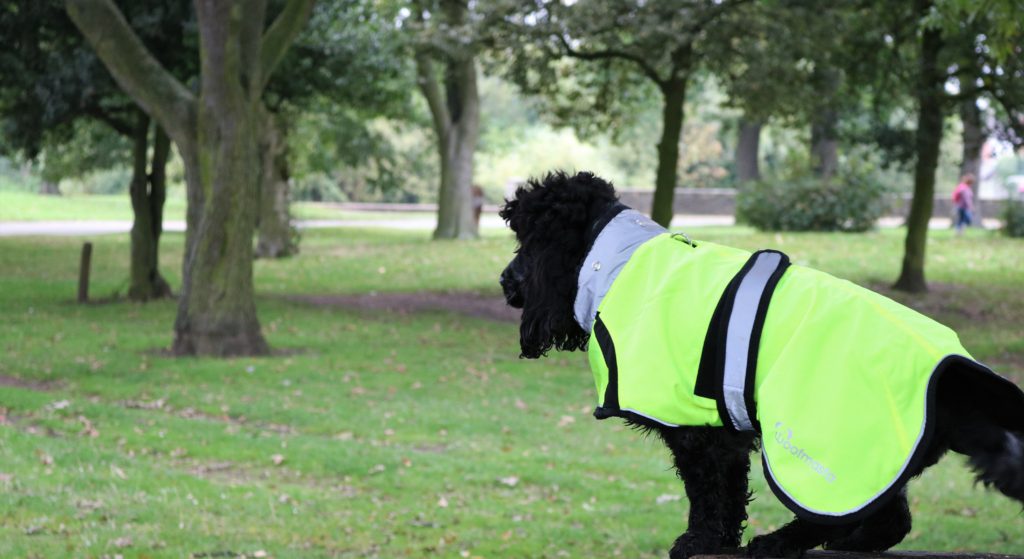 Woofmasta is a fairly new brand in the dog world, but the equestrian branch of the company, Masta, has been established for 30 years and are well thought of in in the horse world. I have owned several of their rugs in the past and have always been impressed by their style, durablility and sensible pricing. Maya's gifts are functional but fashionable, I love the look and quality of the Woofmasta coat and its ergonomic cut means that it fits madam perfectly and she can move about freely – something that's important to Maya as she still loves a game of fetch on a grey, wet morning and I like to be able to keep her in sight! The coat is easy to put on too, just slip over your dogs head and secure it with the under the belly velco strap. It is 100% waterproof and is warm enough for winter too with its snuggly fleece lining. The coat is also machine washable. (a must with Maya!) The colour really pops against Maya's fur and I love the black detailing too, but more important than its aesthetic appeal to me is that it will make her visible and keep her safer.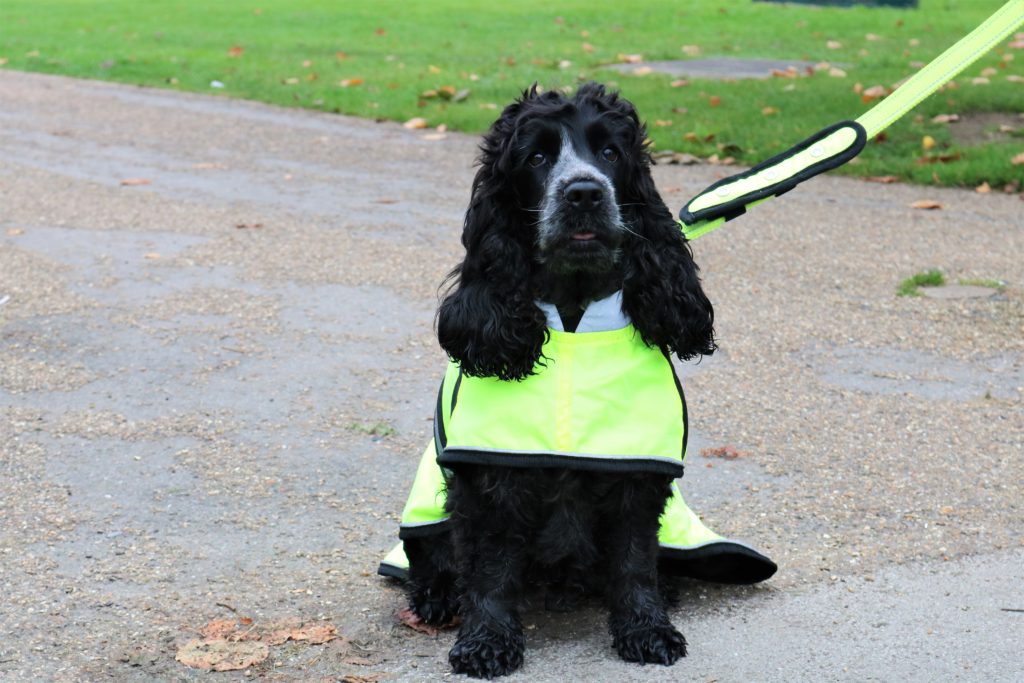 The highlight of the jacket though is the integrated LED flashing light system. There are three light sequences to choose from and you just need to push a button to set them off. Maya was a bit suprised when I first switched them on, but it would take a lot more than posing as a Christmas tree to phase "our lass" – did I mention that Woofmasta is another company based in Yorkshire?! These flashing lights mean that your dog can be seen in the darkest of lanes, near busy roads. and in open fields if you let your dog off lead in the dark. Where I live I am often taken by suprise by a rogue cyclist on the pavement so am hoping these lights will mean the pooches are really visible to them and they get off the pavement! Oh, and in case you were wondering the battery has a life of 40 hours.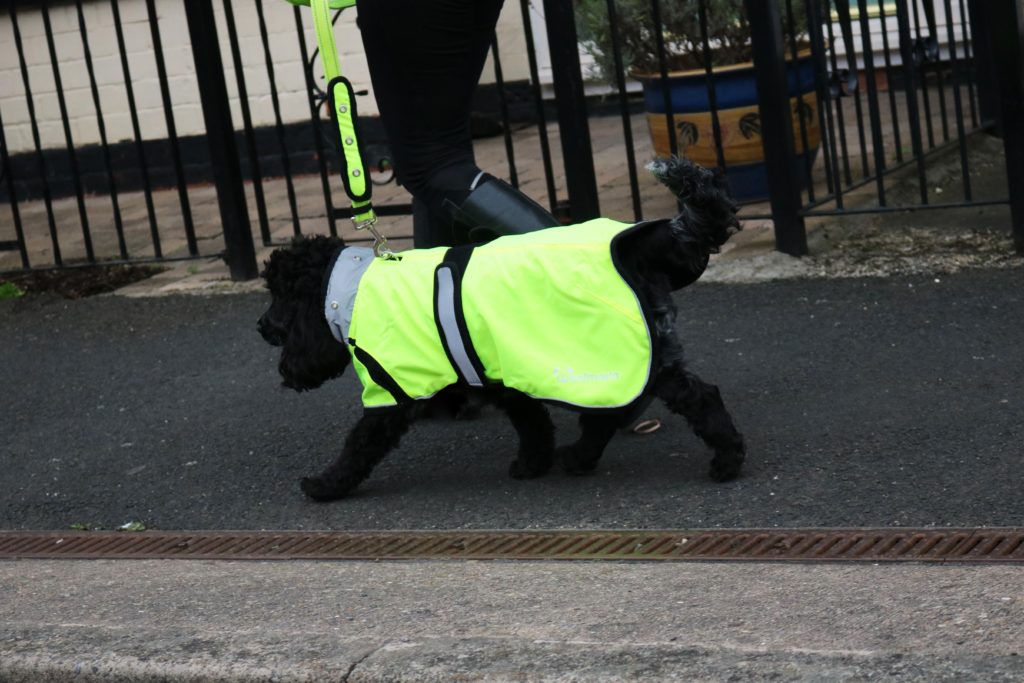 Now I have to admit that Maya does not wear a coat that often in early autumn, she is after all a busy little spaniel so the Woofmasta lead and collar (available to buy seperately) are ideal to be seen when it might be a bit warm for a coat. Both have the flashing light system, which is fully removable, and is great as the products can both be used as general purpose collars/leads and I intend to use one of the removable neoprene sleeves on little Lucia's lead until she is big enough to get her own hi-viz set. Both collar and lead are made from tough but good looking webbing – the colour really suits Maya and I found the lead a really good length and uber comfortable to hold with its neoprene lined handle. It also has a strong staineless steel trigger clip to attach it to the collar and looks as if it would be suitable for very strong dogs. The collar is easily adjustable and has a sturdy plastic fastening with a metal D ring to attach your pooches ID tag to.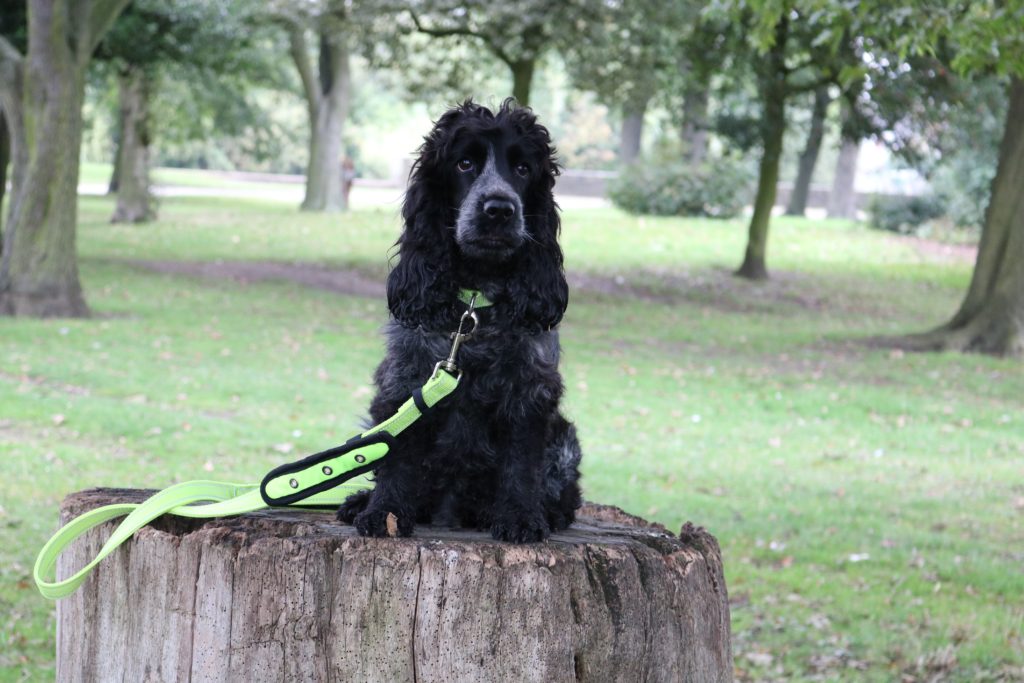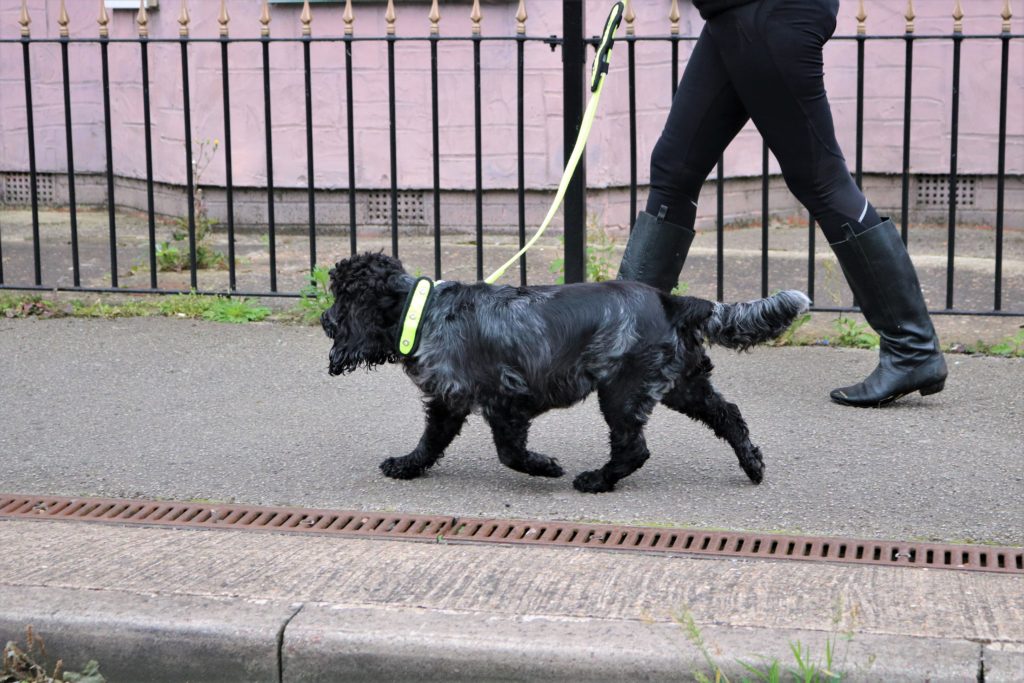 The products are available from their website and have also been introduced to some stores, they are very competitively priced, but if you want to save more the brand have come up with an innovative loyalty scheme. For just £3.33 per month you will benefit from 30% off all brands, all year. That includes all the equestrian, pet and human ranges and even if you are not horsey there are still some fabulous outdoors clothes for us humans to choose from. If you are horsey though, membership of the One Club gives you £10M public liability and £10K personal accident insurance for horse/pony related accidents included!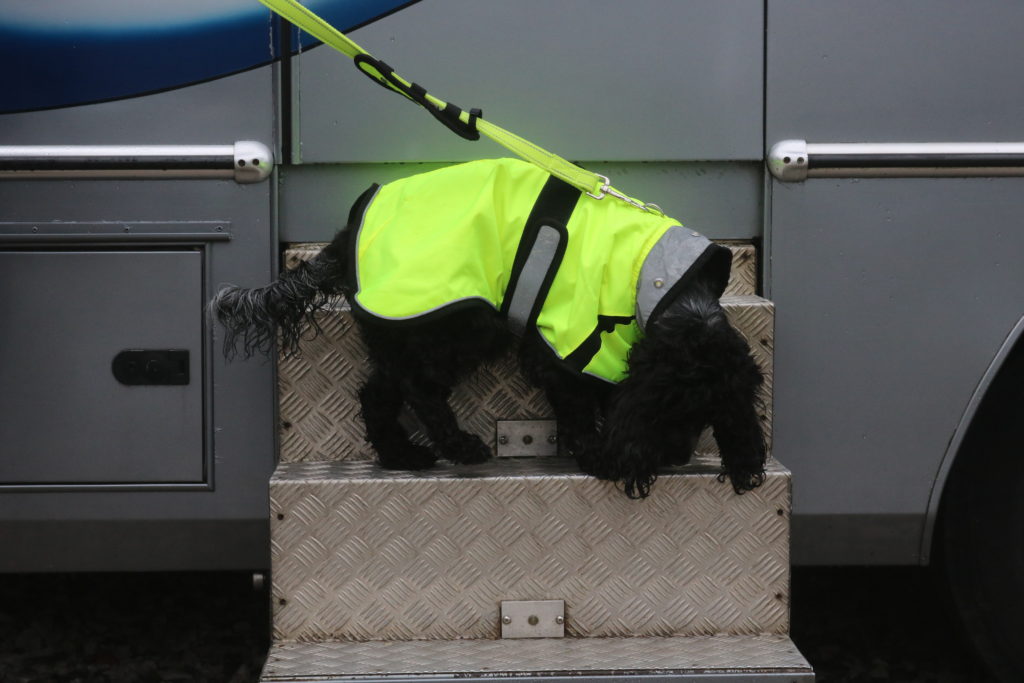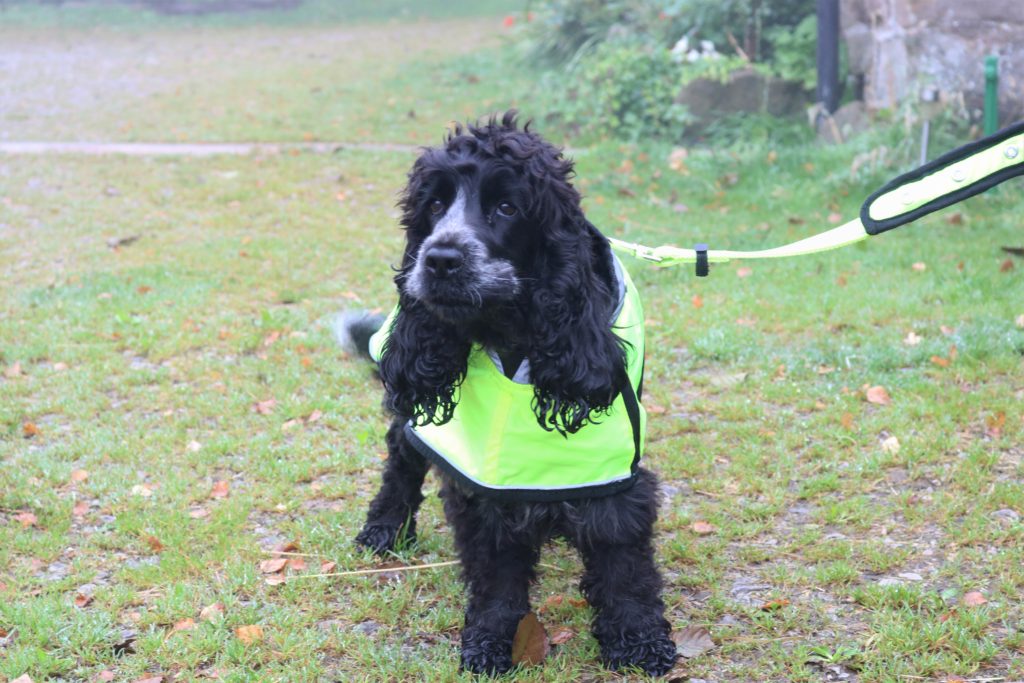 I love these products so much and can really recommend them. To be honest I can't wait for our new puppy, Lucia, to grow big enough to wear some!! Does your dog wear Hi-Viz when the weather is dark and grey or on night-time walks? Let us kinow in the comments below and remember friends BE SAFE BE SEEN!
Love Sal, Maya & Lucia xxx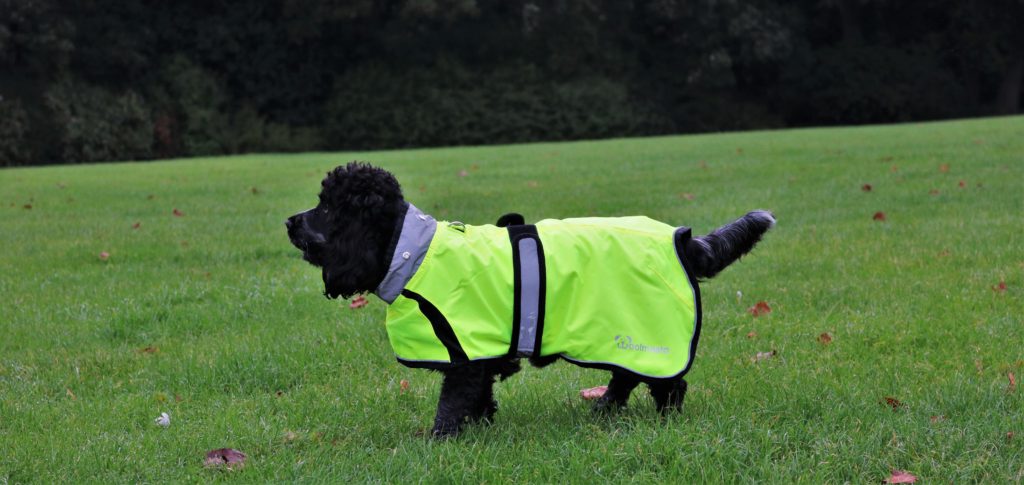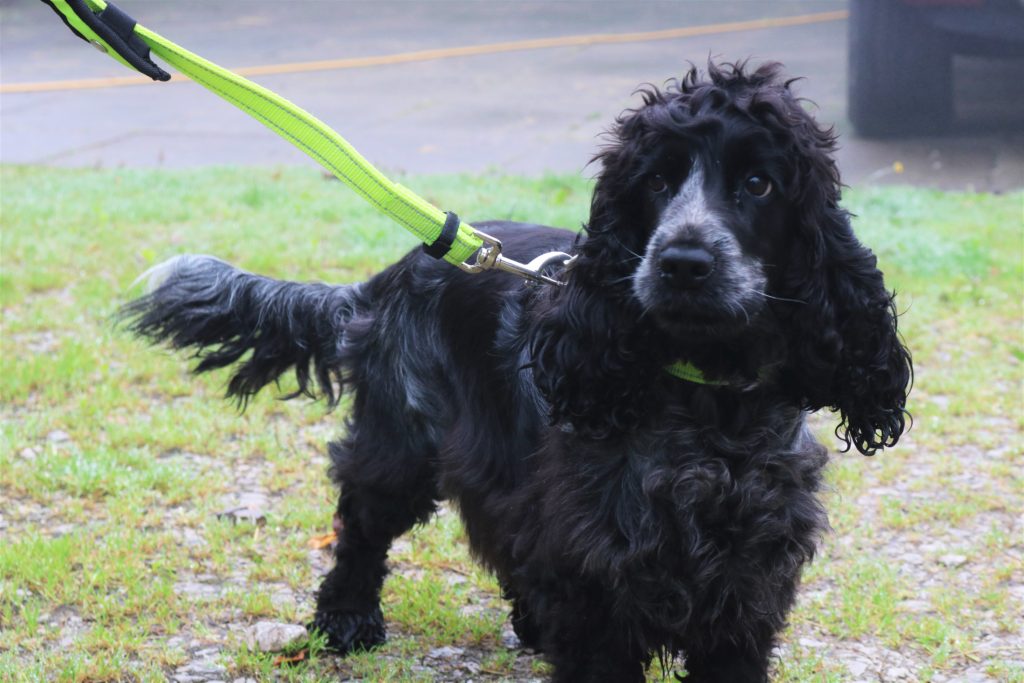 A huge thanks to Woofmasta for gifting us these products to review.
references * bhs.org.uk