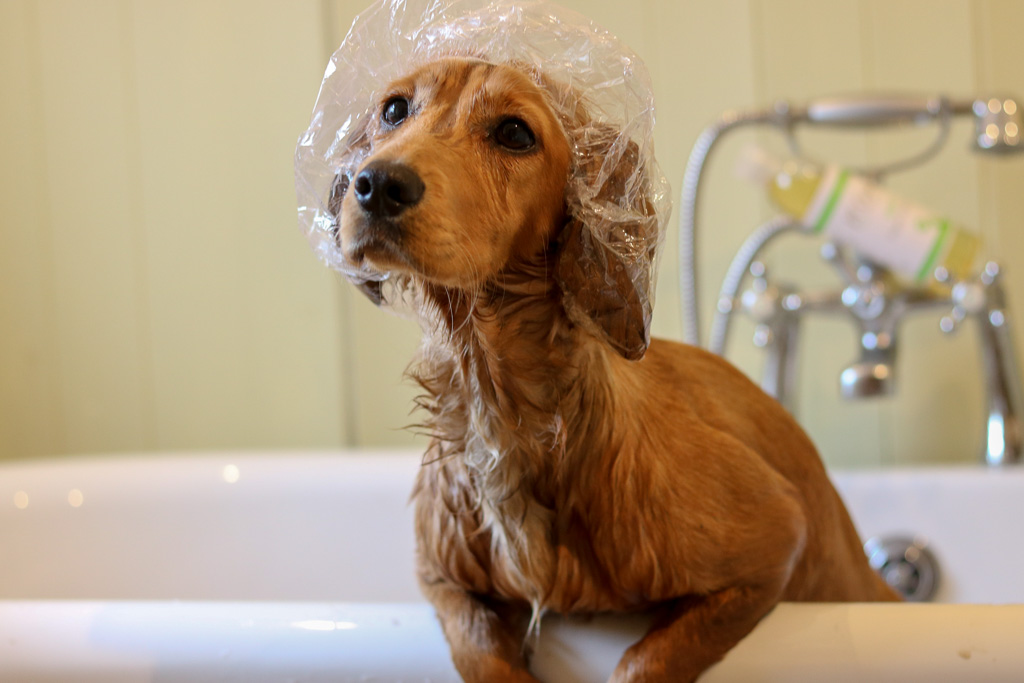 Tried and Tested
K9 Organics Dog Wash Review – Is this shampoo dog enough for spaniels?
I am going to share a secret with you (don't tell the girls) Maya and Lucia love baths! Which is just as well as if you follow us on Instagram you can probably guess that they both see the bath tub fairly frequently! So when K9 Organics got in touch to ask if the girls would like to test and review some of their organic dog wash, I did a little dance! These mucky pups were in for a bathtime treat.
K9 Organics dog shampoo is hand blended with love in Cheshire from 100% natural ingredients, 98% of which is certified organic and the company have pledged that all their products will be forever chemical free, so we pooch parents can always buy with confidence. The products are not tested on animals either and are totally vegan as well as being eco-friendly and biodegradable.  So the question is – with all these natural and organic credentials will this shampoo prove dog enough for Maya & Lucia, and have them nice and clean and smelling fresh?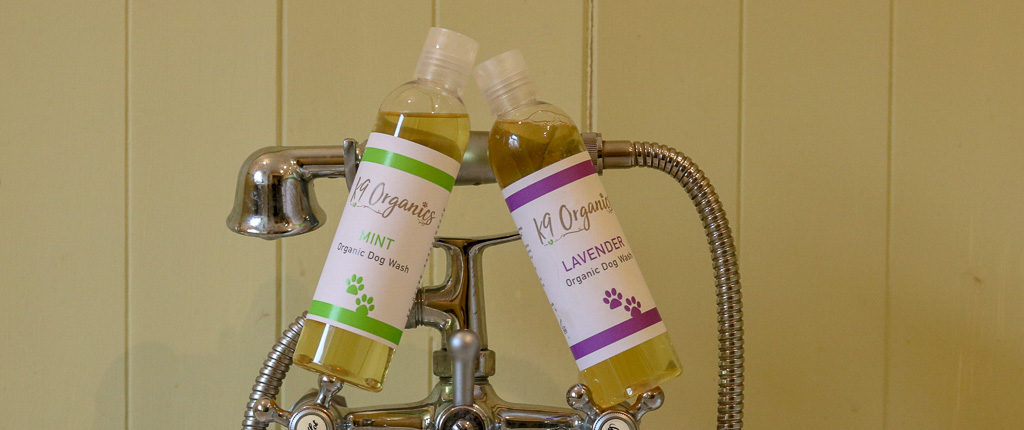 The guys kindly sent us two varieties of shampoo to try, the mint and the lavender, both of which are natural flea and bug deterrents. (The range also includes orange and sensitive varieties) Maya kindly let Lucia go first and I elected to test the mint one on her. First impressions were that the shampoo didn't have much of a scent, but because dogs have such a sensitive nose I think Lucia was kind of happy about that! Having been a fan of organic shampoos for a while now, it was no surprise to me that the shampoo didn't work into a rich lather due to not containing the chemical sodium lauryl sulfate, but a little went a long way and it spread easily through her coat and rinsing off was a synch too. Puppies have such gentle skin and fur I am a massive fan of keeping things as natural as possible for them and that includes shampoo. I tend to just use a  towel on Lucia and then let her lounge in her equafleece for a while to dry as a fur is so short. When I removed her fleece I was uber impressed, her golden fur was literally gleaming! No surprise then that nearly all the groomers that have tried it recommend it!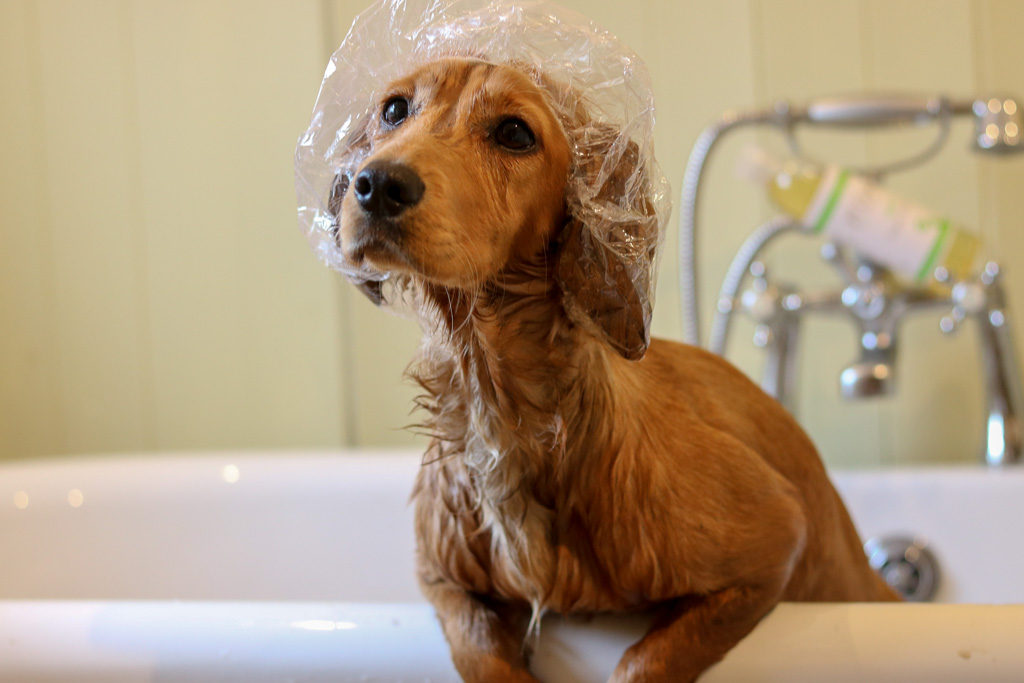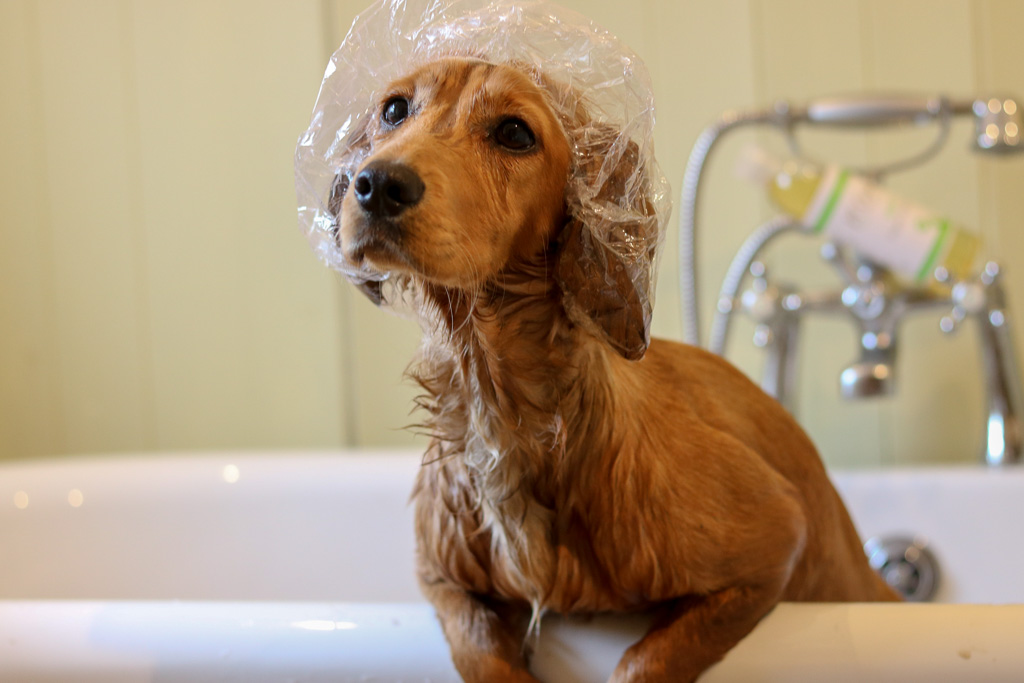 *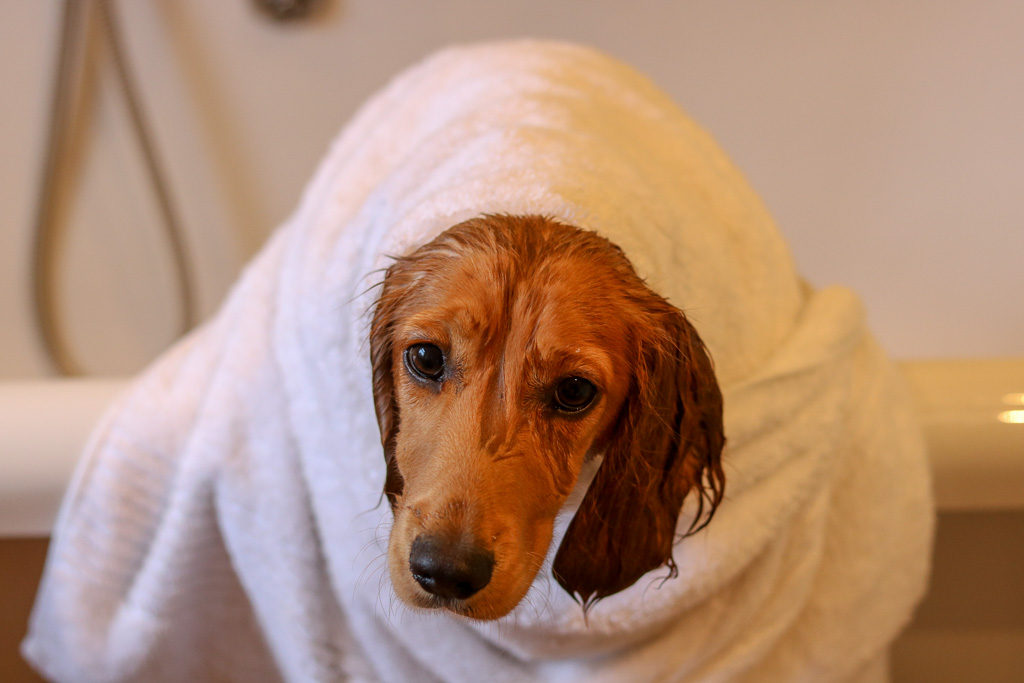 Maya enjoyed a bath with the lavender organic dog wash, which had a very subtle scent. As instructed for long fur I mixed some shampoo in a little warm water. which made it much easier to apply and when the job was done, our lass looked beautiful with her shiny clean fur.  Now, if you follow us on Instagram you'll know that with Maya the shiny clean bit doesn't last for long, and it didn't  – just a few hours later madam decided to roll in something unsavoury, and stunk like a skunk! I wasn't worried though as organic shampoo is safe to use on a regular basis (obs no one really wants to be bathing their dogs twice a day) so not for the first time Maya was indulged in her second bath of the day! And guess what? She smelt lovely and clean again after and so we can confirm that this shampoo is dog enough for spaniels!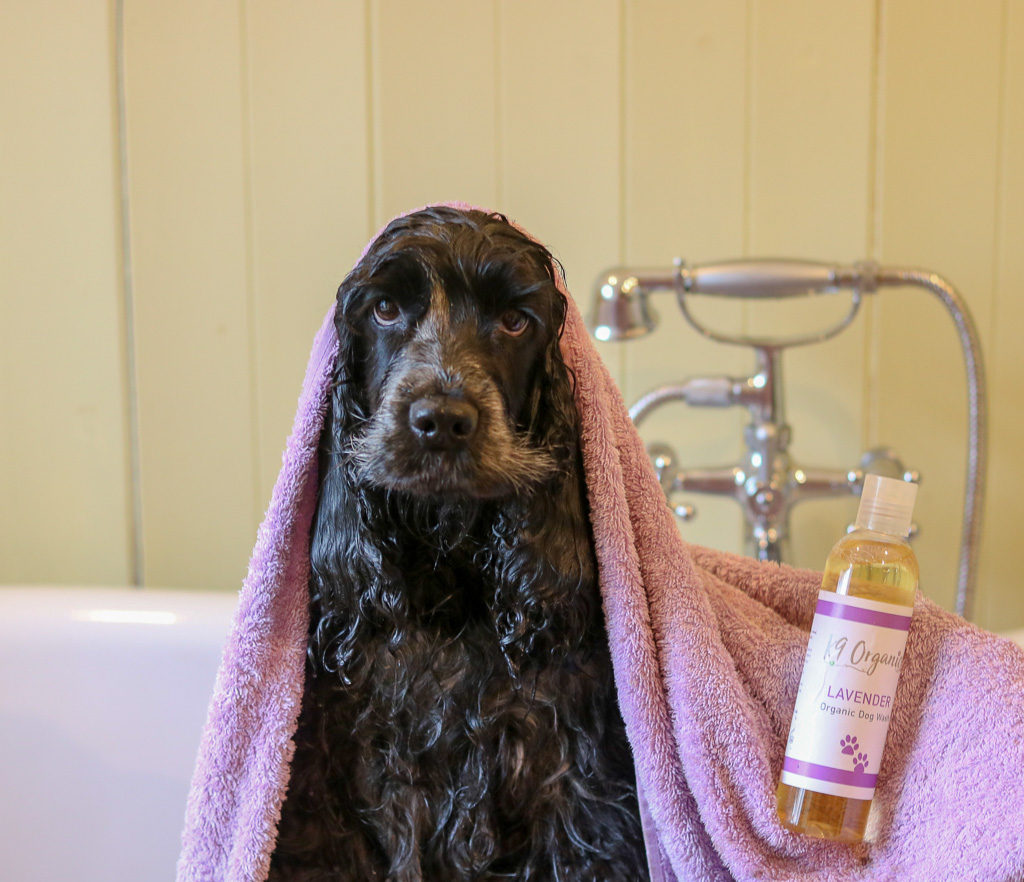 K9 Organics Organic Dog Wash is available to purchase from their site at just £9.99 for 250ml. What's more, the guys have given us a discount code to share with you all. Just enter SHPR10 at checkout to receive 15% off valid until 17th March 2018.
What are your thoughts on organic, natural products? Why not let us know in the comments below.
Love Sal, Maya & Lucia xxx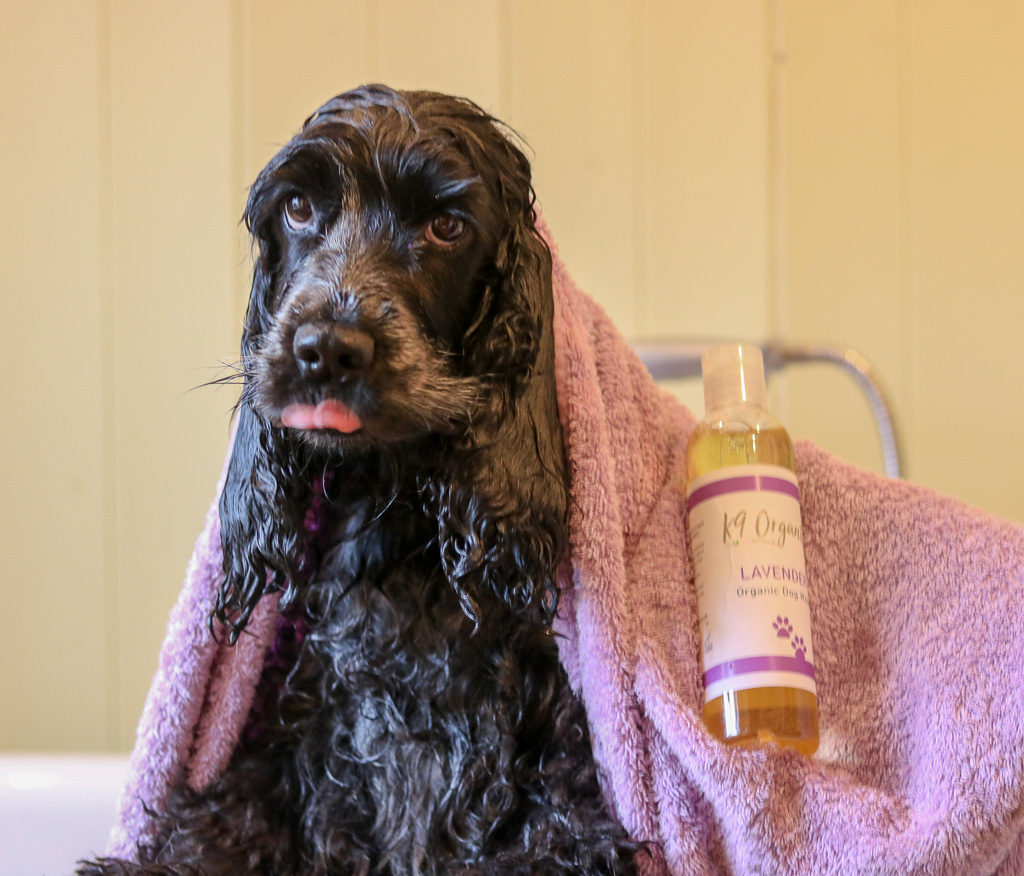 Big thanks to K9 Organics for gifting us some products in exchange for an honest review.