From the moment a fur baby sets paw in your home it will never be quite the same again. For one thing it will be filled with so much more joy and love than you'd ever imagined a dog could bring, but you will also quickly start accumulating all the necessities to ensure your pooch feels loved and pampered. So, although we're all probably dog hair, don't care kind of people at heart, lots of us want to buy aesthetic products that while also being functional and safe, speak to our sense of style.
Step forward Houndsome and Bree, an online luxury dog lifestyle boutique that stocks a range of quirky and stylish products for human and hound.  Houndsome and Bree differ from most dog boutiques in the UK because they scour the world for doggy items that are out of the ordinary in quality and style, meaning that you and your dog can stand out from the pack without the outlay of expensive shipping charges or waiting weeks for your purchases. The companies mission is to make you and your dog look and feel good and I think they are achieving their goal!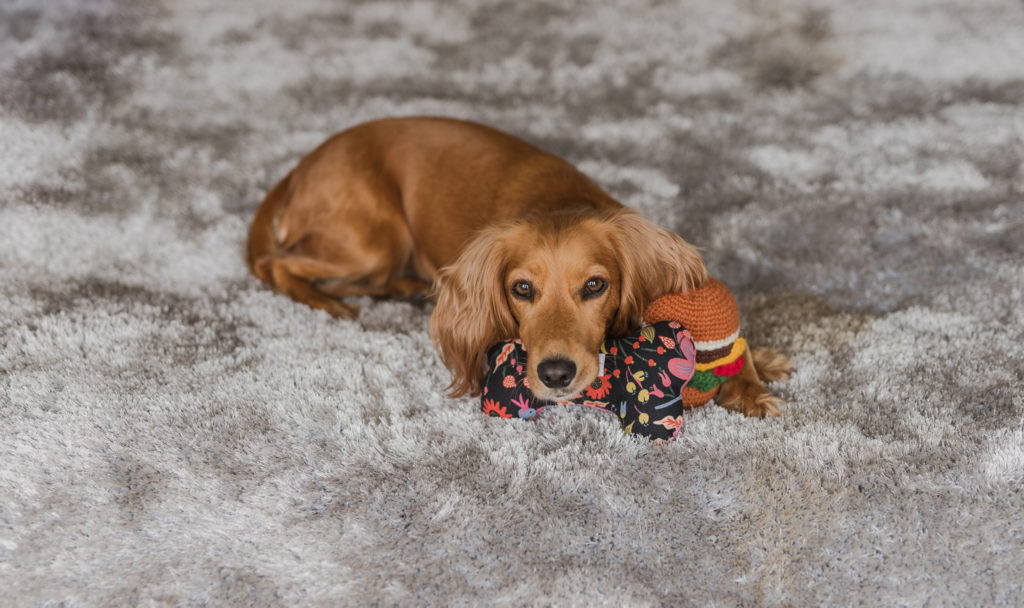 Amongst the products that the brand kindly gifted us were some soft dog toys, or stuffies as my American friends on Instagram call them, made by Foggy Dog from California . The quality of these is really superb, the burger is made from lambs wool, and though I'm sure the girls would rather have the meaty variety they absolutely love it. These stuffed toys really are cute and a cut above others that my spaniels have had in the past in terms of quality and attention to detail.  One thought that has crossed my mind is to give them to the girls when I have non-doggy friends come round for dinner, not that I have many of those, but I know the odd few I do have would infinitely prefer a beautiful fabric bone or lambswool burger dropped in their lap than the usual offering!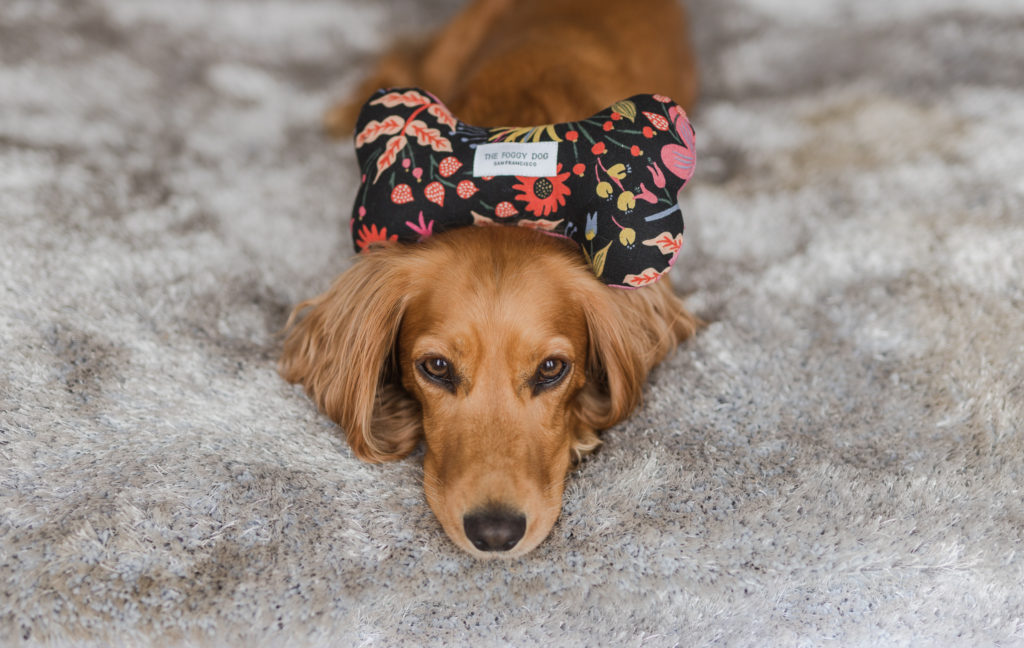 Houndsome and Bree also stock a large range of raised dog bowls, these look great and are practical too and the store sell loads of different colour effects to blend in with most kitchens. Feeding your dog from this type of bowl may help to prevent food scraps from landing on your kitchen floor and will definitely put an end to your pooch pushing his bowl around the floor as he eats or knocking over his water. Raised dog bowls arguably promote better posture too and probably make dinner time more comfortable for tall dogs or those with neck problems.
If you and your hound want to look and feel pawsome when you step outside the front door Houndsome and Bree also have a gorgeous range of poop bag holders which you can clip onto your lead or belt. They even run a monthly poop bag subscription service so you will never get caught short. I've got to say, I have never felt so glamourous picking up poop and am waiting for the day when someone comes up to me in the street and instead of asking me directions queries where I got my poop bag holder from!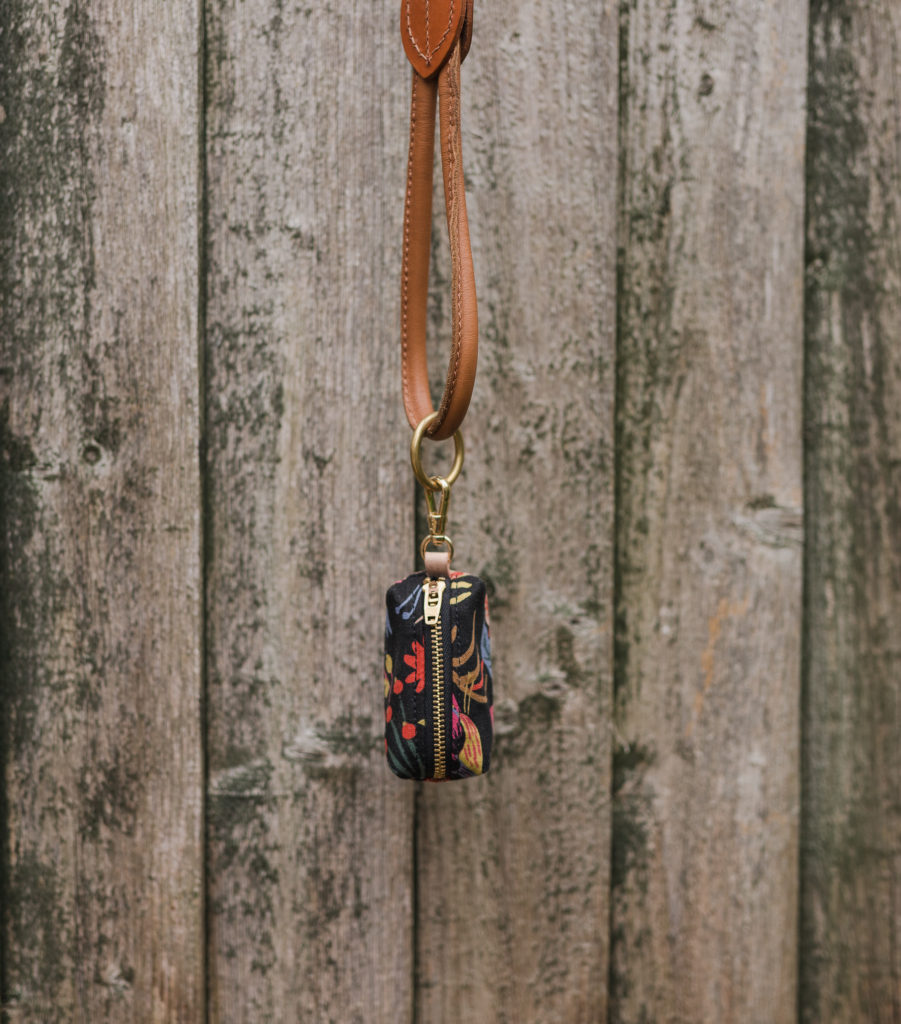 The brand also stock a fabulous range of Italian leather dog collars and leads from Coop of Los Angeles (not pictured) and I'm sure they will soon add more products to enhance our lives and those of our four legged friends too. Why not check out the Houndsome and Bree website and have a look around.
Love Sal, Maya and Lucia xxx
Houndsome and Bree gifted us some products in return for writing this article