Humber Bridge Country Park or as we call it in Hull "Little Switzerland" is a nature reserve that rose from the ashes of an old chalk quarry, it opened in 1986 a couple of years after the Humber Bridge was completed. We really love it and often head over there if we have an afternoon free. The site is 21 hectares and it has a range of habitats that allow many forms of nature to thrive. There are over 20 species of butterflies and a population of great crested newts have made the ponds their home. A diverse array of wild flowers and trees populate the park and there are many species of birds and small mammals. It's amazing to reflect that when quarrying ended here the land was completely barren yet nature has worked it's magic and turned it into this beautiful and peaceful place.
Maya Loves it here, there is so much variety and it is very quiet too, in fact the only people you are likely to meet are other dog walkers. There are three signposted trails. The Pond Trail, The Cliff Trail and The Meadow Trail, you can choose to do all three or if your pooch likes to take life at a slower pace just one or two. There is also the The Phoenix Sculpture Trail which consists of 10 seats made of different locally sourced materials such as wood, stone and steel. The Park is free to attend and there is masses of free parking too so it's well worth a visit if you are in the area.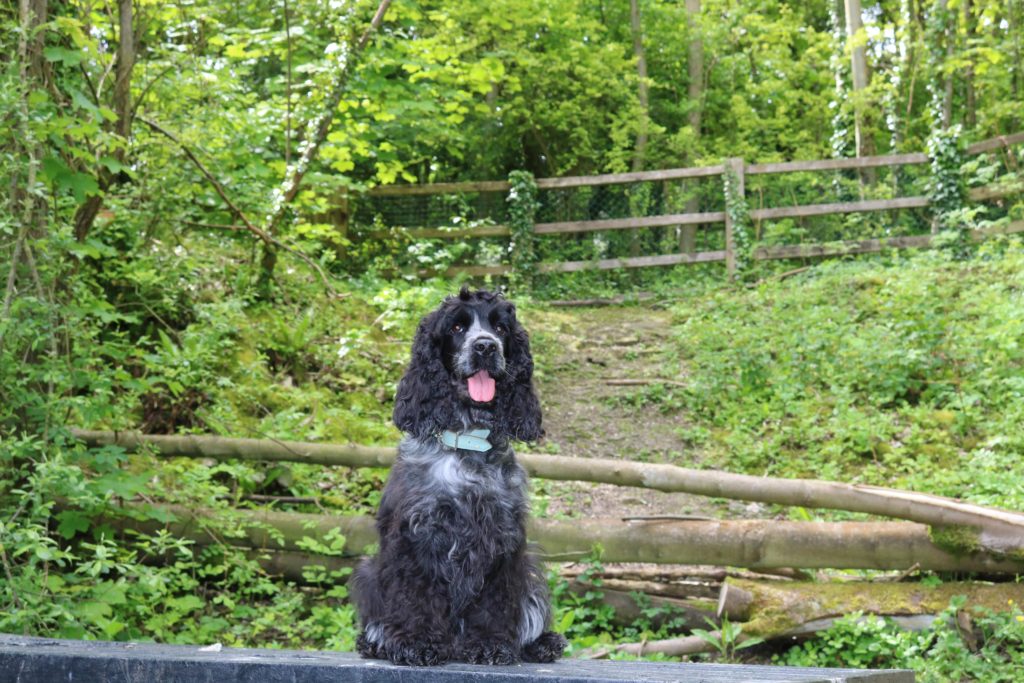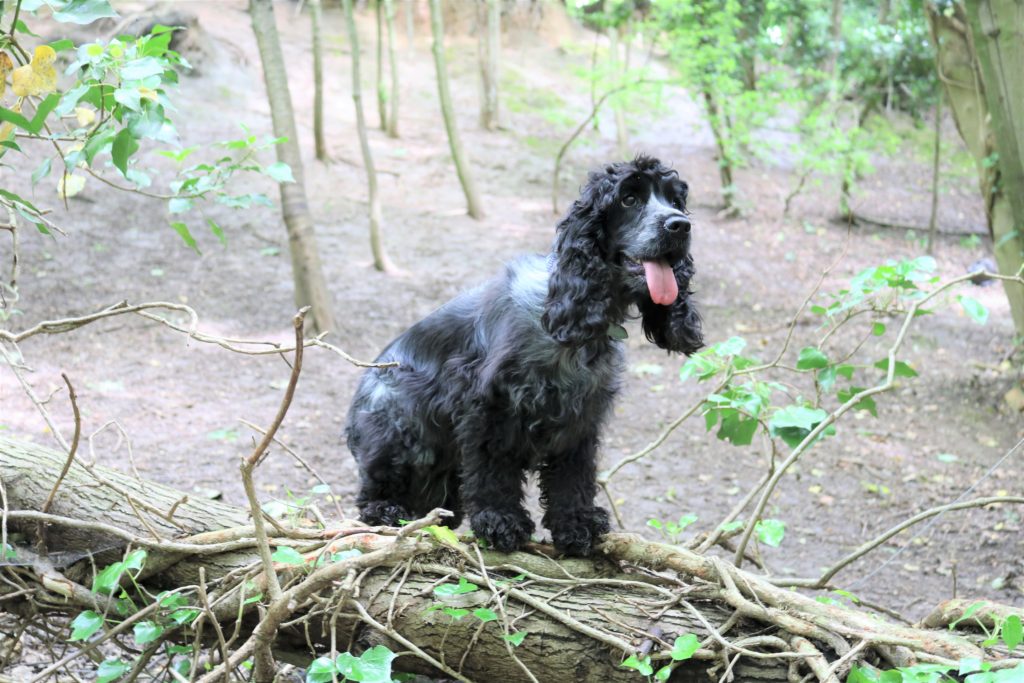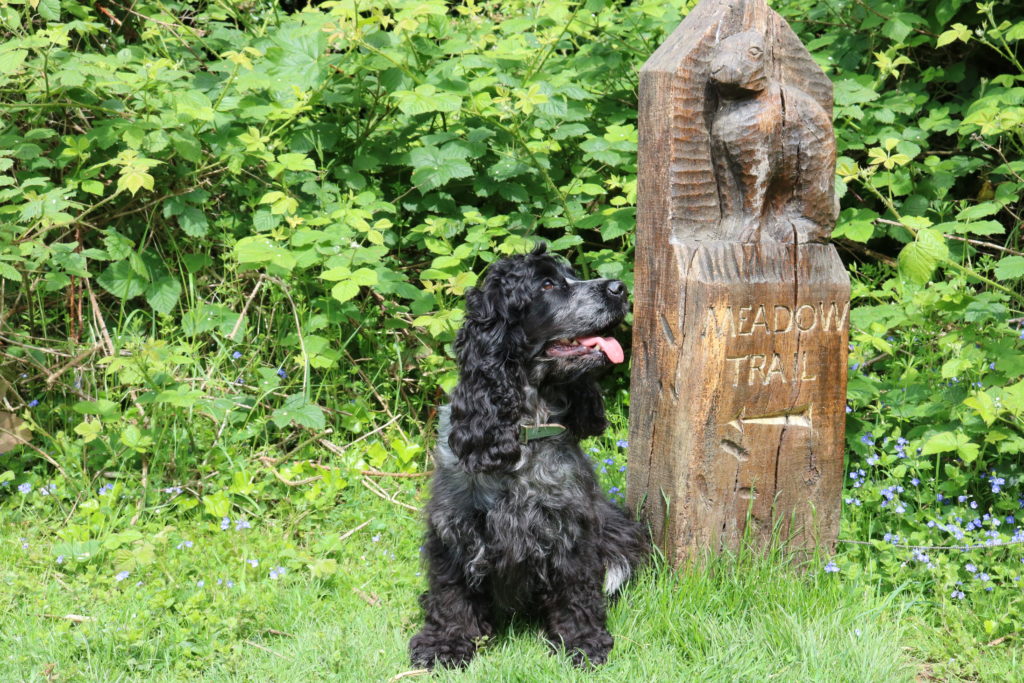 The Meadow trail is the walk to do if you want to see the butterflies. In summer you can see literally hundreds. It is the shortest trail at just 1.25km and is it is lovely to stop and take a seat at the living willow tunnel and watch the wild birds at the feeding centre. OK it would be lovely but Maya is always eager to move on! There are so many types of wild flowers and grasses to see. In a few meadows the grass is kept short to allow areas to sit down and relax and room for dogs (and children!) to play and there are picnic tables dotted all over the park. The meadows I love most though are the ones that are allowed to grow wild and free and there is such a diverse selection of wild flowers, grasses and pretty weeds in these. Maya is in her absolute element in these meadows and I swear I can almost hear her giggling with joy!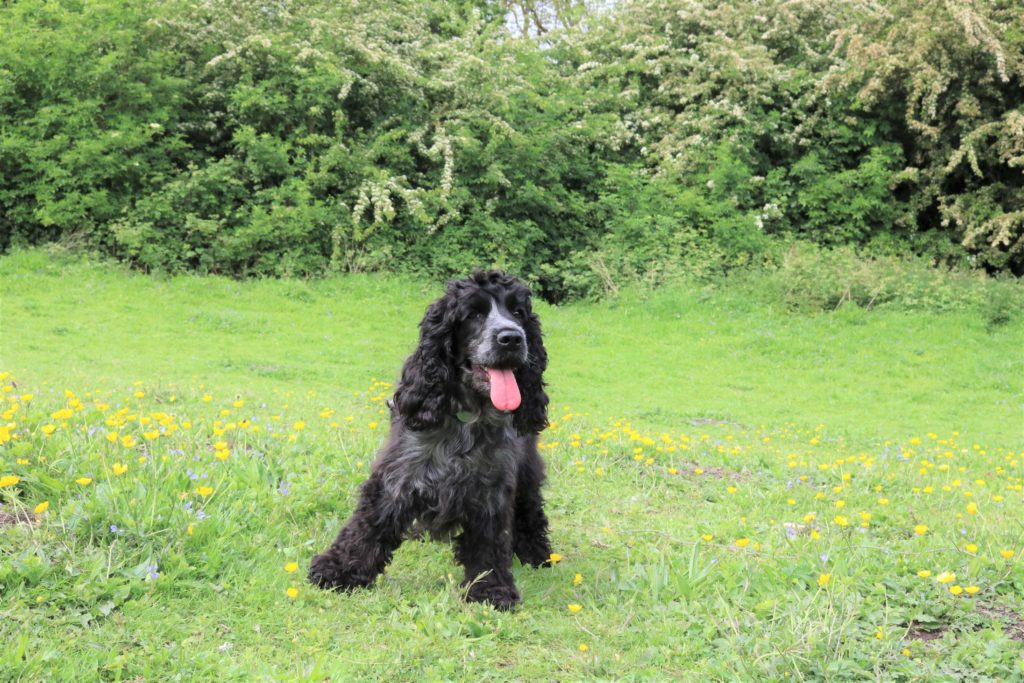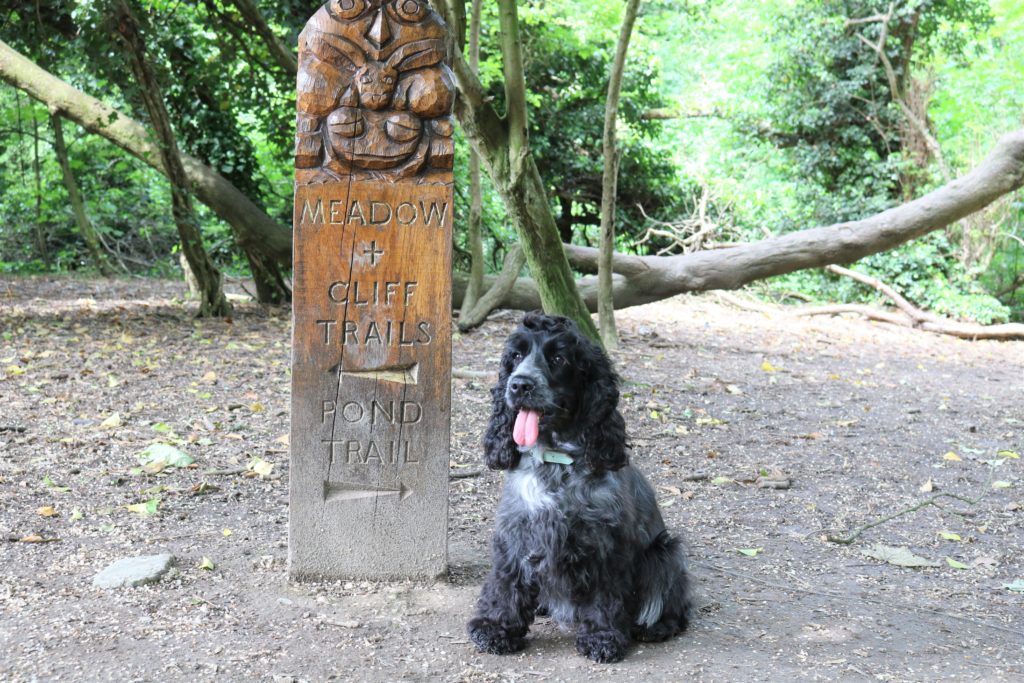 The Pond Trail is where Maya's lead comes out! As i mentioned earlier there is an important population of Great Crested Newts residing in the ponds, because there are no predatory fish these precious amphibians stand a greater chance of survival. In summer there are huge and very beautiful dragon flies that hover around the smaller ponds- so gorgeous. Given half a chance Maya would treat herself to a dip so much to her disdain that little pleasure is withheld from her!! The Pond Trail is 2,5km and does involve quite a few steps …… and boy does madam like steps!!! Intertwining the three main walks is the Phoenix Sculpture Trail and it is a bit of a tradition for Maya and I to be photographed together sitting on a woodland throne! Dogs are allowed to be off lead in the entire park but as owners we must judge wisely when not to abuse this privilege.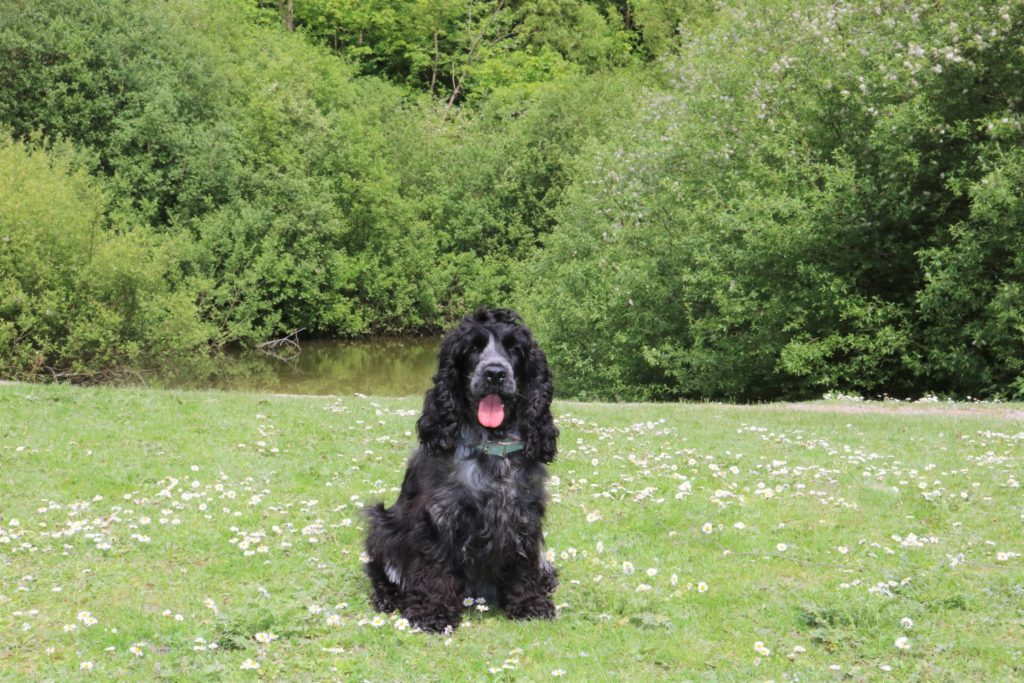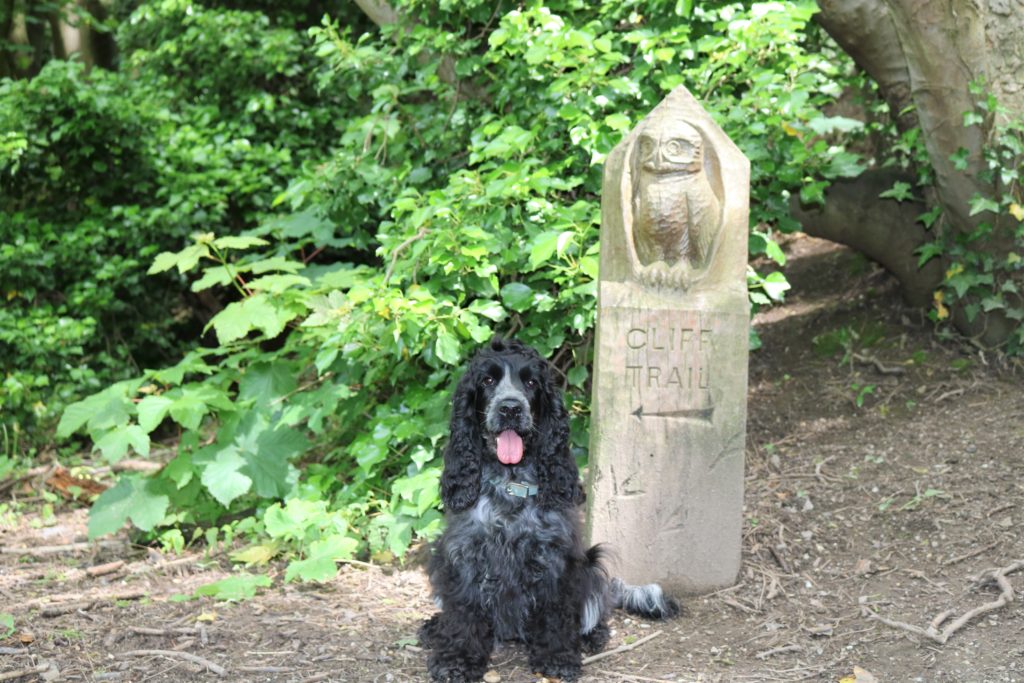 The cliff trail is where you really can really immerse yourself in the history of the park. It is amazing to see trees, such as ash clinging on by the roots to the steep chalk cliffs. It is the longest trail at 3km and weaves above the meadows and ponds along an old quarry terrace. It really feels quite magical walking under this canopy of trees and there are plenty of interesting smells according to Maya – her little tail never stops wagging!  My little dog always insists on us climbing up the 103 steps to High View Point, from where one can see right across the River Humber to the Lincolnshire Wolds, but you can miss this detour out – if your pooch will let you!!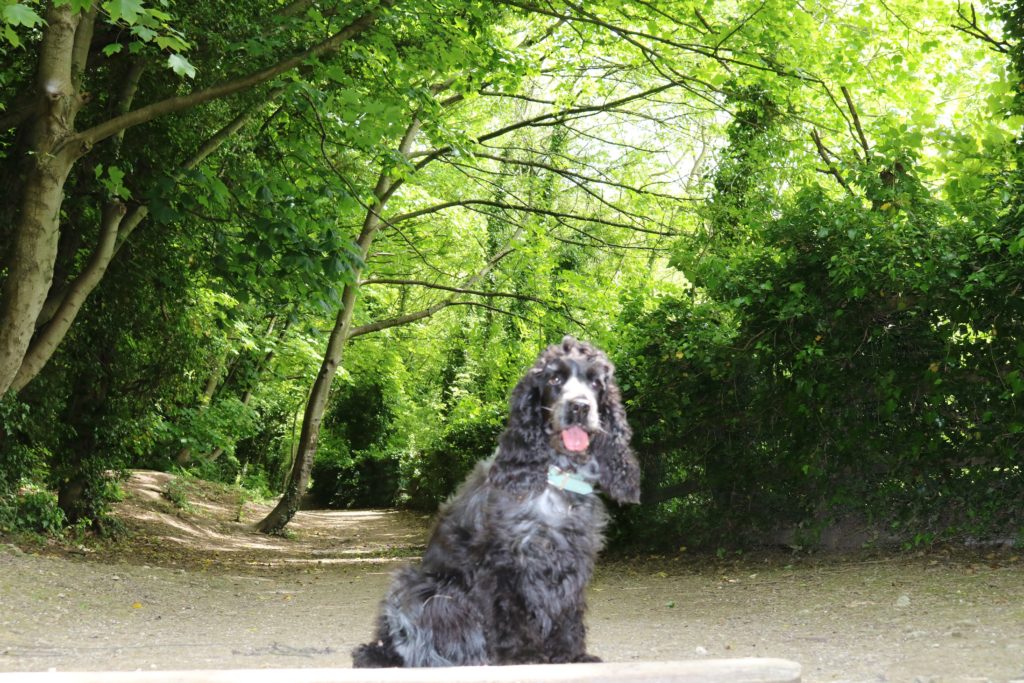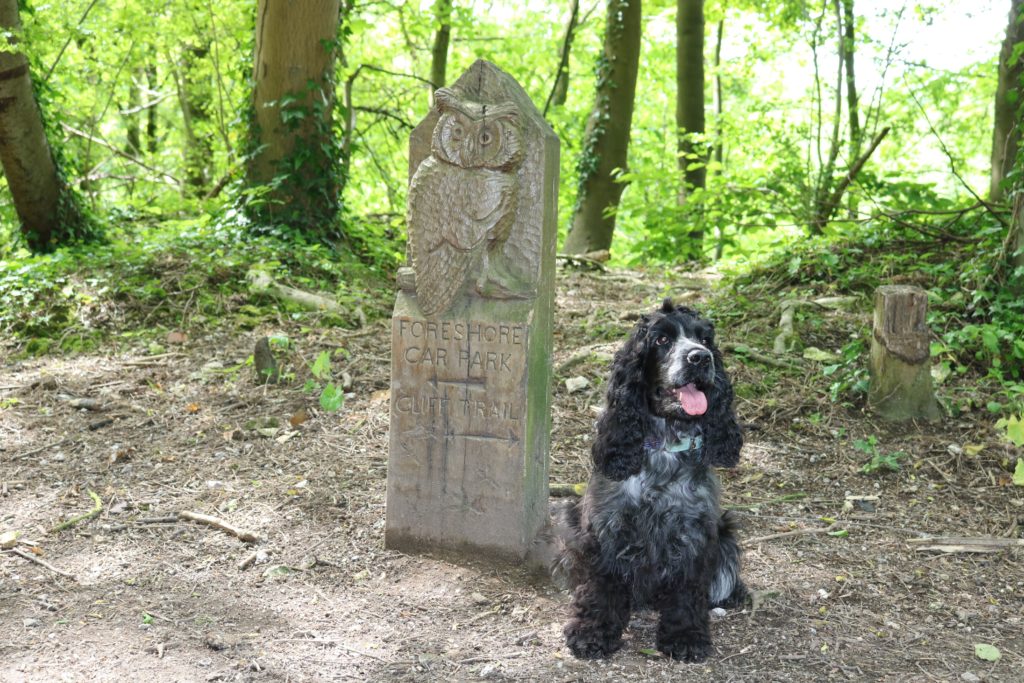 There is evidence that the park was quarried as far back as the 13th century and at the Hessle Foreshore entrance The Old Black Mill still stands as a monument to the past. The old millstones are huge and I am not the only one to use them as a dog photography prop! We usually take a walk along the estuary to the car park which even in winter months inevitably has an ice cream van parked up waiting for hot and thirsty walkers. Maya gets incredibly excited when she sees an ice cream cone and I always give in and let her have a lick or two. Sometimes we sit and have a beer at the dog friendly RIverside Bar at the other end of the foreshore too.
Maya really enjoys all the different terrains and smells that this walk offers.There are toilets and a little tourist information office at the Humber Bridge car park where you can pick up informative leaflets and maps of the trails.There is always a big bowl of water outside waiting for your thirsty pooch too.
I would love to know your favourite park to take your dog, Why not leave a little comment and let us know?
Love Sal & Maya xxx