With December rapidly approaching my thoughts are turning to preparing Maya and Lucia for the cold and muddy winter weather to come. Of course this mostly involves lusting over the huge array of fashionable dog coats, dog jumpers and accessories that I see over on Instagram, but there's also more practical things to consider.
One of the things that I think we probably all dislike about winter is walking our dogs in the dark.  In my book Maya and Lucia's safety comes before anything so they are often seen sporting fluorescent coats, and sometimes flashing collars and leads as well. Whether you walk your pooch in urban areas as I often do, or on country lanes – Be Safe, Be Seen – is a good maxim to follow.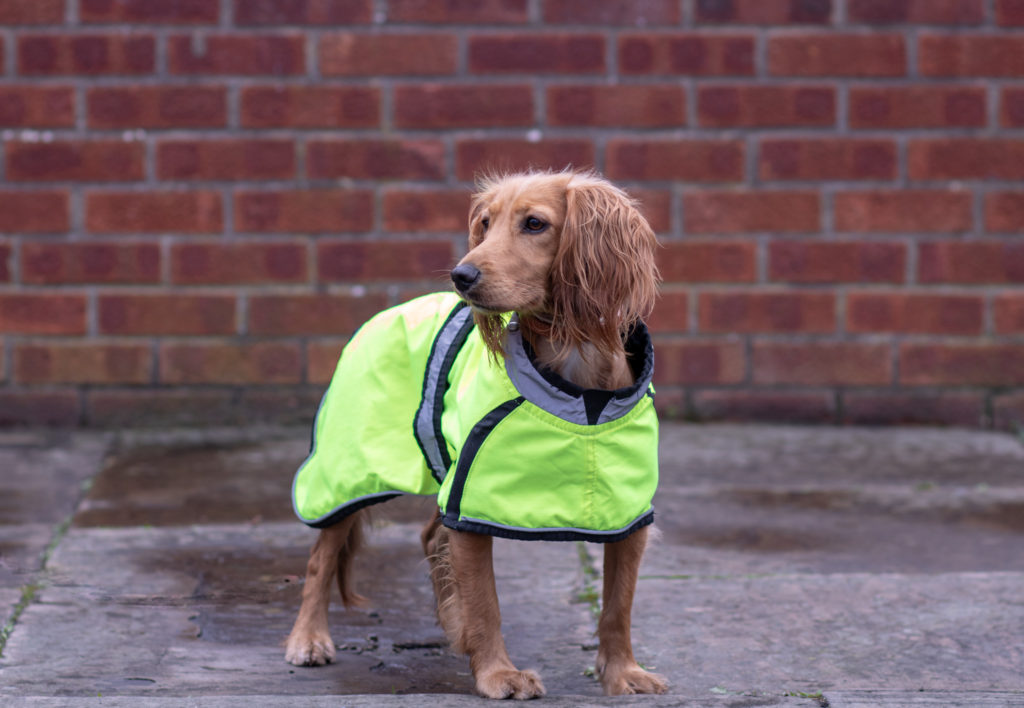 Keeping your dog dry and warm is an obvious thing to think about, my girls love being outside whatever the weather, but I always think if it's cold enough for me to have to wrap up warm, my girls probably need an extra layer too.  I usually buy Equafleece Jumpers for Maya and Lucia, which I love because they allow the dogs to move freely as well as doubling up as drying coats after a bath or swim. Recently though we were gifted a fleece dog jumper from Ginger Ted  – I have found this to be just as good, and it is a little bit cheaper too.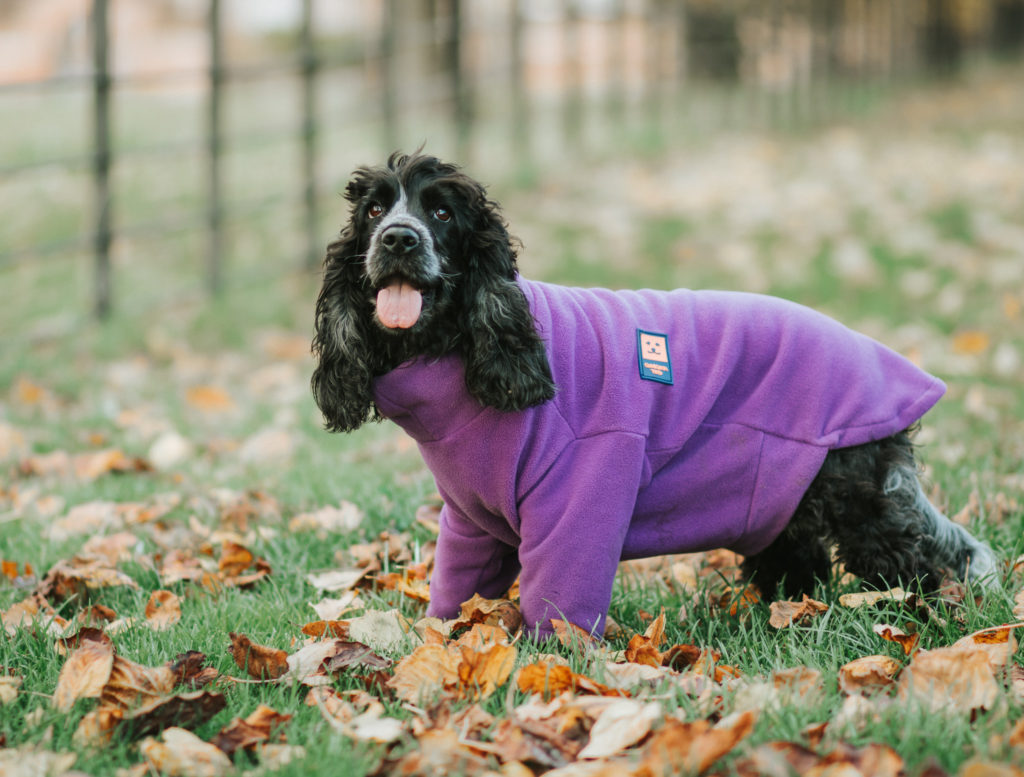 A warm coat is essential for chilly days, Maya rocks this gorgeous quilted one gifted to us by Country Pet. It is so well designed, with leg straps so the back doesn't blow up even in strong winds. I also really like that it is deep enough to cover her sides. I only put my girls in coats and jumpers when the weather dictates though, otherwise allowing them to sport their spaniel fur, but I do pop their fleeces in my rucksack in case they start to feel the chill.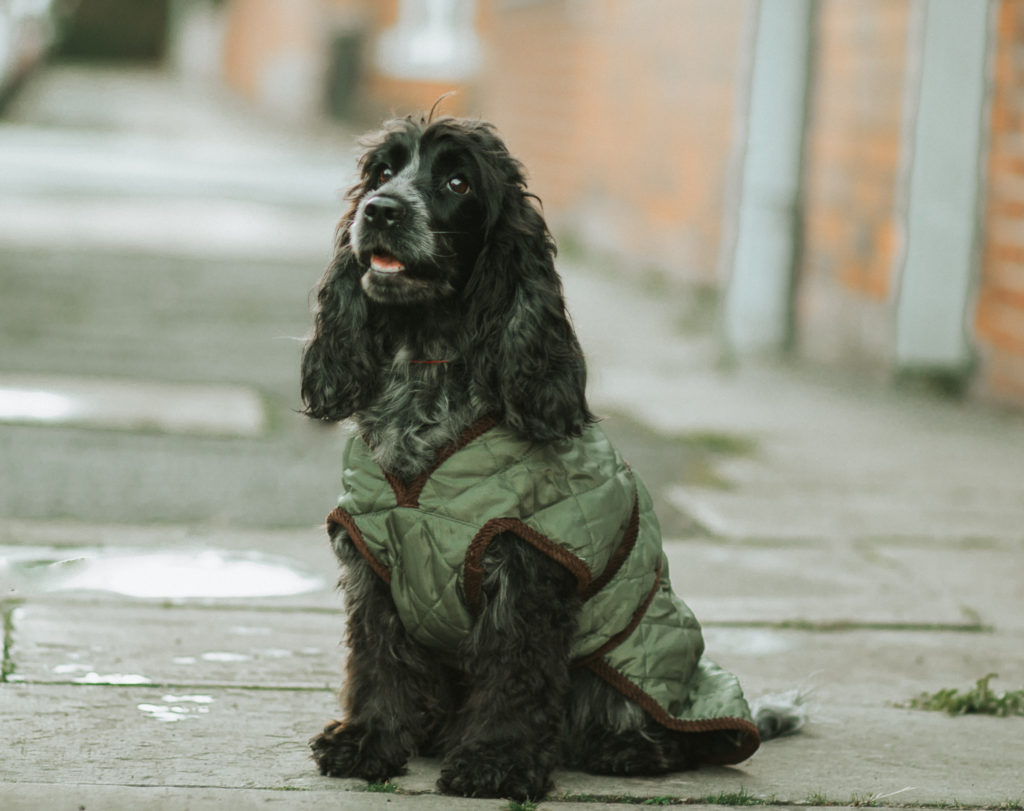 Paws need special attention in winter, and a natural paw wax is always on my winter essentials list. Grit on the pavements put down to stop us slipping can irritate a dogs paws (as well as containing chemicals that are toxic to dogs) and the wax serves as a barrier to prevent this. Paw Wax also stops snow and ice from balling up in the paws, and do you know what, Maya and Lucia absolutely love having it applied, they think they're at the beauty pawlor! I use a product from Dogs Adored, a small family business who make the paw wax themselves and thoroughly recommend it.
Still on the subject of paws, it's a dead certainty that Maya and Lucia will come home with muddy ones after nearly every winter walk, harmful bacteria could be present in the mud and even though I use a wax I still like to be sure the girls paws are grit free by simply washing their paws in warm water.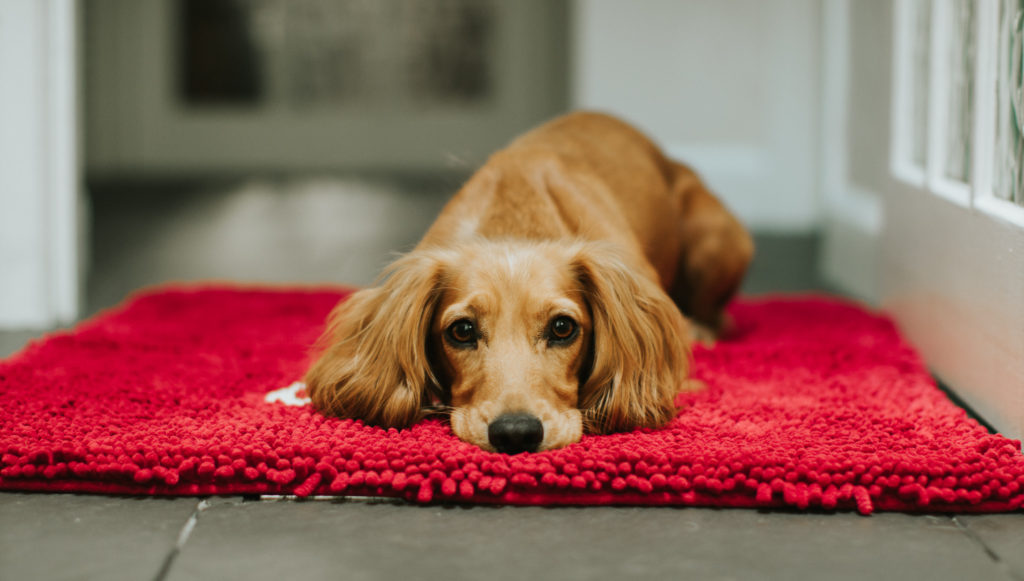 I find a good doormat a must too for keeping my kitchen floor clean, when the girls have been out in the garden. Maya sometimes ignores my rule of waiting at the kitchen door to have her paws attended to and scampers straight in, leaving paw prints and mud all over the floor! Soggydoggy make fabulous ones, they are so absorbent and seem to magic the mud away! These mats are so soft that Maya and Lucia love laying on them to relax too, so they really are multifunctional. If you're interested you can read our review of SoggyDoggy products here and use our code www15 for 15% discount on their site.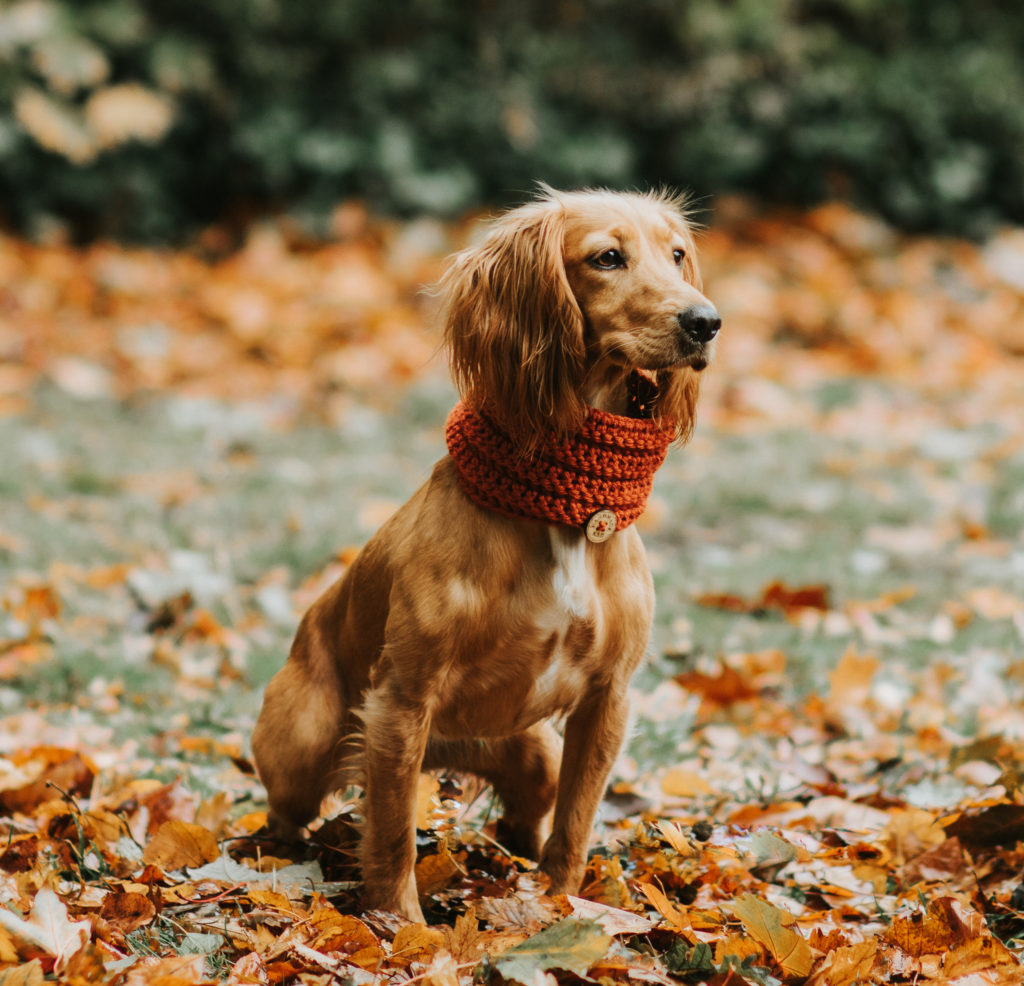 Of course I can't resist glamming the girls up with some great accessories. Last year so many people we met on our walks smiled at the sight of the girls sporting their Christmas bandanas, so I will have to get myself into gear and order them a couple before time runs out! Mind you there are so many talented people showcasing their bow ties and bandanas etc over on Instagram it's very hard to choose!
Do you have any tips to get your dog winter ready or indeed any recommendations for great dog accessories, after all Christmas is coming!
Love Sal, Maya & Lucia xxx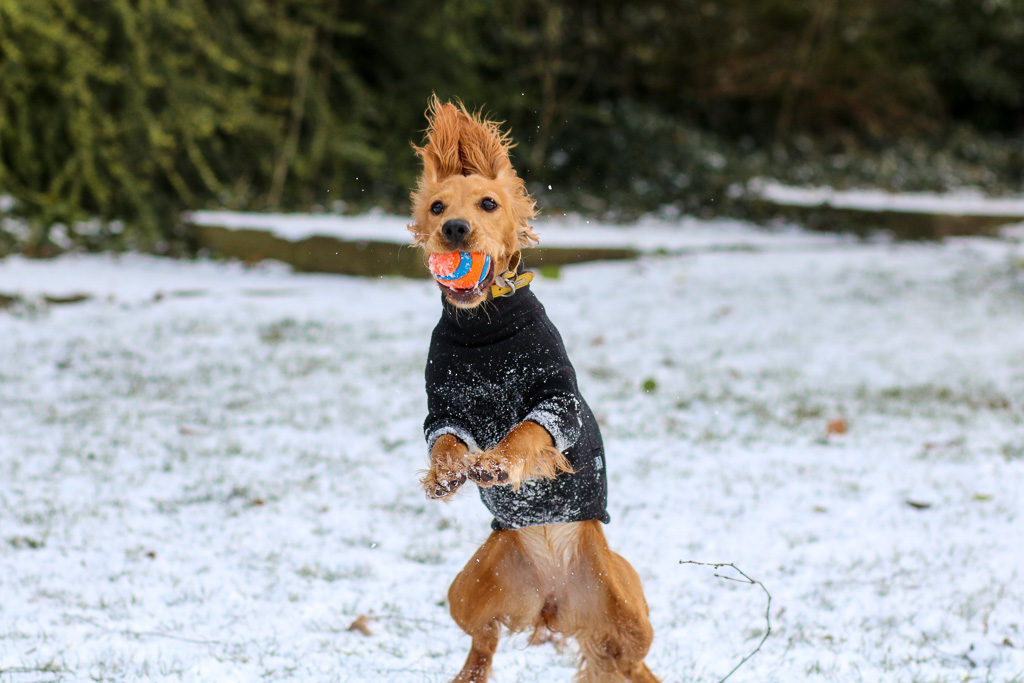 * Some of the products mentioned in this post have been gifted to us to review or promote on Instagram but I have only included them in this post because I do think they are really good products to get your dog through winter.