Maya is such a friendly dog always eager to say hello to all humans and hounds and so when Friendly Dog Collars sent us a non-pull harness to test it was serendipity that it was the bright emerald green "Friendly" one that popped through our letterbox.
The harness is made from high strength polypropylene nylon webbing and is fully adjustable for the perfect fit. It has double rings to attach the lead to and the word Friendly embroidered on it 6 times in large black letters that were immediately visible to passers by. I liked the fact that it is machine washable too.  Maya seemed to find it very comfortable and certainly enjoyed the extra attention that she got from passers by whilst wearing it! The harness didn't slip  while she was off lead and Maya didn't attempt to pull when something grabbed her attention while wearing it.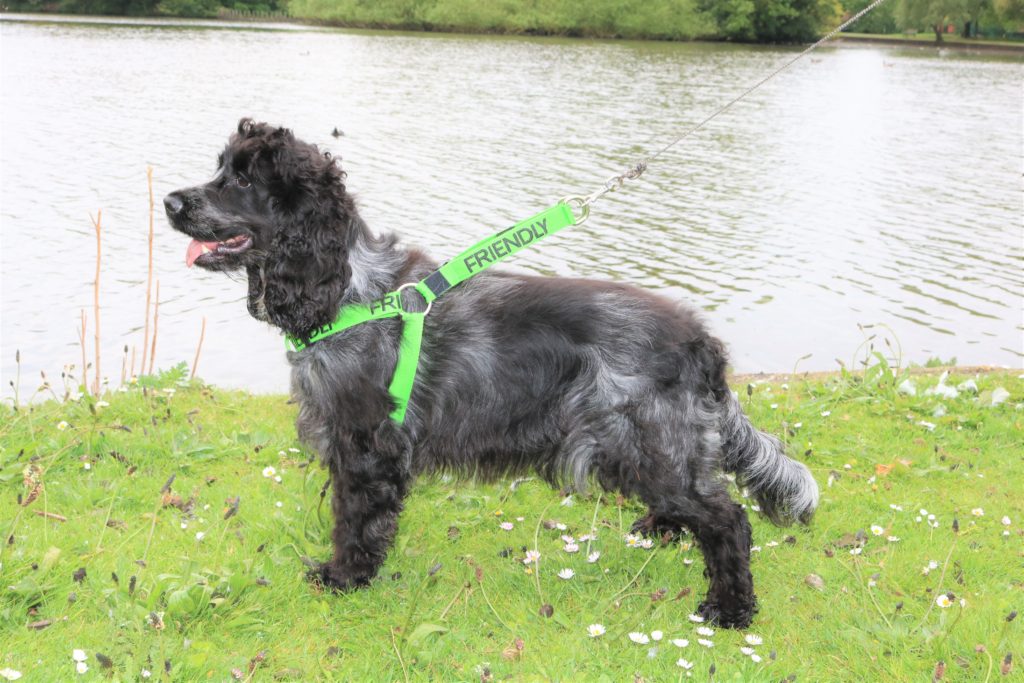 This harness is part of an  innovative range of colour-coded products for dogs that serve a really important function. They advertise to the world your dogs temperament. If you are the owner of a nervous or anxious dog wearing one of these harnesses could prevent upsetting encounters with other dogs as owners would be aware not to allow their pooches to approach and your dog would not get unwelcome attention from people either. If your dog has allergies wearing the Do Not Feed one could prevent a trip to the vet. In fact there is a harness to suit nearly every type of dog –  Blind, Deaf, Service Dog, Friendly, Nervous, Caution, No Dogs, Do Not Feed, Training and Adopt Me. Everything is colour coded based on traffic light system and the range also includes collars, leads and vests.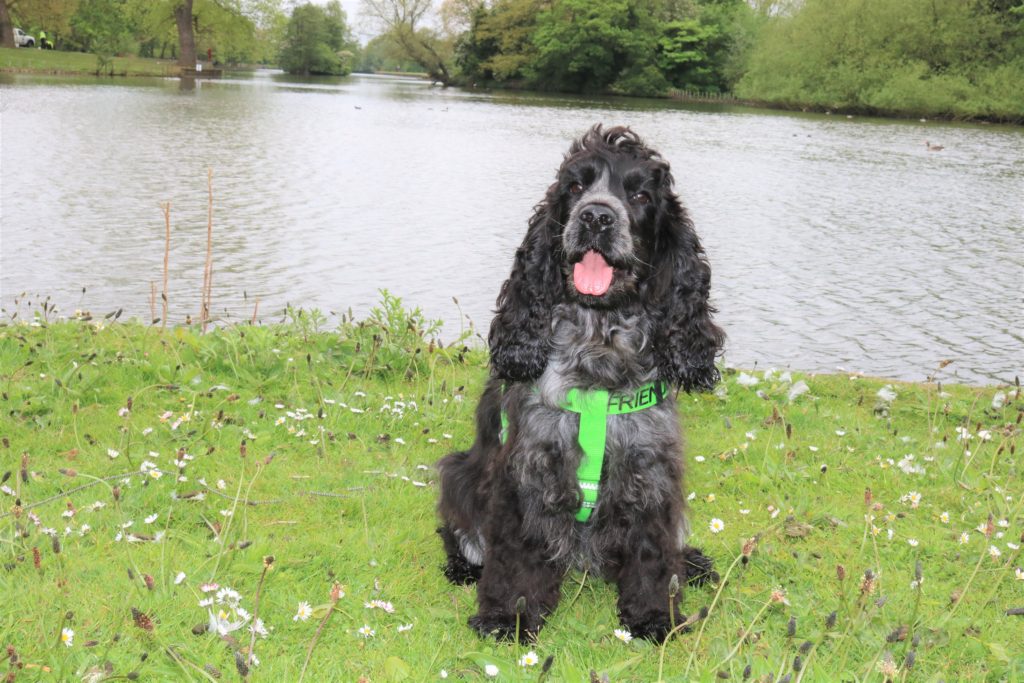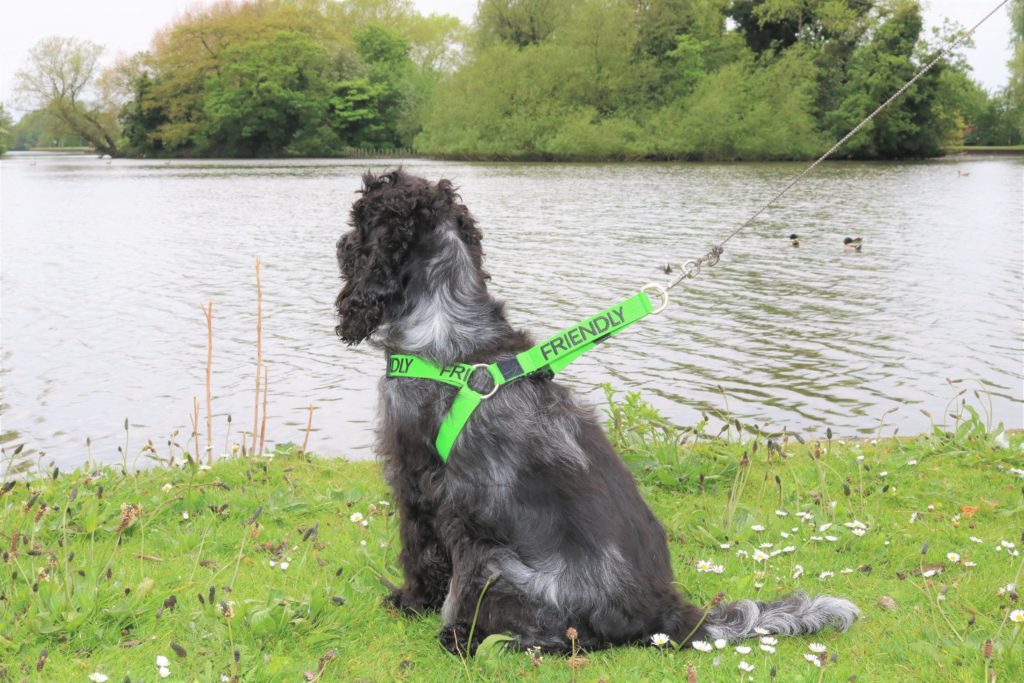 I am so impressed with this harness and the ethos behind the range as a whole. Not only is the product durable and really well made but the message each piece conveys could truly change the experience of taking your dog out in public. I think it that it could also serve to be the gateway to supportive real life friendships with other dog owners who understand your dogs personality too and in my opinion there can be no greater endorsement than that!
I received this harness from the manufacturer but the products are widely available in pet shops and online. Would you find this product enhanced your walks with your dog? Why not leave a comment and let me know your thoughts.
Love
Sal & Maya xxx