When Bunty Pet Products got in touch and invited me to select something from their grooming range to review it was the De-Shedding Brush that caught my eye. I'd been aware of similar tools for ages but somehow had never got around to purchasing one and I was curious to find out whether it would make grooming a little easier and maybe even smarten madam up!!? Like any other dog (unless you have a hairless breed) Maya sheds her old and damaged hair and the fur ends up all over the house. So the idea that this gadget could also reduce the amount of unwanted dog hair (is there any other kind?) laying around my house by up to 90% was just so exciting! Choice made I couldn't wait for it to arrive.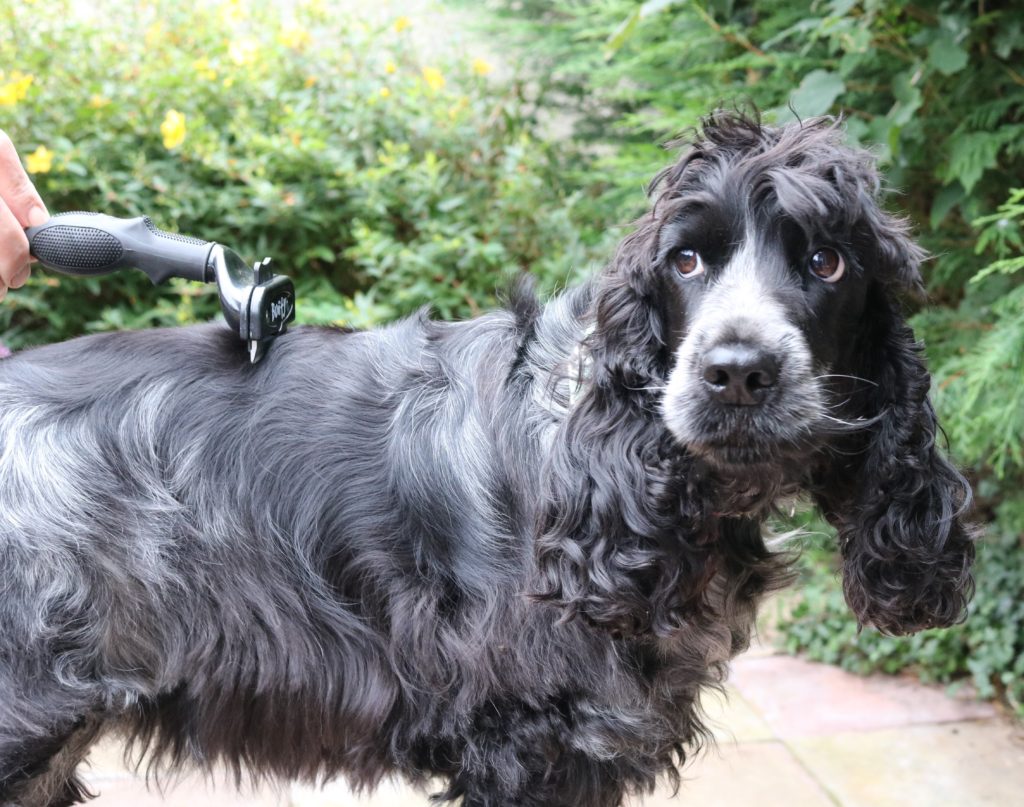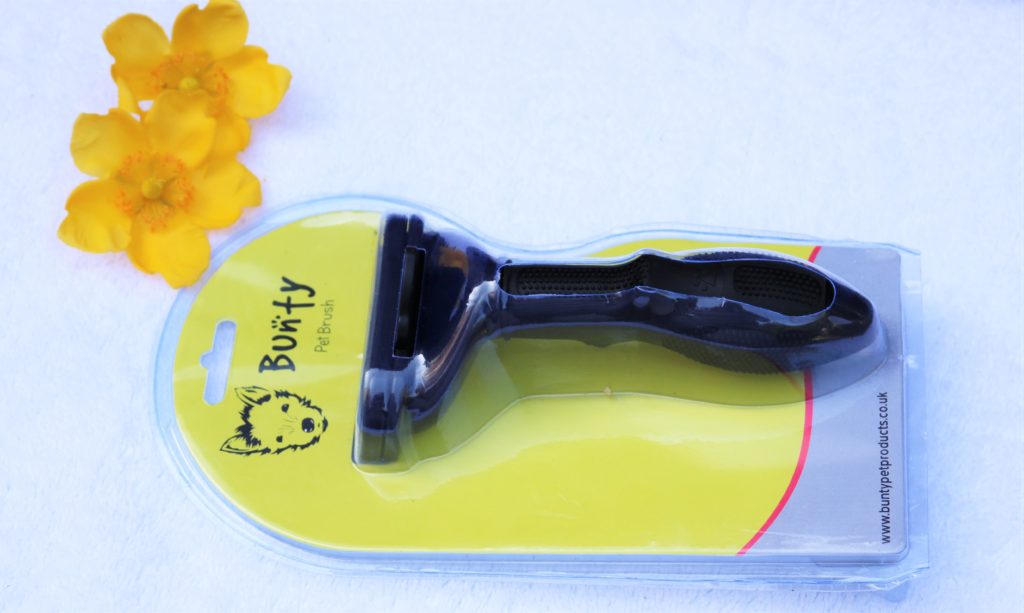 The Bunty De-Shedding Brush comes in four sizes and is suitable for short to long haired pets. It has an ergonomically designed handle and I found it comfortable to hold, it also has a push button mechanism that aids in collecting the dead fur and makes it easy to remove the hair from the teeth. It reminded me more of a comb than a brush really and instructions read, it was time to put this tool to the test but where was madam??
Maya is a clever little dog and I often think that she understands every word I say, one word I am certain she knows is brush. Even if Maya is sprawled out asleep on the settee beside me at the mere mention of the brush word her head tilts, her ear is cocked and she is soon scurrying off to her den. I have to admit that it gives Rod and I a little chuckle. I'm not sure why she does this, she actually appears to quite enjoy being groomed and her lifes ambition is to secure a brush for a toy. (one I'm afraid that will remain unfulfilled) However when she realised that the De-shedding brush was in fact a grooming tool she eyed it with the utmost suspicion and was a little reluctant to find out what it could do!!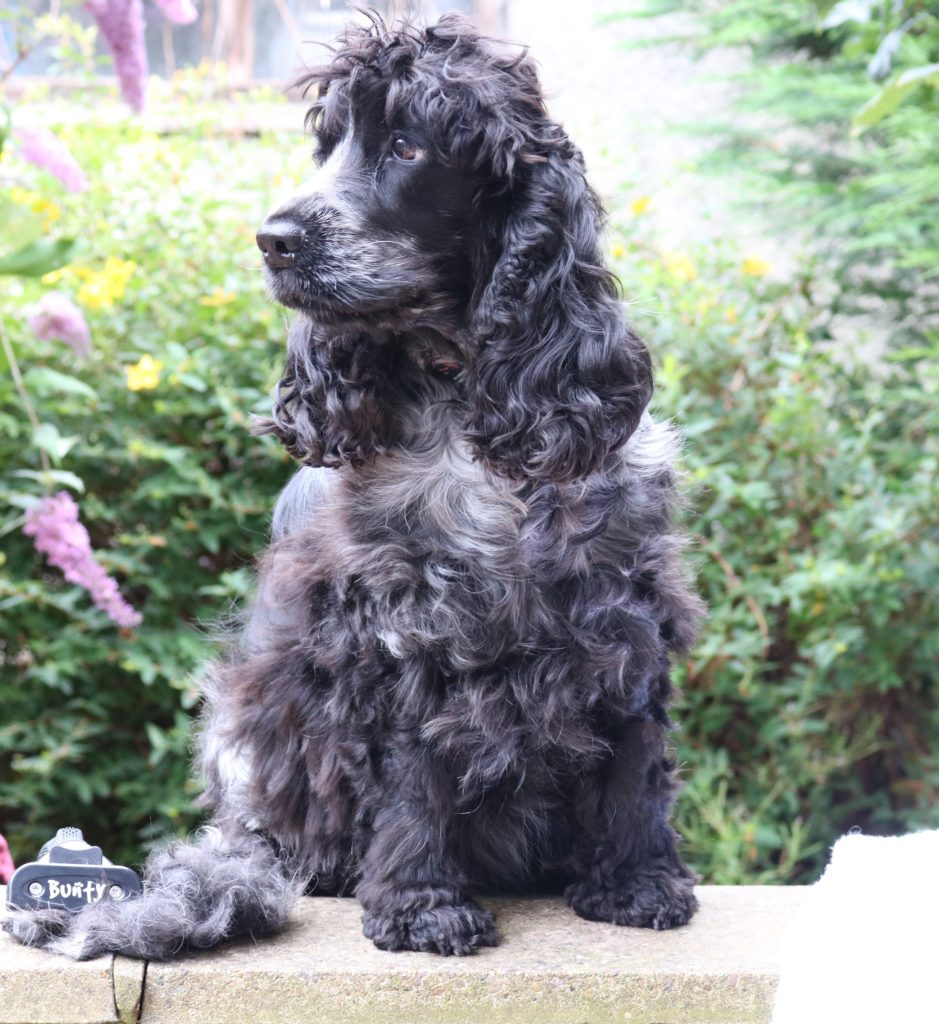 However once grooming commenced she actually seemed to find it quite therapeutic and I was genuinely amazed at the amount of fur it removed. OK shocked!!! The brush is so simple to use, you literally just brush your dog and it easily and gently reaches into the coat and removes the dead hair. I didn't need to apply any pressure and the brush will not damage fur or skin. The only question I was left asking was why I hadn't purchased one of these tools before!!
I still have to get the vacuum out but perhaps in time there will be less hair around (a hair in your hand is one less on your floor – right??) as it does state that regular use is required. Mayas coat looks so much shinier and tidier though (when she leaves the house!) and the medium size that I tested costs just £11.99 which I think is well worth it.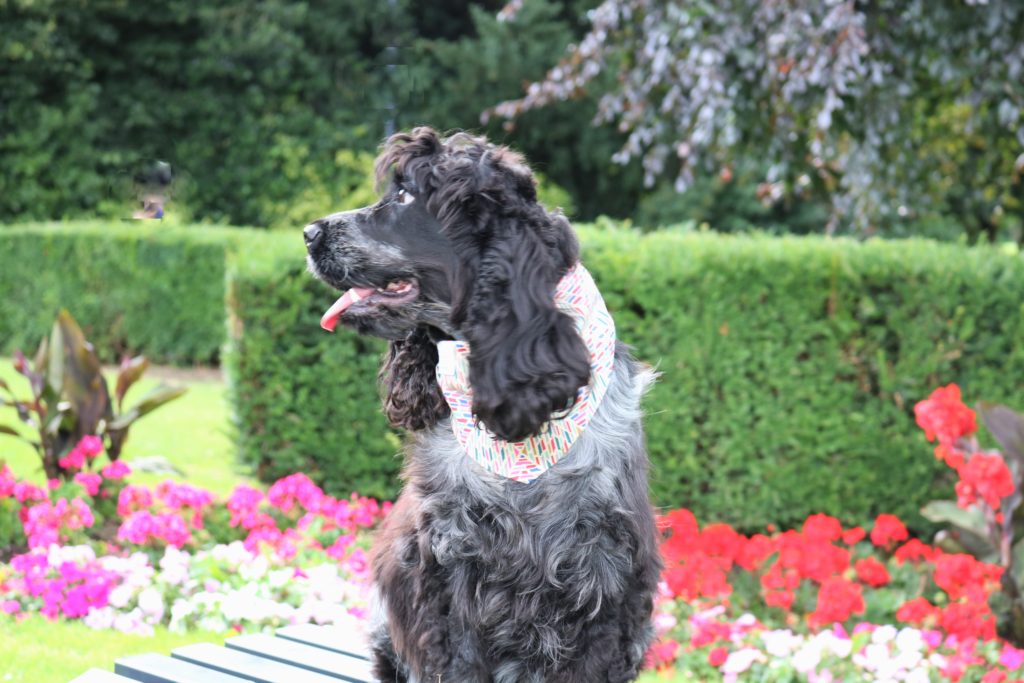 How do you fight the fur friends – I'd love to hear your comments and suggestions.
Love Sal & Maya xxx
* A huge thanks to Bunty Pet Products for gifting us this De-Shedding Brush to review.