Keeping our dogs hydrated is so important, just like humans, dogs bodies require water to function properly, it transports nutrients, assists in food digestion and helps to regulate body temperature amongst other things. Water is essential and if your dog's not drinking they will dehydrate. We all know that our pets should have access to clean, fresh water and this means, like most of you I expect, that I have a variety of mismatched water bowls dotted around my house and garden so my girls can have a drink whenever they want. Of course I'd seen pet water fountains before, but to be honest I'd never seriously considered buying one, so when Petsafe offered to send me the Drinkwell Sedona Water Fountain to review I was interested to find out whether it would be beneficial to Maya and Lucia as well as being, well, a beautiful thing.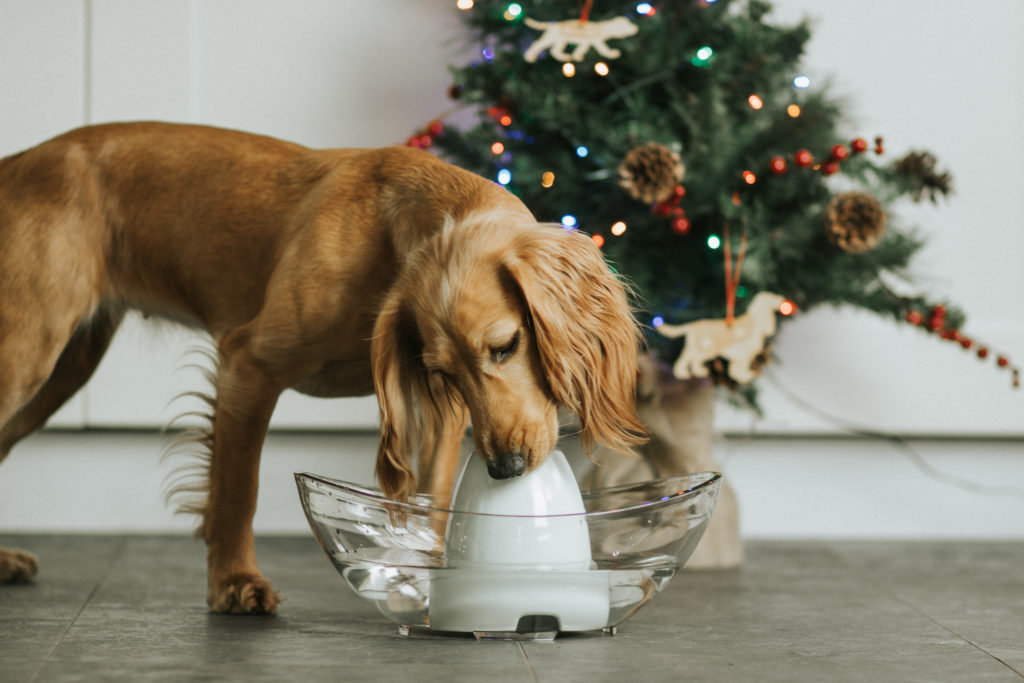 The Drinkwell Sedona Pet Fountain was easy to assemble, it has a 175cm power cord so you can put it where you want in an average room. It works by filtering the water through charcoal and continually circulating it to provide a free flowing water source. The Sedona holds 3 litres of water and has plenty of surface space so that both my girls can comfortably drink at the same time. (predictably when it came to taking photographs for this post. Maya decided that she wasn't thirsty!) Lucia prefers to drink from the spout which may or may not be the novelty factor! I think she thinks it's an enrichment toy! My girls are quite brave little dogs so investigated and drank from the fountain straight away, and I think most pooches would get used to it pretty quickly.
The Drinkwell Sedona Fountain contains two replaceable filters, (which you can buy from the Petsafe website and probably need replacing every 3 -6 months depending on how much hair and debris is passing through them) a Foam Filter that keeps the pump and water clean by catching hair and debris and an Activated Charcoal Filter that removes bad tastes and smells and makes the water taste better. Now I can't say for sure that Maya and Lucia like the taste of the Sedona filtered water better, but they have been drinking from it much more frequently than from their other bowls and the big plus is that it's always clean. Another plus is that the Ceramic Tower and impact resistant bowl are dishwasher safe. I also love the clean, modern design of the fountain. I was a bit worried that water would be splashed all over the place and that the filter would be noisy but my floor was splash free and it is almost silent.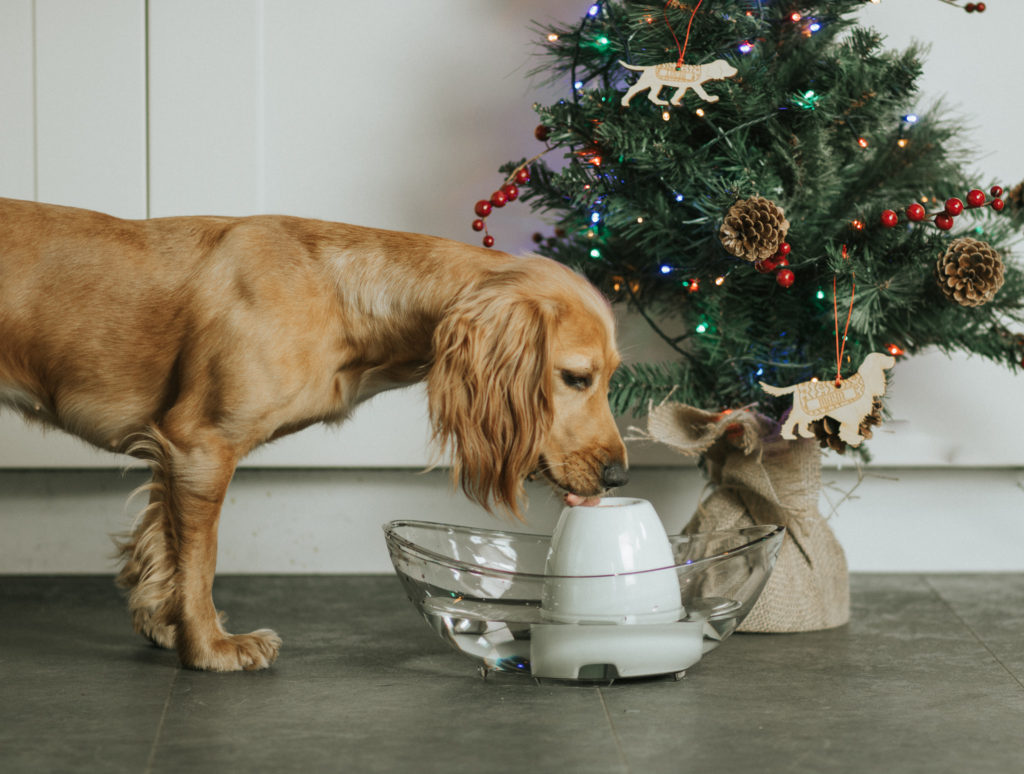 Maya and Lucia are willing to drink from anything, including puddles and ponds! However one of my late dogs, Geisha, would only ever drink fresh water, and I mean fresh from the tap or preferably bottle, this fountain would be ideal for a dog with the same high standards! If you are a lover of stylish homewares or if you have a pooch who is a fussy drinker the Drinkwell Sedona could be just what you're looking for. It's available to buy from the Petsafe website priced at £85.99 and there are lots of other pet fountains to choose from on their site too.
What are your thoughts on pet fountains? We'd love to know.
Love Sal, Maya & Lucia xxx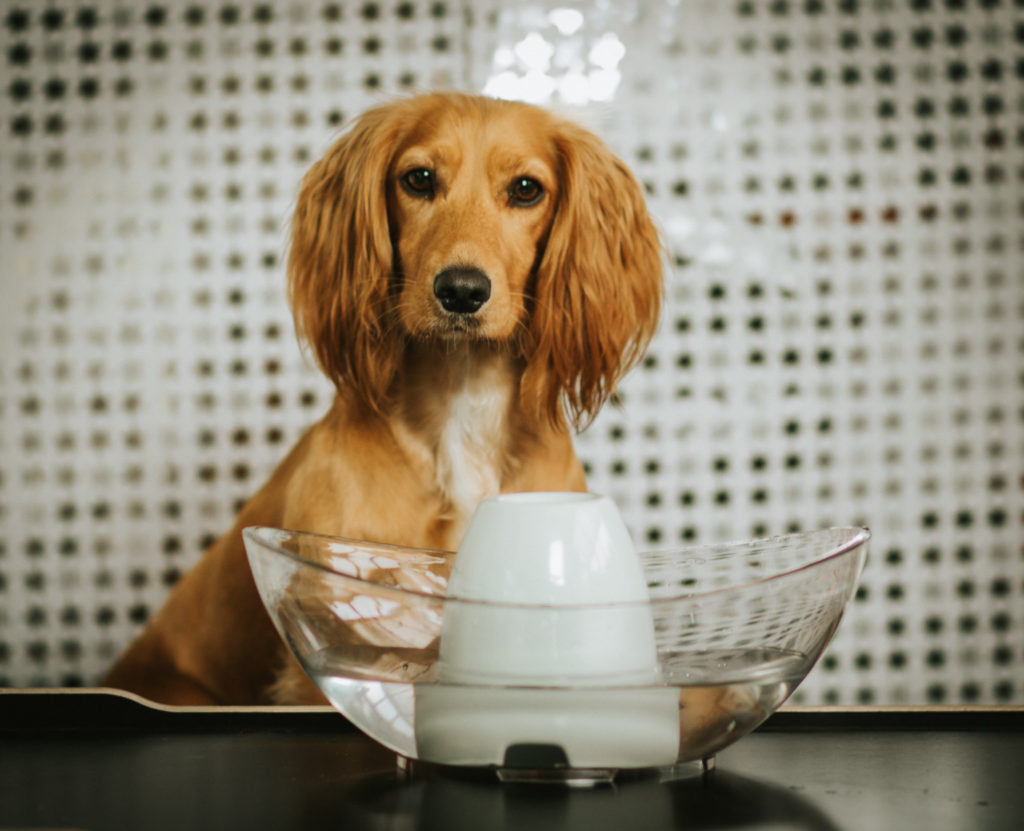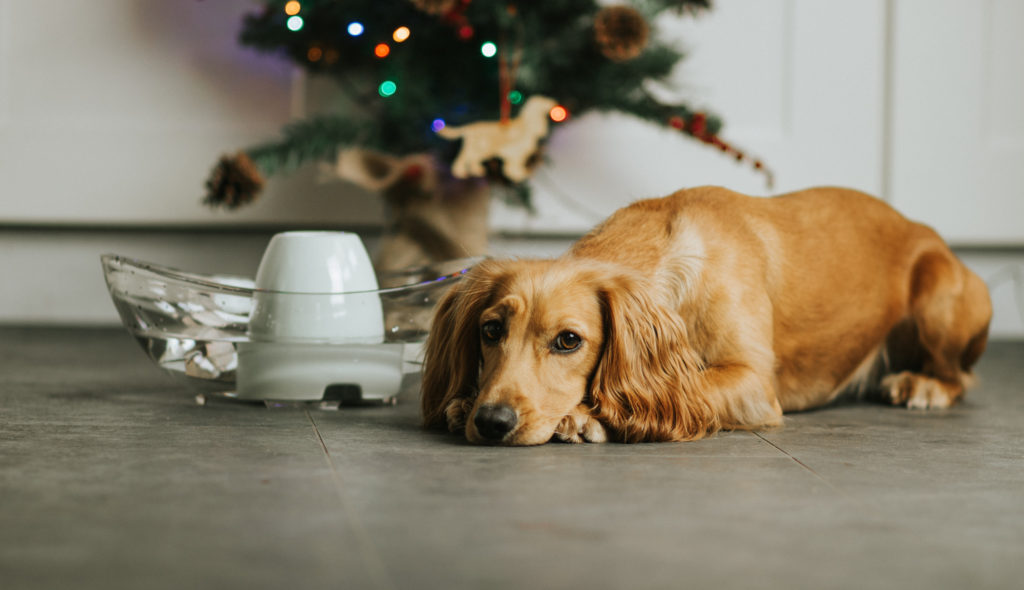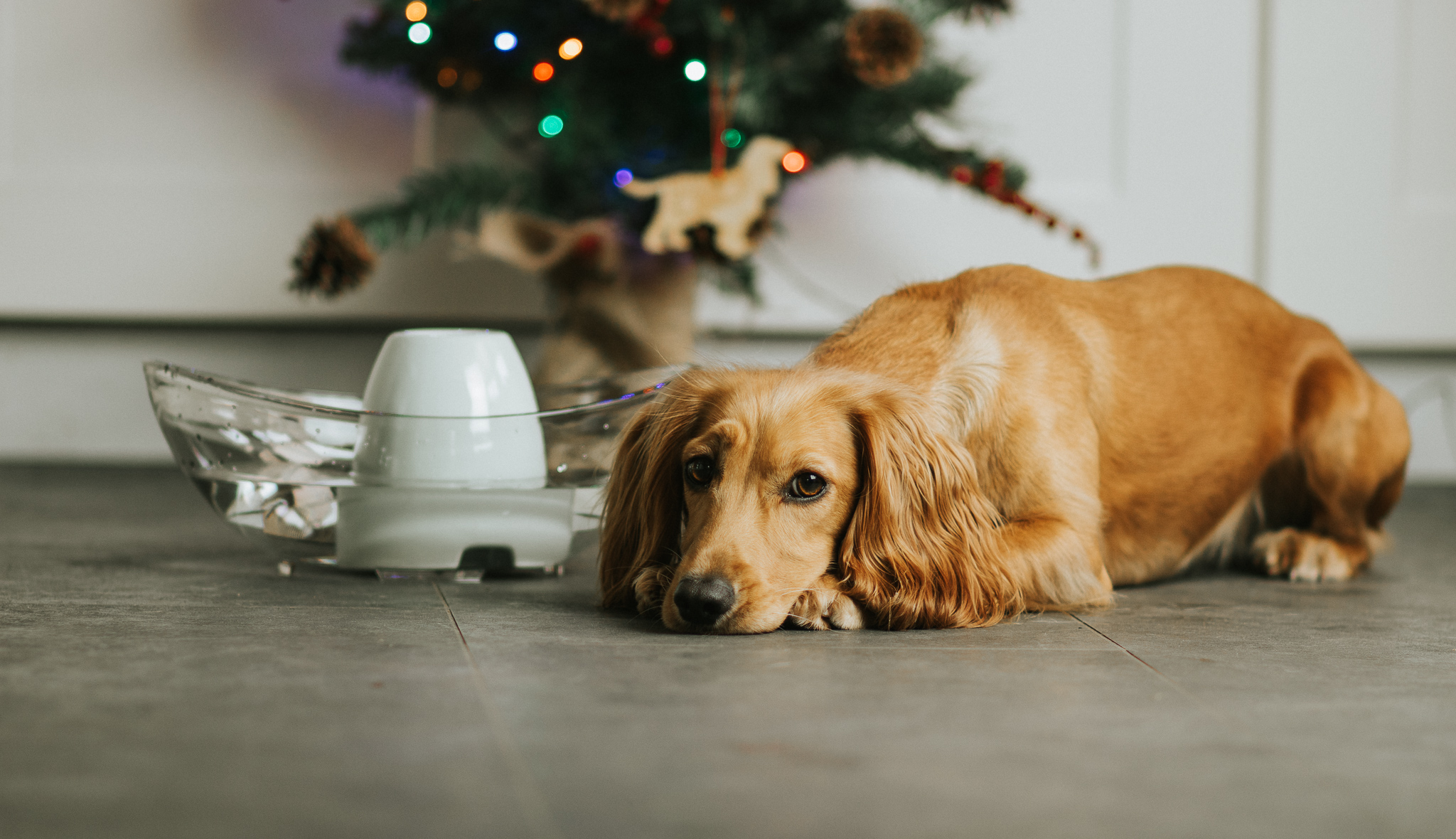 *PetSafe kindly gifted us the Drinkwell Sedona Fountain in exchange for an honest review.