Recently we were lucky enough to be invited by North York Moors National Park to explore just how dog friendly the North York Moors Coast is, and what fun we all had discovering how amazingly welcoming the area is to dogs. The North York Moors Coast  has some of the most mind blowing views in the country so we were very excited to get the opportunity to visit as many dog friendly beaches as we could, explore the coastal towns and villages, and of course enjoy a fair bit of walking.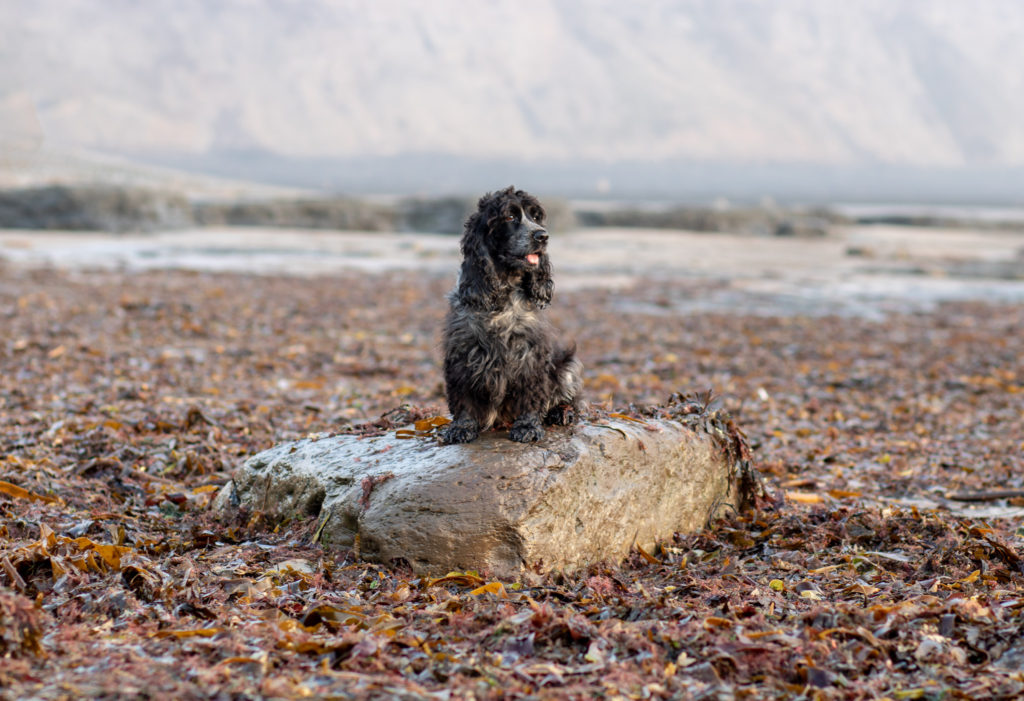 If you have never been to Robin Hoods Bay, put it on your bucket list now! This stunning hillside town oozes charm and is a labyrinth of quaint cobbled streets, dog friendly cafes and pubs. The town is famous for its 18th century smuggling past and, it is rumoured that there was a network of subterranean passages linking the houses!
We stayed at Rothwell cottage, a gorgeous quirky dog friendly cottage which has the convenience of being just a stones throw from the all year round dog friendly beach. The beamed cottage is on three levels and well equipped with a washing machine, dishwasher etc, it's also handily fitted with a stairgate, as like most dog friendly accommodation, dogs are not allowed upstairs. Rothwell Cottage provides guests with a free parking permit for a nearby carpark, which is so useful as otherwise you have to park at the top of the village and negotiate quite a steep hill to get down to your accommodation. We all really enjoyed our stay there, it was so peaceful and quiet  and with all the knick-knacks dotted around had a wonderful ambience. You can book Rothwell Cottage through Baytown Holiday Cottages who also have other local dog friendly holiday cottages on their books.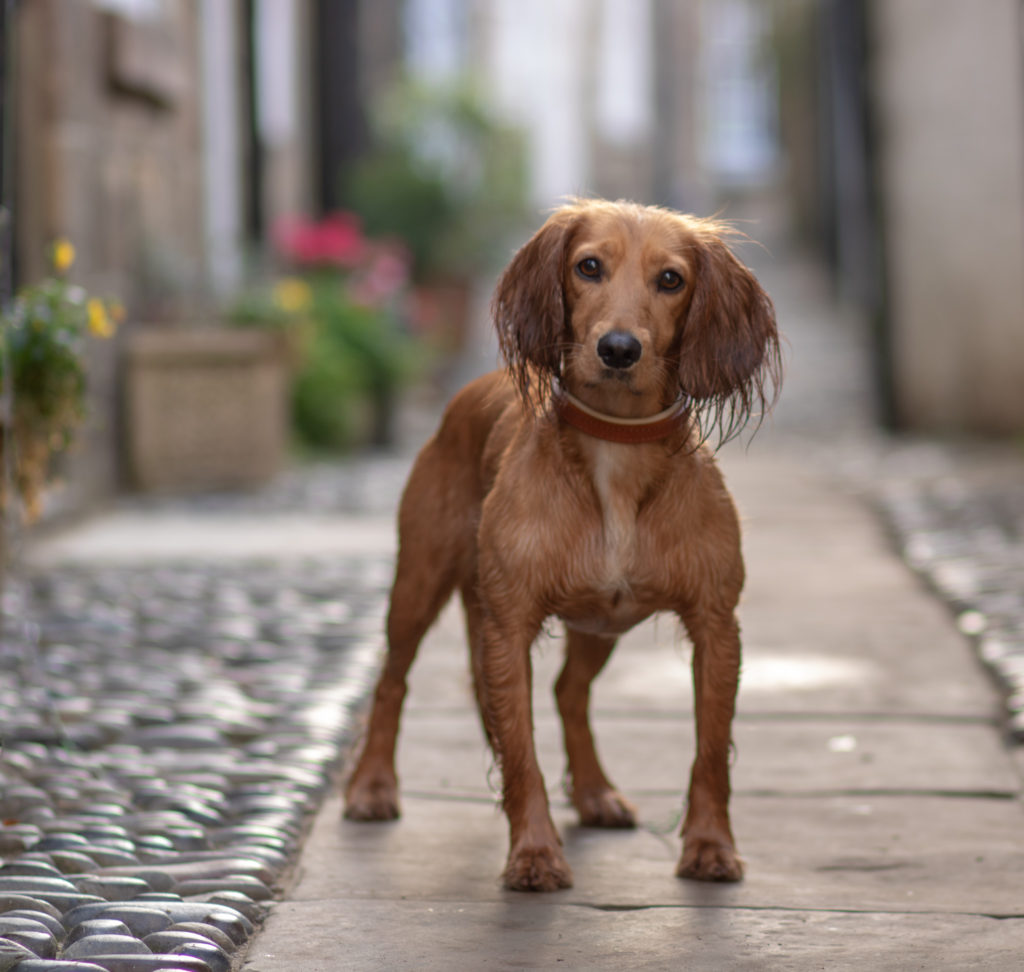 Maya and Lucia took their role as dog repawters seriously and were keen to sniff out every dog friendly premises in the little town! Dinner was at the Bay Hotel, right beside the beach and the hotel actually marks the end of Wainwrights Coast to Coast Walk, one we plan to do in the next couple of years. It was really dog friendly, allowing pooches inside the pub as well as on the terrace and even had bags of doggy bar snacks behind the bar! The fish and chips were pretty good too. A definite paws up!
There are actually several dog friendly pubs dotted around and we didn't find any that didn't welcome dogs inside. Rod was keen to sample the ale in all of them! He didn't quite manage to fulfil that dream but we did go to several. Ye Dolphin was a hit with the girls, such friendly staff and again they stocked the doggy bar snacks. The award for the best ale, if that's your thing went to The Laurel Inn, a cash only establishment where Maya and Lucia took a shine to the barman! There are also a couple of dog friendly pubs at the top of the hill opposite the main car parks, and we can particularly recommend The Victoria Hotel where we have enjoyed really fabulous food several times in the past, dogs are welcome in the bar and tearooms but we have always sat in the wonderful garden which Maya and Lucia love.
You won't be short of choice in Robin Hoods Bay if cafes are more your style either, The Secret Seaview Café has fabulous views of the bay and was a real highlight for Maya and Lucia. They don't have a dog menu as such but were only too willing to knock up a puppachino for the girls and treat them to a sausage. (They had no idea I was a blogger) The breakfasts are awesome too, a Five Paw establishment! Tea, Toast and Post also has a very good reputation but sadly it was closed for a few days when we visited, next time!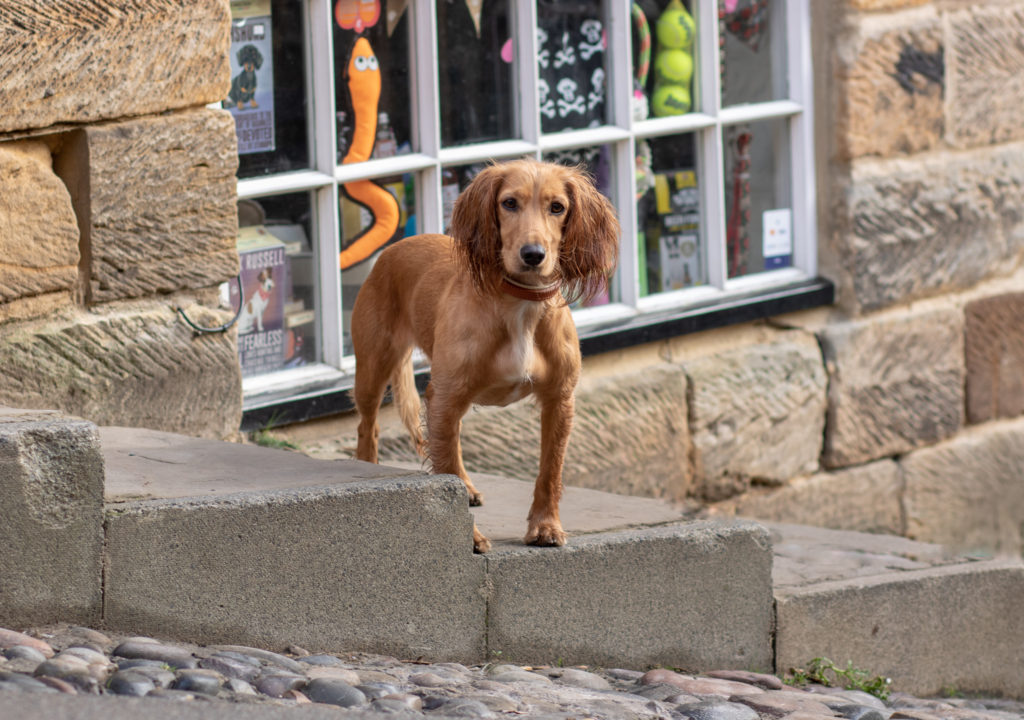 The girls loved walking along the beach to Boggle Hole, Maya a little too much as she kept rolling in the seaweed!  According to legend Boggles once inhabited the caves in the area, in reality though it is much more likely that they were used by smugglers. (Please check the tides as Boggle Hole can only be reached 3 hours either side of high tide, at other times you can reach it by taking the clifftop path, part of the Cleveland Way. The walk takes about 30 minutes each way) The YHA at Boggle Hole has a dog friendly café, The Quarter Deck, serving amazing cake so you can refuel if you need to. If like us you are keen walkers you can continue to Ravenscar, the views are mind blowing on this walk, in fact Rod still hasn't stopped rhapsodising about them. You will also get to see the Alum Works, and if you're lucky like us, seals on Ravenscar beach! Do I have to say Maya and Lucia were swiftly put on their leads. An interesting fact about Ravenscar is that it was originally intended to be a holiday town called Peak, but the developer went bust and it never came to be. Perhaps just as well as it is quite a challenge to get down on the beach! There is also an easier and shorter walk from Ravenscar visitor centre if you want to take in the Alum Works etc but don't enjoy a long hike.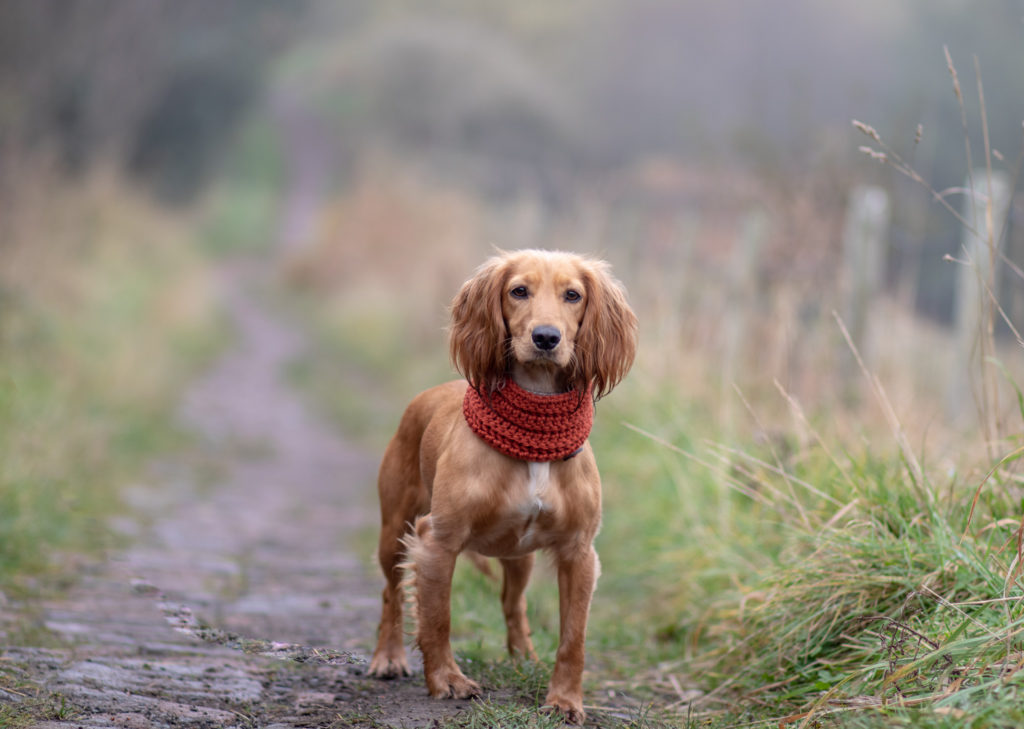 You can't take a trip to this area of the North York Moors Coast without taking in a visit to Whitby. It's a bit more of a more traditional seaside town, with lots of dog friendly cafes and pubs and much to the girls delight The Fuzzy Dog Bakery – although beach girls and hikers at heart, I actually think this was the highlight of their trip. Lou the owner is super friendly and helpful and caters well for RAW fed dogs as well as for dogs with allergies and pooches that just love homemade biscuits. A visit here will definitely be a big hit with your pooch, I promise!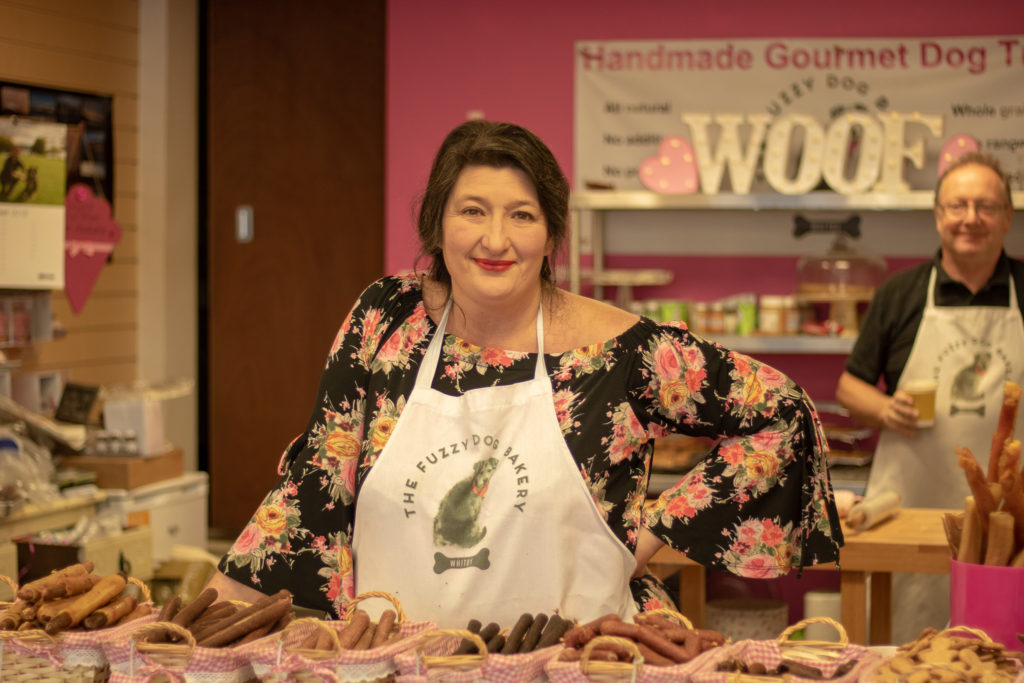 The Dogachinos at Rusty Shears went down a treat with Maya and Lucia, such a quirky, friendly place and the staff are real dog lovers. If you are a gin fan, you'll be spoilt for choice here and the food is amazing.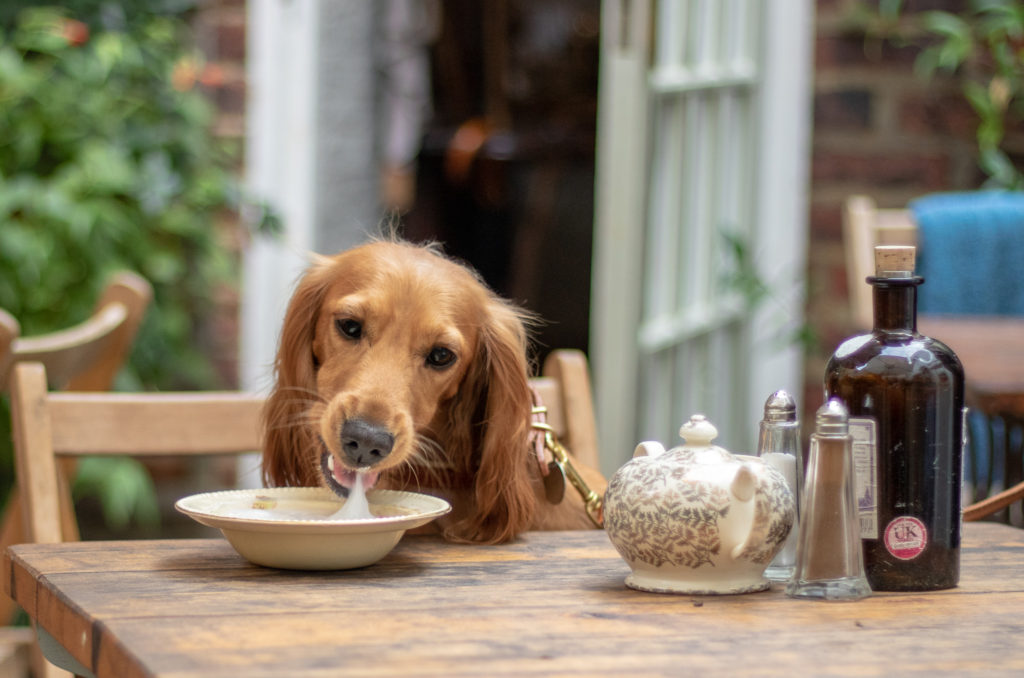 Whitby Abbey is also dog friendly, we didn't visit as it is closed for restoration at the moment, but I'm sure we will in the future. It's also possible to take your furry friend on a boat trip from the harbour.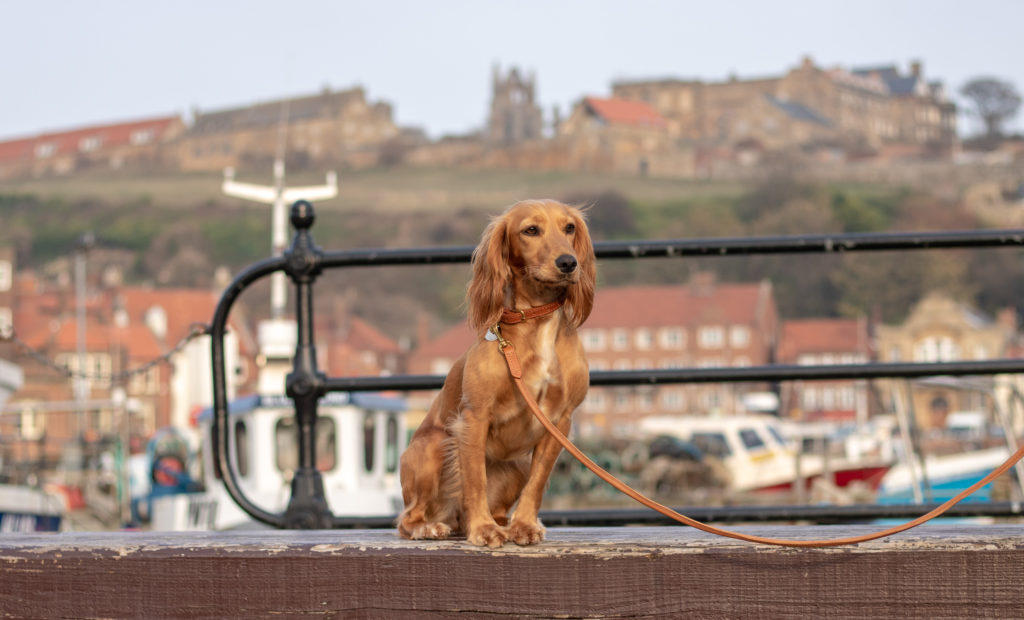 Of course an exploration of Whitby's beaches was essential. Tate Hill beach allows dogs all year round and is just a short walk to the very dog friendly pub, The White Horse and Griffin, which welcomes dogs in the bar. There are the dreaded seasonal restrictions for dogs on the larger Whitby West Cliff Beach (From May to September) but at other times of the year pooches are free to run along the sands and enjoy themselves. If the tides are with you it's possible to walk all the way to Sandsend along the beach which Maya and Lucia would have loved to do but we ended up having to drive there!
The beach at Sandsend proved to be a big hit with Maya and Lucia, there are some old smugglers caves at one end which we all really enjoyed exploring. Afterwards we treated ourselves to a coffee and delicious crab sandwich at the Sandside Café where dogs are allowed on the terrace and you can enjoy a bowl of water whilst you take in the amazing views. Sandsend beach does have some restrictions in place May to September but there's still a good stretch of beach to enjoy even then.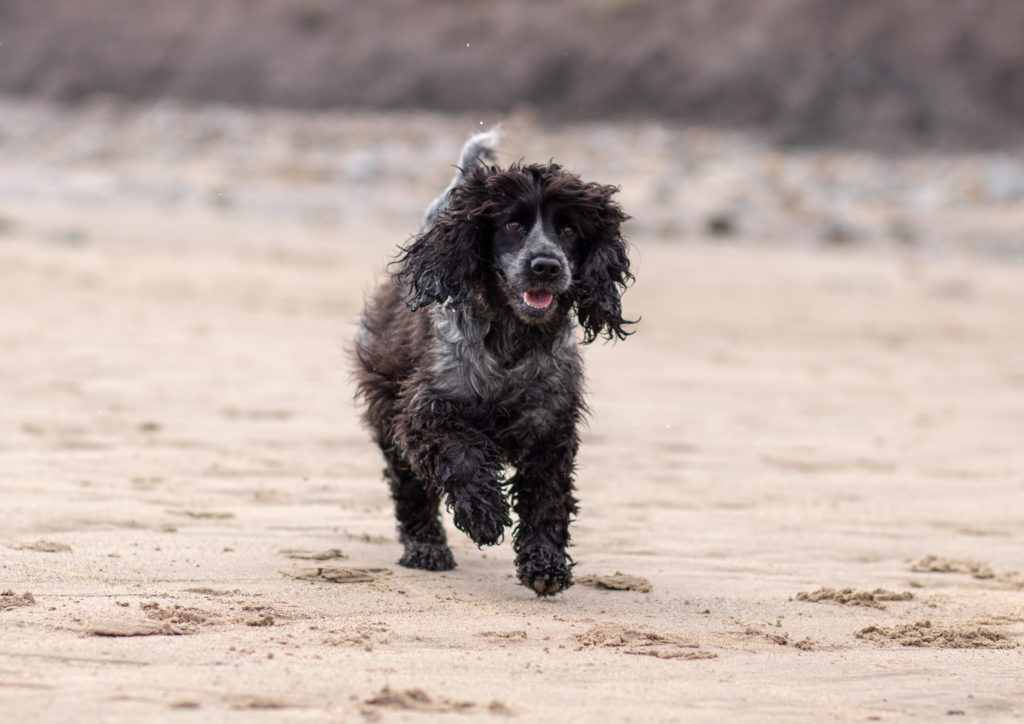 Runswick Bay really is one of The North York Moors hidden gems, a former fishing village built on the hillside this place is just so pretty with it's red roofed cottages. It also has a huge sandy beach that's dog friendly all year round. Maya and Lucia had an absolute blast! Like Robin Hoods Bay it's also a great place to go rock pooling or fossil hunting. The girls didn't want to leave, and to be honest neither did I! There are a few dog friendly pubs and cafes dotted around, we went to The Royal Hotel just up the hill from the beach for a drink and can recommend it as being very welcoming to dogs. We also took a lovely walk along the Cleveland Way to Port Mulgrave, but you'd be wise to keep your dog on a lead on the unfenced sections of the route.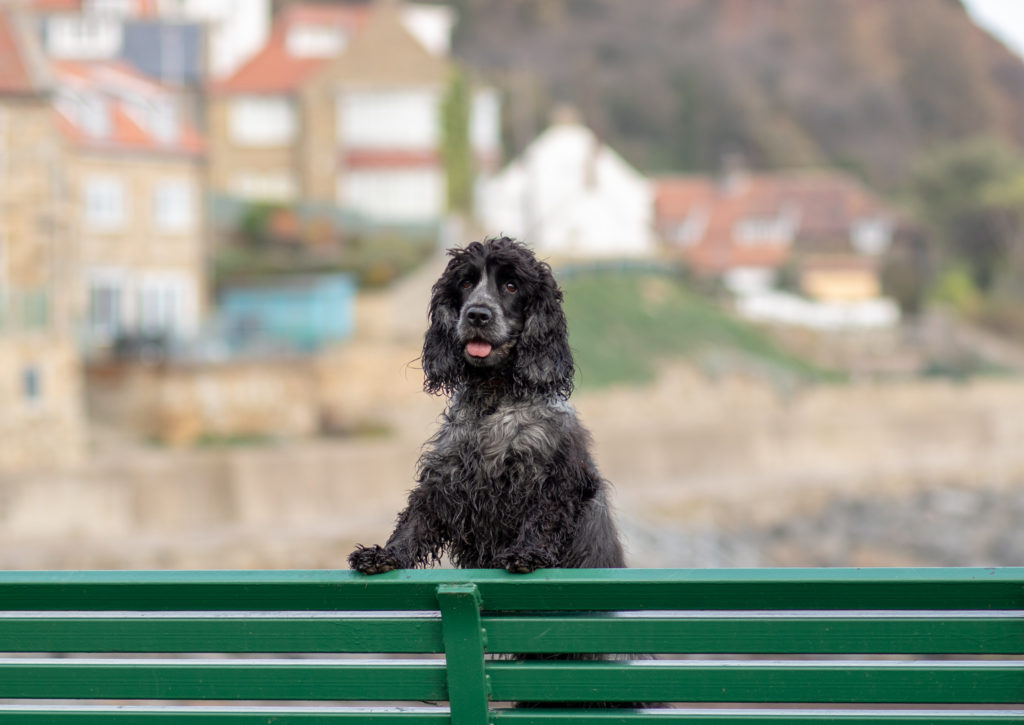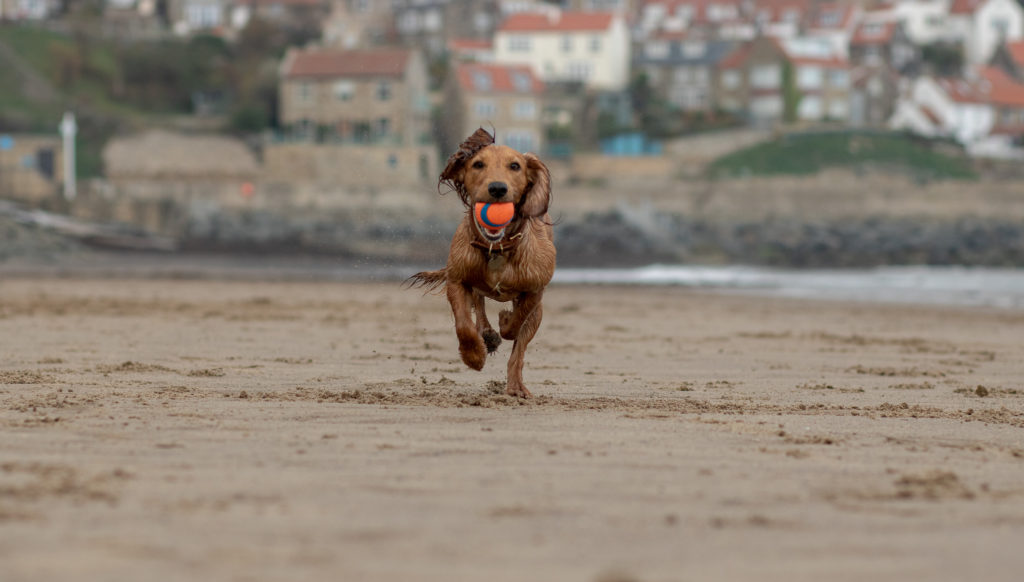 We so enjoyed our trip and didn't want it to end!  Luckily The North York Moors Coast is only a couple of hours drive away from us, but even if it took a day I would definitely bring the girls back here, it is so dog friendly!
Are you tempted to take a trip here friends, or have you been before? Let us know in the comments below, we love to hear from you.
Love Sal, Maya and Lucia xxx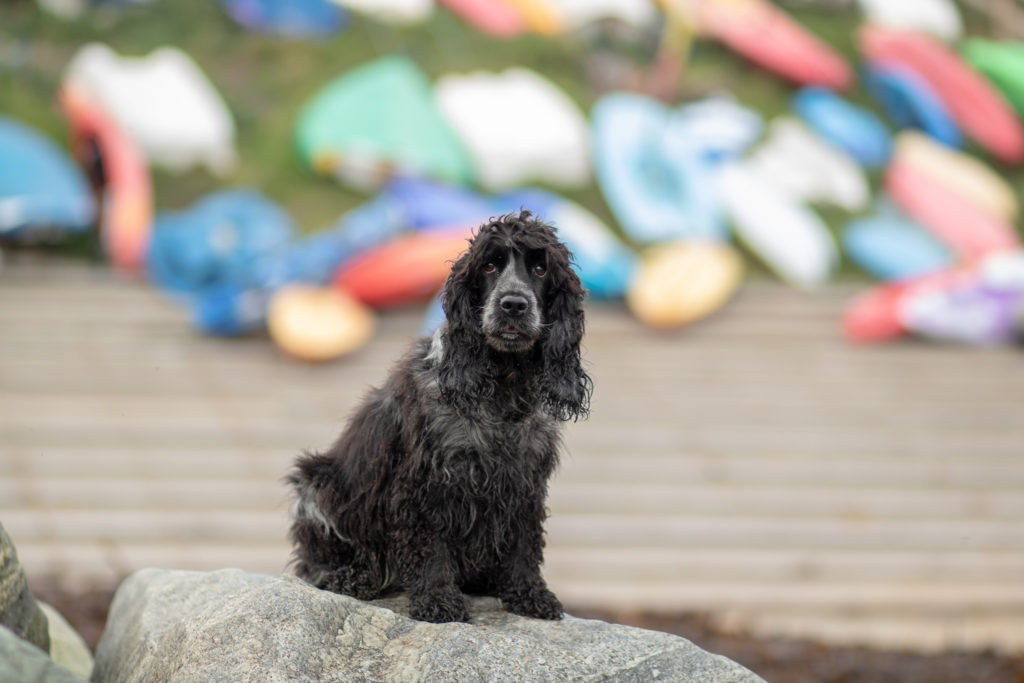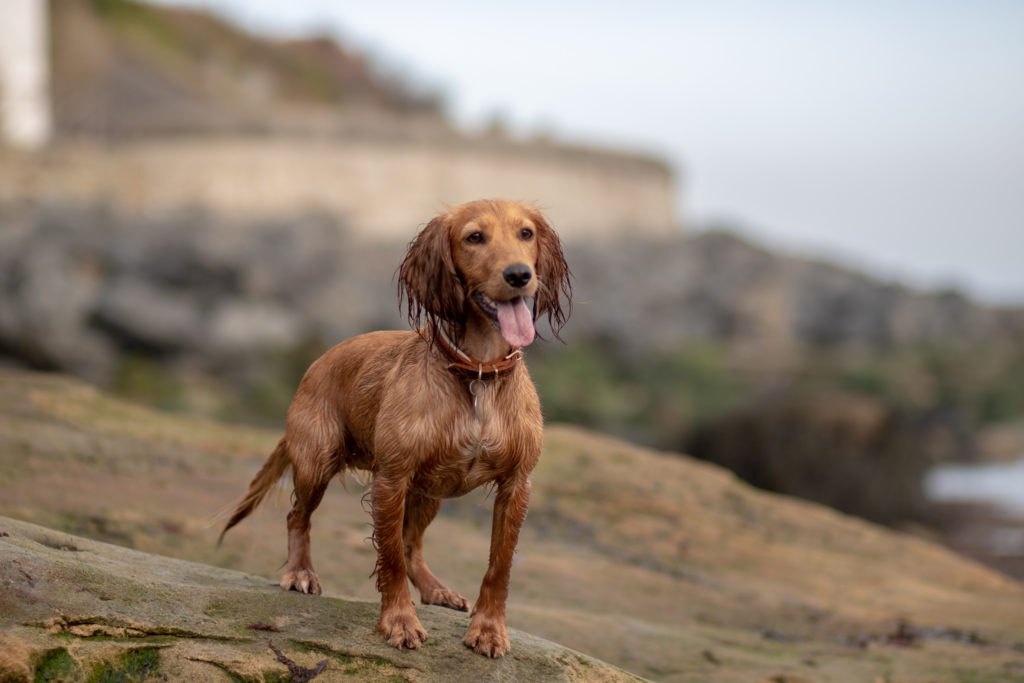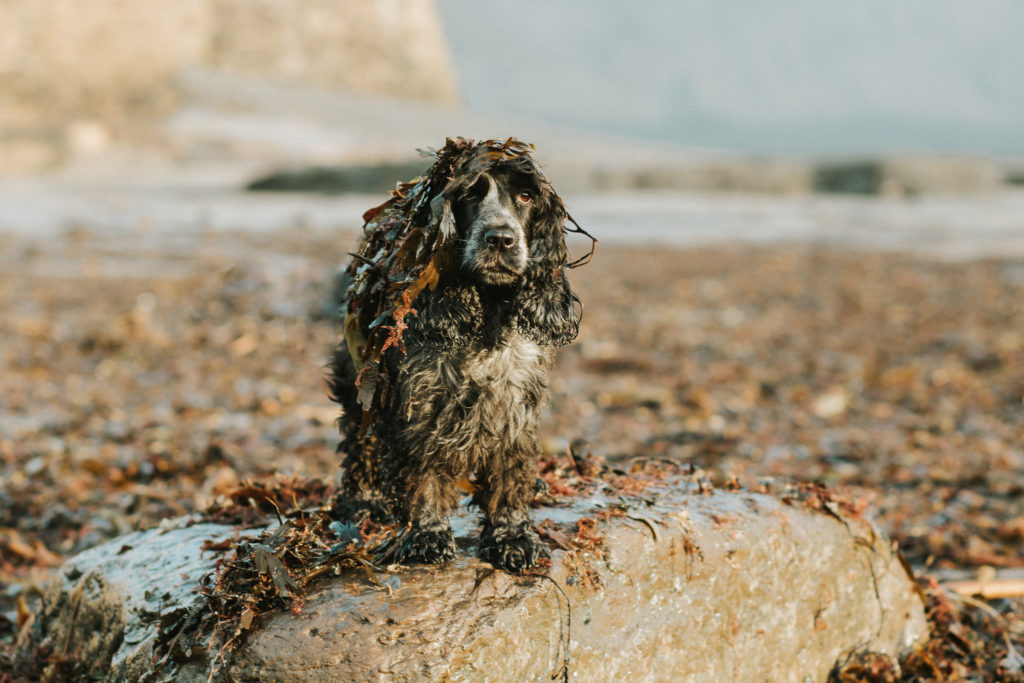 *This post is kindly sponsored by the North York Moors National Park