When you decide to go to Bridlington in East Yorkshire with your dog there's a fair chance  the main attraction is the amazing dog friendly beaches in the area. Sometimes though even the most avid seaside fans amongst us like to try something different and the good news is that only 6 miles from Bridlington is the hidden gem that is Burton Agnes Hall. A magnificent and picturesque Elizabethan stately home that is recognised as one of "the 20 best houses" in England – alongside national treasures such as Windsor Castle and Chatsworth House.  Of course dogs are not actually allowed inside the house itself but the grounds and gardens are stunning, full of sniffs and infinitely instagrammable, so we consider it to be a great day out with dogs!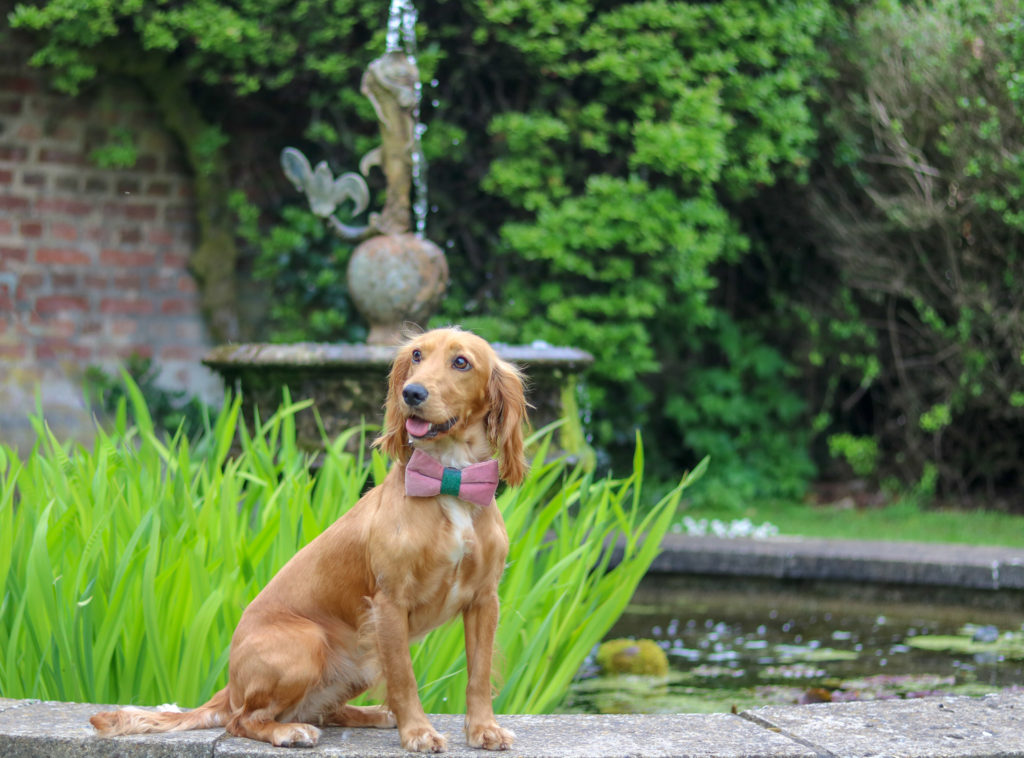 When we visit we always start off with a walk around the woodland sculpture walk, which is just a mile long. The girls absolutely adore this trail and yesterday Lucia made us laugh by hopping on every available bench, tree trunk or sculpture to have her photograph taken. (I think she really believes she's a dog model!) There are some beautiful trees and although they are not marked as ancient, some of the majestic trees on this trail are the biggest I've seen anywhere! Every February the woodland is covered by a magnificent carpet of snowdrops and the legendary Burton Agnes "snowdrop spectacular" is a sight to behold. Definitely not to be missed if you are up this way in February!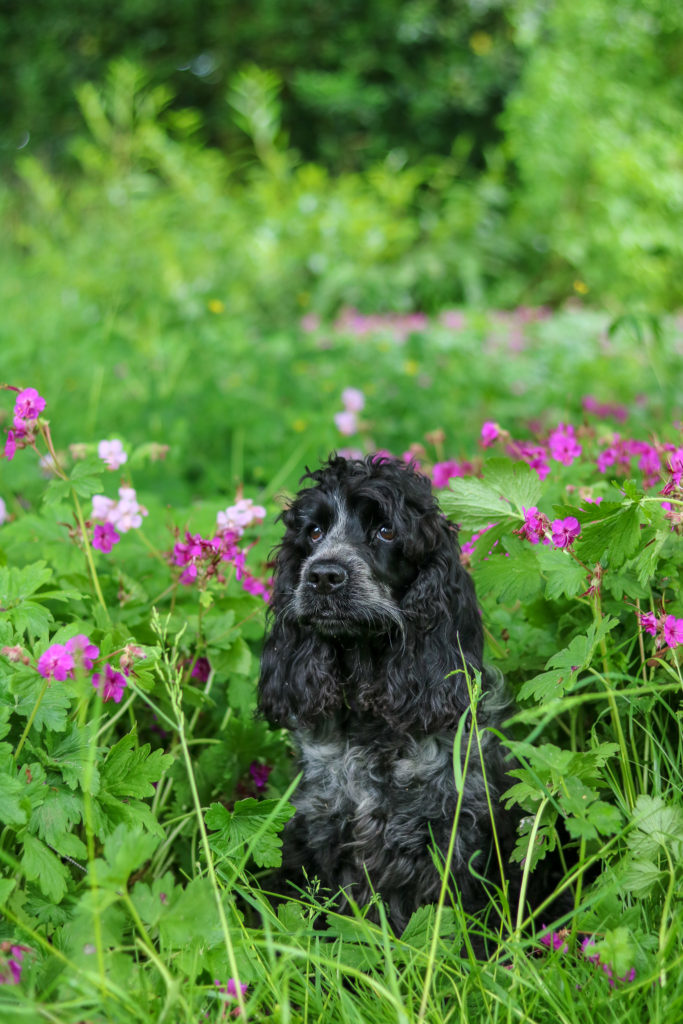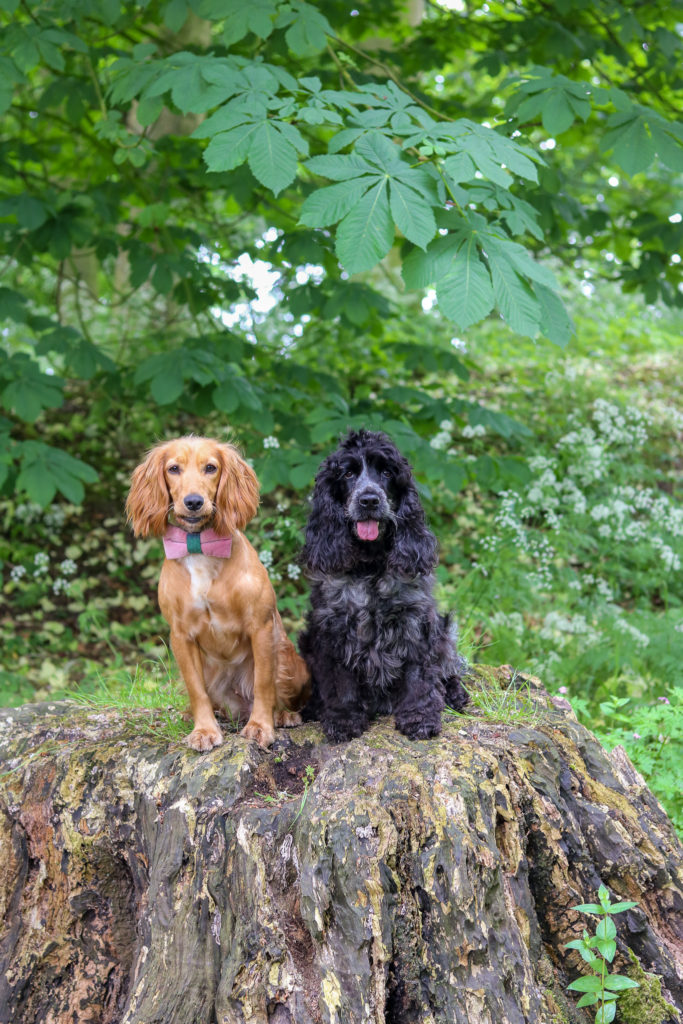 *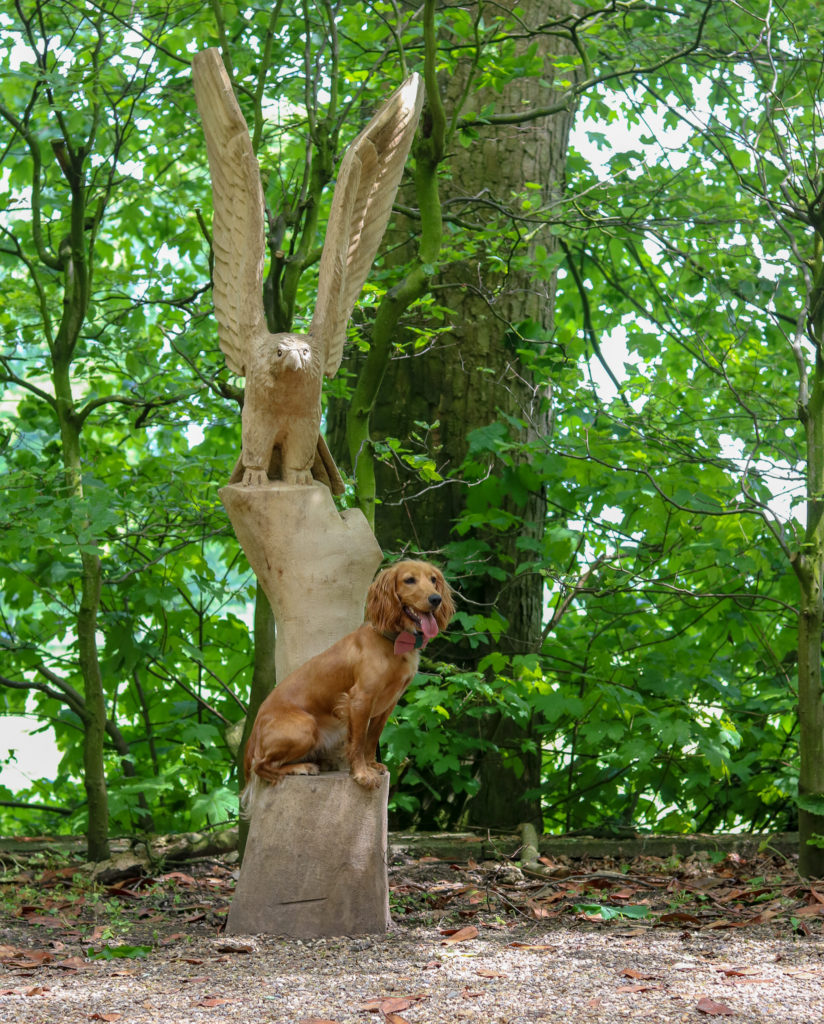 My favourite part of Burton Agnes Hall is the Walled Garden, it contains over 4000 different plants as well as a maze and giant draughts and chess sets. So often walled gardens in stately homes are out of bounds to dogs, so it is a real treat to be able to walk round this beautiful one. The garden was actually only created in 1990 to contain the original Elizabethan gardens that had been grassed over back in the seventies after becoming too difficult to manage. The design combines the ideas and planting of the two Elizabethan ages as well as incorporating more modern garden materials, flowers and shrubs. The result is astonishing and as a keen gardener I could of spent all day in there – the girls had other ideas though!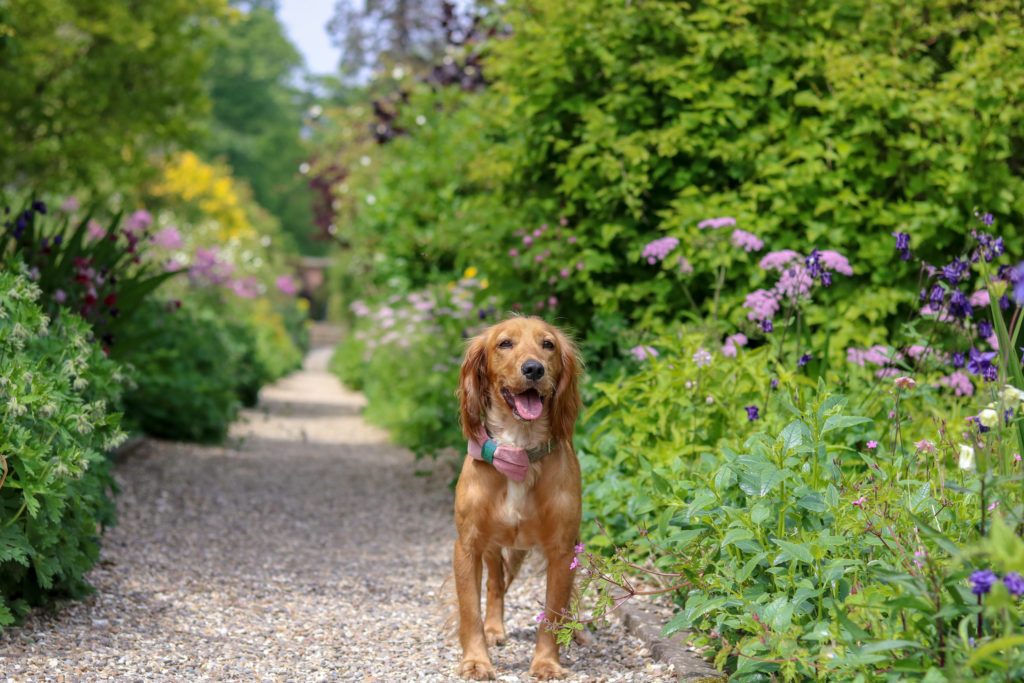 The formal grounds are equally stunning and there is a really relaxed atmosphere at the hall, which is perfect for dogs!  Folk were sat on the lawns eating their picnics in the sun yesterday, and I even saw a couple of pooches playing fetch! Mind you dogs are understandably only permitted in the grounds if on a lead and personally I would never let my girls loose – it's these sort of actions that can spoil things for everyone and end up in dogs being banned altogether, so if you do go, please respect the rules and keep your dog on a lead. We chose to eat our lunch at the dog friendly café, where they sell scrumptious cake and cold lemonade and beer as well as a range of paninis etc. There are water bowls for pooches too and the staff are great dog lovers, just as well as there was a dog at nearly every table when we visited.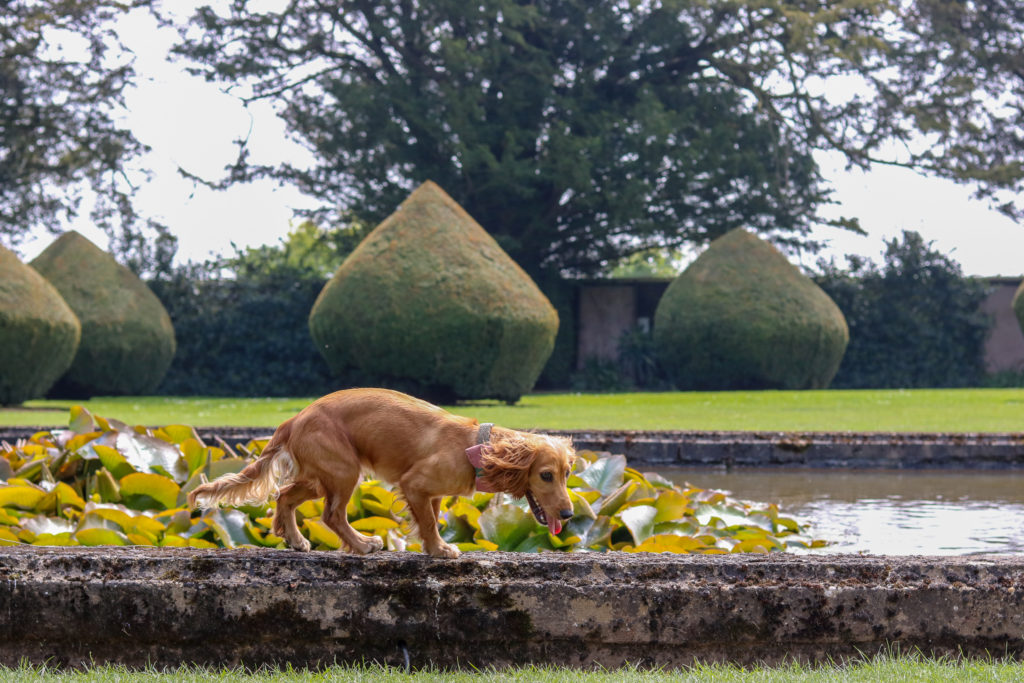 *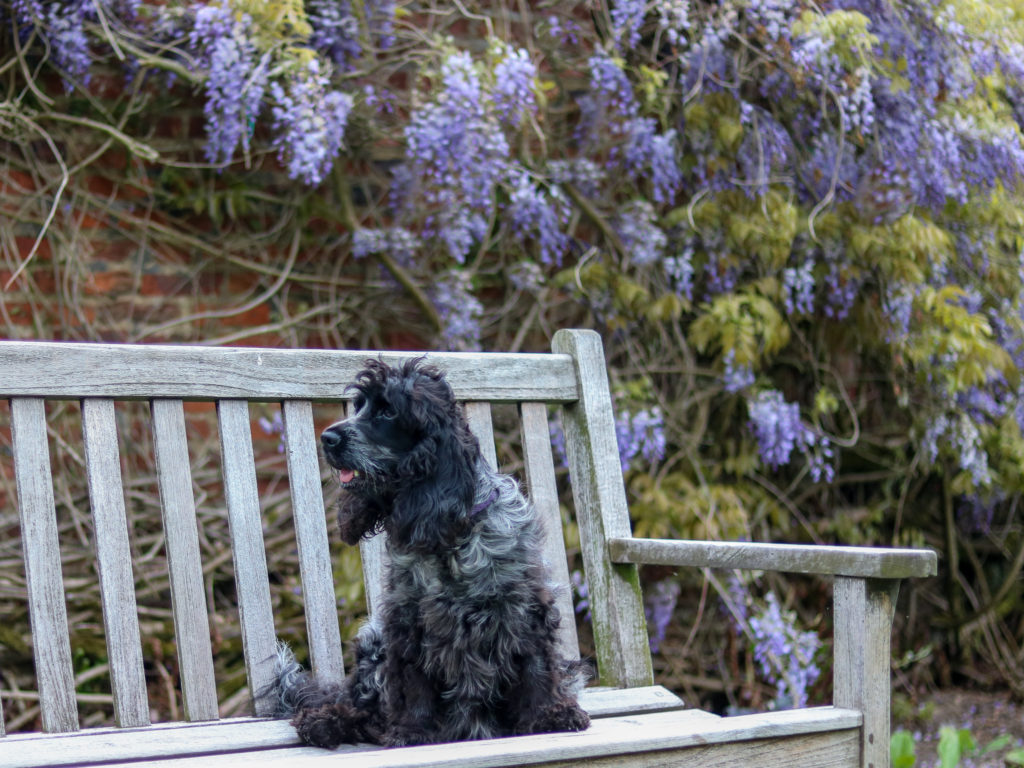 *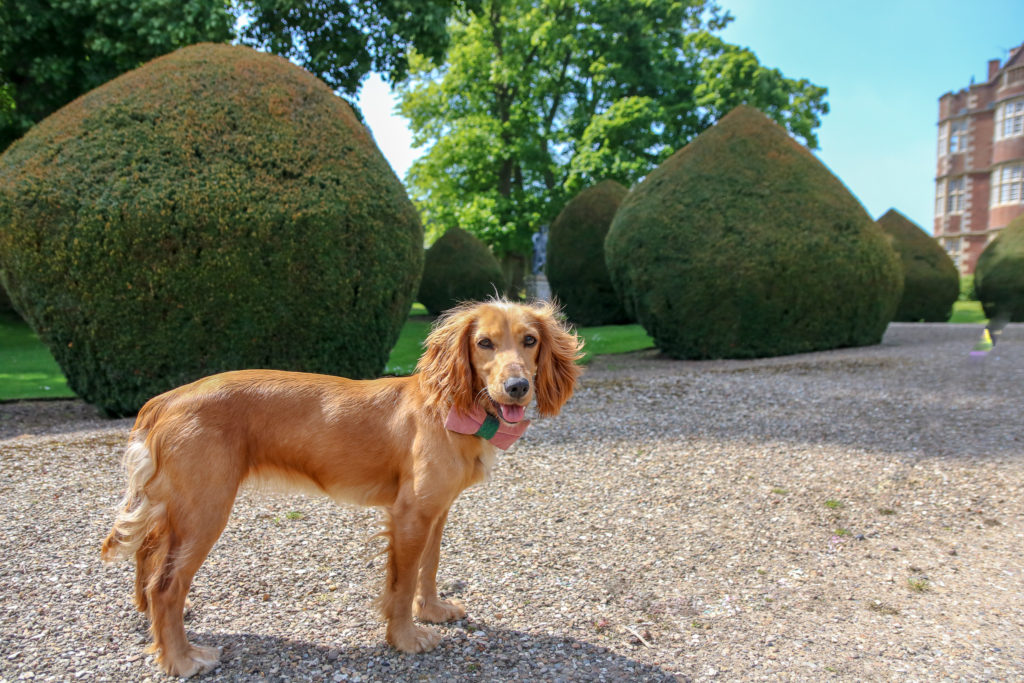 You can also visit Burton Agnes Manor House, which is adjacent to the Hall, this is run by English Heritage and admission is free. The highlight here is the well preserved Norman undercroft and a 15th century roof.(which were encased in brick during the 18th century)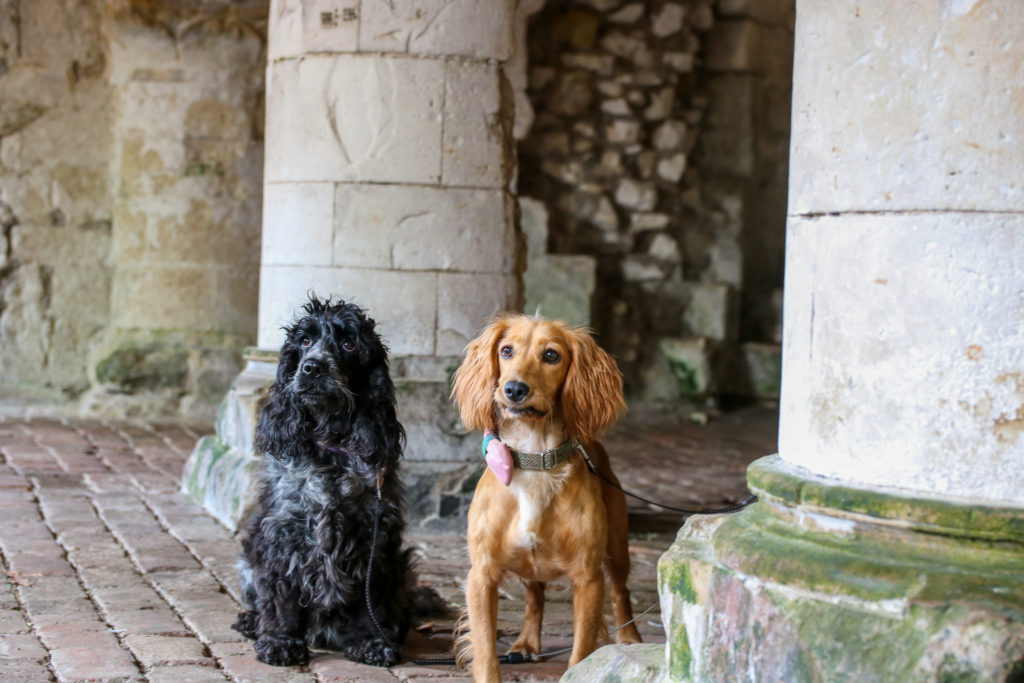 Now there's enough to see and do at Burton Agnes Hall to provide a full day of entertainment for you and you pooch but, being walkers at heart we couldn't resist getting up early to complete the Burton Agnes and Kilham circular walk before our visit. It's a hike  that had been on our to do list for a while and one that we'll definitely do again. It's a fairly easy and flat 7.5 miles with some beautiful views of the Yorkshire Wolds. The great thing about this walk is that Maya and Lucia could be allowed off lead for most of it – something that they relish. There is also a little beck that your pooch can take a dip in half way round so my dogs definitely give it the paws up!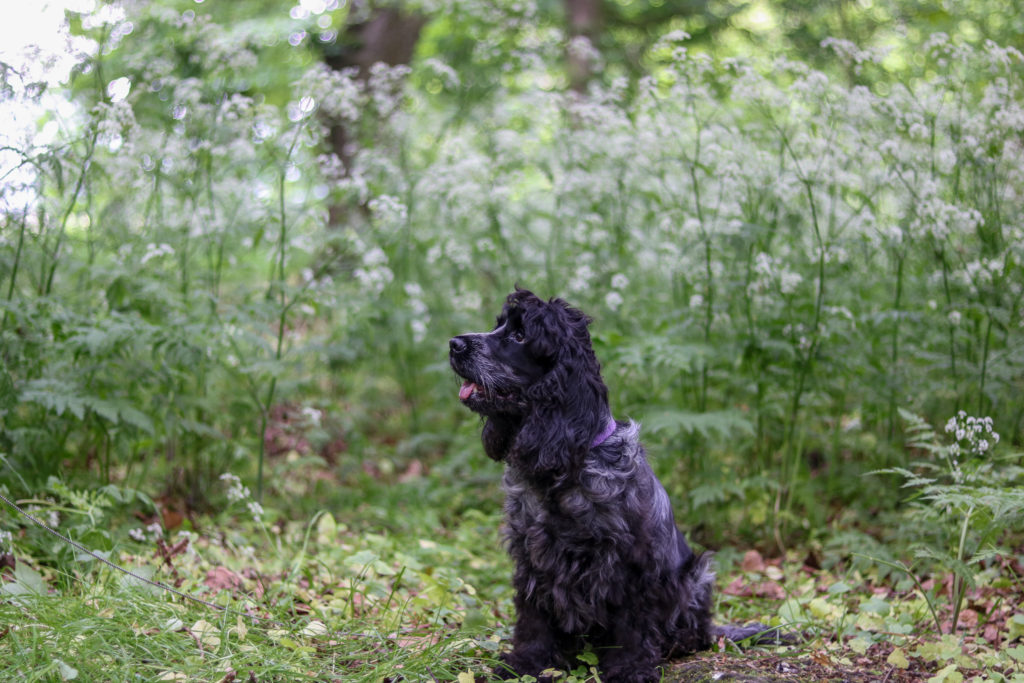 Before I go I wanted to thank you all for reading and supporting our blog and share some exciting news – woofwagwalk.co.uk has been selected as a Top Ten UK Dog Blog by Feedspot – so exciting!
I hope you are all having a fabulous time with your dogs, especially as we are experiencing such wonderful weather. Do you have any suggestions for pawsome days out with dogs where you live – why not let us know in the comments below.
Love Sal. Maya & Lucia xxx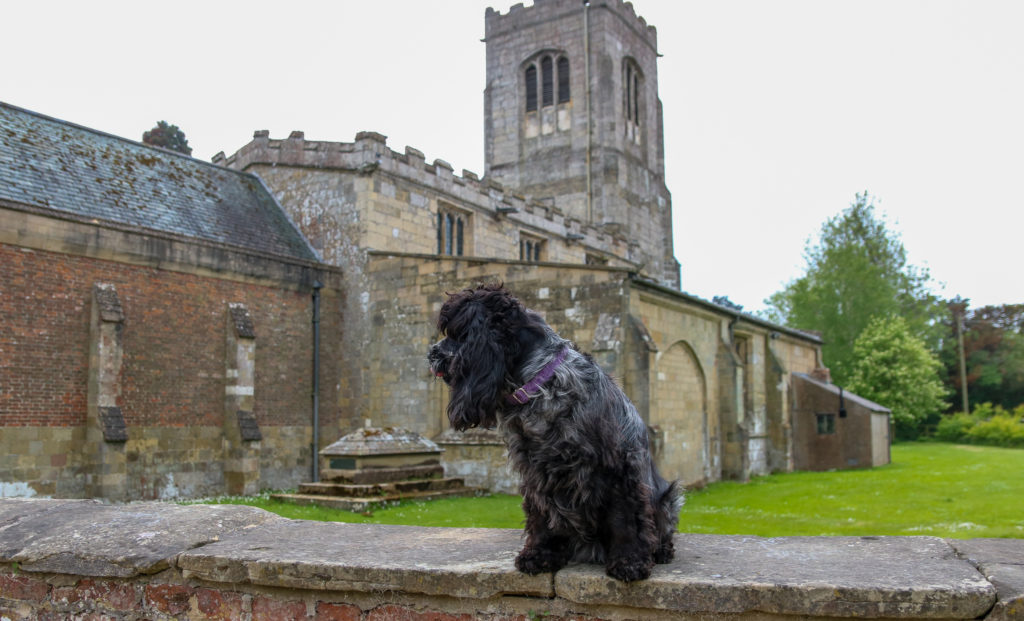 *