Bridlington really should be in the Top 10  dog friendly destinations in Britain!  We don't just love this traditional seaside town for it's two huge dog friendly sandy beaches, (some of  North and South Beach is restricted for dogs May – October but there is still a massive area that's dog friendly and at Fraisthorpe dogs are permitted all year round ) but  it is also the start point for one of our favourite coastal walks to Fraisthorpe Beach and back ( 6 miles) and home of Maya's beloved Richie's Cafe-bar where free doggy sausages are given to all canine customers. Dogs are welcome here inside and out at this seafront licenced cafe and the staff are uber friendly. The human food is delicious too. Sometimes we do just go to Fraisthorpe, which has a huge beach, accessed by a single track road and is dog friendly all year round, there is private car park, (charges vary according to the season) a campsite, toilet facitlities a fabulous new dog friendly café called The Cow Shed, which sometimes even stocks doggy ice lollies – much to the girls delight –  but normally we park in Bridlington and enjoy the walk.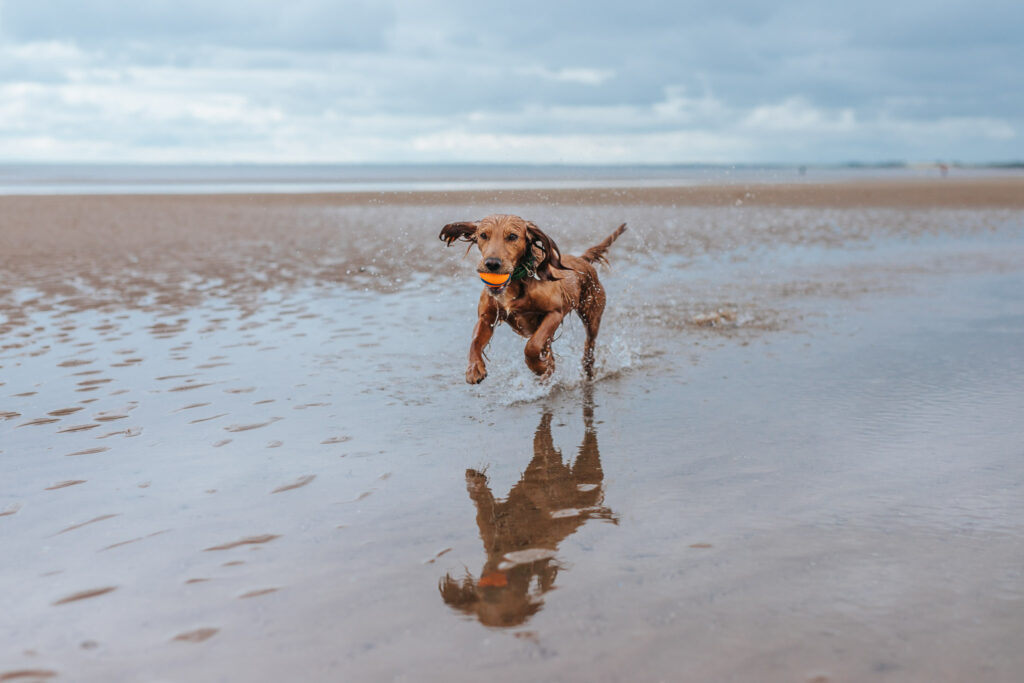 There are numerous other dog friendly pubs and eateries in Brid (as we call it in East Yorkshire) too and a couple that we recommend are The Lobster Pot. which has reasonably priced food and welcomes dogs in the patio area  and The Ship Inn at Sewerby. Sewerby is home to the magnificent Sewerby Hall and Gardens dogs are allowed to visit the beautiful gardens and woodland and there is also a section of the cafe where dogs are permitted. You can take a clifftop ramble up to the Hall from Brid or what we normally do is park up at  Danes Dyke beach just up the road (an unspoilt sand beach where Maya so enjoys herself) and do the short circular walk (2 miles) to Sewerby. A couple of times we have taken the, yes, you guessed it, dog friendly Land Train which runs from Bridlington to Sewerby – you can either buy a travel only ticket or a combined admission ticket.  Such good fun!!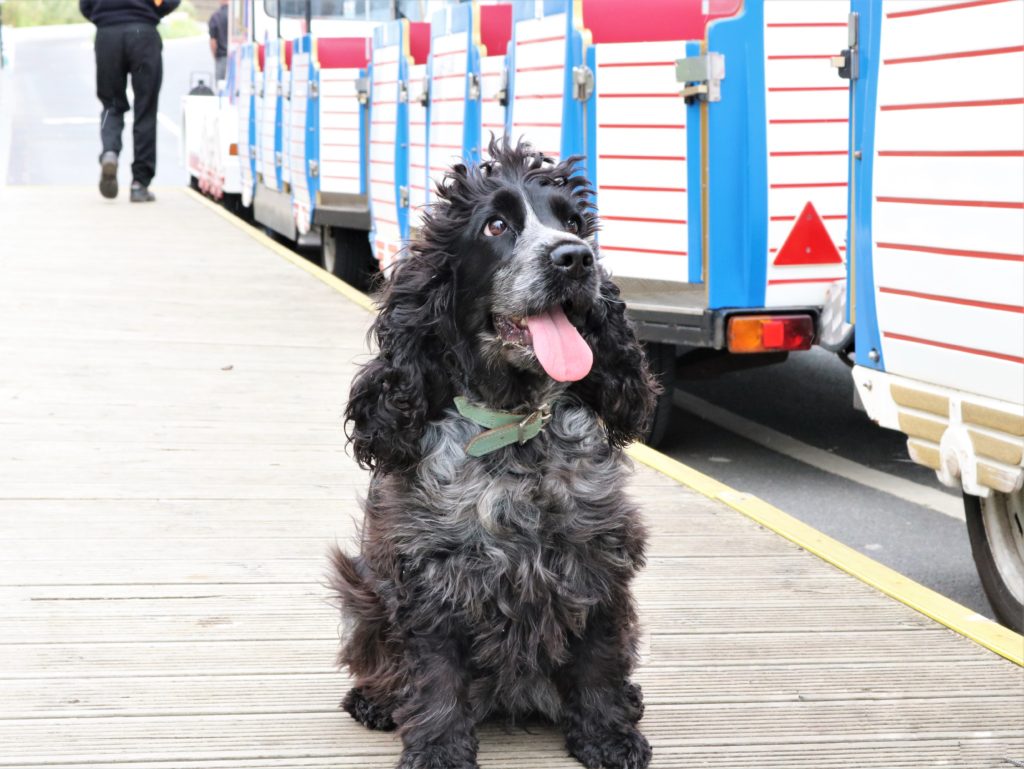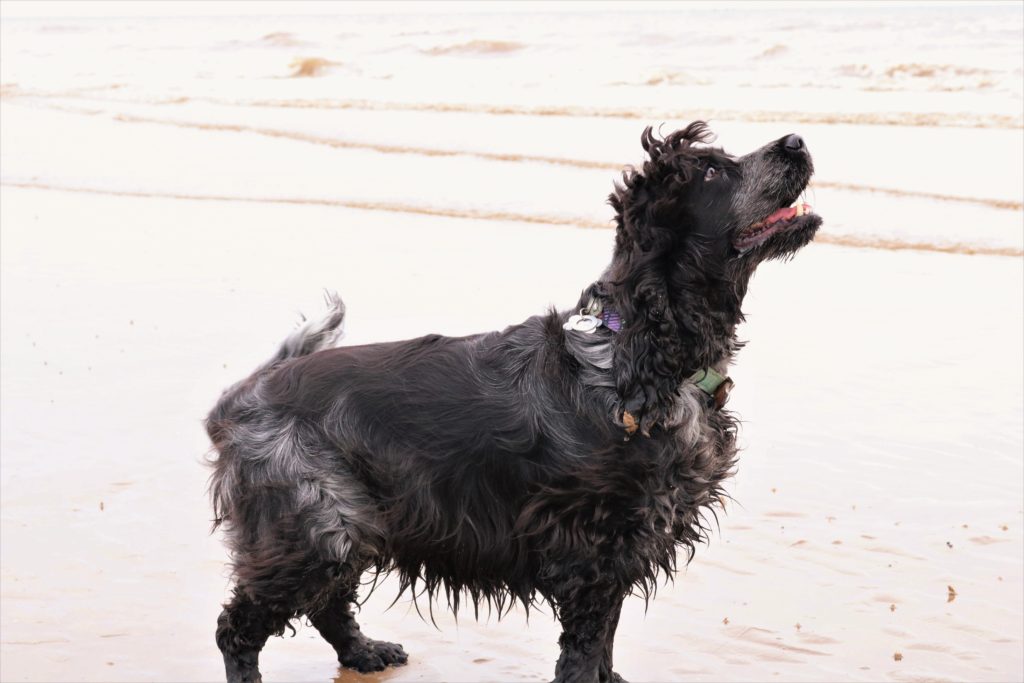 Another fun thing to do with your pooch in Bridlington is a boat trip. We did one yesterday with Maya and even though it was windy and rainy she thoroughly enjoyed it! We did the hour long Light House Cruise on The Yorkshire Belle but there are cruises of different lenghts available on this boat and there is also a Pirate Ship offering 10 minute trips around the bay on which your pooch is welcome to join you. You can also take your dog on a fishing trip if you're mad enough! The boat trip action all happens from North Pier. Maya is actually fascinated by piers and seems to love sitting at the end of them staring out to sea – we joke that she's trying to catch a flying fish!!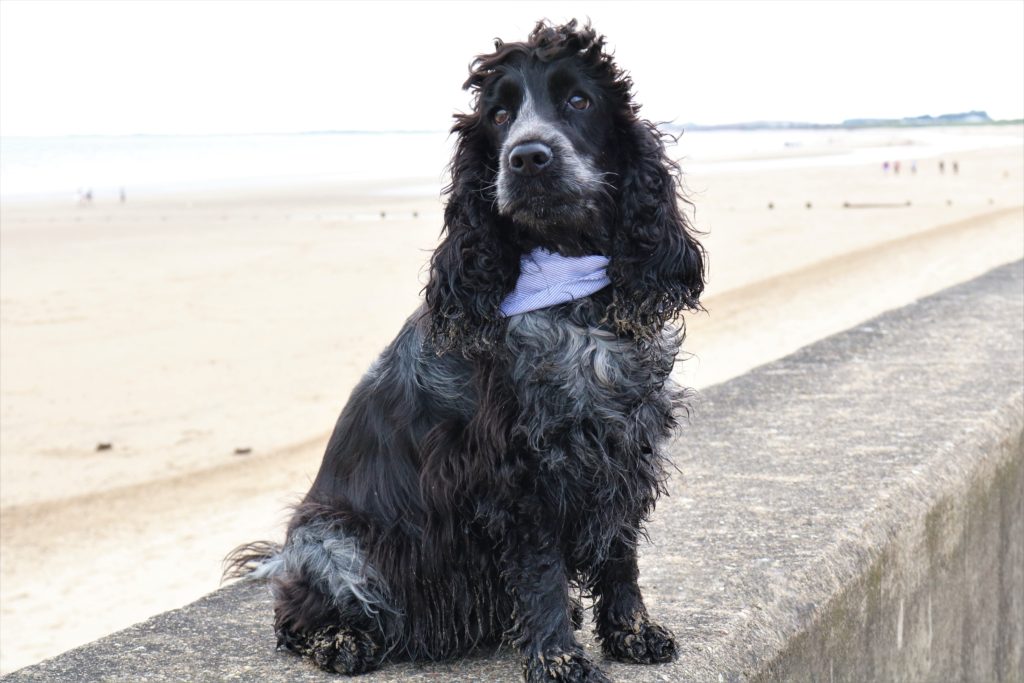 Obviously for Maya playing with her ball on the beach is the biggest attraction, well that and getting herself soaking wet and covered in sand!! . As is common on beaches in Yorkshire most dogs are allowed the freedom to run off lead, and Maya loves nothing better than to meet new friends and frolic on the sand with them. I think it's really important to be certain that you have a strong recall before putting your dog in this situation but be mindful that not every dog on the beach will have.
Bridlington South Beach has a mile long promenade which has lots of beach huts, (great fun to hire for the day) cafes, shops and even free paddling pools for kids. (these are not dog friendly, much to Maya's disappointment haha!!) and it really has a riviera feel to it. North Beach is more traditional with a busy funfair and the beach is not quite as attractive but it's still great fun. The town has lots of shops, the traditional tourist ones as well as M&S etc so there really is something for everyone. I hope one day some of you will visit with your dogs and see for yourselves!!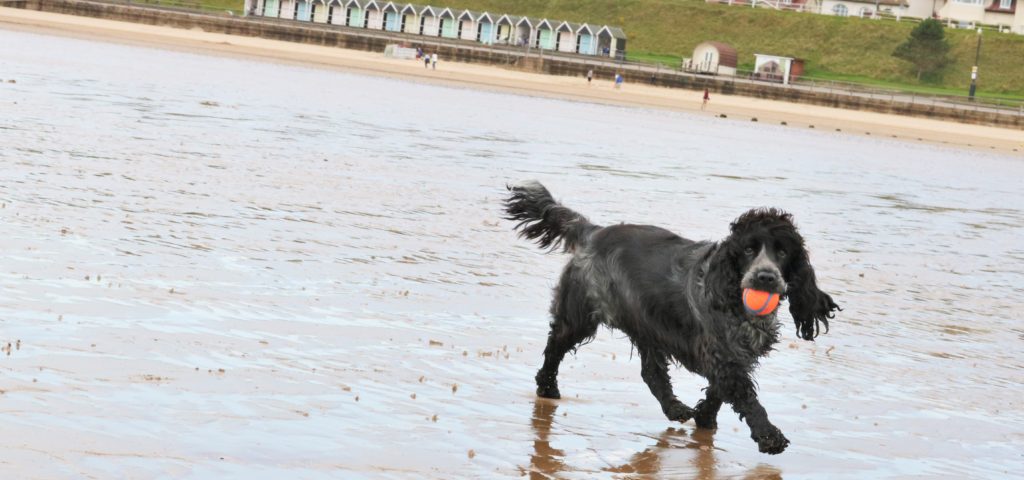 Where are your favourite dog friendly beaches? We'd love to know as we love to travel and visit new places, why not tell us in the comments below?
Love Sal & Maya xxx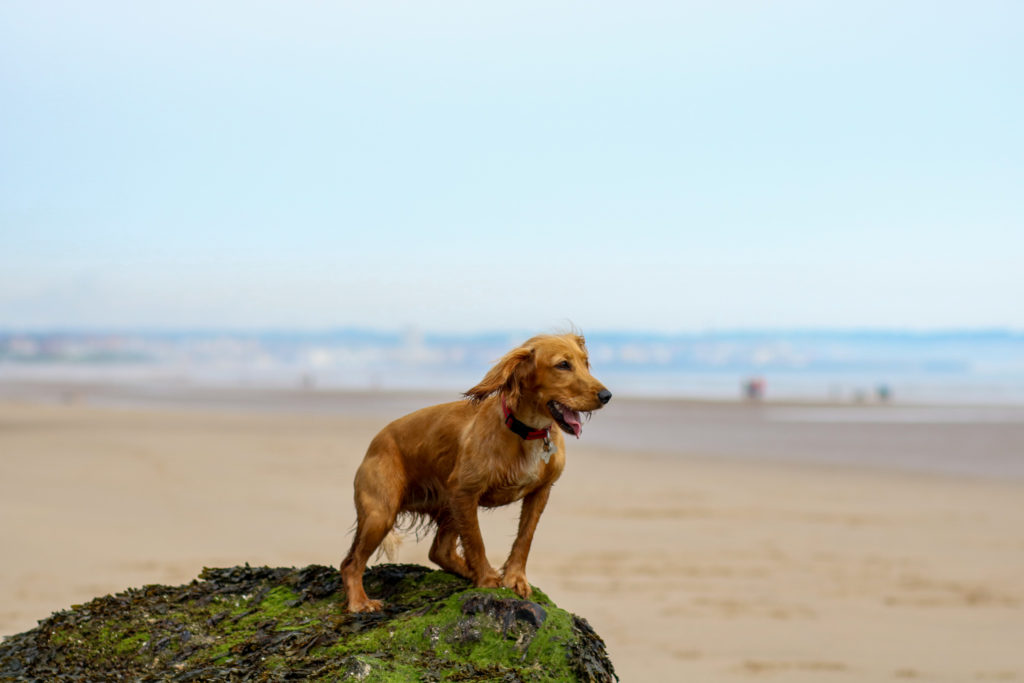 *