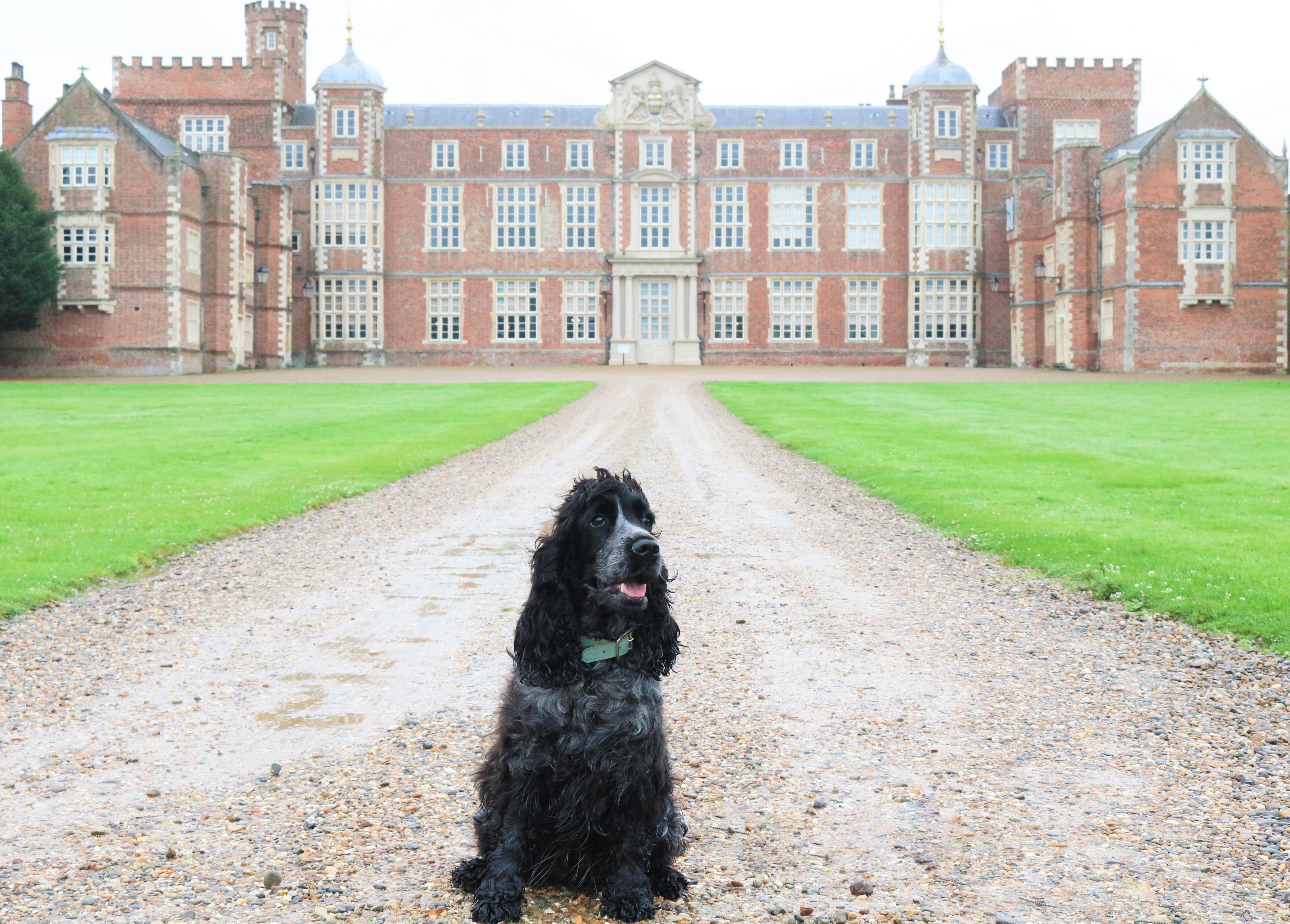 Burton Constable Hall I can hear you saying to yourself, that sounds familiar –  well yes our city of Hull has been put firmly on the map this year as the city of culture and consequently the Radio 1's Big Weekend took place at the Hall back in June. Usually though you're more likely to find the odd dog walker strolling round the grounds and we absolutely love it here, so much so that we have an annual pass! The Hall is situated in 330 acres of diverse and beautiful parkland, designed by Capability Brown and is so dog friendly that hounds even have their own dining room!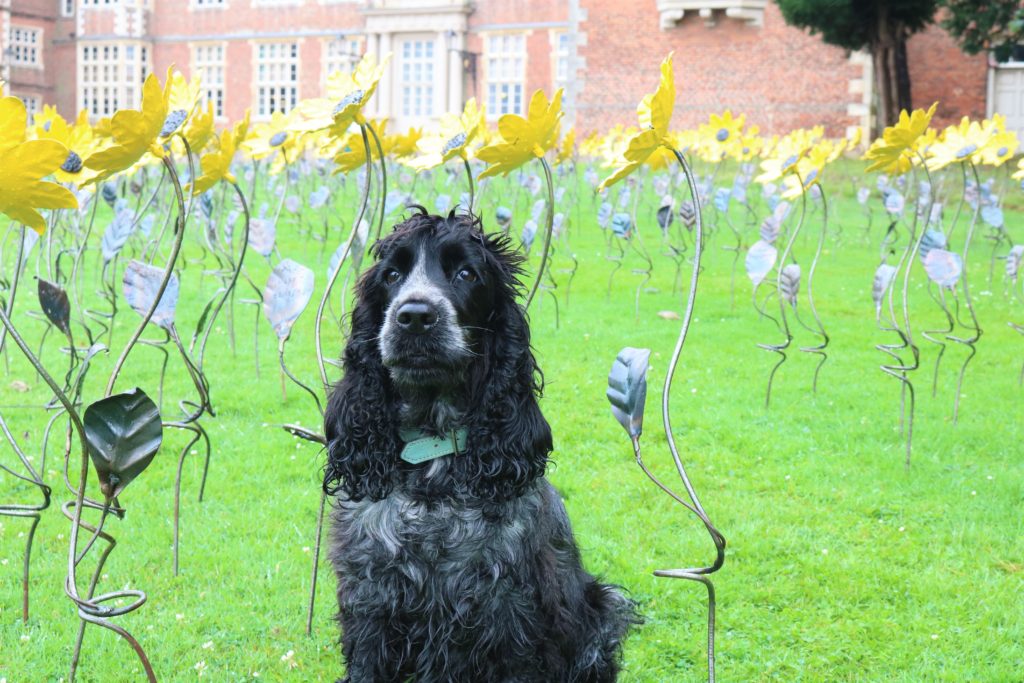 There is so much space to exercise your dog around the grounds and even though we have visited many times we always find something new to explore. Maya actually yips with excitement as we head up the drive – something she has never done anywhere else. Dogs obviously are not allowed in the house itself but they are allowed in the stables area. It is here you can view The Burton Constable Whale, the skeleton of a 58½ foot-long sperm whale!! There is also a sculpture of the skeleton in the parkland. There are lots of other interesting exhibits too and in the grounds you will come across a  giant game of draughts, some wooden sheep and lots of other suprises!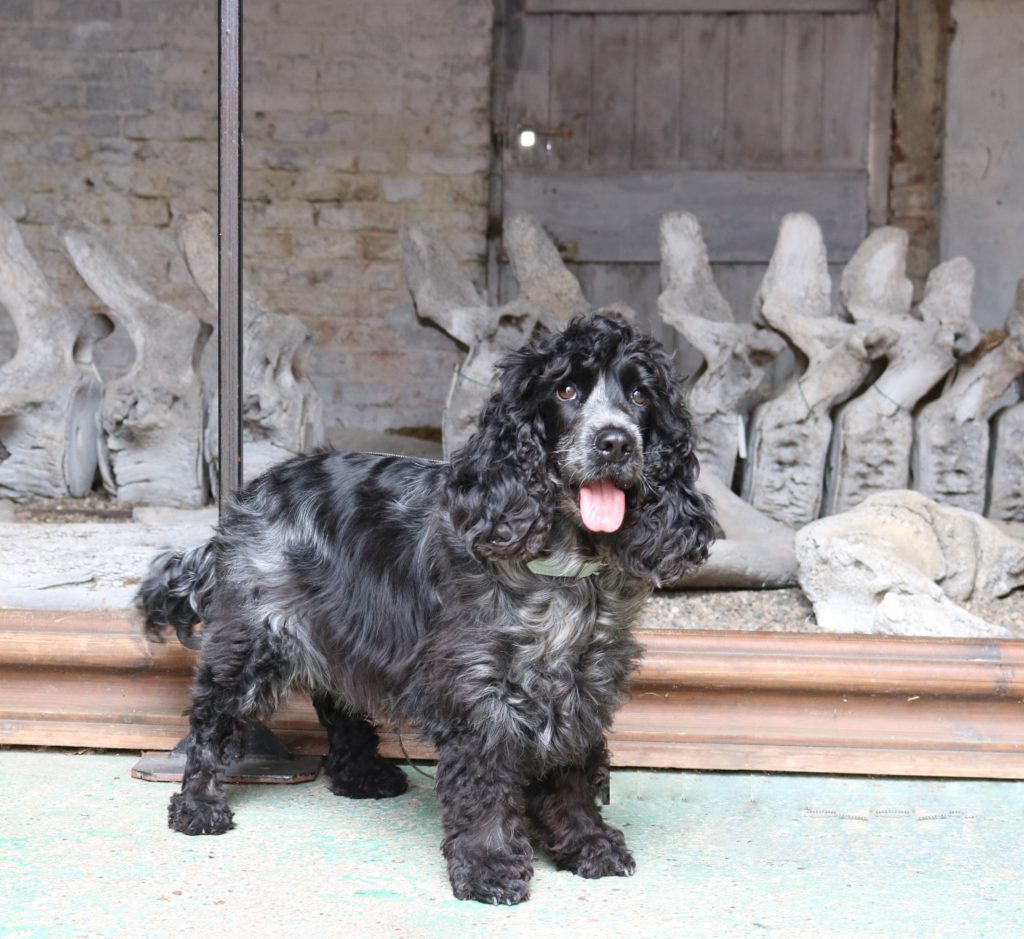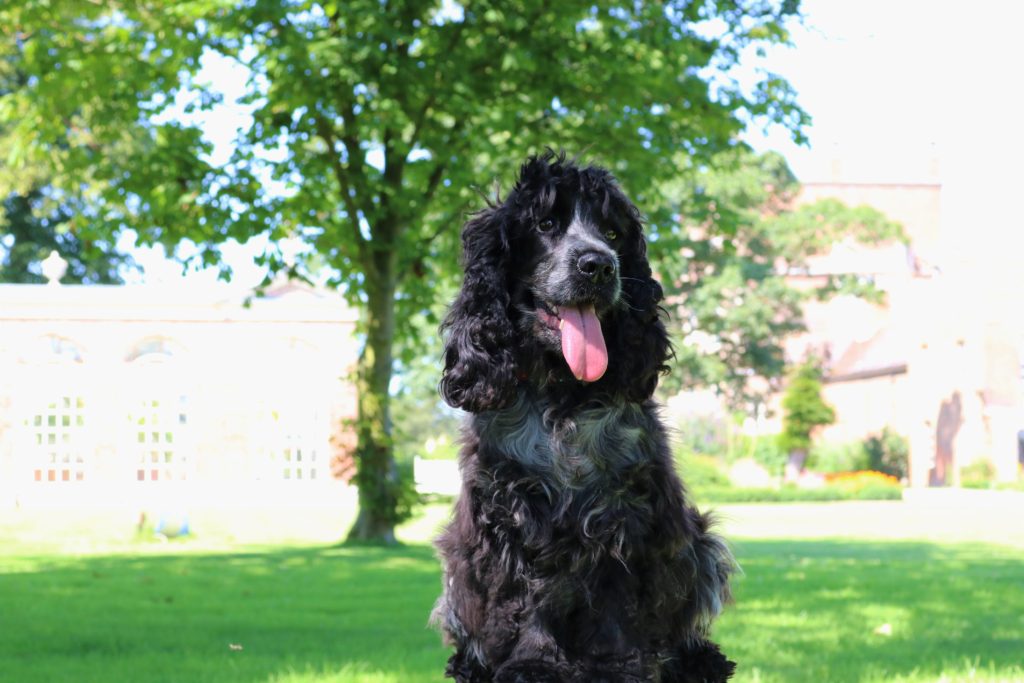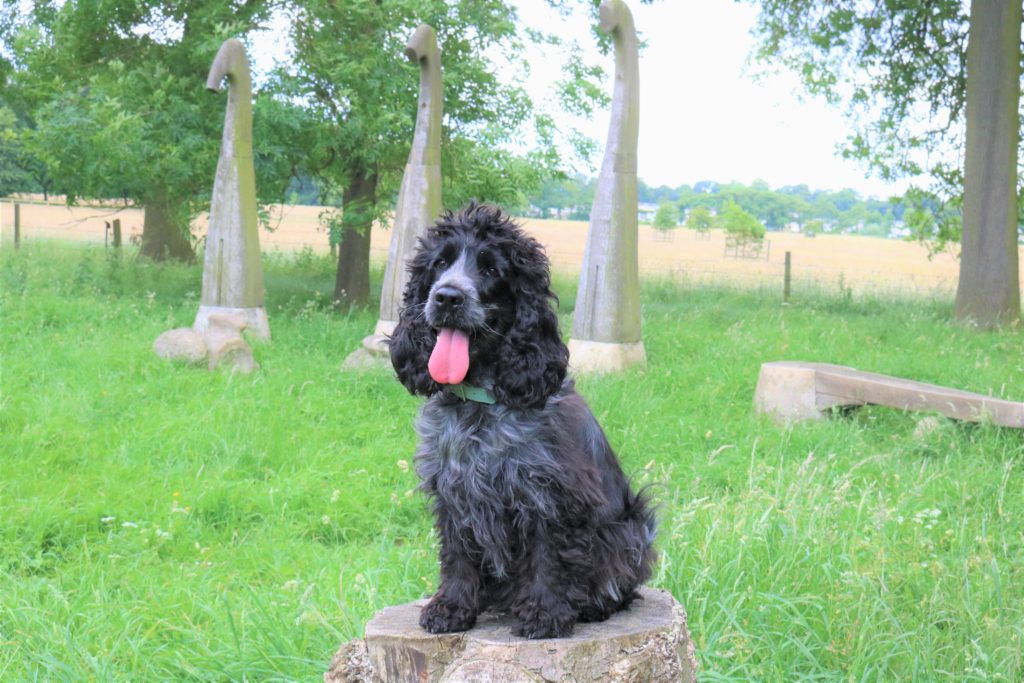 Should you forget your poop bags, that's no problem either just ask in the tearoom! There are dog poop bins around the park too. Sheep and cows roam freely in different parts of the parkland (do remember to be careful of your dog crossing cattle grids, we always lift Maya up) so dogs do have to be on a lead. There are also some lovely gardens and Maya often has to pose in front of the beautiful flowers for photographs! Nestled among one flower bed I was so touched to see memorials of preivous pet occupants of the Hall that had crossed the rainbow bridge. There is a lovely shaded area for picnics just opposite the beautiful 18th century Orangery and we actually celebrated Maya's birthday here with a dog beer  and had the whole area to ourselves!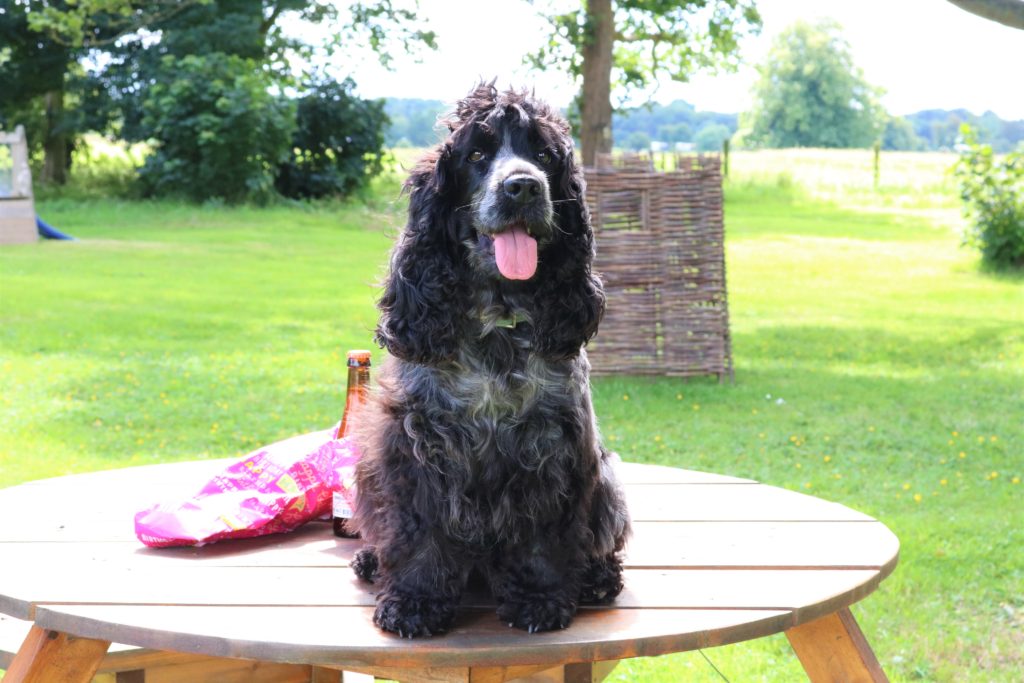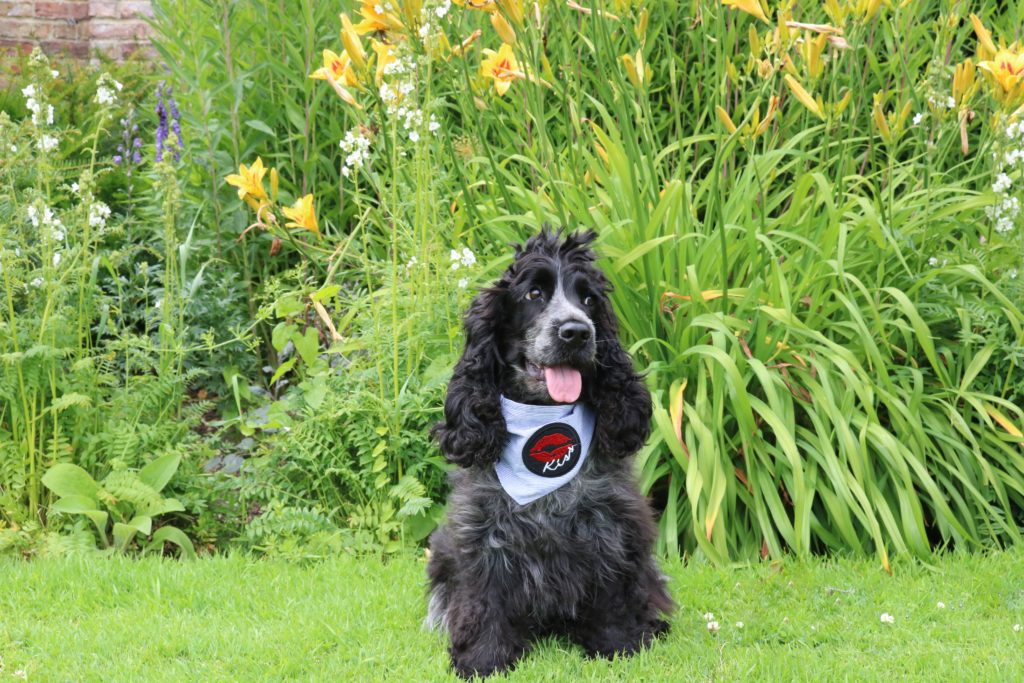 The lake walk takes you on a stroll through wild meadows to the big lake, one of our favourite places in the grounds. I love the water lillies and Rod loves that just over the little bridge is a pub, The Lakeside Bar, which is really dog friendly and attached to The Burton Constable Holiday Park, such a lovely location for a break in East Yorkshire! Maya has enjoyed a "paddle in the lake" several times! On one memorable occasion she ran down the pontoon and belly flopped in, not realising she had come to the end!!! Folk can also enjoy fishing and boating in the lake.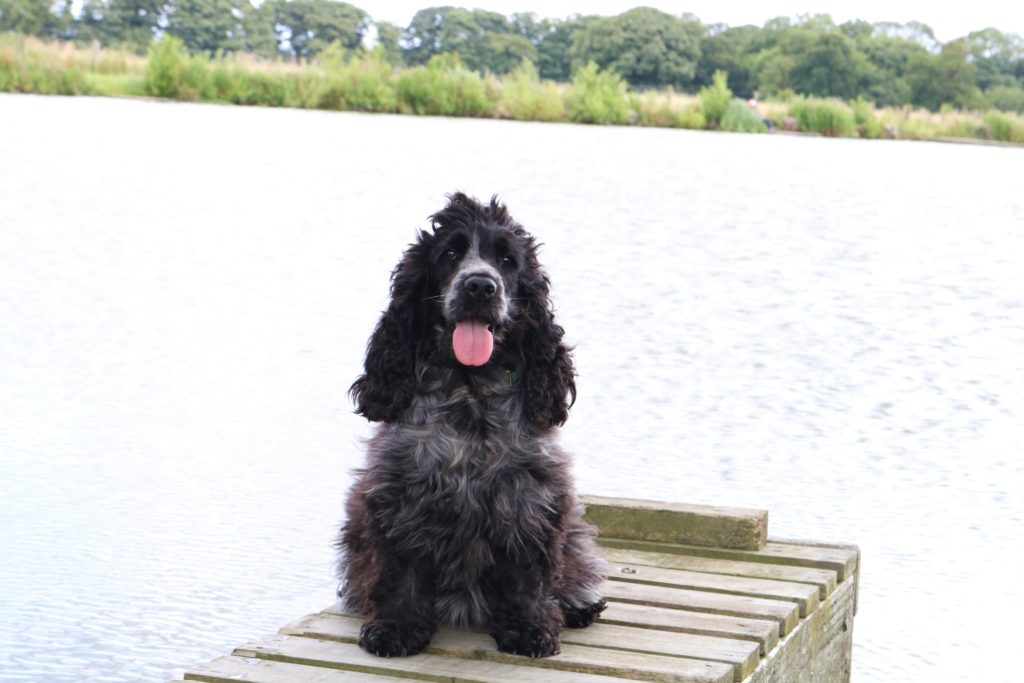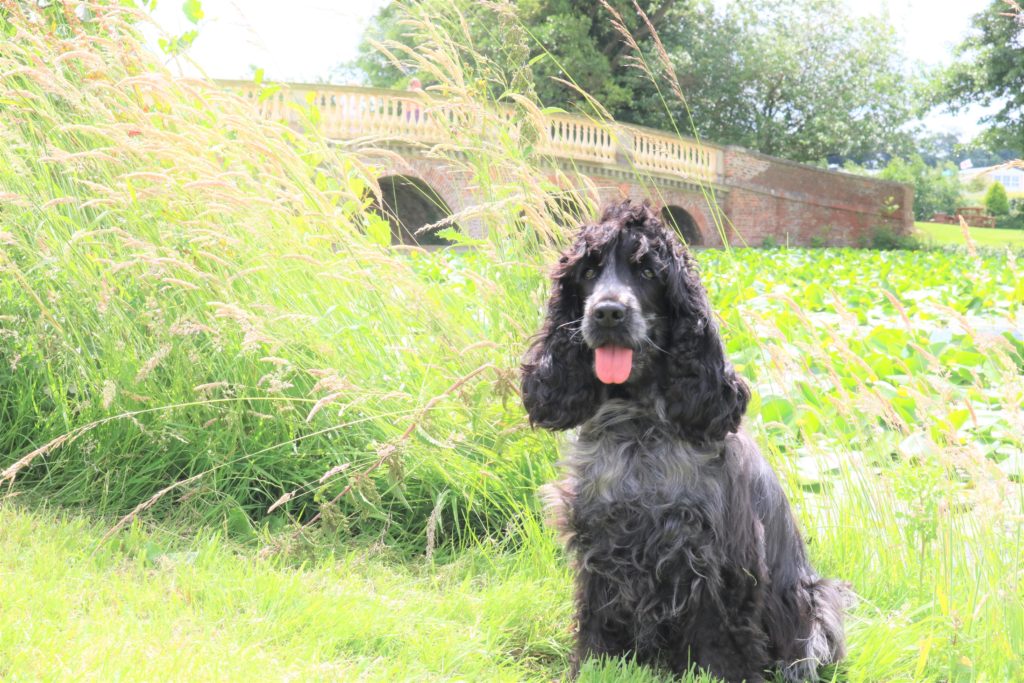 We just love walking round the parkland, the pastures are still maintained without the use of fertilisers in order to encourage a diversity of plant species together with animal and bird life. Looking at the rare breed livestock that graze here is one of the highlights of the Parkland Walk for me. I am actually quite keen on sheep and once presented a trophy to the winning Wensleydale Sheep  at the Great Yorkshire Show!!  Even though madam is kept on a lead she always manages a roll in sheep poop! I have joked to Rod that we should refrain from having a conversation as the second our attention is diverted from her she is getting down and dirty. Is your dog like that???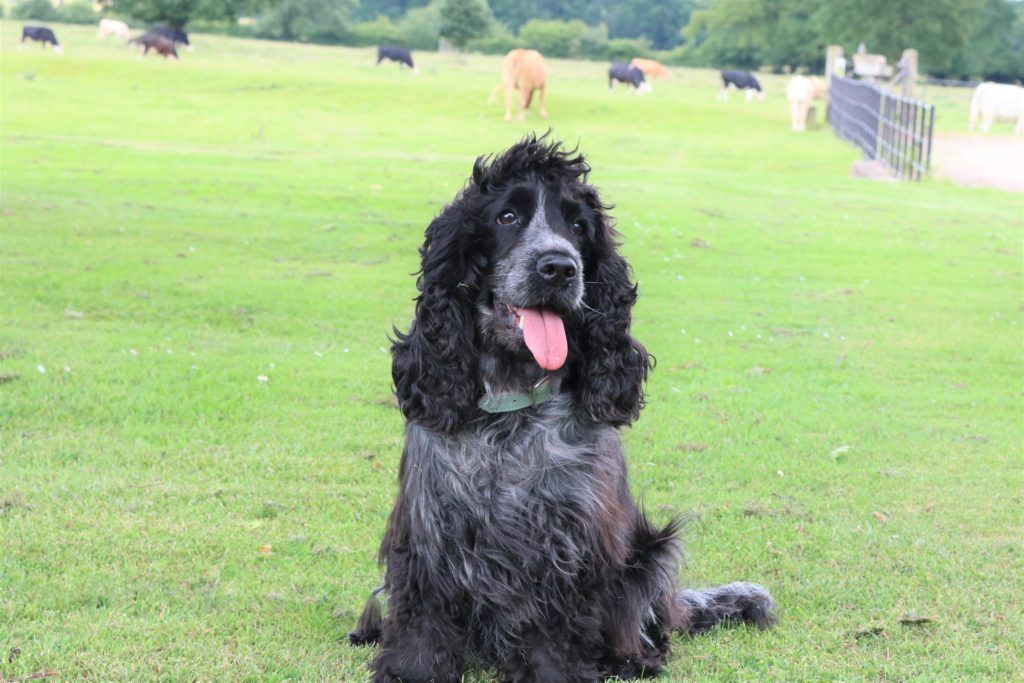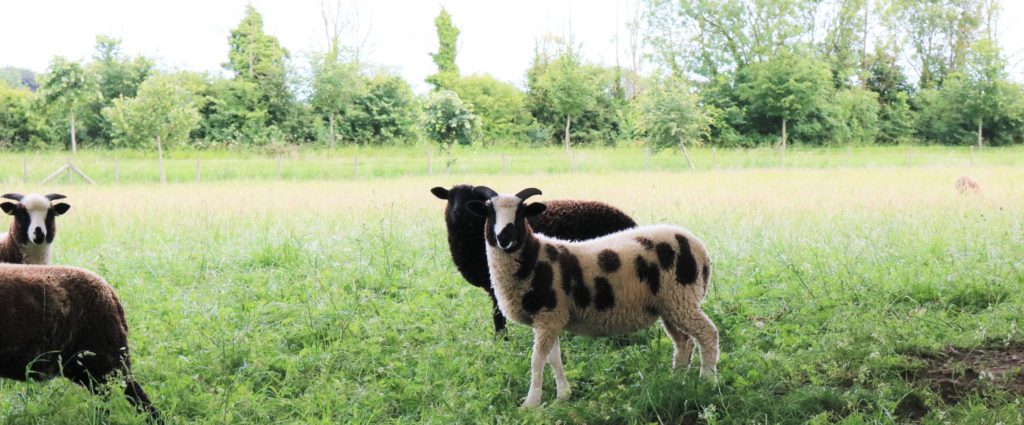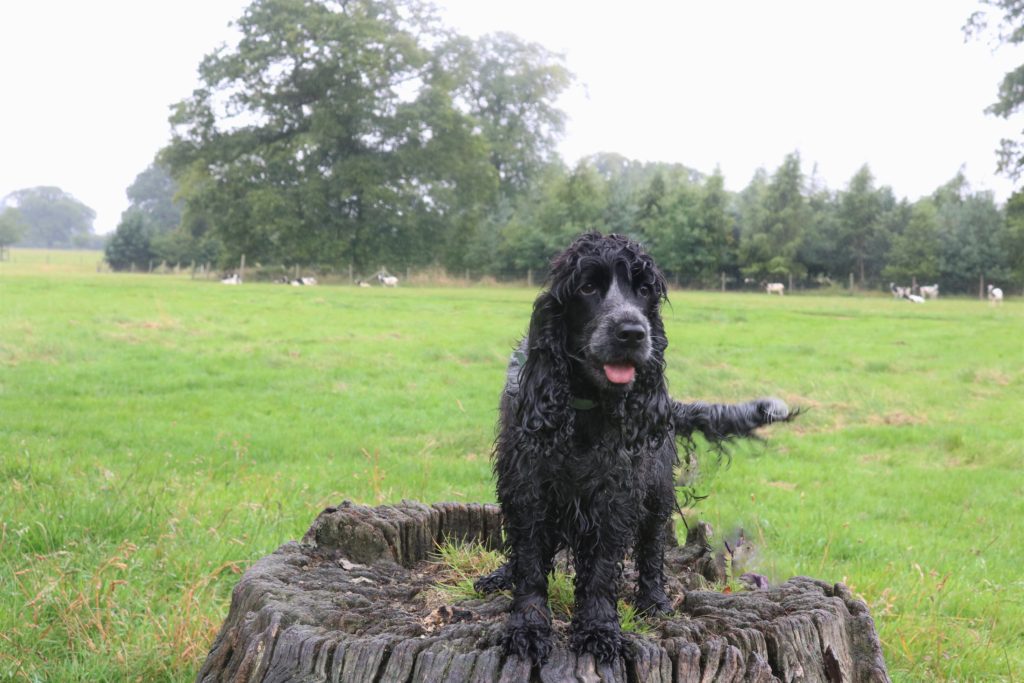 There's a tree lined walk way and some woods too – and nearer to the house a very special Sweet Chestnut Tree that is believed to date from the start of the English Civil War in 1642!
The Old Cow House is a must visit for us at the end of our walk – as that has now been converted into the Tea Room.  The afternoon tea's are to die for and the cake is delicious. The best thing though is that even in inclement weather you can dine with you dog in their own special diner – pawfect. Of course there are lots of bowls of fresh water for your pooch to drink from as well as doggy decorations and lots of attention from the staff!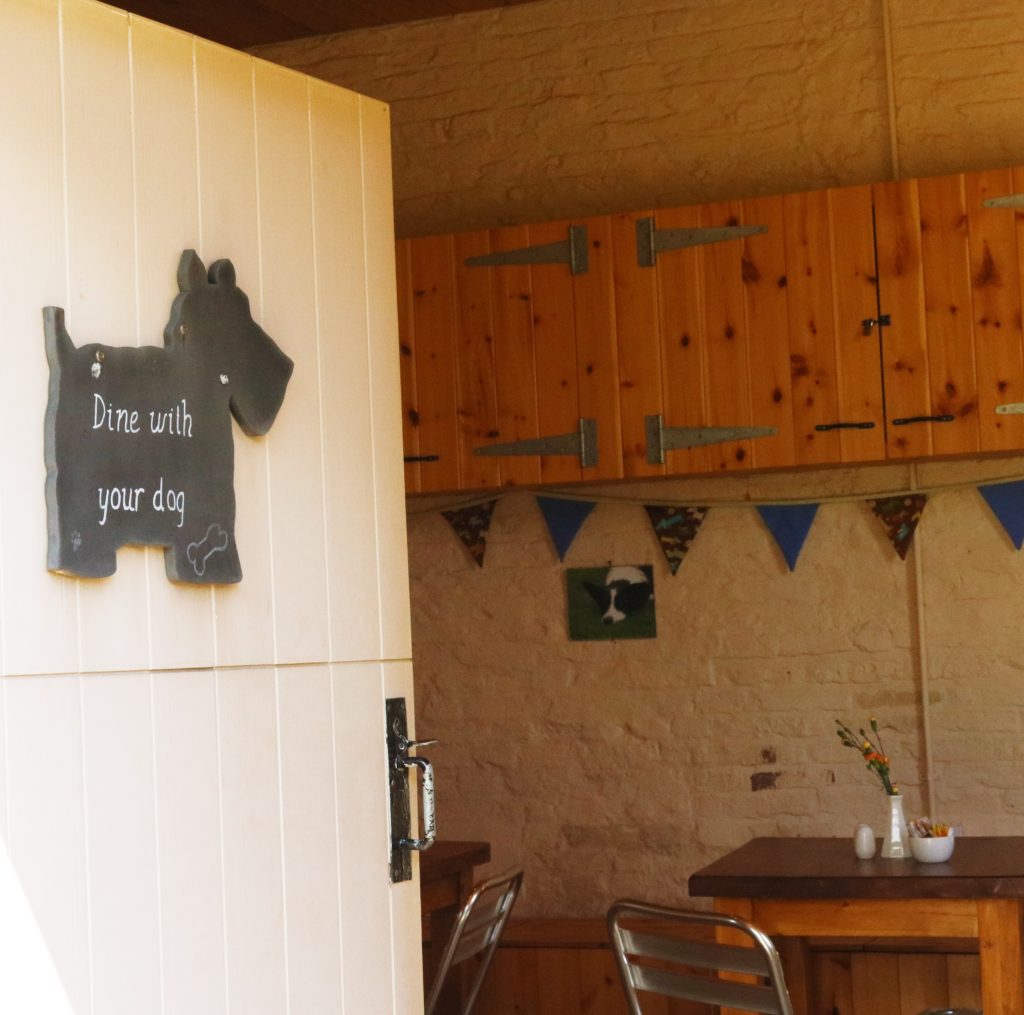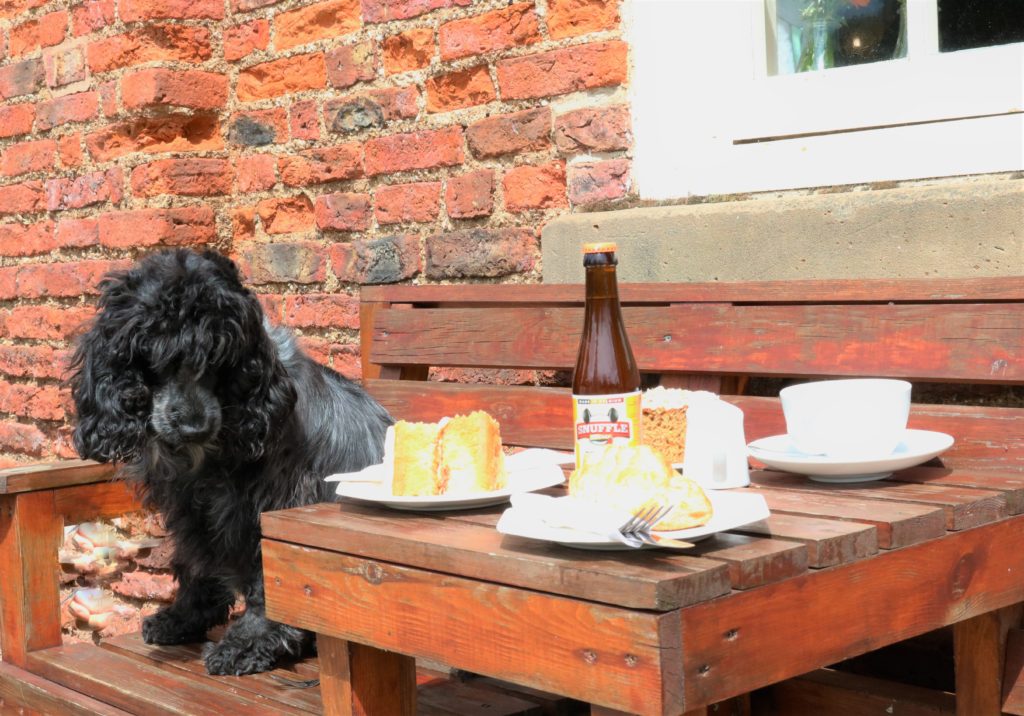 I really recommend Burton Constable Hall as a fantastic day out with your dog if you visit East Yorkshire. Do you have a favourite place to visit where you live? We'd love to know please tell us in the comments below.
Love Sal & Maya xxx