One thing I think we can all agree on is that dogs are amazing! So when Scribe Publications contacted me and asked me to review (Definitely) The Best Dogs of All Time by Jadan Carroll, I was intrigued enough to say yes. I am so glad I did as I thoroughly enjoyed it.
The book, which is beautifully and humorously illustrated by Molly Dyson, is a collection of 42 stories, telling the tales of some of the most inspirational and talented dogs in history, as well as some mythical ones too.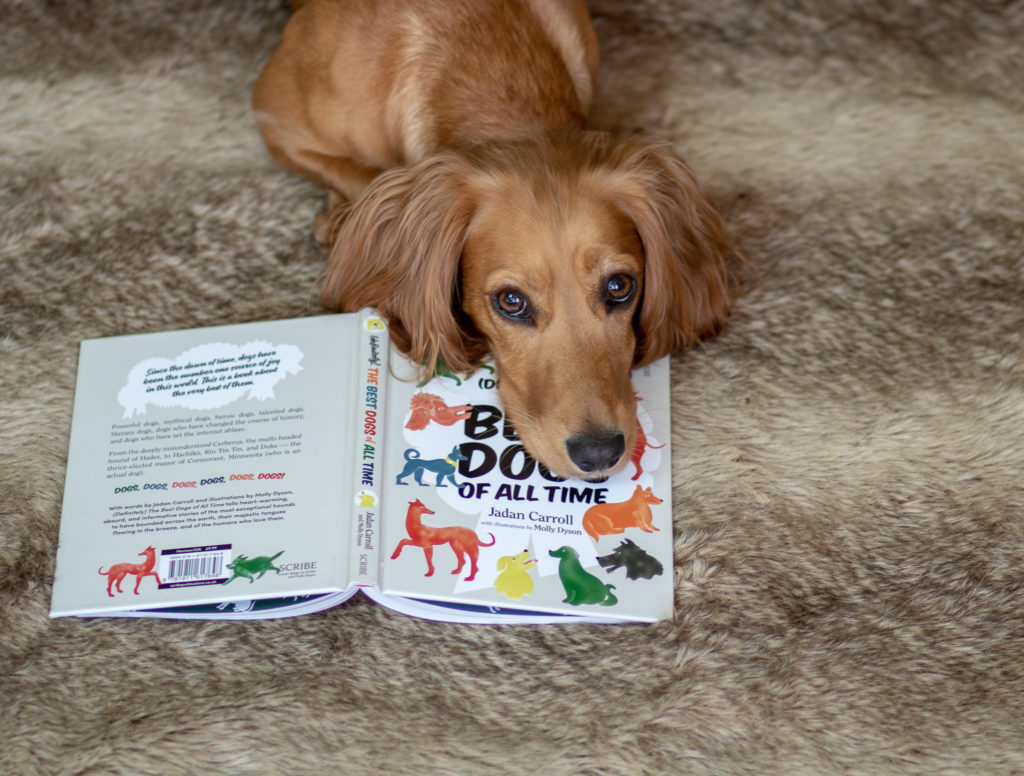 My personal favourite was the story of Hachiko, a Japanese Akita who used to greet his owner at the station every day, I won't tell you the rest of the story as I don't want to spoil it for you if you get the book. I was also intrigued by the Moscow Underground Dogs, which is an example of how our canine friends can adapt to any circumstances.
(Definitely) The Best Dogs of All Time made me laugh out loud at times, and I won't lie, there were some stories that brought tears to my eyes. I don't think Maya or Lucia will ever make an appearance in a book like this, but as we all know, everyone thinks they have the best dog, and none of them are wrong!
The book is published by Scribe and would make a fabulous gift for any dog lover, or, of course you could just treat yourself!
Love Sal, Maya & Lucia xxx