Cold pressed dog food is all the rage nowadays and there's some really good reasons why, so we were thrilled when we got the chance to receive a complimentary bag of Tribal TLC to review on the blog. The main advantage of cold pressed is that it is prepared in a very different way to extruded kibble and processed at much lower temperatures, this means that Tribal retains many more nutrients. However unlike other brands of cold pressed food Tribal use fresh meat and fish as their main protein source. (as opposed to meat meal which has already been pre-cooked at high temperatures and sometimes had artificial preservatives added to it before it enters the cold press ) See the difference?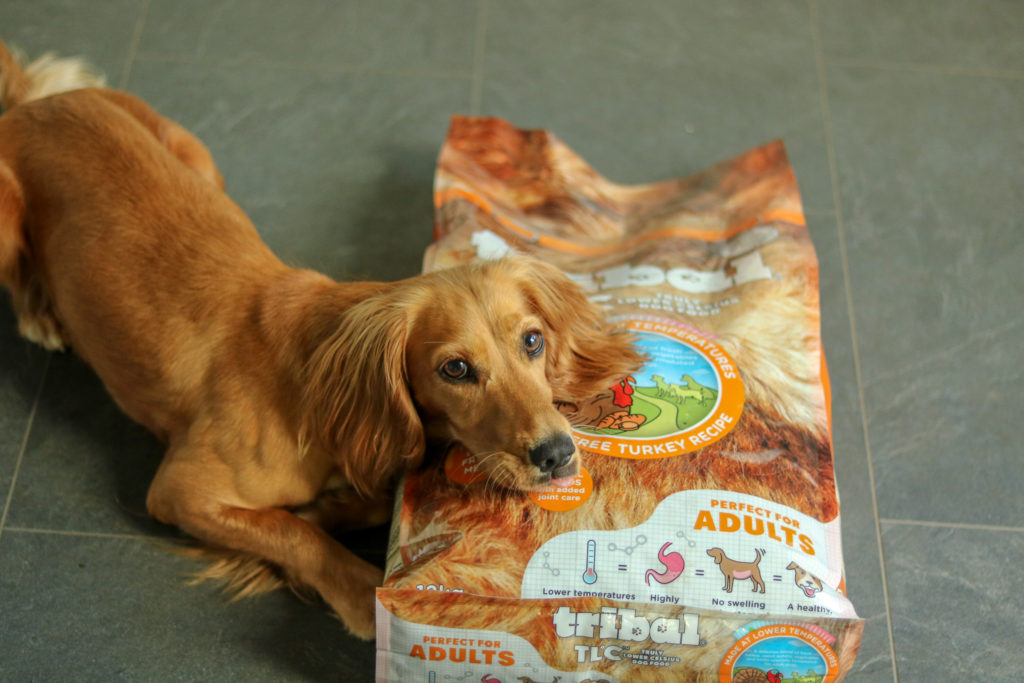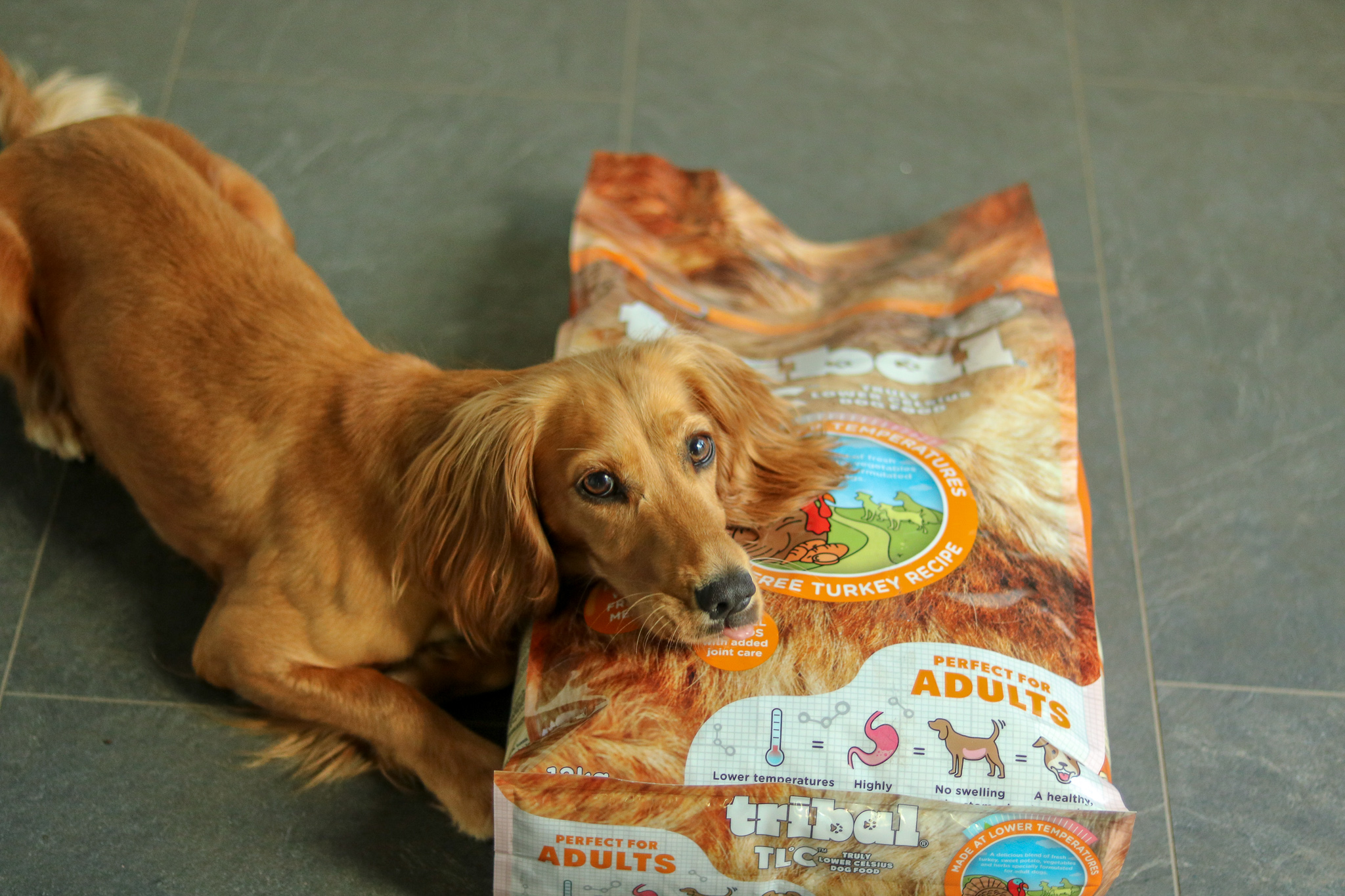 Tribal TLC (truly lower celsius ) is a company that is really ahead of the cold pressed pack, in fact it is the coolest cold pressed dog food around and guarantees that 98% of its ingredients have not been processed above 95 degrees Celsius.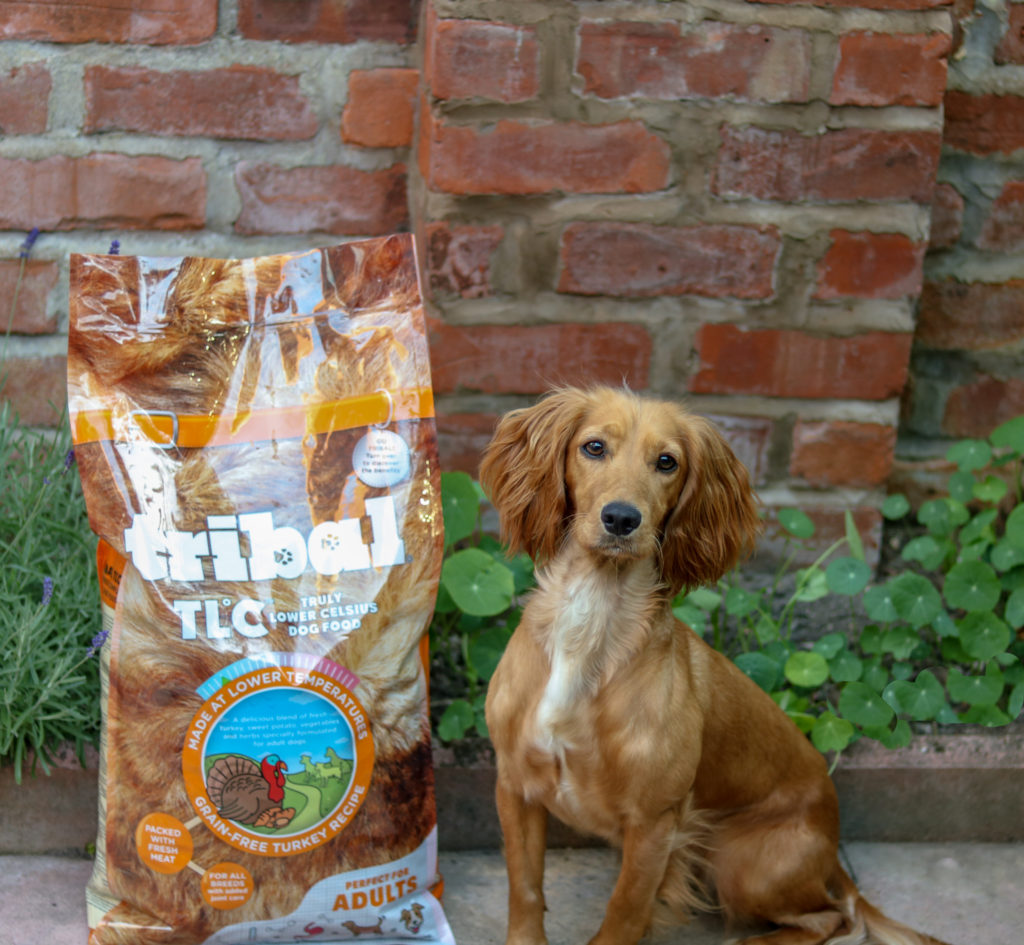 Another great advantage of Tribal as far as I'm concerned is that it can be substituted for a RAW* diet on holidays or when your dogs are being looked after by others. As I know I've mentioned many times before, I feed Maya and Lucia a BARF diet which I actually prepare from scratch so it's been a real treat to just reach for a bag and pop the girls dinner straight into their kongs. (The only time that Maya and Lu get to gobble their dinner from a bowl is when they're taste testing and just in case you're wondering they never complain about that!)
Now, I can't believe I'm saying this but I don't think the convenience came at a cost. Tribal are committed to only using high quality ingredients to ensure dogs eat a natural, healthy and varied diet. It is grain and gluten free, contains healthy sweet potato and absolutely no vegetable proteins which can be hard for dogs to digest. The food also contains a blend of glucosamine, chondroitin and green lipped mussel to support healthy joints as well as extra vitamins and antioxidants. I will definitely be keeping some on stand by from now on and it will be coming on our next holiday too.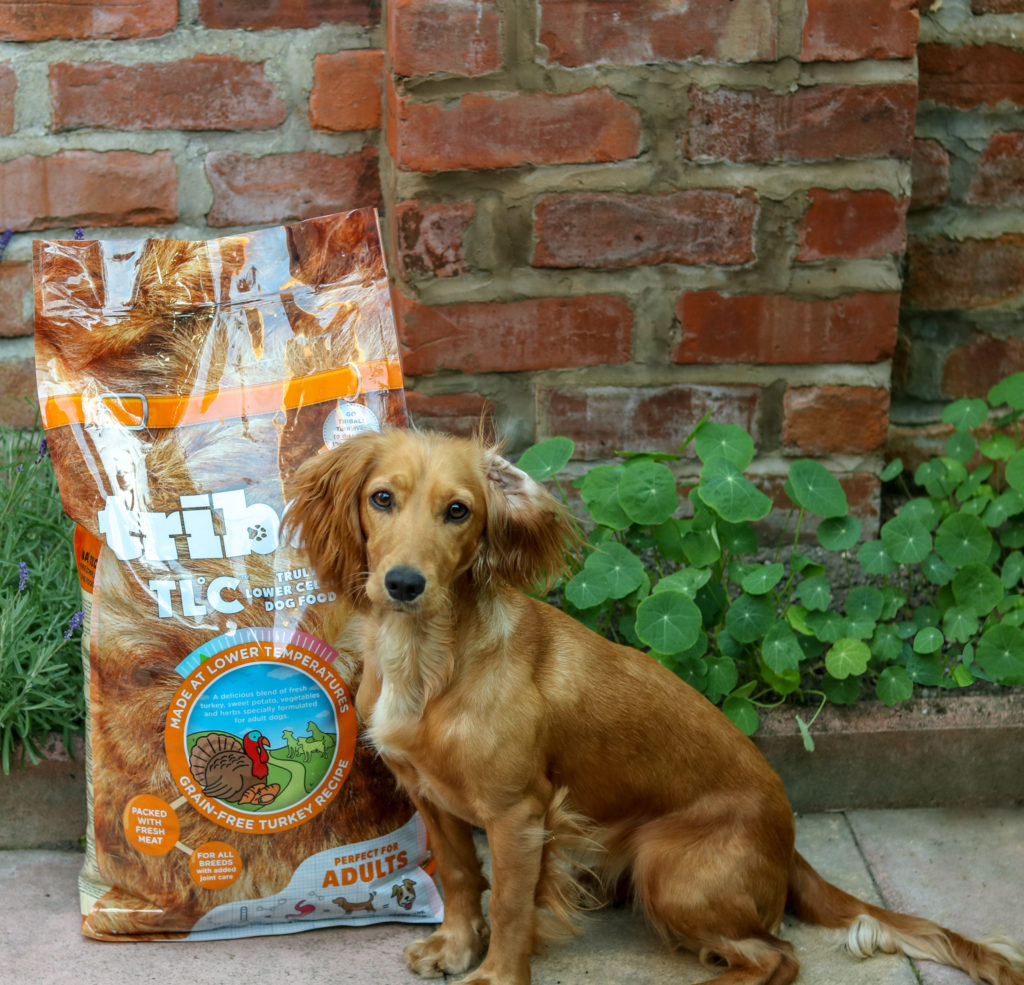 The girls are testing the Adult Turkey variety, which they both love, I haven't noticed any difference in their poops but they do drink quite a bit more water, although I guess it has been very hot of late. TLC also do a Salmon Recipe as well as variations of the Turkey Recipe for puppies with smaller bite nuggets and a slightly lower protein one for senior or overweight dogs. There is also a great range of treats available, mind you my girls are happy to work for nuggets of the food itself! You can either order from the Tribal website or buy from one of their growing number of stockists. I must admit that I am one of those people who like to go to a shop to purchase things rather than buy online so I was thrilled to find out that Wags and Whiskers in Saltburn, a place we recently blogged about and plan to visit often, are now stocking Tribal. Great news for us Yorkshire folk!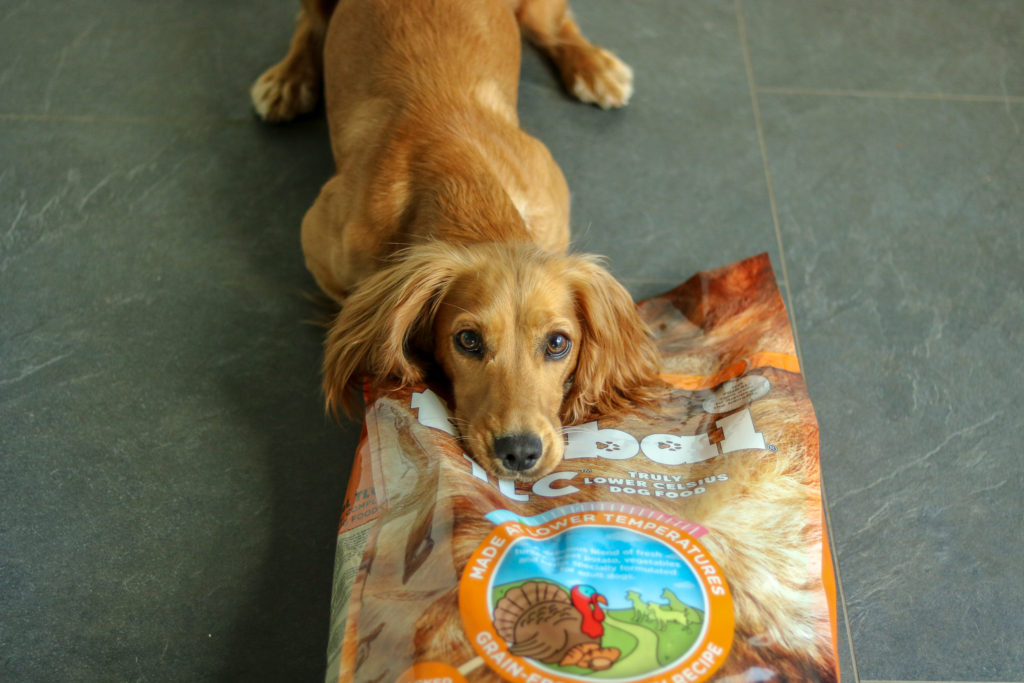 *


So where's the catch? I bet you're thinking it costs the earth to feed – NO! For instance if you buy a 12kg bag of the Adult Turkey (£65.99 at the time of writing) it would last a 10kg dog like Lucia 100 days, yes really! Honestly I've never been so tempted to make the change, but I've been a raw feeder for near on 20 years, long before it was a "thing" and old habits die hard.
Maya and Lucia give Tribal TLC Cold Pressed food an unequivocal paws up and are very excited to tell you that Tribal TLC want YOUR dogs to have the chance to sample this delicious and nutritious food as well as a selection of treats. There are two prize bundles on offer – head to our Instagram page to enter to win, the competition will end on July 18th 2018.
What are your thoughts on Tribal TLC friends, let us know in the comments below.
Love Sal, Maya & Lucia xxx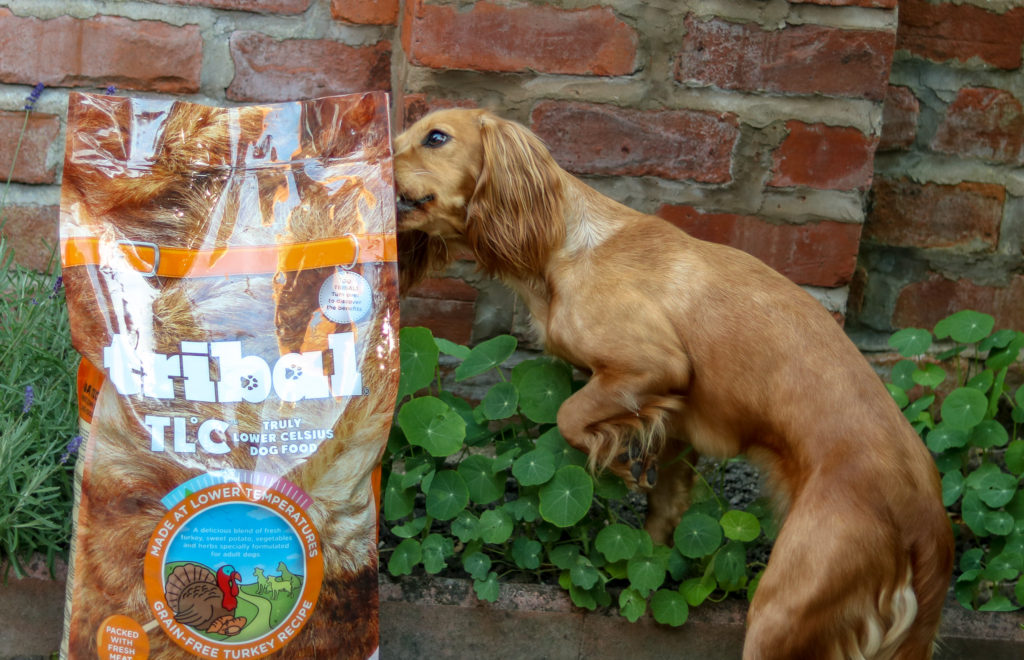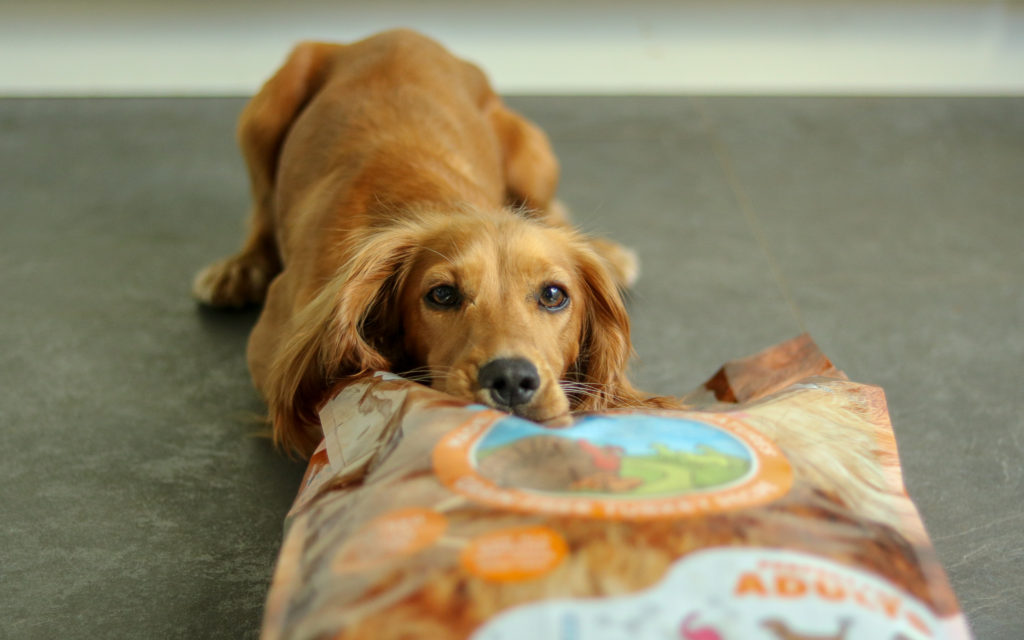 * Please take appropriate measures by introducing a new food gradually according to the manufacturers recommendations.