From the second my girls are aware their travel bags are being packed they go into full on spaniel mode, experience has taught them that it means an exciting adventure awaits and this time it was a real treat  –  we were  heading down to Devon to spend a week at the extremely dog friendly Cofton Holiday Park.
Situated close to Dawlish Warren the resort is just a few minutes drive to the beach and Dawlish Countryside Park is literally on the door step, add to that Cofton's own private woods and a traditional dog friendly pub on site and you can see why we fell in love with the place straight away, it really was the perfect base for a dog friendly holiday in Devon.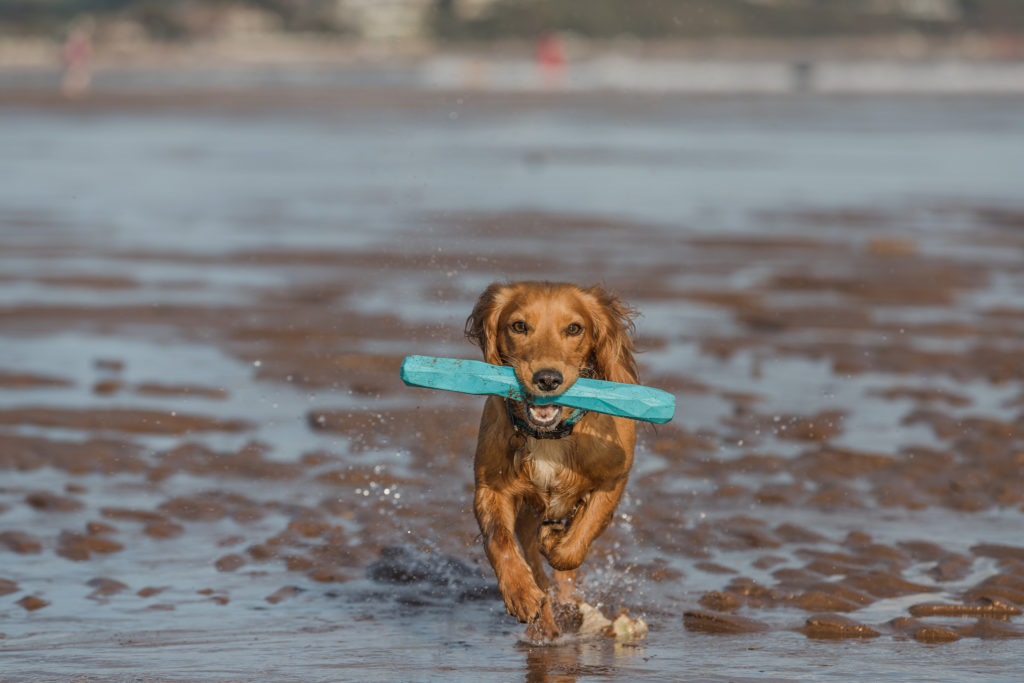 Our accommodation for the week was a Dart Caravan, I have to admit that I was a little apprehensive about spending a week in a caravan with 2 dogs but I needn't have worried, it was spacious, comfortable, well equipped and spotlessly clean, both the humans and the dogs felt at home there straight away.
Cofton Holidays have put a lot of thought into making the Dart as dog friendly as possible, little things such as providing dog beds, throws to protect the seating, dog bowls and poop bags really do make holidaying with pooches so much easier. To the side of the caravan there was a private enclosed yard where the girls could stretch their legs, we found this so useful.
Dogs are not forgotten around the holiday park either, there are ample dog waste bins and a large enclosed field to exercise your pooches in. Maya and Lucia loved going there to play with the other doggy guests in the mornings. There are even tie up posts outside the shop and best of all as far as the girls were concerned is that The Swan Inn is dog friendly inside and out, it's here that you can dine with your pooch, it even serves doggy ice cream – winner! For humans the site also has an indoor and outdoor swimming pool, an entertainment lounge, a restaurant, a fish and chip shop, a laundry and even a fishing tackle shop – there are some fishing lakes on the holiday park although understandably dogs are not allowed in that area.
Unsuprisingly then Cofton Holidays is very popular with dog owners and many we spoke to were repeat visitors, some were staying in camper vans or tents, some in the caravans and a couple in Cofton Holidays luxury dog friendly cottages that are situated away from the main site. The Dart was perfect for us though and our neighbours at Cofton agreed, it was their third visit this year!
I can't review Cofton Holiday Park without mentioning how impressed I was with it's green credentials, from solar panels and a biomass boiler to providing eco-friendly detergents and toiletries and using compostable packaging for takeaway food they are really doing their best to help save our planet and that gets a huge paws up from us!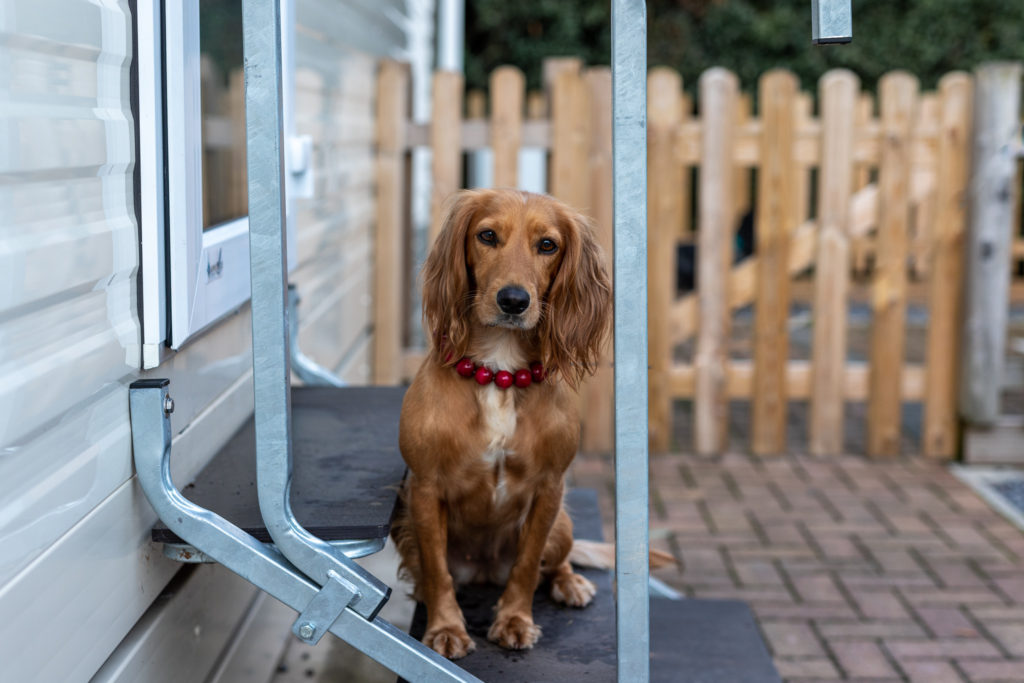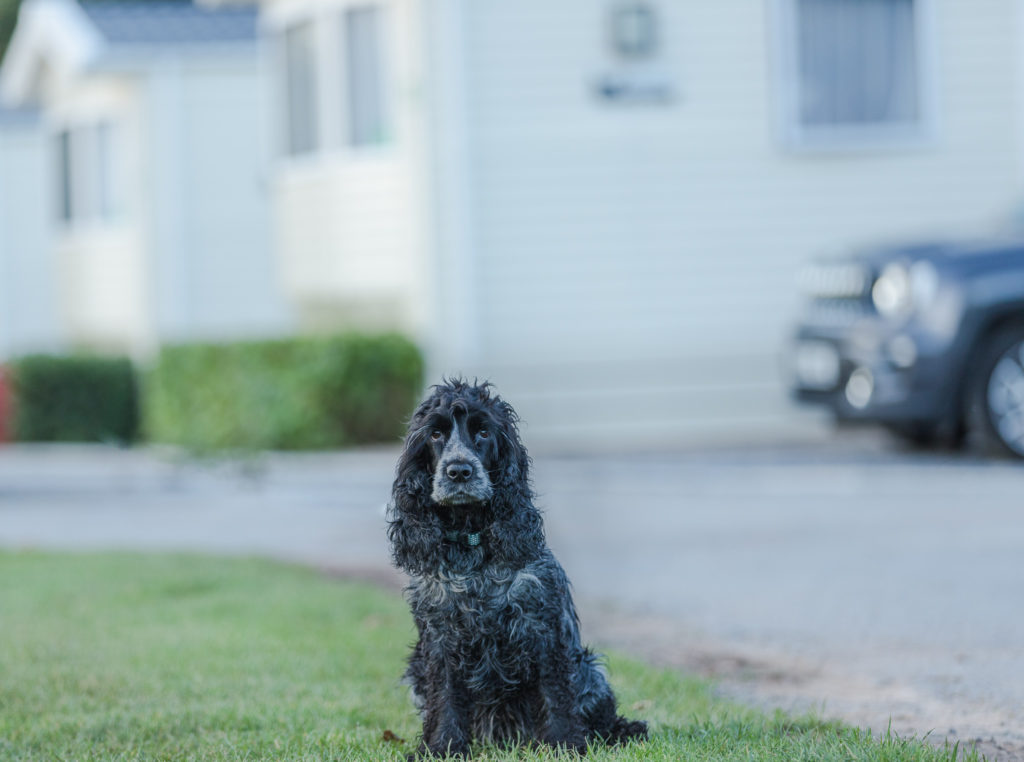 Dawlish Warren itself consists mainly of holiday accommodation and facilities for tourists now but once was a centre for the breeding of rabbits, hence the name Warren. It is incredibly beautiful and it really is extremely dog friendly with pooches being welcomed in most pubs and even some shops. Our favourite pub, except for the Ship Inn of course was The Boat House Tavern.  The main attraction in Dawlish Warren for Maya and Lucia was the sandy beach which you can also walk to from the site through Cofton Holidays private woods, it takes about 30 minutes if you don't stop for a sniff or to take a picture and there are some stunning views of the coast along the way. Part of the beach is accessible to dogs all year round and off season they are allowed on much more.  Maya and Lucia enjoyed sniffing round the Nature Reserve too, understandably dogs have to be kept on a lead here but it's a still an interesting walk.
Just a couple of miles along the coast lies Dawlish, famous of course for it's black swans which we were lucky enough to see in the water that runs through this pretty seaside town. It's well worth a visit but we infinitely preferred the beach at Dawlish Warren.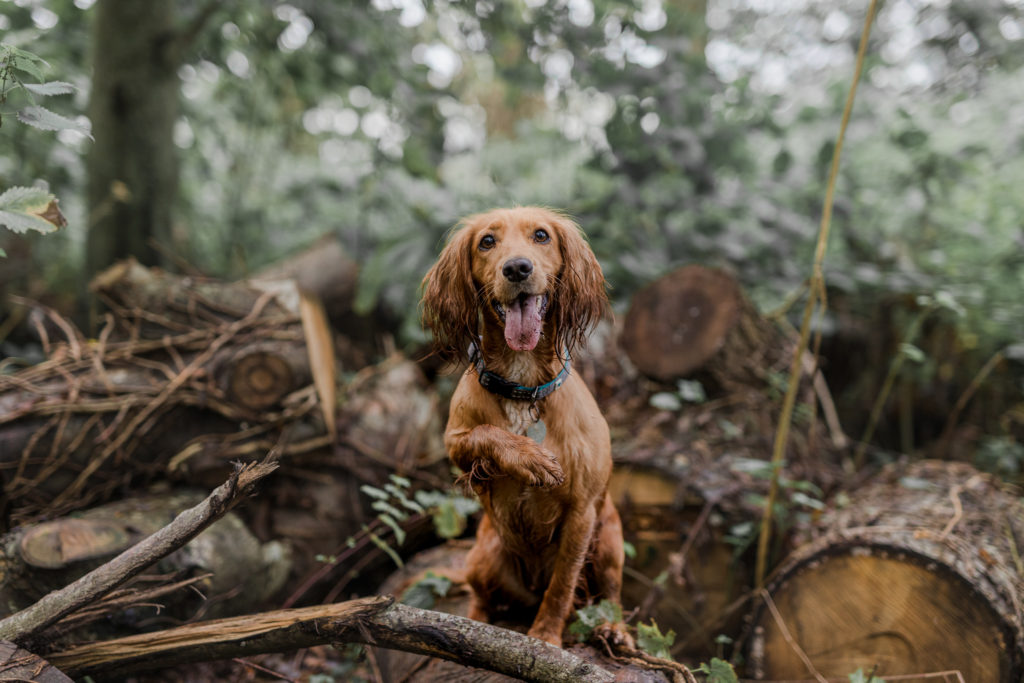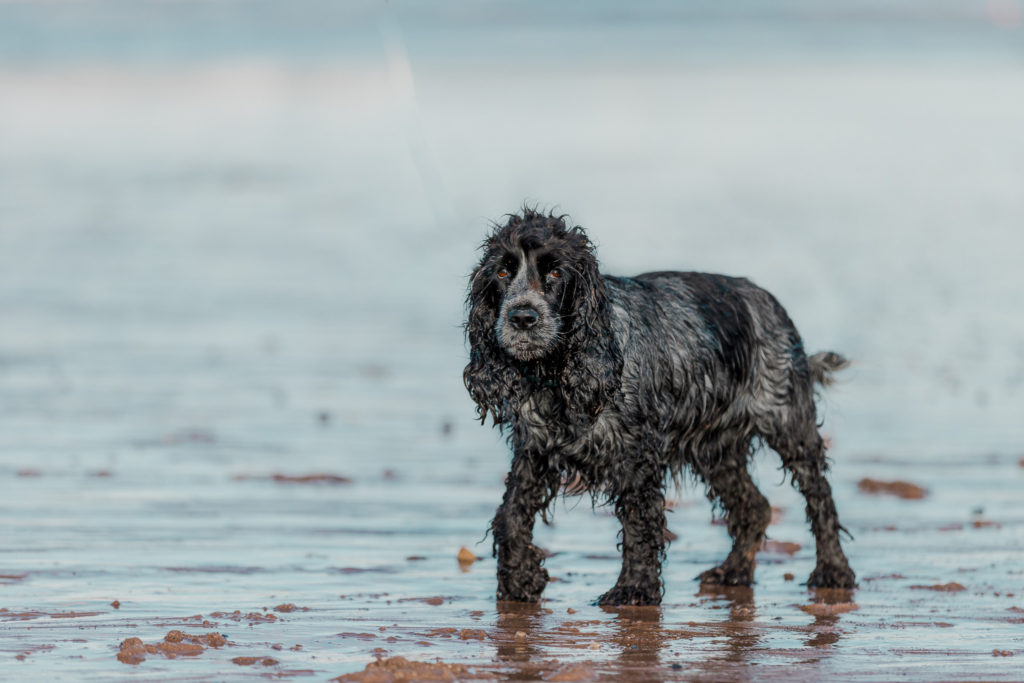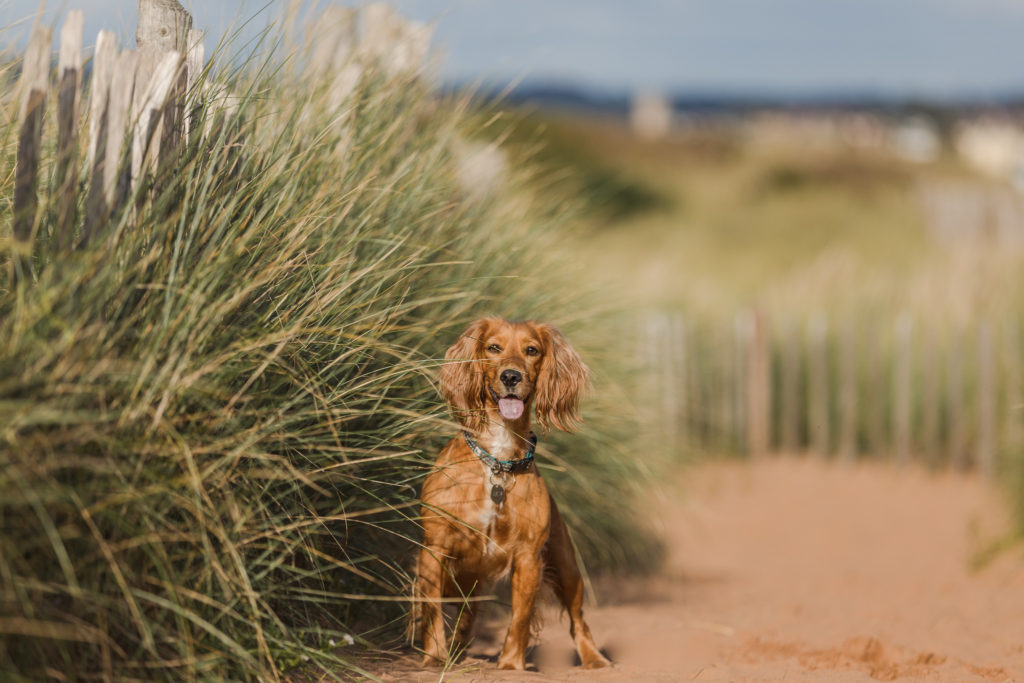 We were keen to get out and about and discover if the rest of the local area was as dog friendly as Dawlish. We visited Teignmouth, a gorgeous seaside town where on Teignmouth Back Beach, or River Beach as it is known locally (which is dog friendly all year round) we found a hidden culinary gem. The Blue Hut serves some of the most delicious street food that we have ever eaten – doesn't food always taste better when you eat it on the beach though! Of course before we left Teignmouth we did our 2 minute beach clean, there were lots of signs reminding visitors to participate in this scheme and they definitely pay off, the beaches are pristine.
We love castles and so we couldn't pass up the chance to visit Powderham Castle, which is just 3 miles from Cofton Holiday Park. This place is stunning and even allows well behaved dogs on the guided tour of the interior which we loved. The walled garden at Powderham is now home to a variety of animals and also allows pooches on leads – the girls are used to farmyard animals so didn't bat an eye but Lucia's interest was peaked when she spotted a ball in the pig pen!
We couldn't leave Powderham without walking down the estuary to the Turf Hotel, a quirky pub that can only be reached by foot, bike or boat, it's so worth the walk so do try to go if you're in the area.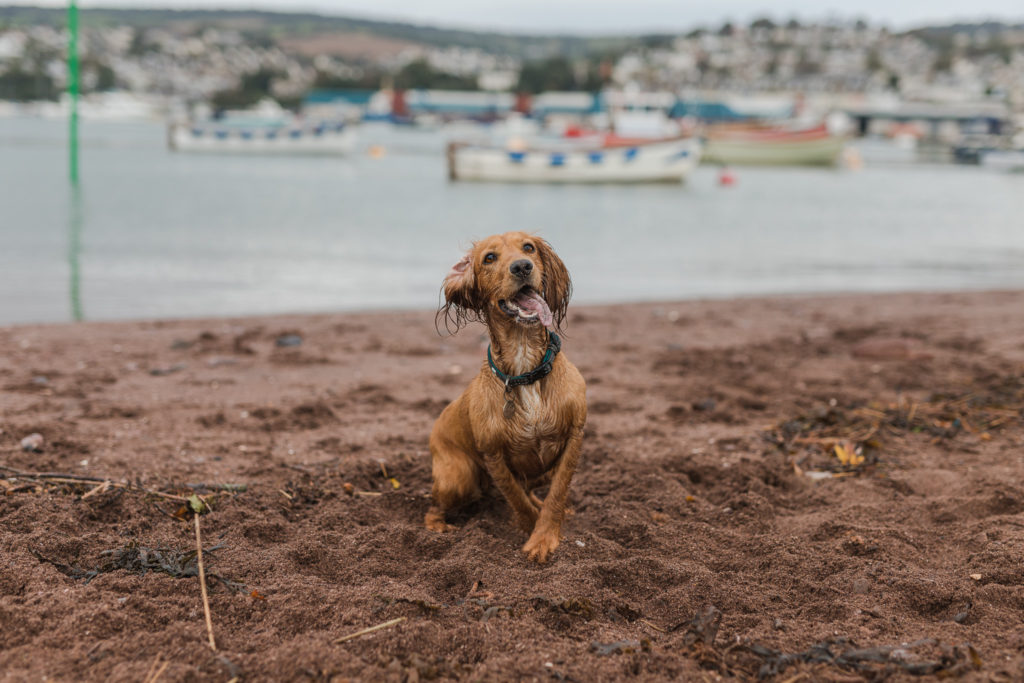 Perhaps our favourite beach in the area was Ness Beach this is accessed by walking through a tunnel, legend has it that this tunnel was once used by smugglers but one friendly local told me that it was more likely built by the owners of a grand house to enable them to get to the beach. We prefer the smugglers tale though, much more romantic! The beach is absolutely stunning and is dog friendly all year round, as you might expect Maya and Lucia had the time of their lives. Parking is in the Ness car park where you can also find the uber dog friendly Café Ode, where I have to say the food was delicious. There is also a little ferry that you can take from Back Beach to Shaldon (dogs travel free) if you want to but we drove as we wanted to head on elsewhere.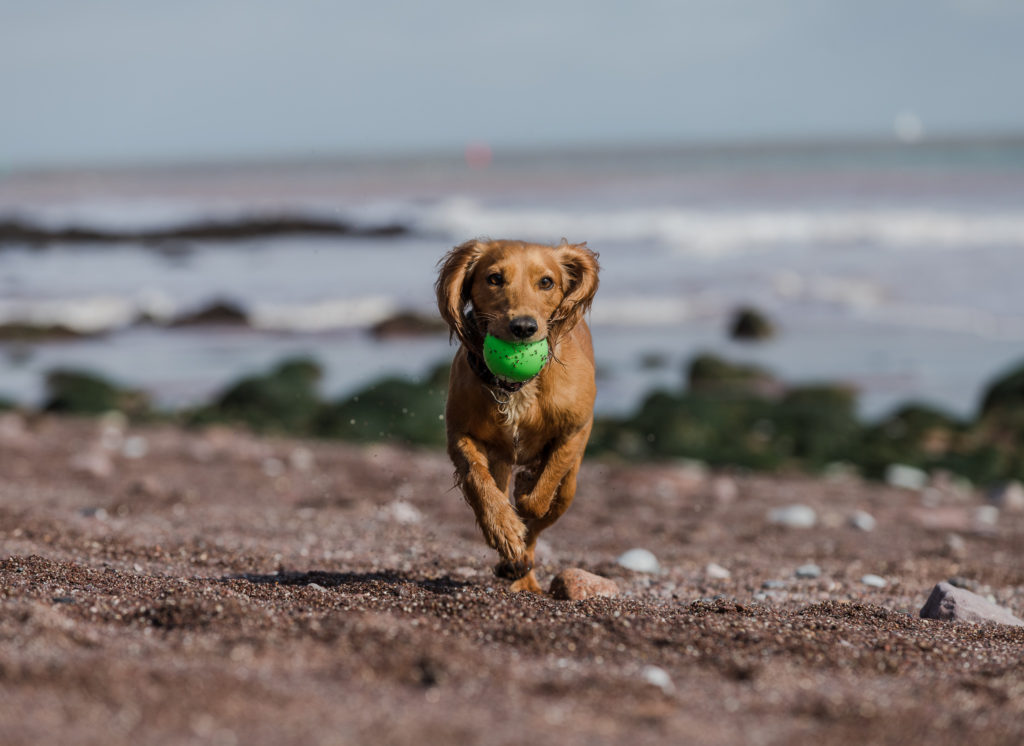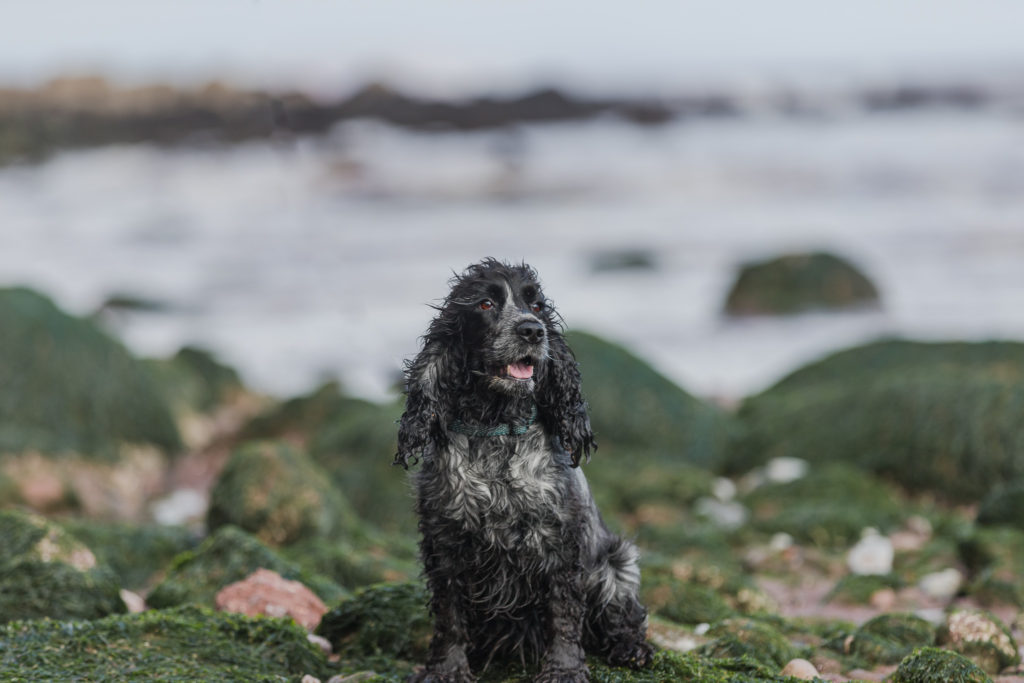 Mind you Devon doesn't only have fabulous dog friendly beaches there's a whole lot more adventuring to be had for you and your pooch in easy reach of Cofton Holiday Park.
Visiting Dartmoor was one of the highlights of the trip for us all, being a lover of mystery and legends it's a place that has fascinated me since childhood. We hiked around Haytor visiting Haytor Tramway to spot the Dartmoor Ponies and marvelled at the beauty of the quarry, which still has some reminders of it's industrial past even although it hasn't been worked for 200 years!  We also took a trip to see Clapper Bridge in Post Bridge, which dates back to the middle ages and enjoyed an absolutely fabulous Devon Cream Tea (cream before the jam of course!) in Ashburton. The spaniels enjoyed romping around Dartmoor immensely and there was some extreme sniffing going on so perhaps they too were intrigued by the history of the place.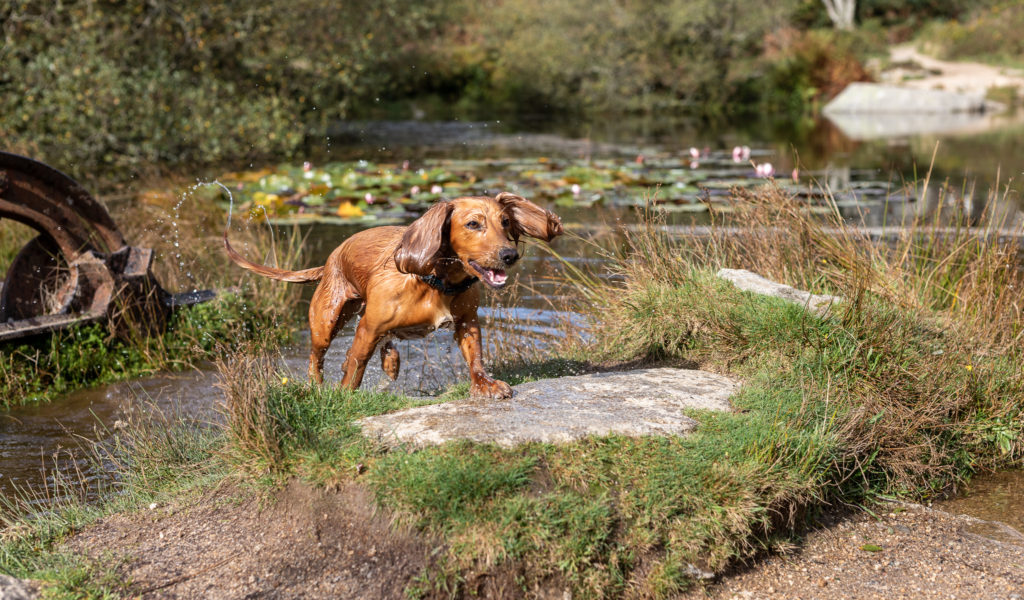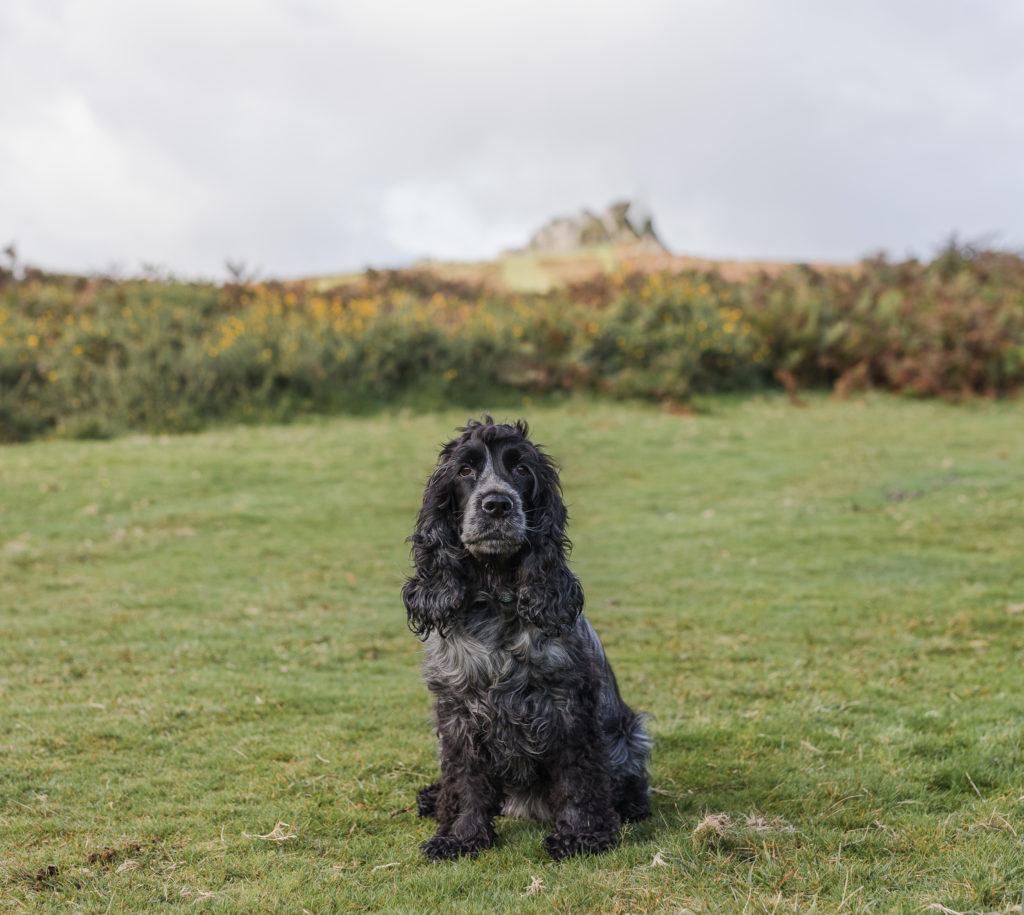 One things for sure dog friendly holidays at Cofton receive an unequivocal paws up from us and we will definitely return soon as we had such a fantastic time. Thank you Cofton Holidays for inviting us – we had a blast!
Love Sal, Maya & Lucia xxx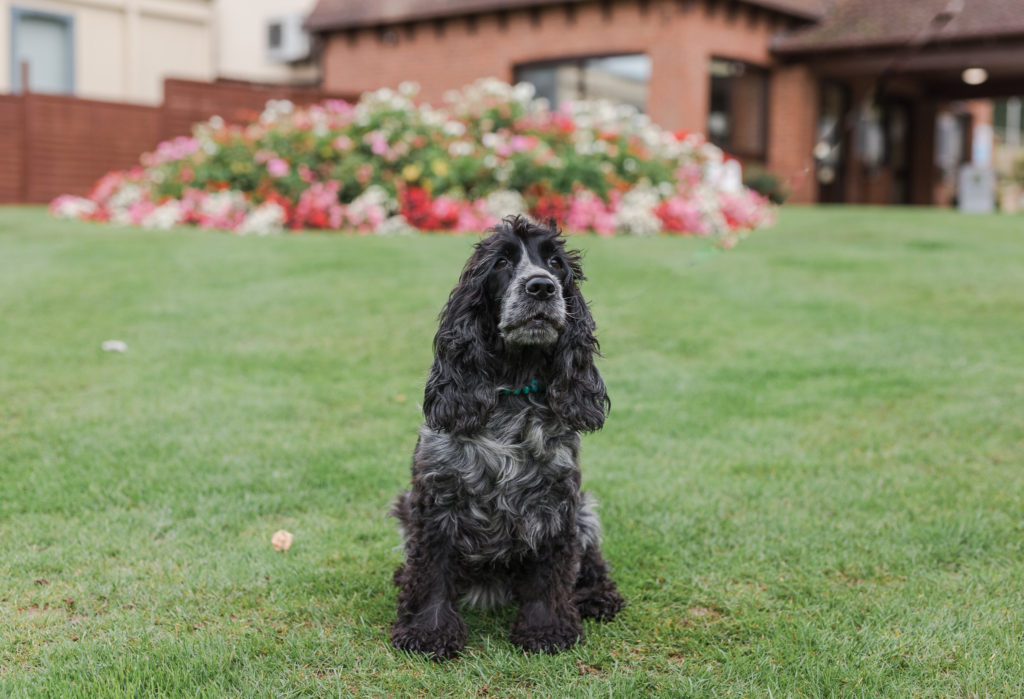 ** This post is in collaboration with Cofton Holidays and we received a complimentary weeks stay in return for an honest review and promotion on social media.